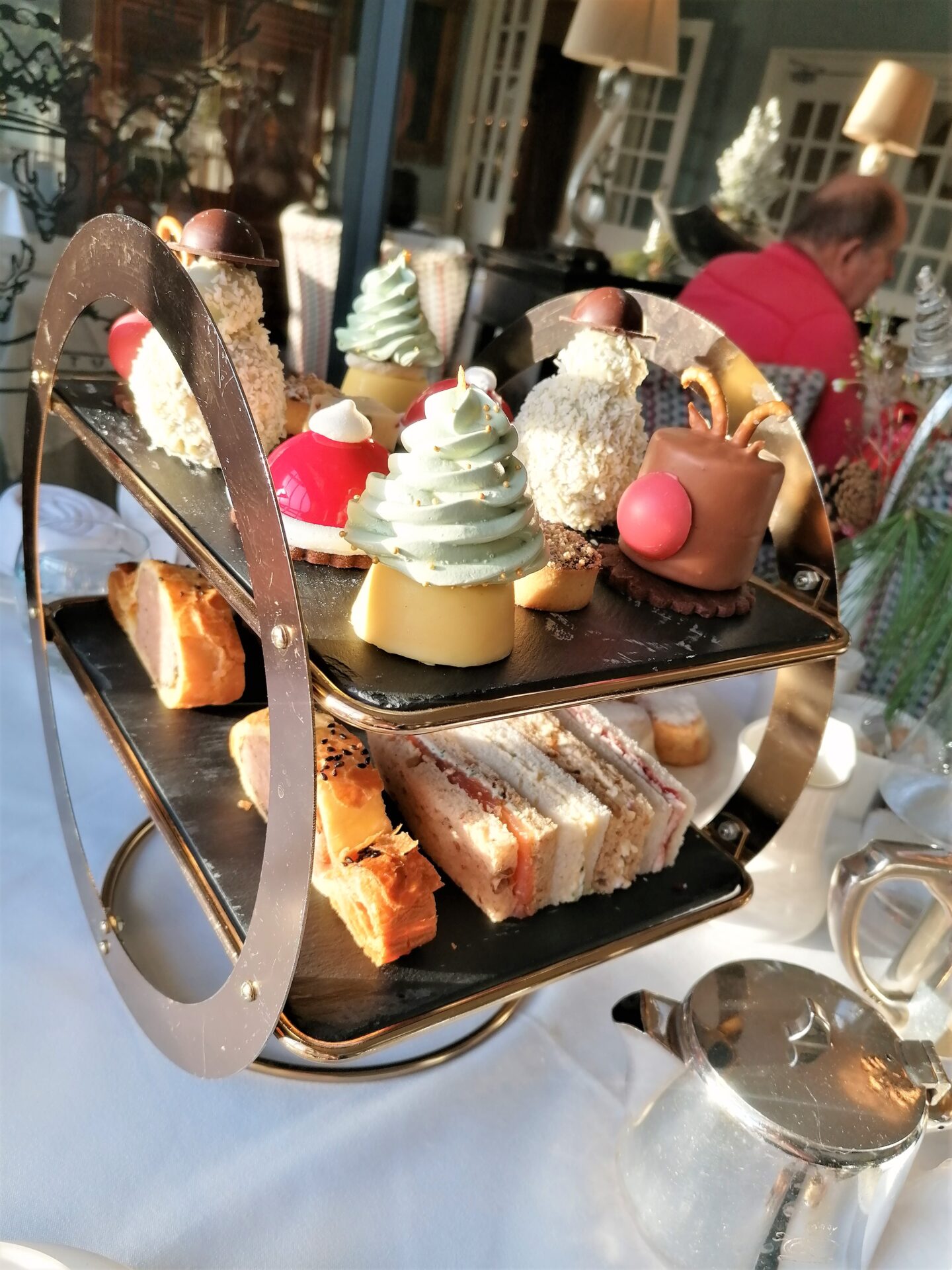 Ok, I know it's not Christmas anymore but I couldn't resist writing about the most wonderful festive afternoon we had at The Cavendish Hotel at Baslow. They serve afternoon tea all year round which is always popular, but we paid them a visit in-between Christmas and New Year to enjoy their festive twist on the traditional afternoon tea, and boy were we in for a treat!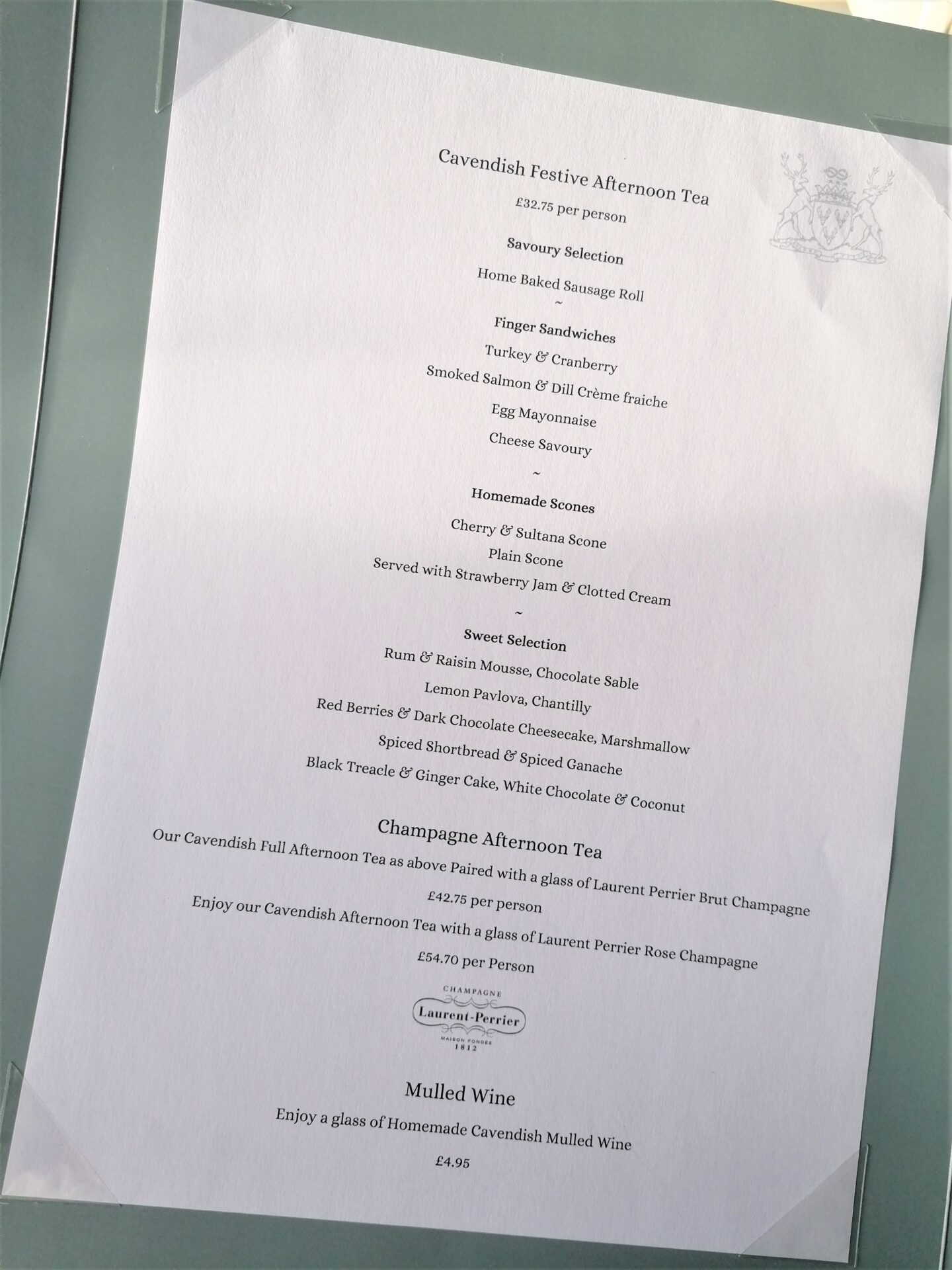 Like any afternoon tea should (in my opinion), we started with a glass of champagne, Laurent Perrier Brut champagne which happens to be one of my favorites.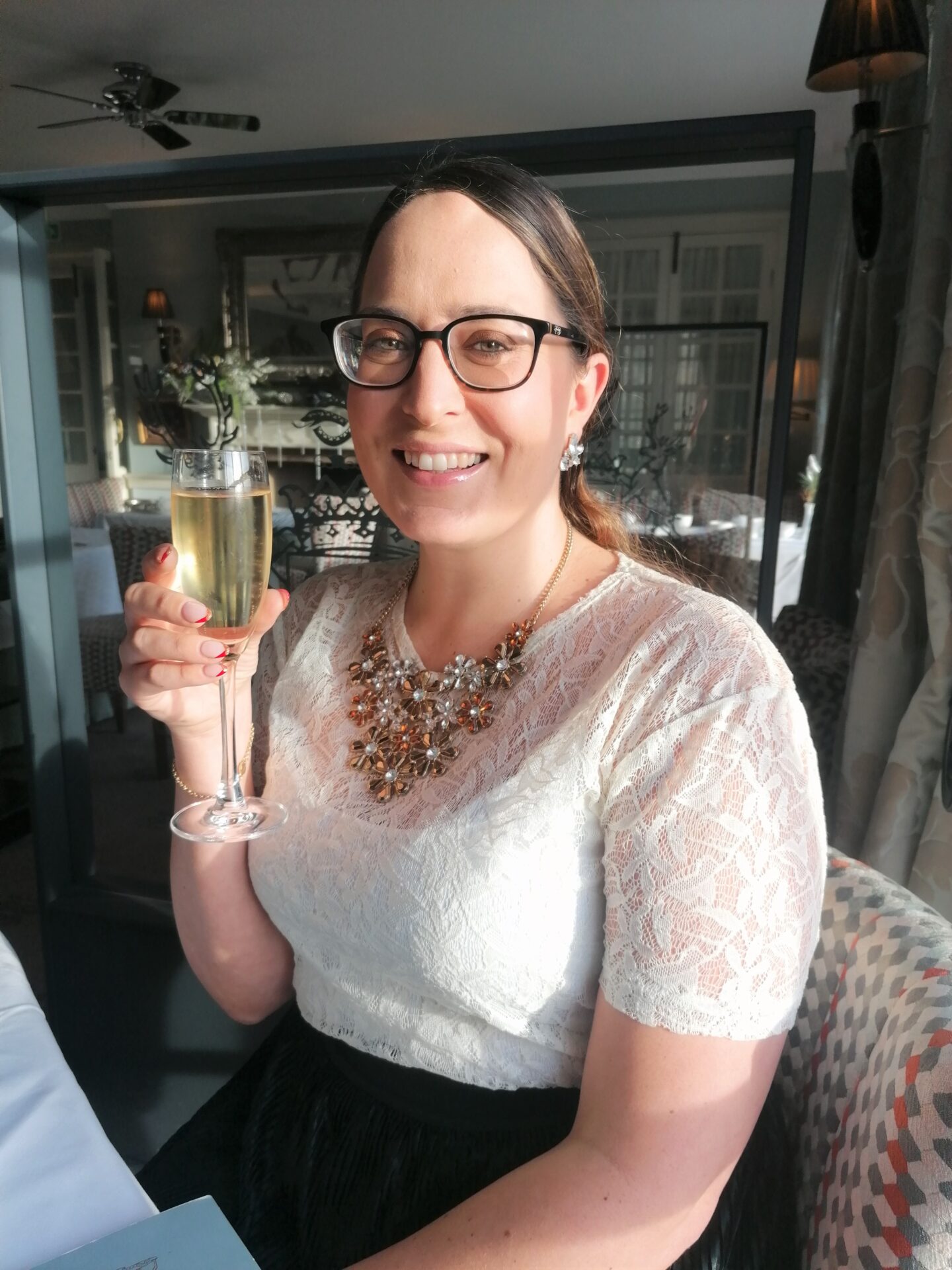 We enjoyed our afternoon tea in the plush surroundings of The Gallery Restaurant which holds 3 AA rosettes. The table linen was crisp and white with beautiful silver crockery and silver teapots. There was a log fire roaring away and Christmas decorations which were subtle, but beautiful and complemented the surroundings wonderfully.
The tea menu has a selection of 11 blends, I opted for the Cavendish breakfast blend whilst Mr B chose the Lady Grey. There is also the option to have coffee should you prefer. We actually made the switch to coffee after enjoying a pot of tea each and enjoyed a freshly-brewed cafetiere with the last of our sweet treats.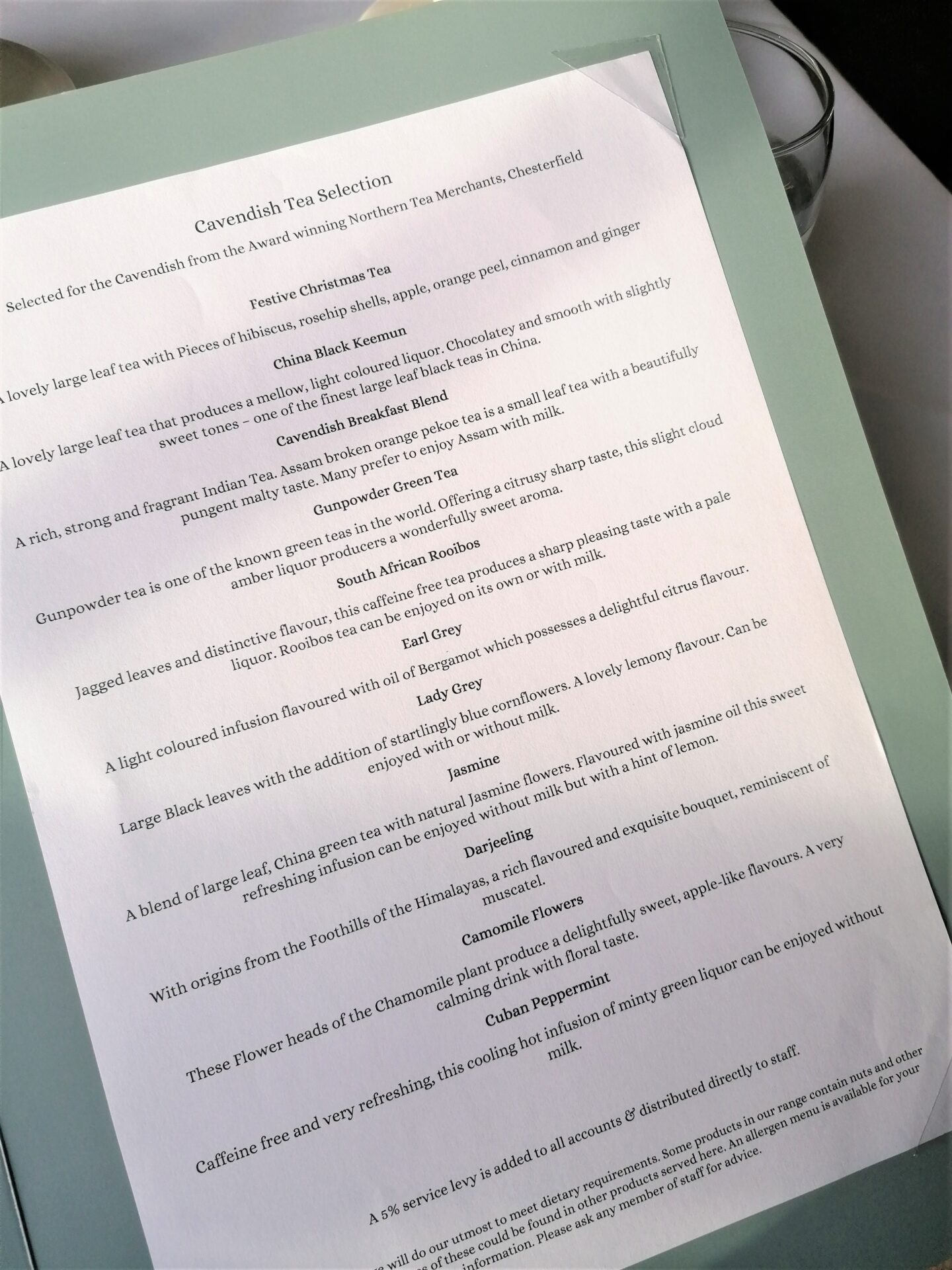 The arrival of our afternoon tea stand instantly put a huge grin on both our faces. Everything looked so delicious and had stunning attention to detail.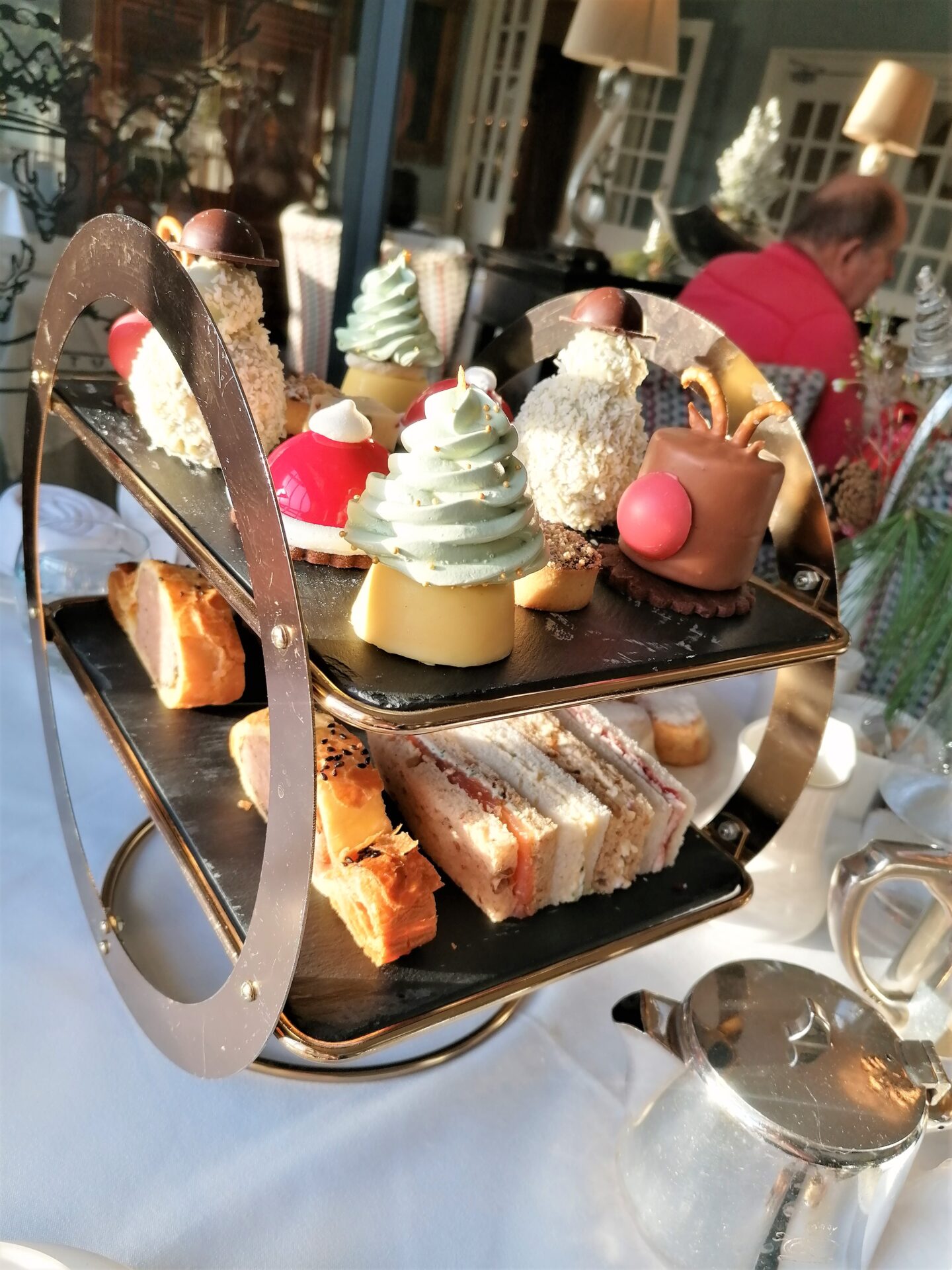 Mr B was delighted at the appearance of a homemade sausage roll on the stand and I have to admit it was delicious! The pastry was buttery and flakey with the filling well-seasoned. I also have to mention the meat to pastry ratio was extremely generous!
The finger sandwich selection was turkey & cranberry, smoked salmon & dill crème fraiche, egg mayonnaise and cheese savory. All four were very tasty and on lovely fresh soft bread. My favourite, which came as no surprise to Mr B, was the smoked salmon, but I would happily scoff them all again.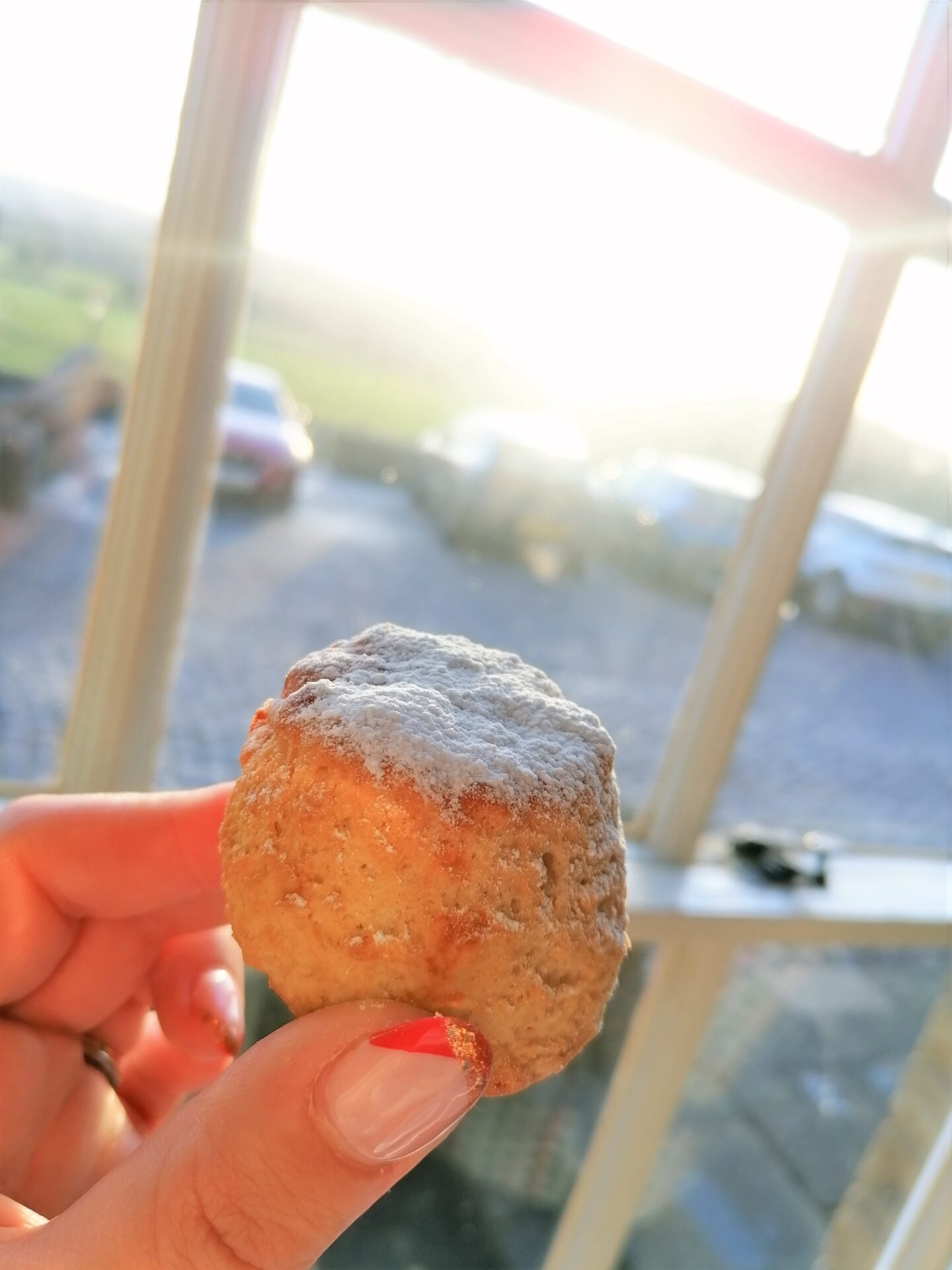 My favourite part of any afternoon tea is always the scones which have to be fresh and I always like when they are served warm. They were just that. We had two homemade scones each, one cherry & sultana and the other plain. They were served with strawberry jam and clotted cream. I overheard a lady at the table behind me declare they were the best scones she had ever eaten which proves how scrumptious they were!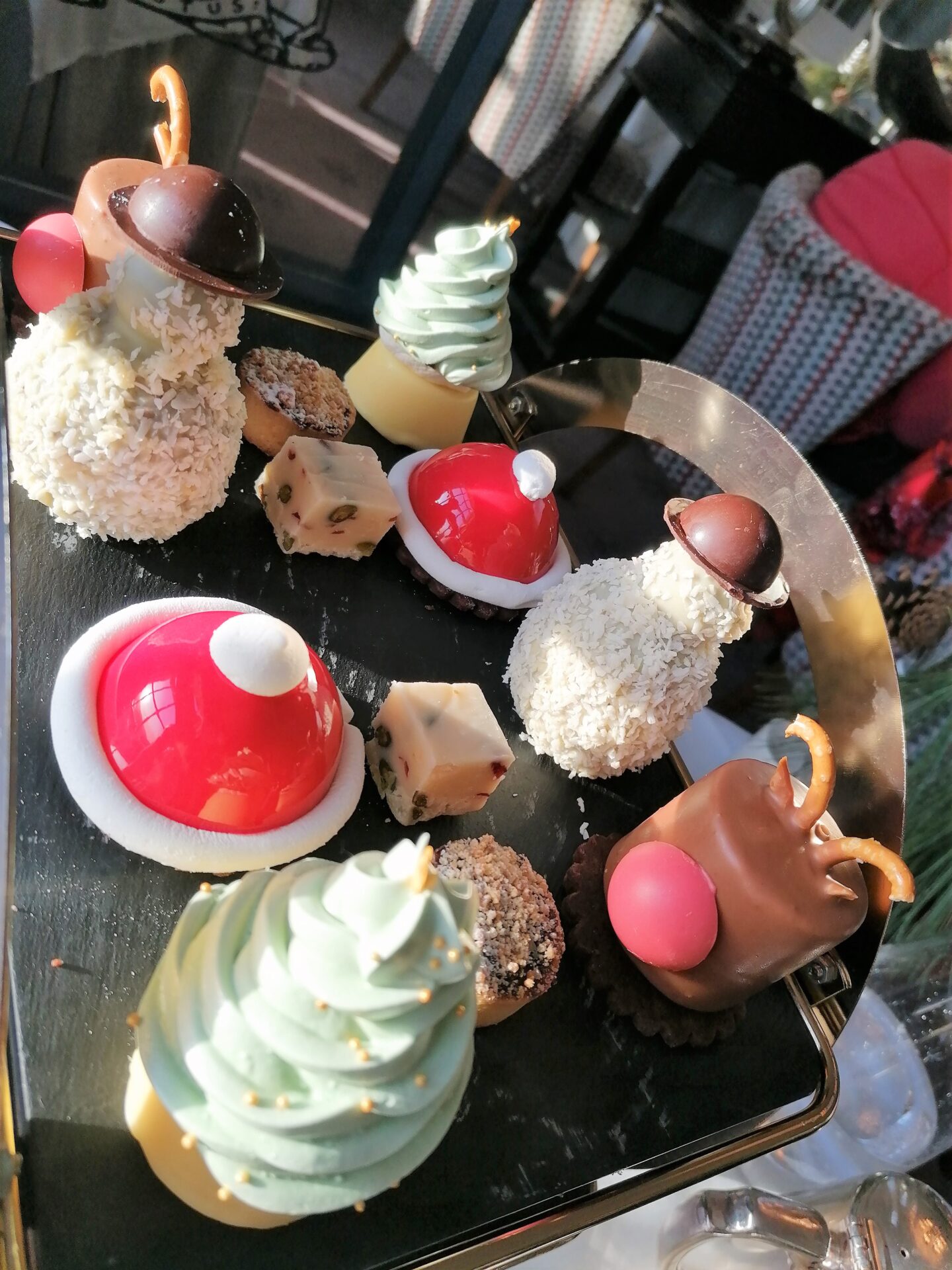 The sweet selection was adorable – it was clear that so much thought and effort must have gone into planning and preparing them all.
There was a reindeer which inside its chocolate shell contained rum & raisin mousse and sat on a chocolate sable. The mousse was rich, slightly boozy and extremely delicious!
The adorable snowman was made of black treacle and ginger cake encased in white chocolate and coconut. I loved the deep rich flavours of this cake.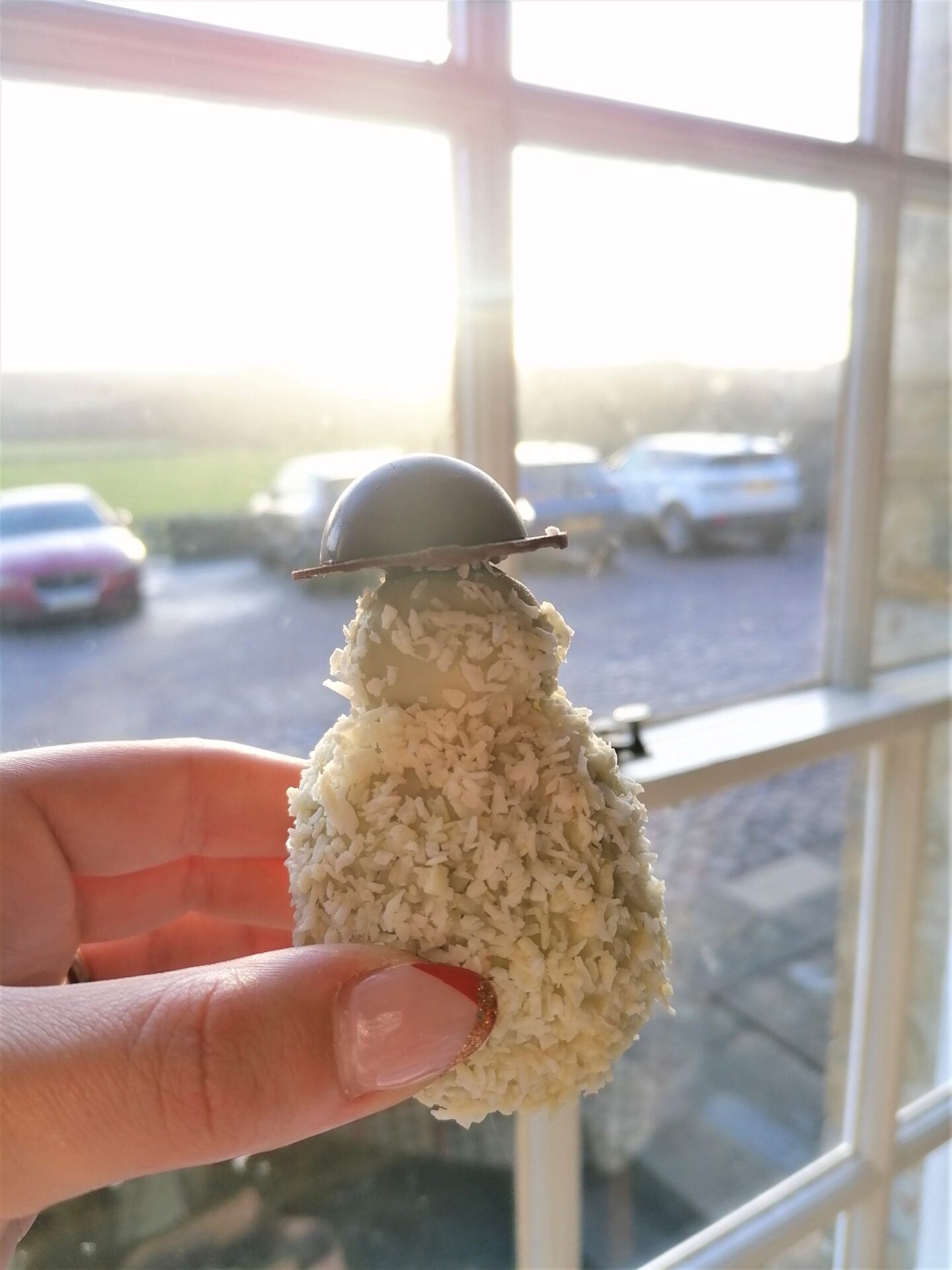 The Christmas tree base was a chocolate shell which contained a tangy and sweet lemon mousse with a meringue top. It had a perfect balance of sweet and sharpness.
The stunning Santa hat had the most incredible shine on it and was hiding a beautiful red berry cheesecake underneath the striking red glaze. It sat on a chocolate sable and was decorated with homemade marshmallow.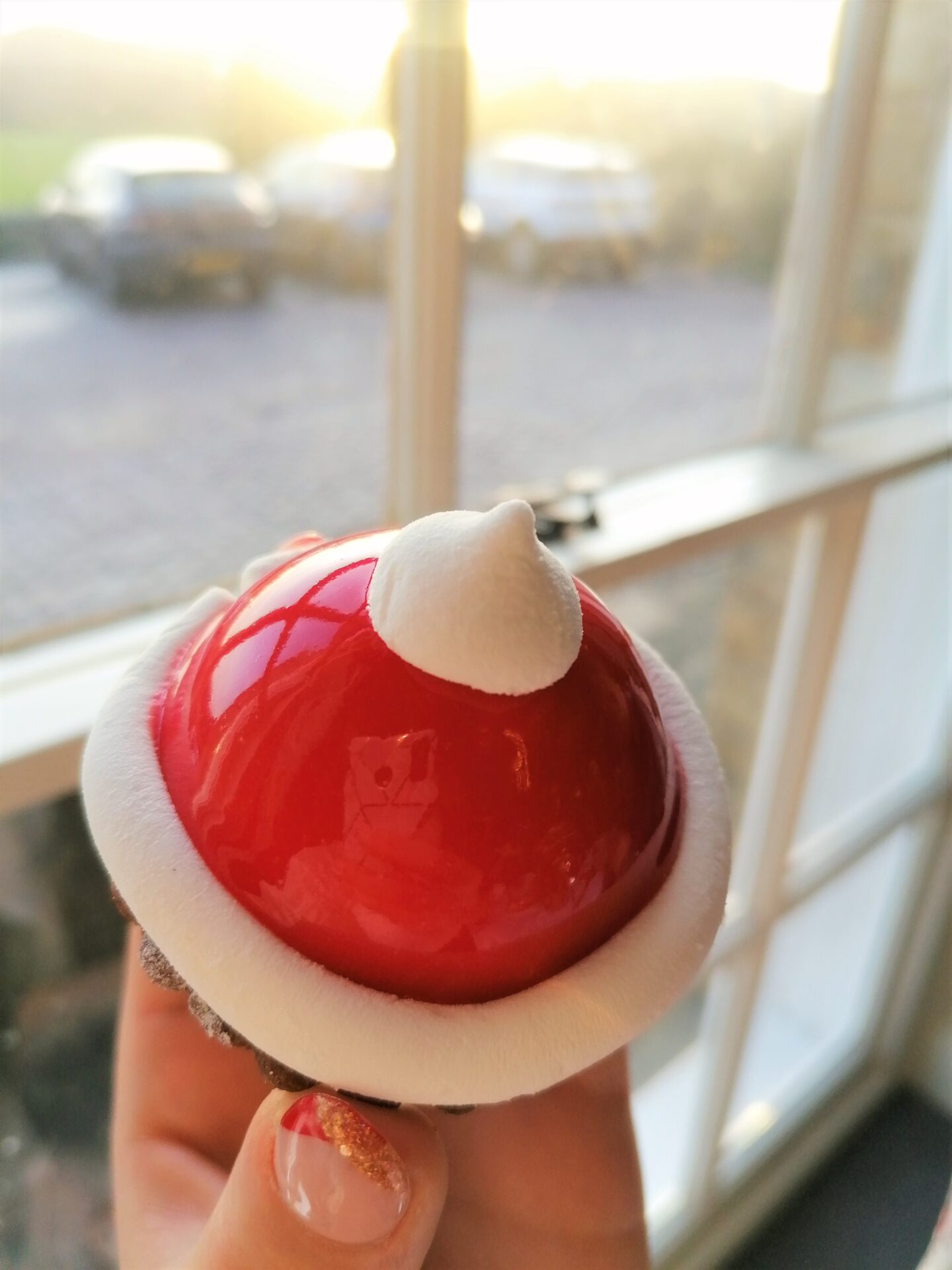 The two smaller treats on the stand were a mini mince pie which had melt in the mouth pastry and rich boozy filling, and a cube of white chocolate fruit and nut fudge which I enjoyed as my last mouthful and tasted delicious accompanying a strong coffee.
Everything about the afternoon tea, including the food itself, the service and the surroundings were absolutely faultless and we both had a wonderful experience. Whether you are an afternoon tea fan or maybe looking to try your first afternoon tea, I highly recommend The Cavendish.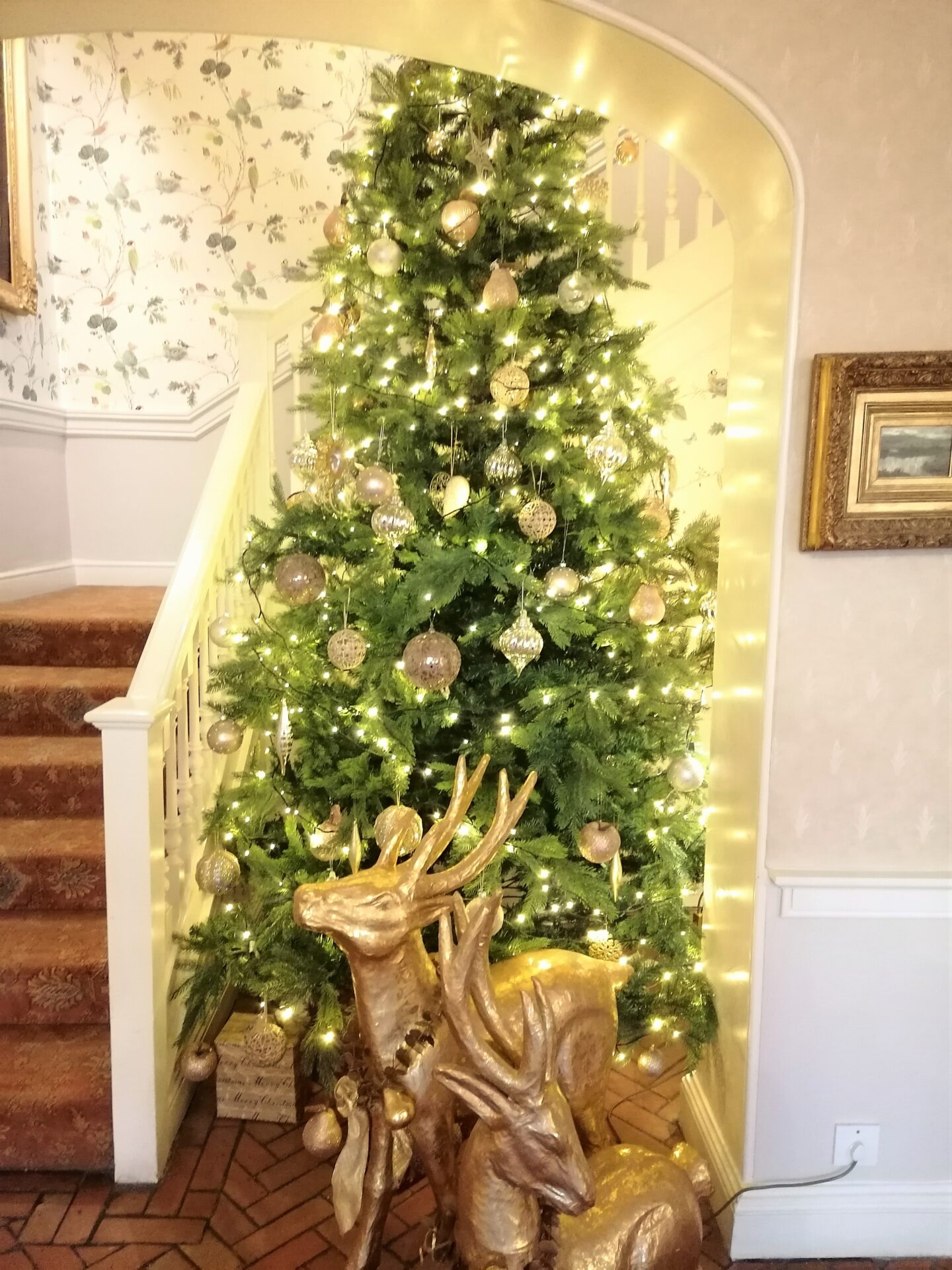 https://devonshirehotels.co.uk/cavendish-hotel-baslow/wine-dine/afternoon-tea/