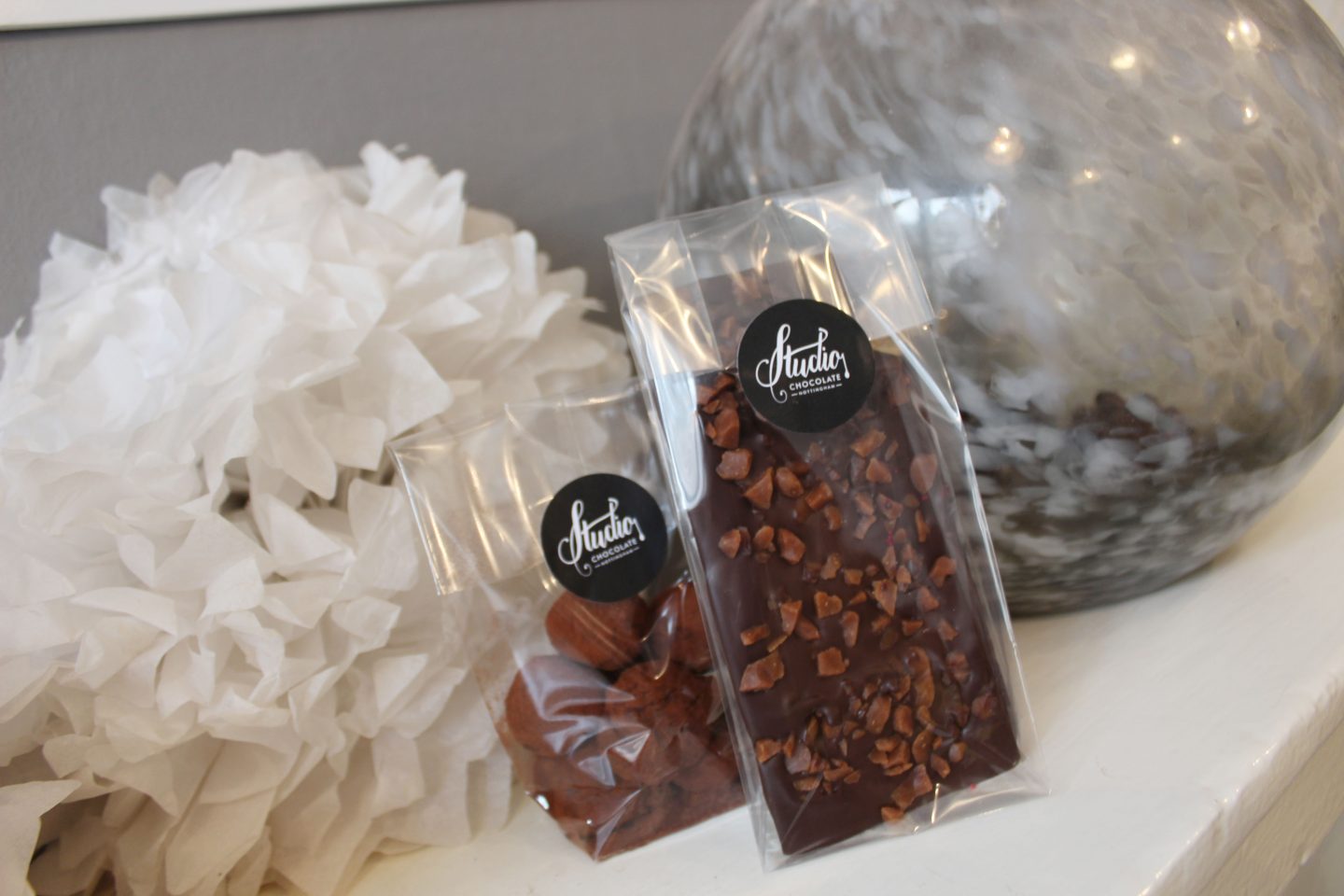 Everyone who knows me or reads my blog will know it is no secret that I am a lover of all things luxury and a lover of chocolate! So when an invitation popped up from Bumble courtesy of the lovely Jess for a chocolate-making class at luxury chocolatiers – Studio Chocolate, I didn't hesitate to reply 'YES, count me in!'.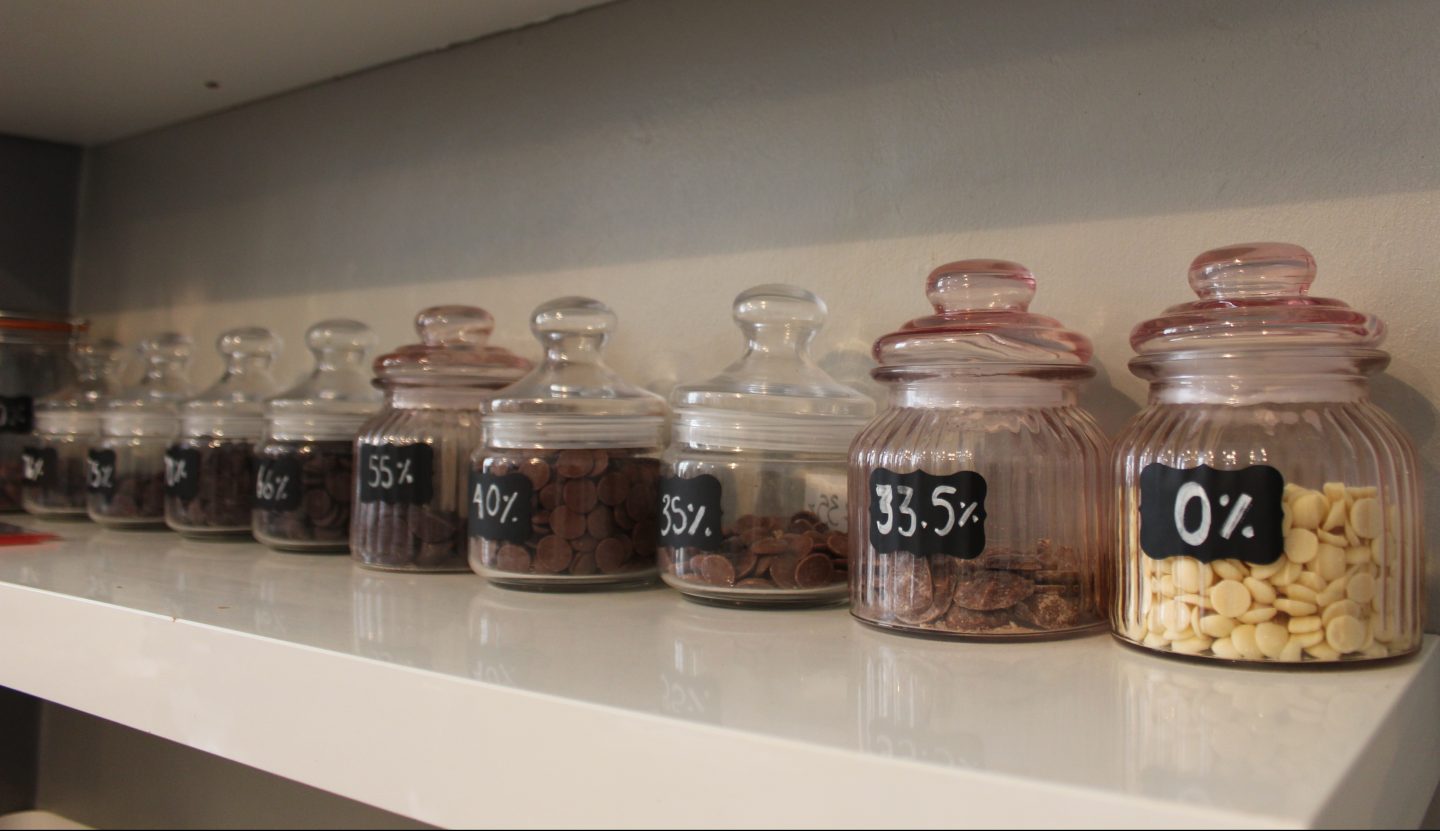 Making my way upstairs to the studio, which is located in Nottingham city centre, I already had the beautiful smell of chocolate wafting my way. Being greeted with a glass of chilled prosecco, I knew this was the event for me. It had suddenly gone from one of my favourite things to my two most favourite things, chocolate and fizz!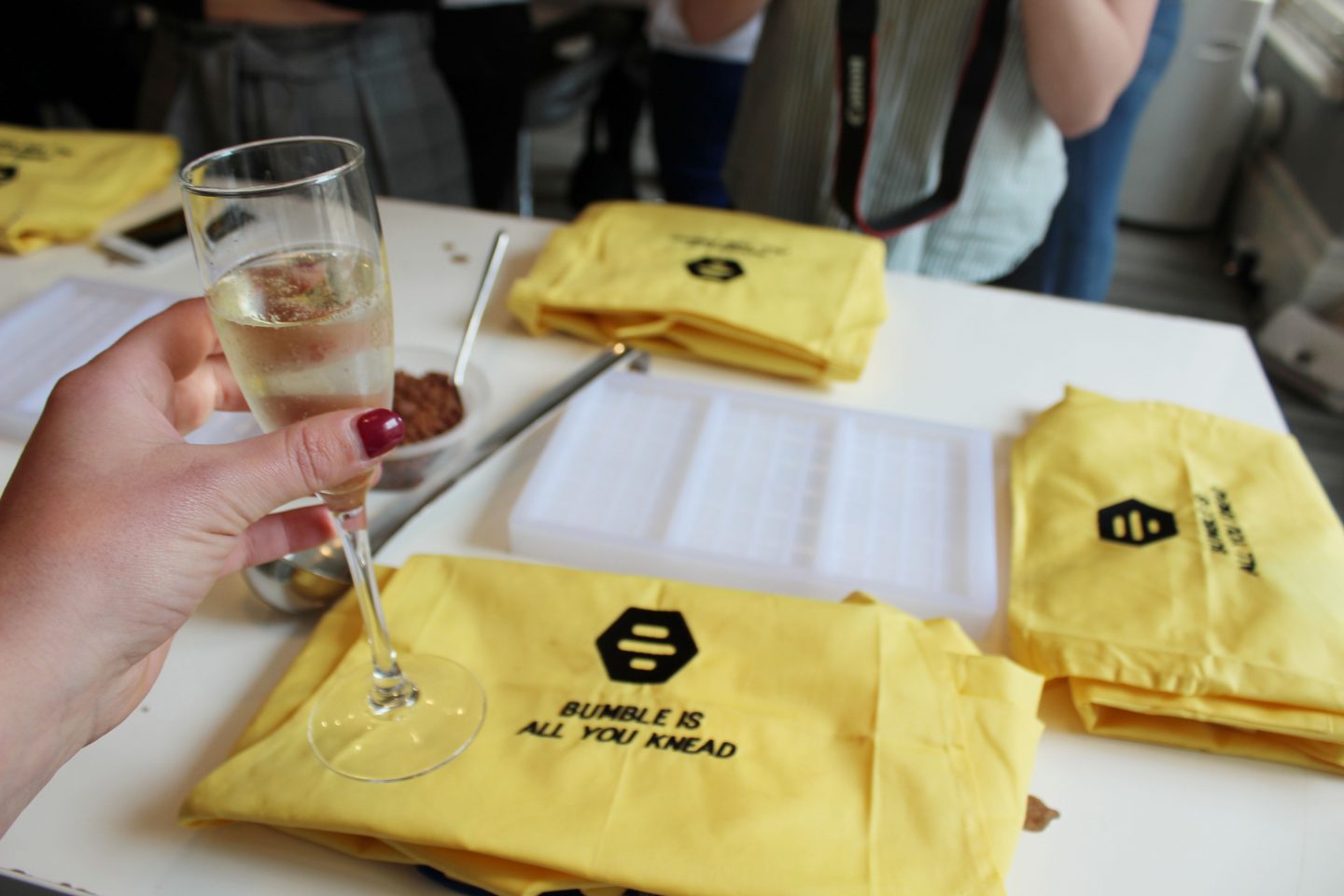 First we got to taste some chocolate (straight in with the good stuff!). We went from a high cocoa percentage ending with a white chocolate which doesn't actually contain any cocoa. Mr B wasn't surprised when I told him I loved them all!
Next it was time to get a little creative with chocolate bar making. We were given the moulds, the tempered chocolate and a variety of toppings and fillings, the most popular being caramel pieces and freeze-dried raspberries. I opted for the caramel and very generously covered the base of my mould and topped my bar with the sweet delicious pieces.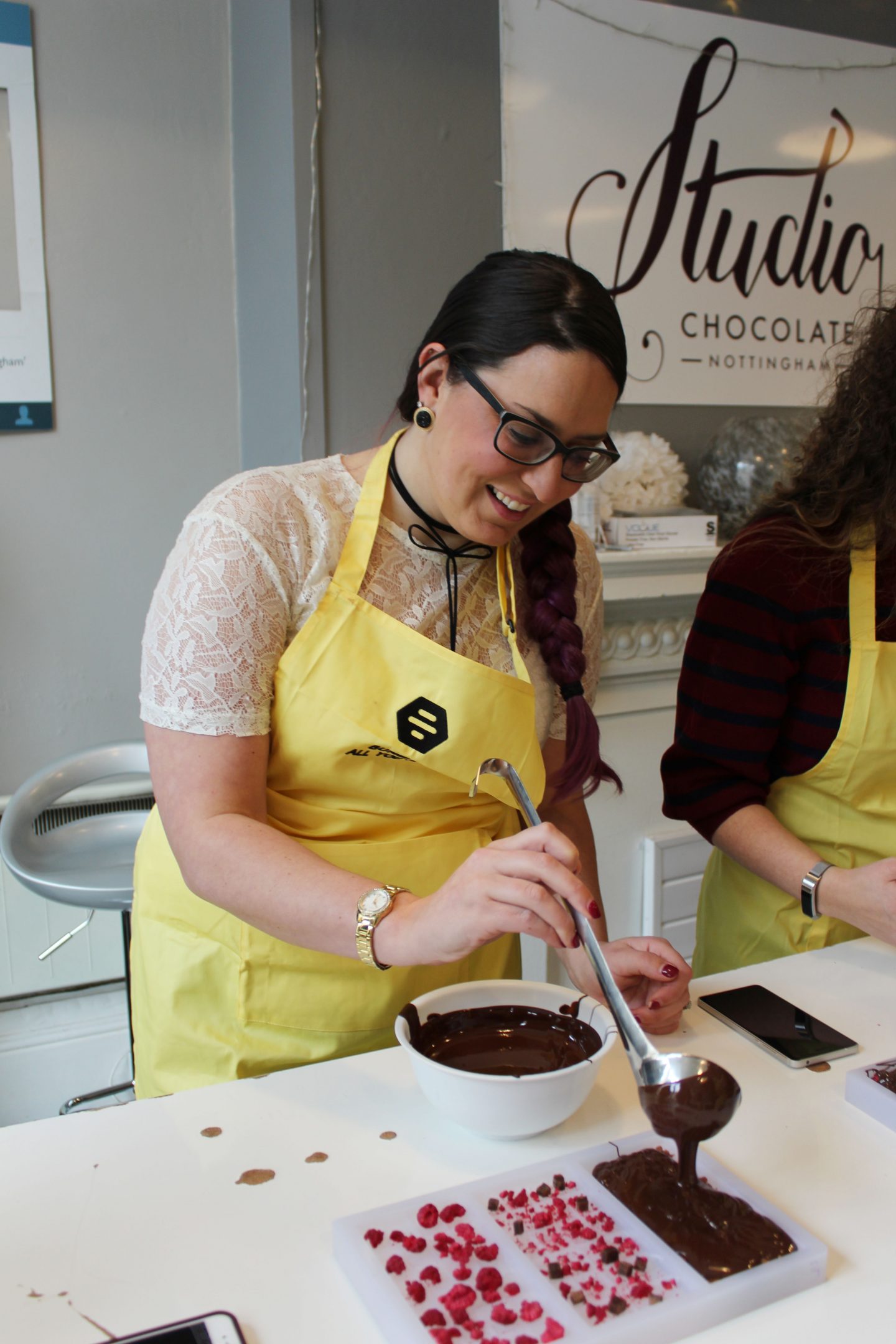 I cannot explain to you how difficult it was not to just eat the melted chocolate!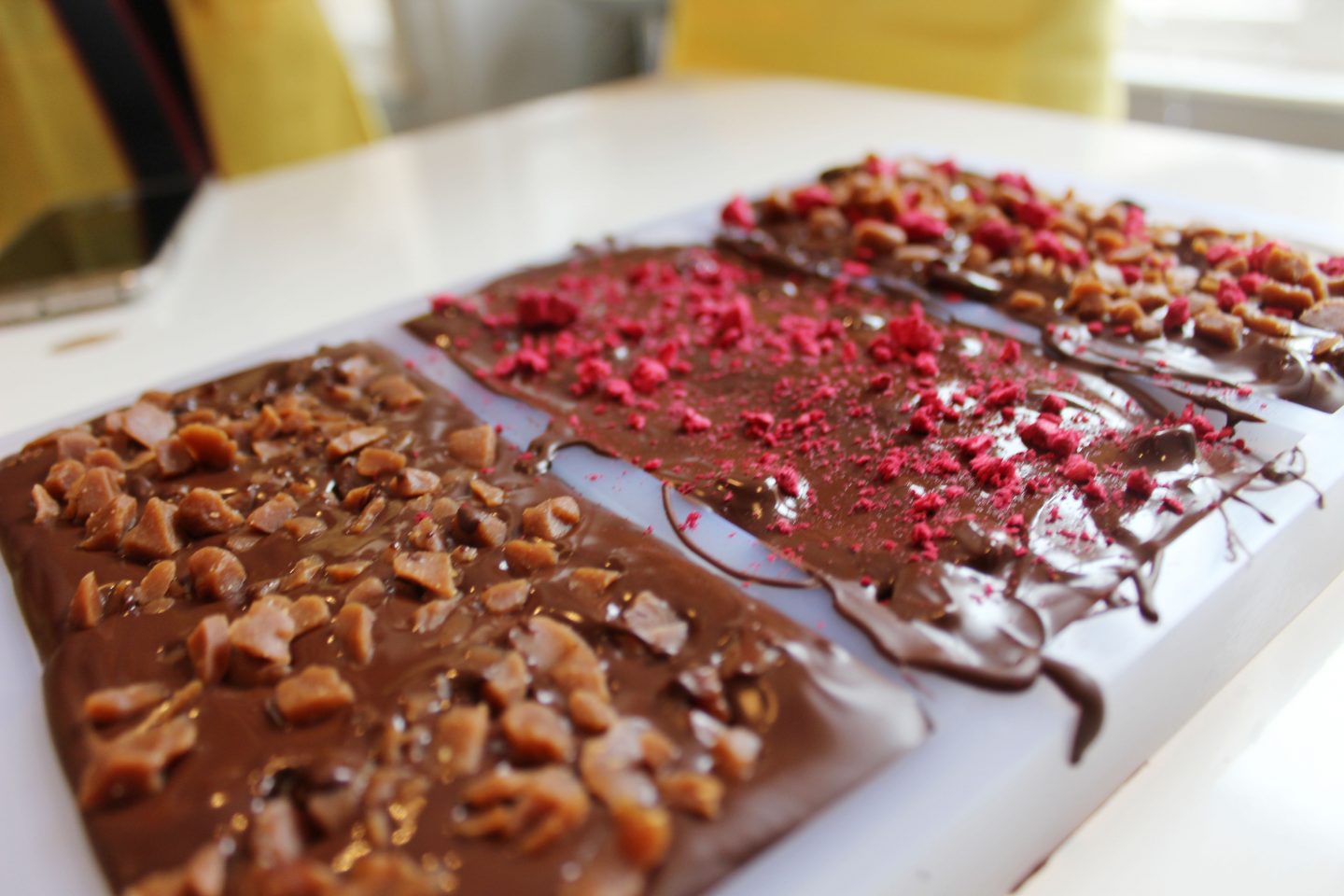 Whilst we left them to set it was time to get really messy and roll our own chocolate truffles. When they demonstrated to us how to do it they made it look a lot easier than it actually was.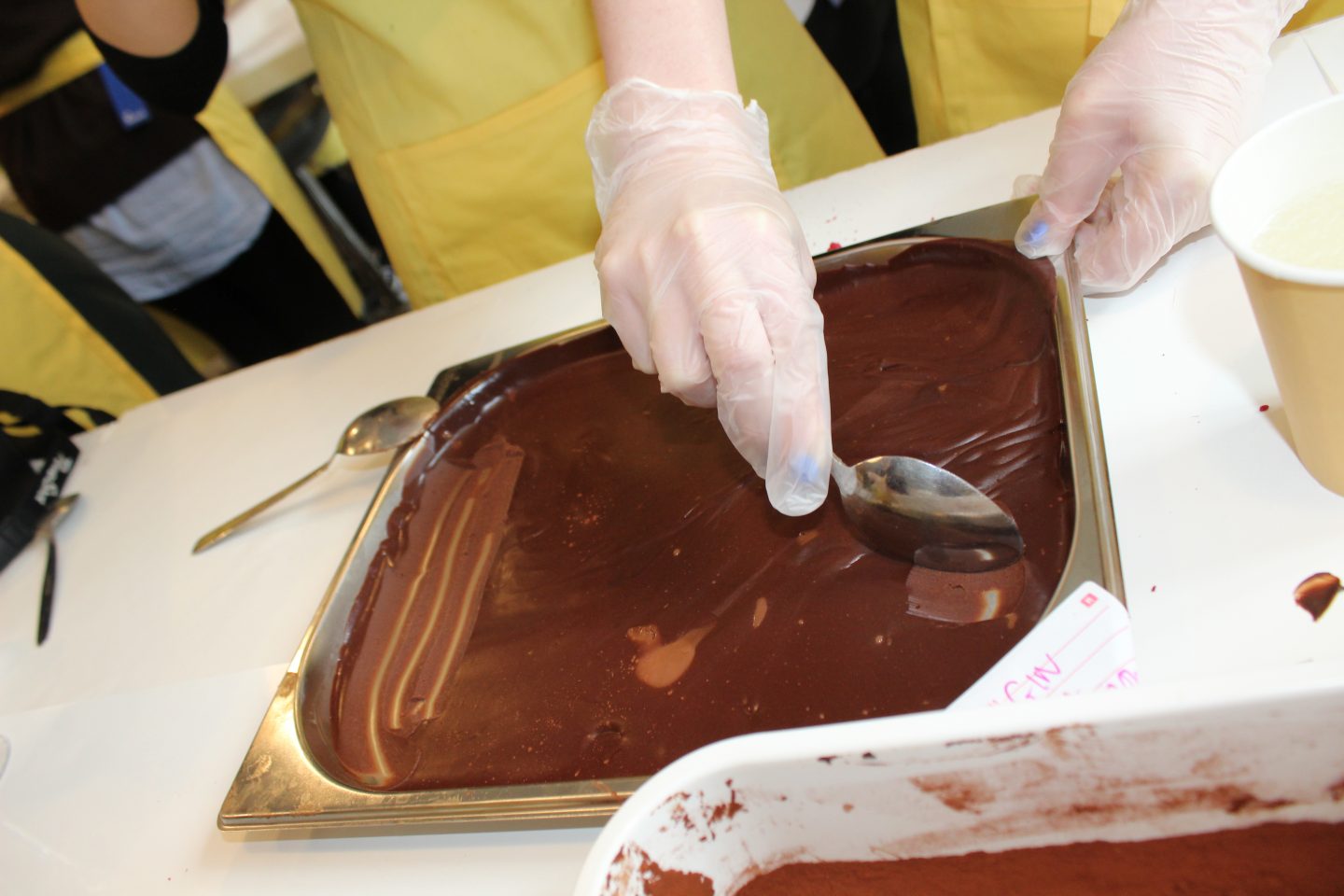 I mean it was just a case of rolling up a truffle then rolling it in coco powder . . . easy right? Wrong, let's just say mine looked a little rustic!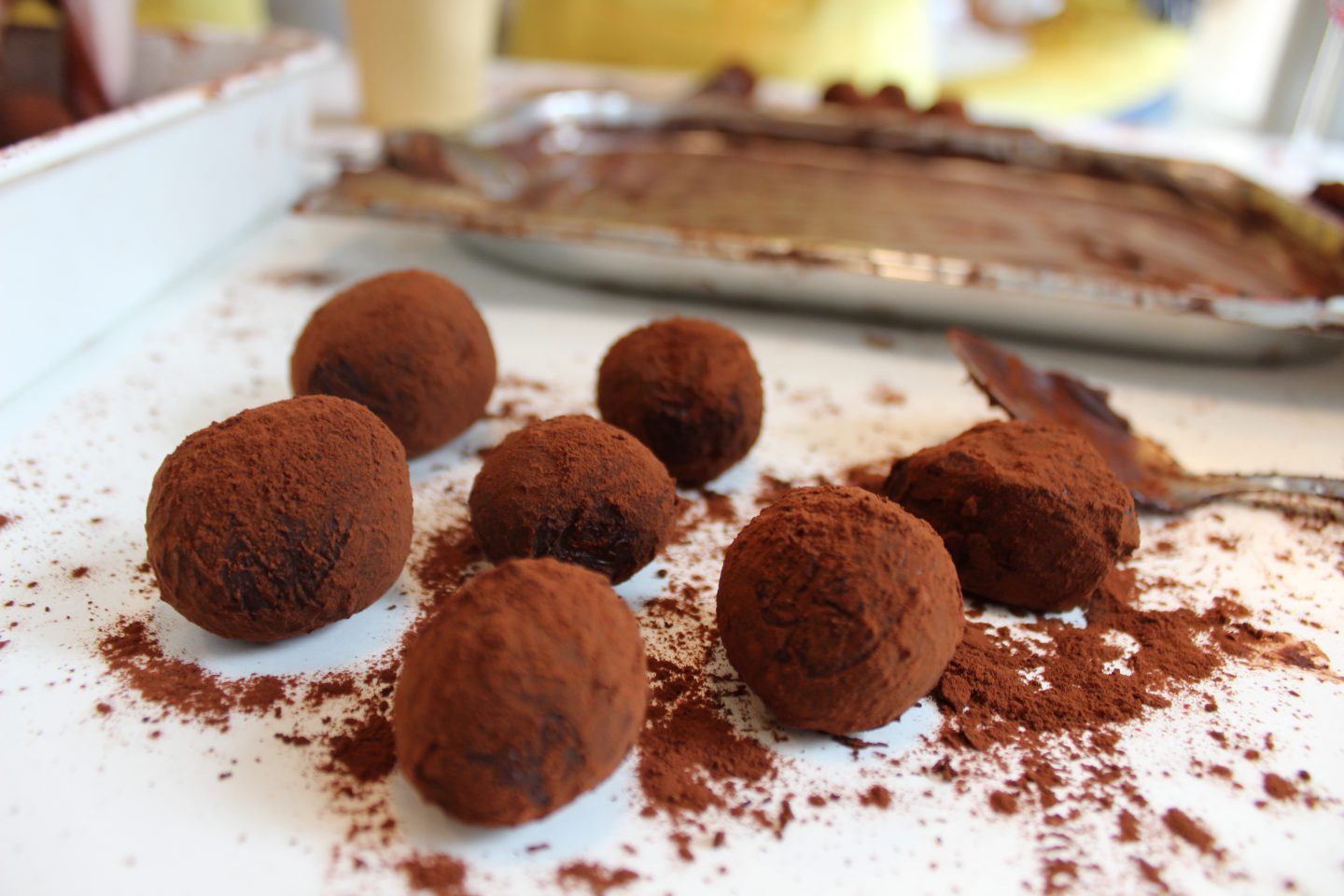 Chocolate-making done, it was time to demould and put them into the pretty packaging. You know what? Our chocolate bars actually looked quite good, not quite shop standard, but for a group of bloggers I think we did pretty well.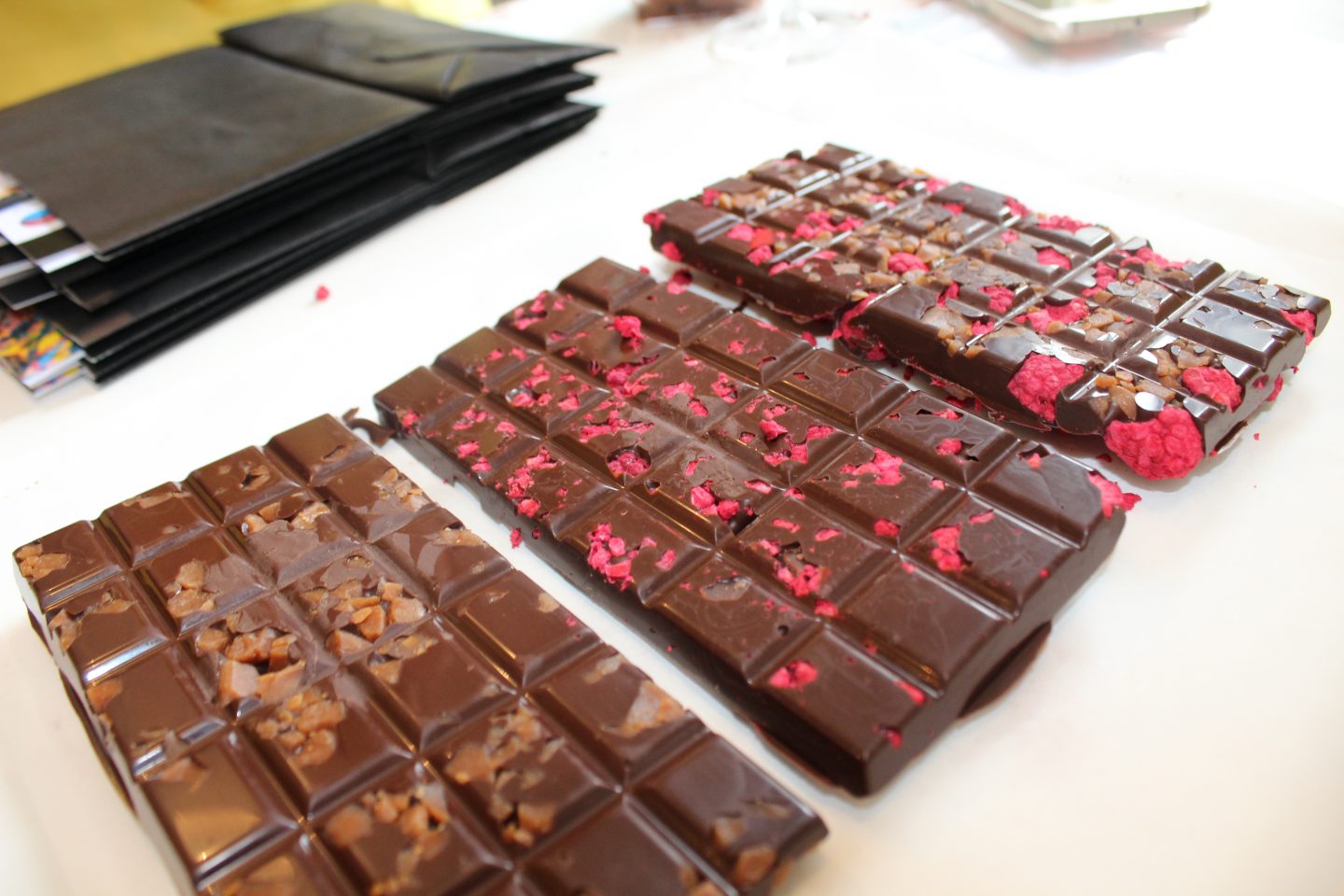 And of course I am very happy to report the chocolate tasted absolutely delicious, as did my odd-shaped truffles. Luckily for me the shape doesn't affect the taste!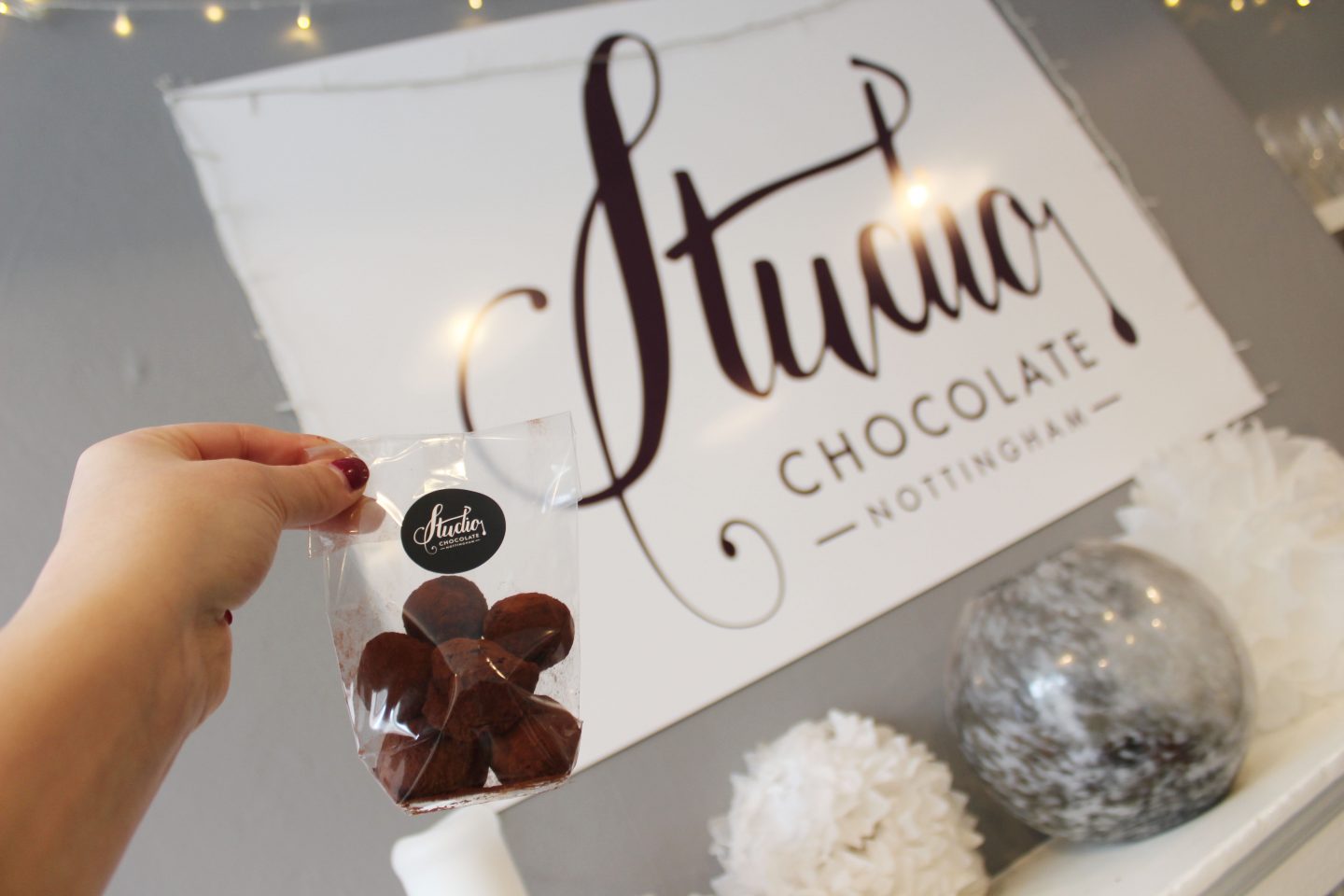 I have to mention the fabulous Ellie who is the founder and chocolatier at Studio Chocolate. She is so lovely and it's great to see a local Nottingham female smashing it like she is. I had a look at some of her range and they are seriously stunning. All the chocolates are hand-painted in her local Nottingham studio.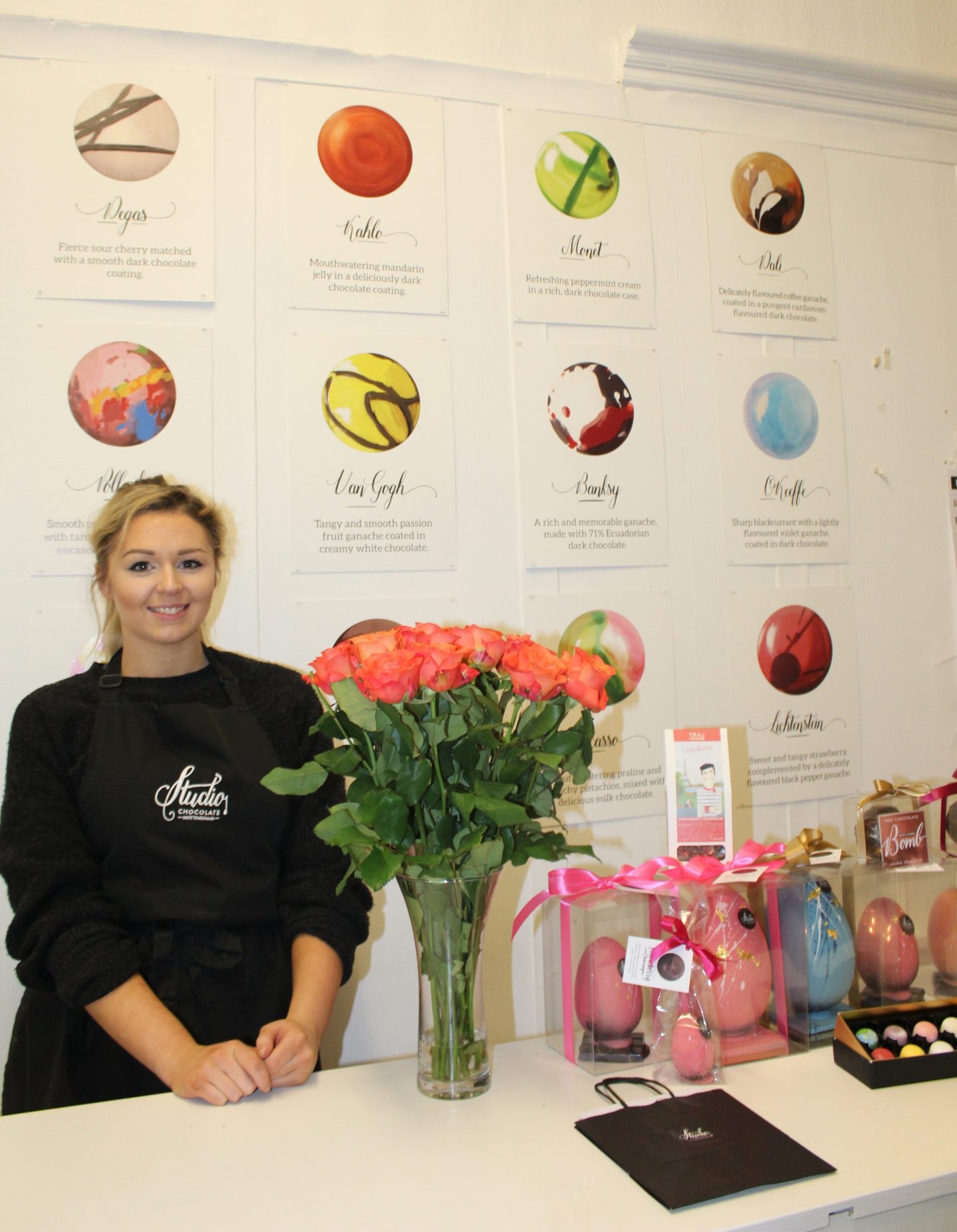 I was a guest of Bumble for this event.
https://www.studio-chocolate.co.uk/
8 Thurland Street, Nottingham, NG1 3DR
0115 947 4903