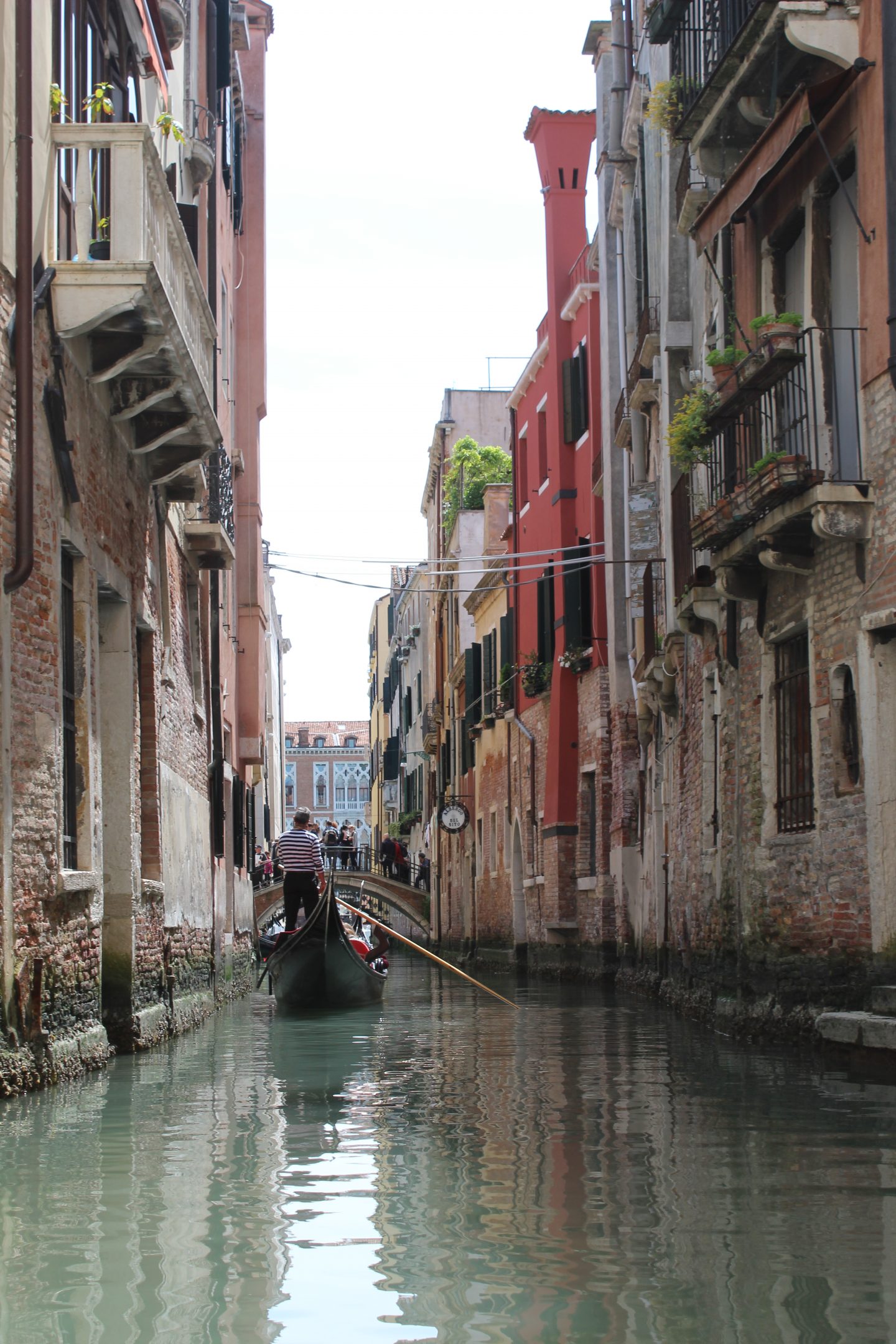 This month's travel link up is 'Places we can't get out of our heads'. I really struggled to narrow this one down, but in the end it was our stay in the city of romance that I wanted to tell you about. Mr B and I regularly reminisce about our stay in Venice, from our stunning hotel, the amazing food, our gondola ride or just the city itself.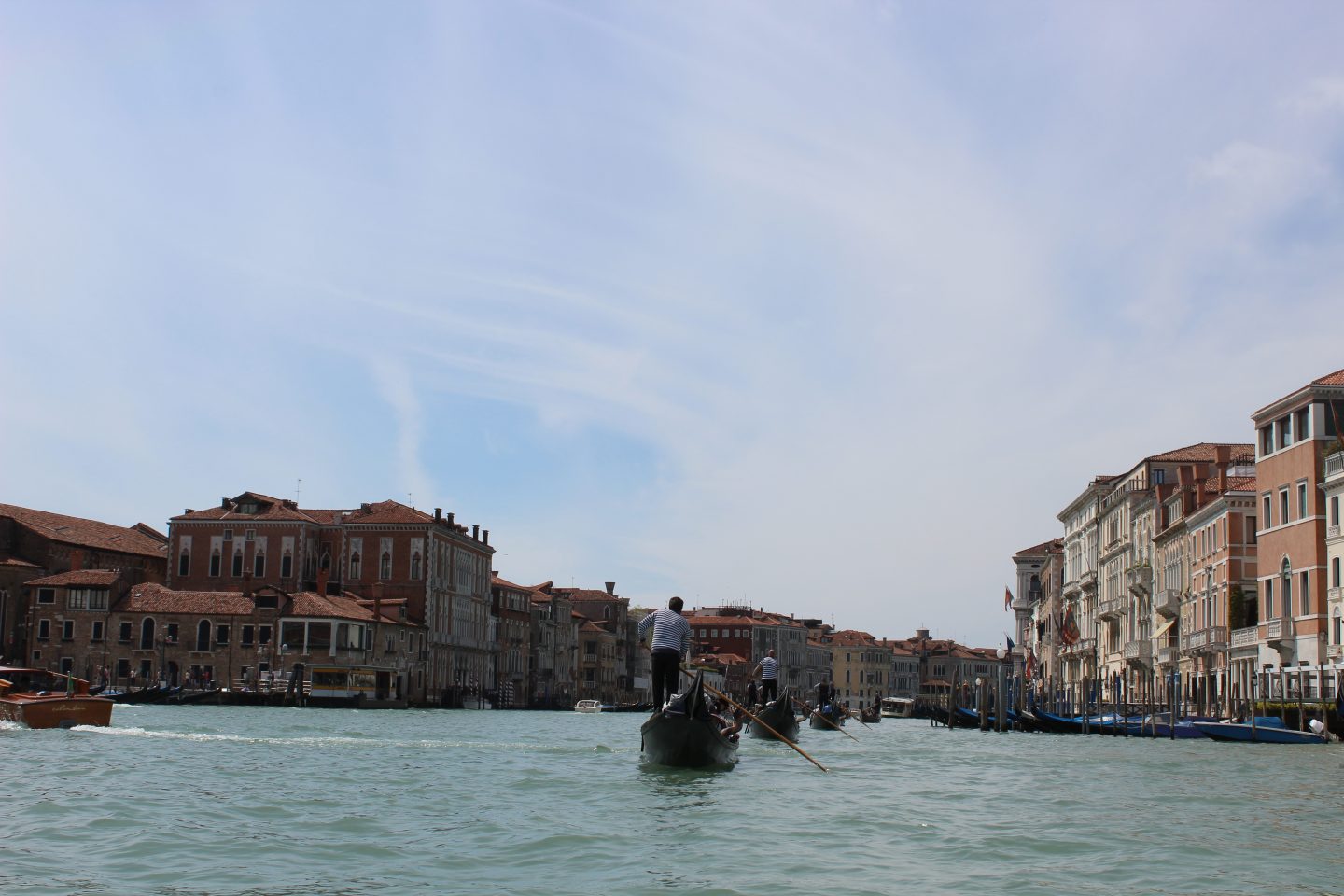 Venice is like nowhere in the world with its canals and when we were on the island one of the first things that Mr B and I noticed was how different somewhere can sound when there are no cars.
You can spend hours walking around getting lost and sometimes that is the best way to explore.
For our base in Venice we chose Ca Maria Adele. If I had to sum this hotel up in one word it would be 'sexy', not usually a word associated with a hotel but it was just that! This adults-only hotel has won numerous awards including 'Best Small Luxury Boutique Hotel Worldwide' and 'One of the ten Sexiest Hotels in the World awarded by Smith Awards'.
It was the perfect base for our romantic stay. Our room, which was one of the hotel's 'concept rooms', was luxury and opulent, the walls were actually fabric and it had fabulous lighting features. My photos don't do it justice, but our room was huge.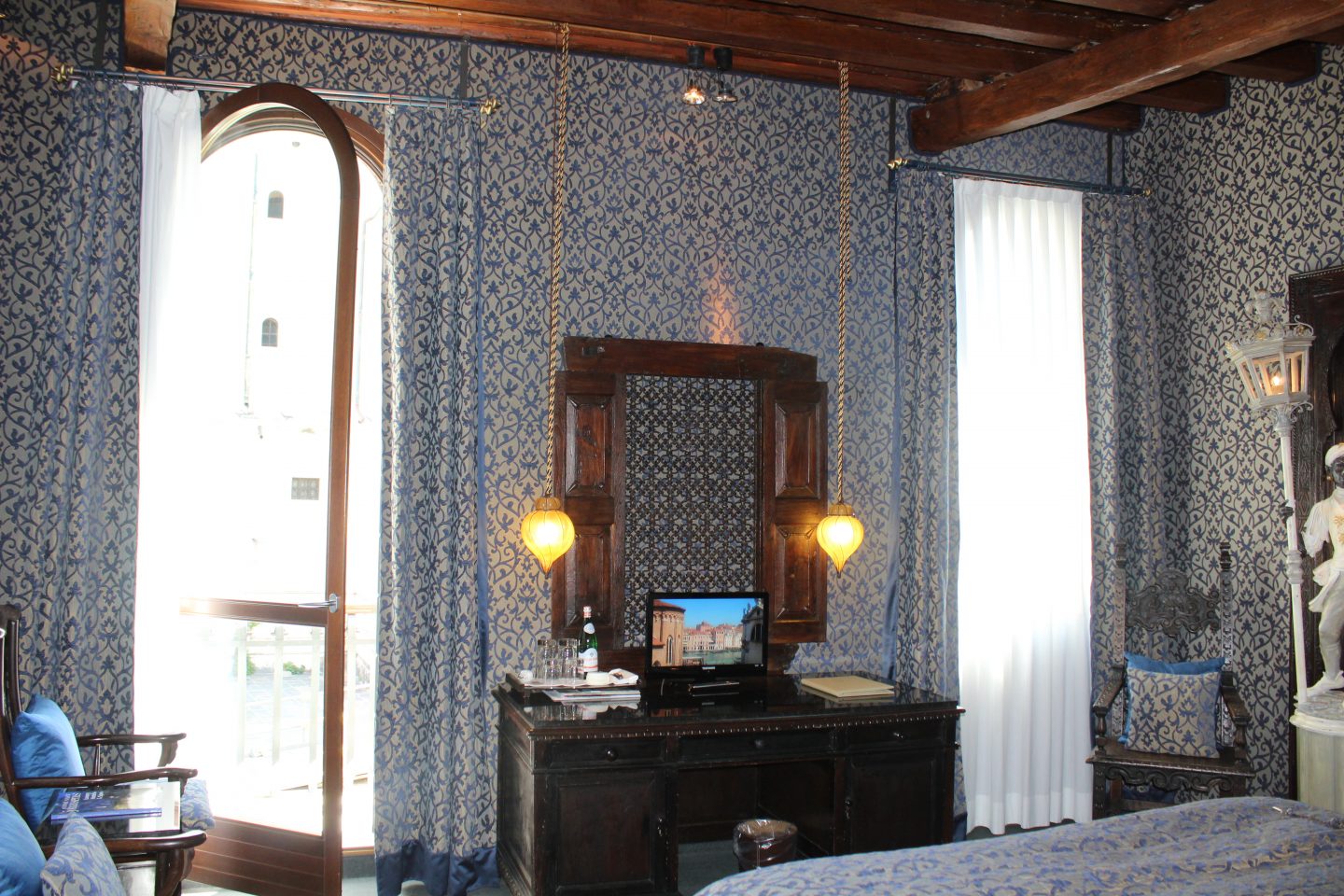 There was a separate entrance hall which held the wardrobe and a mini-bar which was full of complementary soft drinks, water and juice. The bathroom had a fantastic whirlpool bath and I have never seen so many complementary toiletries, which ranged from the obvious shower gel and shampoo to luxury bath salts and lip balm.
A stunning feature of the room were the full length glass doors which opened up onto a small balcony with stunning views of the canals and surrounding buildings, including the Basilica.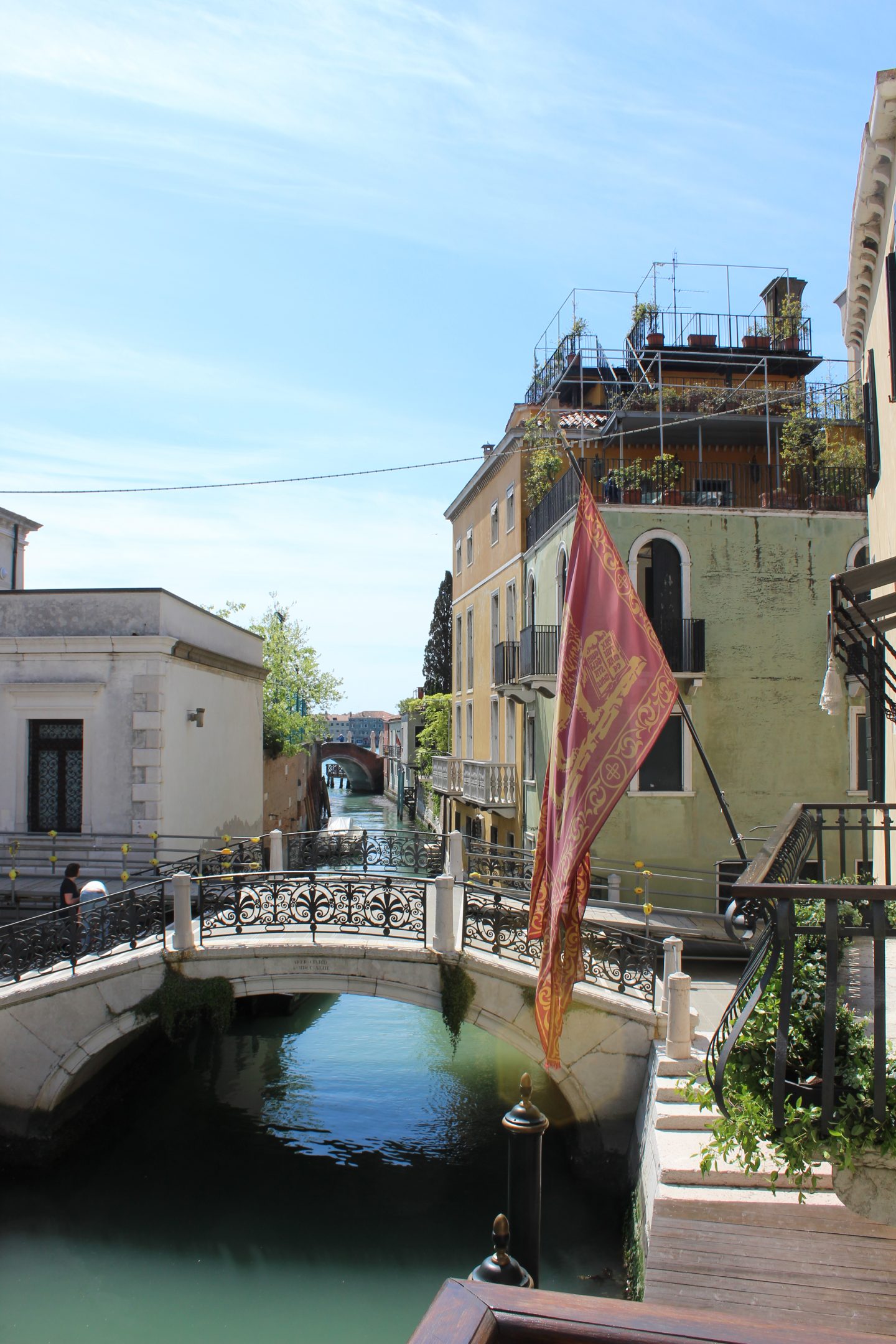 In the evening when we got back to our room, the lovely staff had been in for turn down service, left us rose petals with sleep mist and our breakfast menu from which you could order to your room, the hotel's terrace or the breakfast room.
Talking of breakfast . . . there was everything you could want, including the most beautiful fresh flaky croissants, fluffy homemade pancakes, top quality cheese's and meats and of course eggs done any way you like. We had a feast and the silver service we received in the breakfast room was so lovely and relaxed.
We knew when we went to Venice that we wanted to do a gondola ride and after we arrived on our first day and the sun was shining we took it as a sign! We booked it through the hotel, met in reception, were taken to our gondola and a bottle of Italian prosecco on ice was waiting for us to enjoy during our 30-minute ride.
It was such a magical experience and worth every penny.
Murano is a nearby island and is famed for its Murano glass. Do be careful when in Venice as there are so many shops claiming to sell 'Murano' glass when it is in fact not true Murano. Always do some research before you go or ask at your hotel as we did. Our hotel had all the chandeliers made with Murano and they kindly placed a call with the factory who booked us in for a tour.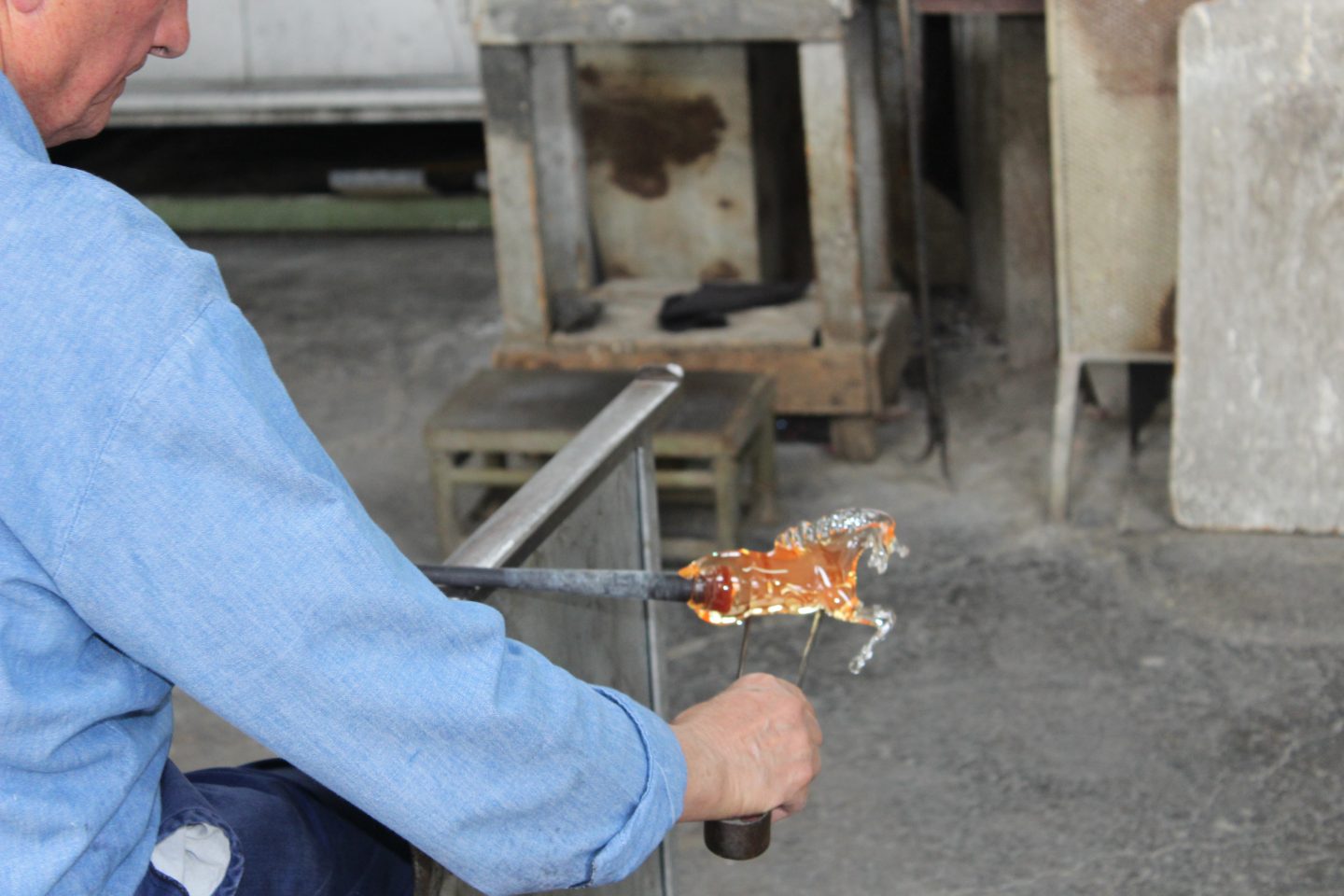 We hopped on a private water taxi and enjoyed the short ride over. The Island is like a little Venice, with its beautiful buildings and water ways and coffee shops and restaurants lining the beautiful cobbled streets. 
It will come as no surprise to you all that one of the highlights for us on our trip was the stunning food! Obviously when in Venice you have to have pizza, but again please be careful not to get caught in any tourist traps. We ate around St Mark's Square and enjoyed beautiful wood fired pizzas.
A must-try when in Venice is cicchetti, which is basically Venice's version of tapas. We asked our hotel and they pointed us in the direction of a lovely little place that was full of locals (always a good sign), where you can get small homemade bites whist sipping on Aperol spritz or Italian wines.
When you are cramming in lots of sightseeing in one day pizza-by-the-slice does the trick to keep the hunger at bay!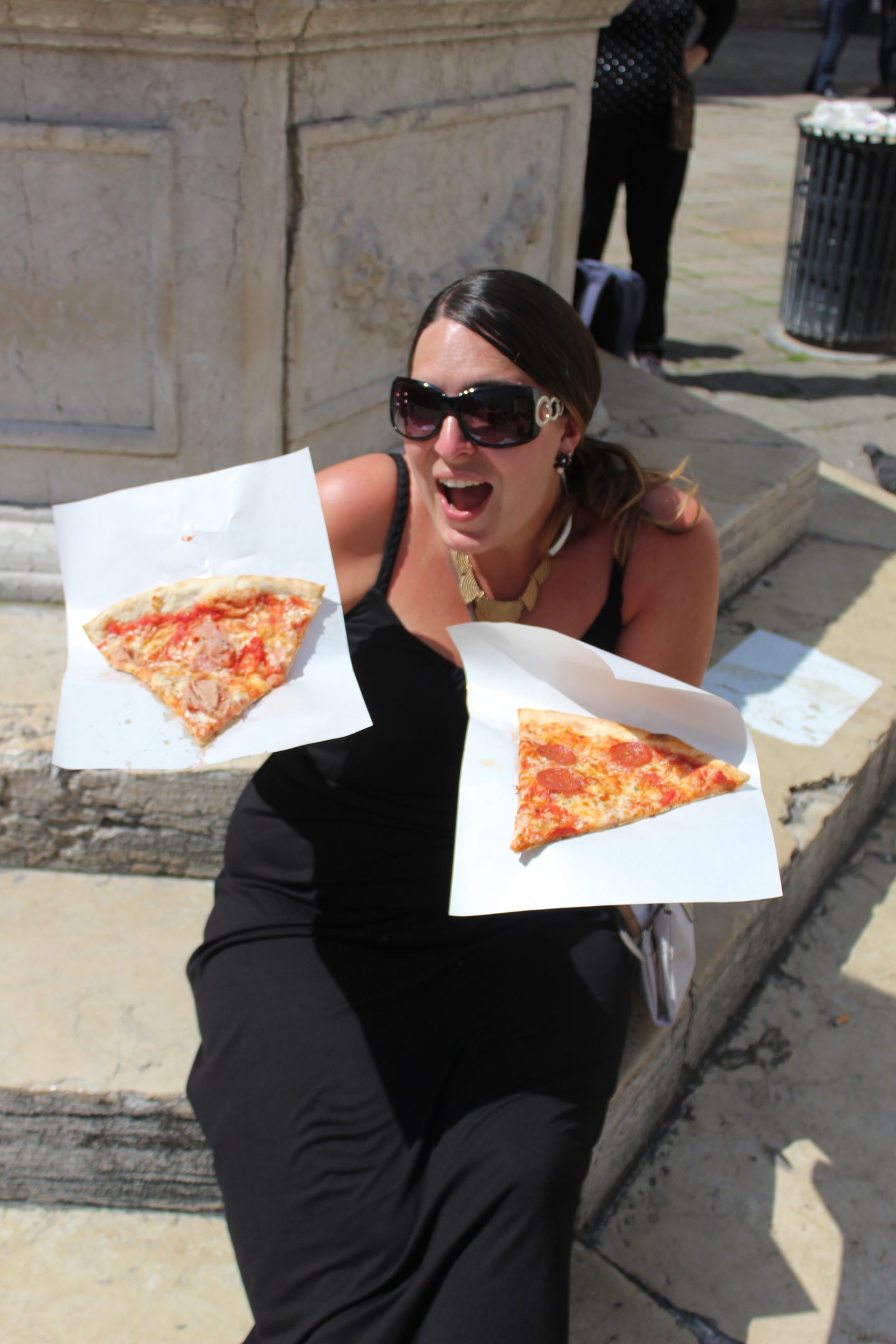 For our special night we wanted to try the best seafood risotto in Venice and our hotel managed to get us a table at 'Ristorante Cantinone Storico' after we failed to do so! We started with a beautiful light dressed crab.
Then the most amazing seafood risotto with which we enjoyed a perfectly crisp Italian white wine.
Of course you can't visit Venice without sampling some (or a lot!) of prosecco.
We ended our last night in Venice on the hotel terrace enjoying a perfectly chilled glass of prosecco toasting a fantastic holiday in the city of romance.