As the hopes of us going on a 'big' holiday this year gradually fade away, we decided to console ourselves by eating our way through some delicious oriental food in the form of our favourite thing we discovered during lockdown, meal-at-home boxes!
AngloThai – Restaurant Kits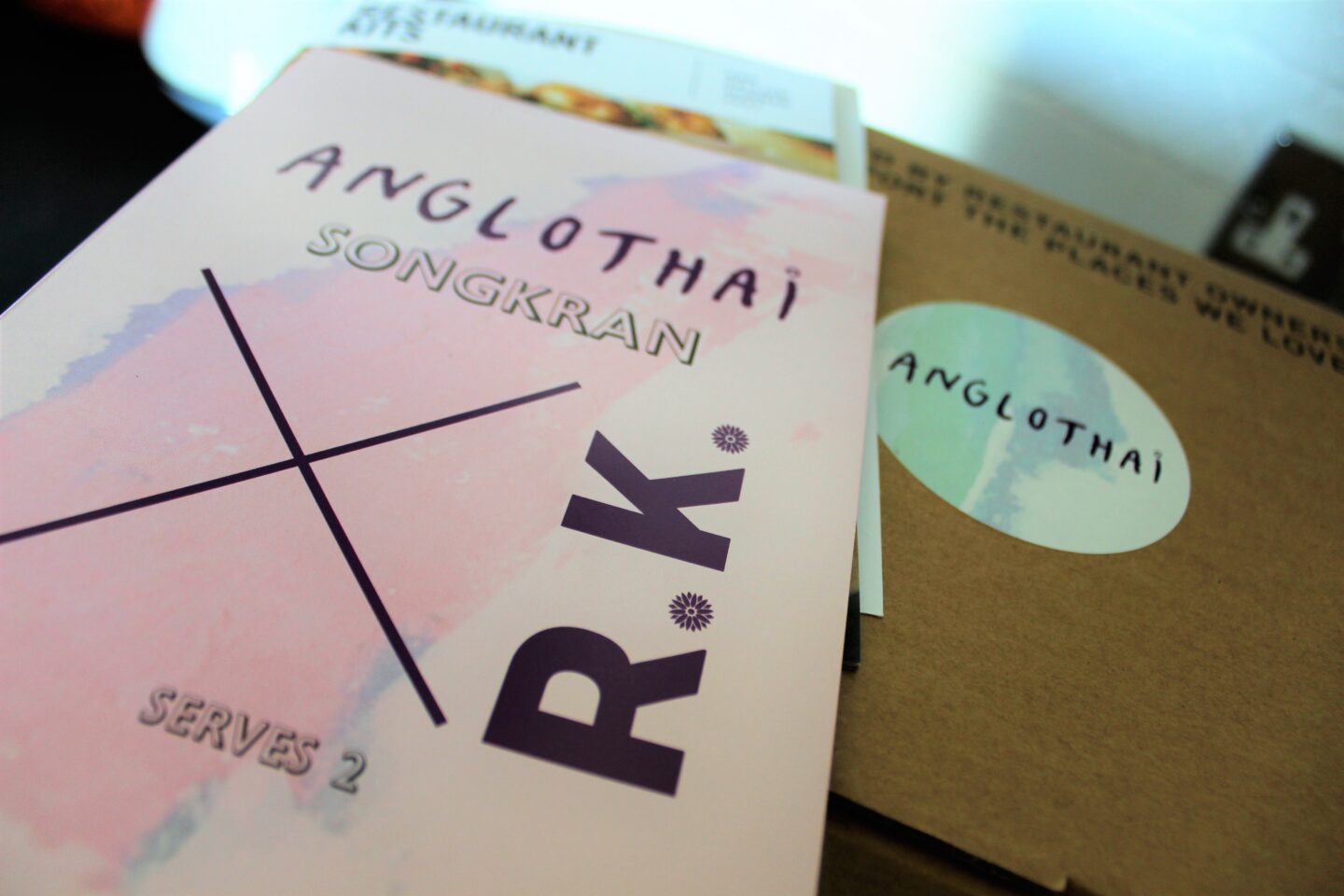 Mr B and I are always reminiscing about our holiday to Thailand and have said it is somewhere we will definitely be going back to one day so we most definitely wanted to relive those memories through some delicious Thai food!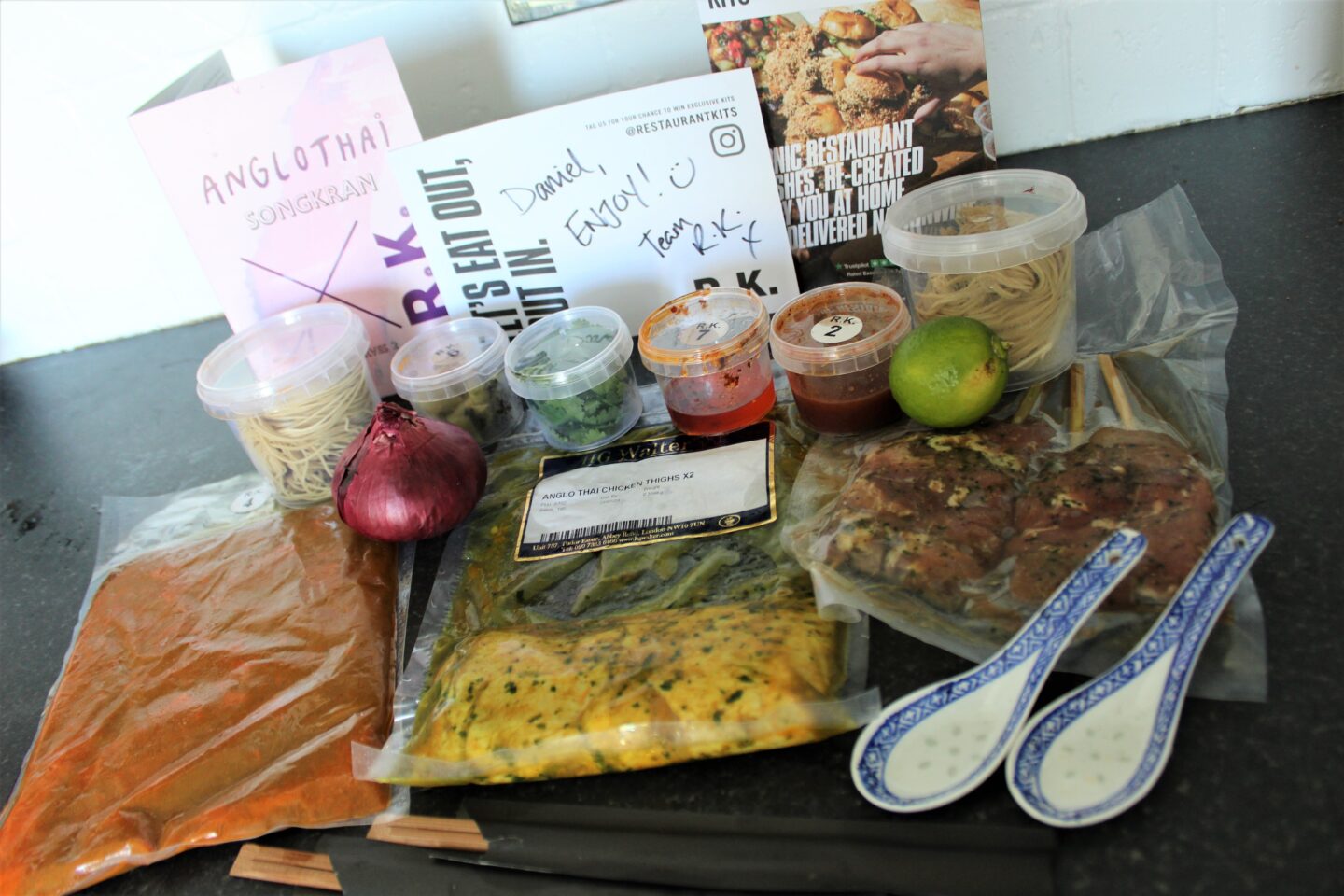 The box we choose was from AngloThai and was their Thai New Year – Songkran kit. This kit for two people provided us with plenty of food and I was impressed with all the details and the garnishes we received with it. As well as the food, we were supplied with Thai spoons, chopsticks and a QR code which gave us access to a playlist with Thai music.
For me the star of the box was the amazing curried noodle dish. To complete this dish we were provided with handmade noodles and AngloThai 'Khao Soi' curry sauce. Before we had even tasted it the sauce smelt incredible! To garnish the dish to your liking we were given sour pickled mustard greens, roasted chilli oil, lime, red onion and coriander. Also to adorn the top of your noodles were two AngloThai lemongrass and coriander boneless chicken thighs which just needed cooking under a hot grill.  The curry sauce was generous with heat and I did not need to add any chilli oil for my taste. I did, however, add the other elements and it really did take me back to Thailand, lovely fresh vibrant flavours balanced with the sweet, salty and sour tastes.
As well as the noodle dish which is a very generous portion, you get four Moo Ping Skewers which are AngloThai whisky and soy pork skewers. These come with a classic Thai dipping sauce, a tamarind and roasted chilli 'jaew' sauce. The pork also just goes under a hot grill so it is easy to cook the pork and chicken at the same time. The smell of these skewers took me back to all the delicious street food we had in Thailand, a great mix and perfect balance of Thai flavours.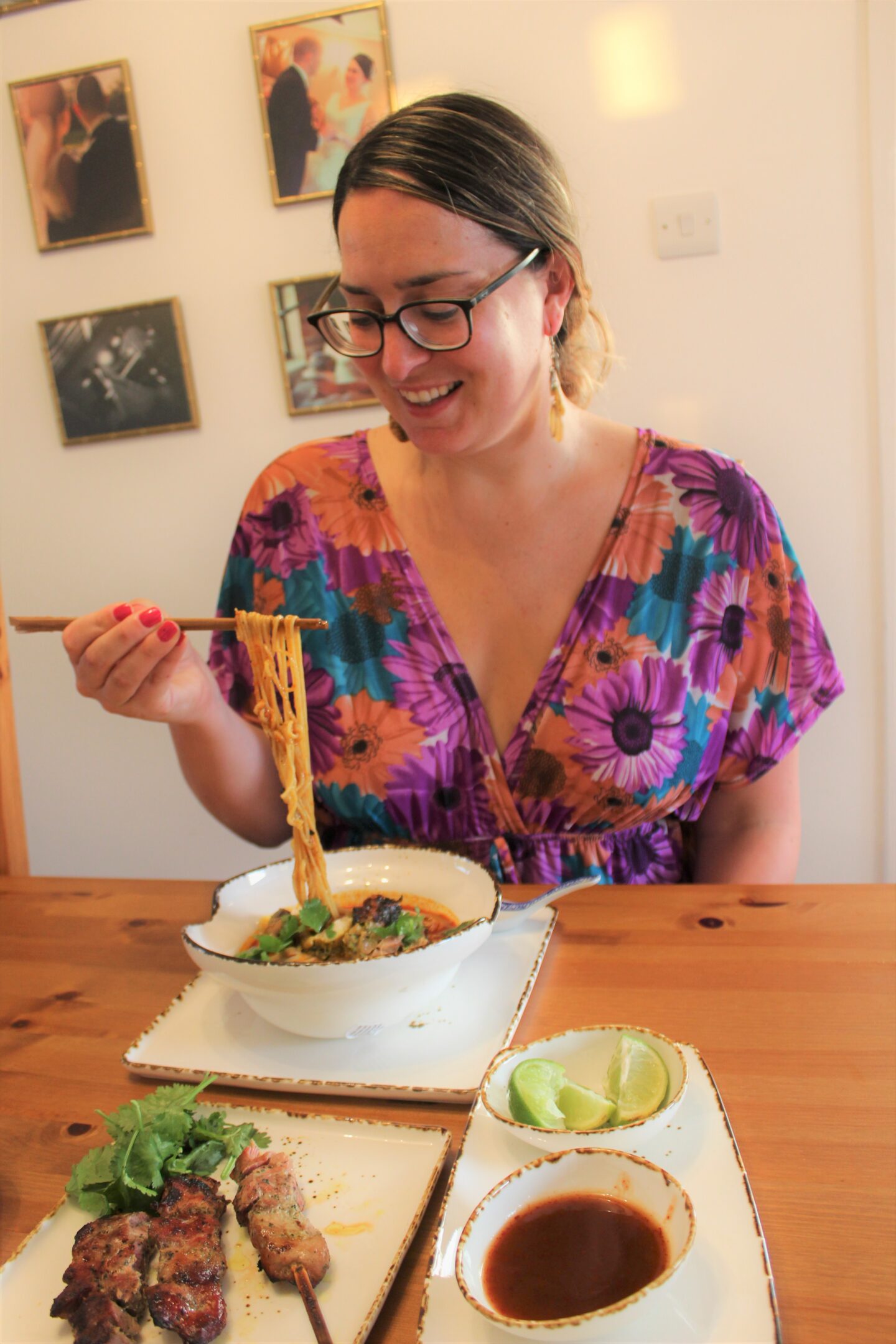 A very good meal box which felt like it had a great amount of authentic Thai ingredients and flavours.
Flesh & Buns – Restaurant Kits
'I like boa buns and I cannot lie!' In fact, I have never met another human who has tried bao and not liked them! That is why Mr B and I were very much looking forward to getting stuck into our 'Japanese fried chicken buns' kit from Flesh and Buns. That and the fact that we had an amazing meal, with bao buns of course, when we visited the restaurant in Seven Dials, London.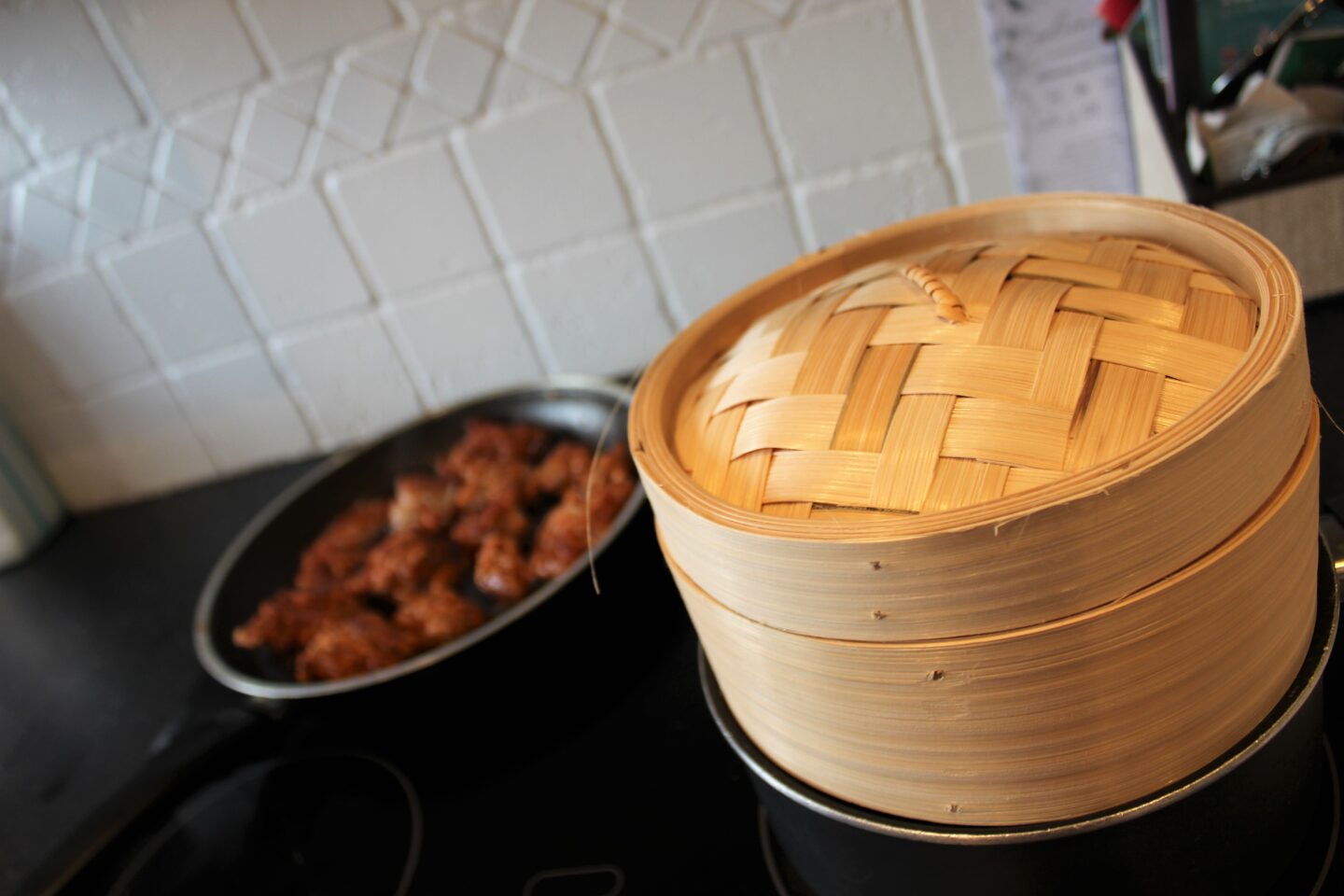 The kit contains six bao buns, chicken thighs, fresh red chilli, BBQ mayo, shisho leaves and a bamboo steamer for those all-important buns! Don't be deceived either, this kit is enough for two. The bao's are quite filling!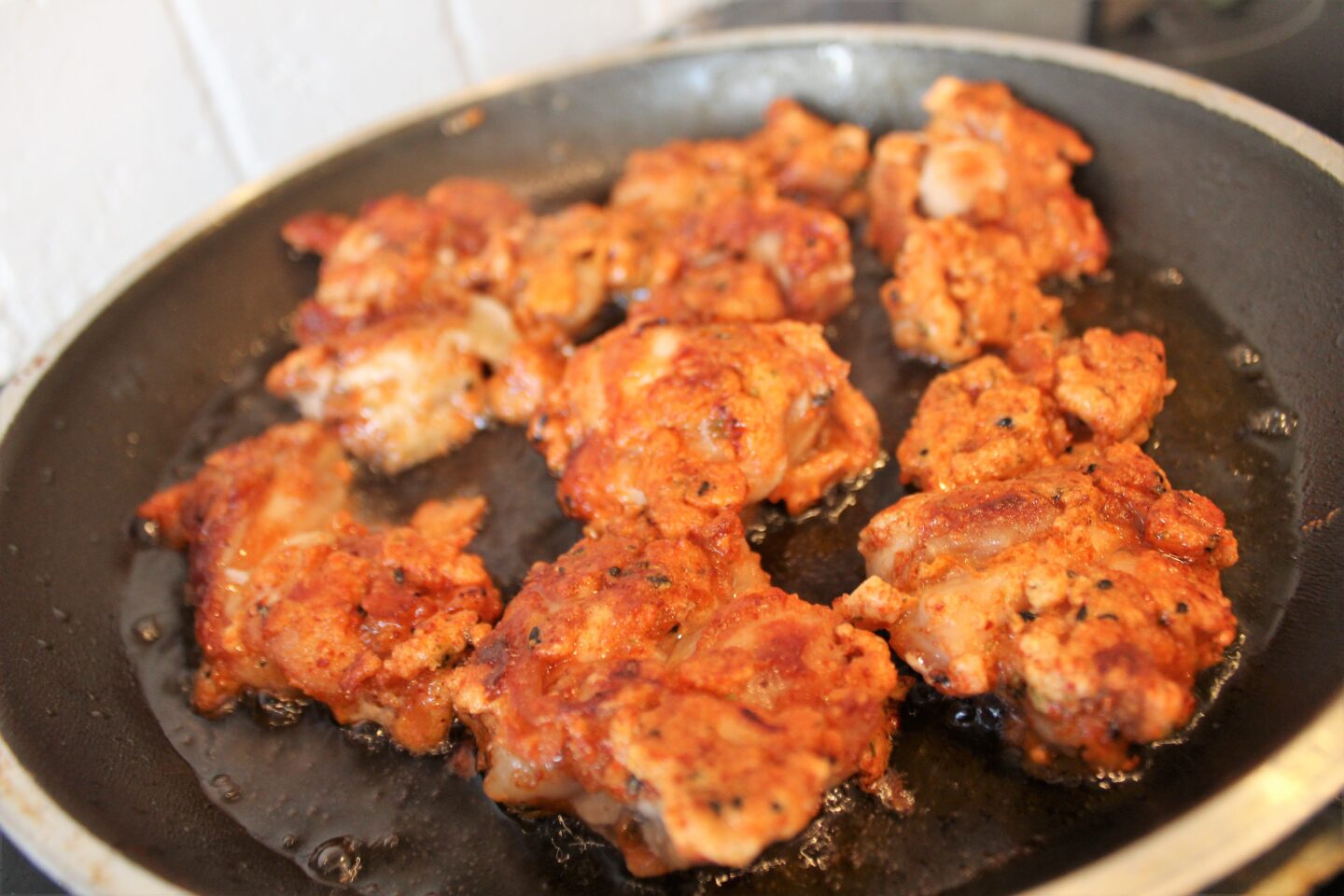 Virtually no prep was required here, just the cooking of the chicken which needed frying in oil and as someone who doesn't fry food at home, I was pleased at how easy it was. No burns where gained in the cooking of this chicken! Once the chicken was fried we left it to drain whilst we steamed the bao over a pan of hot water.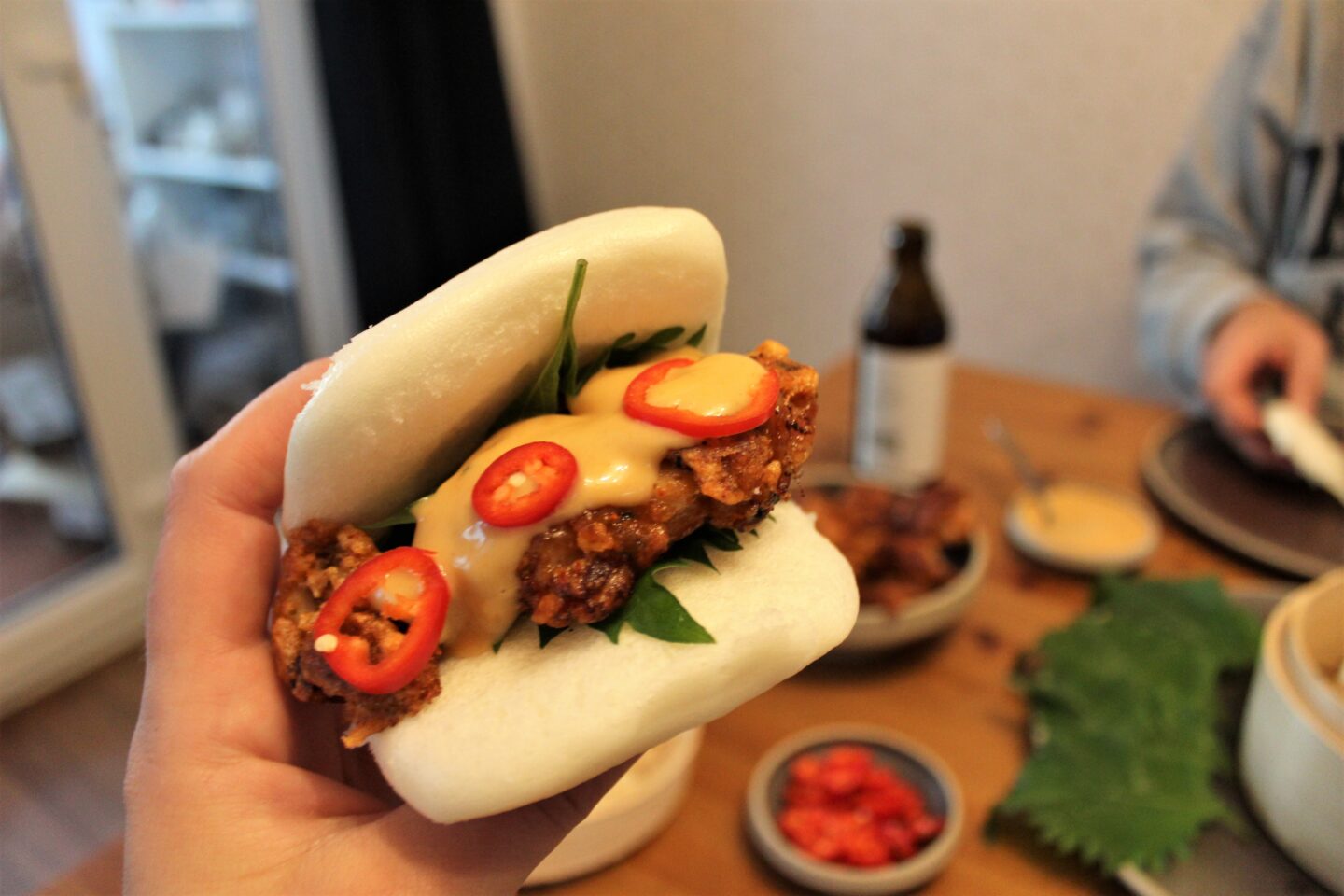 All cooked, it was time to dig in. We had everything in the middle so we could fill our own buns and enjoy! The bao were so soft and light, the chicken was lovely and crisp and what I really loved was the crunch from the shisho leaves with the heat from the chillis and a tang from the BBQ sauce! They were absolutely delicious and really were restaurant quality.
Koya Mail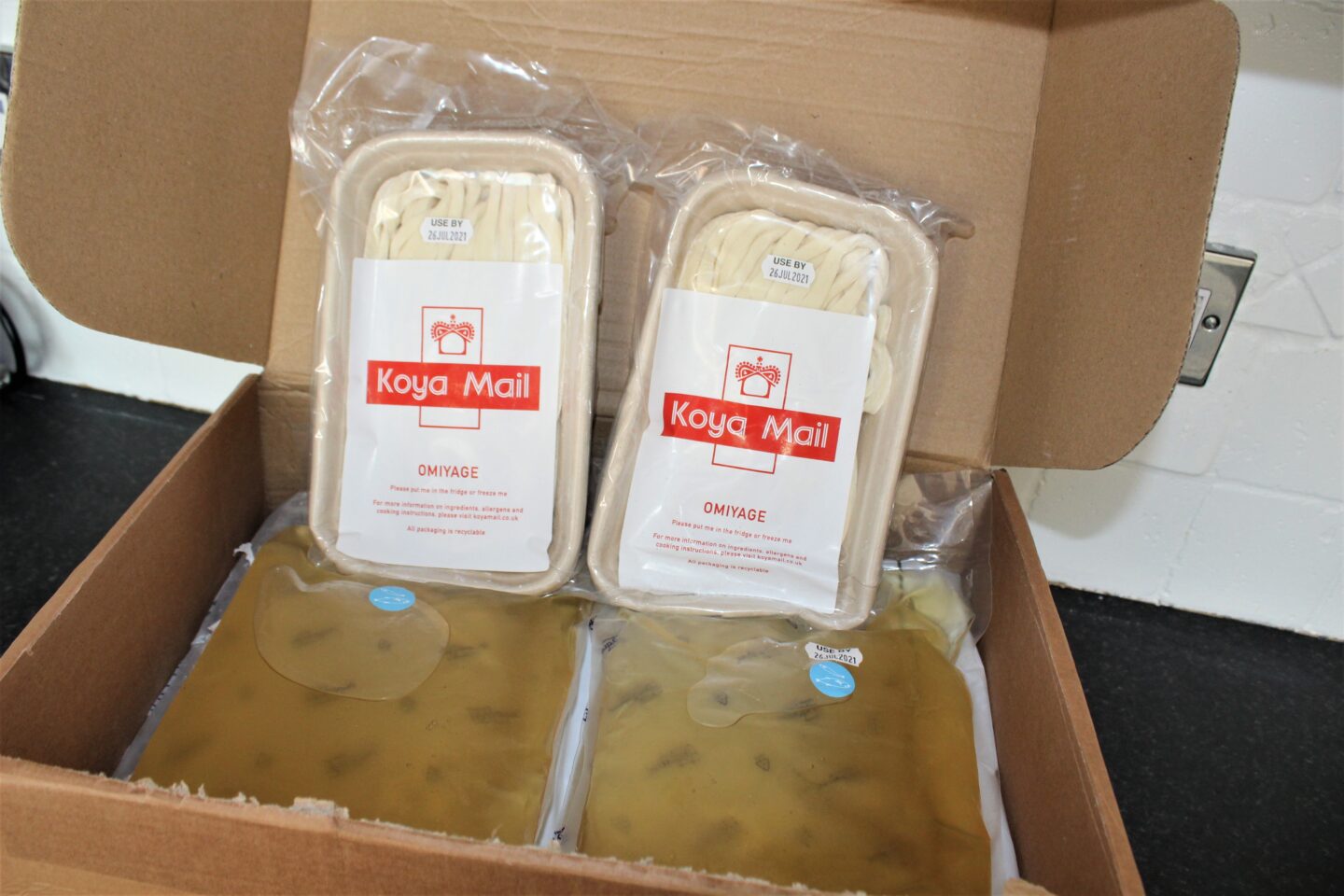 This deceptively simple dish is so tasty as all the love and hard work has been done for you. The udon noodles and fish dashi are both fresh and handmade. They come well packaged and with simple, easy instructions.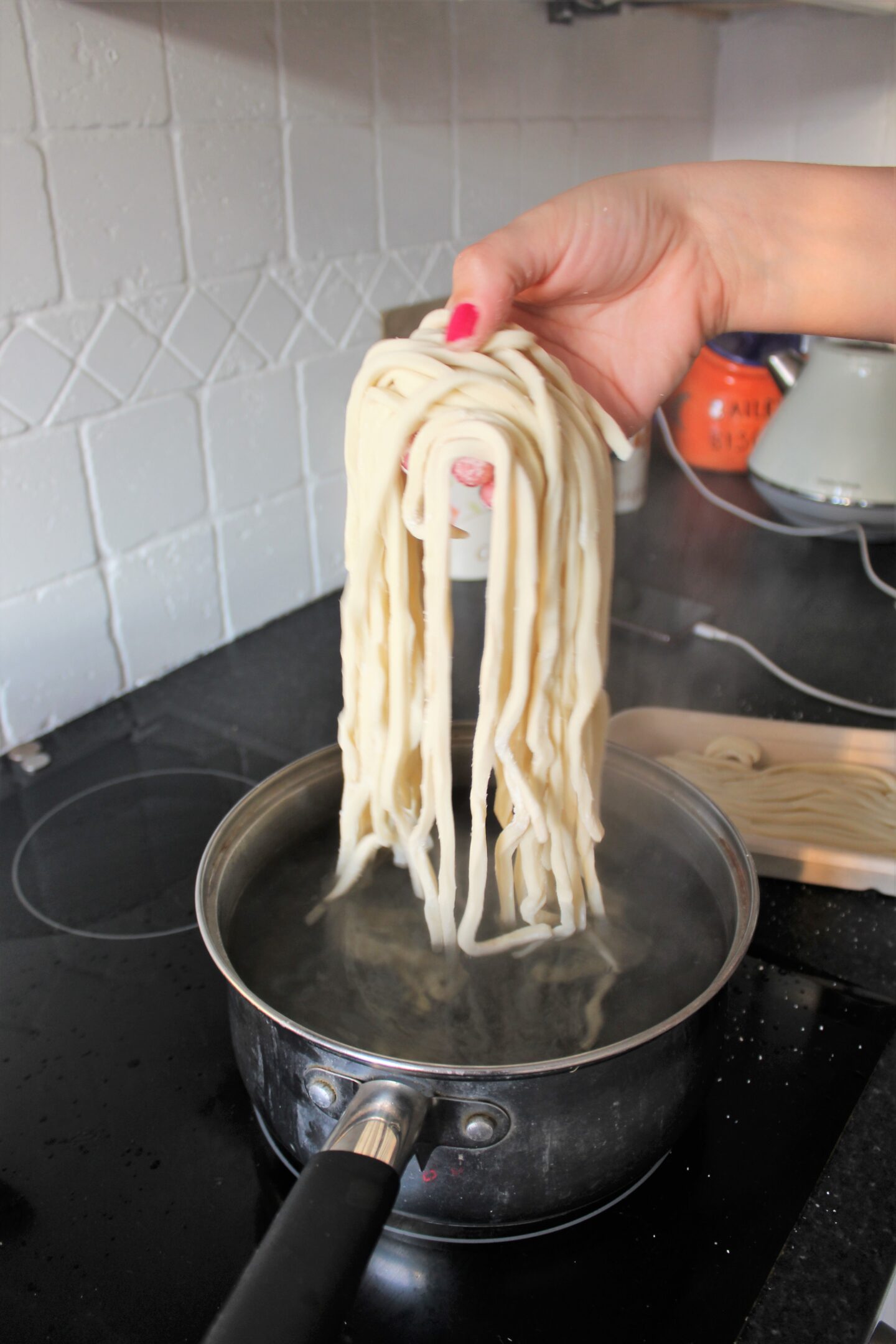 The Udon are cooked in stages. Essentially you are heating them up, cooling them down and heating them up again. It's all done with boiling and cold water so is easy peasy and it is recommended to cook them this way for optimum taste and texture.
Once the noodles are cooked and you have heated the dashi you are ready to serve. You can keep it nice and simple or you can see what you have in the fridge! We just kept it simple by adding fresh mushrooms. The broth and noodles really do speak for themselves and the taste is wonderful, the same as you would expect in a great Japanese restaurant. Also, the portion is absolutely huge!
All the tableware I used for my oriental kits is from UTOPIA who have a huge range of designs made specifically for the hospitality industry.