It is no secret that Mr B and I are both huge fans of restaurant meal boxes. With us both really missing restaurants, going out, being able to get dressed up and enjoy some time out, they provide a great escape from the reality of lockdown life for us.
This box was from Aquavit London who offer the choice of a meat, fish or vegetarian hamper. We chose the fish one as we both really love seafood and will often order it when out but don't cook it at home much apart from the odd fillet of salmon so we thought it would be a good chance to try some different fish that we wouldn't normally eat at home, the bonus being we didn't have to prepare it!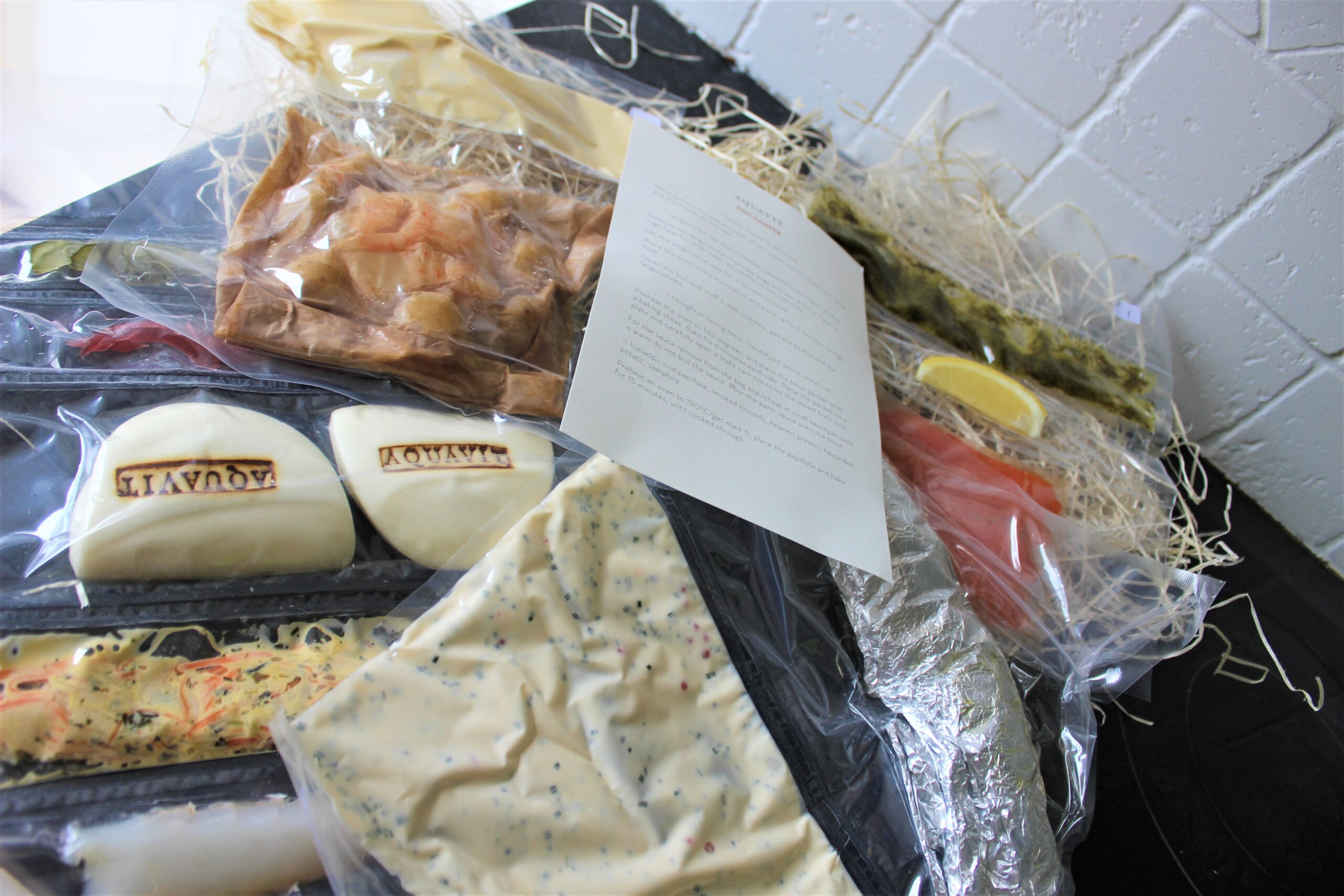 Our box arrived well packaged with an ice pack and insulation to keep everything perfectly cold in transit. Everything arrived in one piece with no leaks so we were off to a good start.
The hamper contains several dishes so we decided to have ours as sharing plates and serve them all at the same time. We also bought a lovely fresh farmhouse loaf which we had with salted butter. This proved to be a genius idea as I will explain later.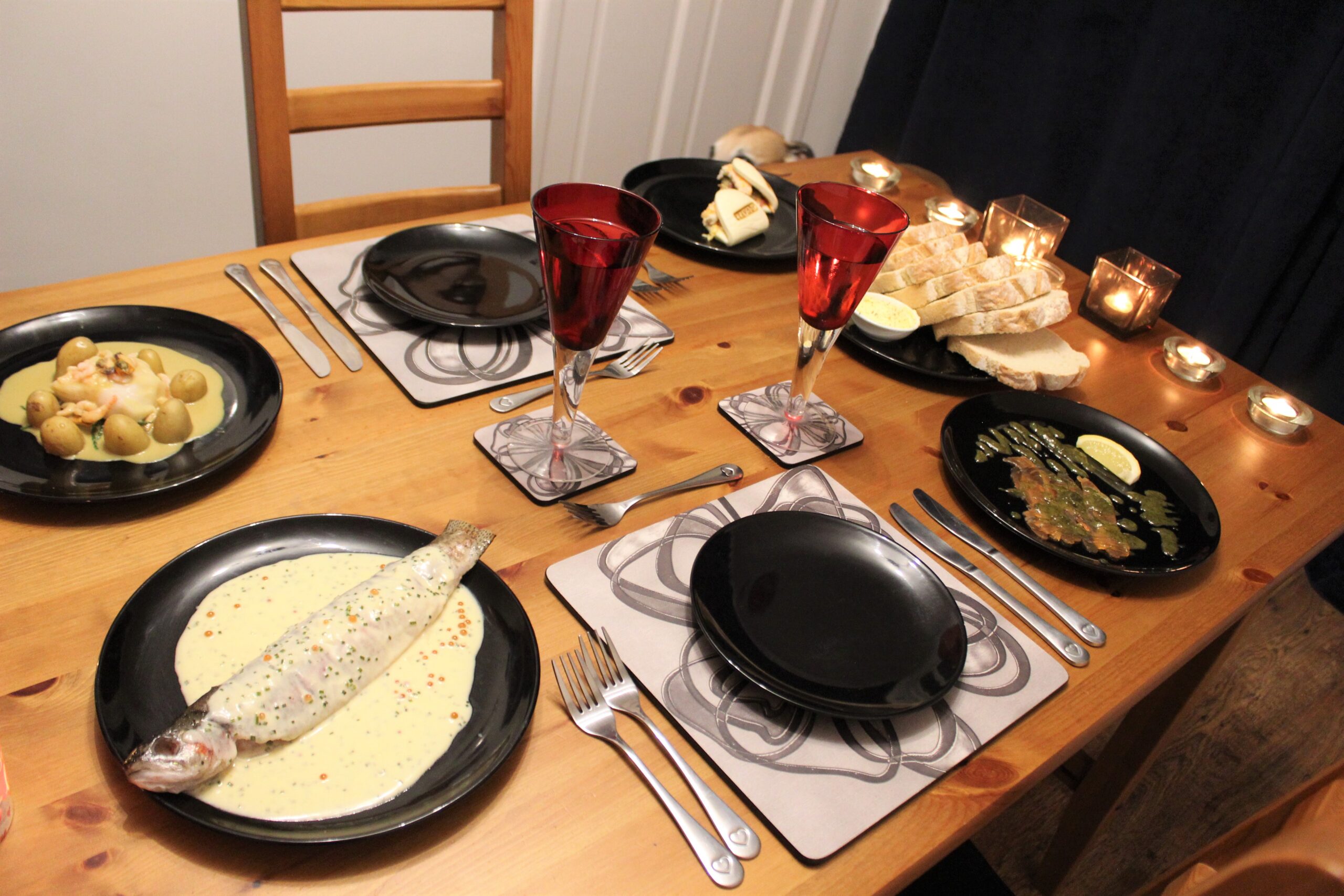 Our box contained four dishes, Salmon Gravlax, Langoustine Bao bun, Houghton spring trout and Smoked cod papillote.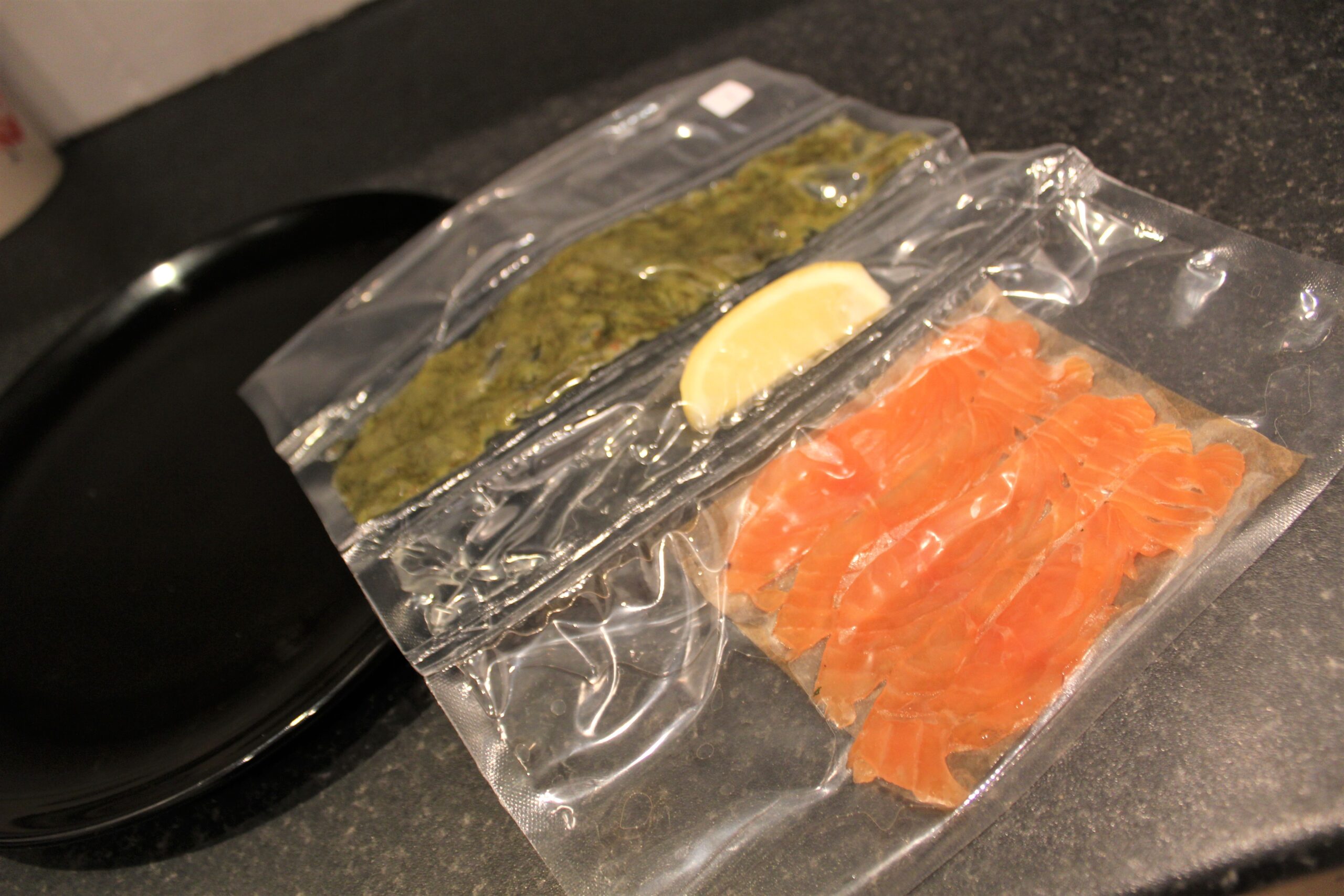 The salmon gravlax couldn't have been easier to prepare as it just required plating and drizzling with the sauce. The thinly sliced smoked salmon was very flavourful and not overpowering, the dill sauce had a lovely punchy fresh flavour, finished off with a squeeze of lemon – this was a delicious plate. If I had one slight complaint it is that it would have been nice to have an extra slice each.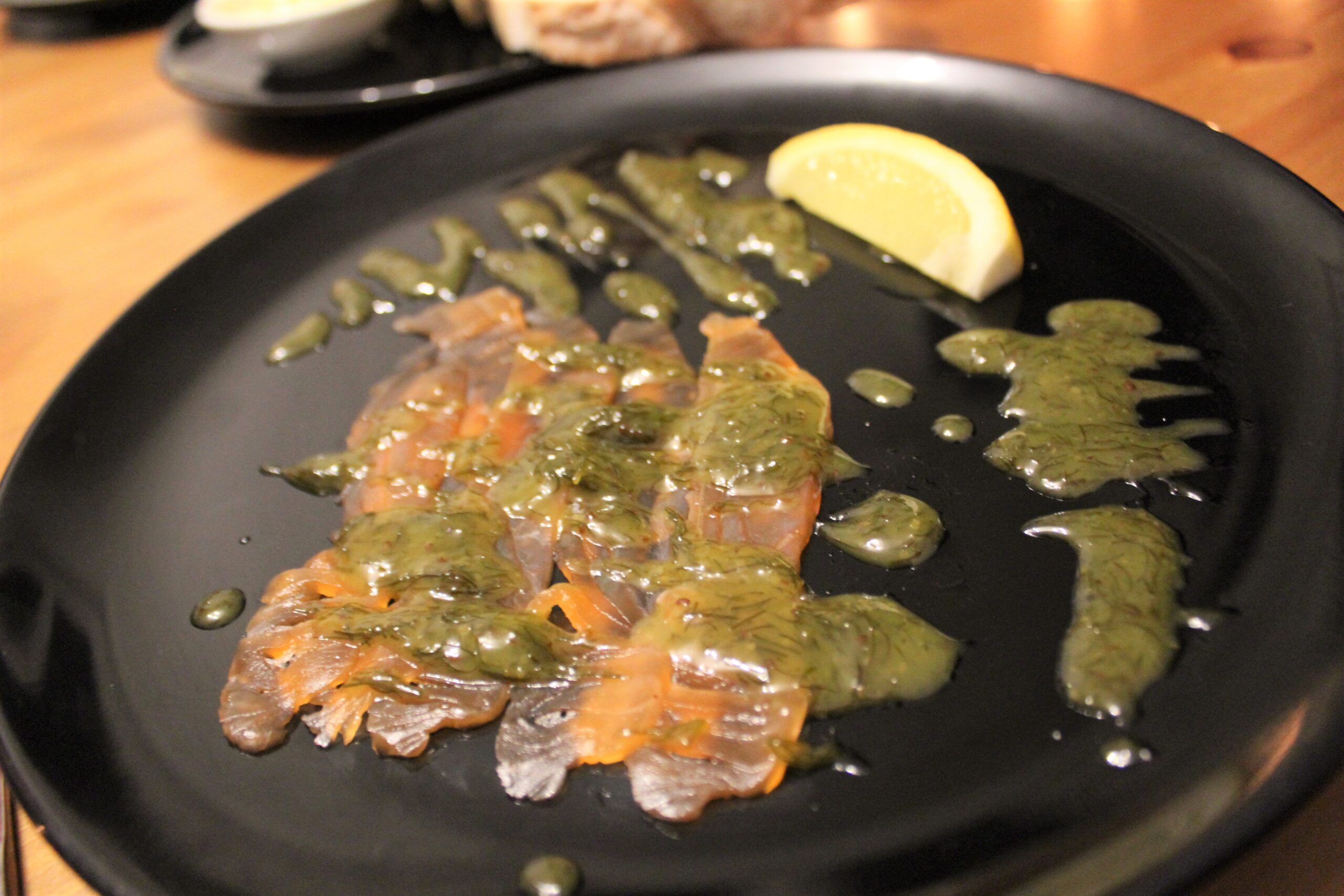 The langoustine Bao bun simply required the langoustine to be seared in a hot pan for a minute on each side then needed resting for a few minutes. The bao bun went in the microwave for one minute and then we just had to stuff the buns with the provided coleslaw and pickles.
Packed with filling and the sweet langoustine it was a great combination of tastes and textures and left us craving one more!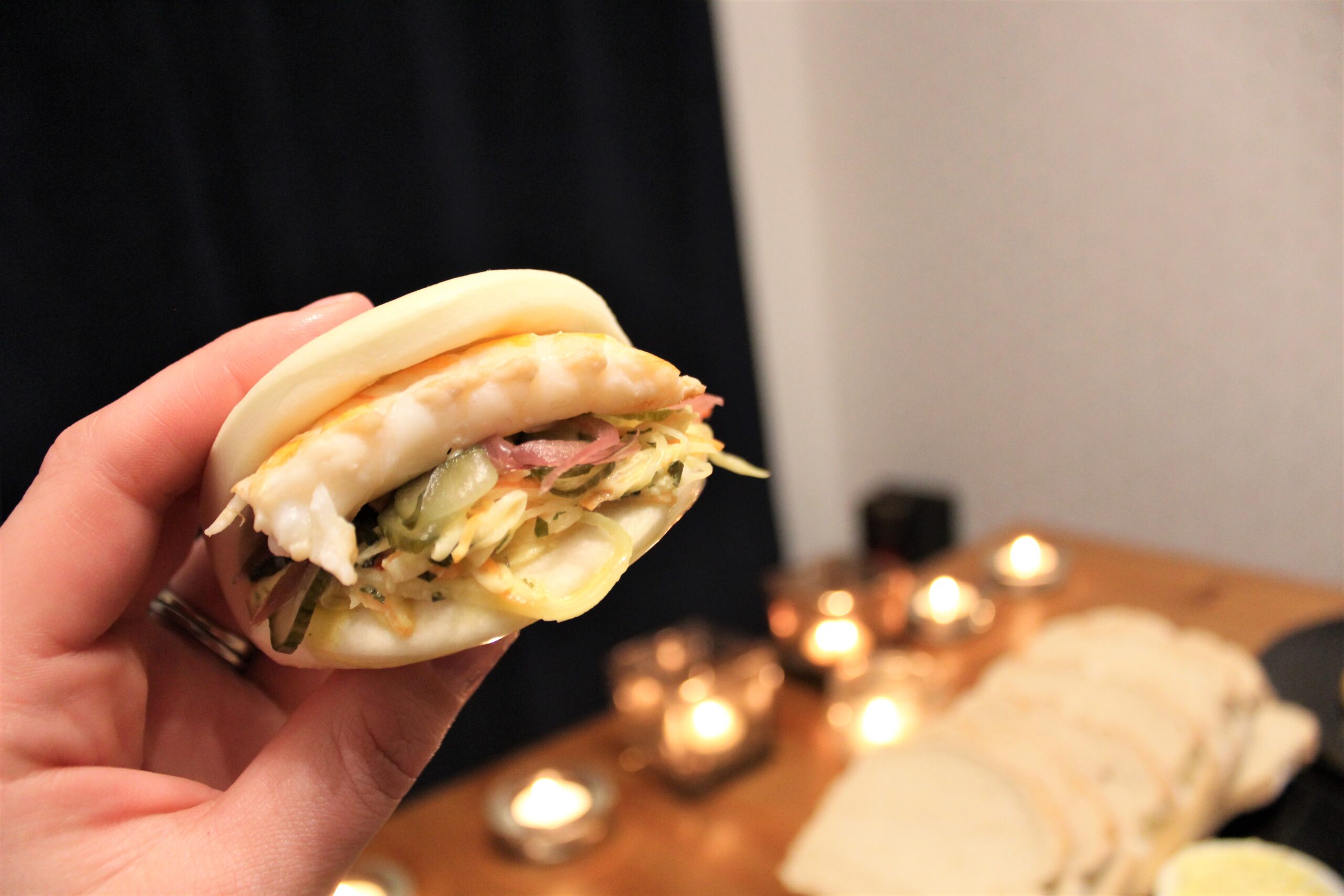 The Houghton spring trout was a real showstopper – the whole trout had been fully prepared so didn't contain any bones. It came well wrapped and just required popping in the oven in the foil for six minutes on each side. It came with a Sandefjord sauce with trout roe which is a Norwegian butter sauce.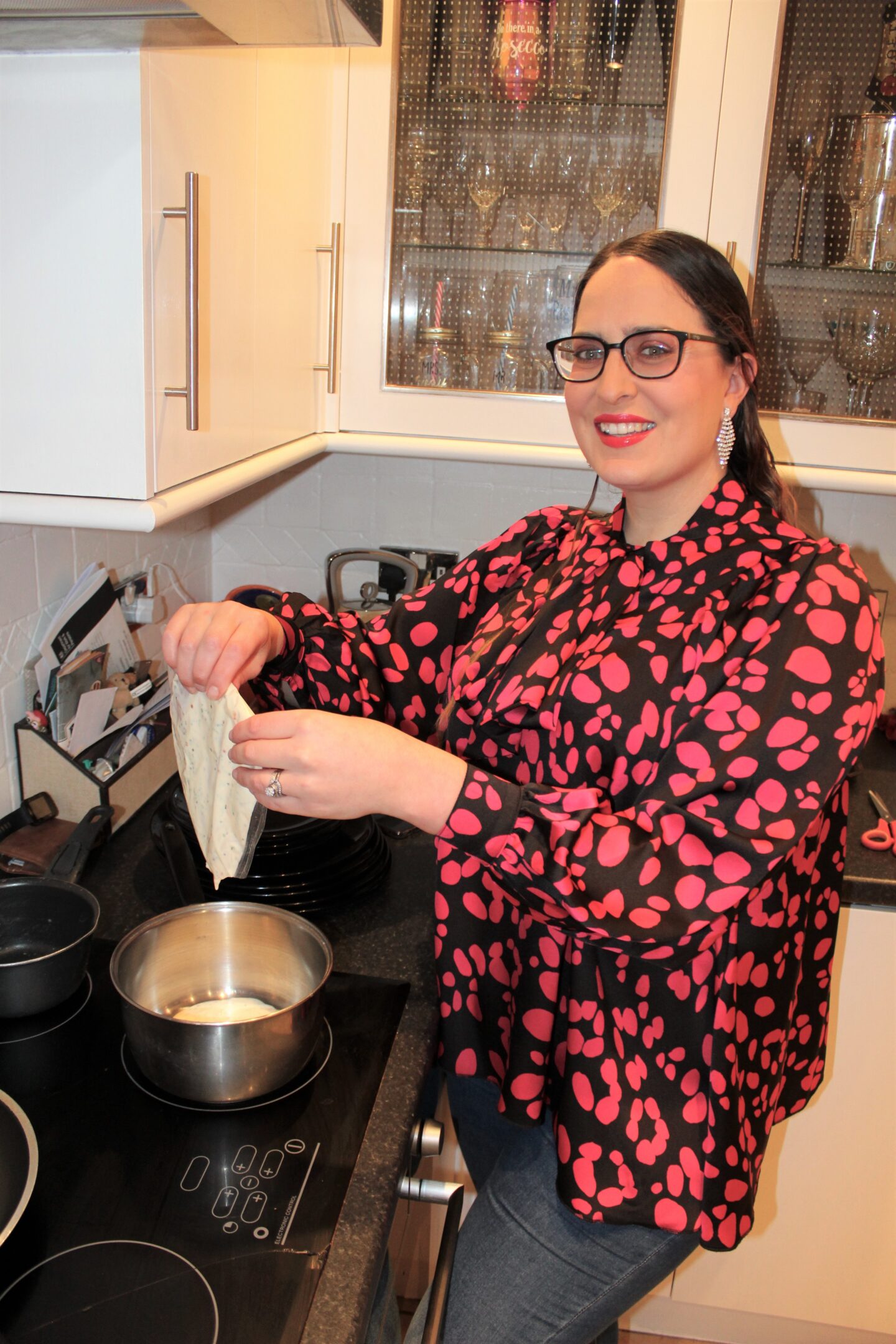 This was Mr B and I's favorite dish – the trout was such a beautiful fish, soft, flaky and full of flavor and the sauce, oh my, it was delicious! Really rich and luxurious, this is where the bread came in handy as we did not want to waste even a drop of that delicious sauce!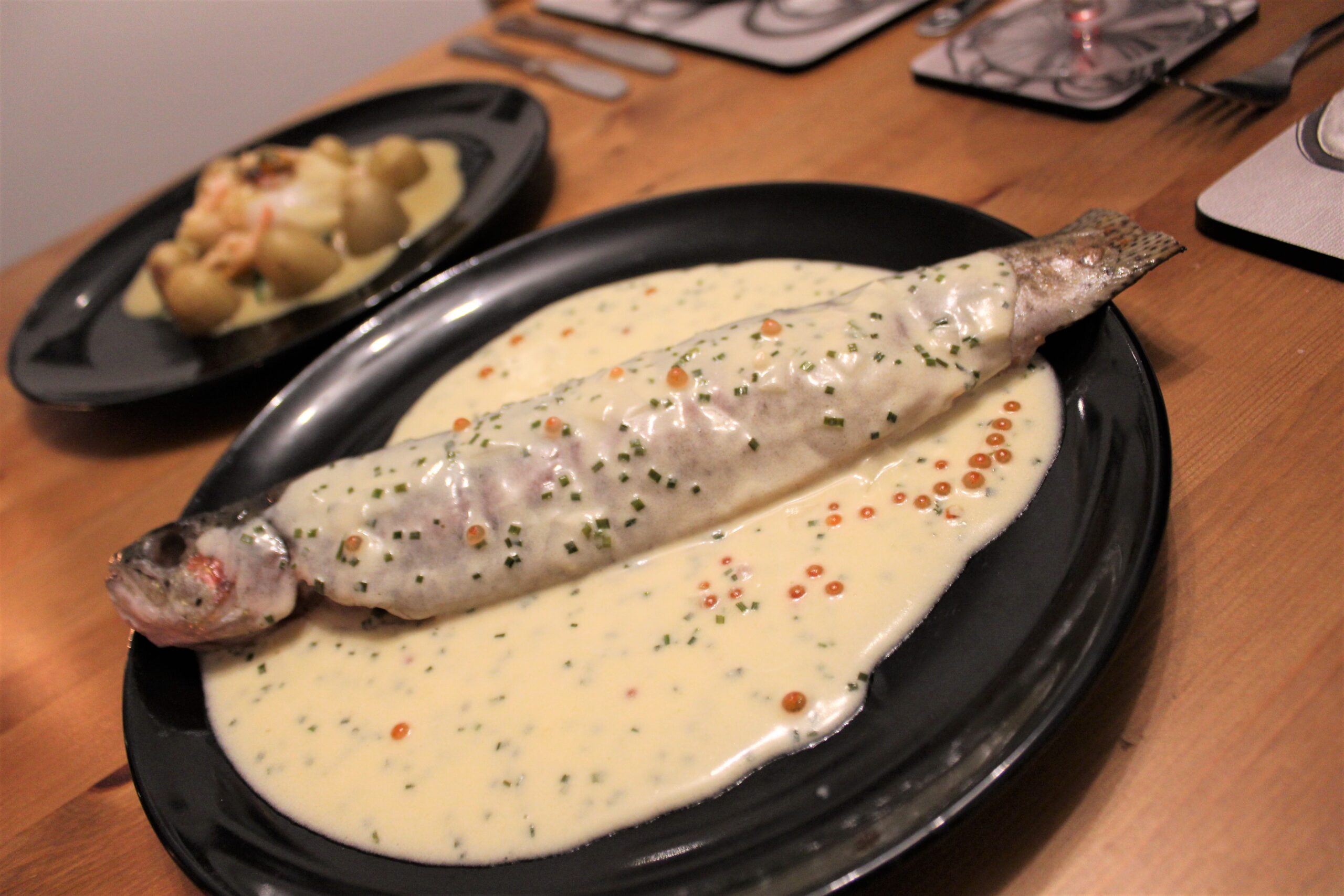 Our final dish was smoked cod papillote – the cod came ready wrapped looking like a beautiful parcel. As well as the fillet of cod it also contained smoked mussels, prawns, Atlantic potatoes and samphire. It came with a beautiful butter sauce. With a simple 15 minutes in the oven this parcel came out perfectly cooked.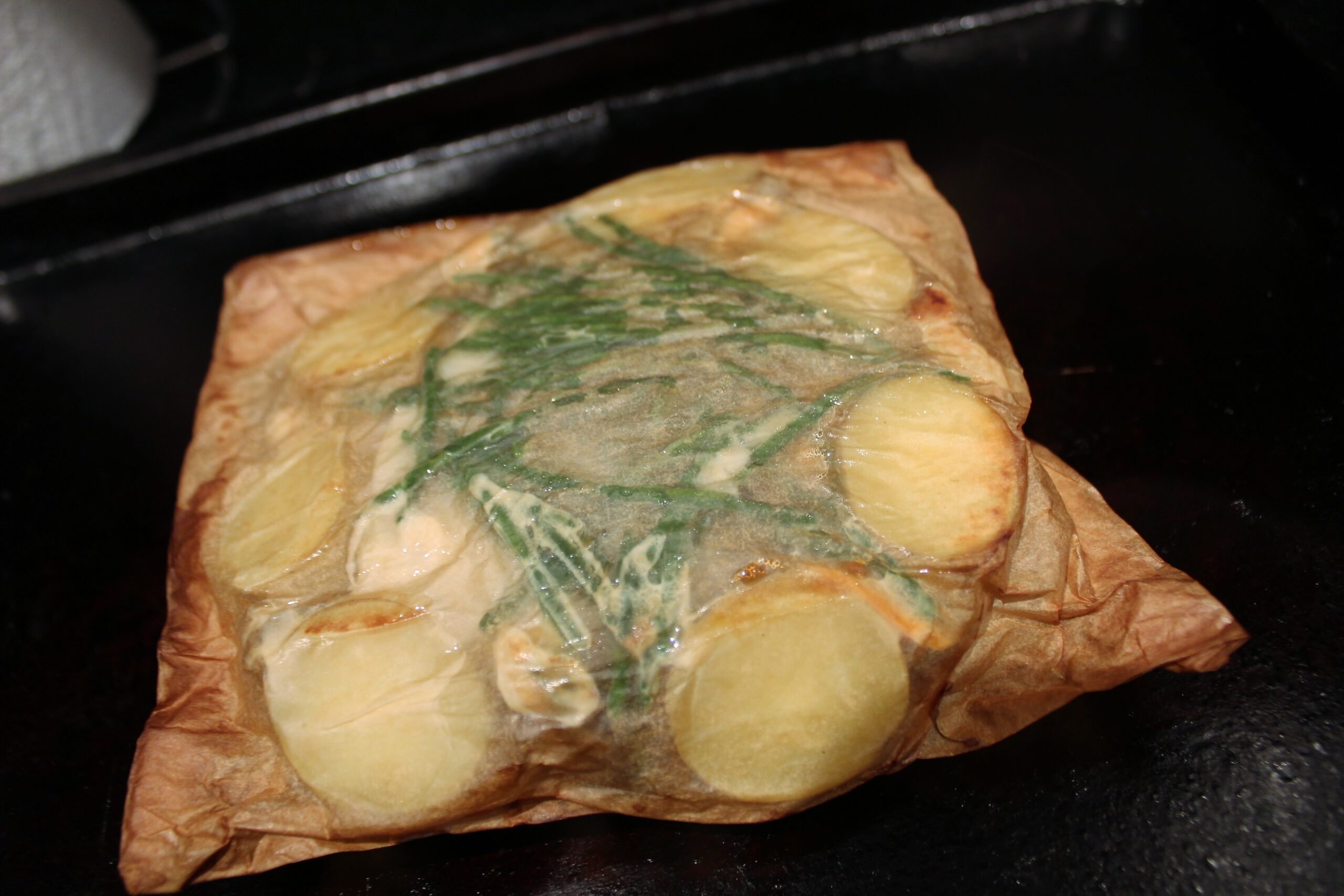 The cod flaked away, the mussels and prawns were lovely and plump and with the salty samphire and rich sauce we both very much enjoyed this dish. And again we mopped up the scrumptious sauce with thickly sliced fresh bread lathered with salted butter!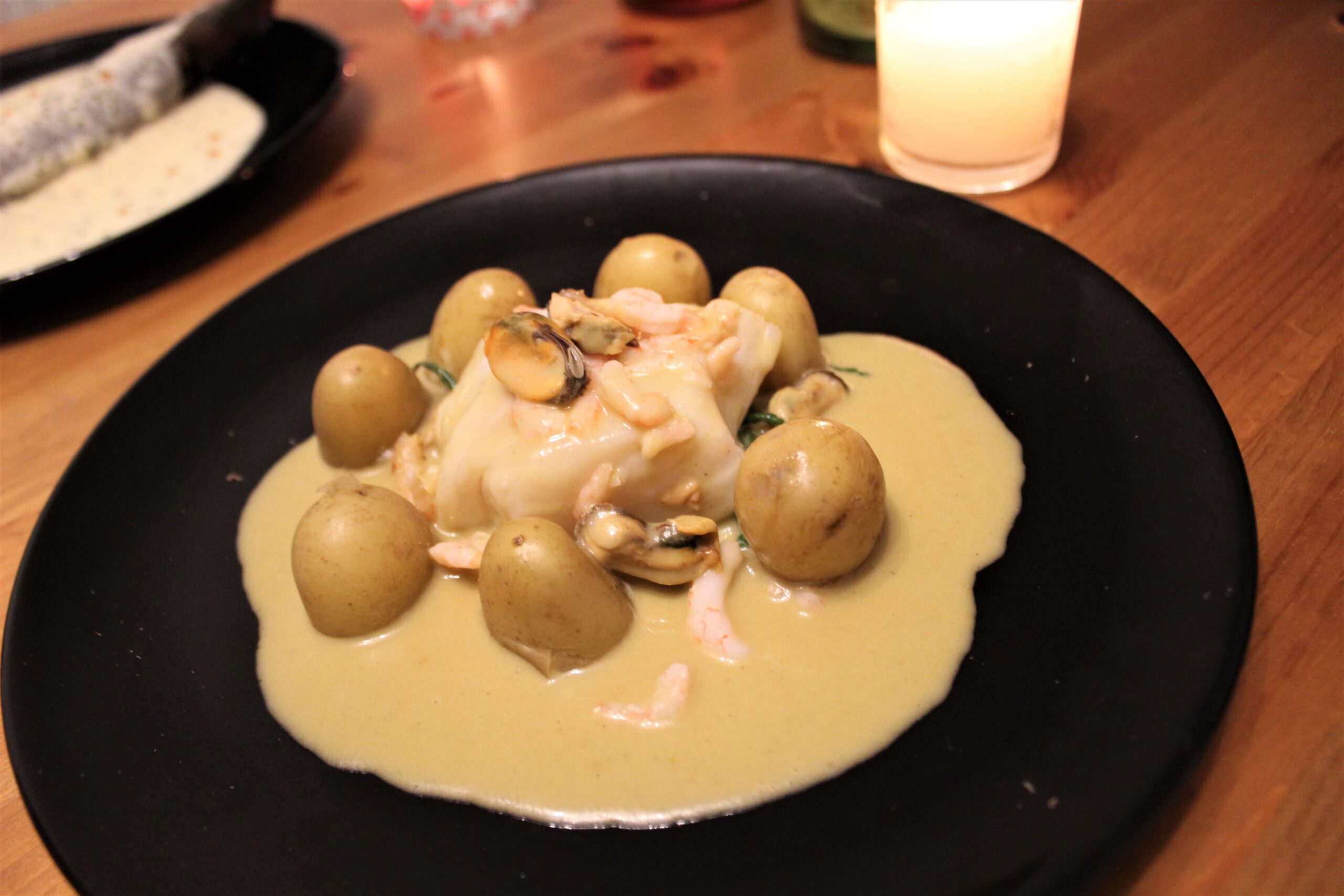 If you order an Aquavit box I would recommend serving it up sharing style like we did. It was a lovely relaxed way of enjoying this high quality, restaurant food. Taking our time whilst enjoying it with a lovely crisp white wine, this box from Aquavit London turned a lockdown Friday night into a very enjoyable one!