A luxury hotel, a Michelin star restaurant, foodie surprises and a make-yourself-at-home vibe. These are all the ingredients that made a unique and fabulous foodie experience at Hampton Manor.
Hampton Manor have created a truly unique package. Their two-night 'Foodie Staycation' breaks are unique, luxurious and make you feel like you are truly experiencing something special.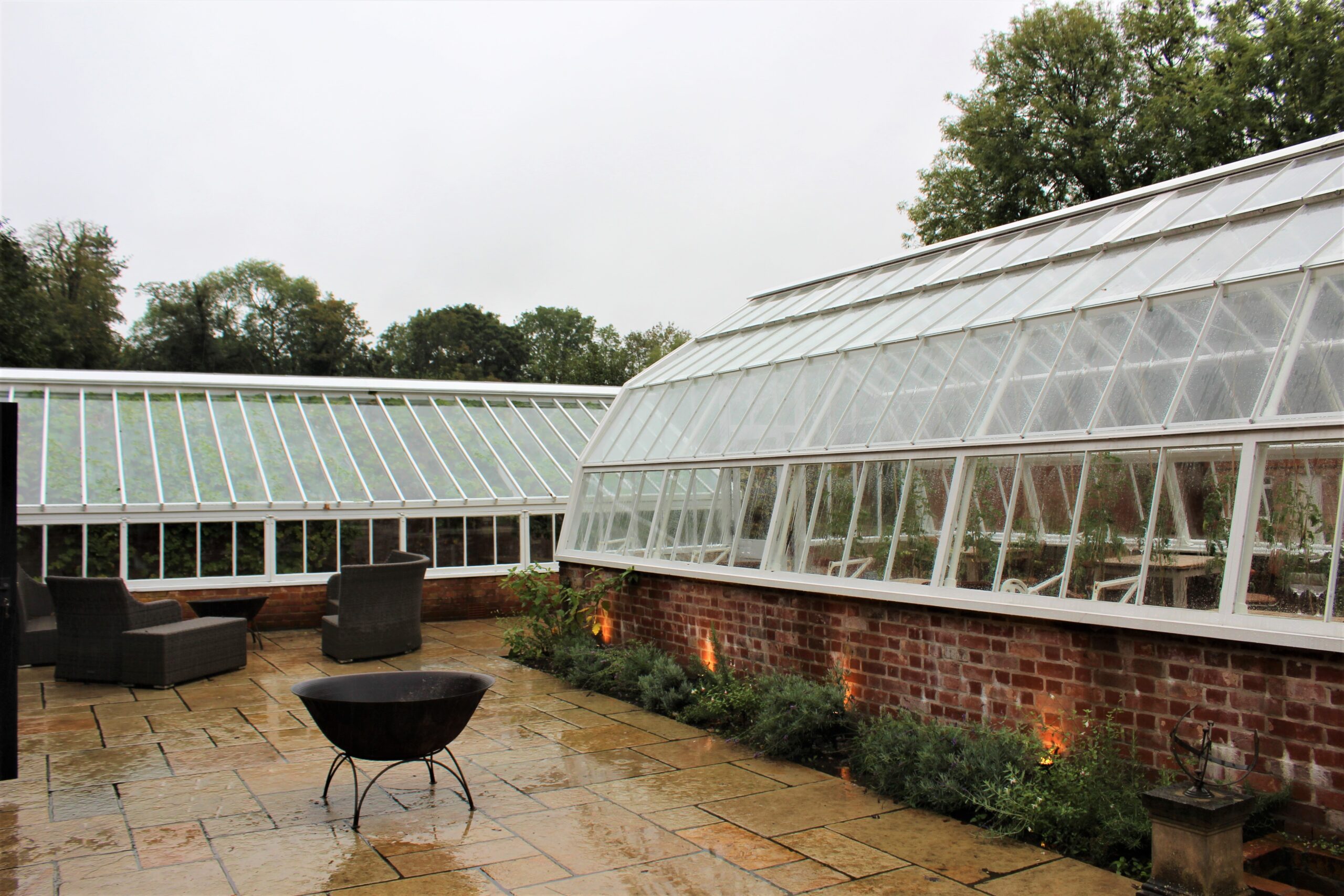 During our two night stay we never once left the grounds of Hampton Manor. They have truly thought of everything you could want and after two nights you will never want to leave!
We started off our stay by indulging in a cream tea in the beautiful summer house with Nyetimber pop-up bar. This was no ordinary cream tea. Along with two warm freshly baked scones each, one plain and one fruit with the obligatory homemade jam and clotted cream, we got the most delicious homemade warm sausage roll. The pastry was flaky and buttery and it was packed with well-seasoned filling.
The fresh pear tart was yummy and along with the rich chocolate and almond cake, these were the perfect sweet accompaniments. Of course, it would have been rude not to enjoy it with a crisp glass of the award-winning English sparkling wine.
With our tummies very happy it was time to check into our suite – Room number 1 – which certainly had the wow factor and made the perfect home for our stay.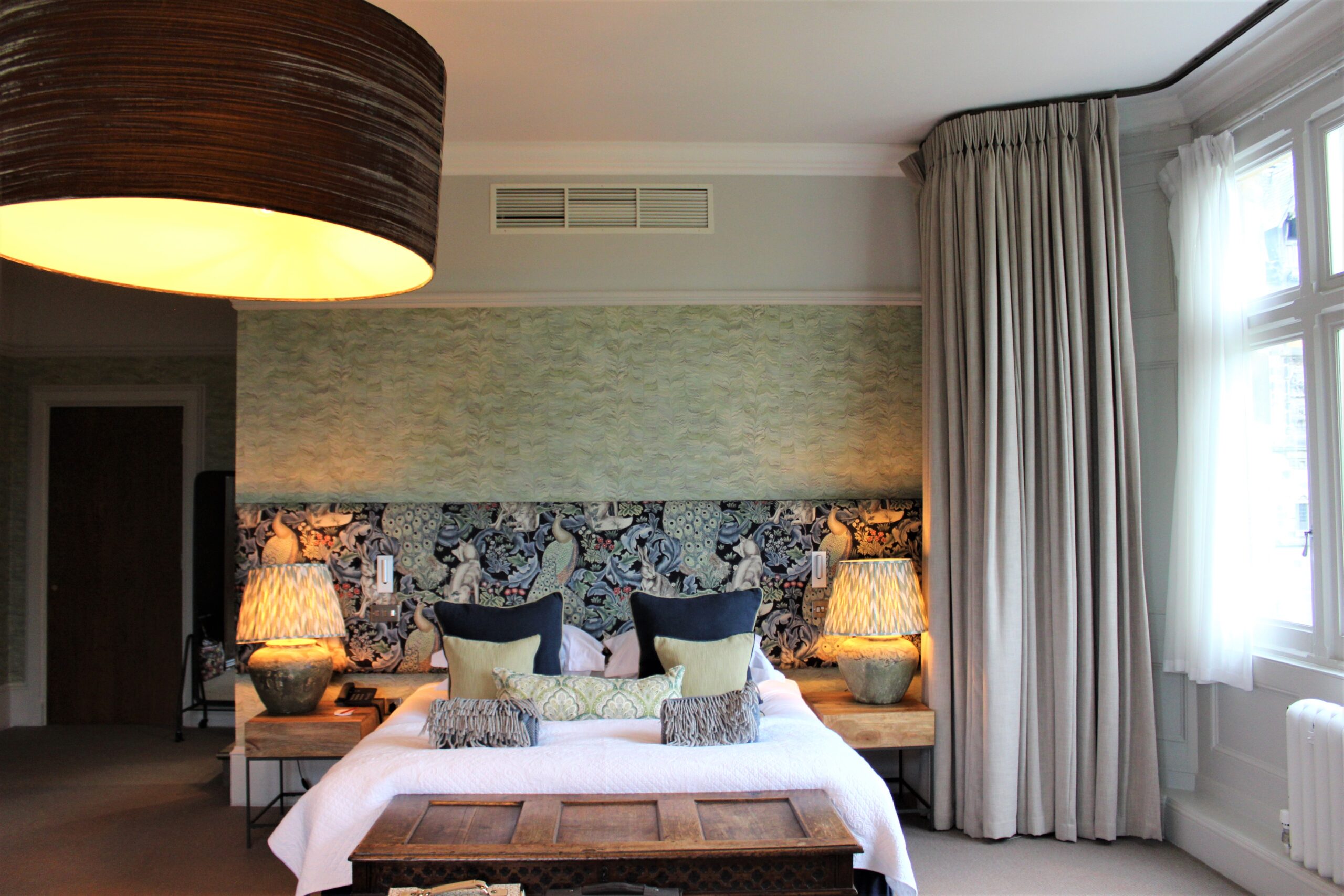 The room was large and very spacious, the huge bed adorned with beautiful throws and pillows was the centerpiece of the room.
There was a lovely seating area with sofa and comfy chair, a huge TV, Bluetooth radio, dressing table, fridge with fresh milk, fresh coffee beans with grinder and delicious homemade cookies. The room had everything we could need and everything that made us want to stay and make ourselves at home!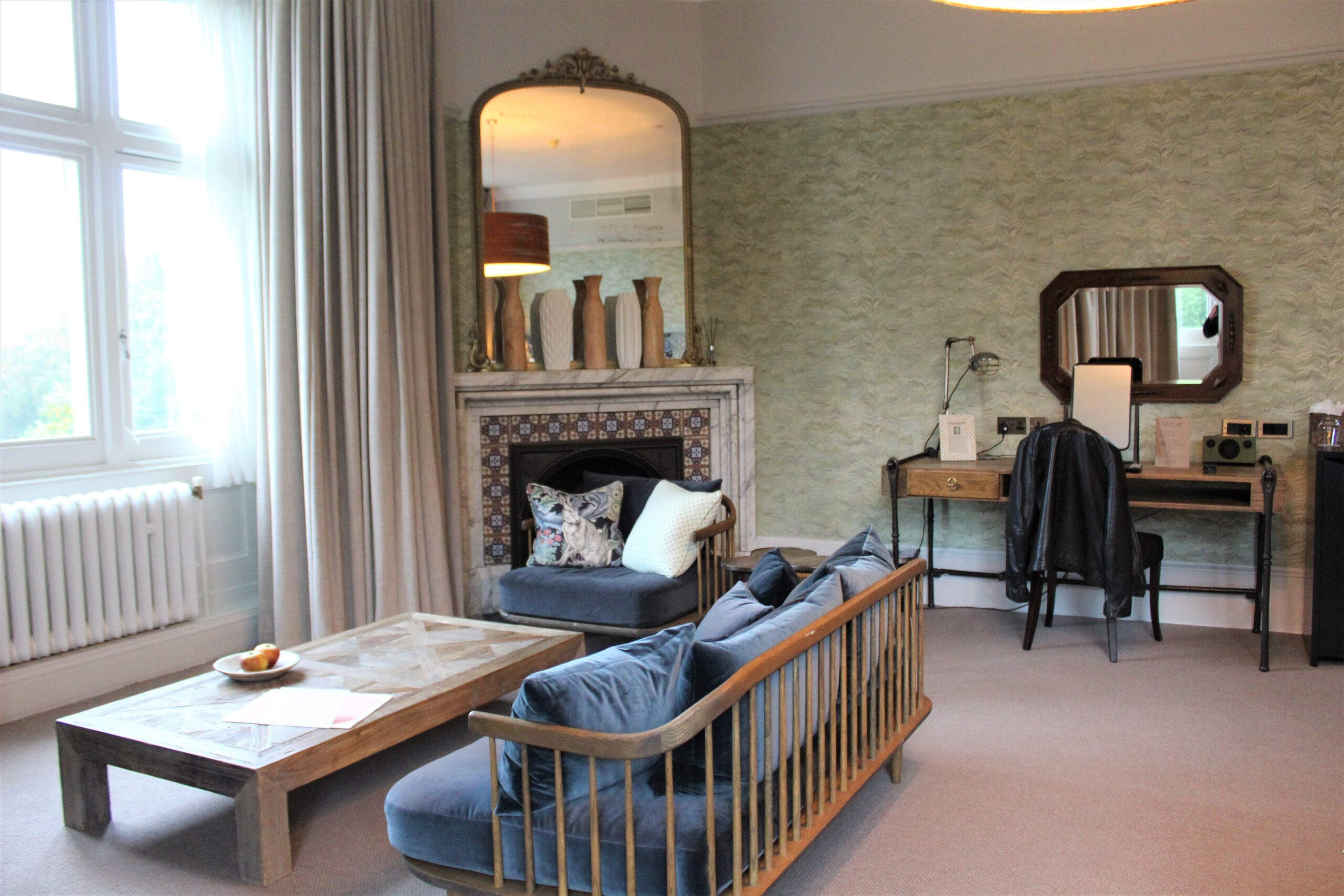 The large bathroom with marble bath and standalone shower came with full-size toiletries by luxury British brand 100 Acres. I love full-size toiletries, with the hair I have those small ones you usually get are not enough!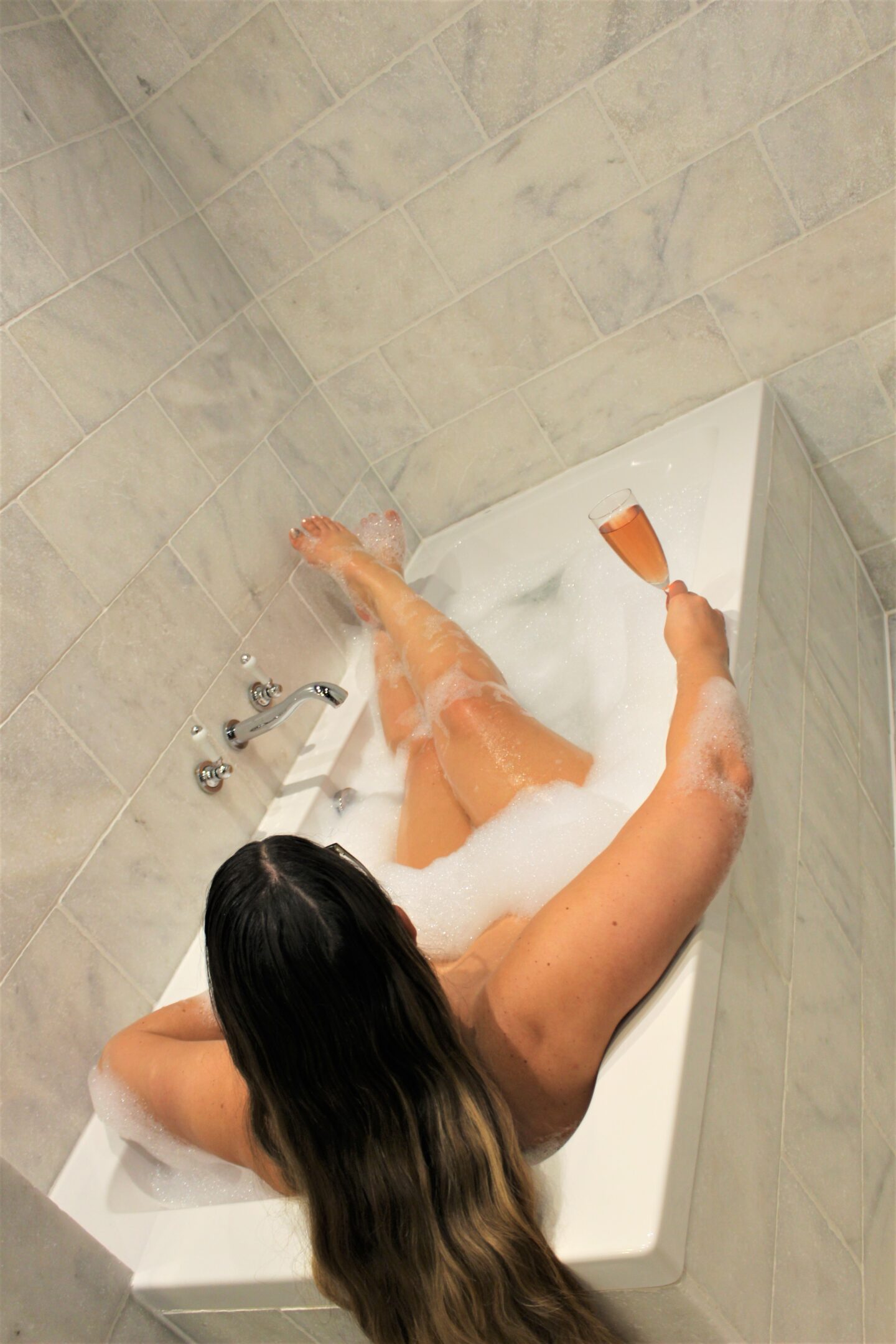 Pre-dinner cocktails can be ordered from the cocktail menu or do as I do and have a chat with the talented Loci who will find out your likes and dislikes and shake you up a bespoke cocktail! Mine contained gin, fresh lemon juice and Nyetimber.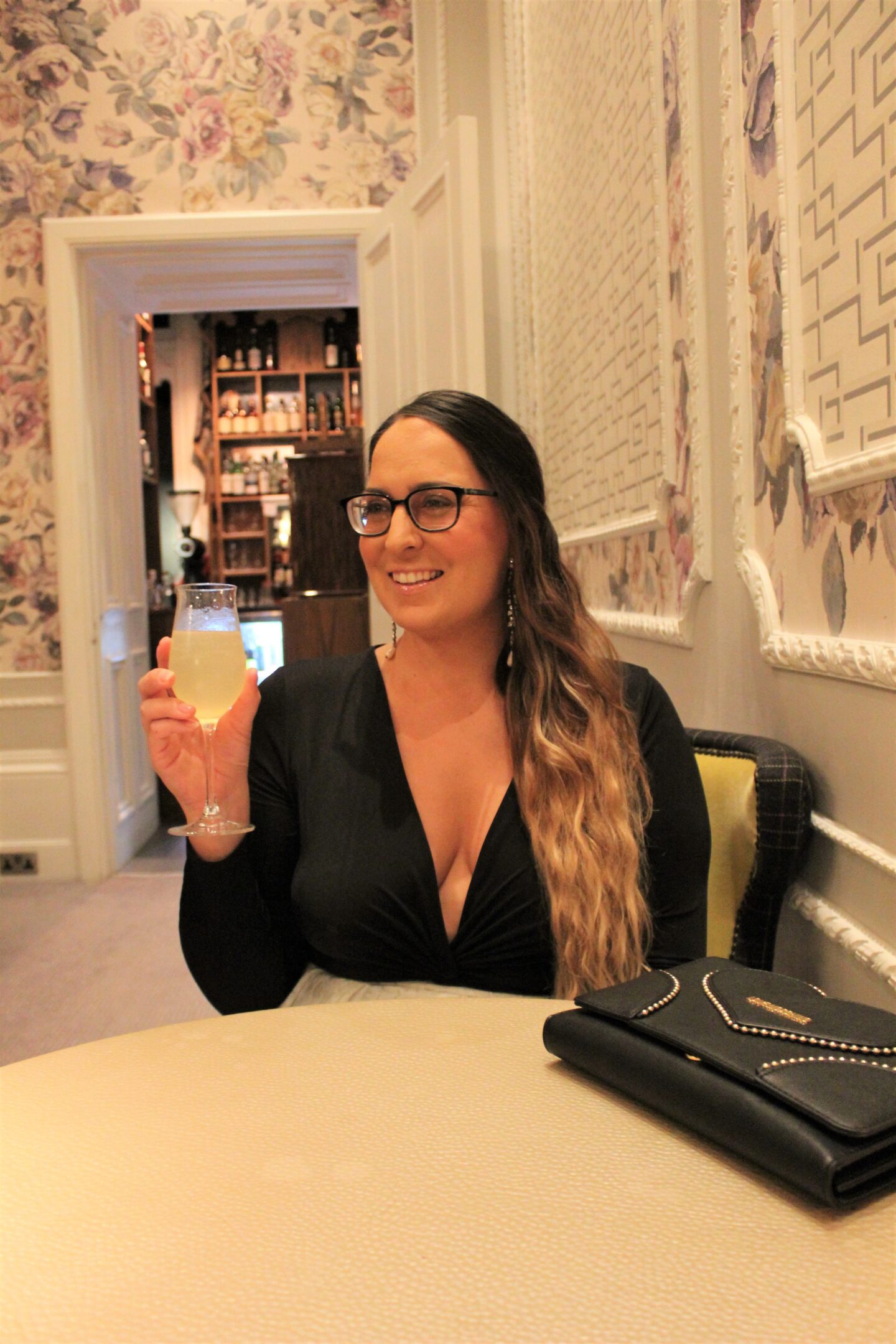 Dinner on the first night is in Smoke. With the beautiful restaurant lit up by candlelight and the smell of the wood-burning ovens, we knew we were in for a treat. The set three-course menu was sublime, the 'smokiness' never too overpowering and the ingredients, mostly picked from the hotel gardens, were fresh and seasonal.
Our first course was carrot and goats curd. There was a range of textures and I especially liked sharpness of the pickled carrots with the creamy goats curd.
Our main was a sharing board of beautiful smoked lamb which was so tender we didn't even need the knife to cut it. It was a superb piece of meat cooked to perfection! The sides were incredible, smoked potatoes and hispi cabbage. I think we nearly fought over finishing everything that came on this board of deliciousness!
Dessert was apple pie, but I mentioned I don't like apples and I got a gooey, rich, chocolatey brownie!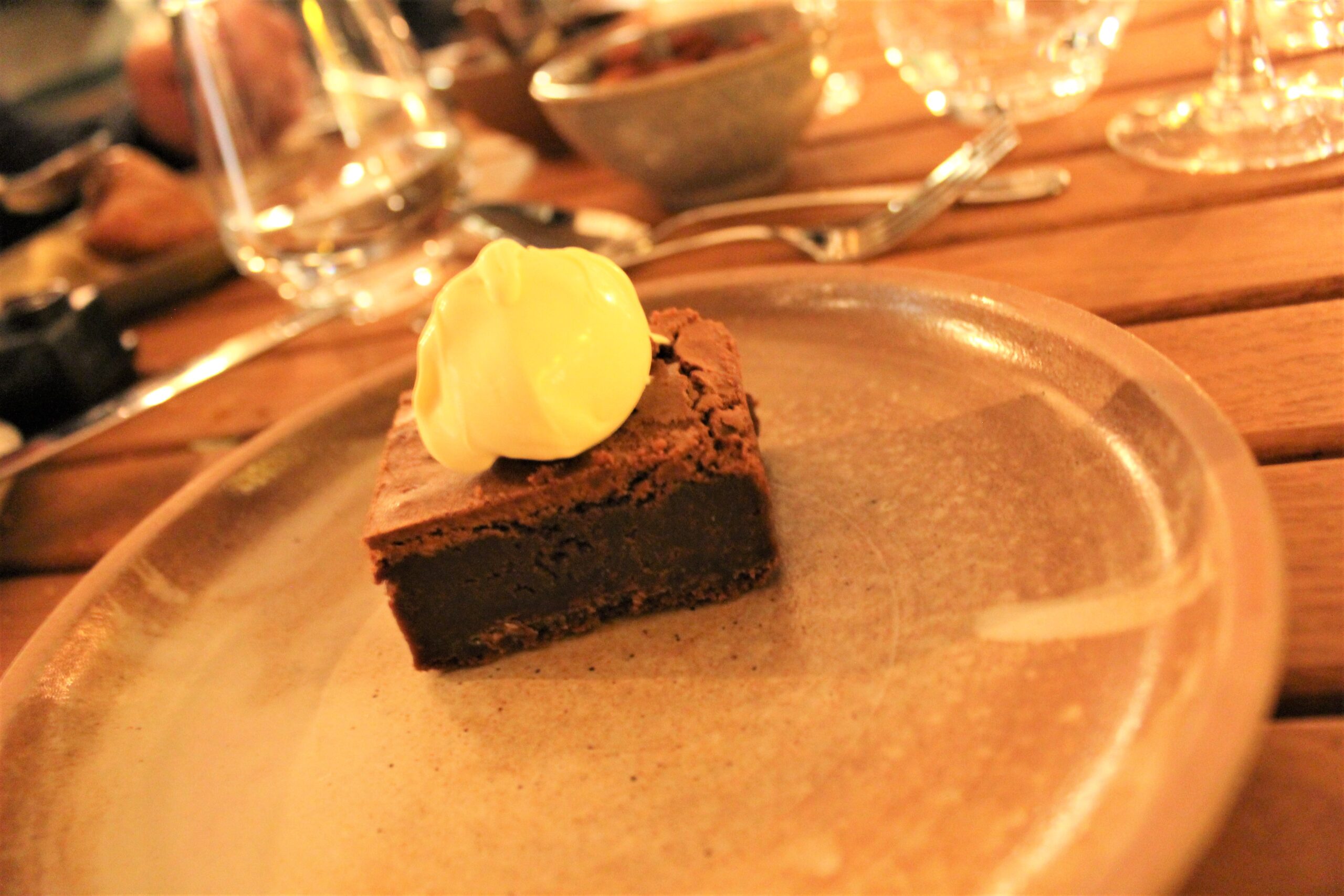 What is the best way to end a meal? Well now no meal will be the same if I can't end it with s'mores where I get to toast the giant marshmallows myself over open flames!
During the day you can enjoy a walk around the gardens, a drink in the summerhouse, play a board game or listen to some vinyl in the lounge, help yourself to complementary tea and coffee in the bar, have a drink from the honesty bar or put your name down for one of the workshops.
We enjoyed an afternoon wine tasting, located in the greenhouse which Hampton Manor have creatively turned into a dining space. The tables are nestled amongst the tomato vines and with the heaters on you feel warm and cosy as soon as you step inside.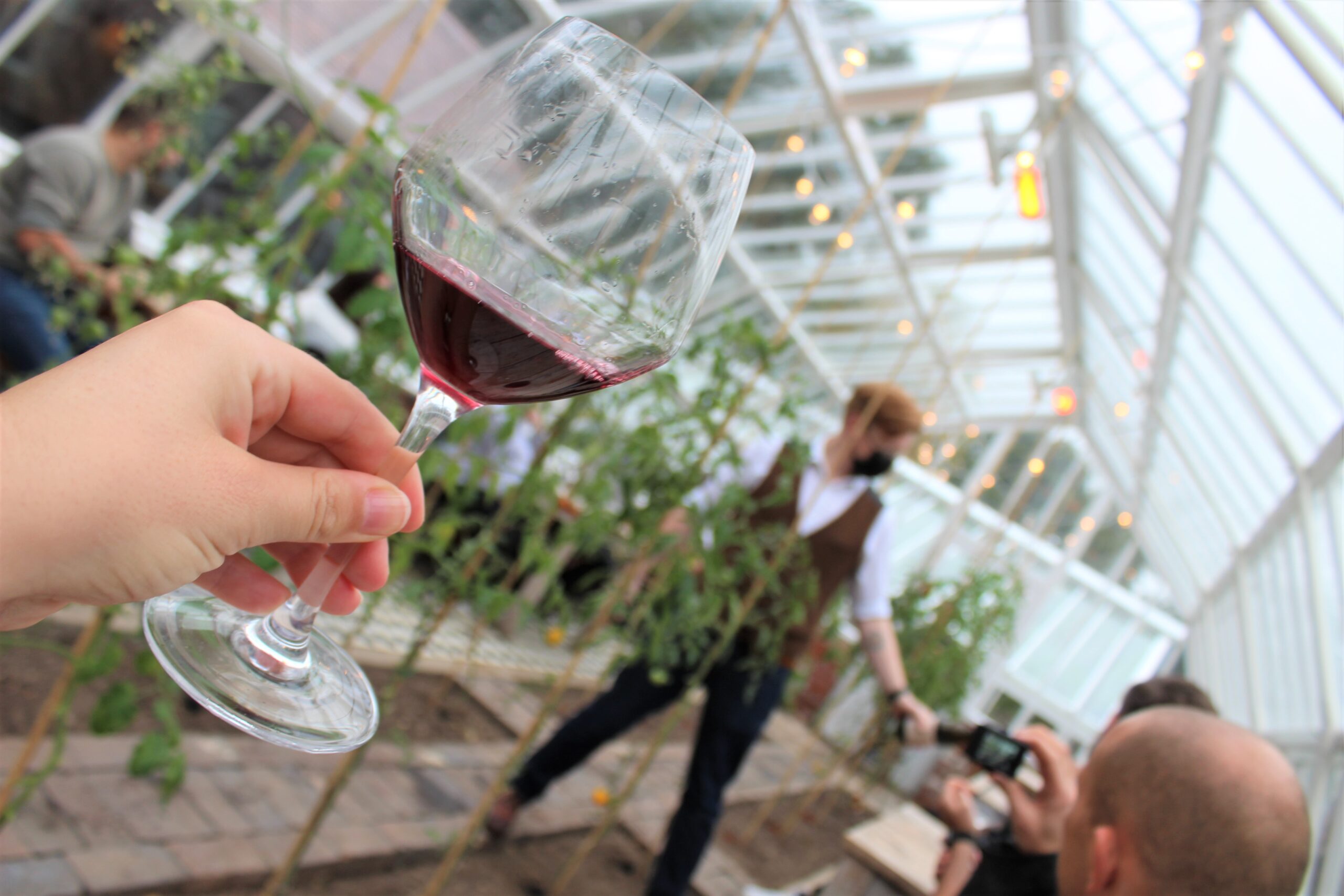 However you choose to spend your day, dinner on the second night is in the hotel's famous Michelin star Peels restaurant. The five-course tasting menu offers optional additional courses and also has a vegetarian tasting menu.
As with dinner on our first night, we chose to accompany our meal with wine pairings. There is an extensive wine list, however, the guys at Hampton Manor certainly know a thing or two about wine and there wasn't one paired with our food that we didn't enjoy. They even opened up our eyes to orange wine.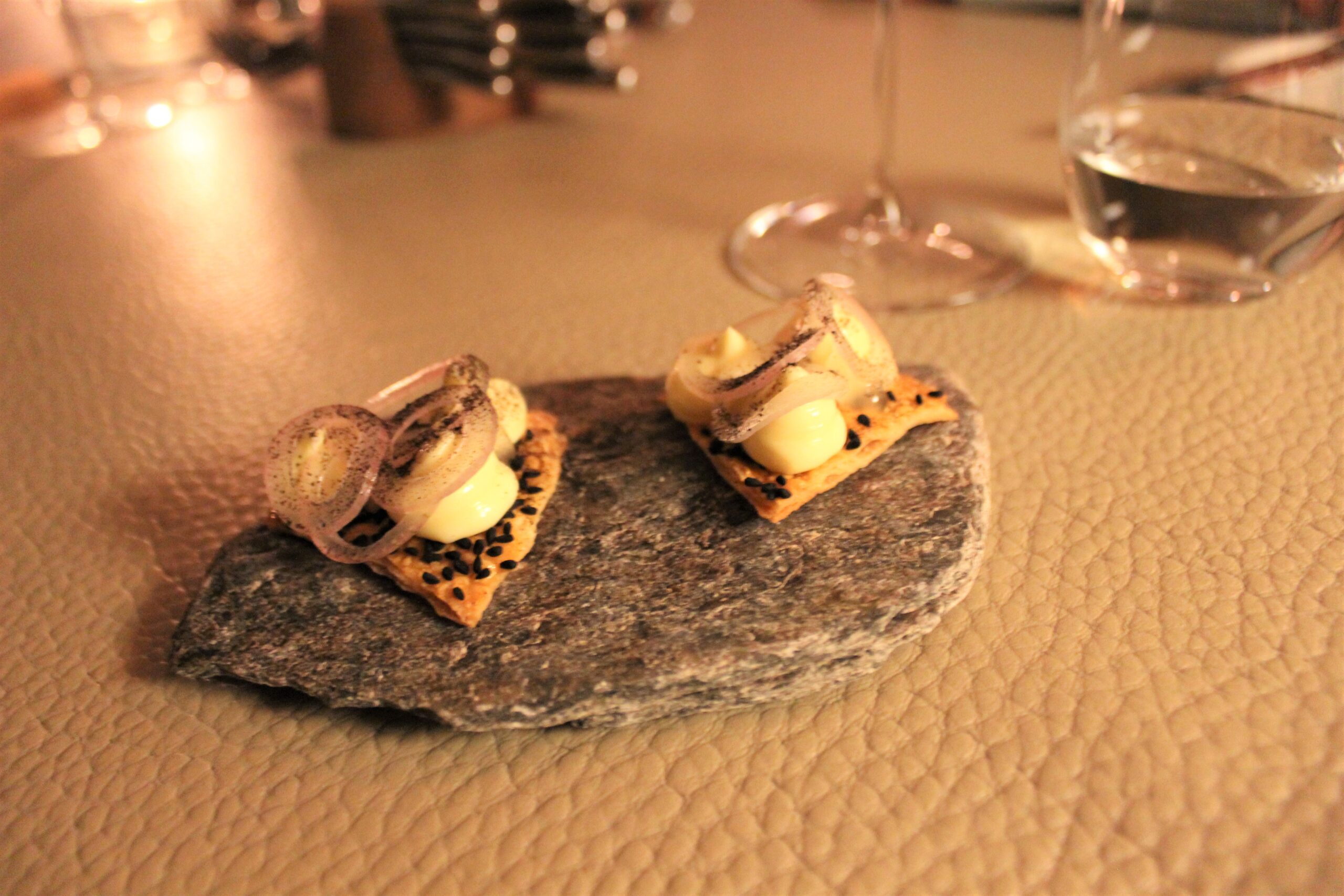 Now back to the main event. Our first course was 'Beetroot, driftwood goats cheese, pear, sorrel'. The classic combination of goats cheese and beetroot never fails and it was a lovely fresh start to the meal.
Our second course was 'Potato, XO butter, garden herbs'. Oh my word, it amazes me how a humble potato can be turned into something so incredibly tasty. It was so soft and buttery with an amazing punch of seafood from the XO. Top tip – definitely save some of the delicious home made bread to mop up the rest of the XO sauce as, trust me, this sauce does not deserve to go to waste!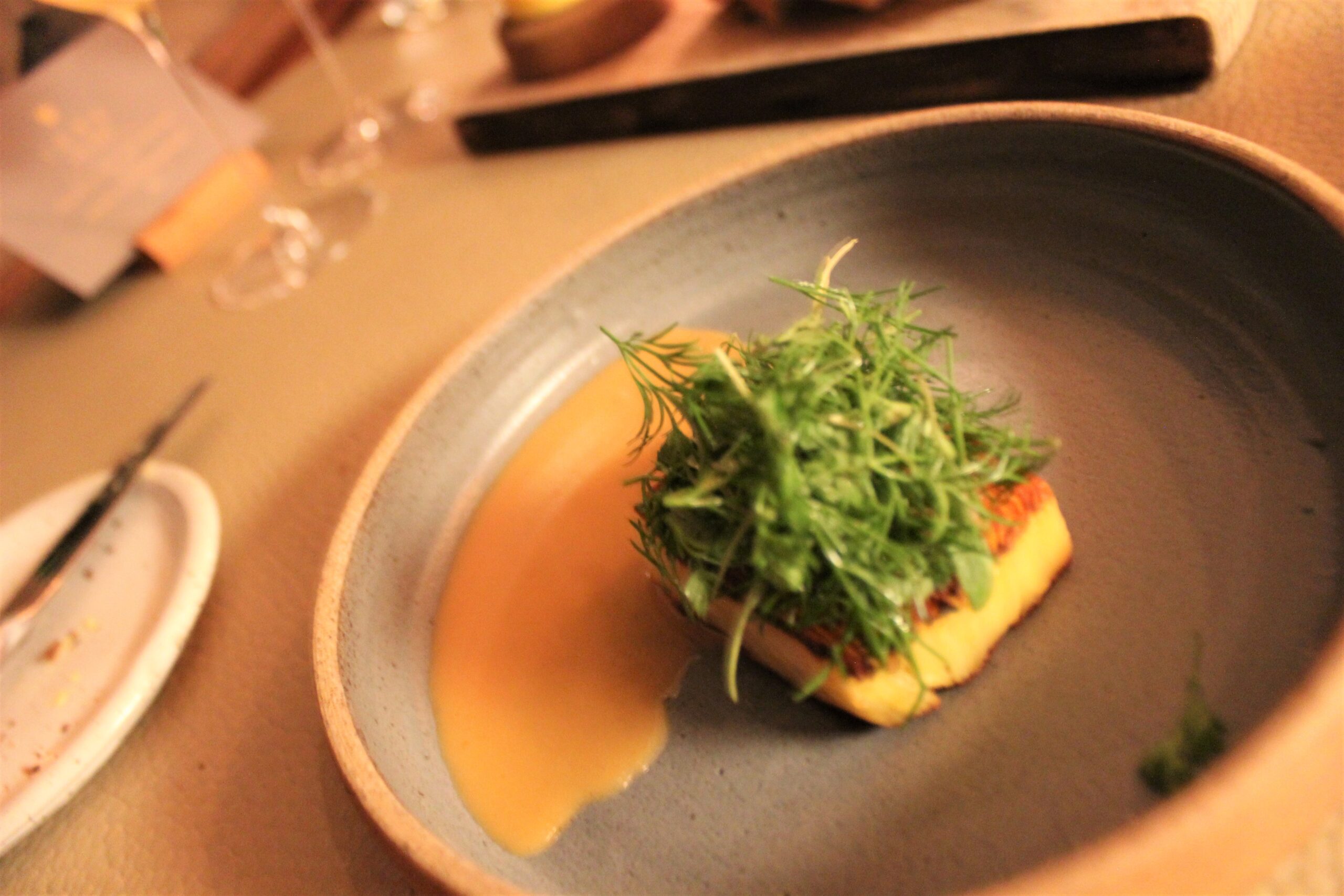 The third course was 'Wagyu, onion, nasturtiums, rice'. The wagyu tartare was tender and so full of flavour, and the crispy rice added a lovely crunch to the dish.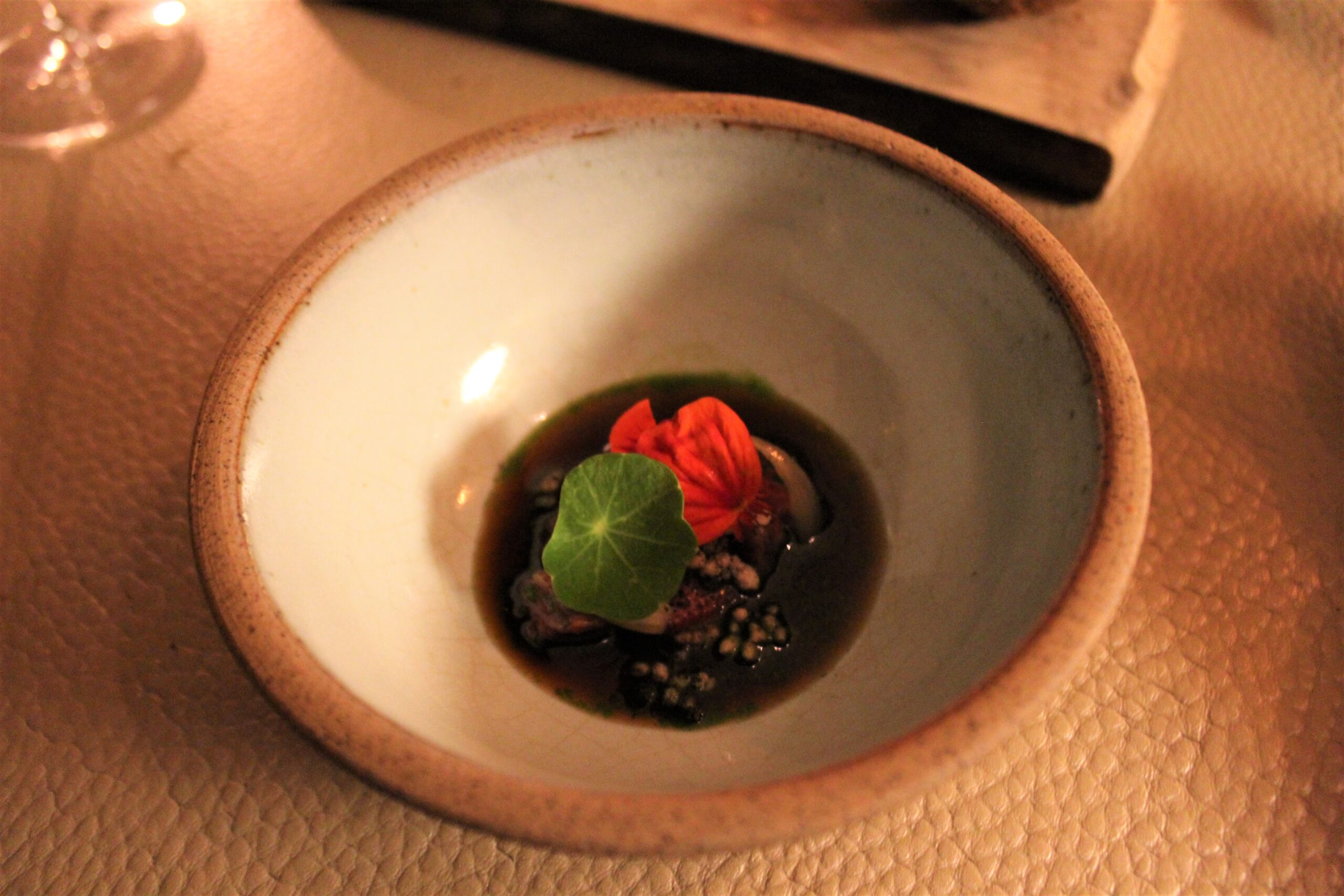 For the 'main' course you have the choice of the following two dishes . . . 'Wild duck, Sausage, brown sauce, mushroom, tarragon' or 'Monkfish, fennel, salsify, chicken'. I chose the duck and Mr B opted for the Monkfish. Both dishes were superb. My duck was divine and all the accompaniments complimented the duck. The homemade sausage in particular was really flavourful.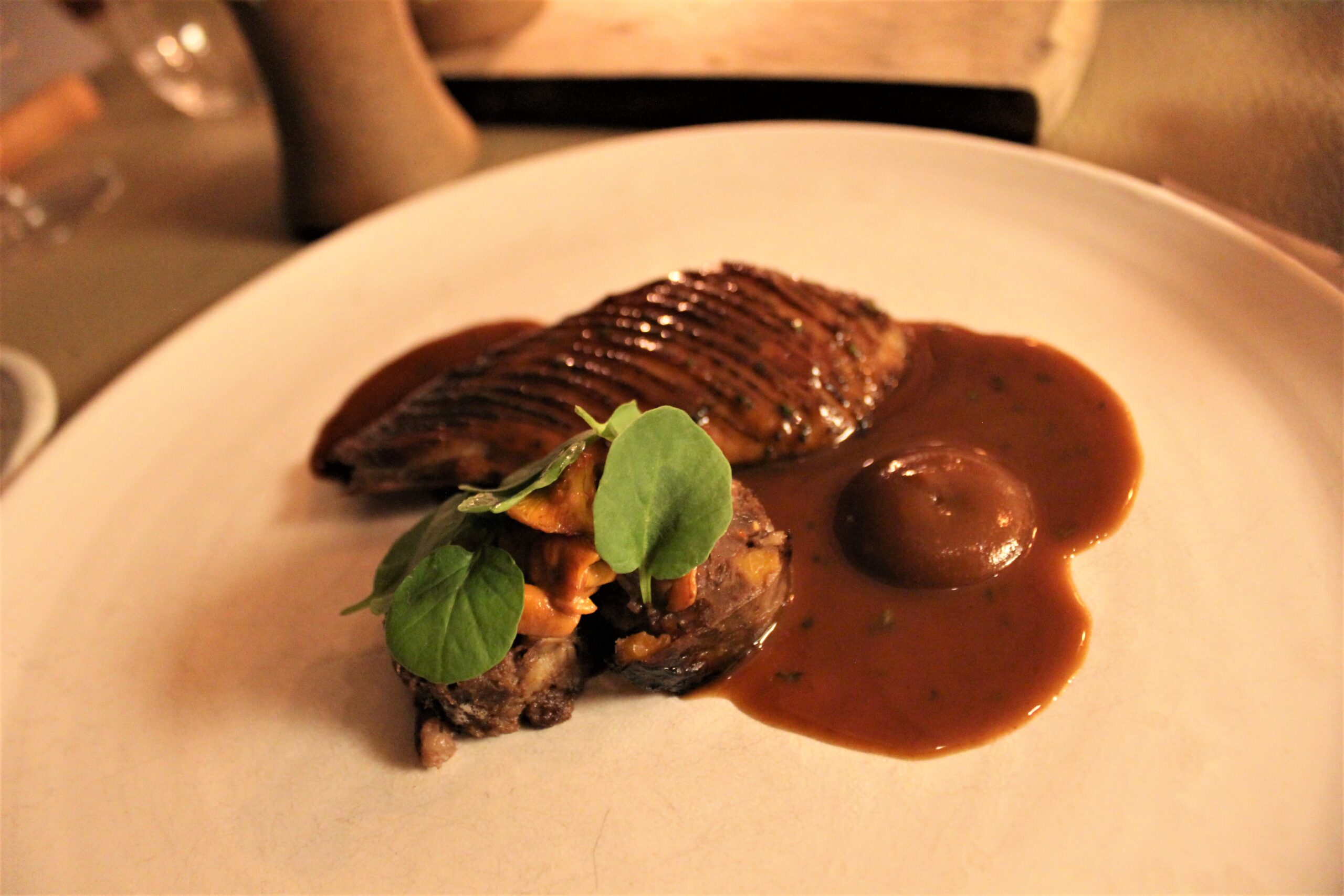 We had to order the additional cheese course, which was 'Cheese on toast, Colston Bassett, fruit and walnut'. Colston Bassett is a Nottinghamshire cheese which is why we had to order it (any excuse right!). The tangy creamy blue cheese was piled onto the homemade fruit bread – the perfect sweet and savory combination.
For Mr B dessert was 'Raspberries and cream, basil'. Not being a fruit lover I opted for the 'Chocolate, sherry, vanilla'. Both desserts were great courses to end on. The bitter dark chocolate, sweet vanilla, crunchy crumb and sweet sherry ticked all my boxes!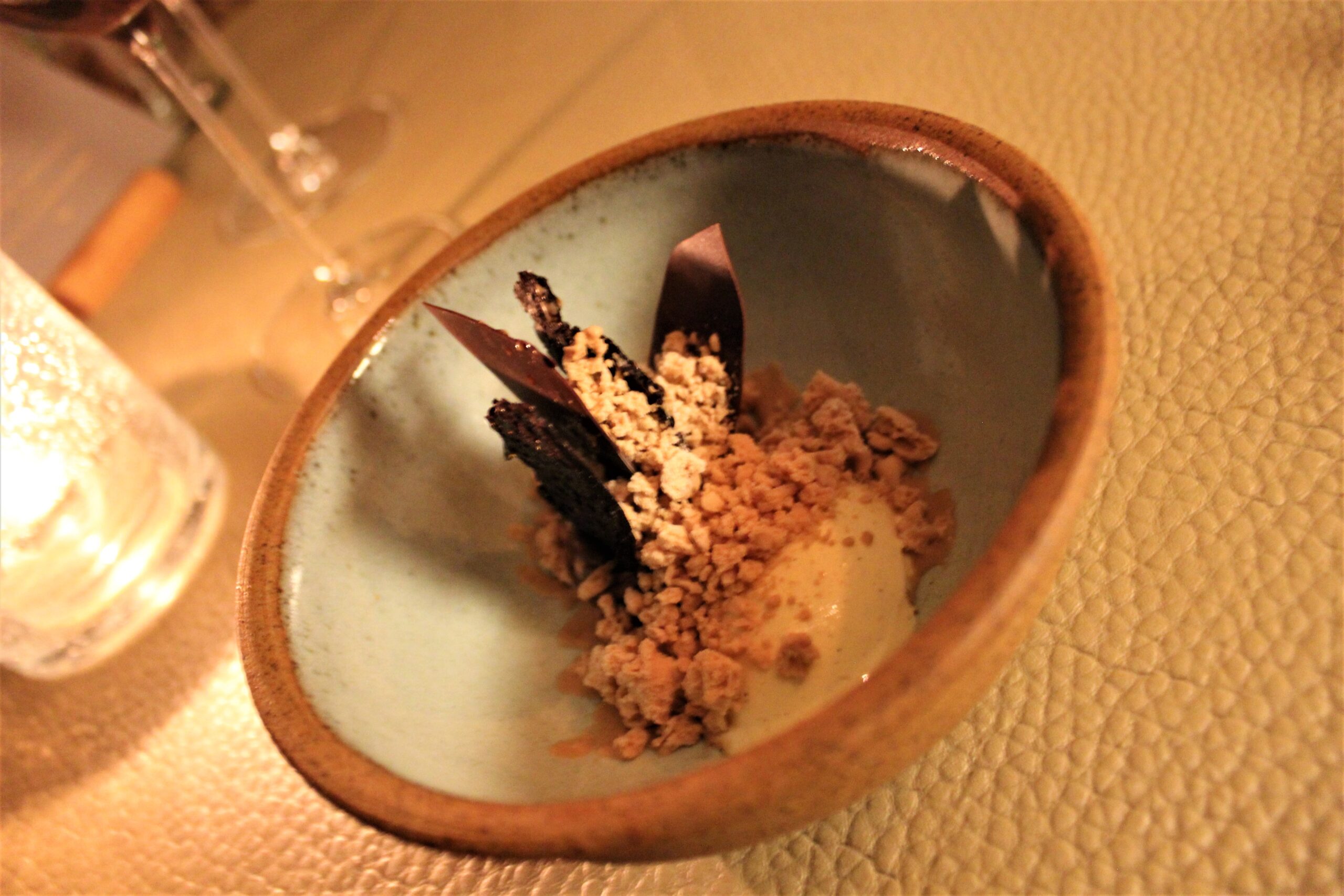 After dinner we enjoyed perfectly made espresso martinis in the bar and with the roaring fire, background music and homemade chocolates it was the perfect end to a perfect dining experience.
The foodie joy continues in the mornings with breakfast which is taken in the summerhouse. The continental selection is a delight in itself – mouthwatering charcuterie, fresh pastries and creamy porridge.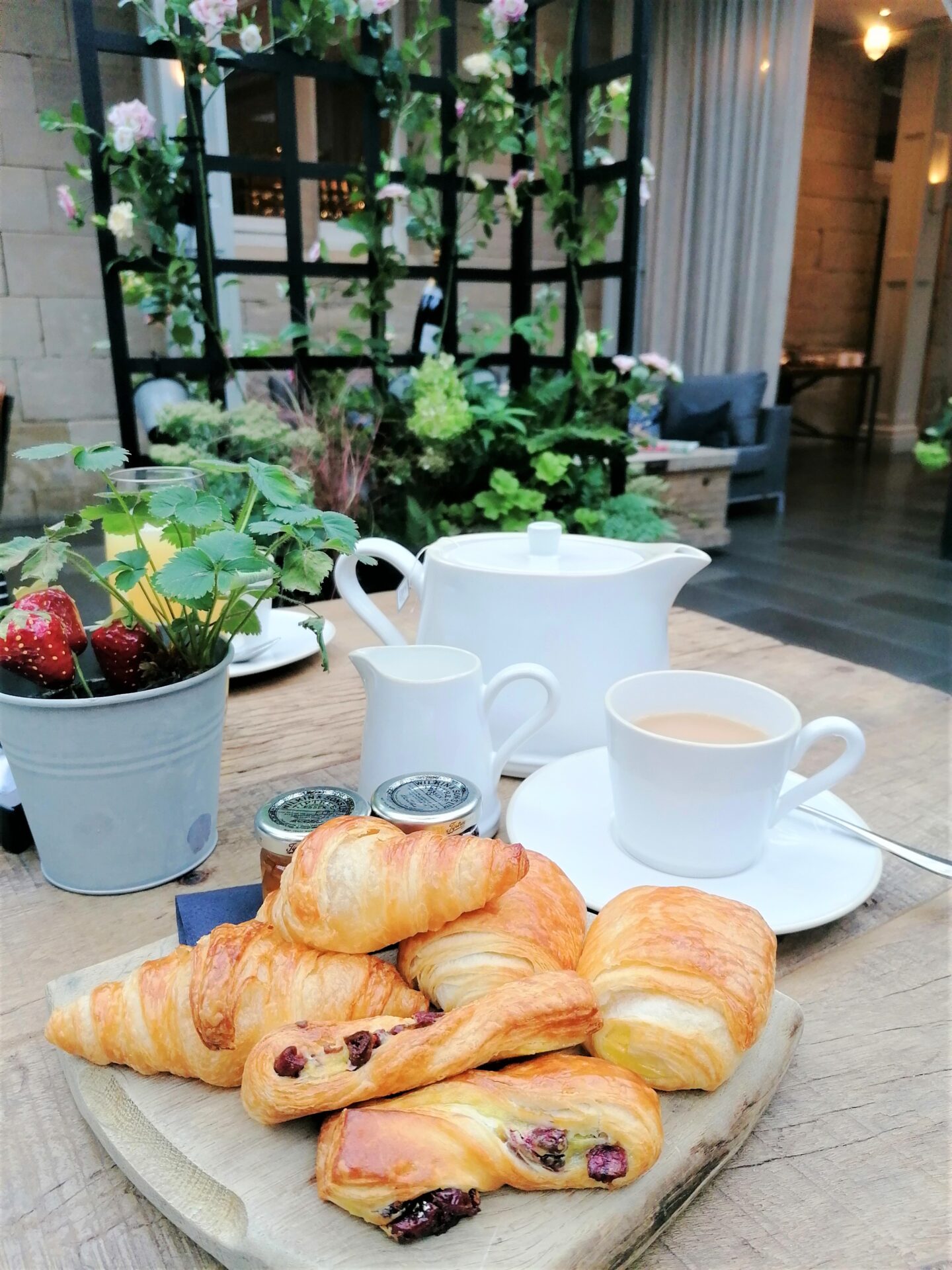 But make sure you save room for the hot options – a full English breakfast, eggs royale and a sausage sandwich with homemade brown sauce. One morning I asked if I could order off-menu and have smoked salmon and scrambled eggs. Of course this wasn't a problem and it was utterly delicious!
There are even more surprises in store for you during your unique staycation at Hampton Manor, but I don't want to spoil them all for you!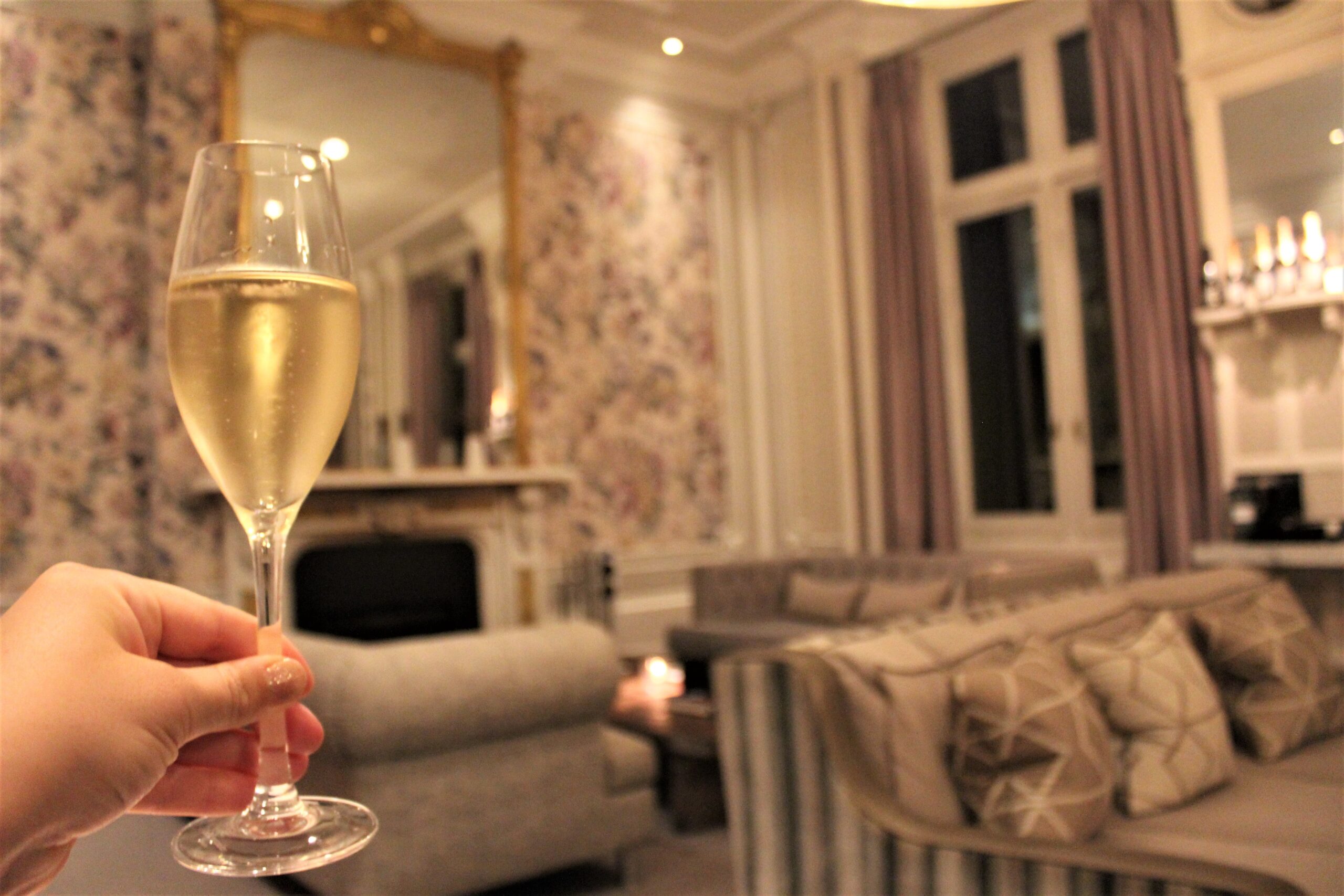 Hampton Manor have created an escape that transports you to foodie heaven and from the moment we arrived we knew we wouldn't want to leave! With the building of a cookery school currently underway, Hampton Manor are transforming themselves into a food destination, one which is taking the foodie world by storm.