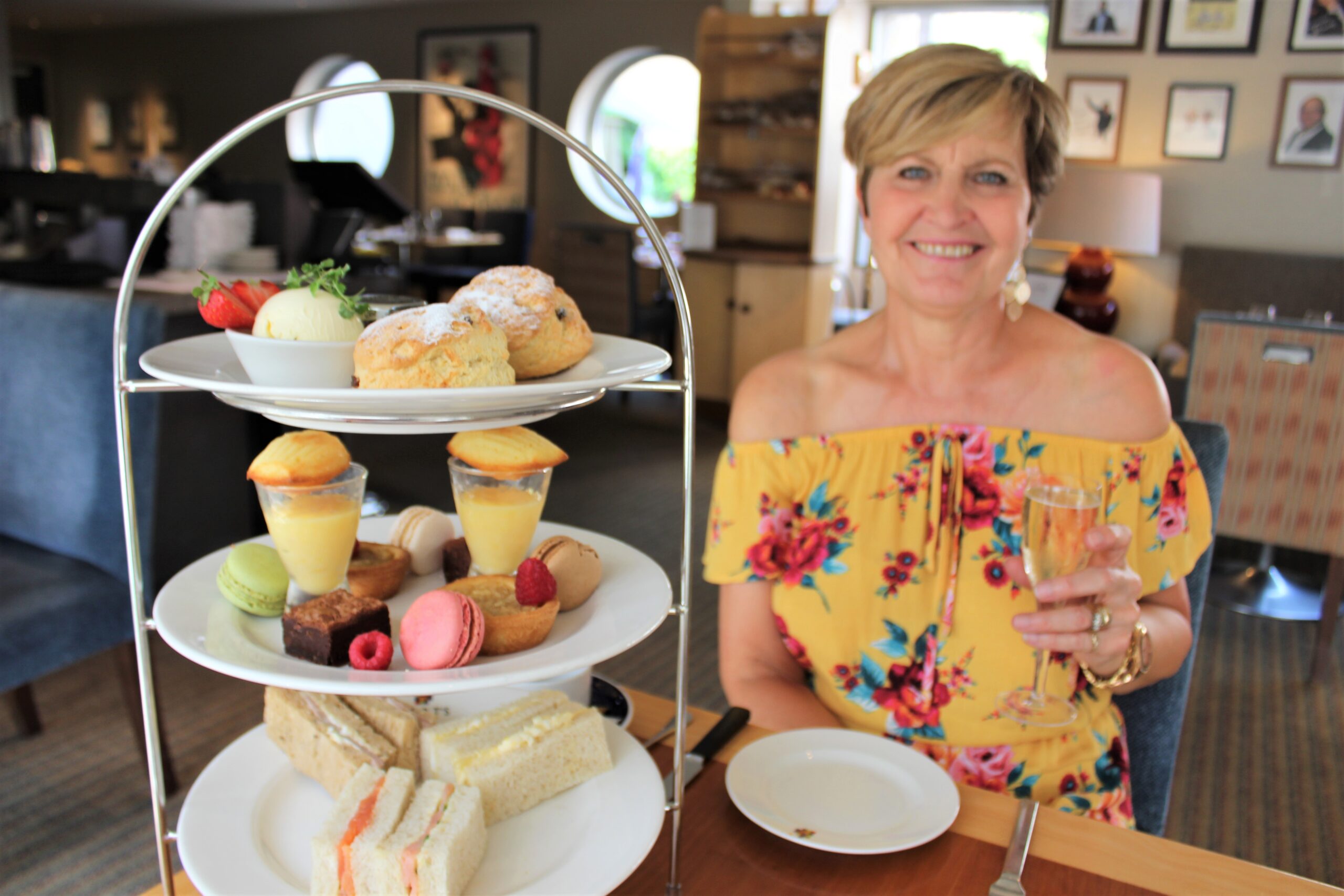 Afternoon tea is the perfect Mother's Day treat! Which is why I booked one in March for my mum and I, but of course due to Covid-19 we had to cancel.
So fast forward to August and I booked it again, but as this was going to be our first time out together since lockdown, I thought I would book somewhere extra special and I had the perfect place in mind – Hart's hotel in Nottingham.
Arriving on a very hot August day, we were welcomed in and taken to our table and brought an ice-cold jug of  water!
We started our afternoon tea the only way I know how, with a glass of champagne of course!
The sandwich selection was smoked salmon and cucumber, Windy Ridge free-range egg mayonnaise and slow-cooked rib of beef with horseradish. The bread for the afternoon tea is delivered fresh every day from the wonderful Hambleton bakery which is also owed by Tim Hart.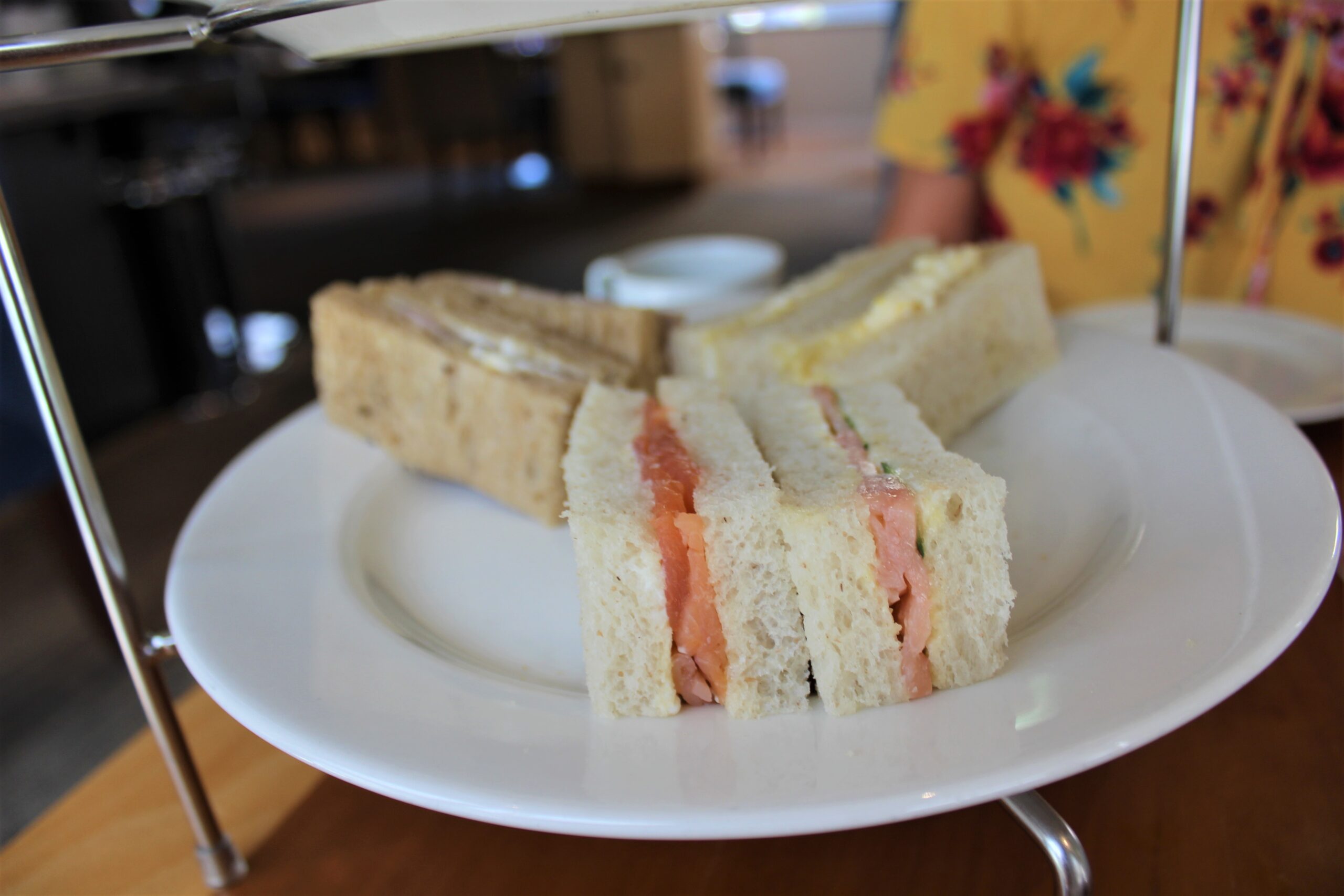 The fillings in all the sandwiches were very generous (I hate it when places skimp on the fillings!). All three were honestly delicious. The quality of the ingredients came through and the beef and horseradish was very well balanced. Horseradish can often be overpowering.
There is a generous tea menu, which are all Jing teas, but when it comes to tea I am sadly not that exotic. I love the traditional loose leaf English breakfast tea.
The best part of any afternoon tea for me and the one thing I always judge a place on is the scones! The scones at Hart's are always homemade on the day. Ours were served slightly warm and were utterly delicious. Of course, I smothered it in glorious clotted cream and added a thick layer of strawberry jam! My Mum and I couldn't stop commenting on how amazing they were!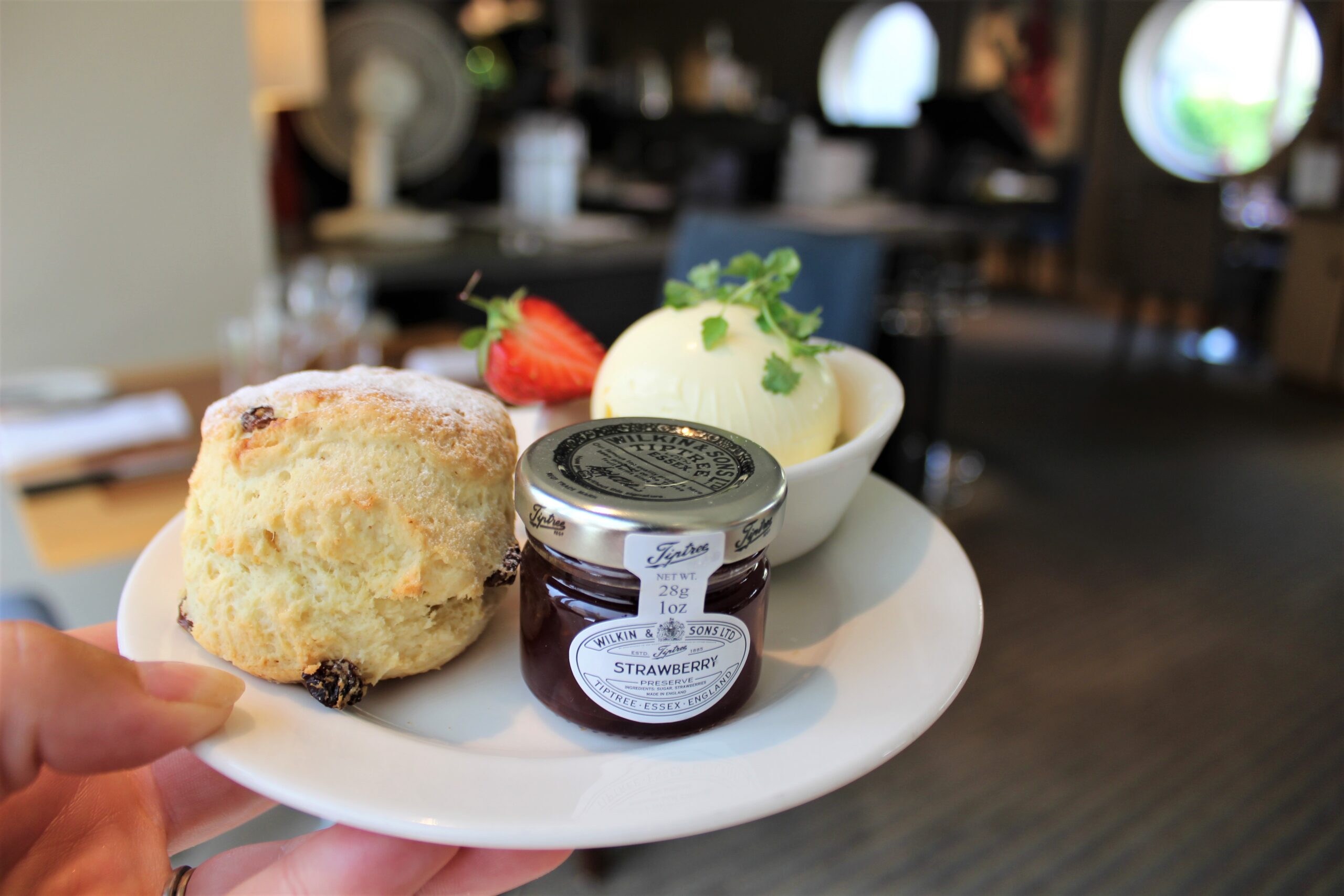 We had a wonderful selection of homemade sweet treats including four macarons – chocolate, vanilla, pistachio and raspberry. I do love a macaron and these were crisp on the outside, slightly chewy on the inside and just sweet enough. I could have eaten all four, but don't worry I did share – we had two each.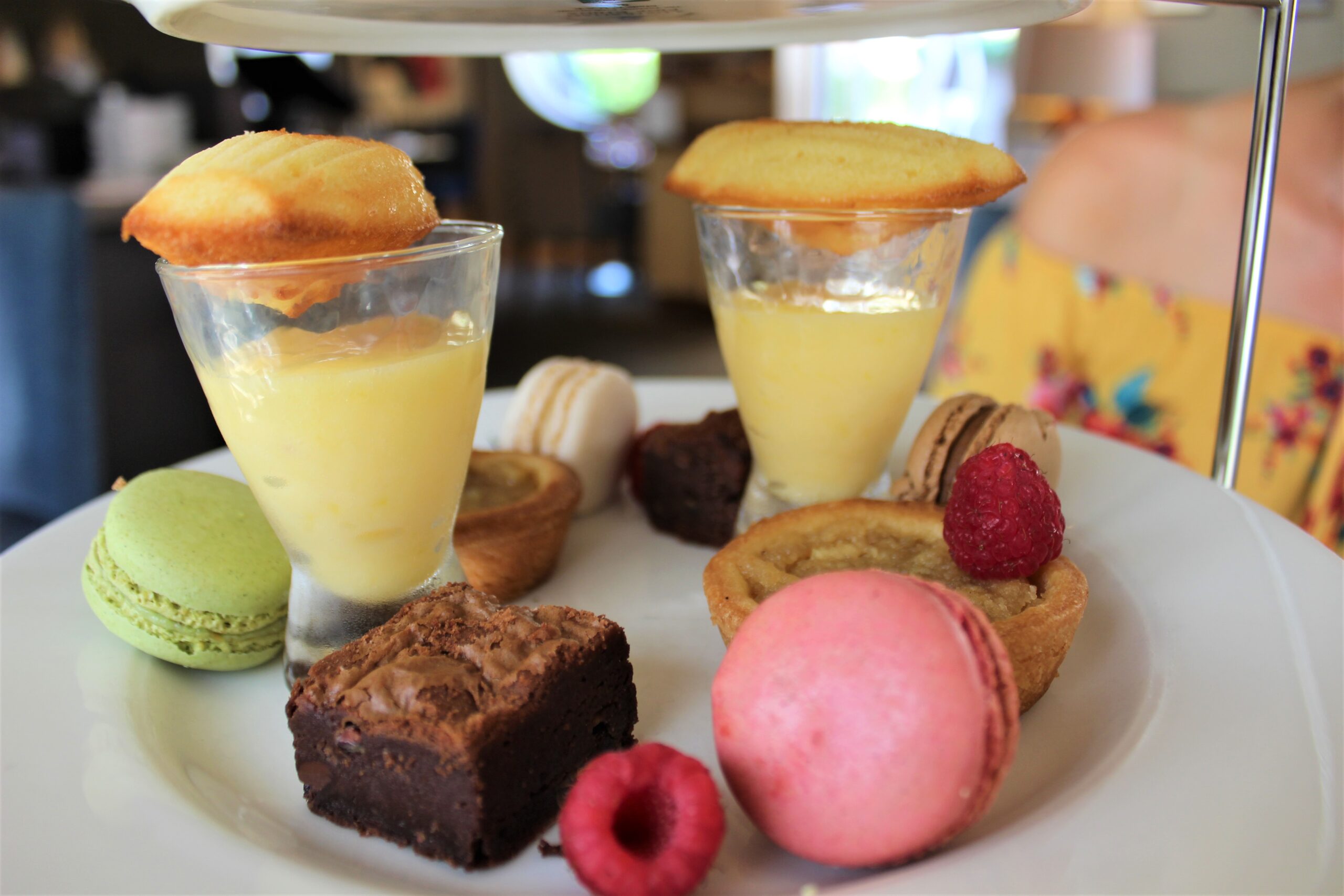 The chocolate brownie was very rich and decadent, everything you want a brownie to be. The treacle tart was to die for! Buttery pastry, a sweet filling with a slight hint of ginger . . . oh it was so good!
It was my choice to save the madeleine and homemade lemon curd until last as I had this for dessert when I visited Hart's for dinner once and it was incredible! I adore anything citrus – I always have a jar of lemon curd in my cupboard at home! I am pleased to say it was just as good as I remember. The lemon curd was balanced perfectly, both tart and sweet, and the madeleines were light and perfect for dunking in the curd!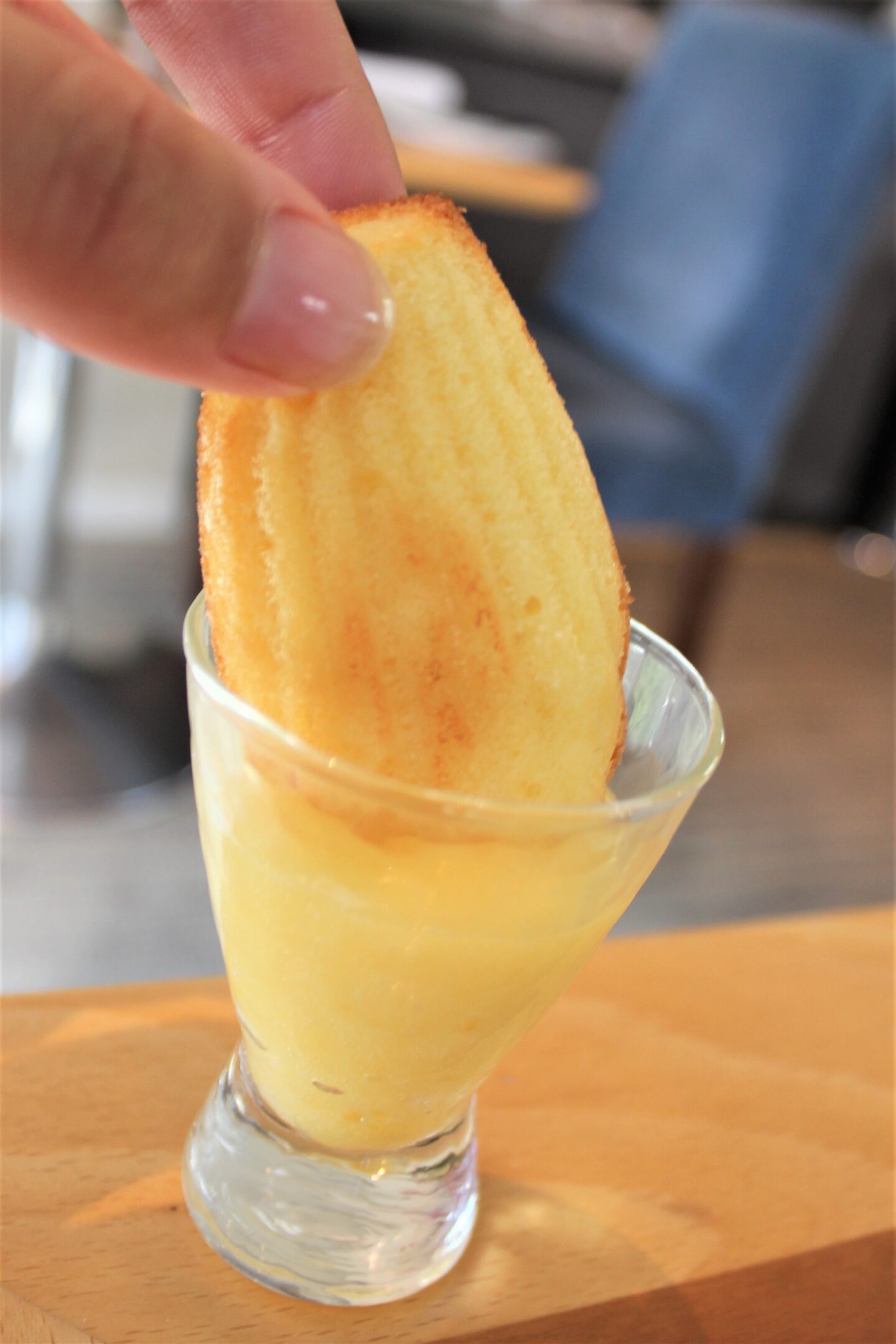 We had a wonderful time. The staff at Hart's are always so welcoming and friendly, making sure we were happy and had everything we wanted.
Another wonderful experience at this beautiful local gem, perfect for a celebration (even if it was over five months late, sorry Mum!).