Is it possible to do Universal Studios and Islands of Adventure in 48 hours without missing anything?
Some may think not, but with an easy bit of planning we achieved a jam-packed 48 hours at Universal!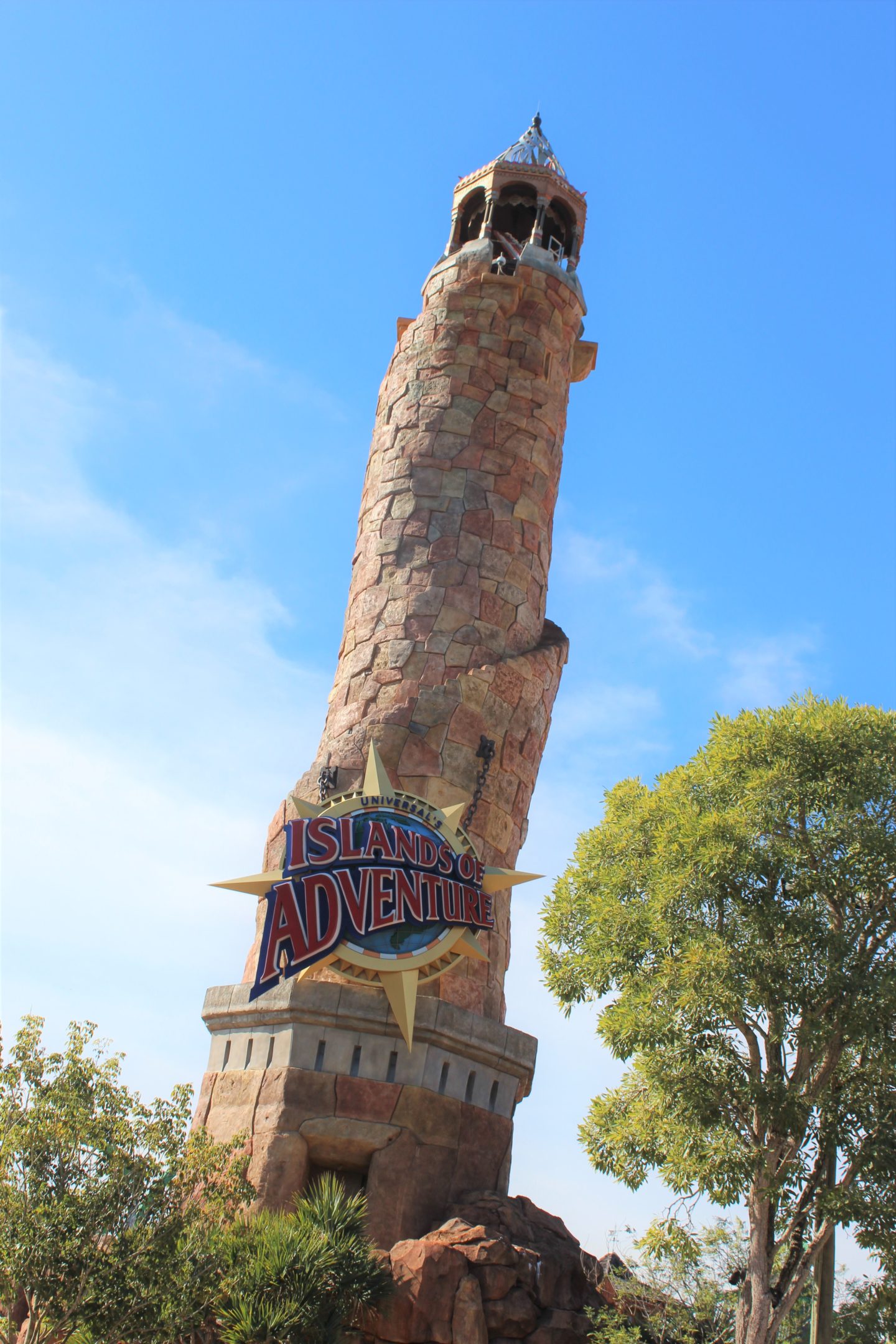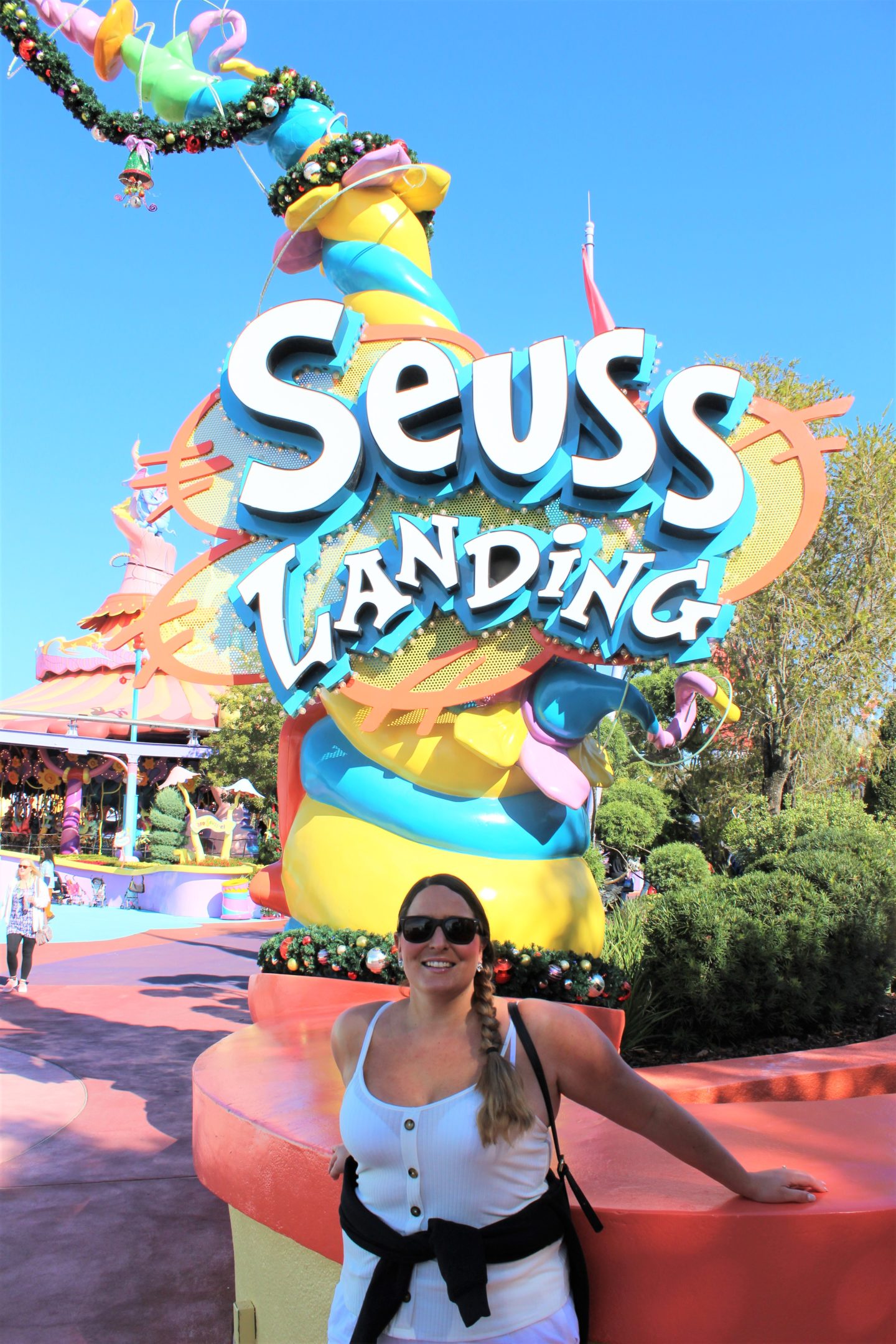 Here is what we got up to and my top tips for making the most of your time at the parks . . .
Express Passes
One thing that was key to ensuring we didn't miss out on anything was our Express Passes. While they do cost more, if you are only there for a short time I believe they are worth it as they saved us a lot of time.
There was only one ride which we couldn't use the express pass for and that was 'Hagrid's Magical Creatures Motorbike Adventure'.
Using our express passes, our average queue time was five to ten minutes and some of them even less than that. We practically walked straight on quite a few of the rides!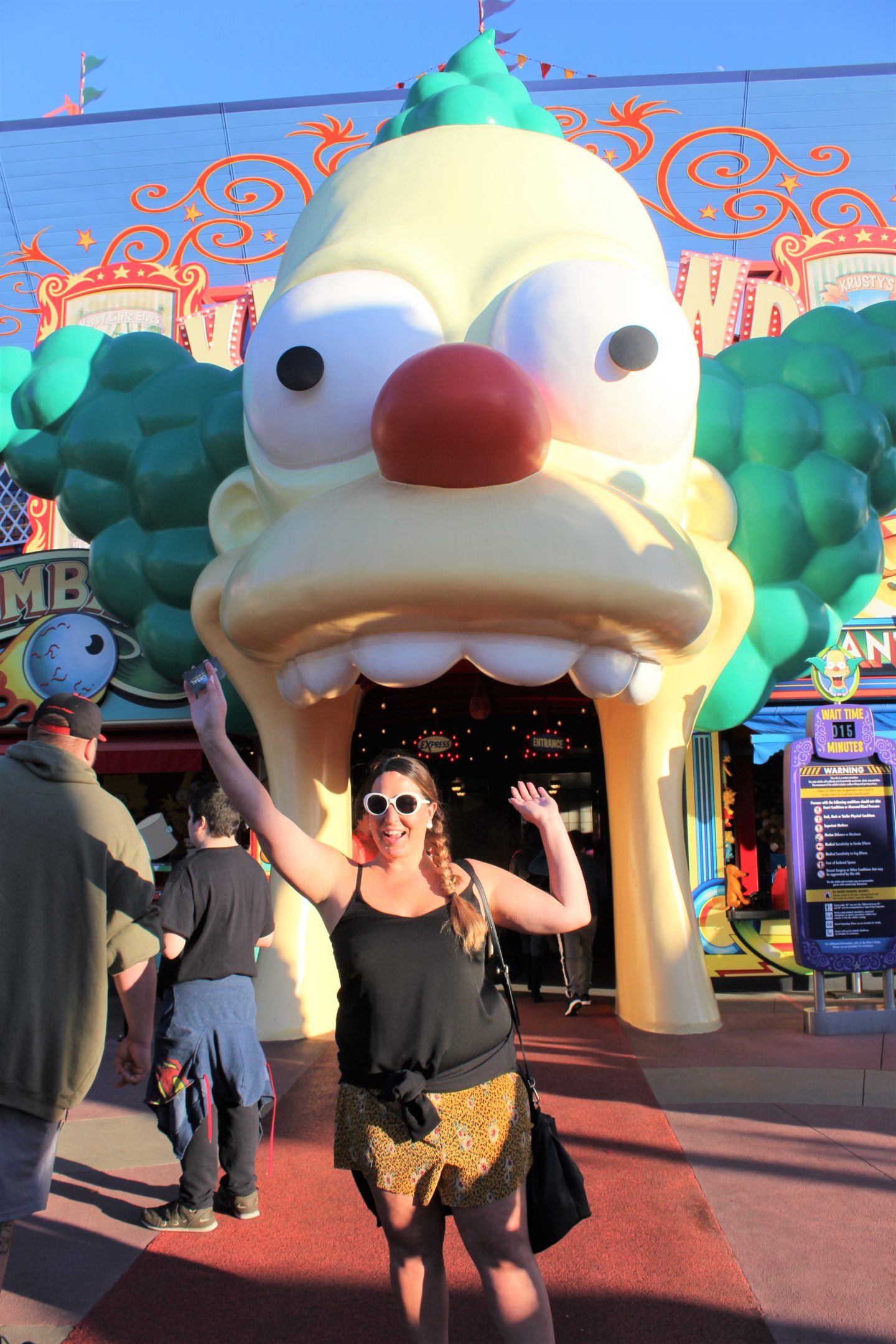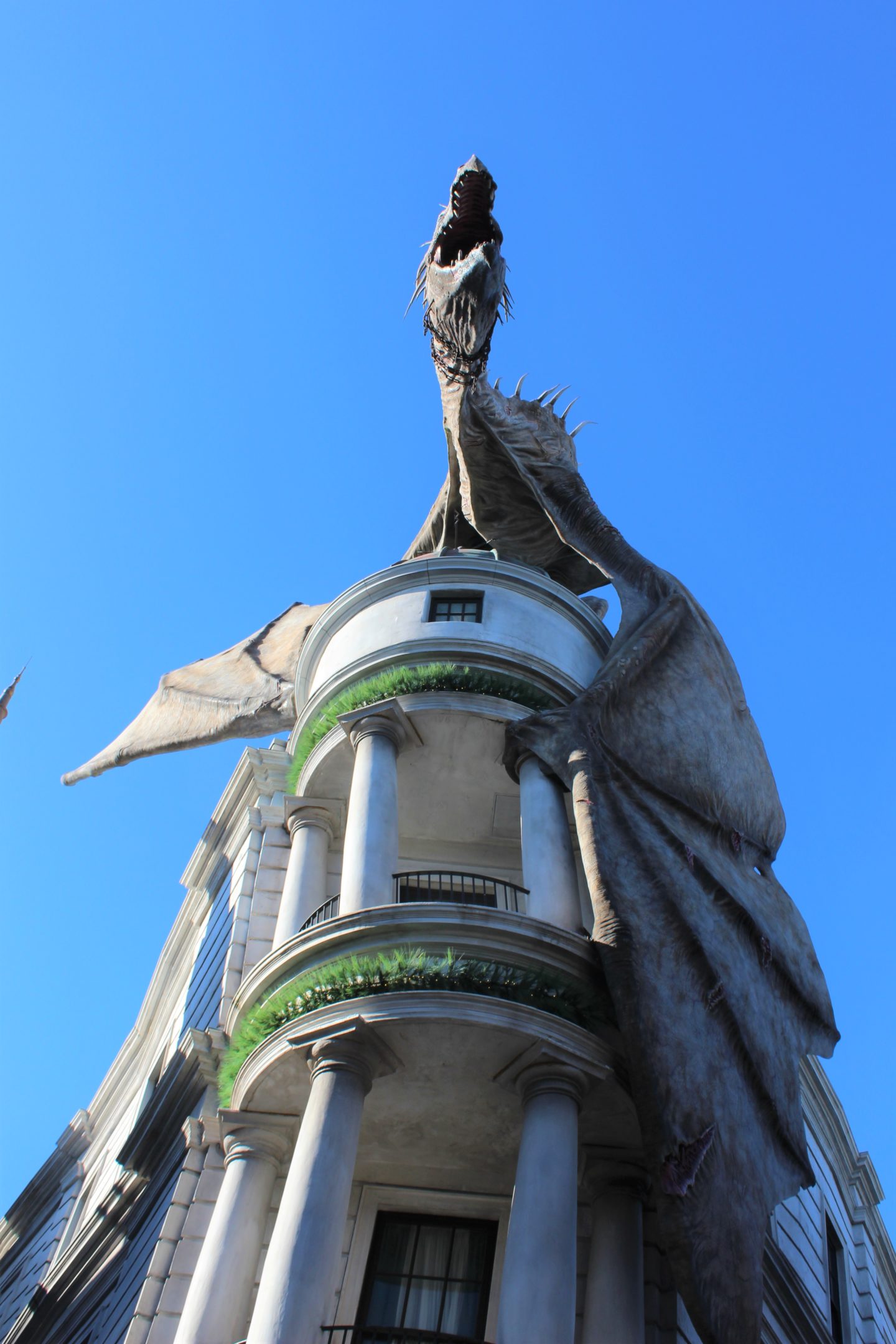 It also meant that at the end of the day when we had done all the rides we had wanted to, we even had time to go back on some of our favourite ones again as we had saved so much time using the passes!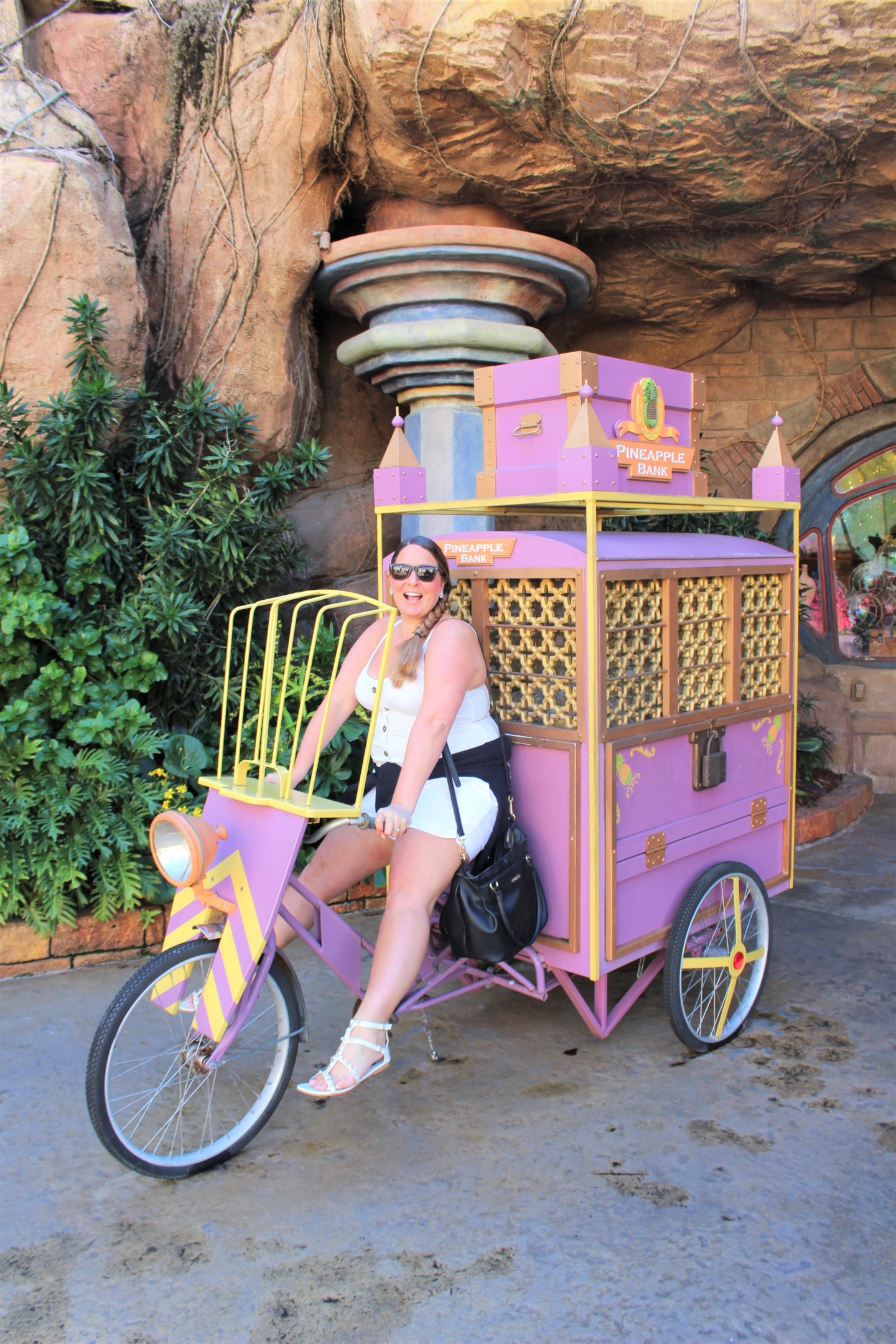 Food
Something else that saved us time was eating when we got to Universal and only eating small meals during the day so we weren't too full to go on any of the big rides and didn't lose time by sitting down in a restaurant.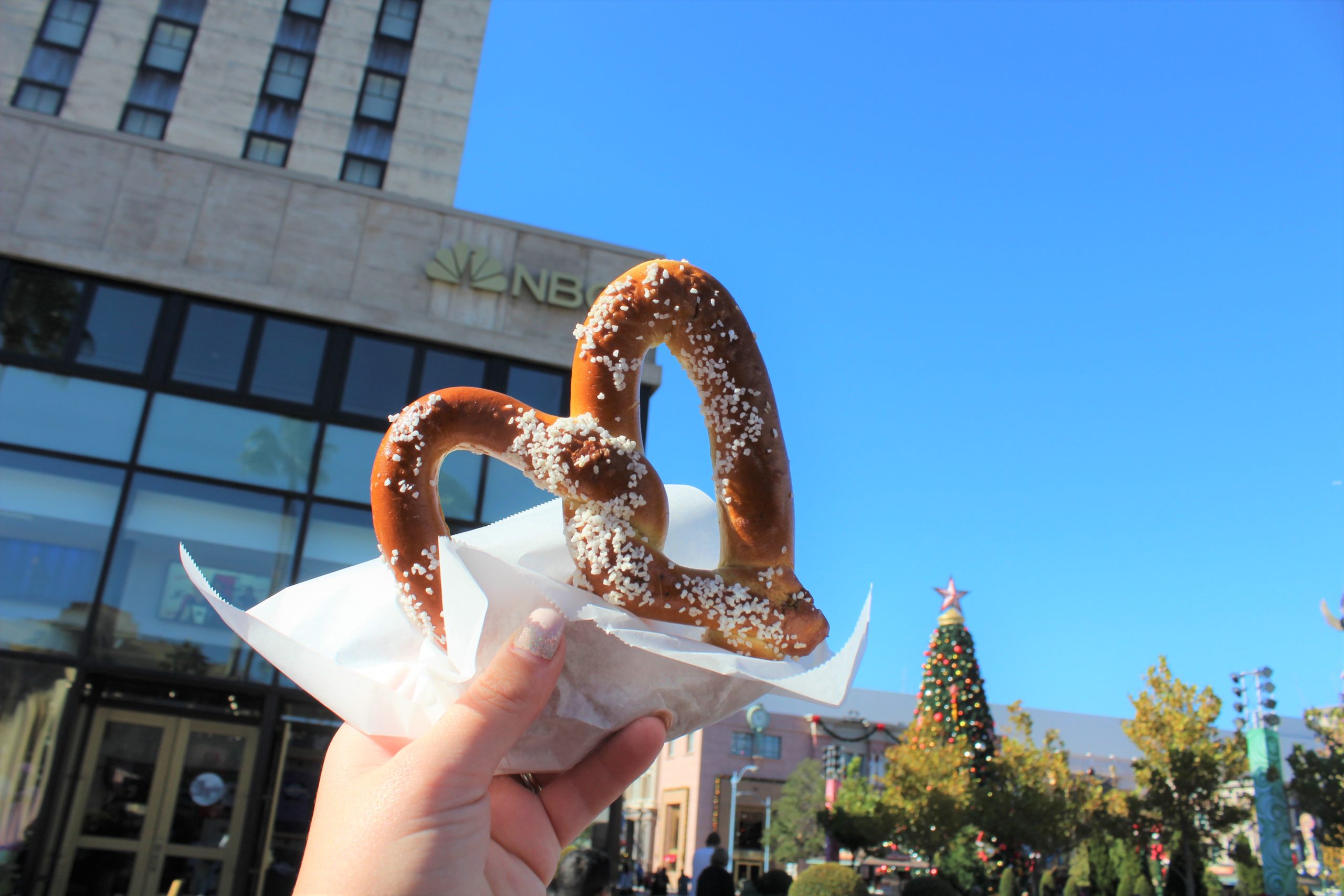 When we were inside the parks we ate snacks (those giant pretzels are very moreish!) and we had all our meals in the evening at Universal CityWalk, where you walk through to get to both parks.
Starting the day off with a sugar rush one morning, we shared a huge sweet, sticky and absolutely delicious Caramel PecanBon from Cinnabon.
Resting our tired feet after a full day at Universal, we went to NBC Sports Grill & Brew where we tucked into a giant sharer of Loaded Chili Nachos with all the toppings, followed by delicious juicy burgers. We didn't have to wait for a table, the service was very friendly and the food was delicious! Big tick from us!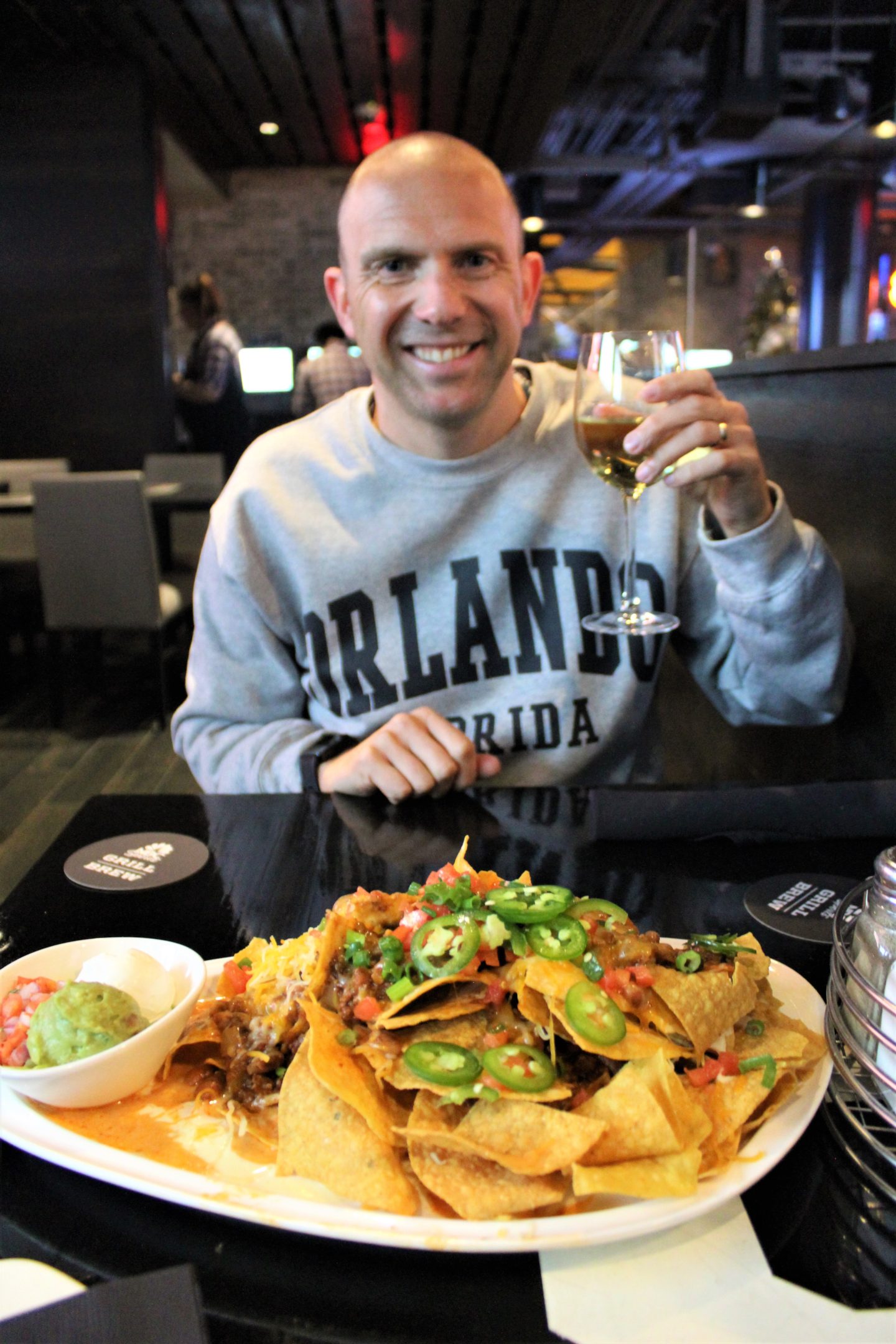 After a jam-packed day at Islands of Adventure we enjoyed dinner at Antojitos Authentic Mexican Food, sharing Tostada with beef machaca, refried beans, salsa and guacamole and the fajitas for two with a chicken and beef combo. While the portions weren't quite as huge as at the NBC grill, the food was very tasty, the service friendly and they even had a live band on. We were still too full for a dessert!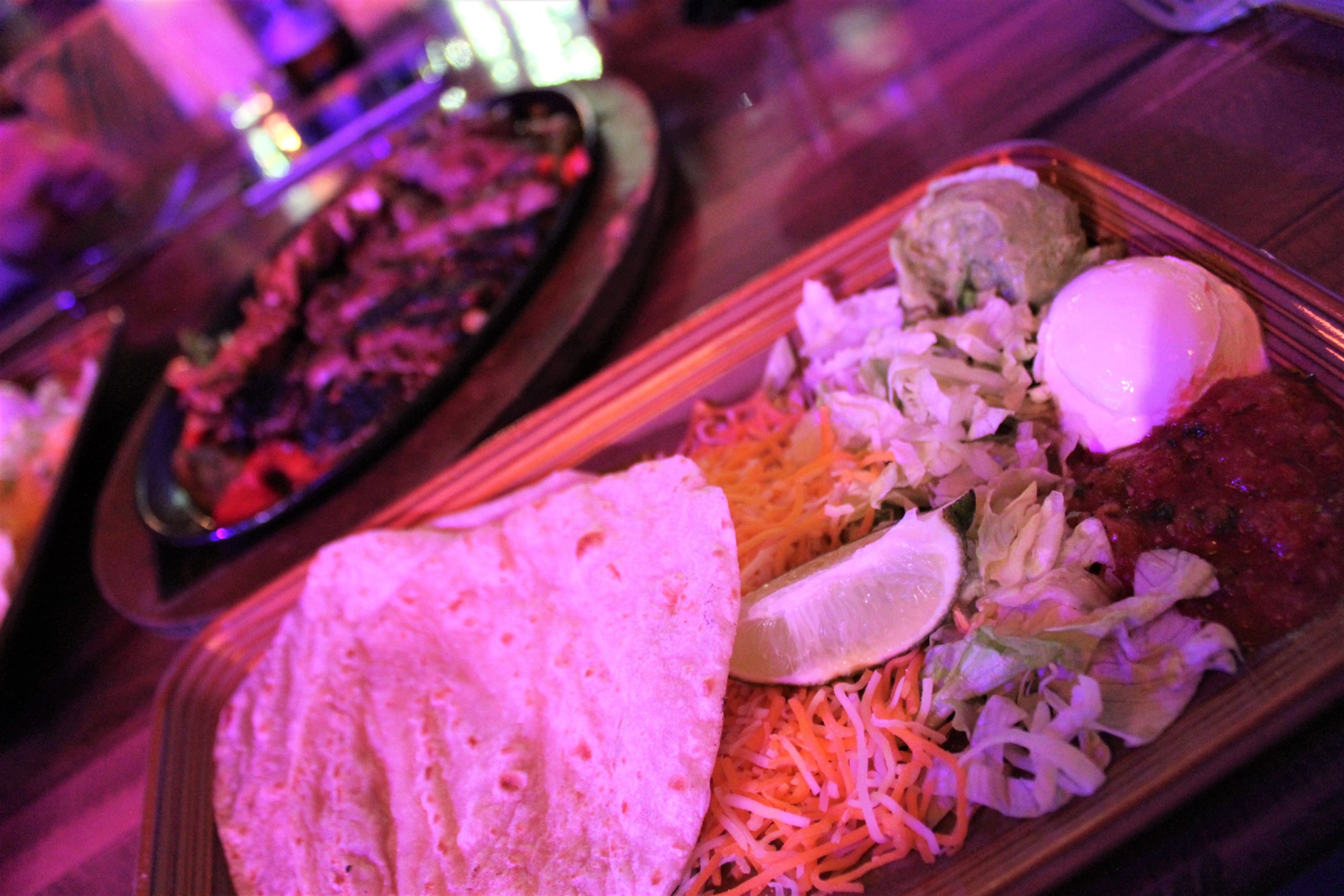 Blue Man Group
We even managed to see the Blue Man Group who have a residency at Universal. The timing worked out perfectly – we had a full day at Universal and when the park closed we went for dinner at the NBC grill and then on to watch the Blue Man Group in the evening.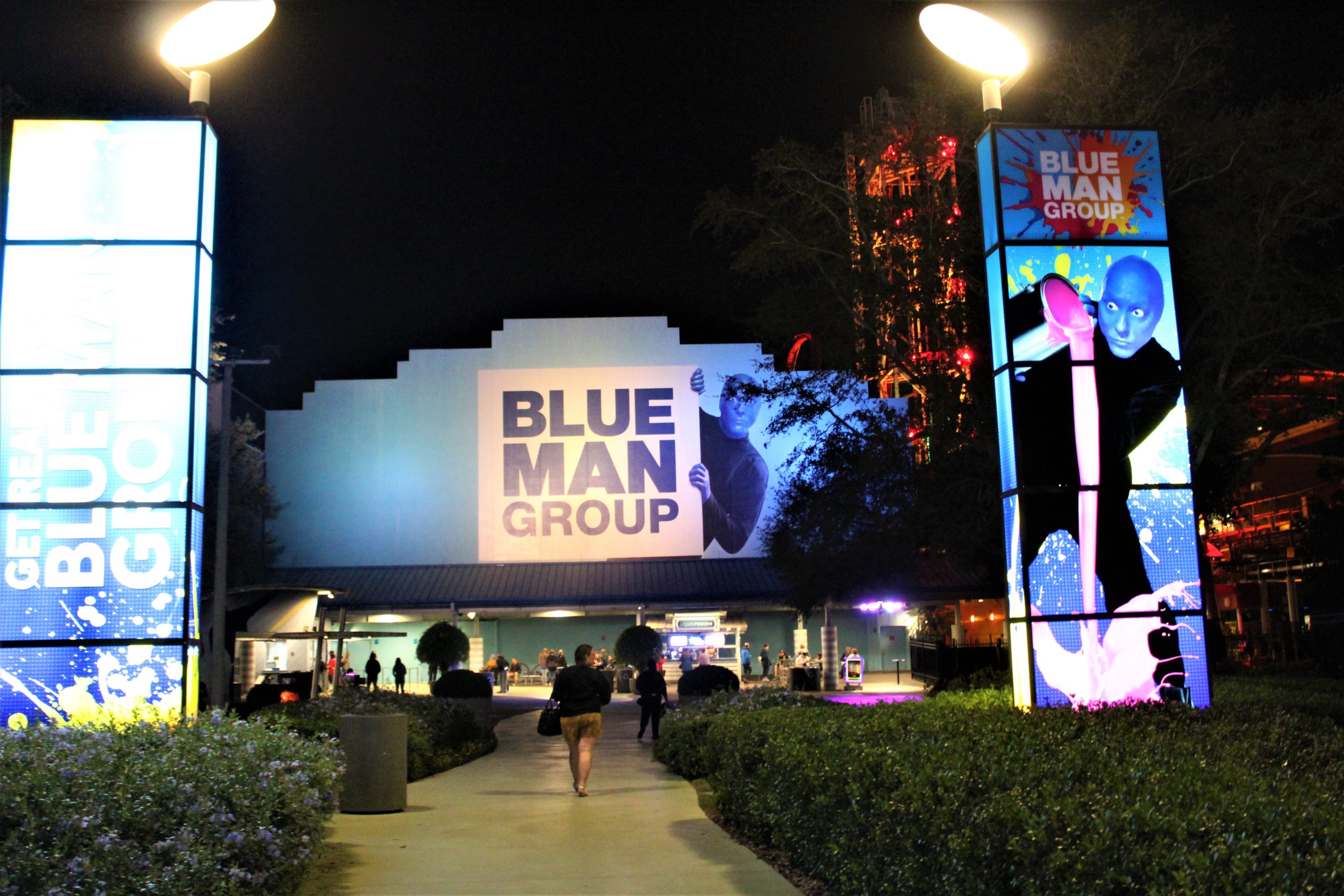 We got lucky too as we only purchased tickets that morning and managed to get amazing seats three rows from the front.
For anyone that hasn't heard of it, Blue Man Group is a mix of comedy, music and lights. I won't give too much away as I don't want to spoil it for anyone that may be going. What I will say is that it was an incredible show and I highly recommend going to see it!
Accommodation
We stayed in the Lake Buena Vista Resort Village & Spa, only a 15-minute drive from the parks.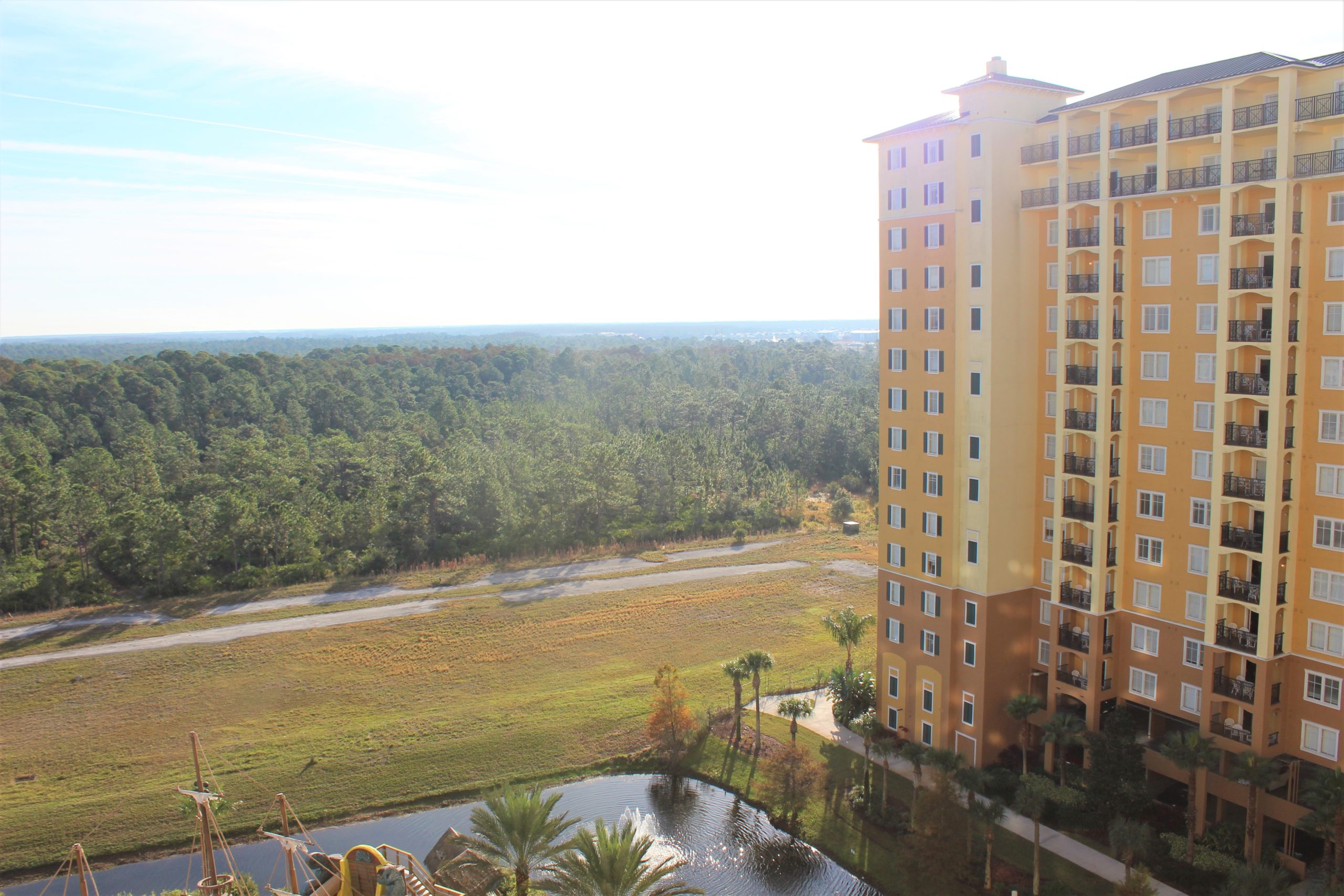 Our apartment was huge. It was a great base and the staff were friendly and helpful.
We had plenty of space, full kitchen facilities, a big balcony, a lovely living area, a comfy double bed and a fantastic jacuzzi bath which was so nice to have a nice long soak in after walking a world record amount of steps in one day!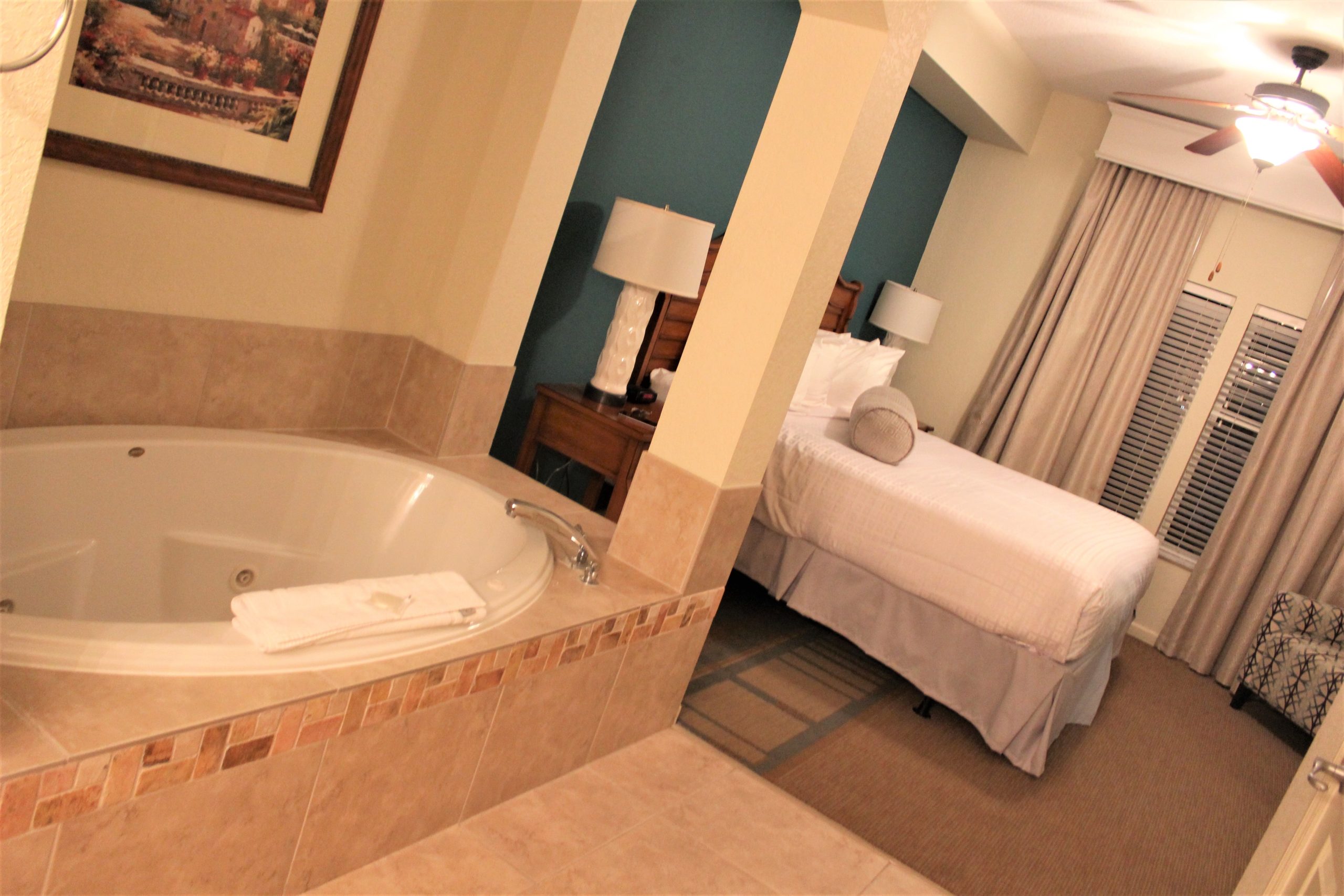 The hotel had an amazing looking pool, but as our days were spent at the parks we didn't get chance to take a dip unfortunately.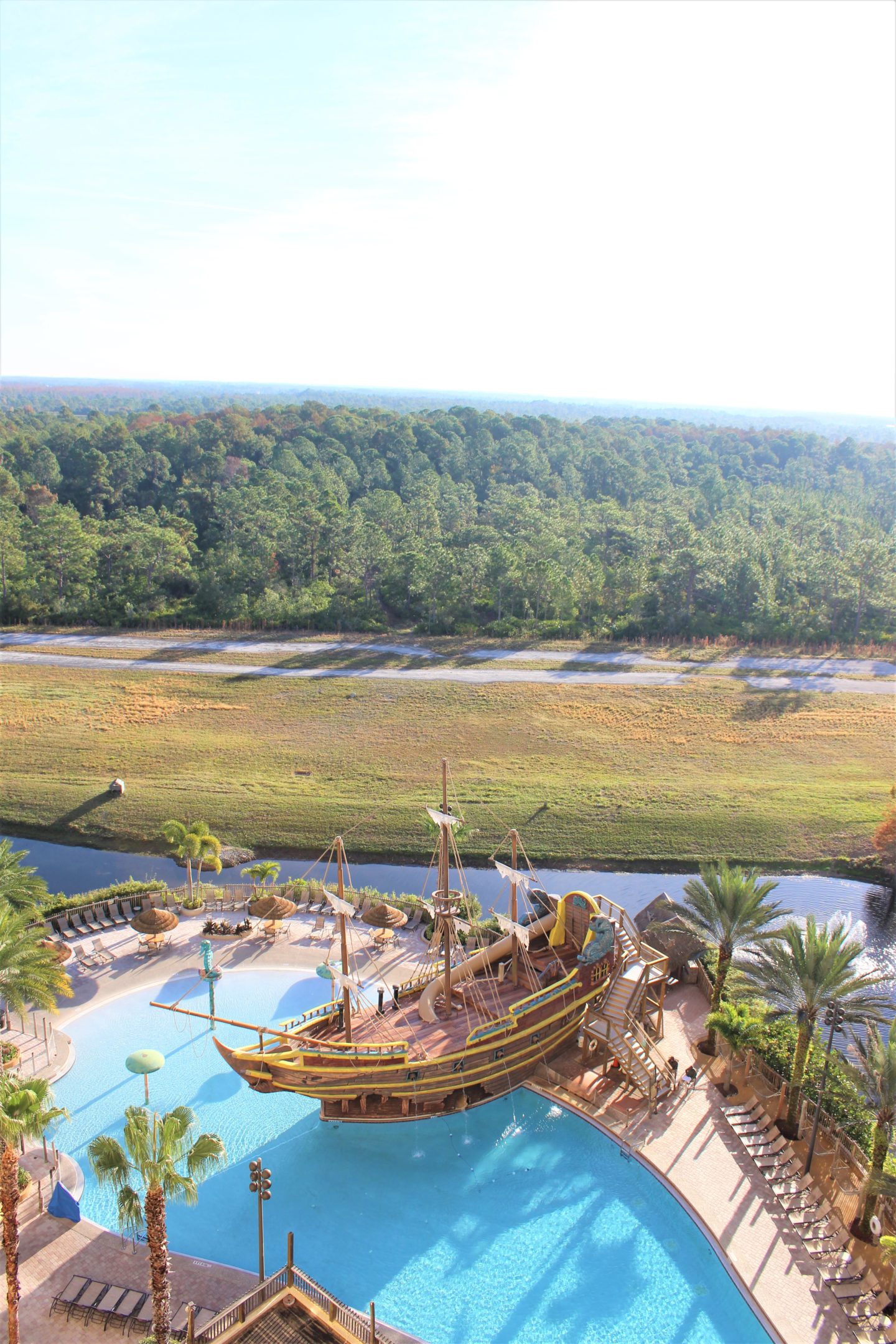 My top tips . . .
-Don't overpack. You will be carrying that bag around with you all day so try not to take unnecessary items. Also, quite a few rides require you to put your bag in a locker beforehand. The  'large' lockers are chargeable, however, the small ones are free for when you are on the ride.
-There are water stations all over both parks so take a refillable bottle and make sure you keep hydrated.
-It should go without saying, but you will be walking a lot of steps so make sure you wear comfy shoes.
-Get to the park as early as you can to opening time as there are less queues first thing.
-Decide which way around the park you are going and stick to that, as you can lose a lot of time if you are walking from one end of the park to the other several times a day.
-Check out the times of any character photo opportunities you want to go to or parade times at the beginning of your day so you can plan them into your day and you aren't left disappointed.
-Don't miss the fire-breathing dragon in Diagon Alley at Universal. He breaths fire every 15 minutes or so and is definitely worth waiting for.
-If you have tickets for both parks you can ride on the Hogwarts Express which takes you from one park to the other.
-And lastly . . . have fun! We felt like big kids, we had a crazy jam-packed 48 hours, but we absolutely loved every minute of it!