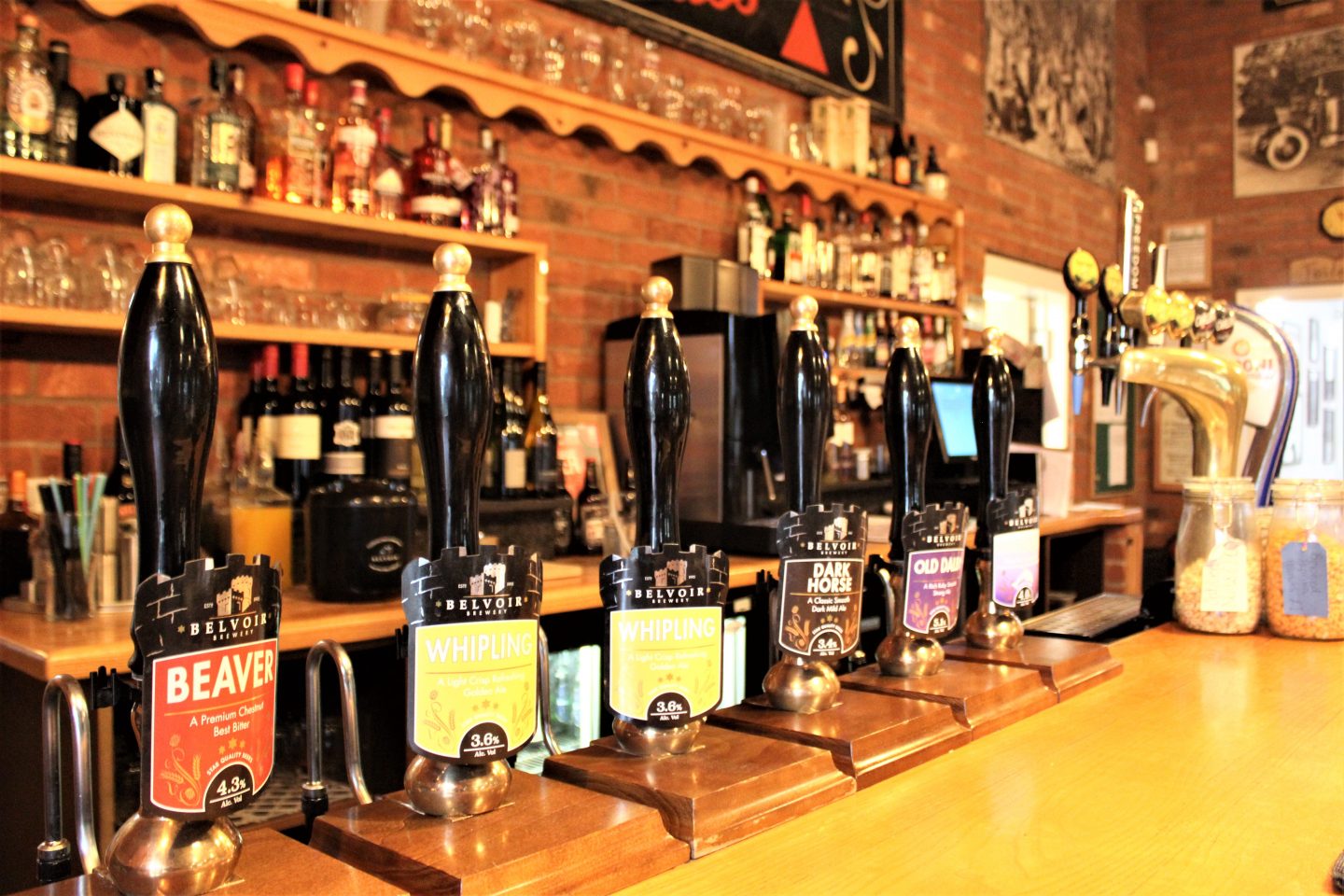 Back at the beginning of this year I won a Stay, Play, Explore voucher. With this voucher you get one night's accommodation with a selection of hotels to choose from and then three activities included ranging from lunch, afternoon tea, museum entry and many more options.
Fast forward six months and we realised how fast the year was going and that we still hadn't used our voucher! We had three locations to choose from – Leicestershire, Warwickshire and Harrogate. We chose the opportunity to explore Leicestershire which is only an hour from home for us and somewhere we don't explore even though it is practically on our doorstep!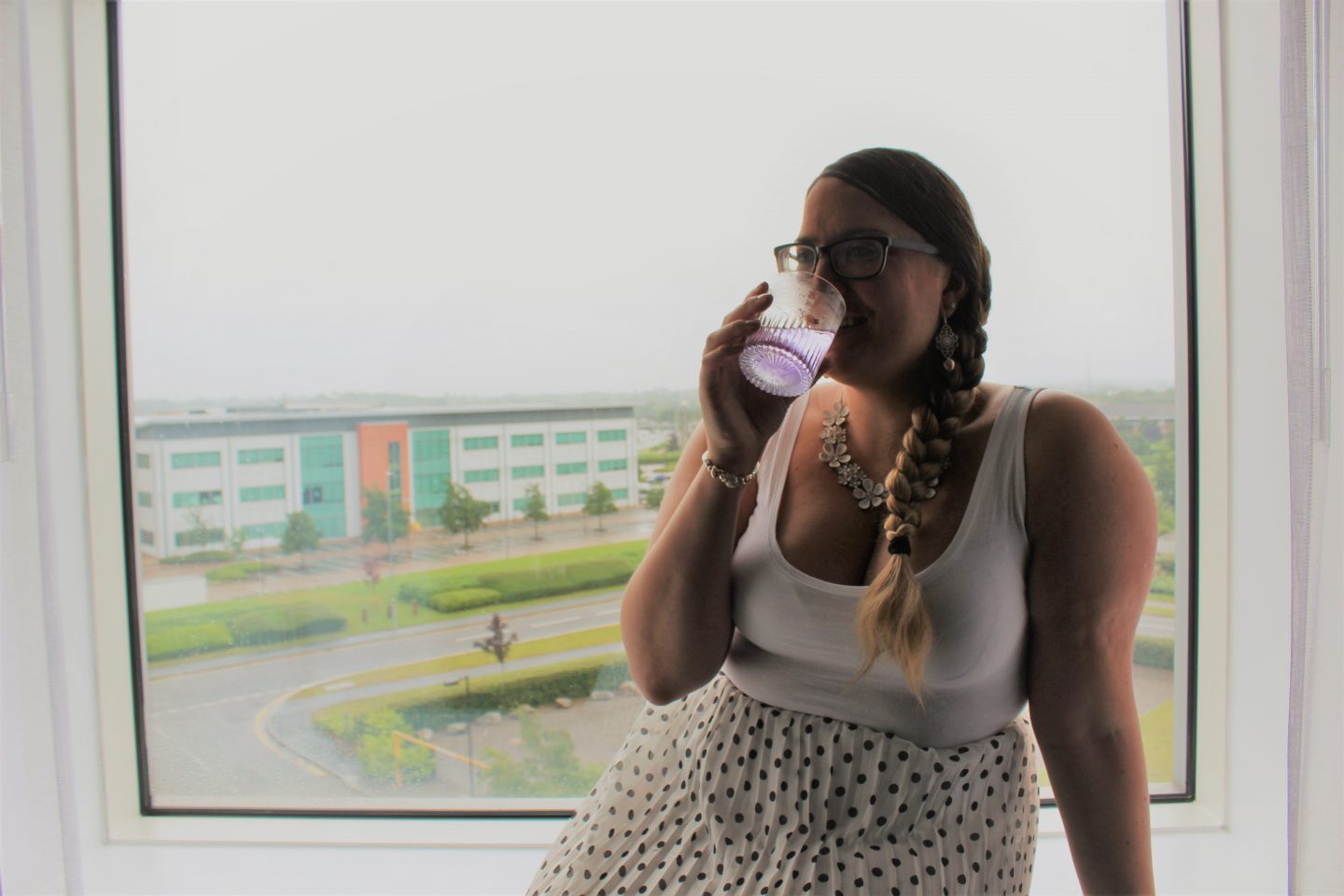 We opted to stay at the Marriott, which was located just off the motorway and only a short taxi ride into the city centre. We have always had good experiences staying in Marriott hotels in the past. This was quite a large hotel with a modern look and really nice interiors.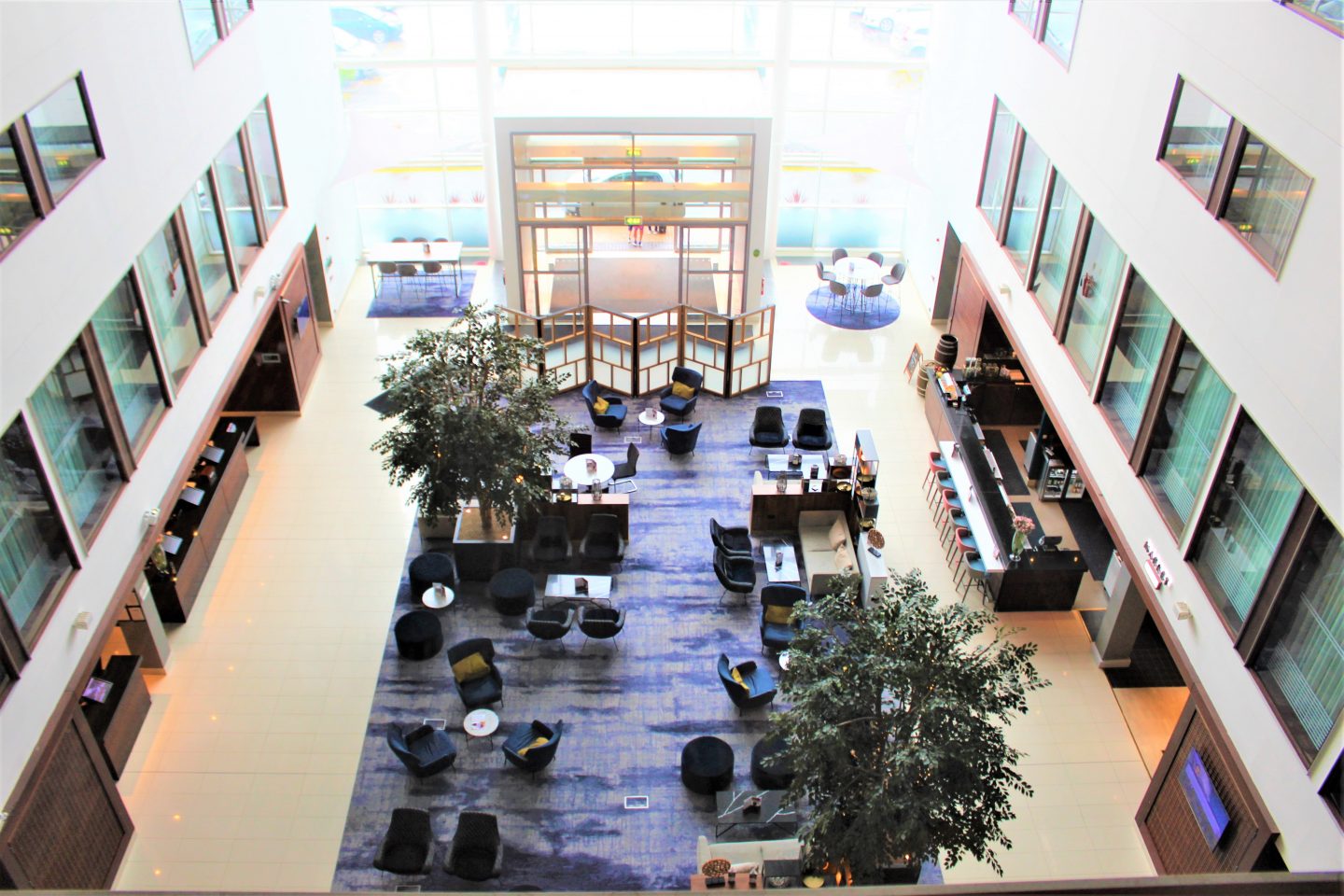 The staff were all really friendly and we were able to check into our room early. They recommended a local taxi company and we were politely greeted by every member of staff we passed.
We stayed in a deluxe room, which was very spacious, had a huge king size bed and large dressing table which was handy for getting ready and making pre-going out drinks!
There was a comfy seating area, tea and coffee facilities including a Nespresso machine, lots of USB points, great air-con and free wi-fi.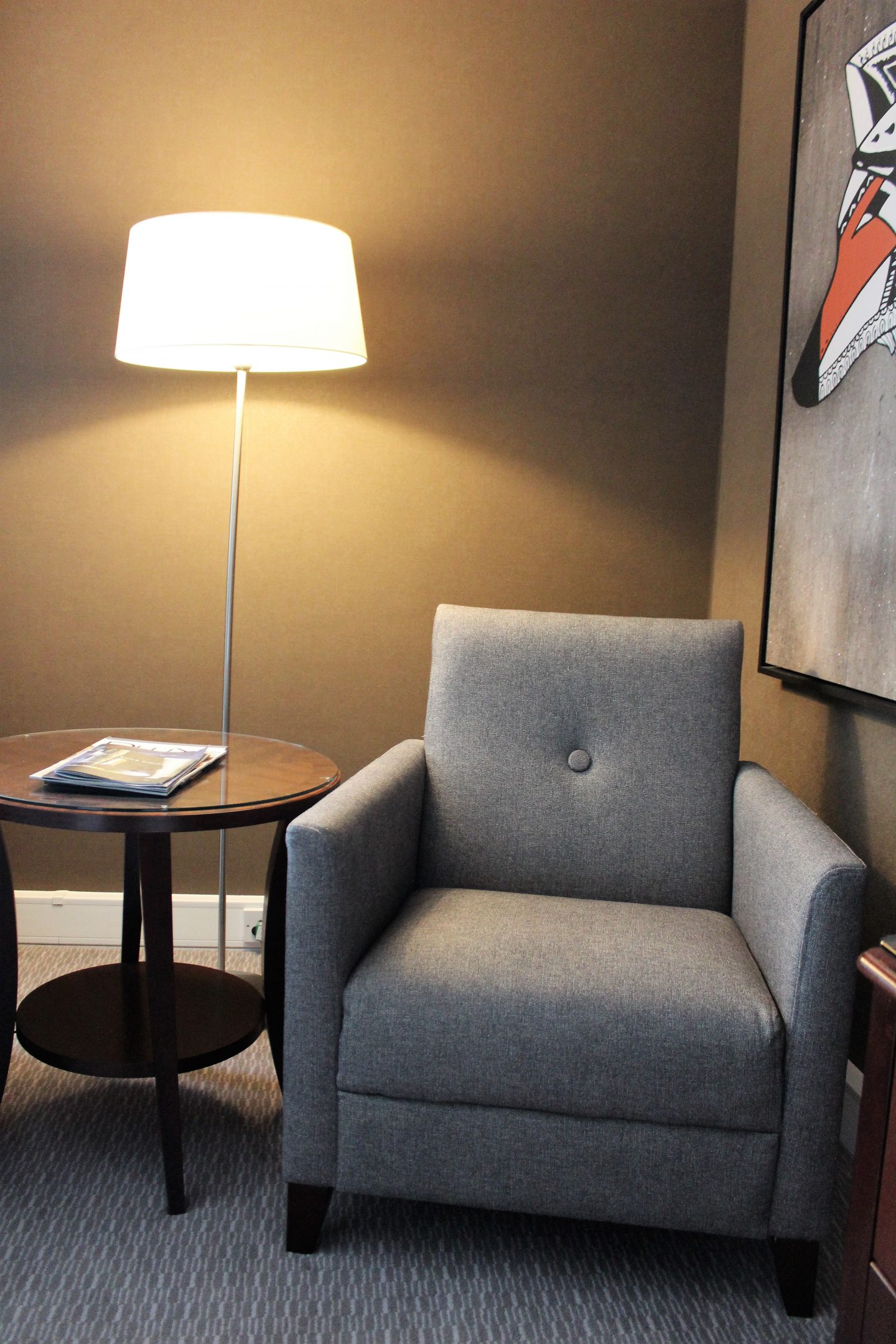 The bathroom was large and had a lovely range of toiletries from Acca Kappa.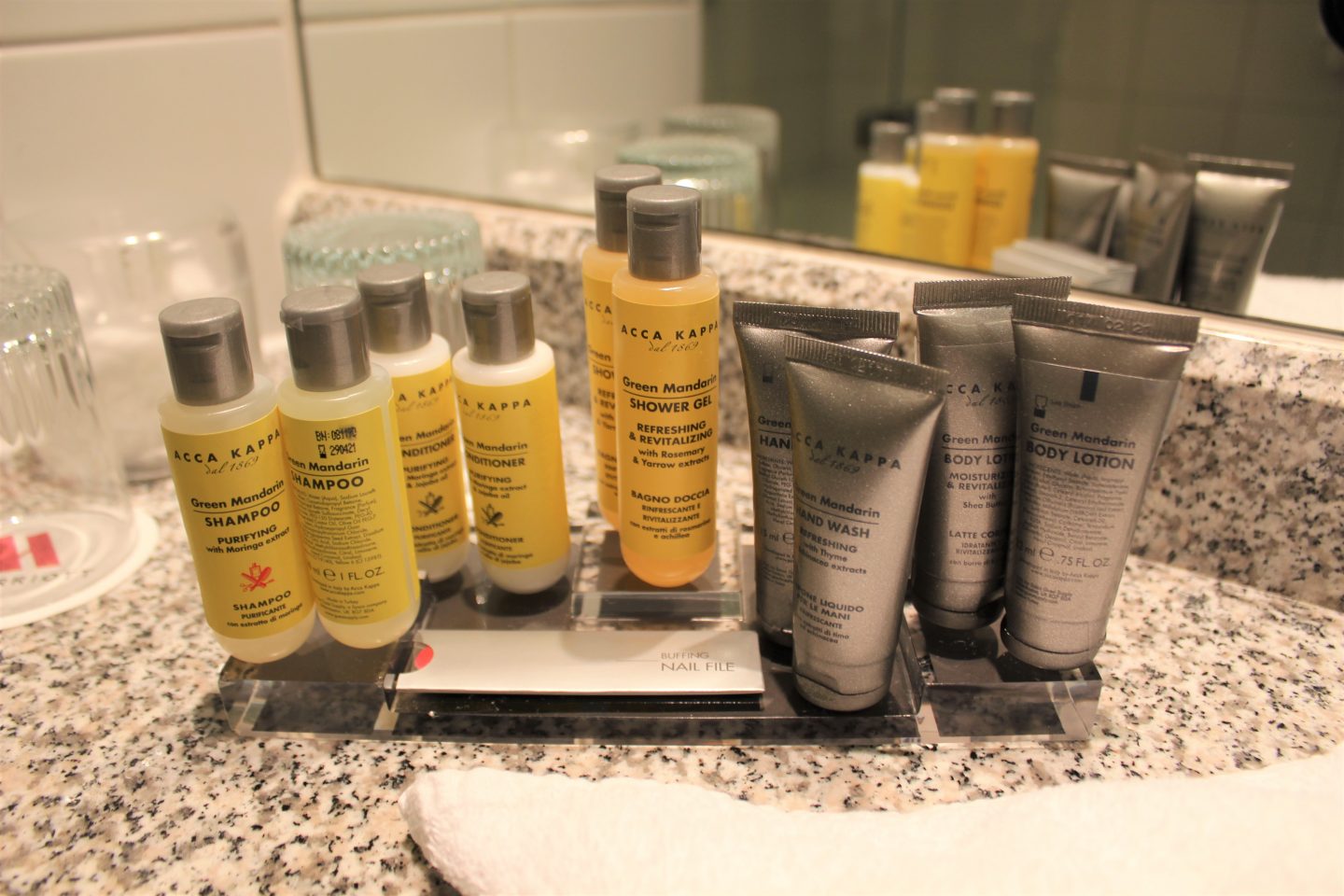 For our first activity we chose to have lunch at The White Peacock which is located in the city centre. When we arrived we were warmly welcomed inside and taken to our table.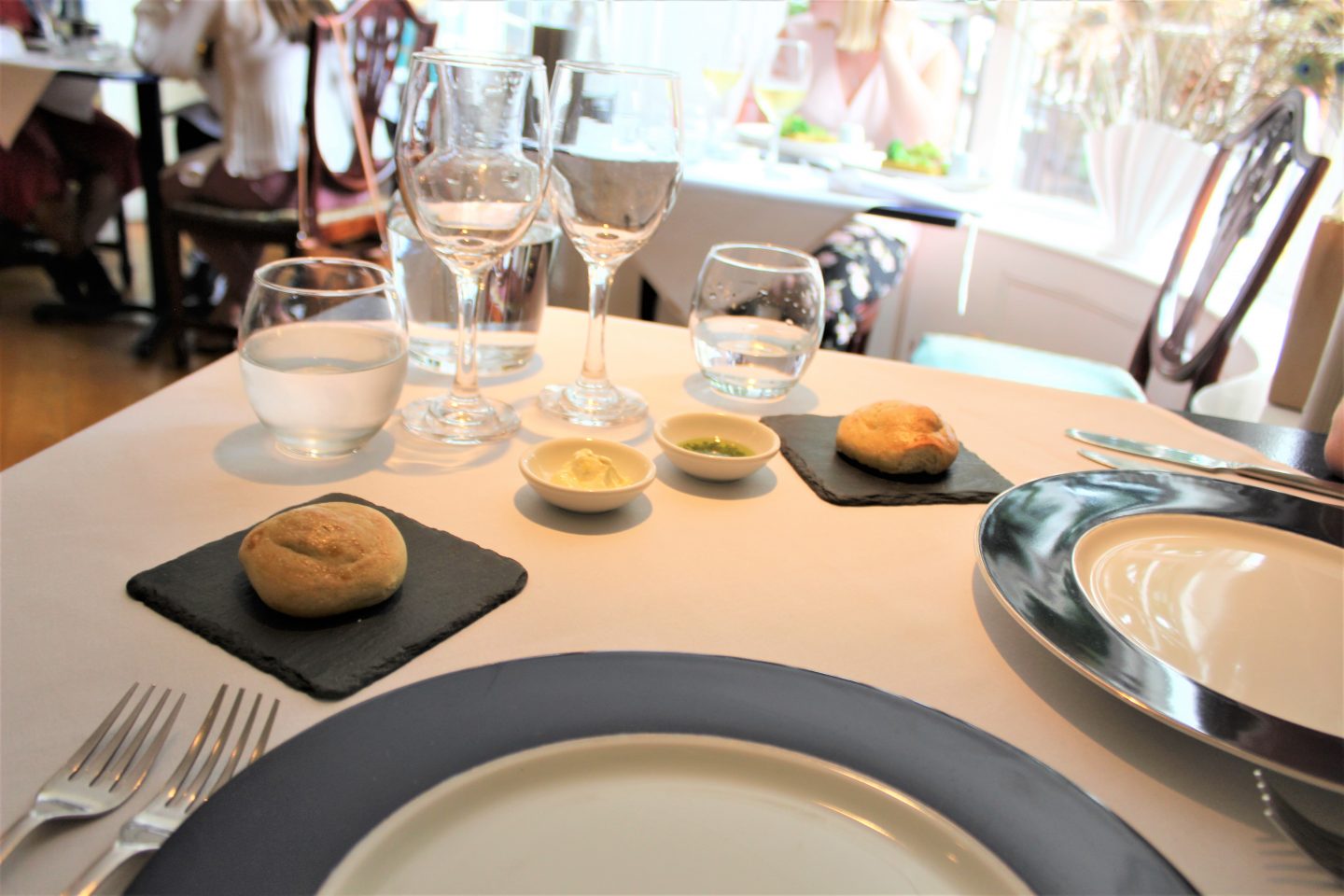 For starter I opted for Chicken terrine – the portion size was just right and it was very tender and flavourful. I could have done with a little more bread but I always find that whenever I have terrines or Pâtés.
Mr B chose the carrot soup with orange, goats cheese and walnuts. He said it was very well made and the goats cheese and walnuts added a lovely zing and texture to the soup.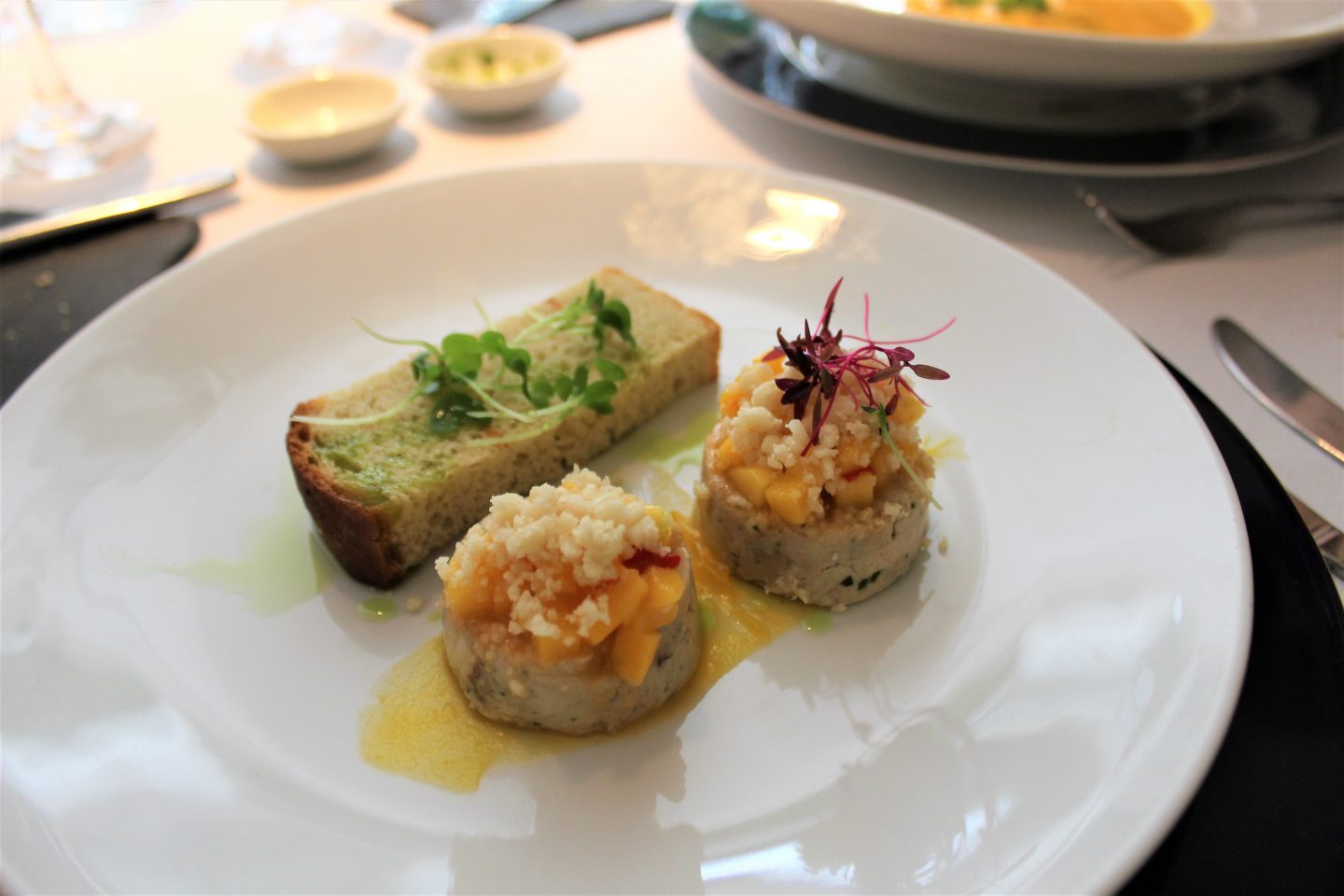 For main Mr B and I both chose the Braised shin of beef with polenta. I couldn't fault this dish at all – the beef fell apart and melted in the mouth and the polenta was crisp on the outside and fluffy on the inside. It was a lovely alternative to having the usual potato accompaniment.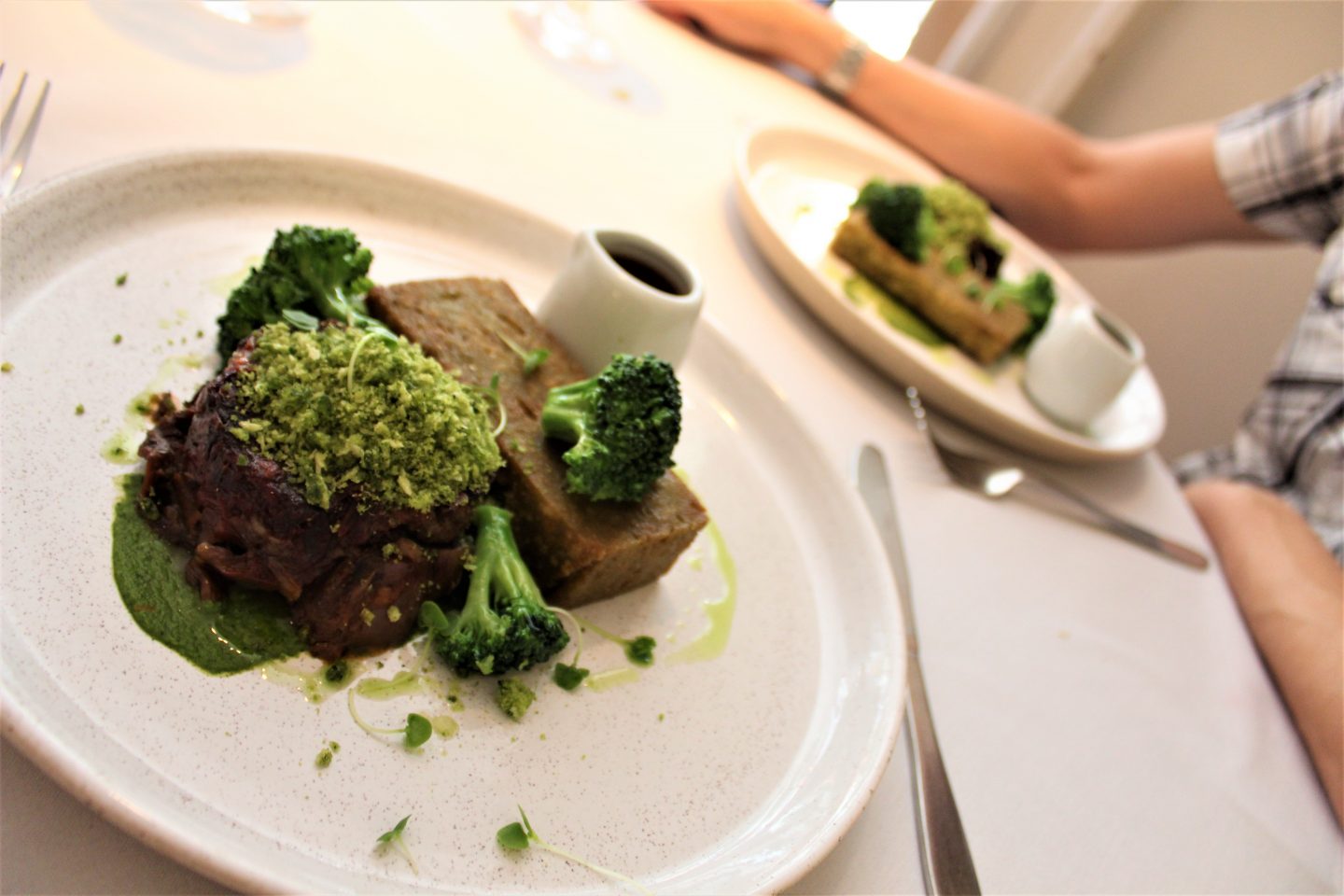 Again Mr B and I both chose the same dessert! We had Chocolate brownie with mango gel and mango sorbet – the brownie was rich with dark chocolate and perfectly gooey and the sharpness from the mango cut though the richness perfectly.
We chose a lovely bottle of white to have with dinner and opted to move to the bar afterwards to enjoy a cocktail (drinks aren't included in the voucher). We never felt rushed and it was really nice to have a leisurely lunch and relax in the bar afterwards.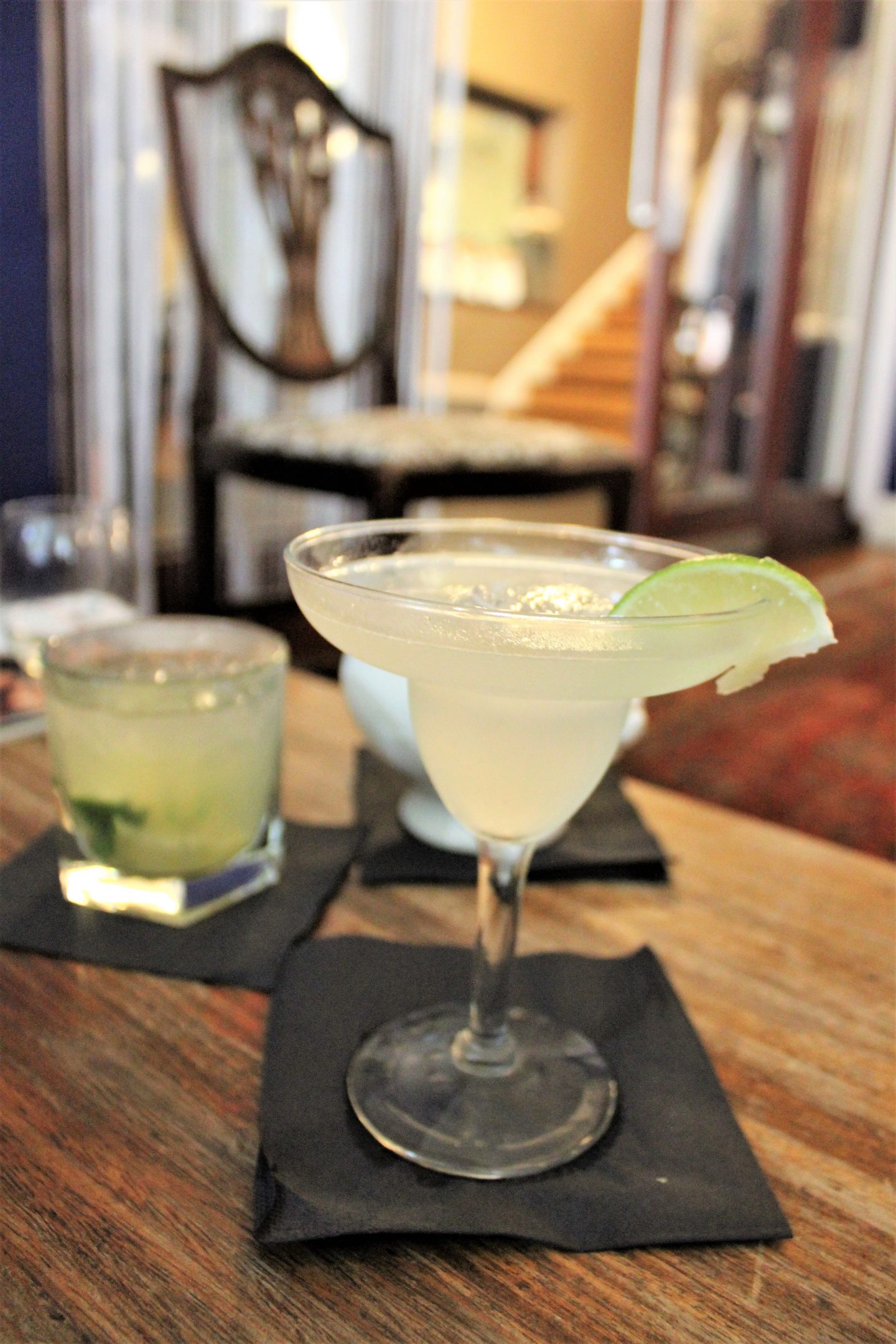 Before moving on to our next activity Mr B and I enjoyed a few cocktails and a gin in some of the bars in Leicester. I'd definitely recommend it for a night out as there are lots of great bars and it was an easy city to navigate our way around.
For our second activity we went to The Phoenix Cinema – a local independent charity run cinema where we got 2 tickets and a bottle of wine to enjoy before or after the film.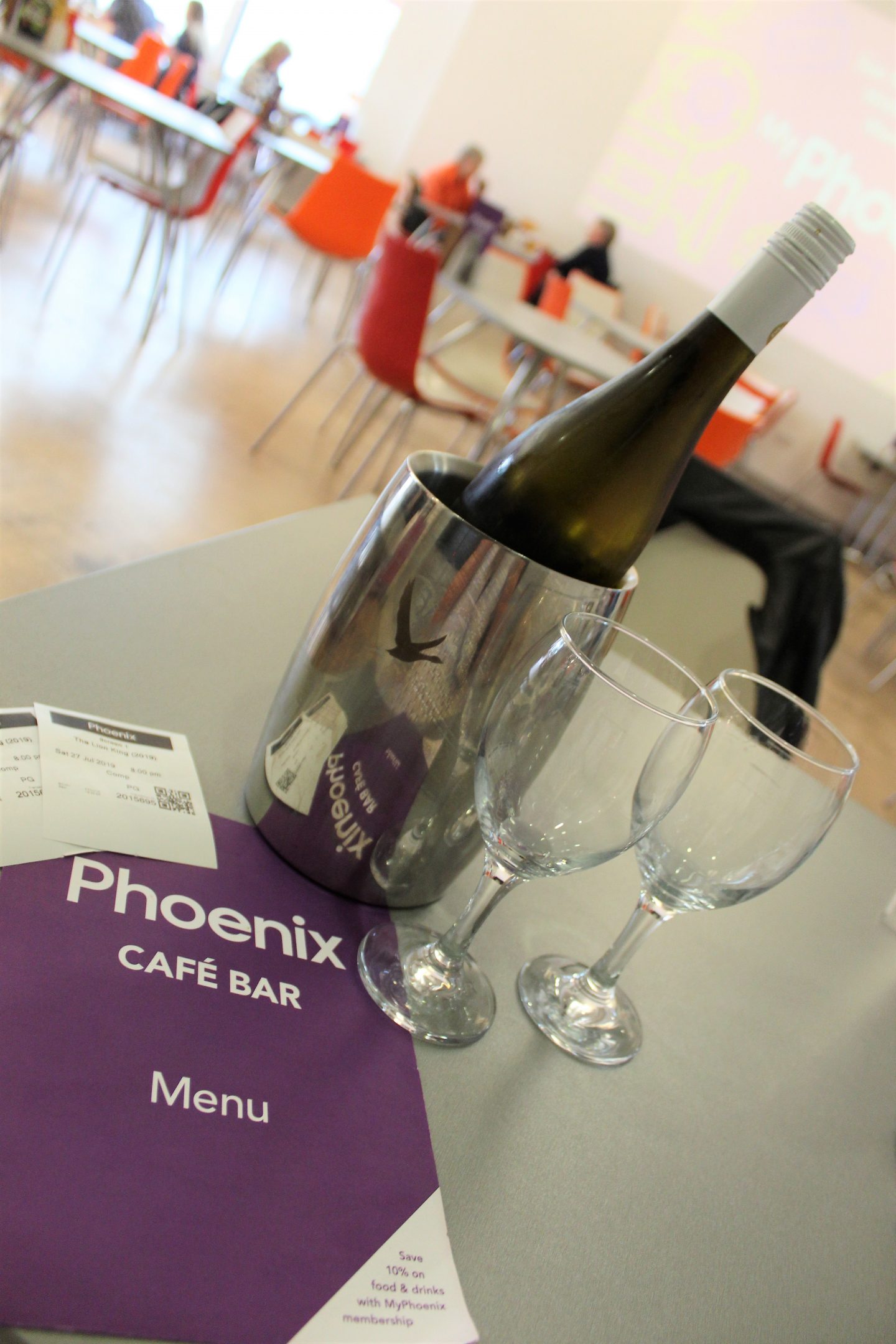 The staff were really friendly and even gave us plastic (reusable) wine glasses so we could take our drinks into the screening with us. We watched The Lion King and if you haven't seen it yet I would highly recommend it but don't forget your tissues – it's a real tear-jerker!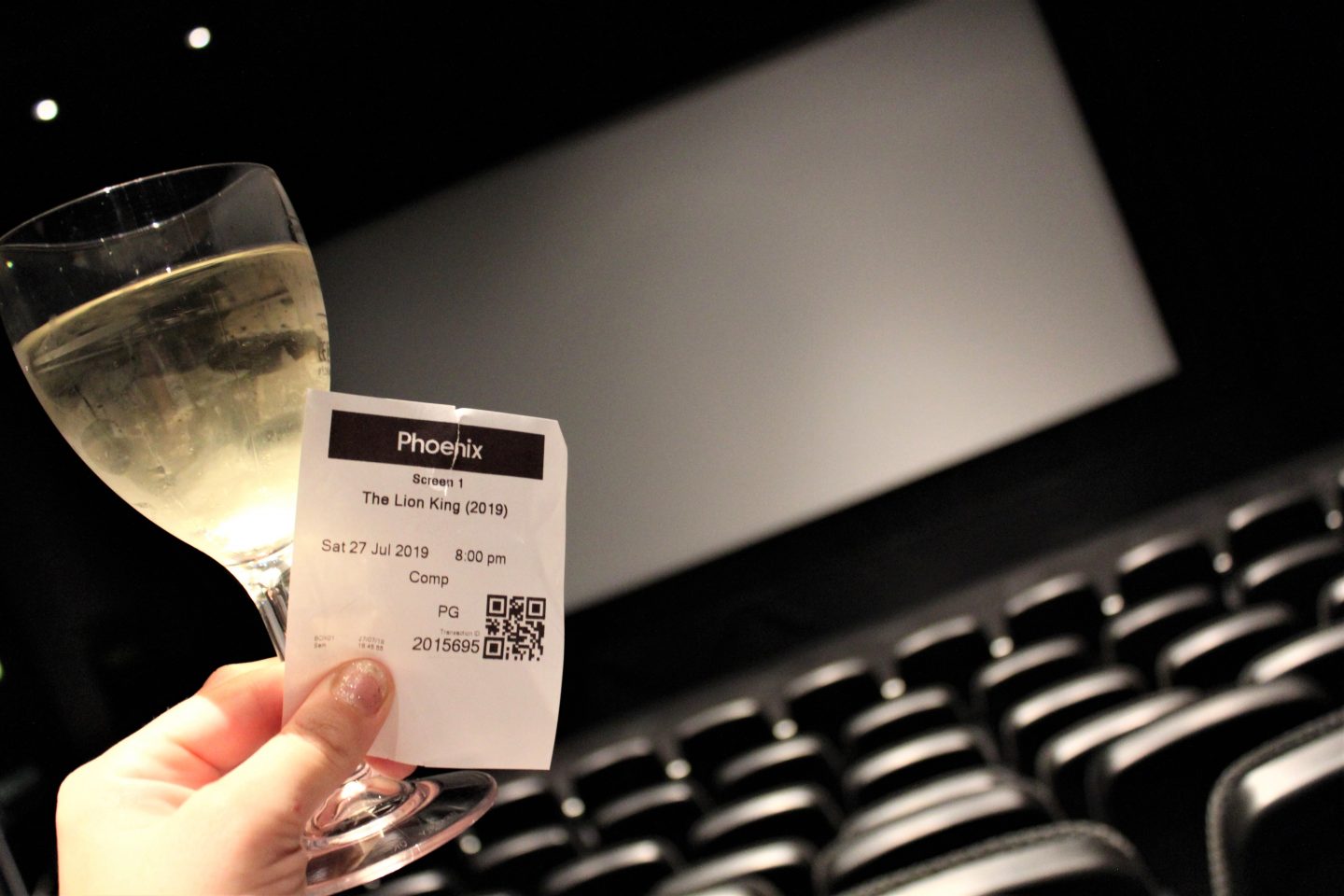 Back to our hotel and one last cheeky gin before a good night's sleep and our last activity the next day. We visited Belvoir Brewery for a tour, beer tasting and lunch. Belvoir is a working brewery and it was great to see behind the scenes, learn about the history and how it has grown over the years.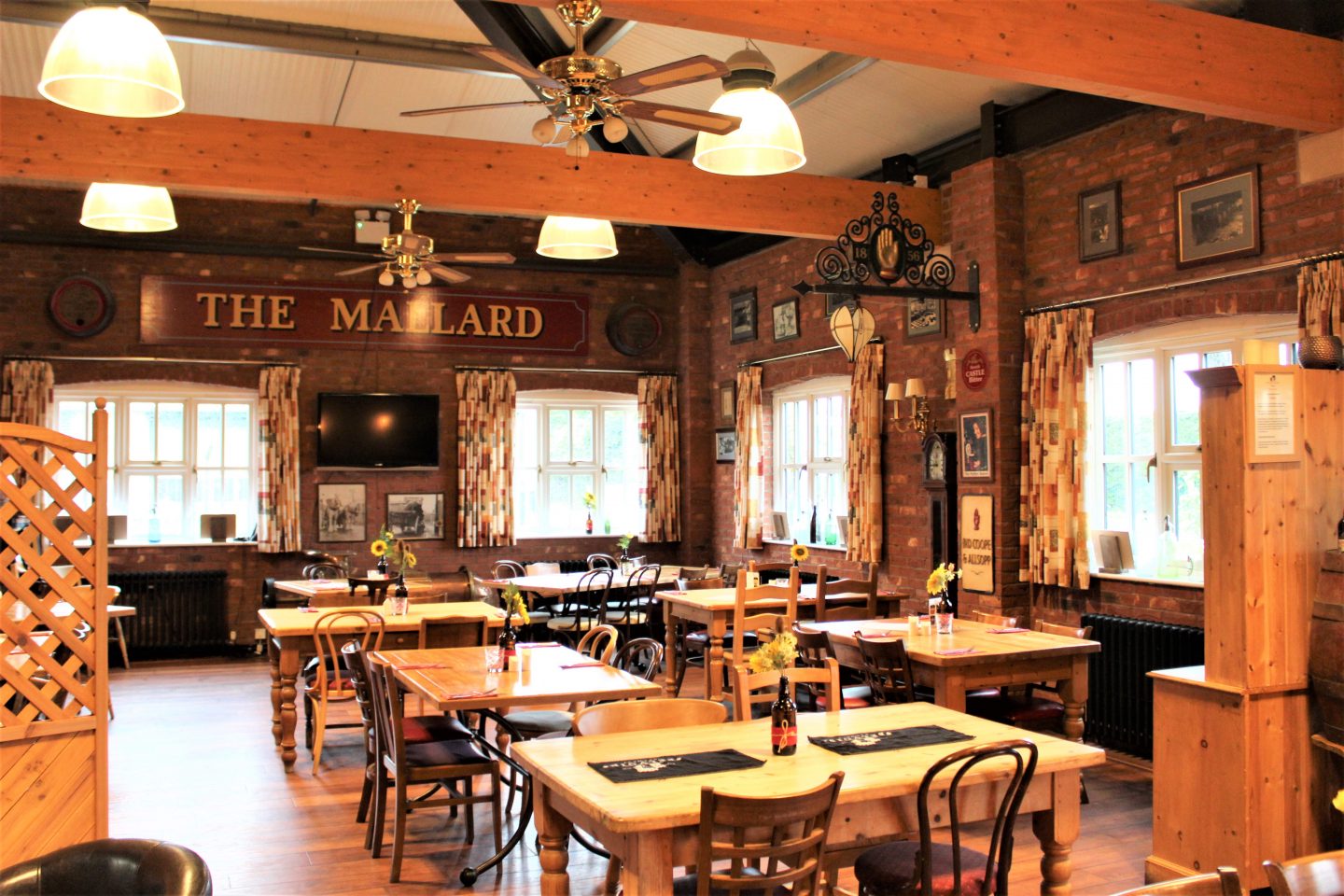 Of course the bit Mr B was looking forward to the most was the beer tasting! We tried four of the local beers . . .
Whipling – a crisp golden ale, Dark Horse – classic smooth dark mild ale, Old Dalby – rich smooth strong ale and Beaver – premium chestnut best bitter. We were so intrigued by the next beer we had to have a taste of it too, which was The White Dolphin – a wheat beer brewed with natural orange zest and coriander. As a 'non-beer drinker', this one was my favourite.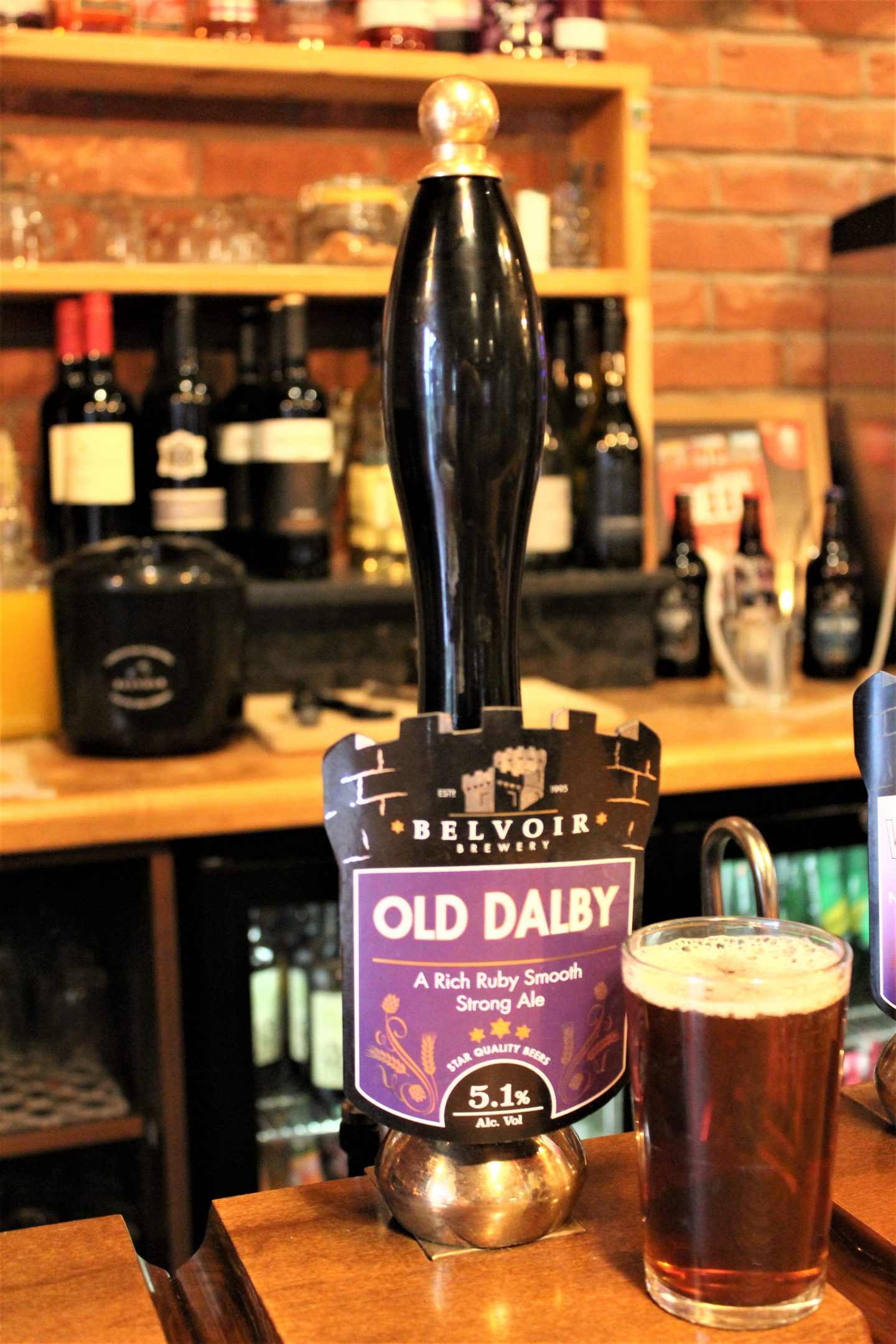 I was driving so only had a small sip of each and Mr B was happy to finish them for me! And after all that tasting it was time for some lunch. I had the roast meat sandwich of the day which was roast beef. I could smell it cooking so had high hopes for it! Mr B had the Ploughman's.
Both portions were extremely generous! It was delicious home cooked food and the roast beef was really tasty and tender. Mr B loved his ploughman's, with many of the ingredients locally sourced including the pork pie and the Stilton cheese.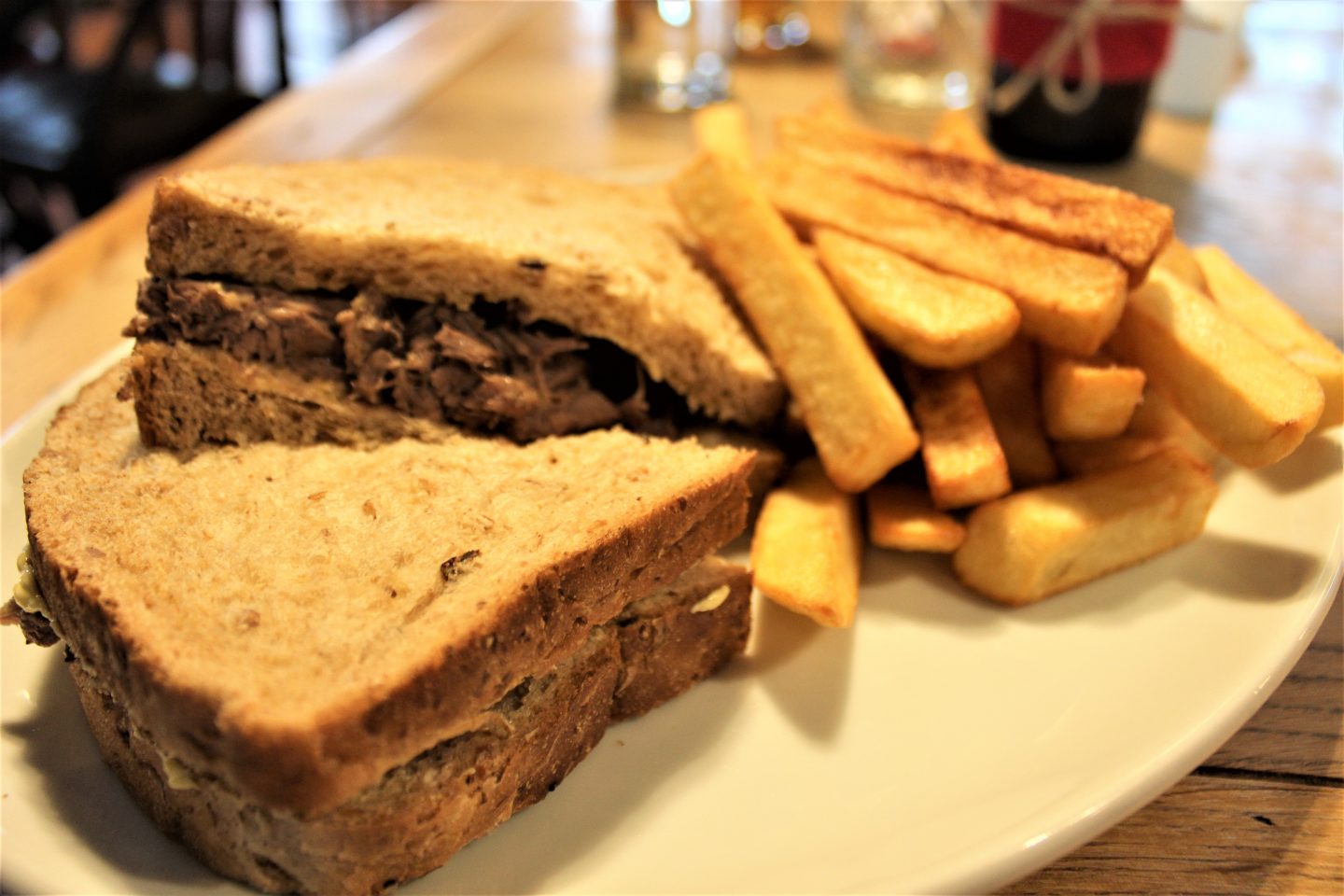 We certainly had a jam-packed weekend thanks to our Stay, Play, Explore voucher. The voucher I won is £149 to purchase but considering everything we got to do – and that it includes the hotel stay with breakfast – I would say it is definitely value for money.
One thing I really loved about the voucher was that when we were looking at activities, all the options were local independent businesses.