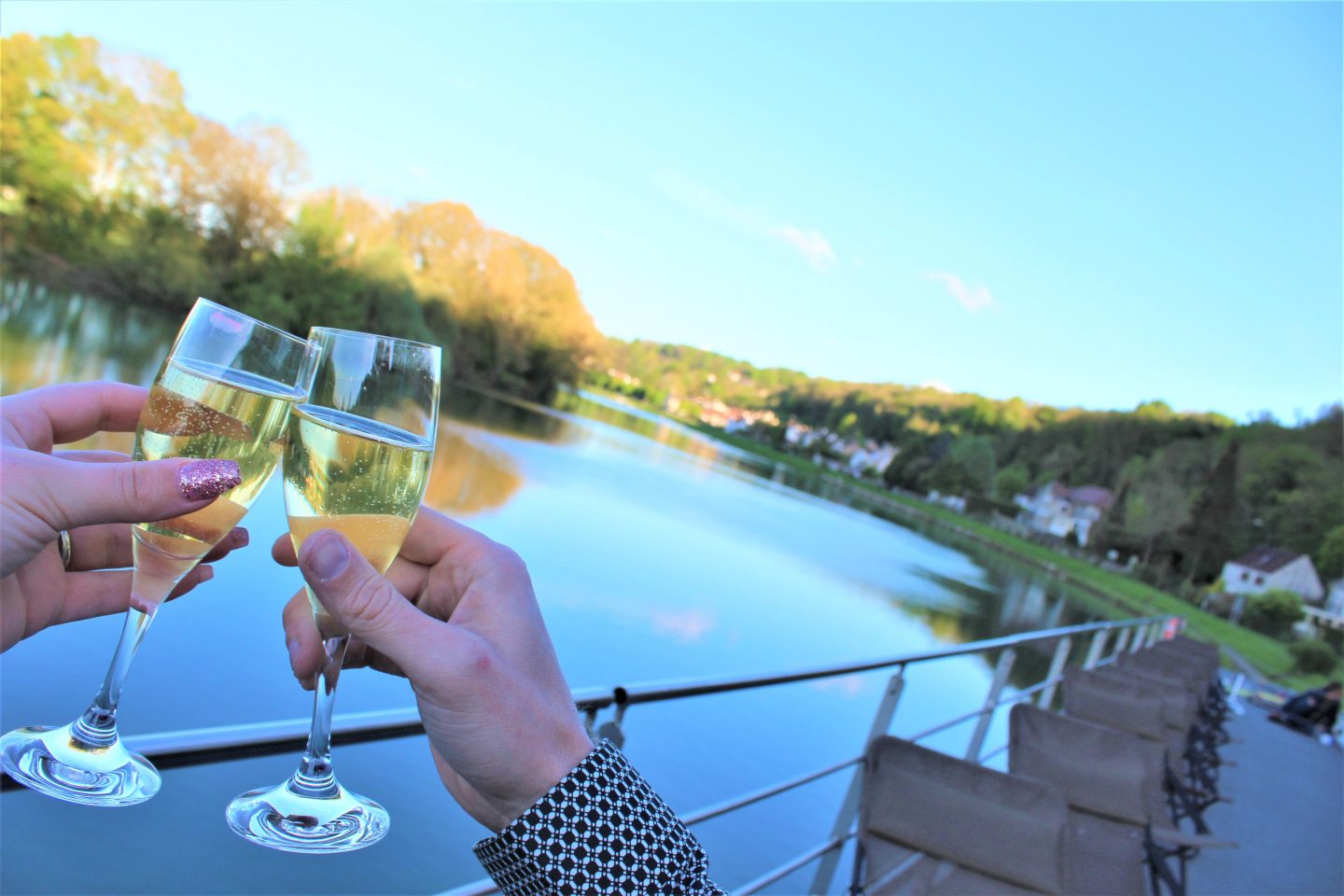 The food and drink was an absolute delight whilst sailing with CroisiEurope on board the beautiful MS Raymonde. The food is very French with lots of local ingredients used.
Being on such a small ship meant meals were at set times and we dined as a group as there were only 14 of us. When they are at a higher capacity they spilt the tables into groups of four and six.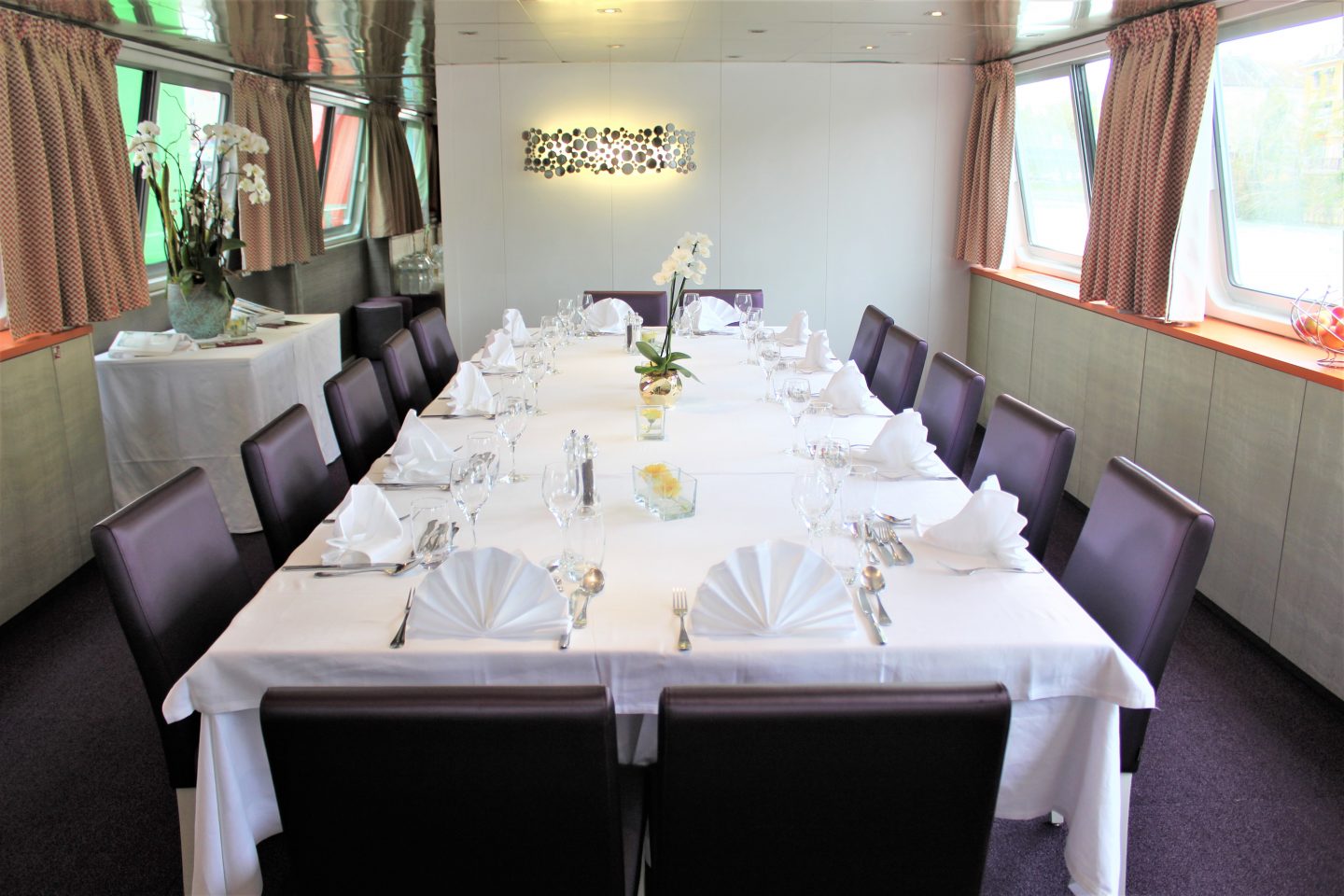 Every day brought a surprise and before each meal the chef appeared and personally told us about the food he had prepared. Dietary requirements were also well-catered-for as one of our fellow passenger's was vegetarian while another required gluten-free.
Breakfast on board was a relaxed affair. A selection of fruits, yoghurts, meats, cereals, cheese, breads and pastries were there to help yourself to. Every day, the chef cooked eggs different ways from fried and poached to omelettes . . . we had them all! There was also freshly squeezed orange juice and good quality coffee.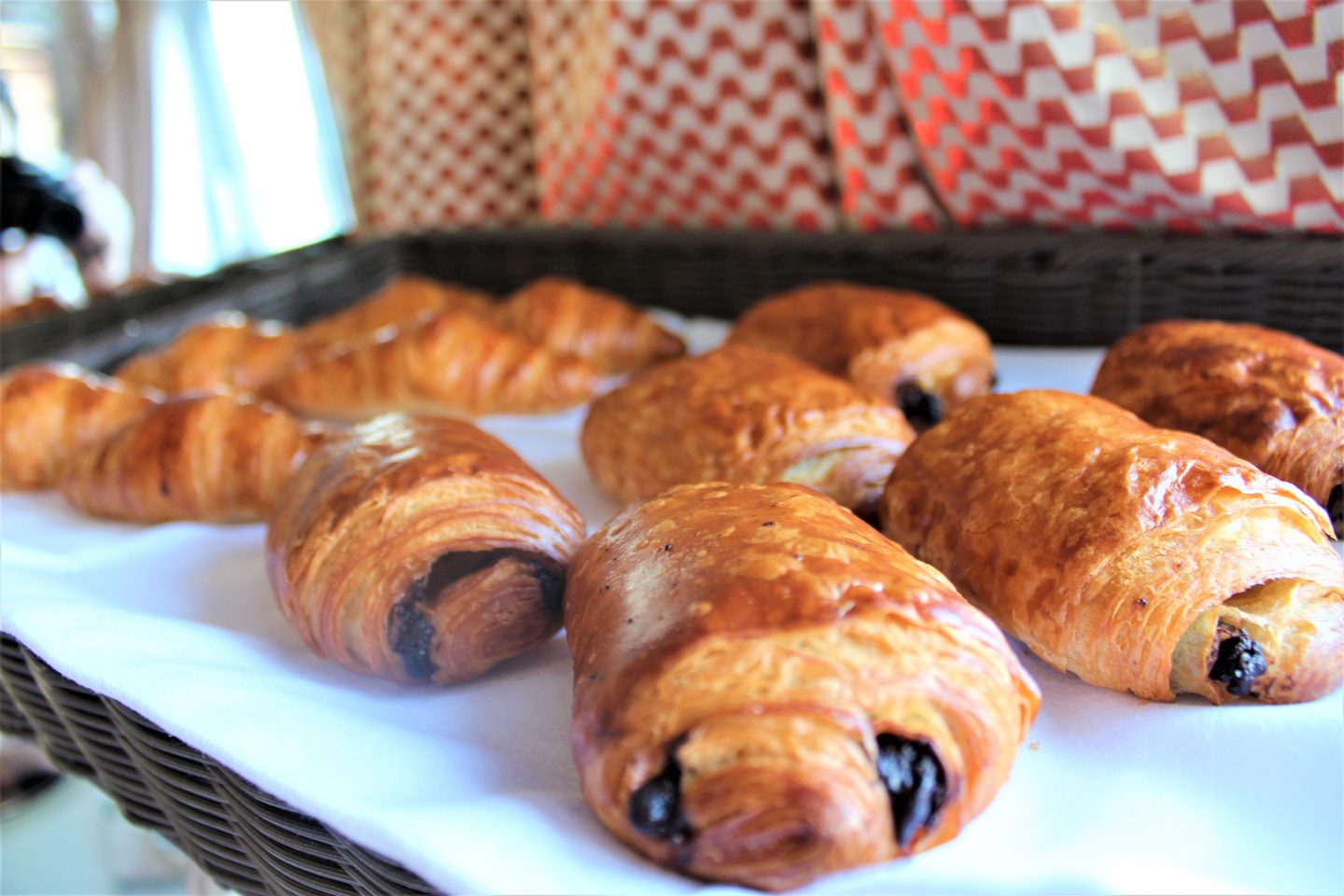 Arriving back from our excursions we were always greeted with a 'cocktail of the day'. We had a great variety and it was lovely to be greeted with a drink after a morning of sightseeing! Cocktails ranged from traditional Aperol spritz . . .
To this surprisingly tasty and refreshing green concoction . . .
Lunch was the meal I looked forward to the most for one reason, which I will tell you about later! We had some fantastic lunches, which usually started off with big bowls of different salads and coleslaws to help yourself to. One of the standout mains we had for lunch was a perfectly-cooked pork dish which melted in the mouth. It was served with a beautiful mustard and cream sauce. There was also a trio of sausages which was one of Mr B's favourite lunch dishes . . .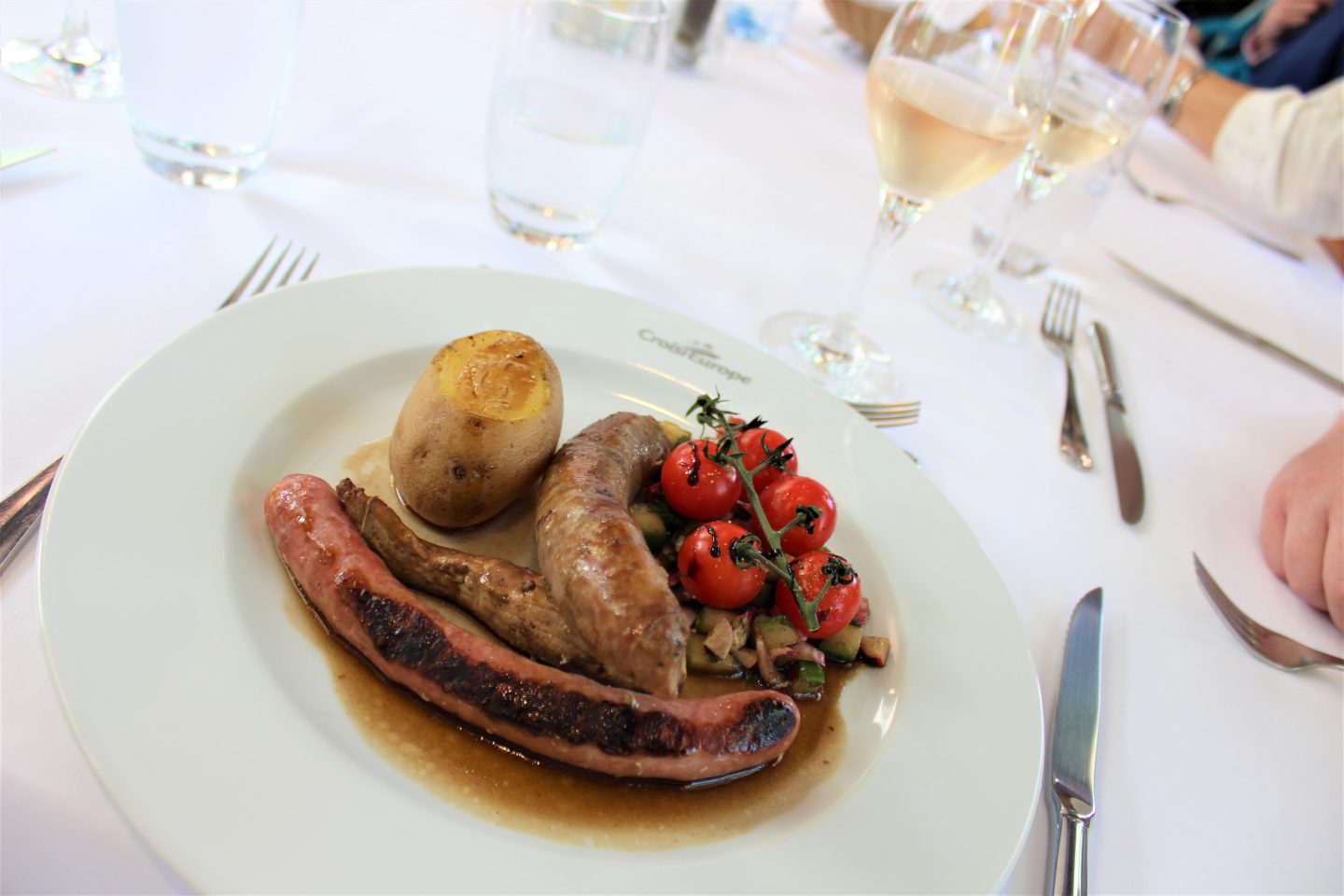 There were two fish dishes we had at lunch which were absolutely delicious. There was this trout dish with a cream and champagne sauce . . .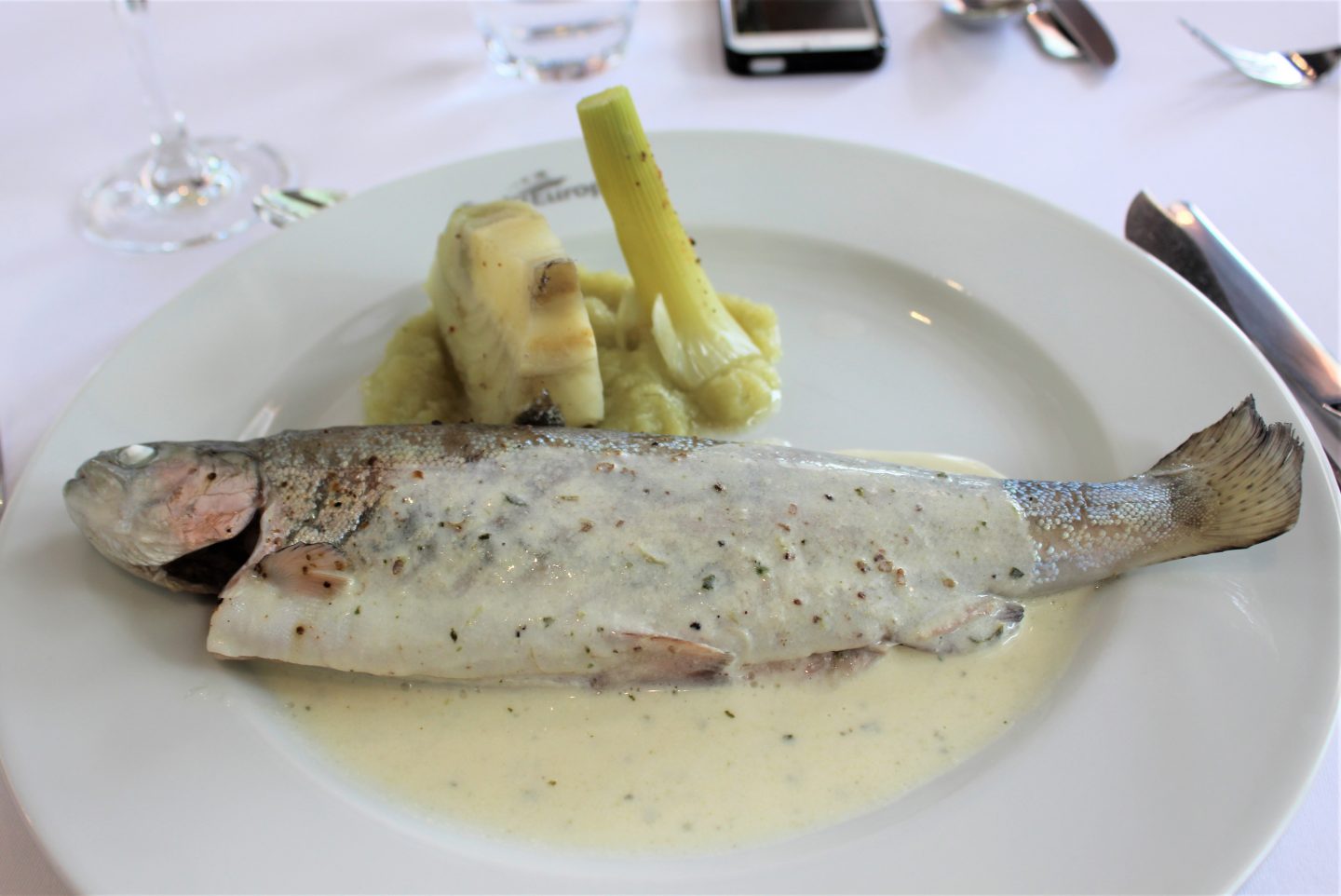 And this perfectly cooked salmon, which was also a huge portion!
For every lunch and dinner our fabulous waitress Joanna paired a wine with the food. We tried so many incredible French wines during our cruise and she definitely knows her stuff. But its not just wine Joanna knows all about  . . .
The best bit about lunch is that every day we were served two different cheeses and it was probably some of the best cheese I have ever tasted! Joanna is a cheese and wine goddess as each of her choices were perfect and her knowledge was brilliant!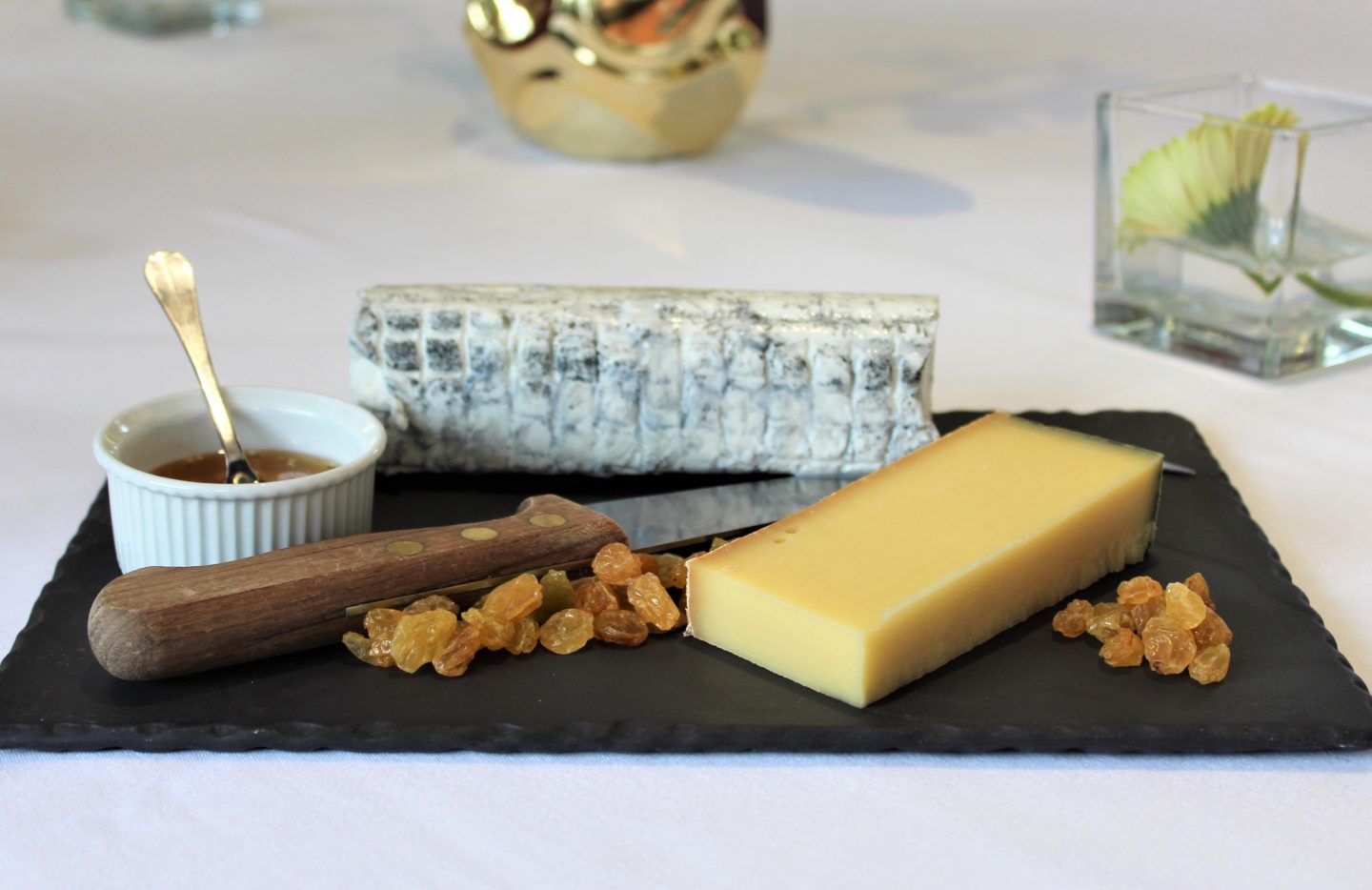 Dinner . . . again we had so many delicious meals. There were two starters which really stood out for me. The first was this perfectly poached egg in a beautiful cream and chorizo sauce. The egg was perfectly cooked and the sauce had just the right amount of heat from the chorizo. It was a really light starter and the flavours were delicious. Of course, I mopped up every bit of the beautiful sauce with French bread!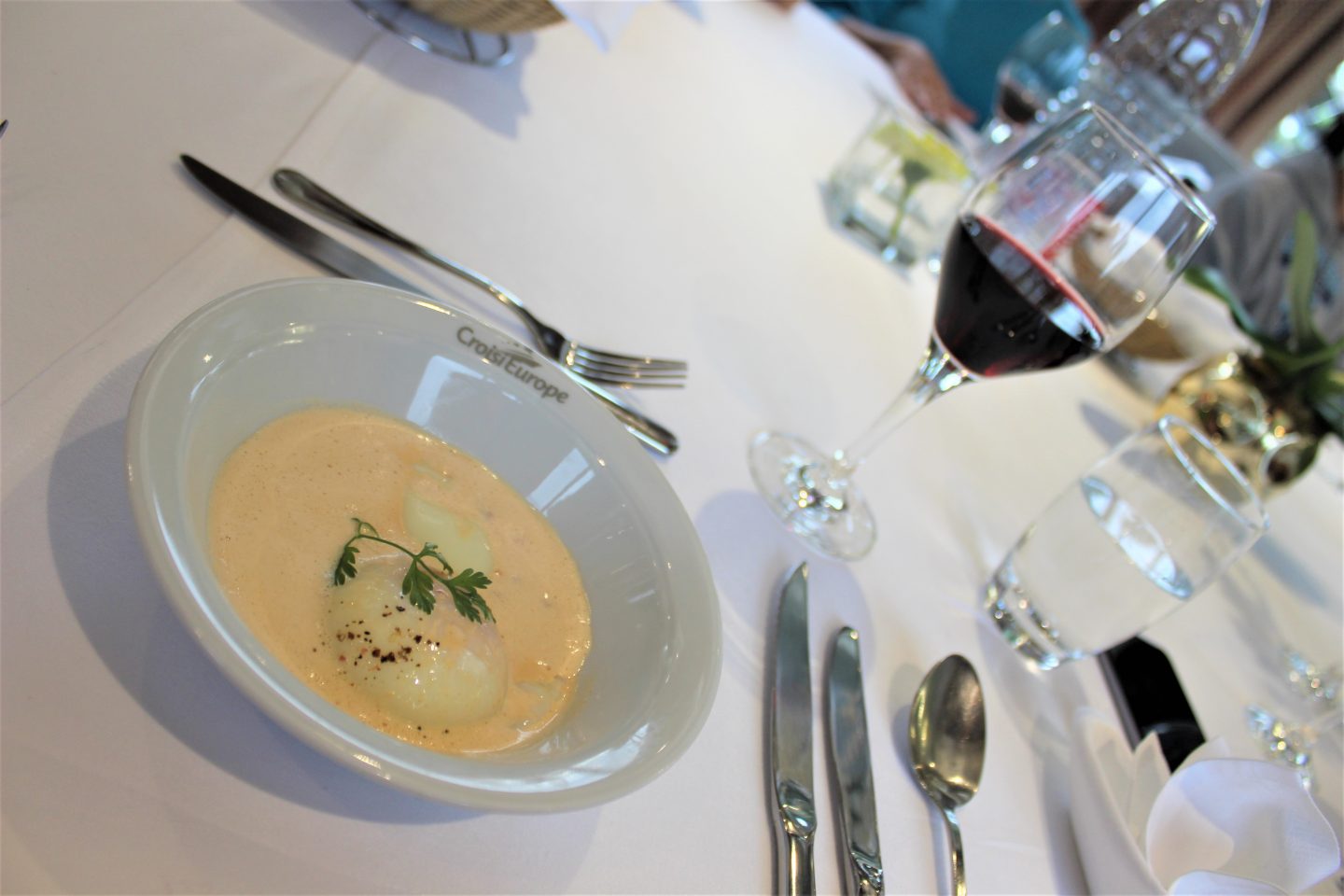 The second of my favourite starters was this gooey, moreish and absolutely delicious cheese souffle. I was definitely in cheese heaven on this cruise! Another unique but beautiful starter was this baked prawn and crab mouse. It was so delicate but packed full of flavour and chunks of delicious seafood!
My favourite main course was the fillet of beef. Cooked just how I like it – nice and pink – it was a fantastic cut of meat full of flavour and seared perfectly on the outside.
My favourite dessert was this incredible tiramisu, which was so delicious I asked for a second one! And of course, I ate it all!
Other dessert favourites included a delicious crème brulee, which was perfectly set with a yummy crunchy top! And a chocolate fondant with a beautifully runny centre!
Drinks from the bar are included in the cruise so it was nice not to have to carry cash or sign every time you had a drink. They did a very good sparkling wine which I often enjoyed as a pre-dinner drink.
My after-dinner tipple was usually a gin and tonic or I would continue drinking some of the fantastic wine which was served with dinner. You could also get tea and coffee from the bar if you wished.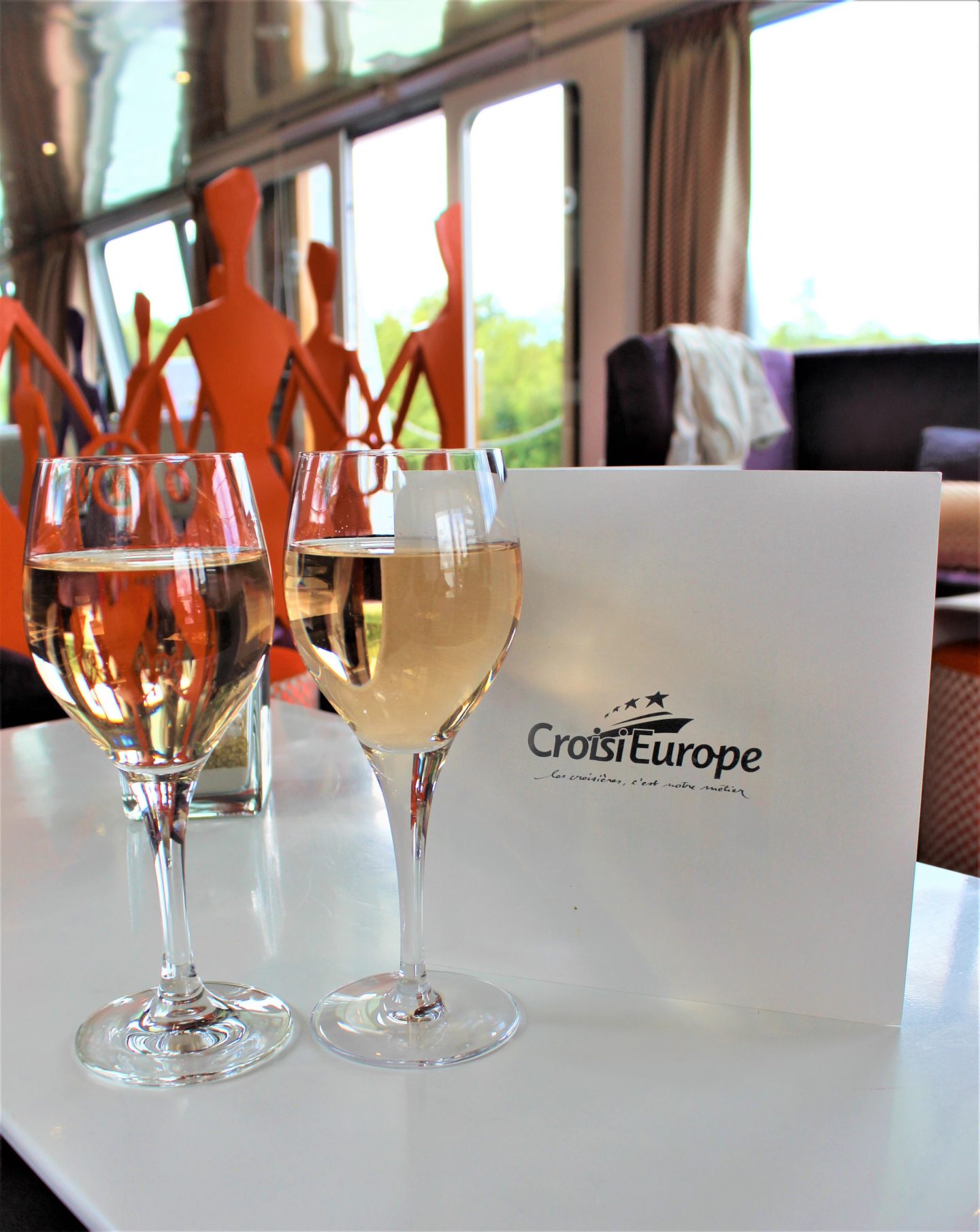 I had a very sore throat while I was away and the crew made several hot honey and lemons for me using fresh lemons. So many in fact, they actually ran out of lemons! But the next time we docked they must have stocked up as when I was back on board they kindly let me know and had a fresh honey and lemon ready for me, which really says everything about the service on board from this fantastic crew.