As soon as we decided to visit Copenhagen for our Christmas holiday, I started researching where to go and what to do (as I do with all holidays, because I am a research freak!).
Tivoli Gardens kept popping up and when I looked into it I knew Mr B and I had to go as Tivoli Gardens is an amusement park in the city centre with rides, games, musicals, ballets, beautiful gardens and during Christmas they have a huge Christmas market there too.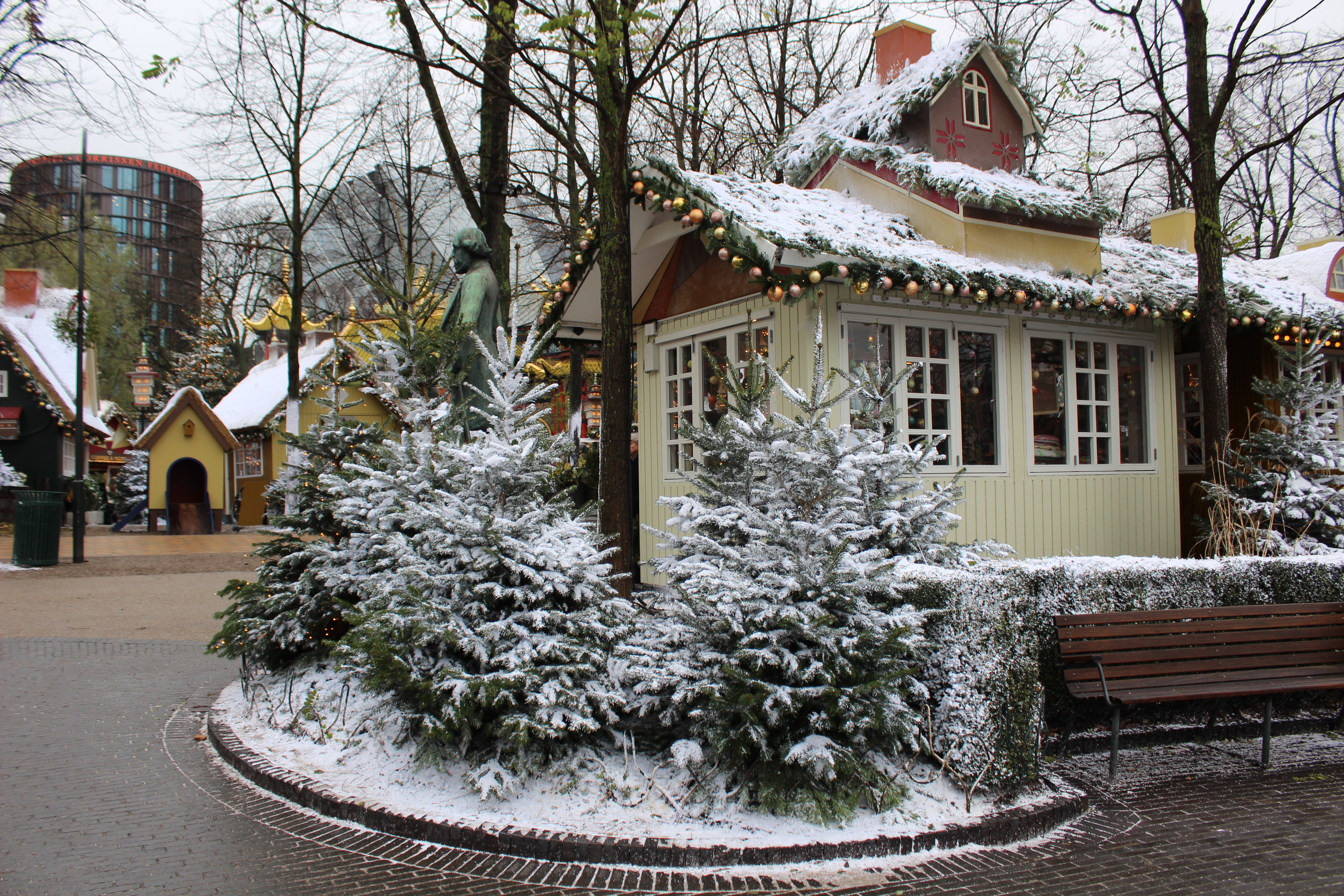 We allocated a full day to visit and I'm glad we did . . . we arrived at 11:30am (it opens at 11am) and we didn't leave until 8:30pm!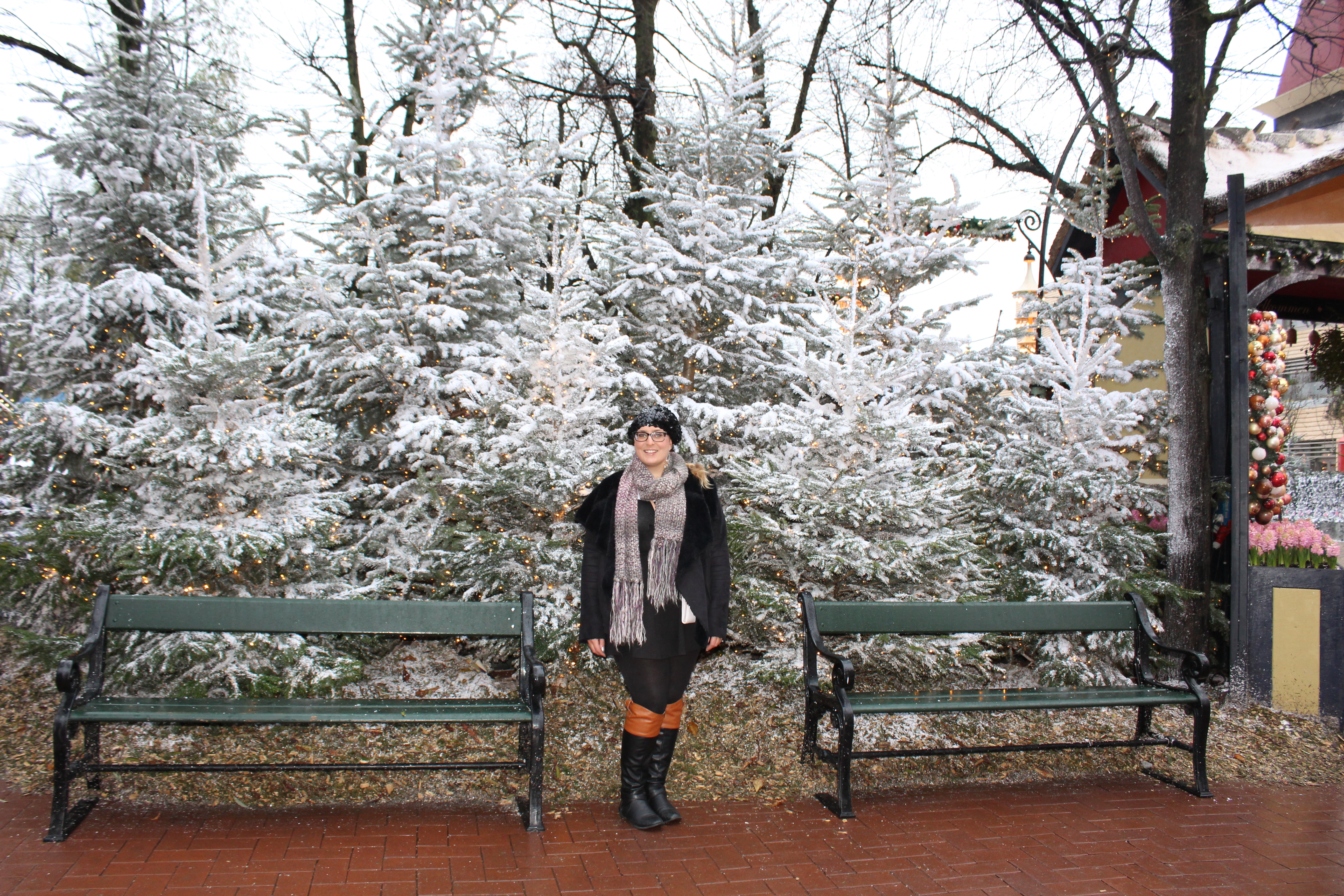 There are so many rides and such a great choice for all ages from the tame . . . such as The Classic Carousal,
 . . . The dragon boats, which we went on in daylight and darkness in the evening, which I would definitely recommend . . .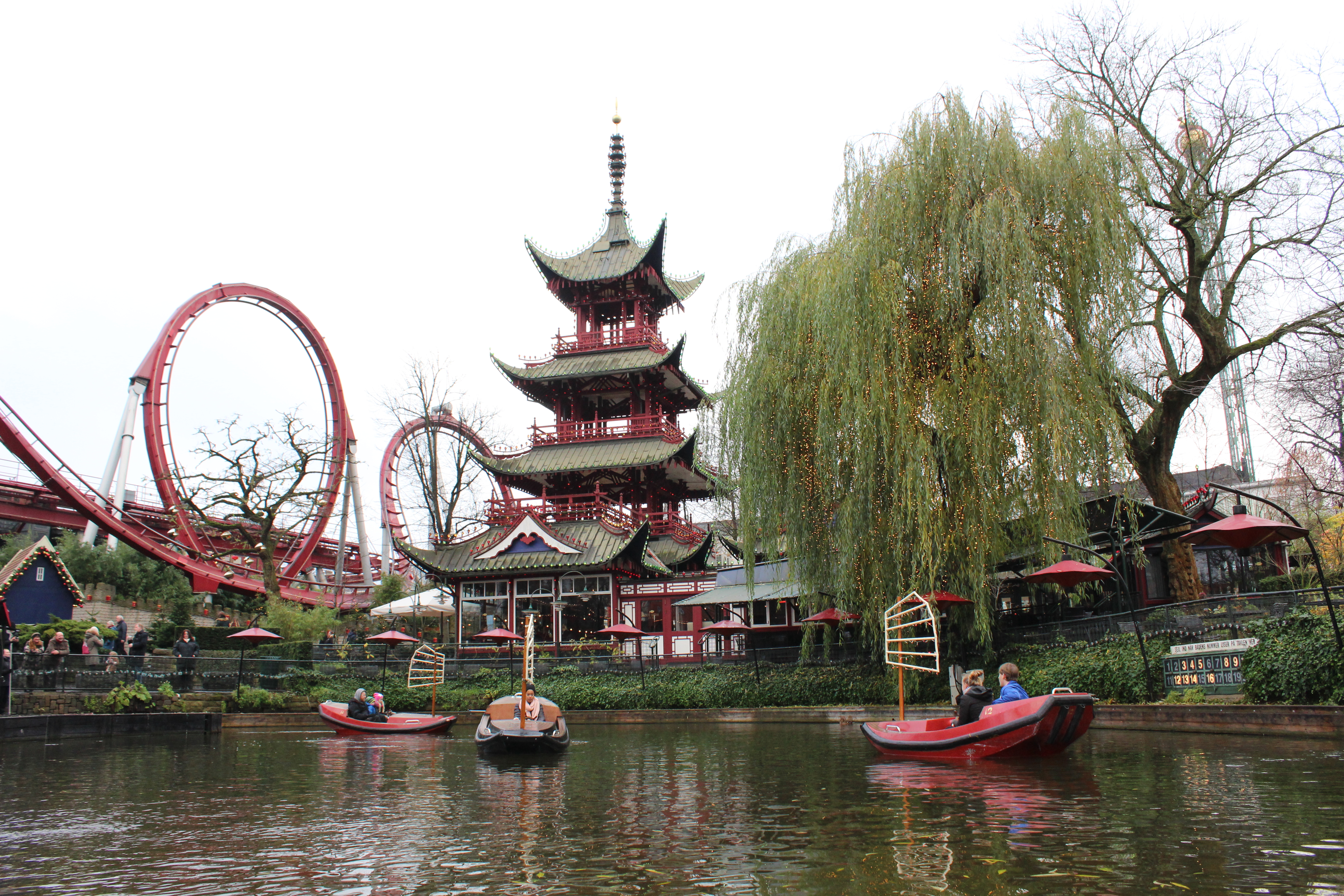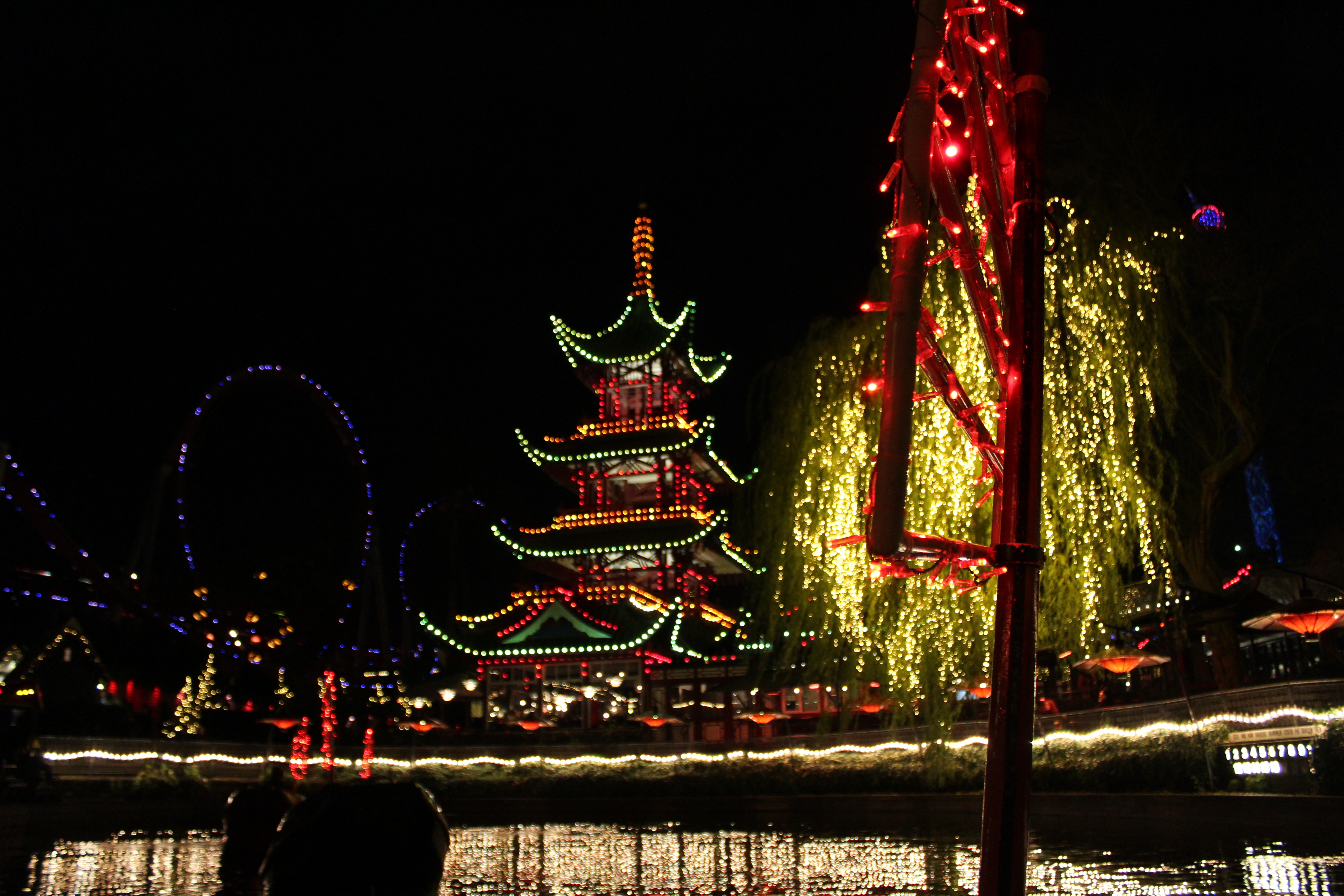 Then there's the Flying Trunk, a lovely ride which takes you through a selection of fairy-tale scenes, The Mine which was so much fun me and Mr B went on it three times and The Ferris Wheel giving us fantastic views over the park, which looked beautiful all lit up and twinkling.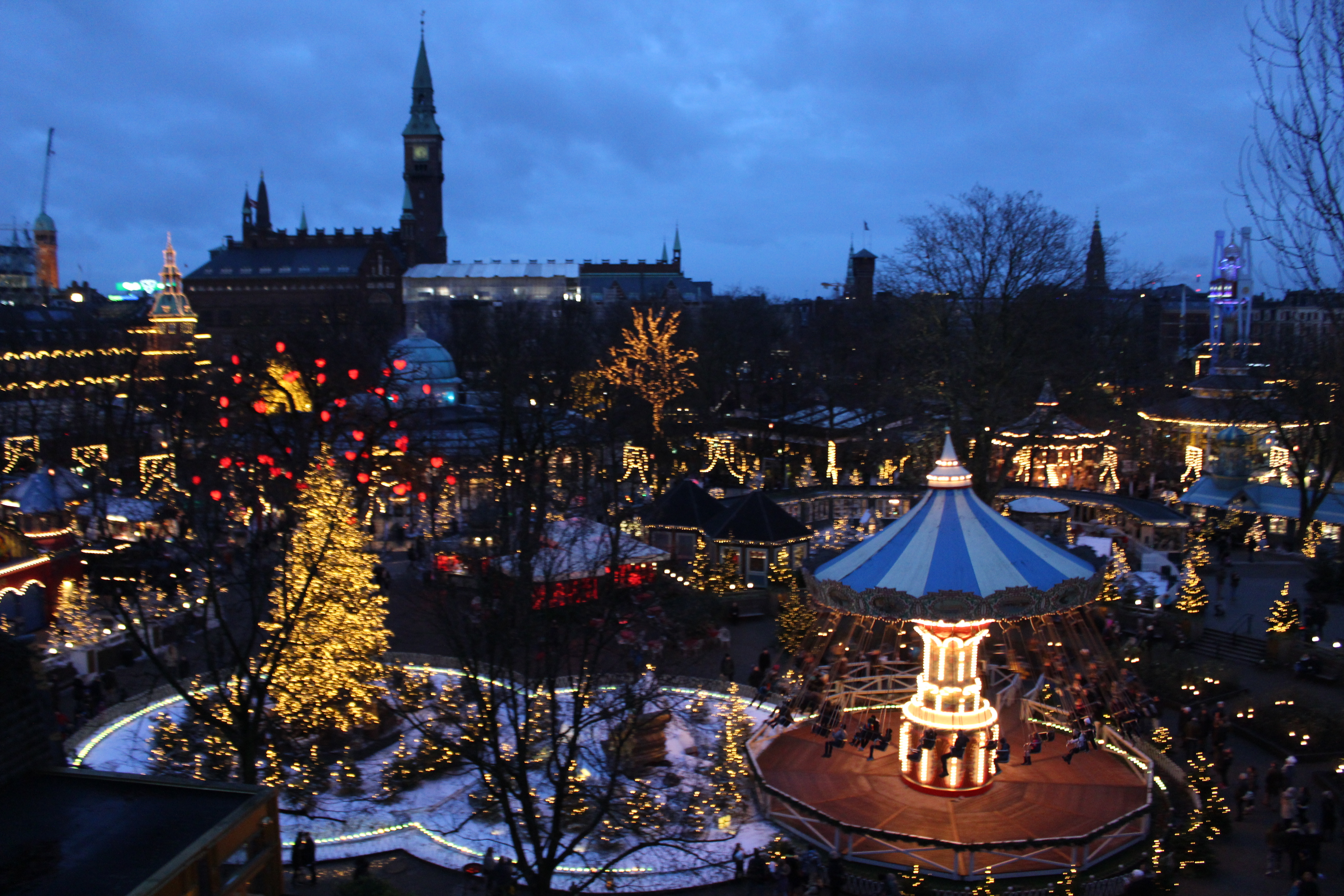 And now to the not so tame. We braved The Golden Tower, a 63-metre open-air ride which shoots you up and down . . . absolutely terrifying but gives you great views. The Odin Express is a fantastic runaway train ride and The Roller Coaster is one of the oldest running wooden roller coasters in the world. There are lots more exhilarating rides, but my adrenaline only stretches so far in one day!
When not having fun on the rides we were walking around exploring. You can pay just an entrance fee to get into the park if rides aren't your thing and you only want to have a walk around. The gardens are so pretty and immaculately maintained and I can imagine they are even more so in the spring and summer when the flower beds are in full bloom.
We felt extra festive after spending the day at Tivoli, mostly because of all the beautiful lights and Christmas trees that were decorating the park.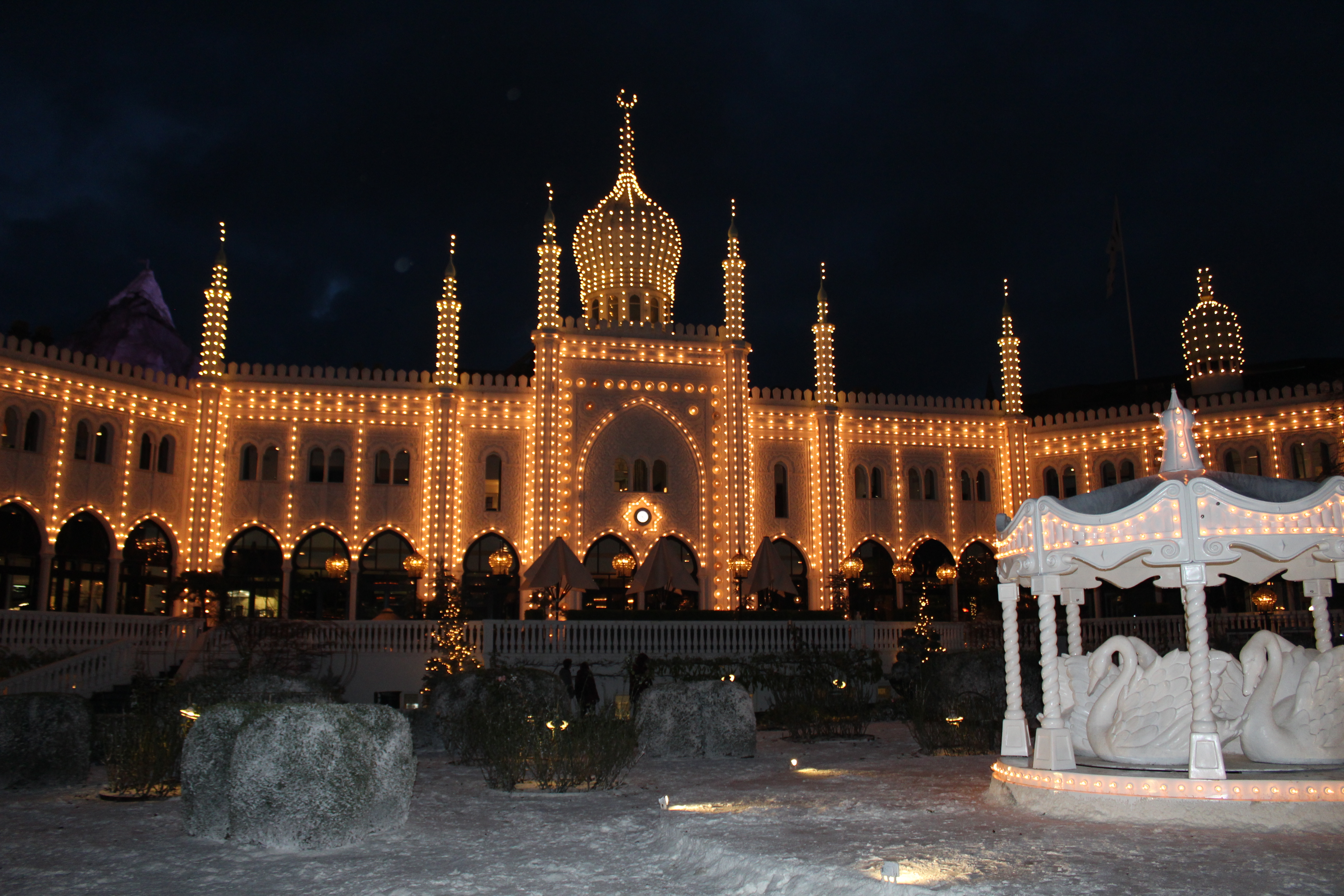 The Christmas market had so many stalls from decorations, gifts, clothing, lots of delicious food stands . . .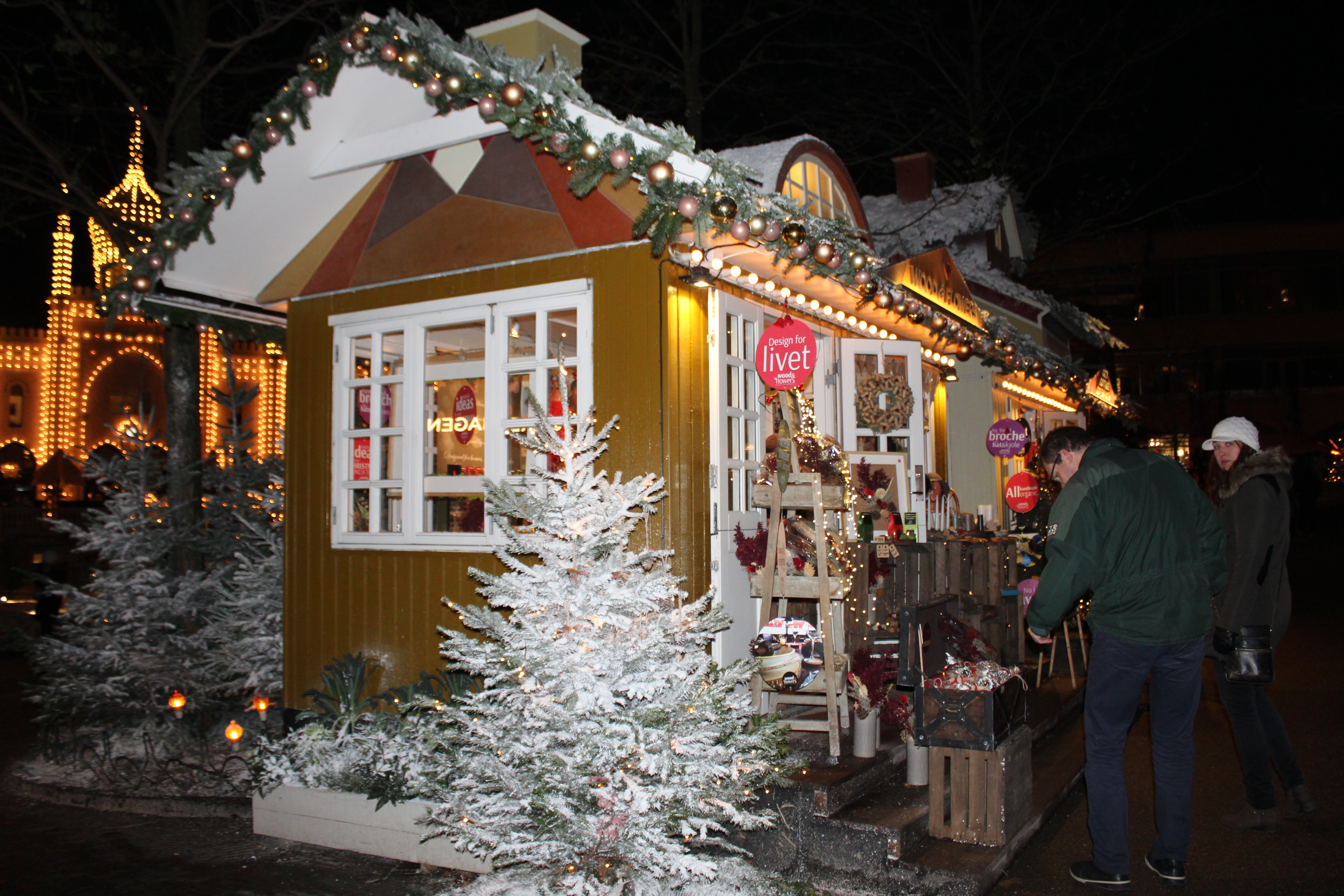 and my favourite . . . mulled wine, or as it's called in Copenhagen . . . Glogg. How cute are these sleigh seats!  
We were also impressed by the Tivoli Christmas Illuminations . . . what a beautiful show it was. Held on the lake it was a spectacular light show with lasers, fire and smoke with music from The Nutcracker. It was so cleaver how it was done it gave us goose bumps and my photos do not do it justice.
After a full day and with tired feet we headed off back to our hotel full of Christmas spirit and feeling like giddy teenagers. I could imagine families, friends and couples old and young would all love Tivoli. We were certainly captivated by the magic.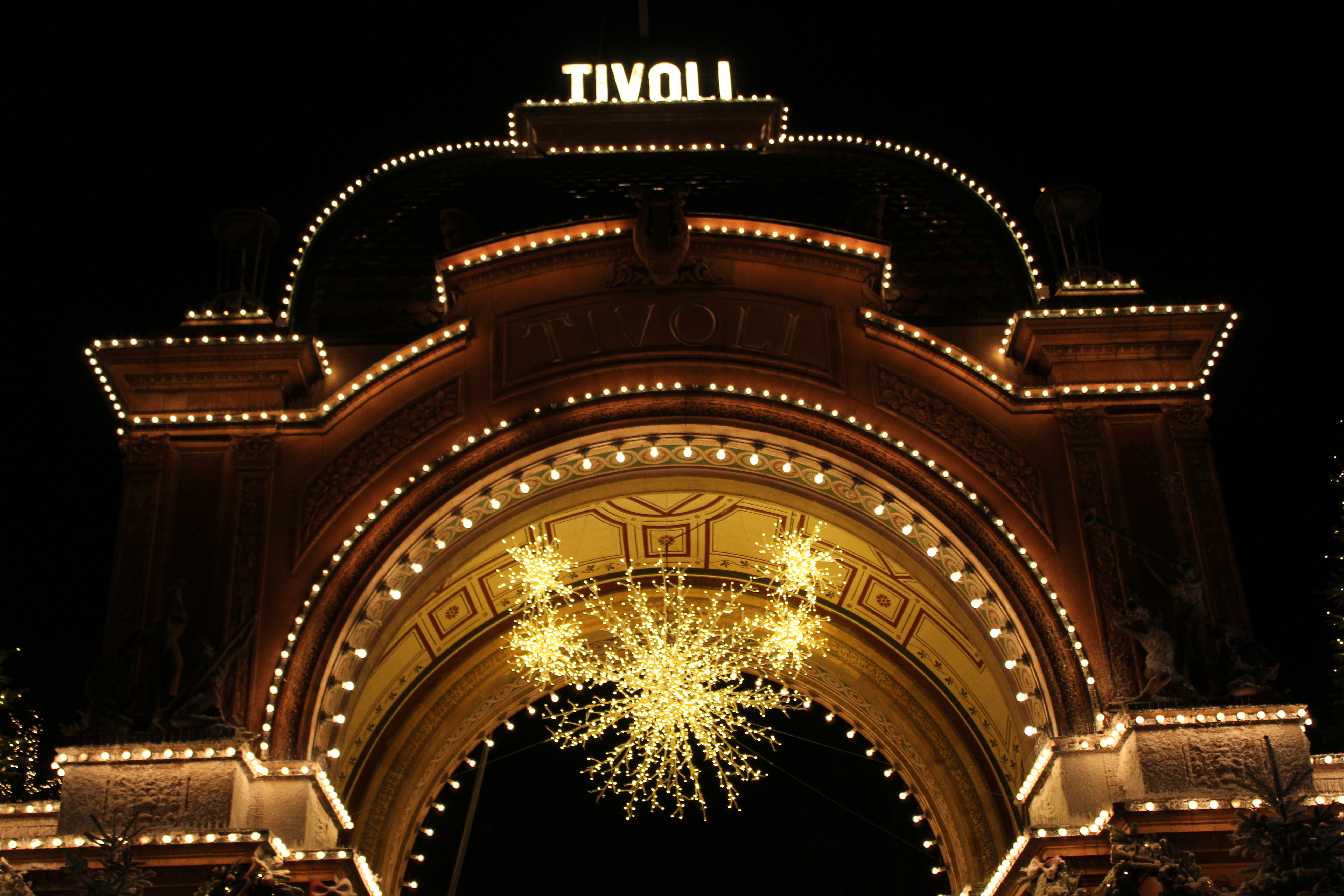 https://www.tivoligardens.com/
Vesterbrogade 3, 1630, Copenhagen