You are spoilt for choice of where to go for breakfast in Soho, but I think we hit the jackpot with the recently-opened Soderberg.
This Swedish café bakes all its own breads and buns in-house and their coffee is roasted in Sweden by Johan & Nyström.
We arrived bright and early on Sunday morning (okay not so bright, we did get in at 2am!). They open at 9:30am on Sundays and we were there bang on 9:30am! We received a warm welcome and had the choice of seats, with the comfy sofas and chairs calling our names!
Sitting comfortably we both ordered a latte as we looked at the menu which was full of light, fresh homemade options. The coffee was great, just the right strength and not too bitter.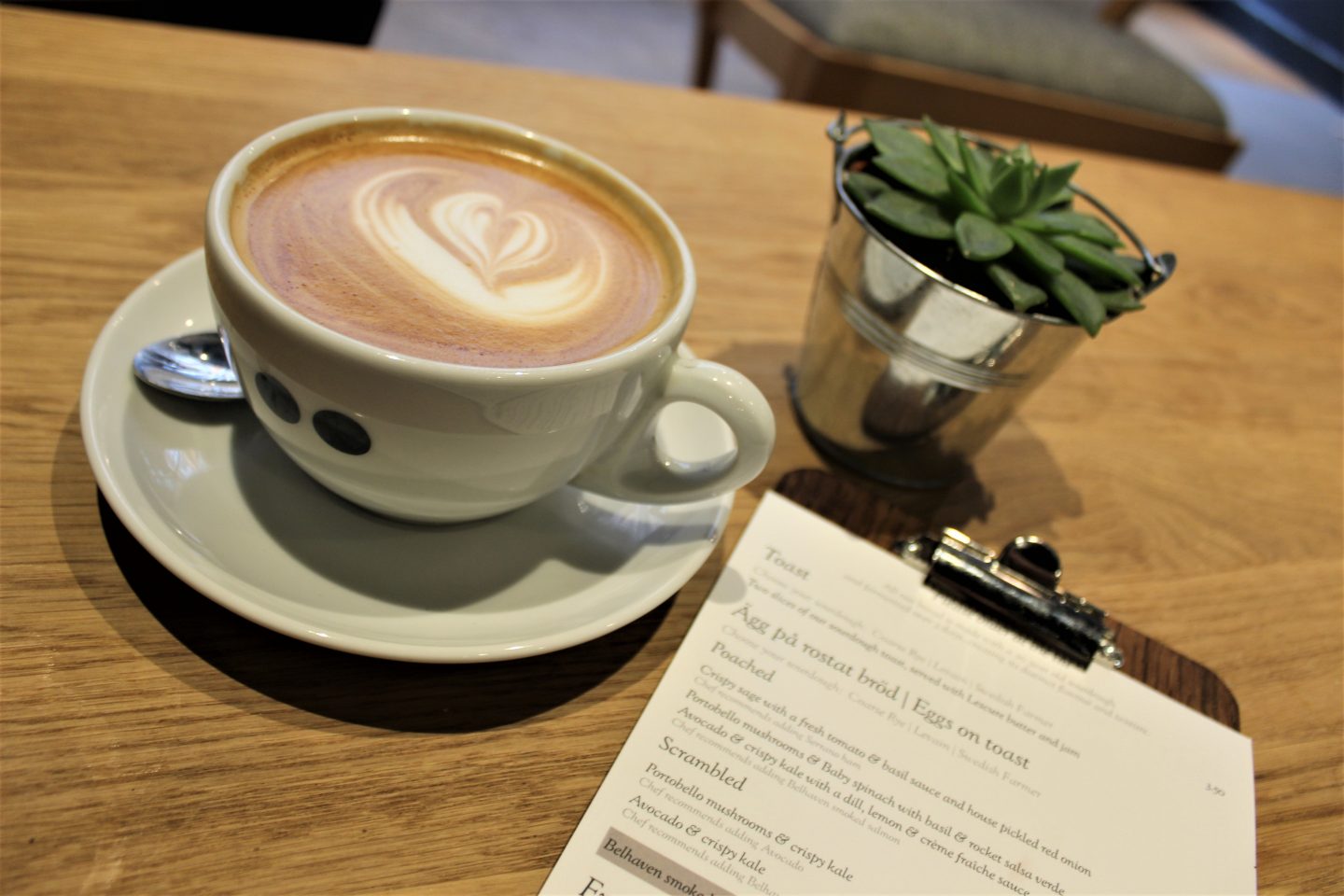 I chose the poached eggs on Swedish Farmer with avocado, Belhaven smoked salmon and a dill, lemon and crème fraîche sauce and I really liked that there was a choice of breads.
The poached eggs were cooked perfectly, the salmon was beautiful and fresh, the avocado was creamy and still had texture and the sauce and the seasoning were balanced very well. It was a perfect breakfast which I would happily eat again!
Mr B chose the Frukostbricka which is Swedish for 'breakfast tray' and includes a little bit of everything. He went for the savoury option which had a small glass of freshly squeezed orange juice, yoghurt and granola, fruit salad,  cheddar cheese, Lescure butter, sourdough bread, crispbread and Serrano ham. Everything was really nice and fresh and Mr B was impressed with the quality of the ingredients, especially the cheese and Serrano ham.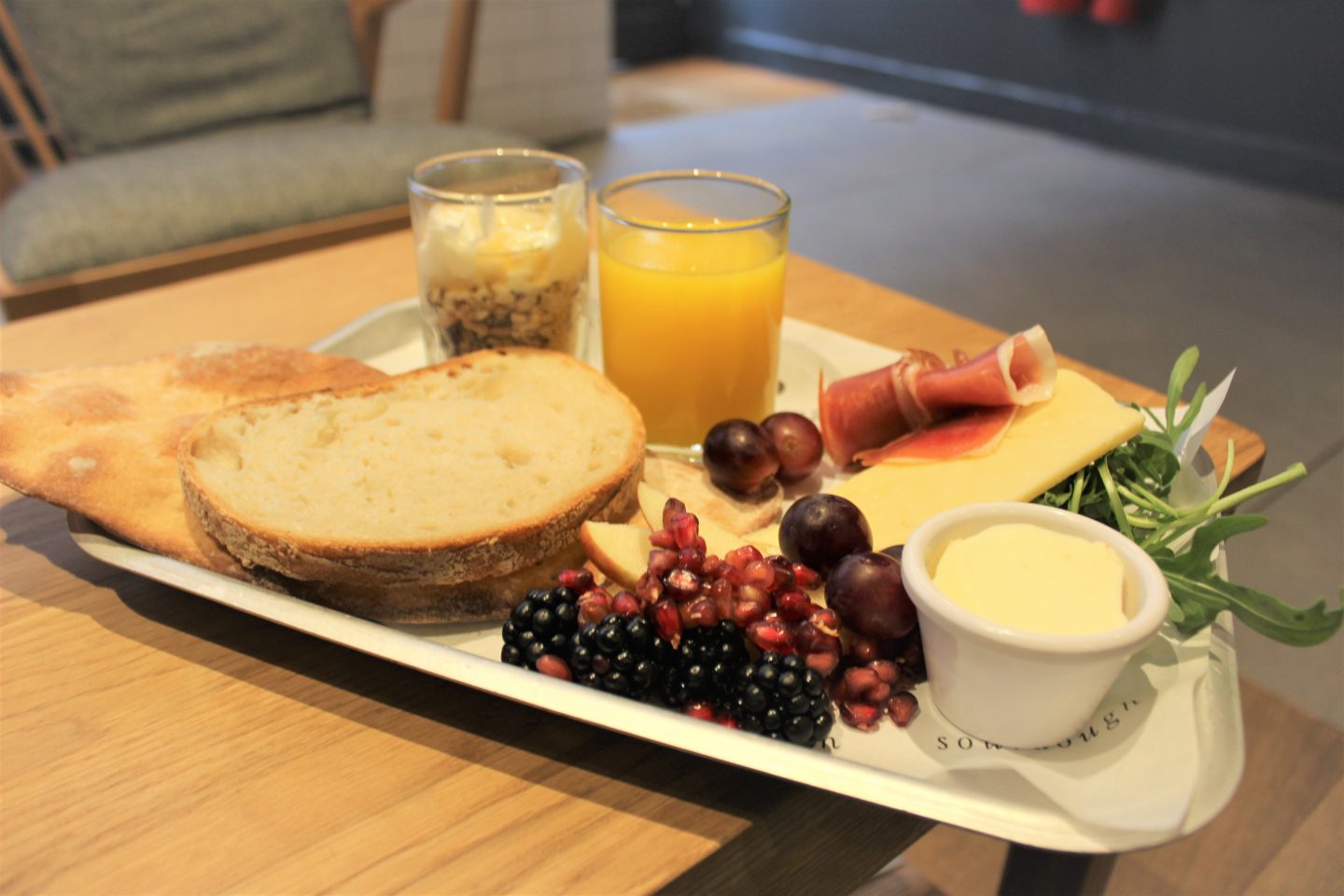 Feeling just the right amount of full, we had a cinnamon and cardamom bun to take away with another latte for me. Wow! These buns were insanely good! The cinnamon bun was sweet, sticky and full of cinnamon.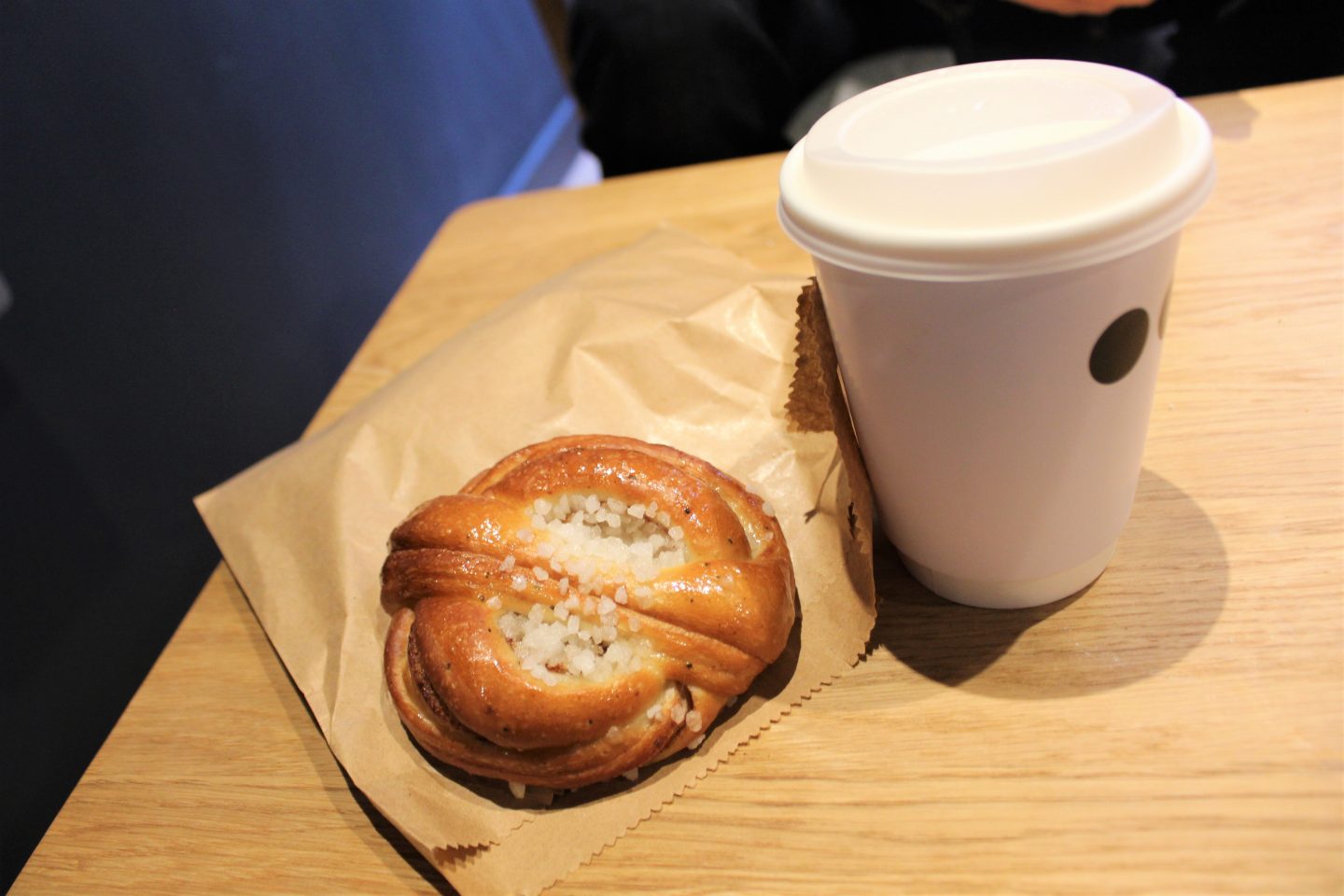 I've never had a cardamom bun before and I feel like my life is now all about finding somewhere that isn't 134 miles from where I live that makes them as good as Soderberg. I need these buns in my life! It was incredible and I really can't do the flavours justice. All I can say is that you have to try these for yourself!
36 Berwick St, Soho, London W1F 8RR