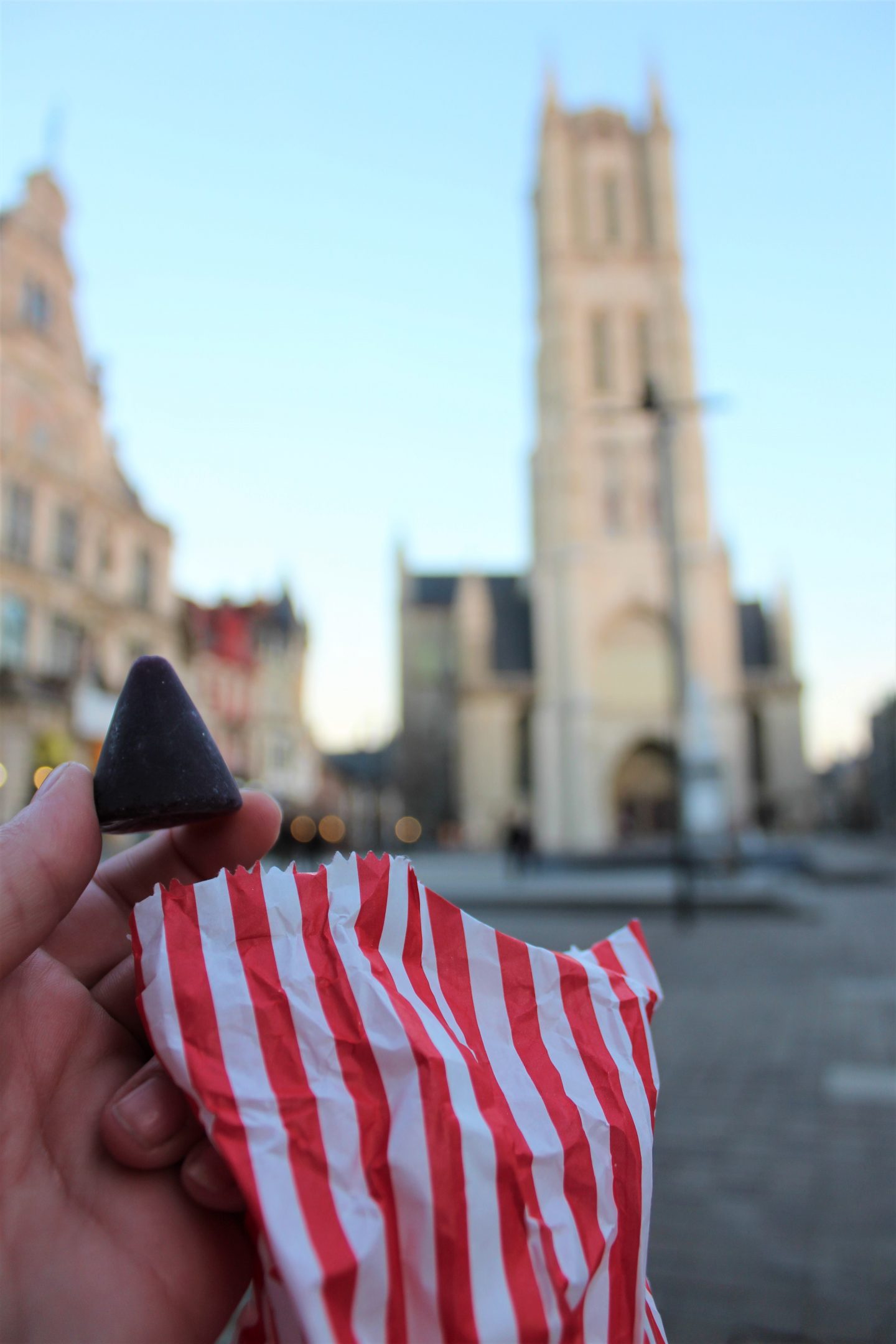 Visiting Ghent with work definitely had its plus points for finding great places to eat and drink!
Here are my top recommendations for food and drink in Ghent . . .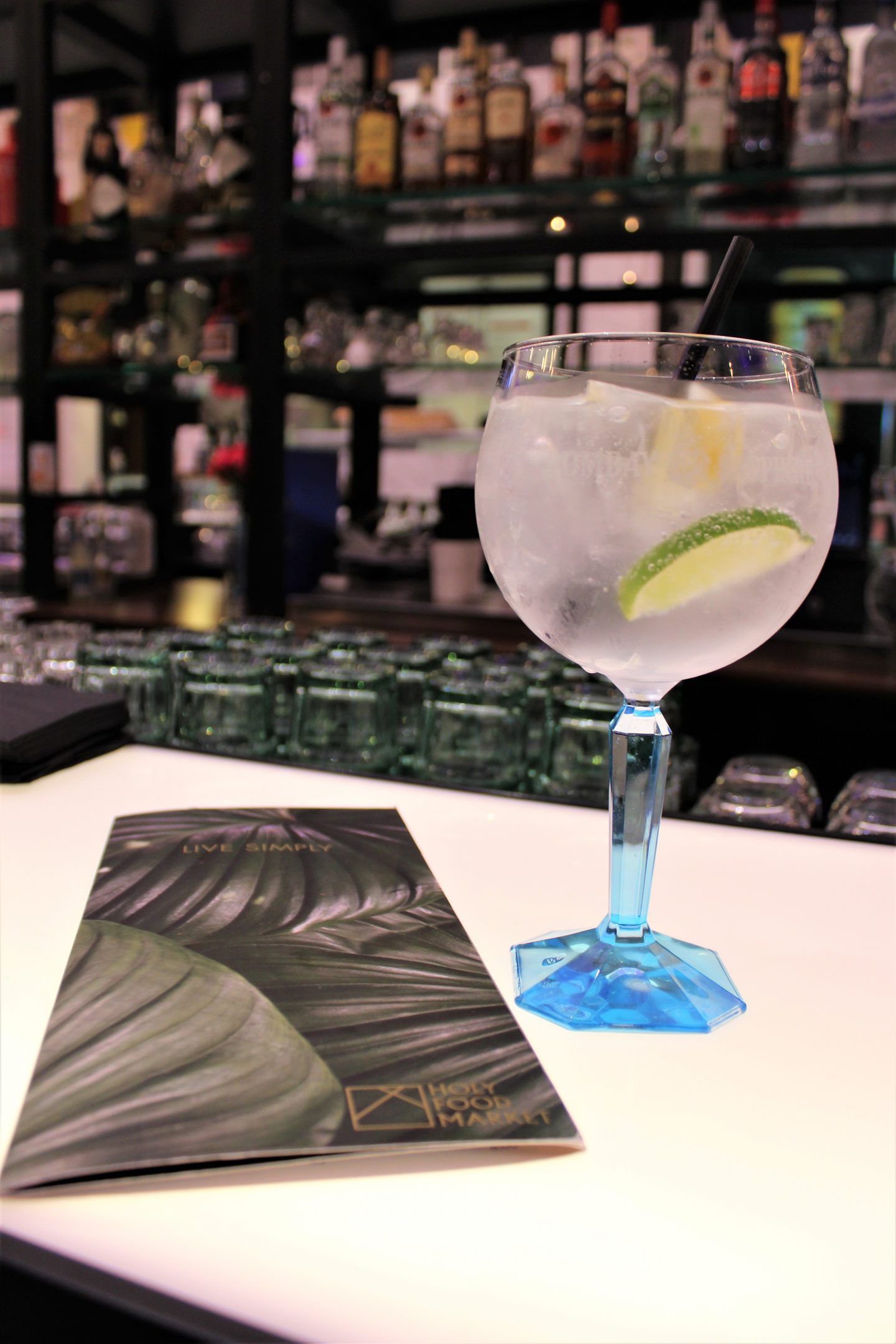 Ghent Noses
A Ghent speciality you may not have heard of are Ghent noses. These moreish jelly sweets are known as such as the shape resembles a human nose! The traditional flavour is raspberry and comes as a purple nose, but many other flavours are now on offer. I bought a mixed bag . . . they are very sweet, perfect for when you want a little sugar rush or have that craving for something sweet!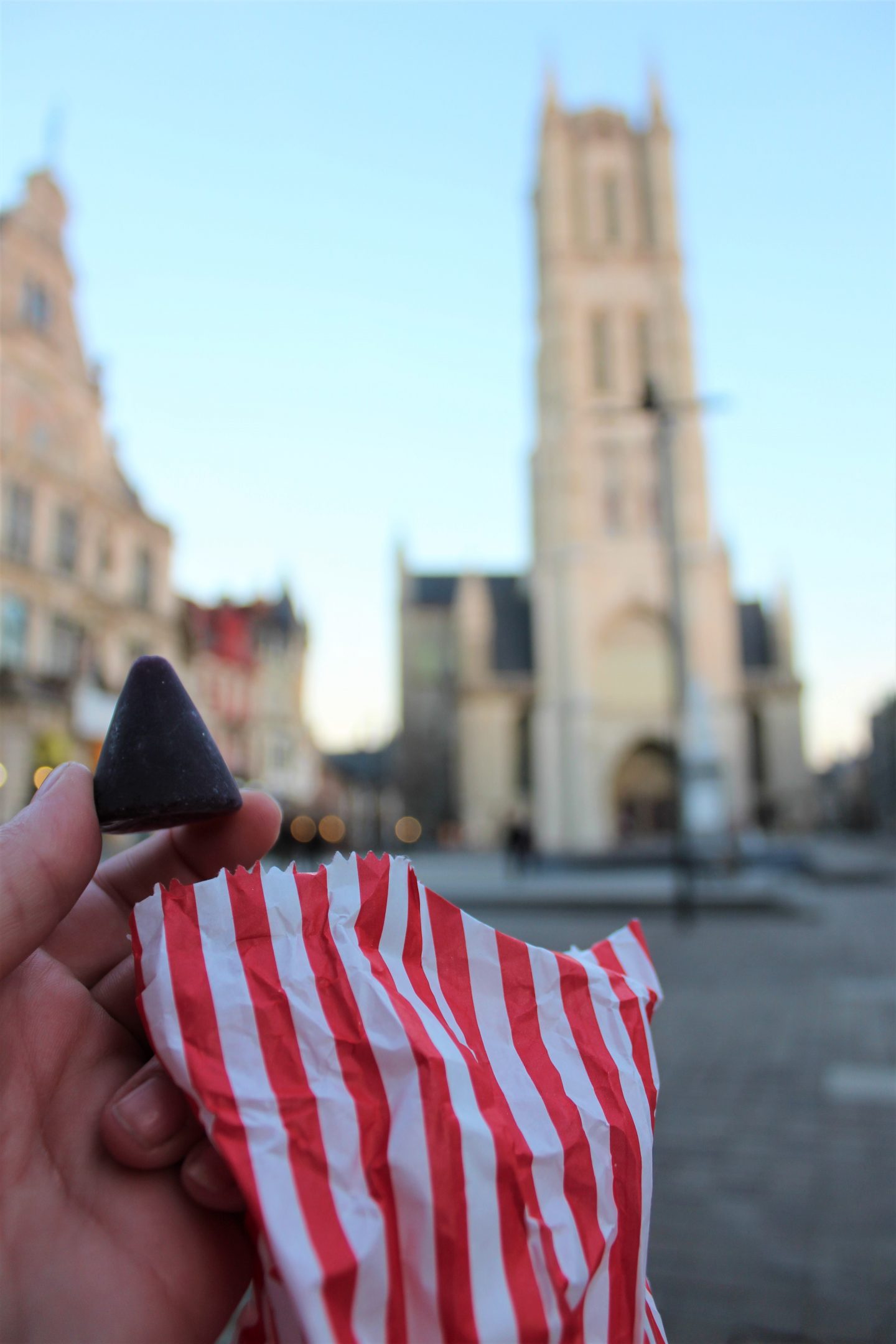 Restaurant De Abt
My favourite restaurant we visited was 'De Abt'. The restaurant specialises in classic Belgian dishes and has a great Orval menu. Orval is a Belgian Trappist beer, which is a special beer as it is brewed and bottle-conditioned at the brewery inside Notre Dame d'Orval monastery. My starter was Orval cheese croquettes . . .
They were incredibly moreish, perfectly golden and crisp on the outside with molten cheese on the inside. The beer taste came through but it didn't overpower the cheese.
My main course was a house speciality dish . . . Stoverij Orval, which is a traditional Belgian stew with chicken.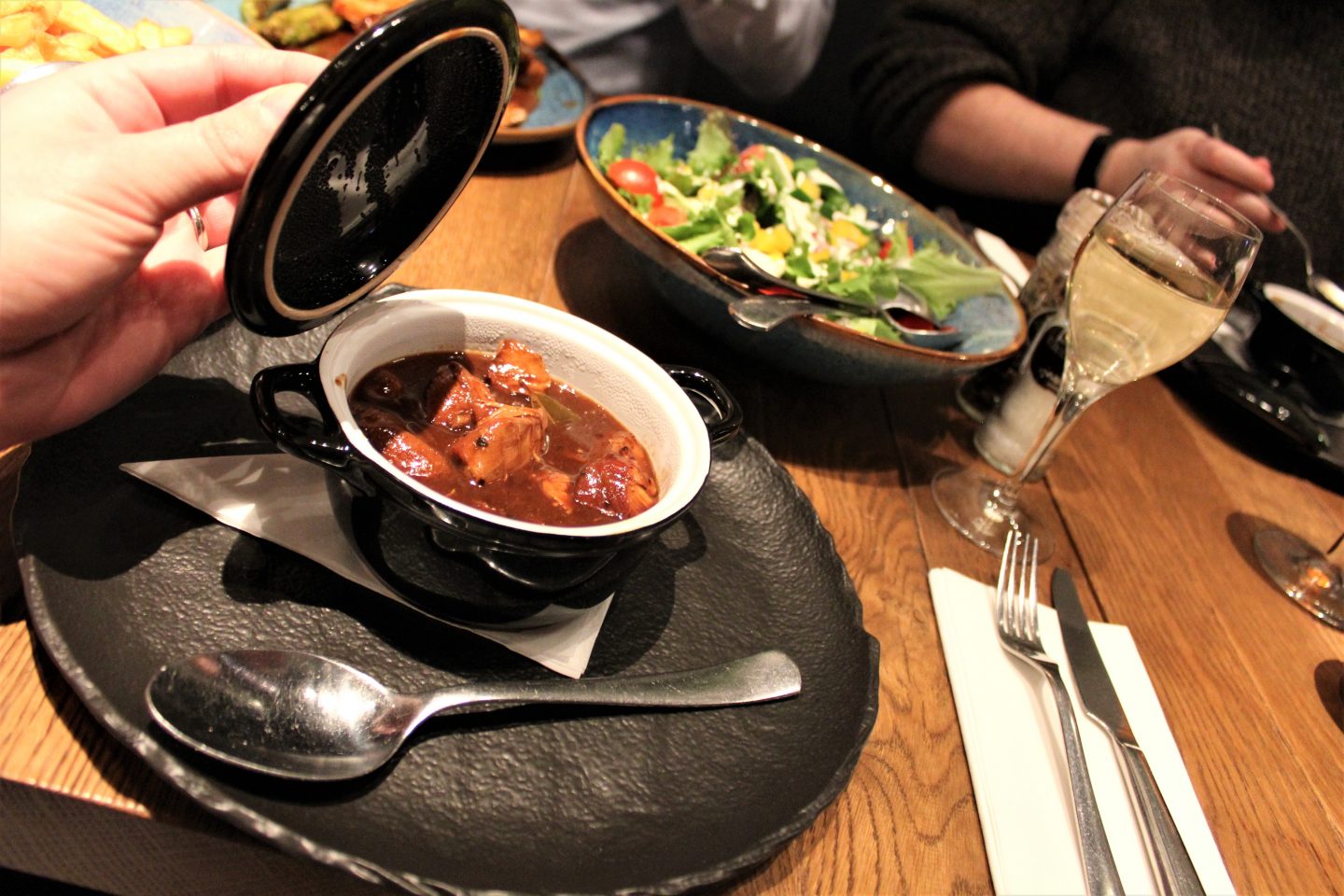 The meat melted in my mouth and the sauce was very rich and decadent, it was served with chips (which I used to mop up every morsel of the delicious sauce!). It was a fantastic dish and if this was my local speciality I would definitely be ordering it once a week.
Dessert was a very rich, boozy and sweet glass of loveliness! It was a delicious Orval Sabayon. A twist on the classic sabayon as it was made with the Orval beer which helped to cut through the sweetness.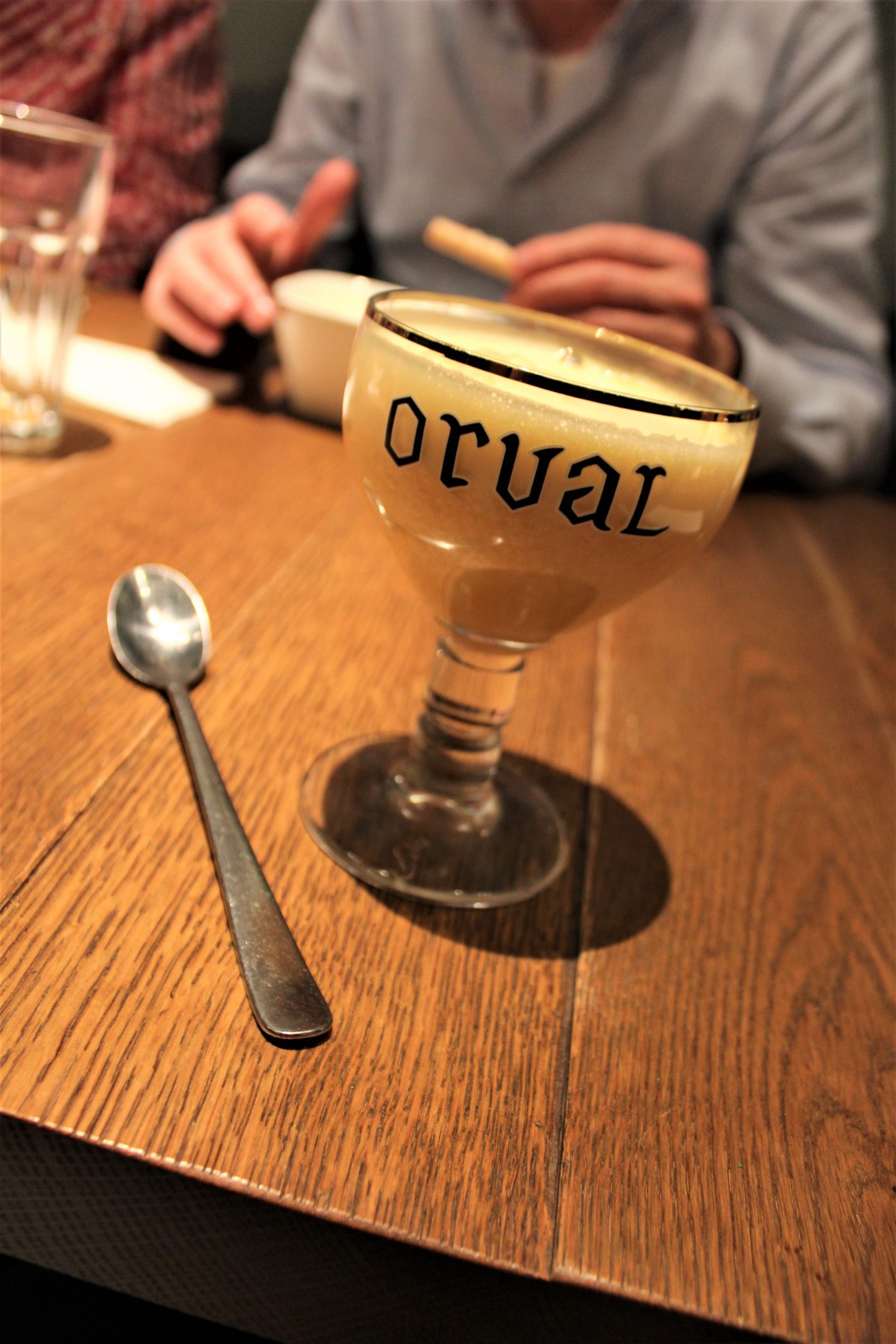 I loved the concept of this menu, which was fun, Belgian, but most importantly . . . extremely tasty!
Belgian Chocolates
You can't possibly visit anywhere in Belgium without getting some Belgian chocolates. I went to the popular Leonidas for mine and I can say every single chocolate was delicious. Creamy milk chocolate with delicious ganache, tasty pralines, sweet white chocolate, coffee butter cream and rich dark chocolate with caramel, the choice was endless!
The Cobbler Ghent
A must-visit cocktail bar in Ghent is 'The Cobbler'. Located at the top of the fabulous hotel '1898 The Post' up the spiral staircase, this elegant bar is the place to go for a perfectly made cocktail.
It was so good we went back every night. I even ordered off-menu a few times asking for my favourite cocktail of all time, the classic cosmopolitan.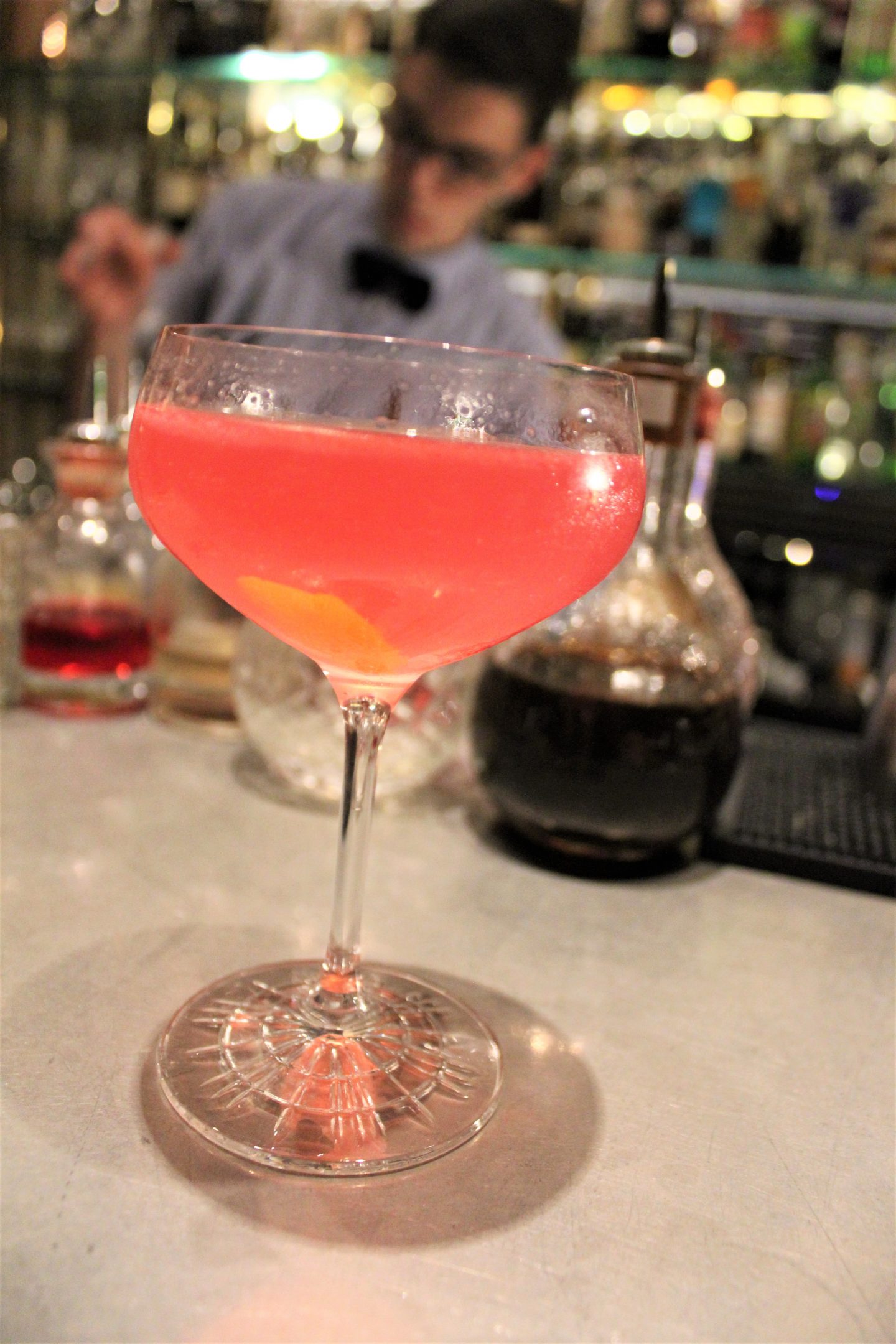 . . . and one of the best espresso martinis I have had for a very long time.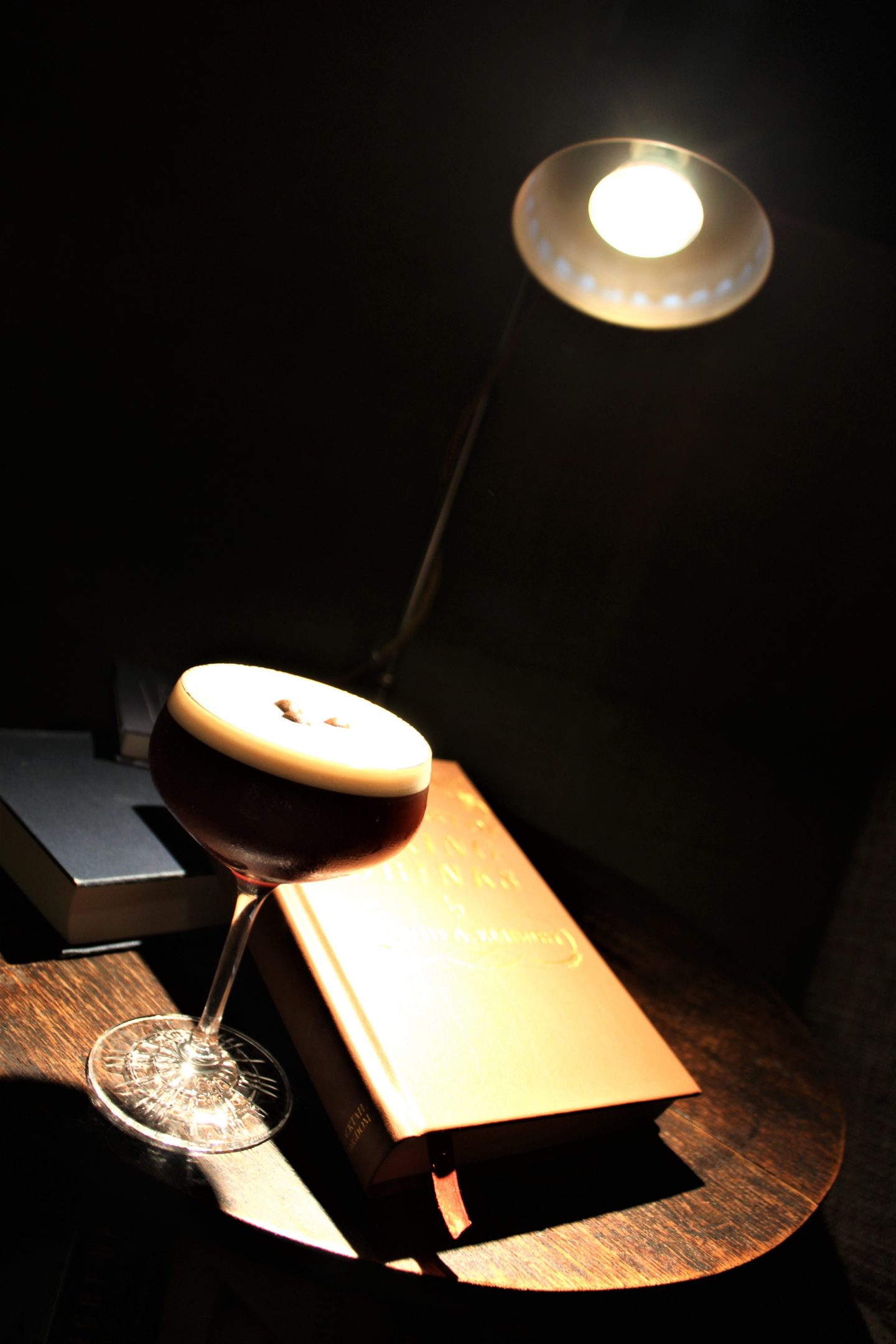 The bar also offers beautiful views over historic Ghent. With a fantastic drink in your hand in a relaxed atmosphere and jazz playing softly in the background, we found this the perfect bar to unwind in after a long day.
Belgian Beer
Not being a beer drinker myself, I didn't try any beer in Belgium, but I made a purchase as a little treat for Mr B who most definitely is a beer drinker. There is a huge range of Belgian beer from pale ales to stouts and red ales. If you like beer, Belgium is the country for you!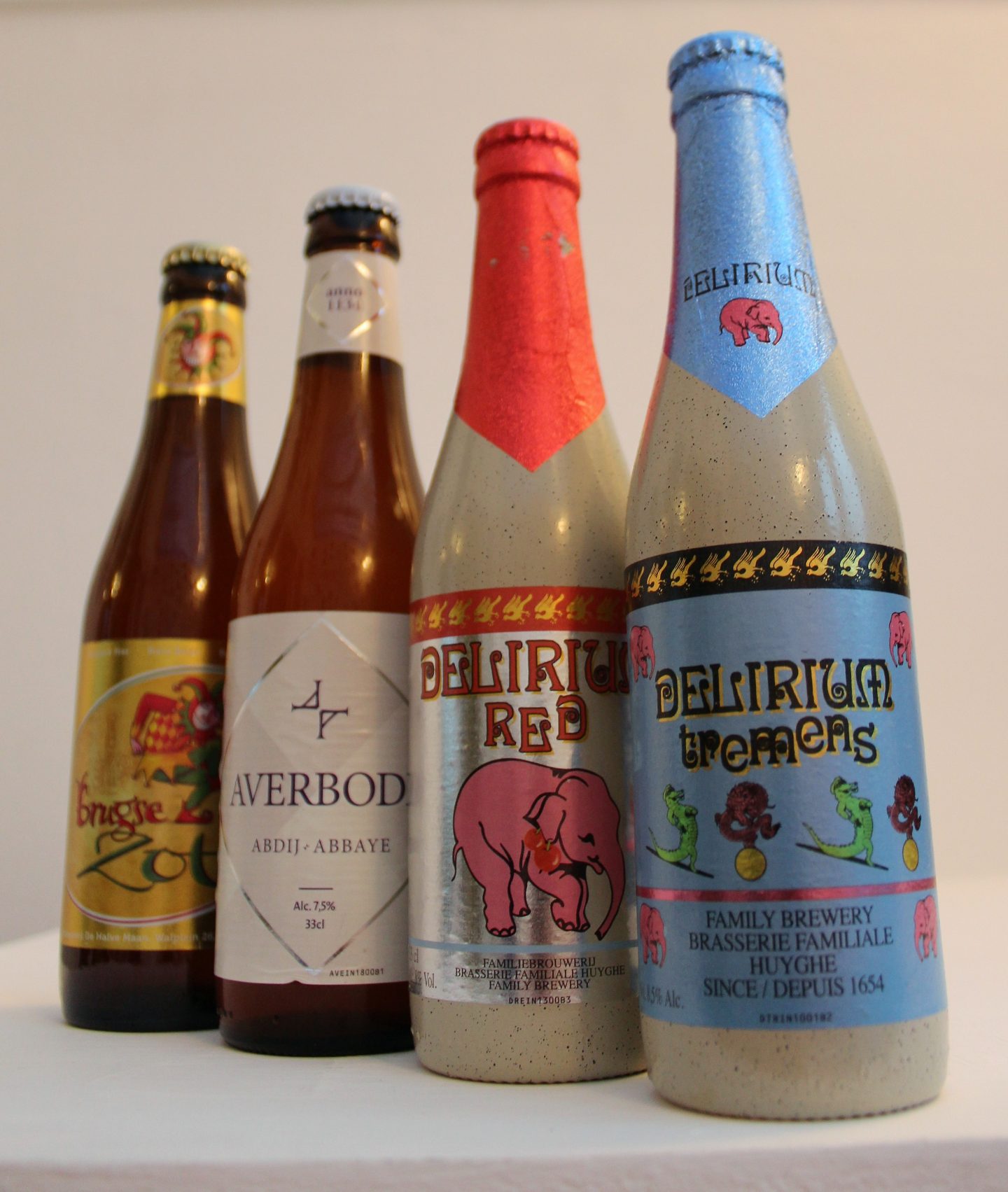 Take note . . . it is probably best not to drink any Belgian beer on an empty stomach as it is quite strong. One of the bottles I got for Mr B was 8.5 percent!