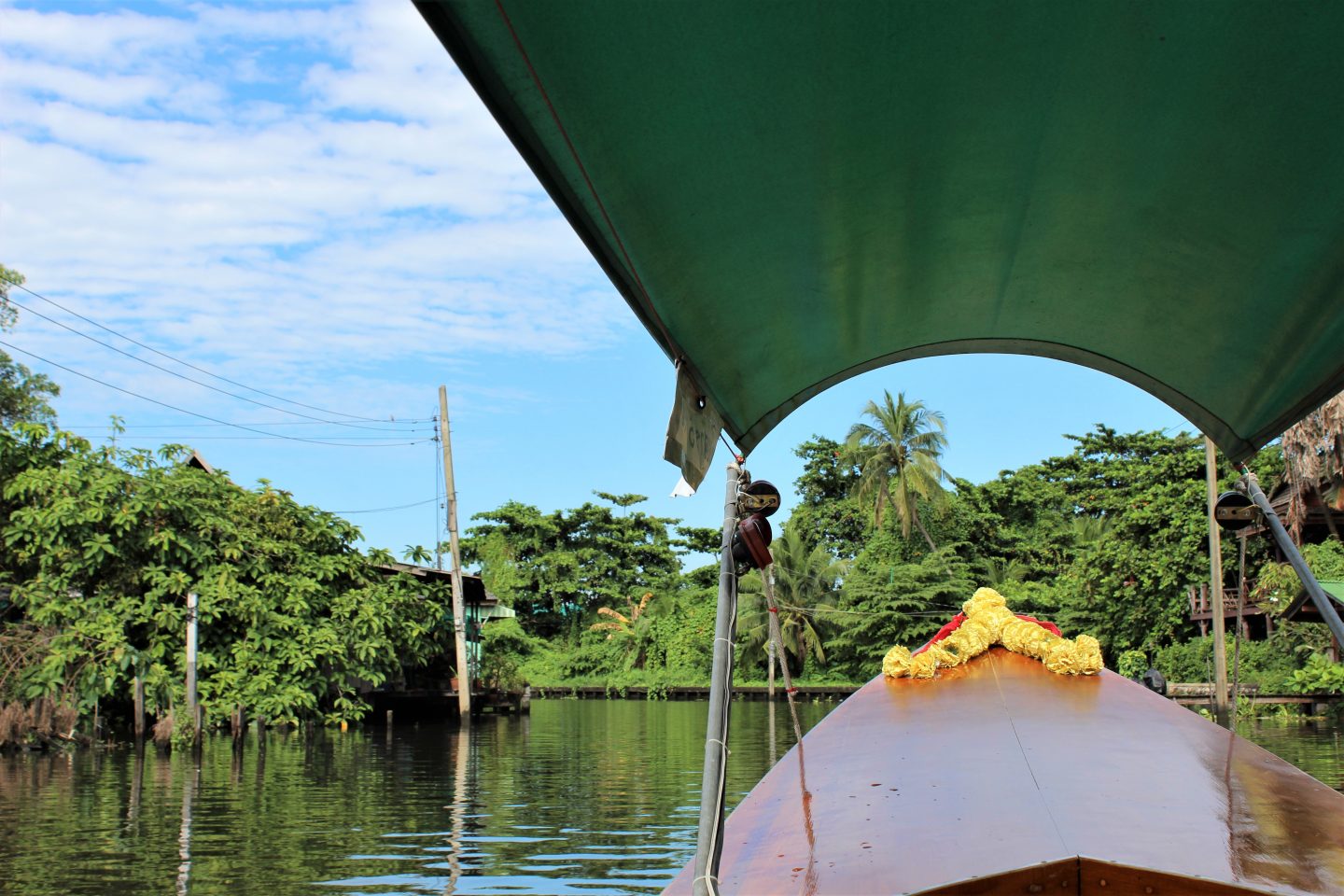 Among all the skyscrapers and in between the bustling traffic of Bangkok are a network of canals which show you another side to this amazing city.
Many of the canals have been paved over to make roads and streets, but some still remain and are used by locals for getting around. They are also home to the famous Bangkok floating market, but we decided to explore these canals on a small teak boat tour.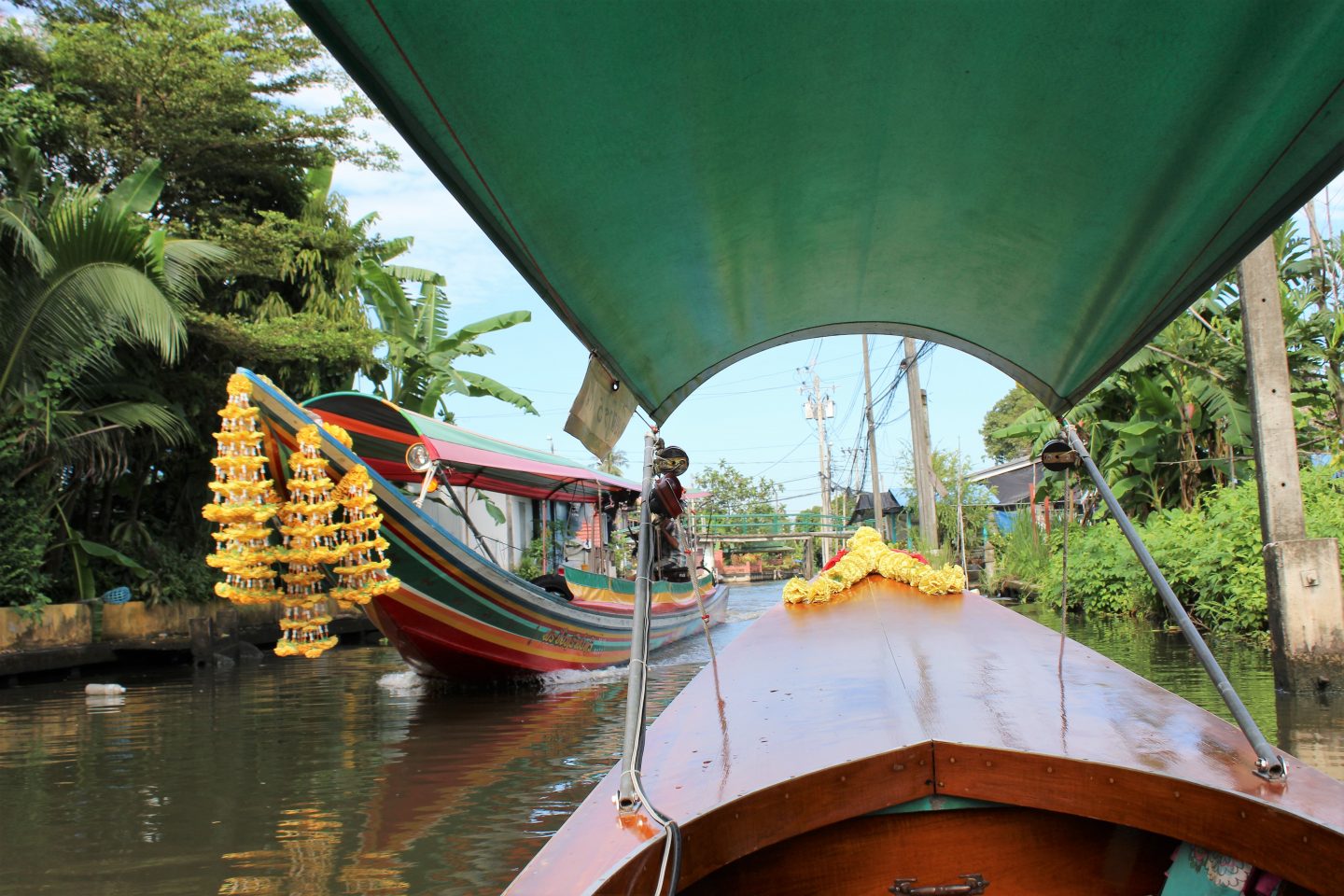 We were met at the metro station by our tour guide and after a short walk to the boat we were on board! As we slowly motored along, Mr B and I were both relaxed and had big smiles on our faces. It was fascinating just sailing along and seeing all the wooden houses on stilts and getting a real insight into local life. Our guide was so full of knowledge and answered all our questions.
Sadly in 2011, Bangkok suffered torrential floods. Tragically hundreds lost their lives and to this day you can still see the effects. A lot of people could not afford repairs and the water damage has caused many houses to weaken.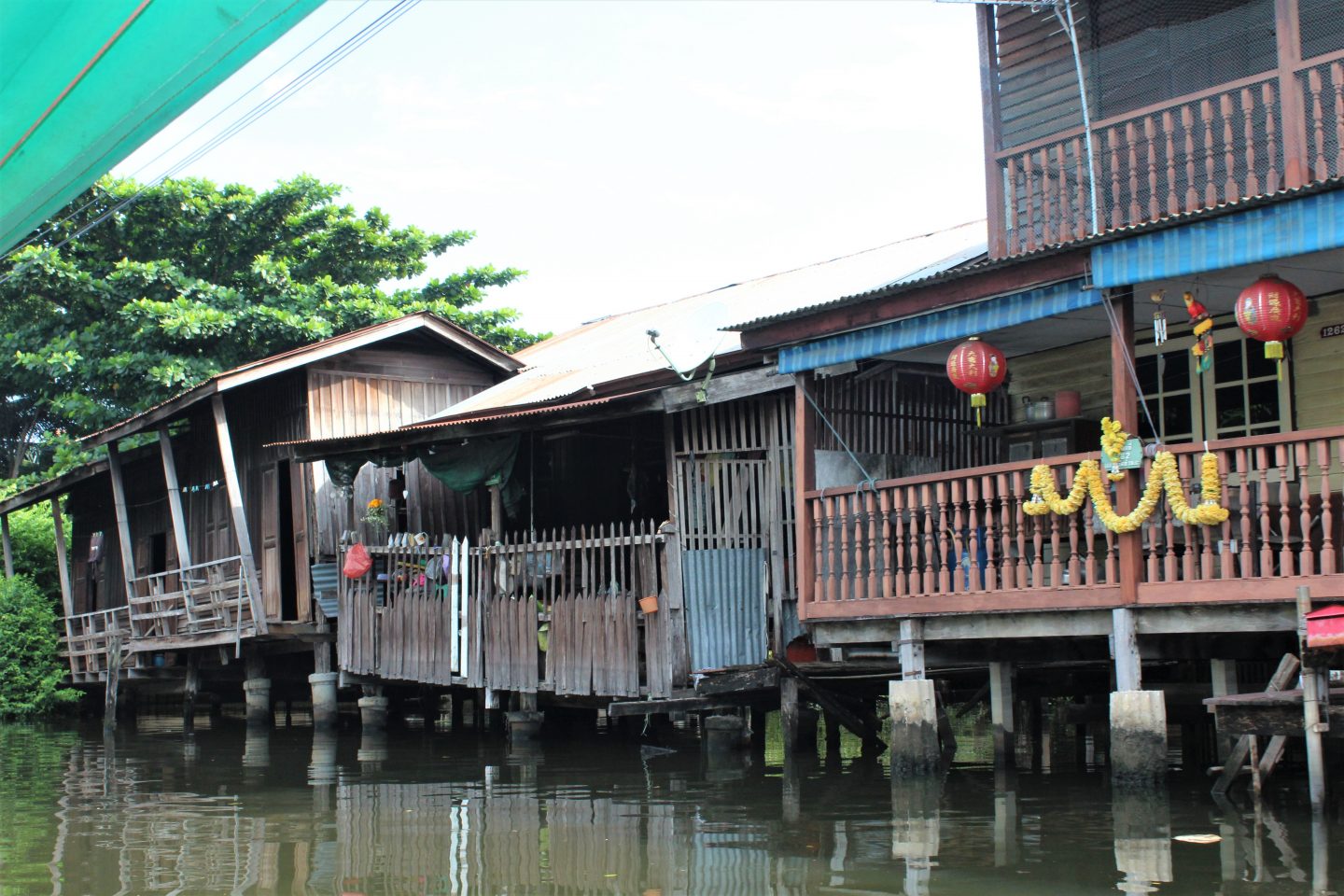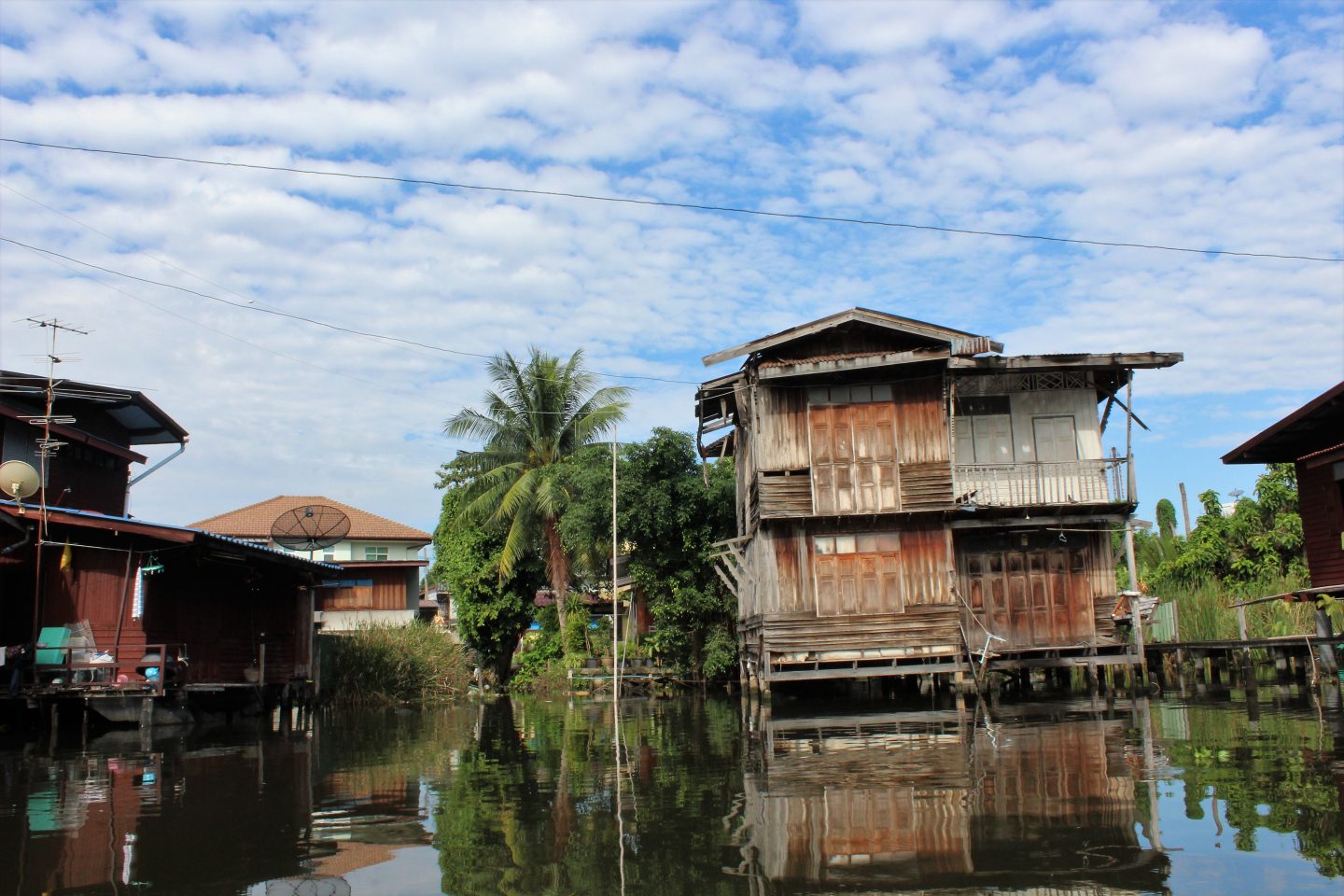 One thing that fascinated me about Bangkok was the number of beautiful glistening ornate temples and on the water we sailed past so many, with the gold glistening in the sunlight. They are truly striking.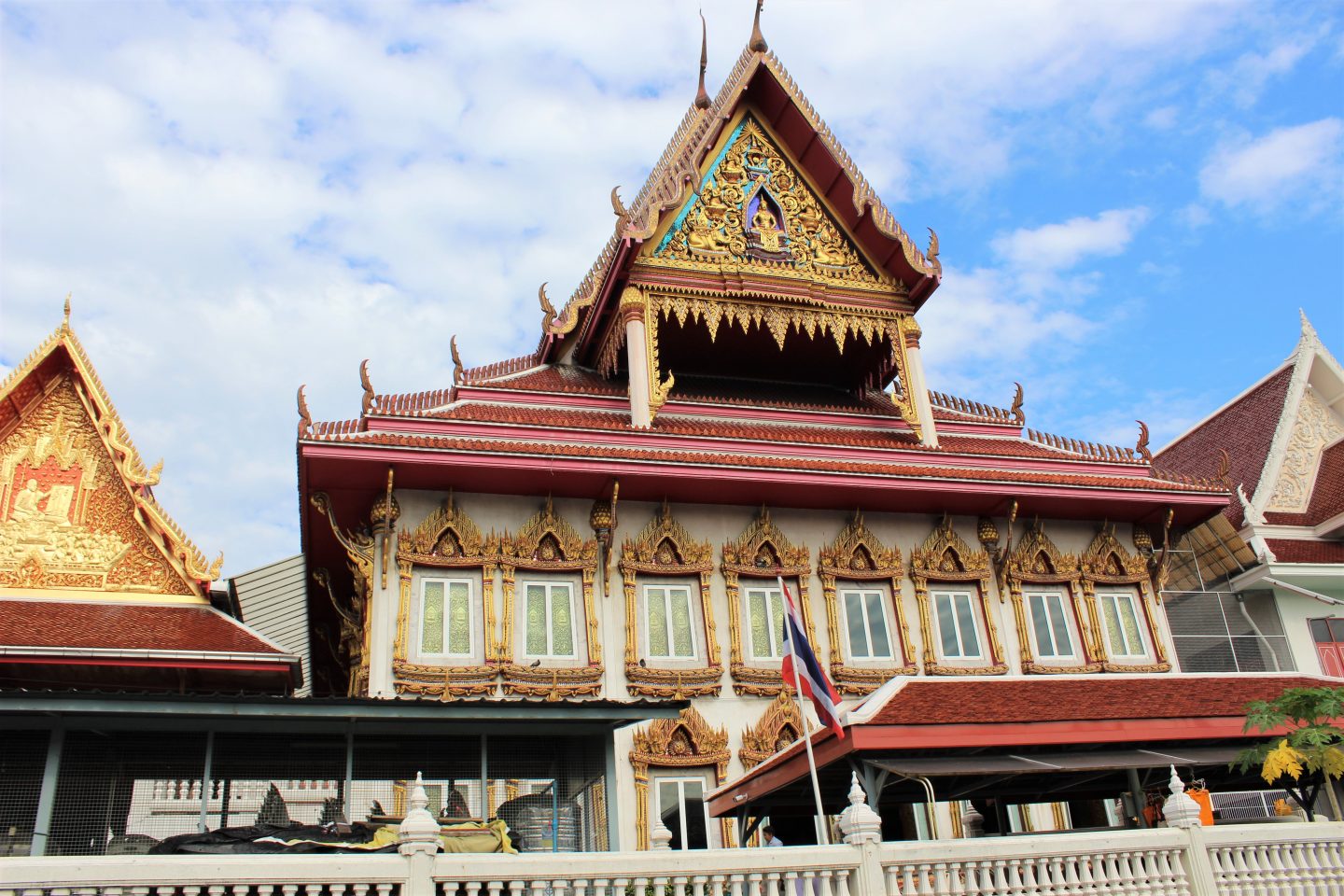 Our first stop on the tour was to feed the fish. While sailing Mr B and I hadn't seen any fish at all, so initially we were not sure what we were feeding!
After resisting the temptation to eat the fresh homemade bread we were given, we tore chunks off and threw them in the water . . . and it's safe to say that catfish love their bread as hundreds of them suddenly appeared on the surface.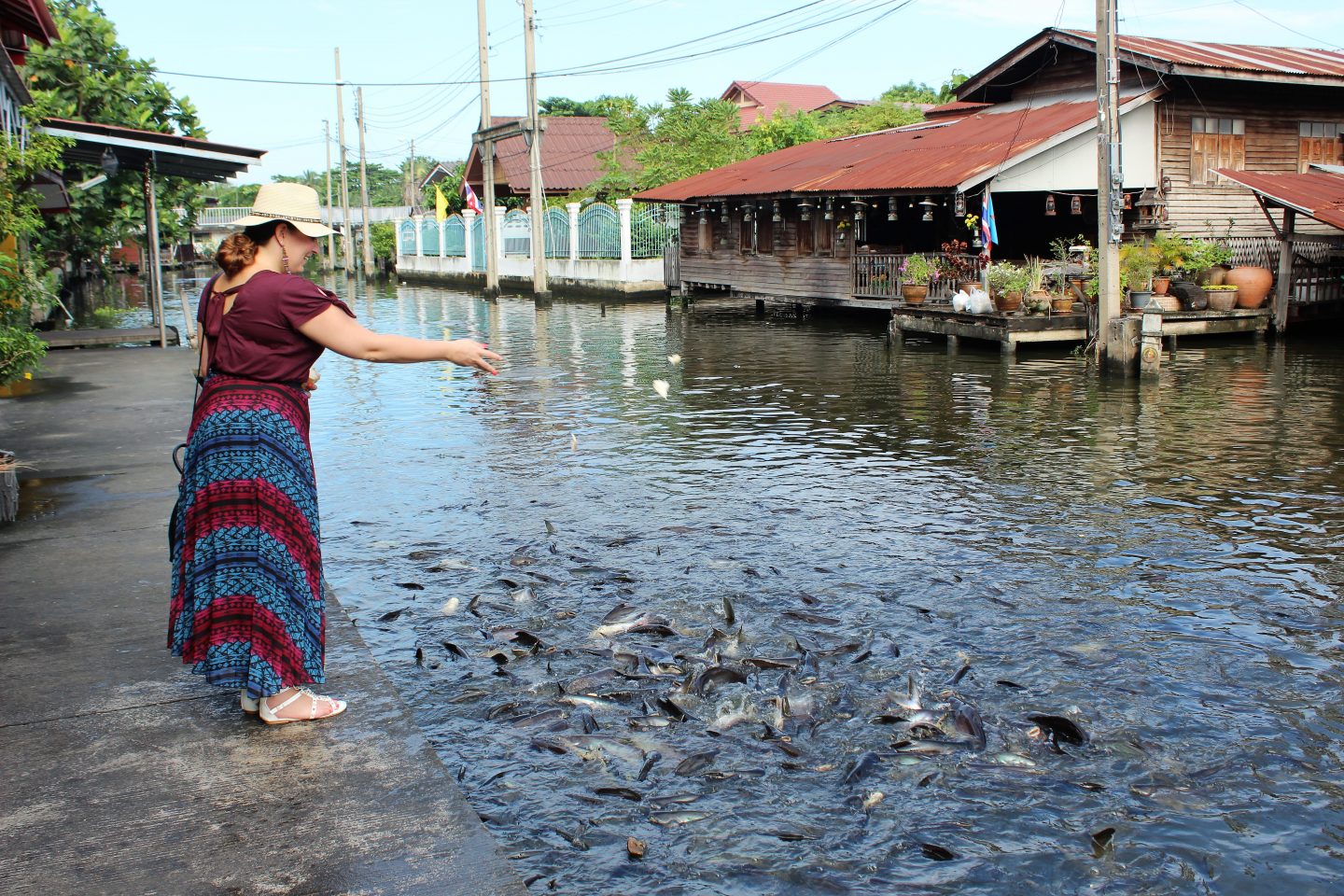 Back in the boat we were then on our way to an orchid farm and as we sailed along the view became more rural.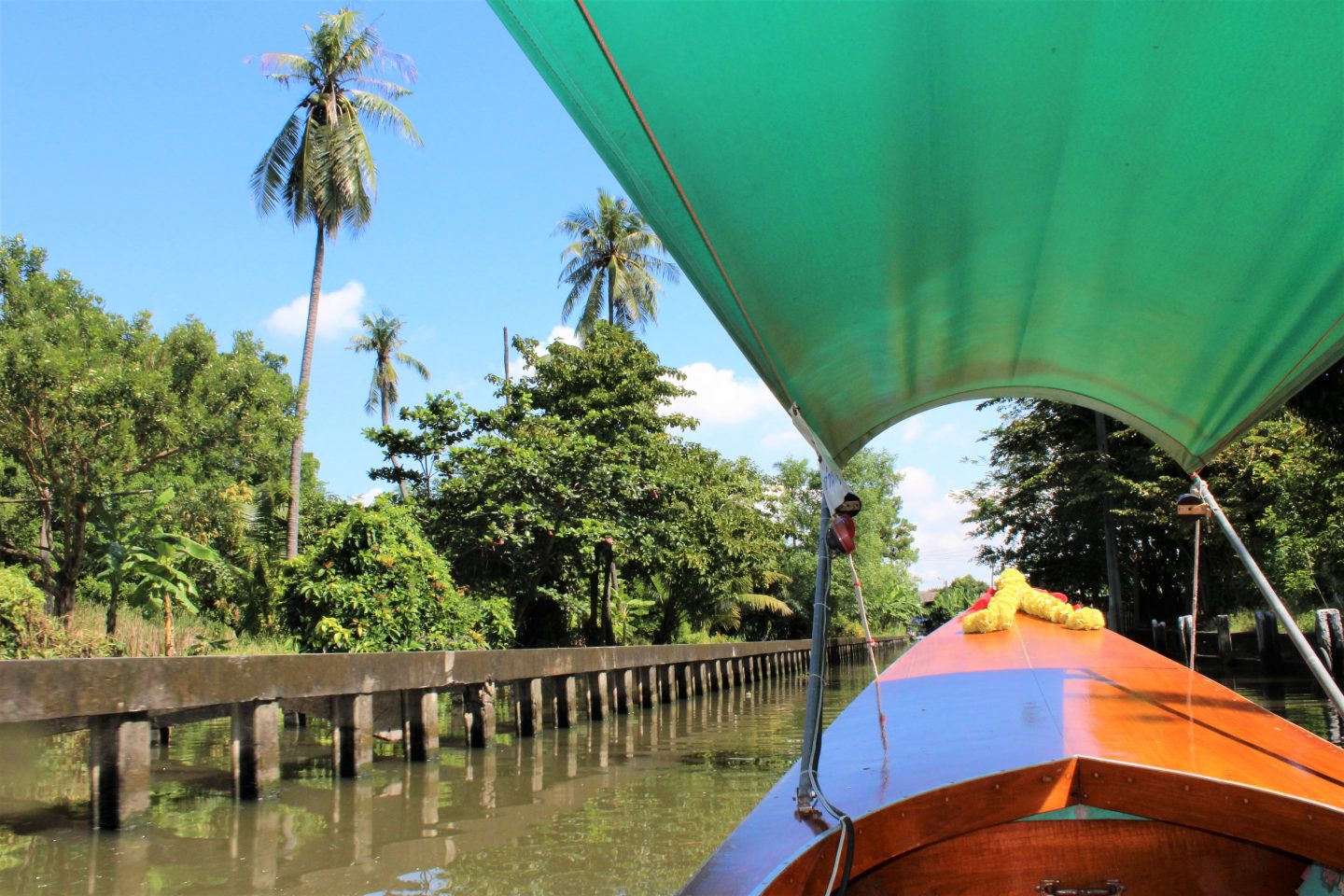 As soon as we got off I could smell the sweet aroma of orchids. Hundreds of different orchids were being grown and the further into the farm we got the stronger the beautiful sweet smell became.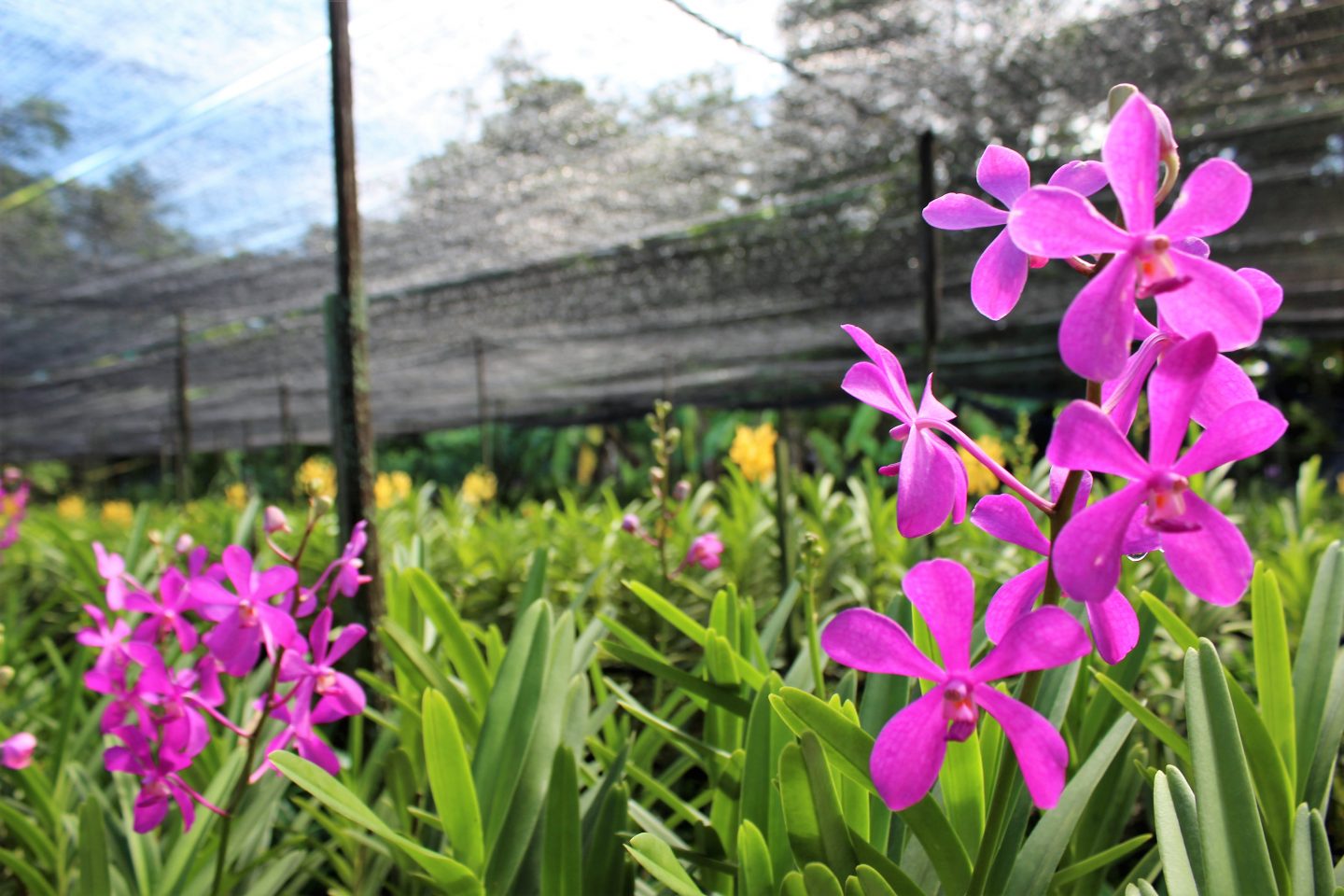 It was like a little oasis full of pretty orchids with striking colours.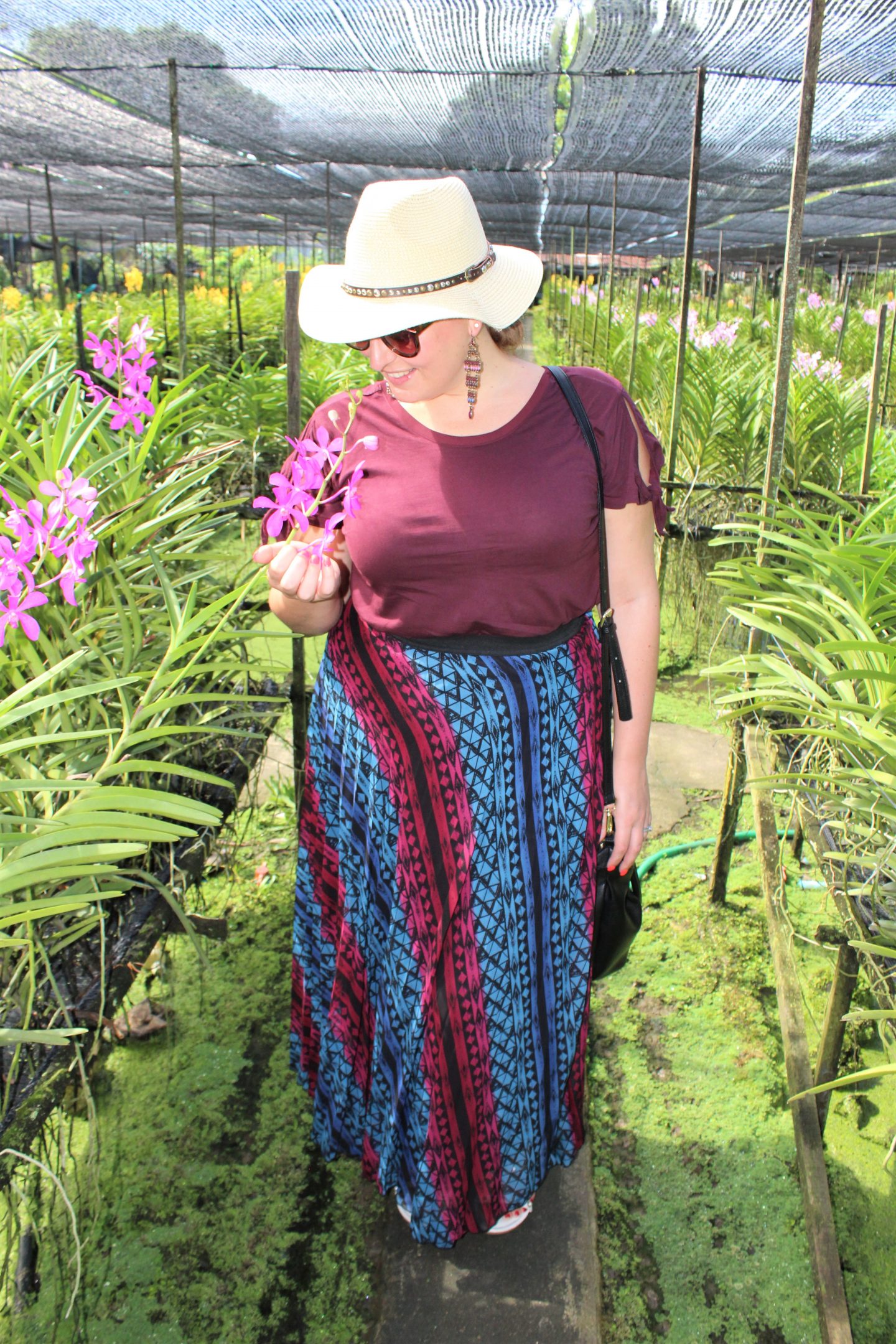 Back on the water (and a refreshing coffee stop later) we bumped into the local wildlife i.e. huge monitor lizards!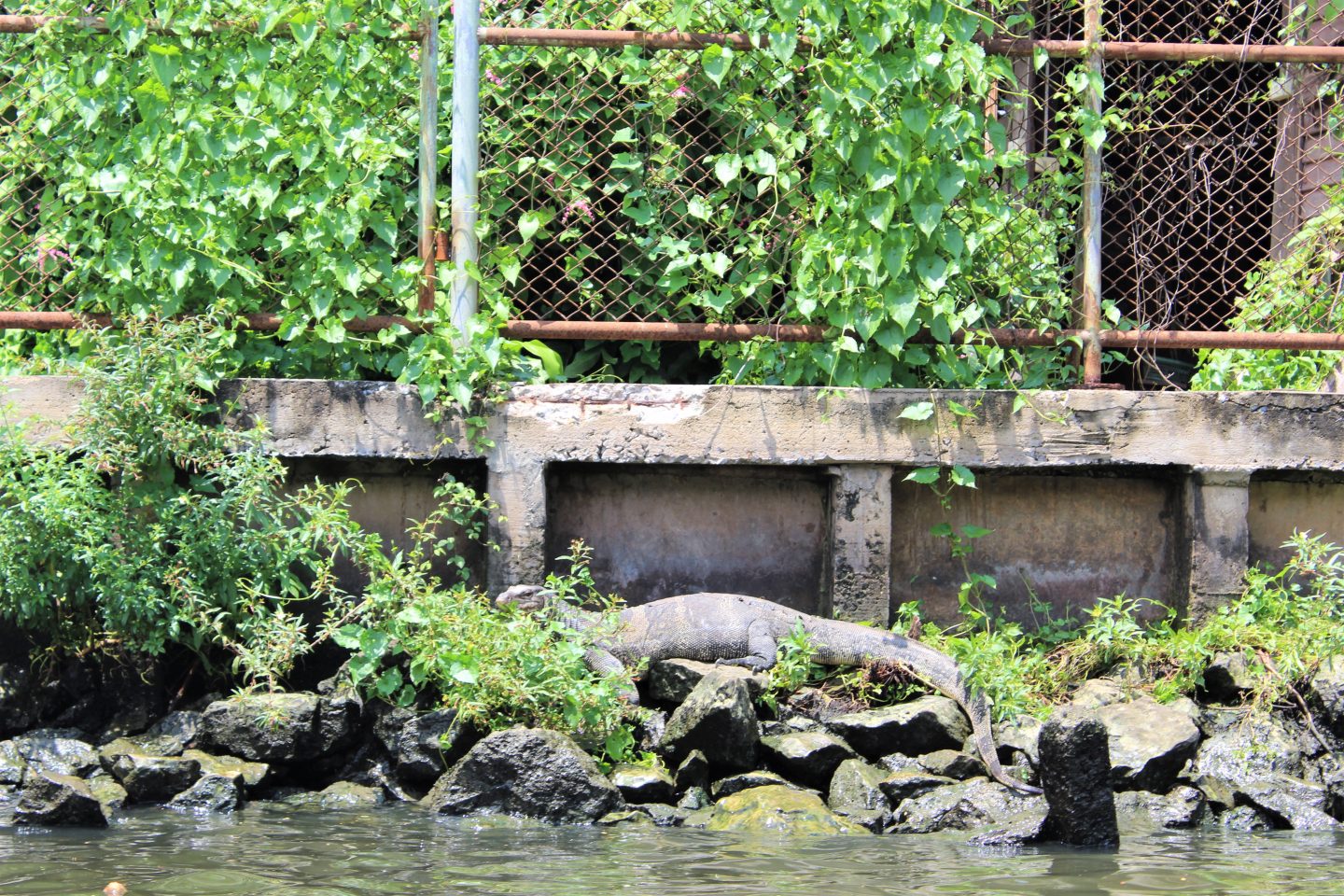 Next stop was at Wat Pak Nam which is a royal temple, the highlight being the Buddhist stupa. With its stunning hand-painted domed ceiling, the glass glistened in the natural light and you couldn't help but be in ore of its beauty.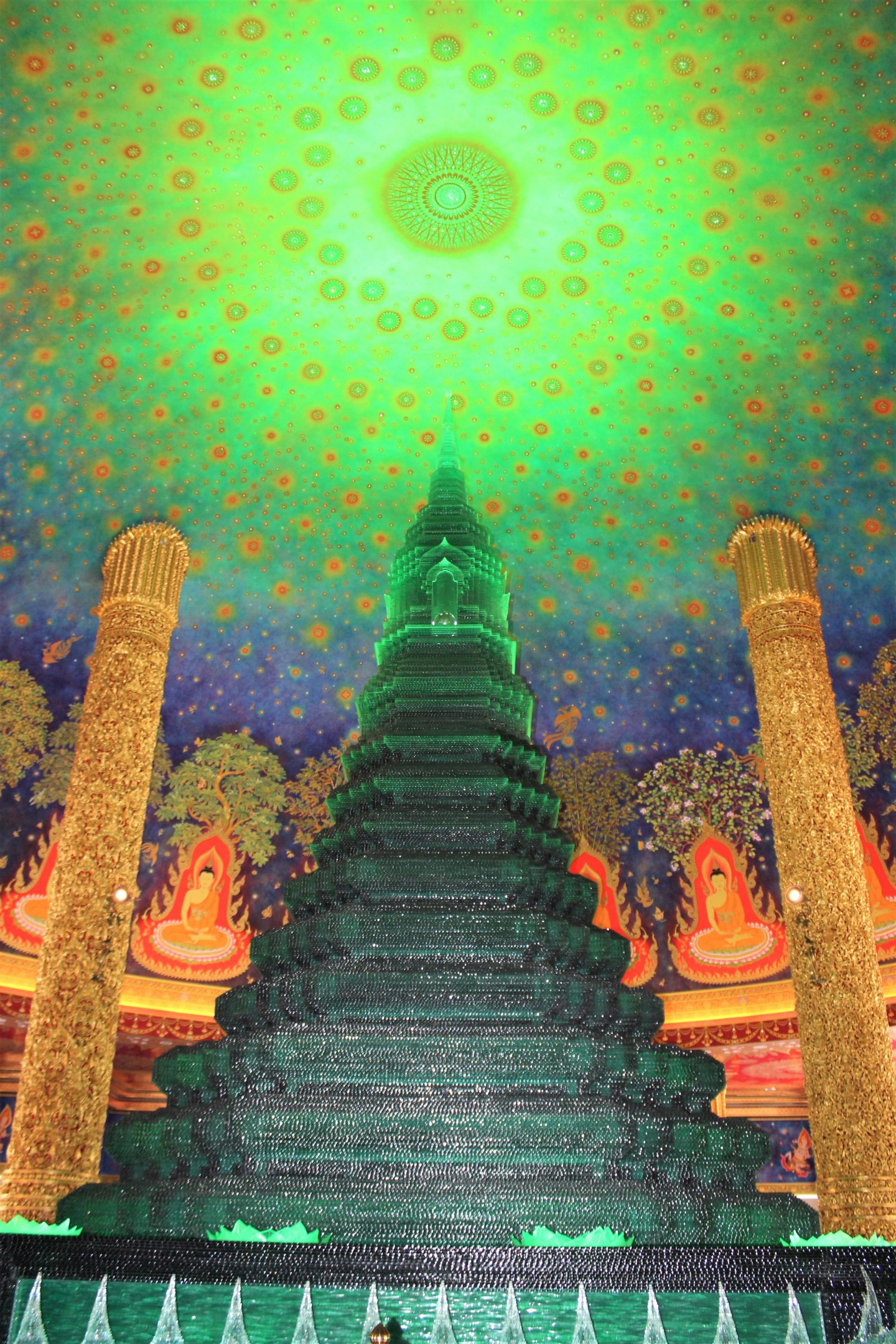 With the help of our lovely guide, Mr B took part in Kau Cim, which is a fortune telling practice performed in a Buddhist temple in front of an altar. You are given a box full of sticks and while making a wish for your future you shake the box until a stick falls. That stick has a number on it and that number corresponds to one of the hundred written oracles with an answer.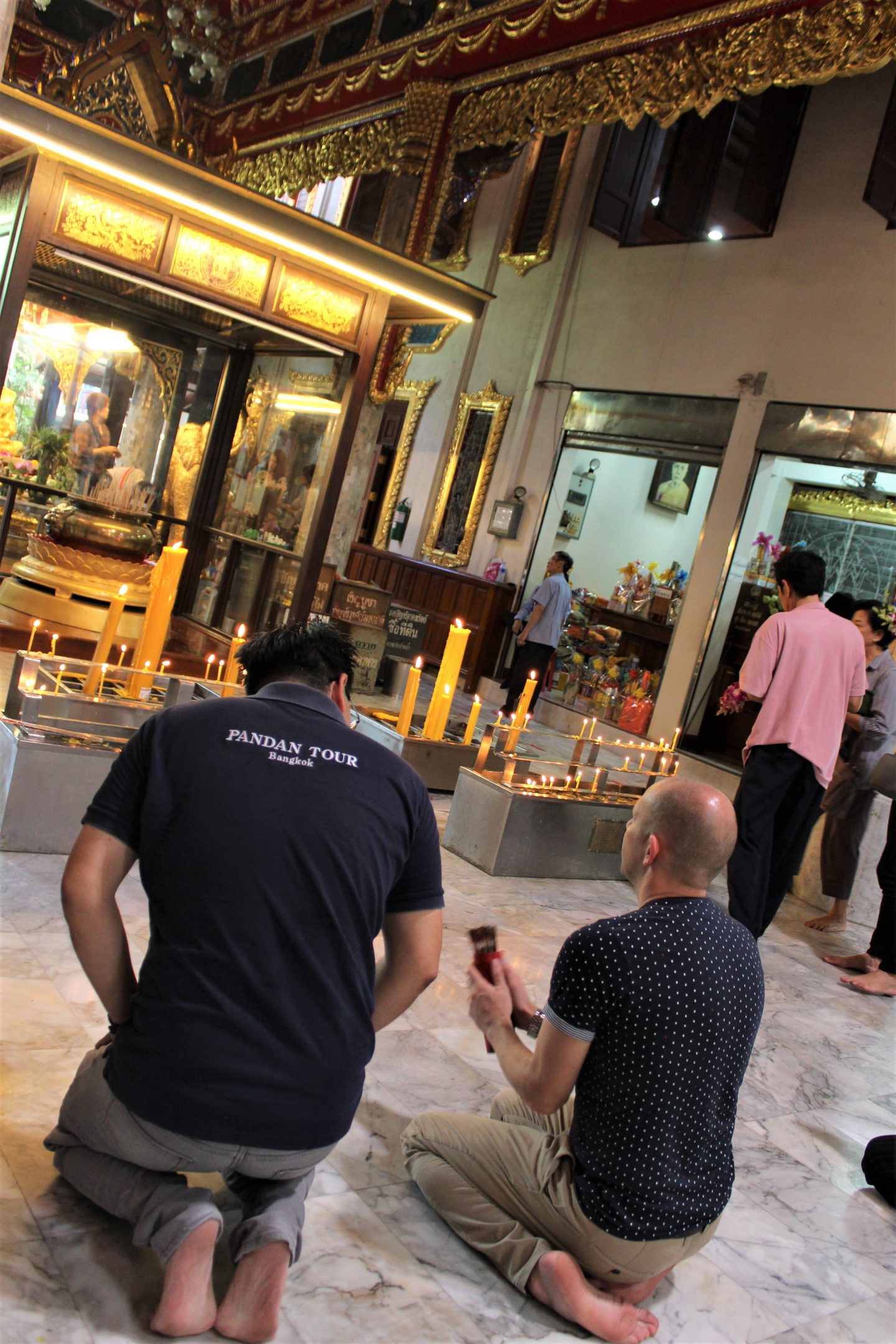 Our final stop was at Wat Khun Chan, again very beautiful and ornate.
The large Buddha is sat on top of three white elephants. These are sat on top of a black demon which is eating the moon. This is believed to be the answer to the lunar eclipse and many worshippers leave black-coloured offerings such as candles, incense and flowers.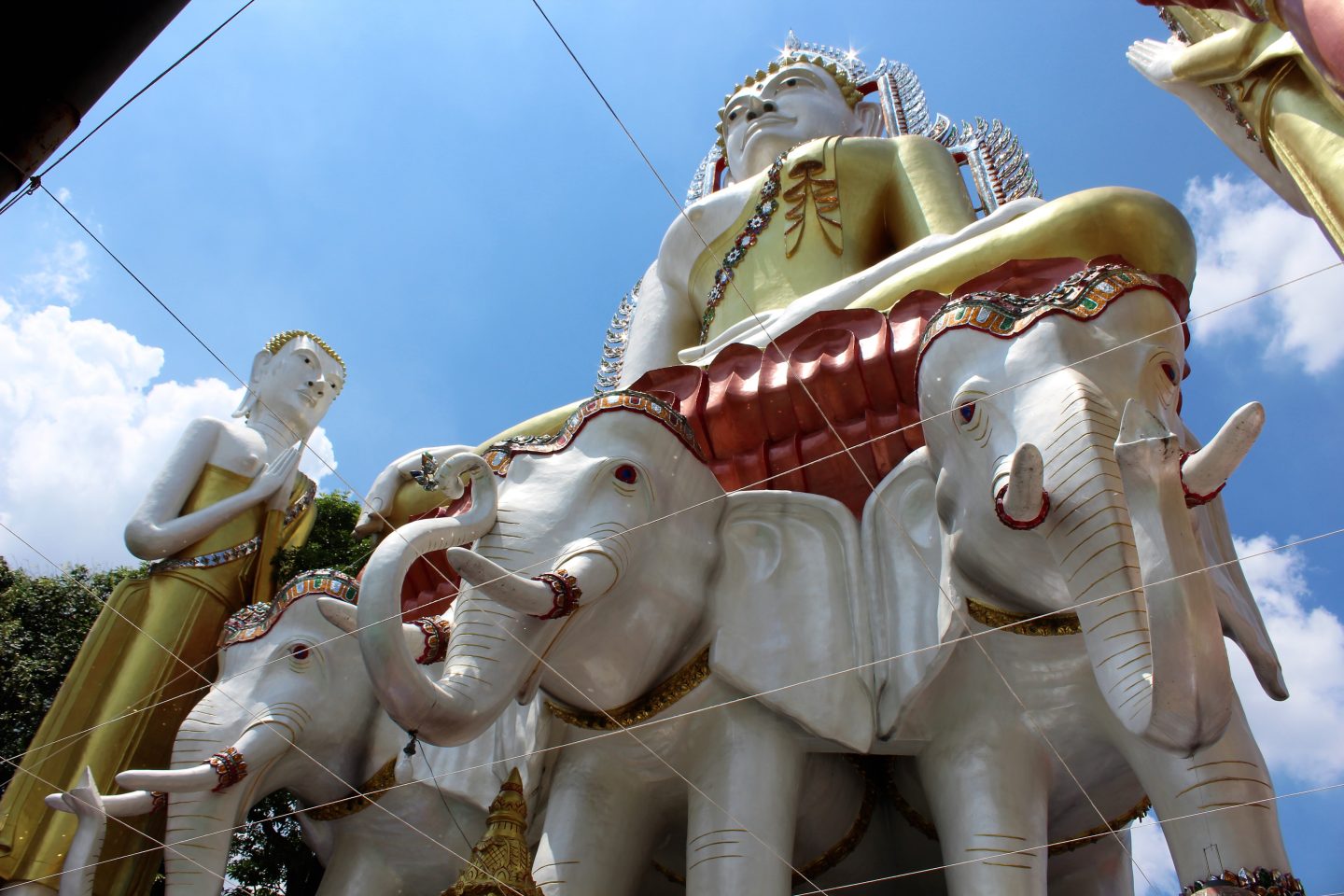 This was such a unique tour and gave us a real insight into a side of Bangkok we would have otherwise missed. It had a lovely mix of culture and history and Mr B and I left feeling like we had a glimpse into real Thai life.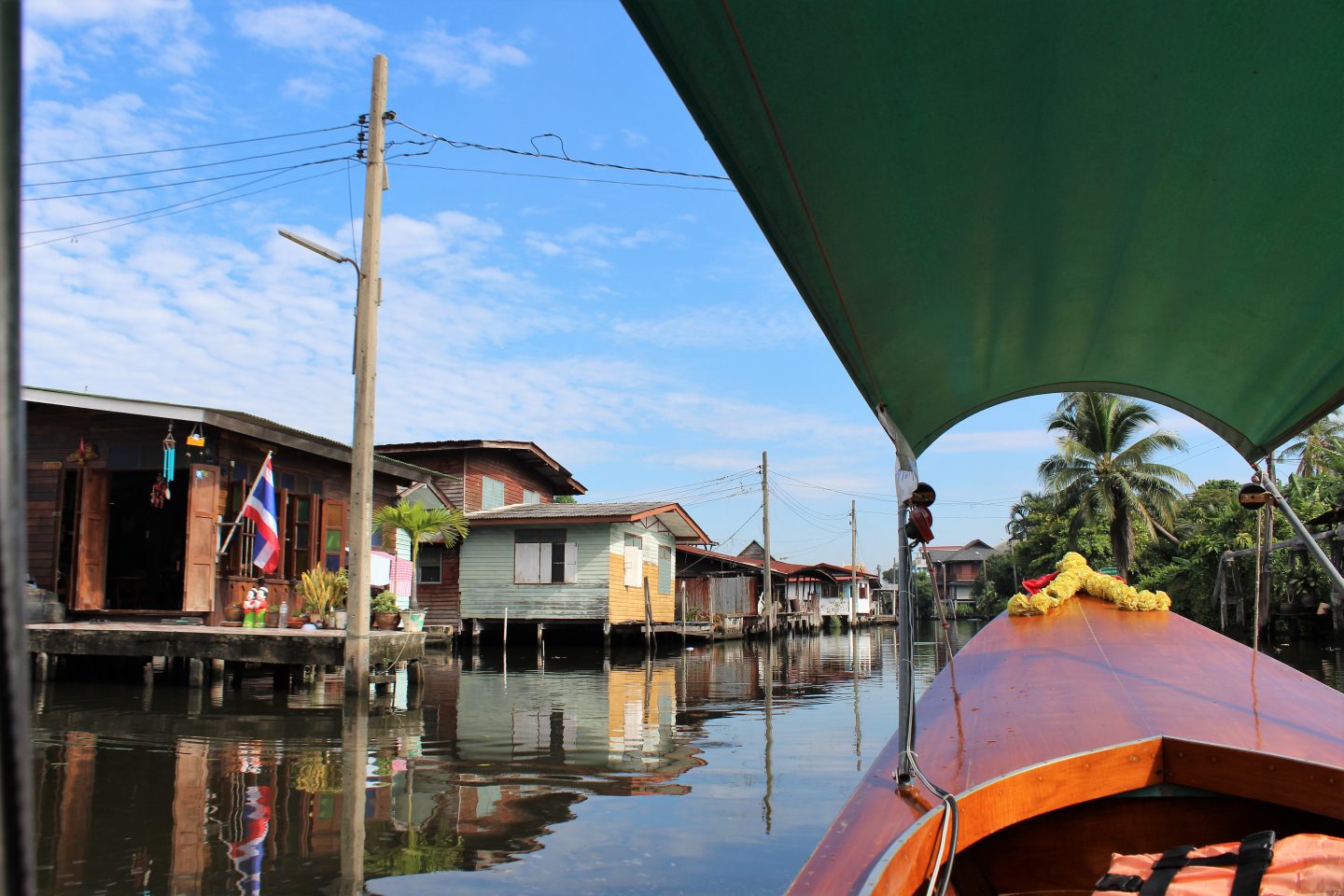 My tour was complimentary but as always all opinions are my own and honest.