In the small town of Padiham is a new boutique hotel which is so beautifully decorated I want whoever did the interiors to come and decorate my house!
The hotel is a grade two listed building so as you can image the outside is lovely – beautiful white stone complemented with perfectly manicured planters and hanging baskets.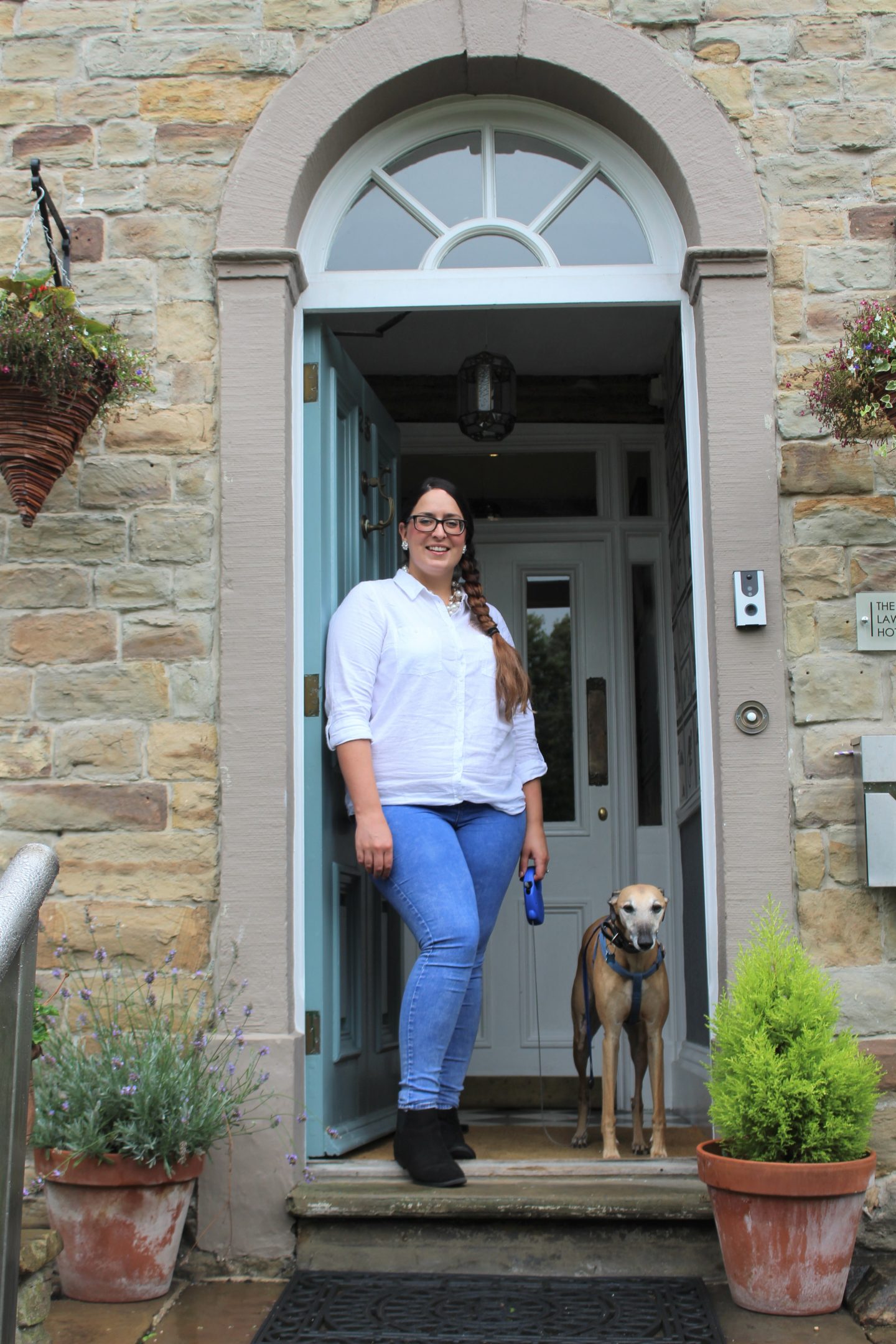 The interiors are all stunning . . . what I would describe as understated glamour with art deco touches.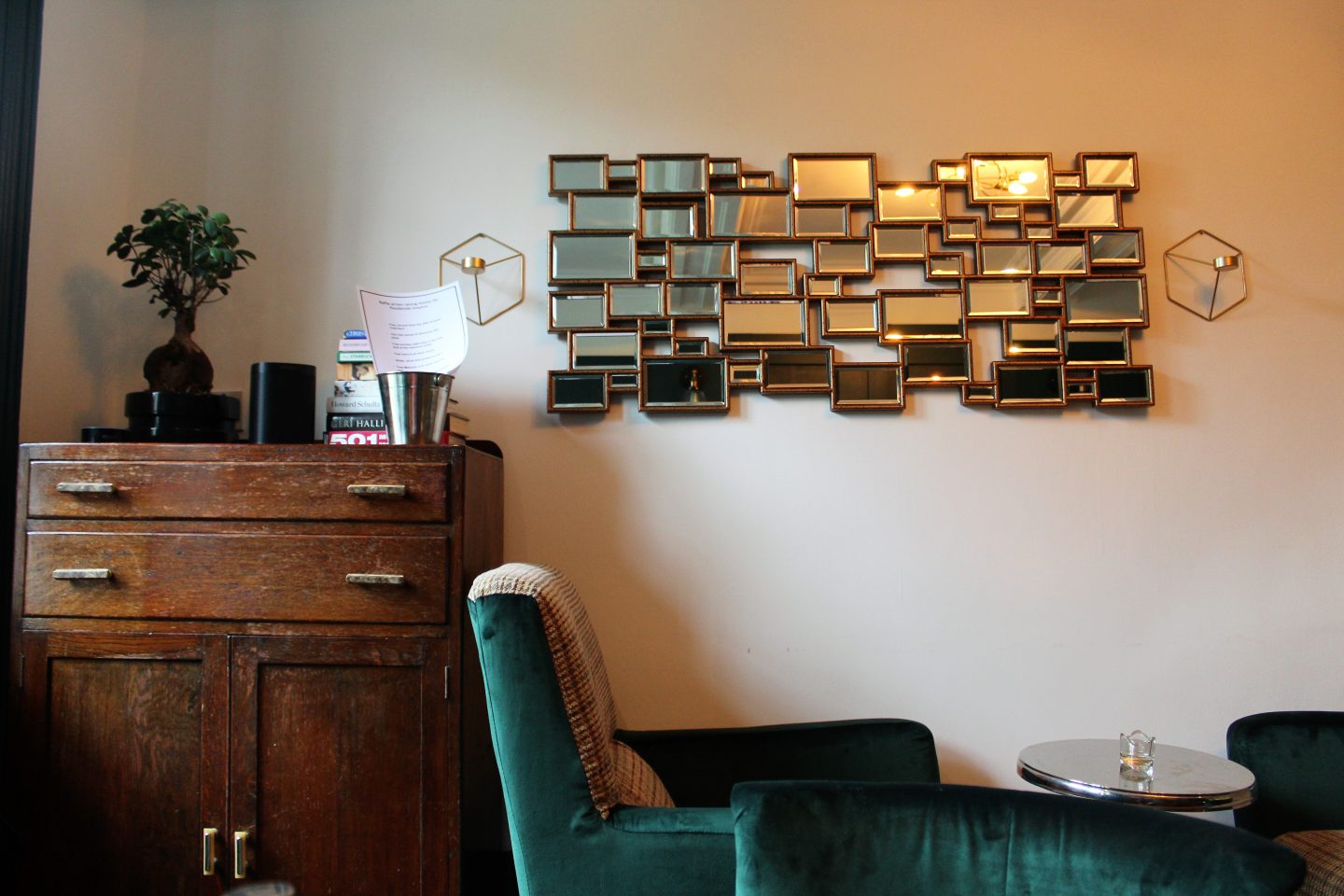 And this fantastic reception desk . . .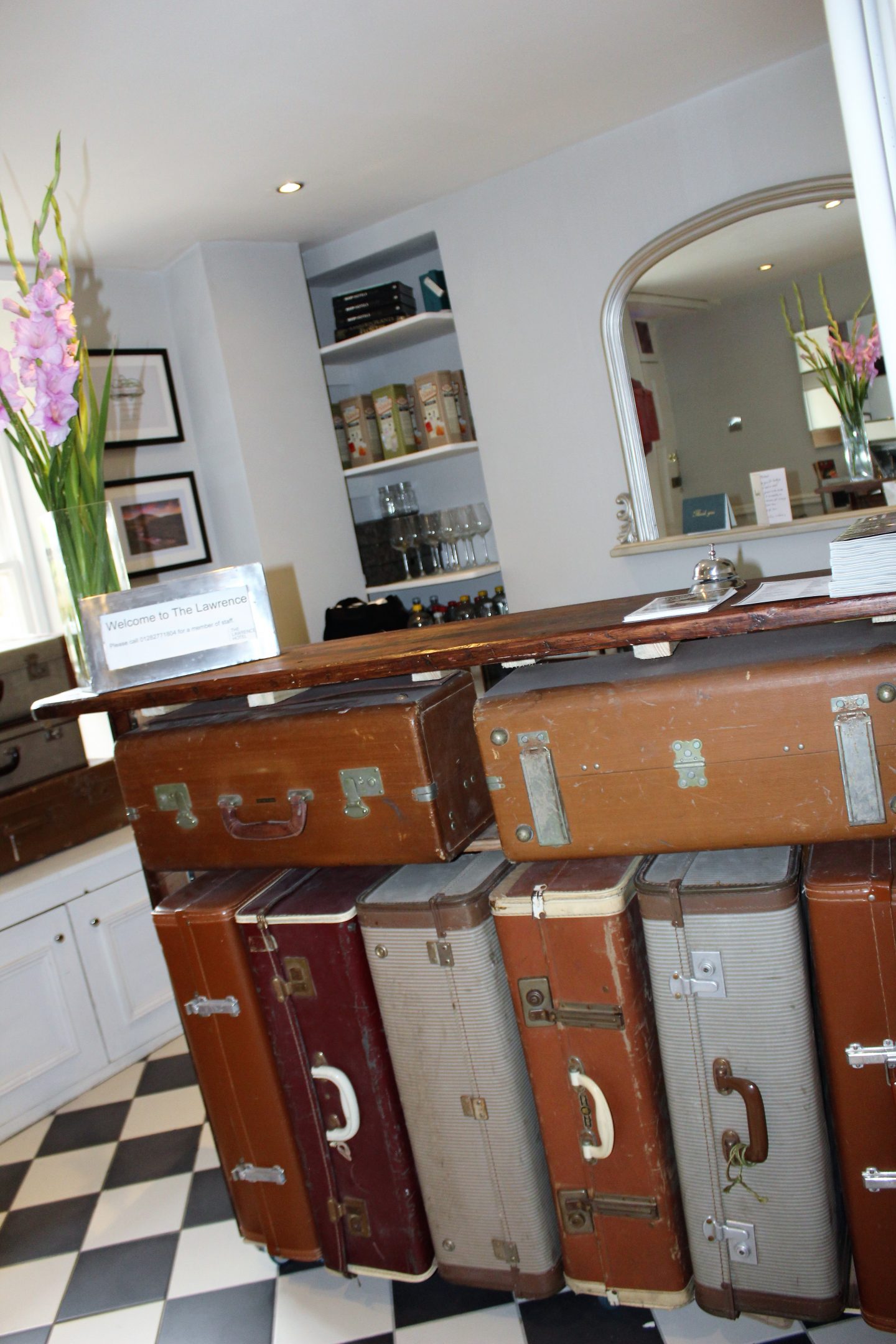 Another plus to The Lawrence Hotel is that it is dog friendly, which was great news for our whippet Snoopy who also loves a luxury hotel stay! The hotel dog Hetti is sure to make best friends with you and your pooch. Who couldn't fall in love with this beautiful face? . . .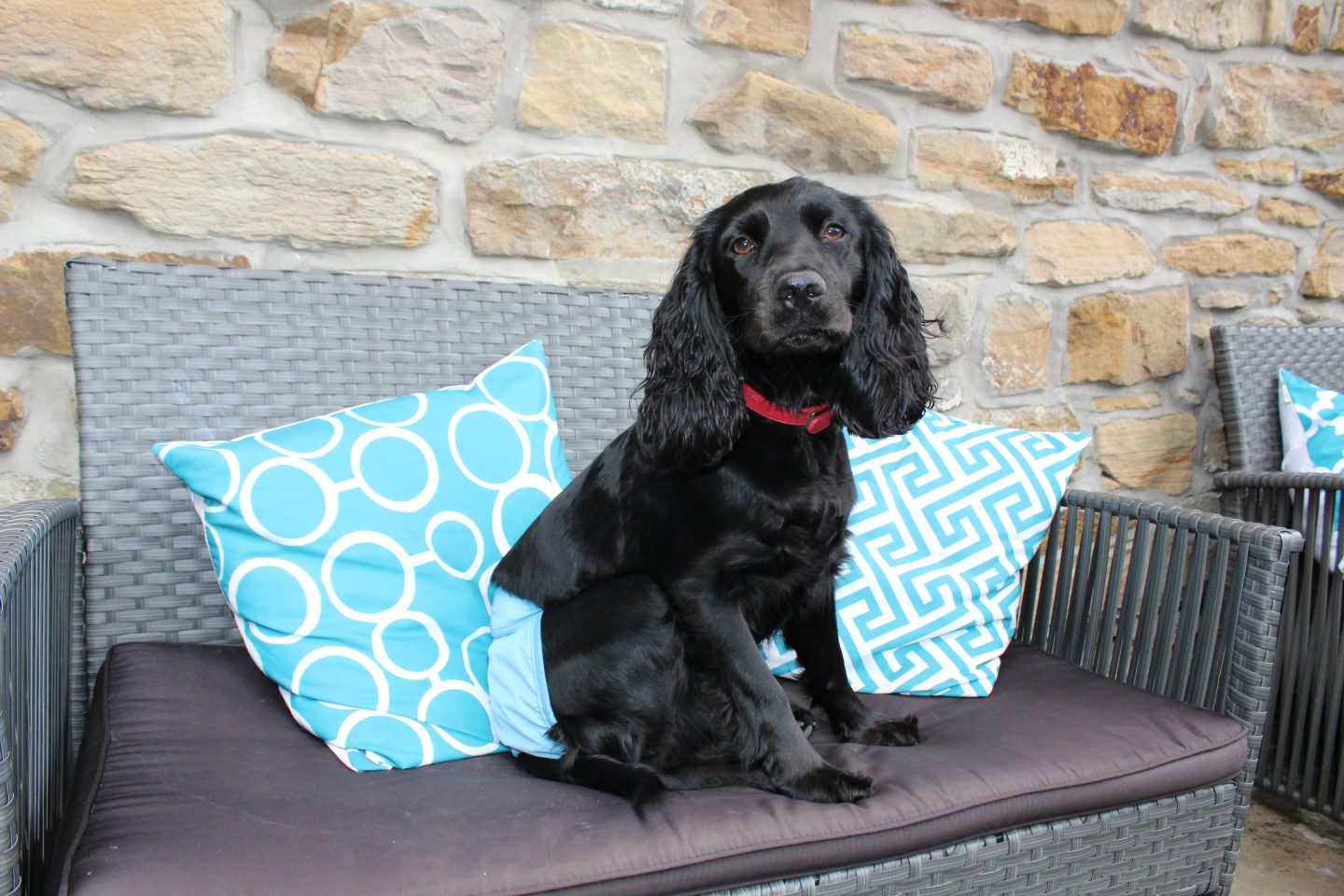 The hotel has 15 bedrooms in total and we stayed in one of the signature rooms which was beautiful.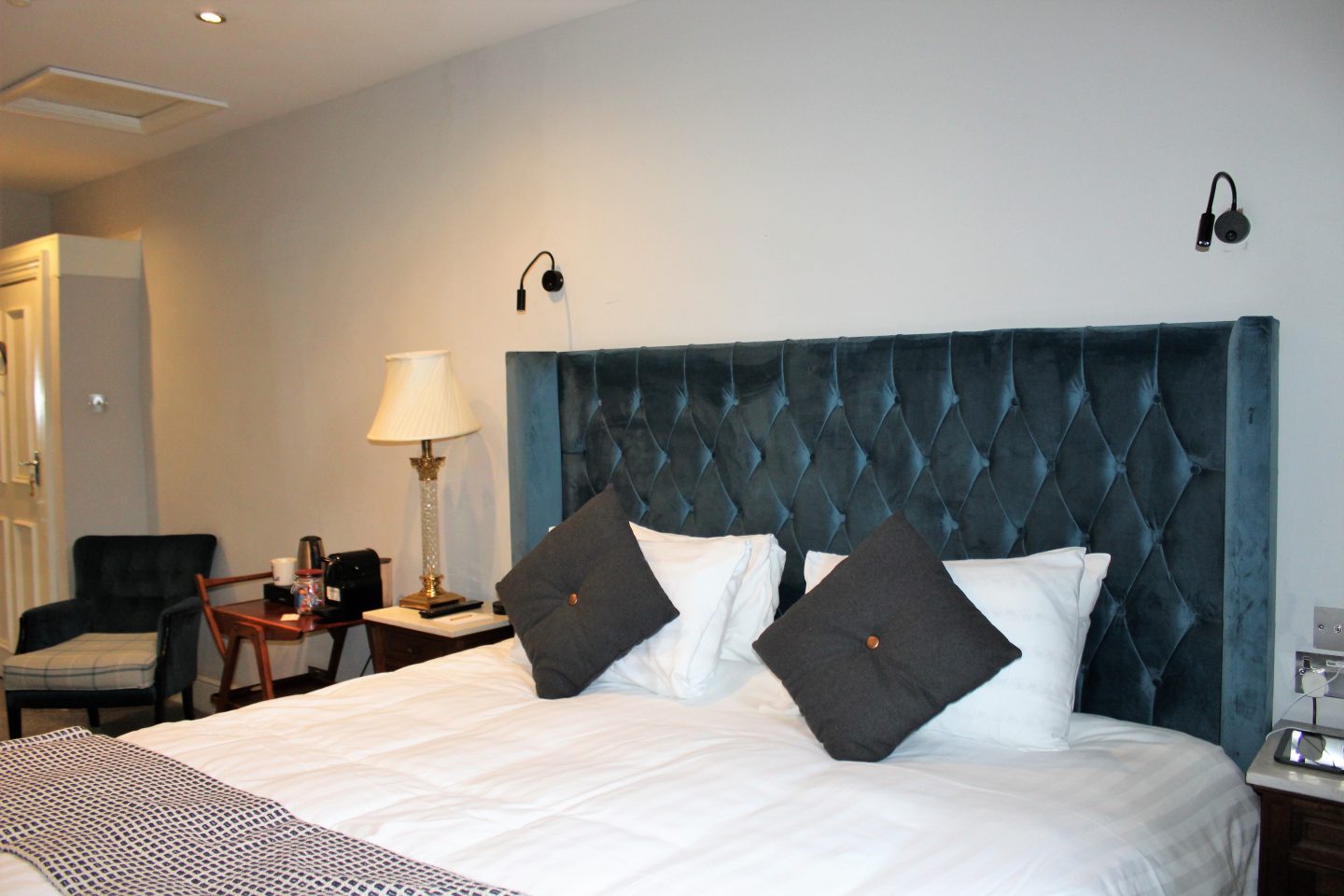 Snoopy was delighted when he sniffed out his welcome treats of dog biscuits and 'reg and ruby' dog chews!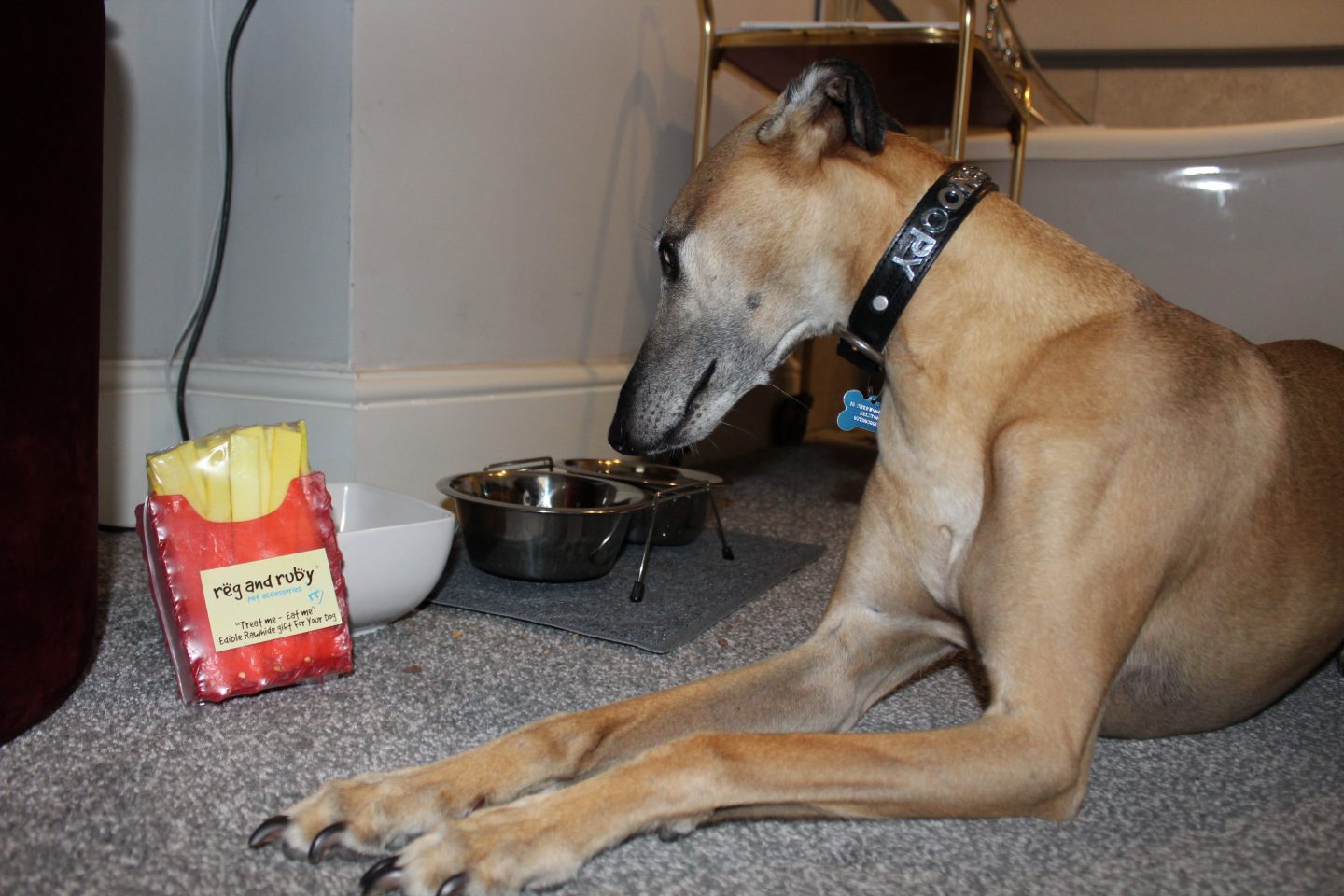 Soon after we checked in, homemade fairy cakes were bought to our room, which were of course delicious! Our tea tray also came with a Nespresso coffee machine and a jar of sweets which was a lovely extra touch.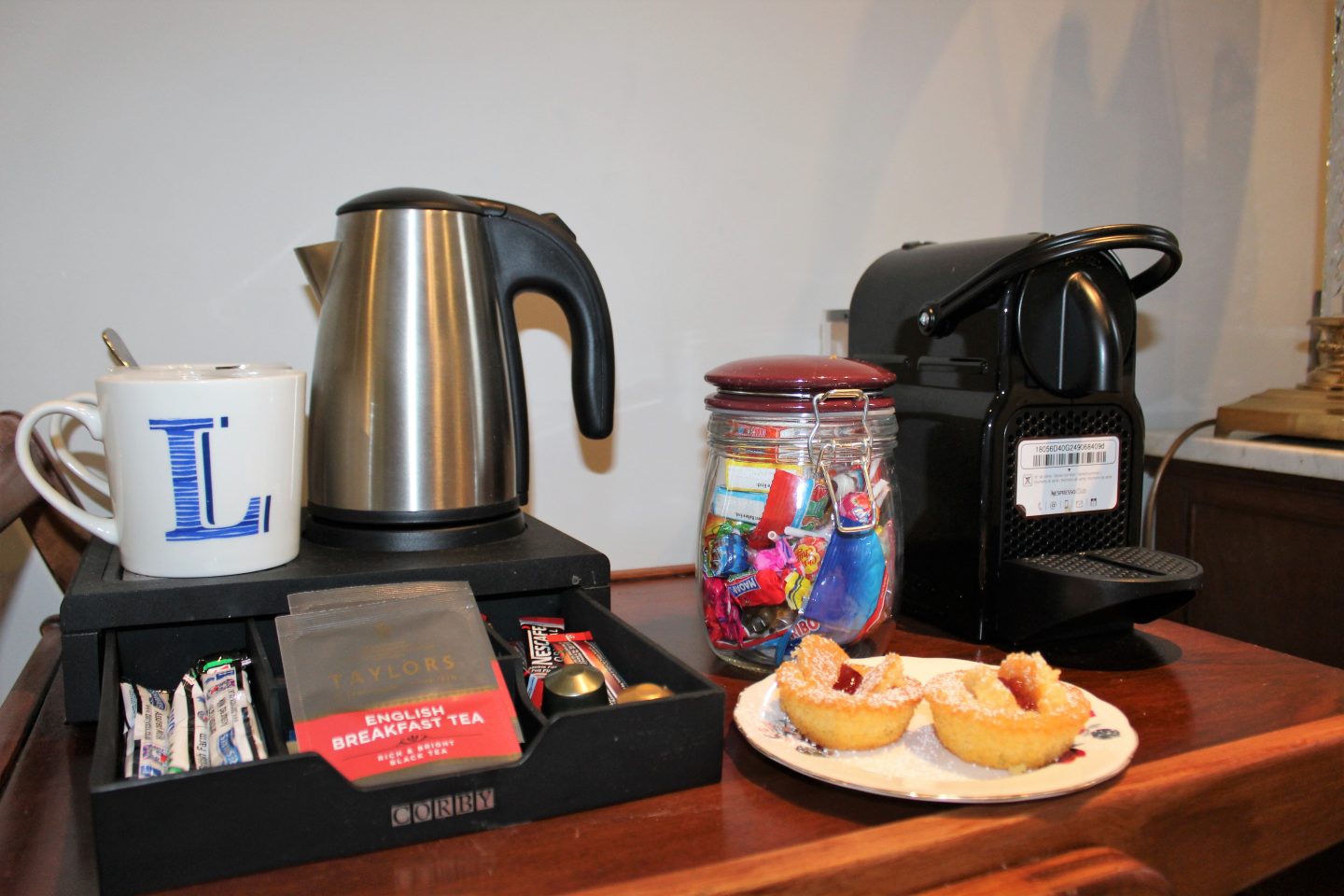 Our room had a huge king size bed which was a dream to sleep in, I loved the art deco lamps on the bedside tables.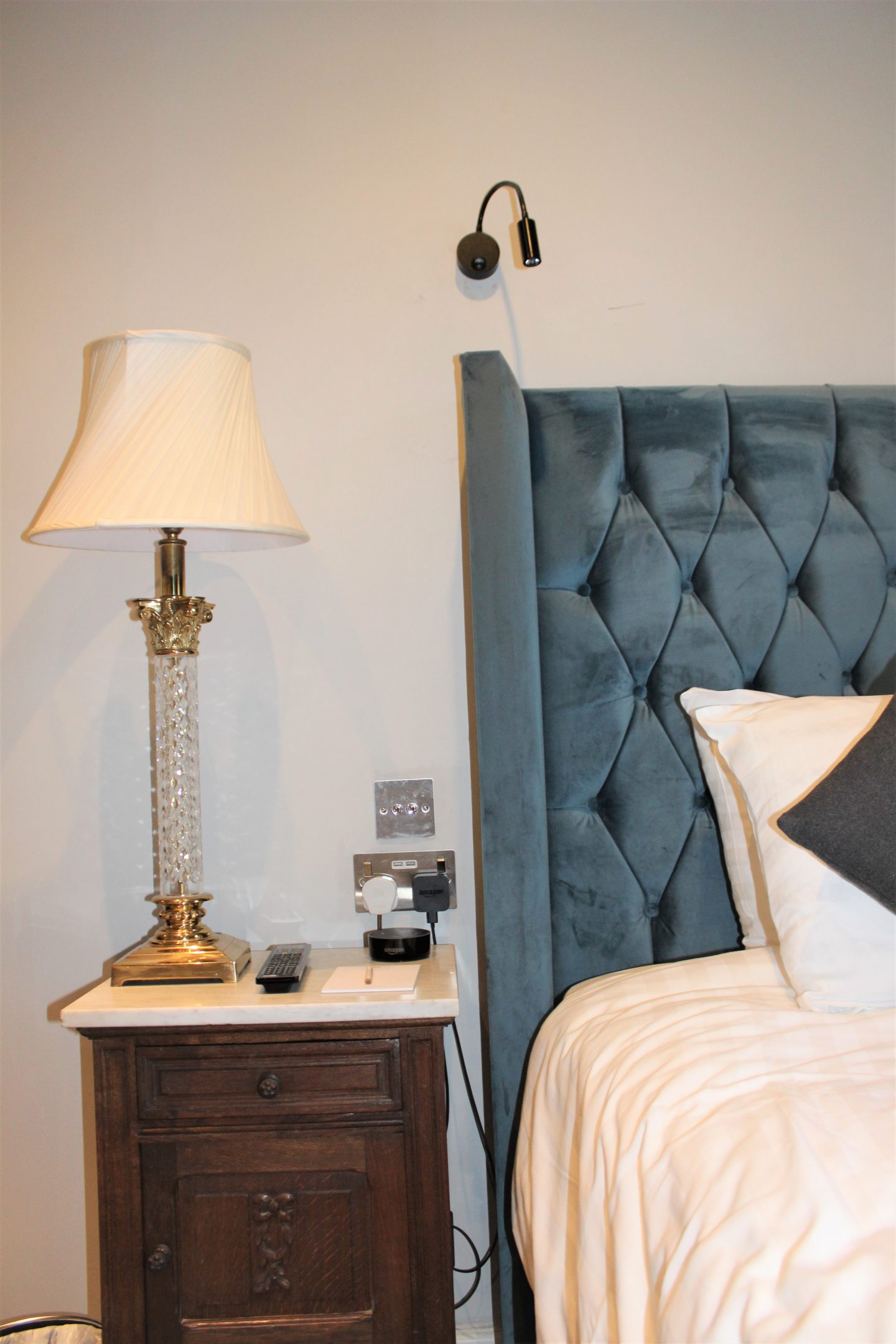 The bathroom had a huge rainforest shower and temple spa products with a beautiful monochrome tiled floor and big fluffy bathrobes.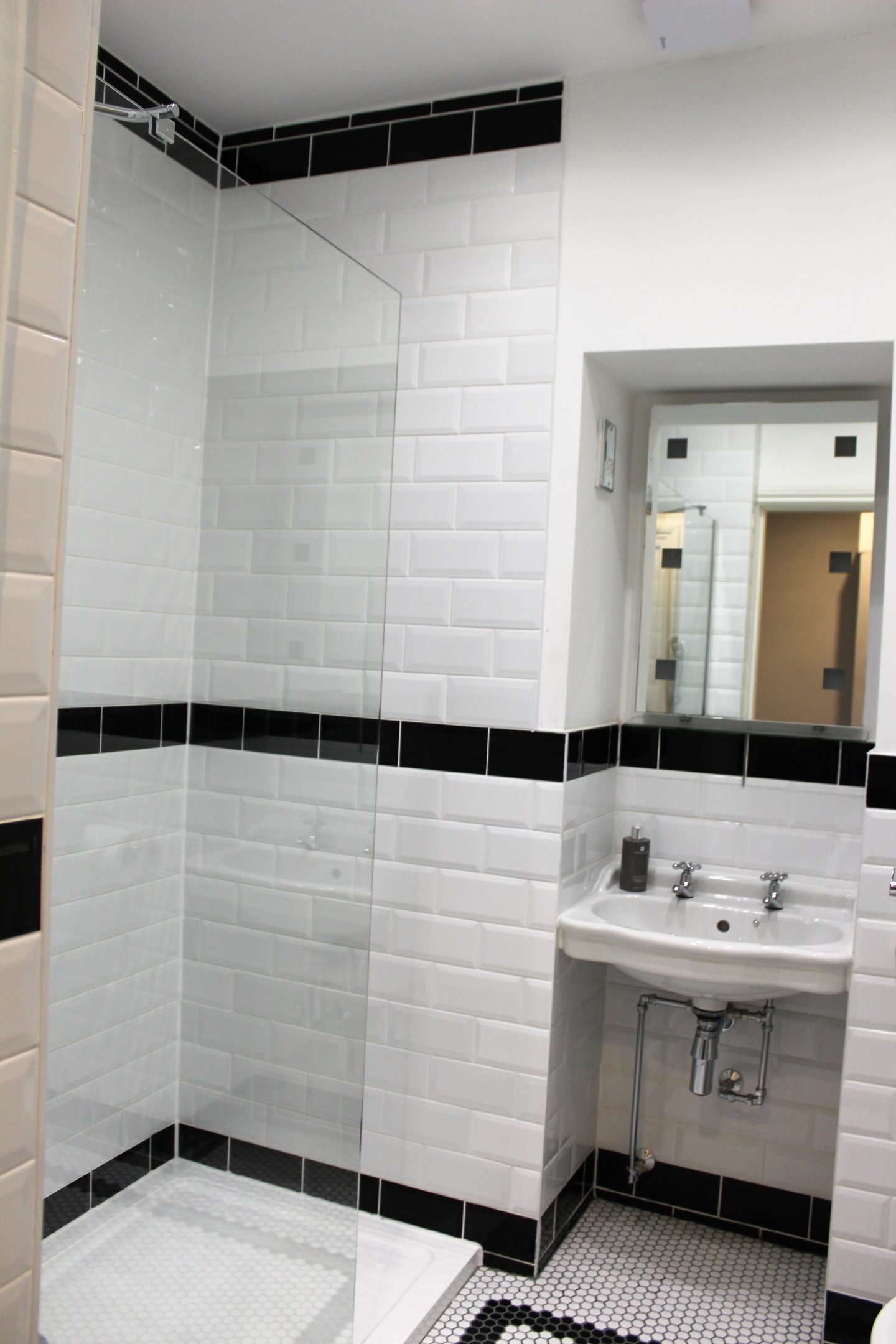 But the wow factor definitely came in the form of the in-room roll-top bath.
Bath salts and bubble bath were provided and I was soon enjoying a glass of fizz in this stunning feature bath.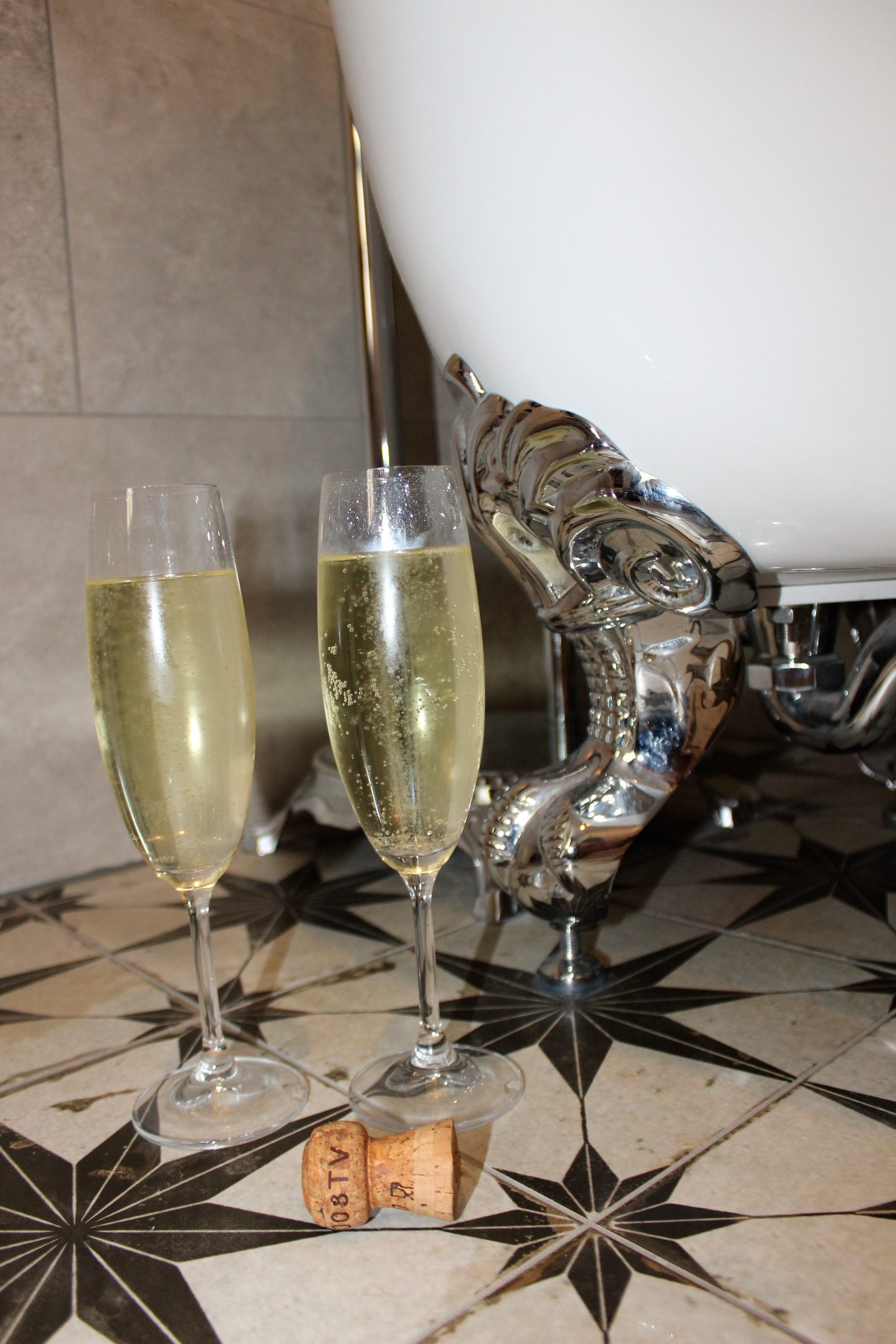 Other extras in our room included a fantastic sos kit, a Samsung tablet, an amazon echo, digital radio and free Wi-Fi throughout the hotel.
Even through the hotel only has 15 rooms it doesn't feel small of cramped, completely the opposite in fact. For as well as the large bedrooms, all the hotel common areas are generous in size. The lounge, decorated in teal with brown leather chesterfield sofas, was a great room to relax in.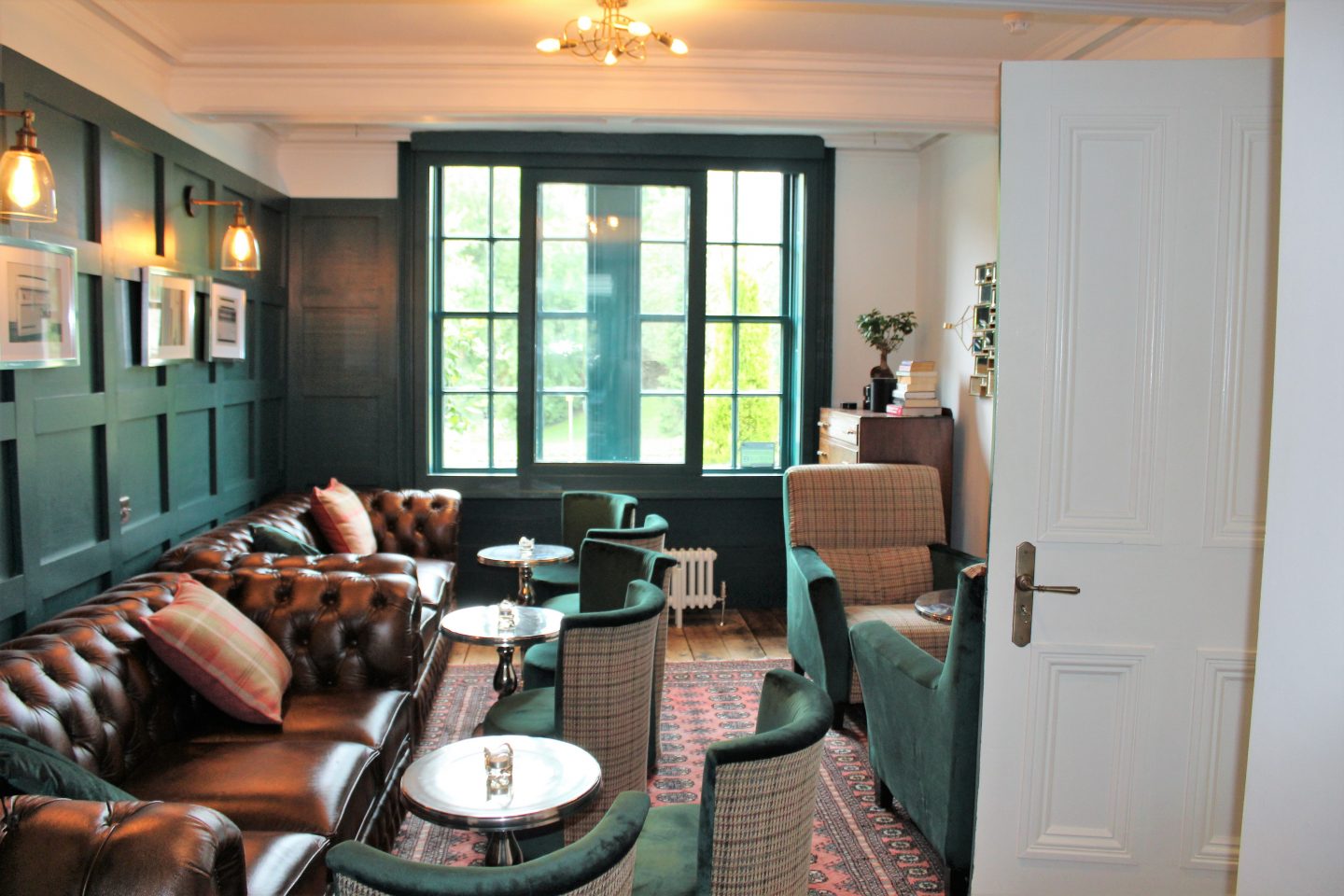 We enjoyed a few drinks in the evening before we made our way up to bed.
Breakfast is pre-ordered which I don't mind at all as the menu had lots of choice and all the ingredients are purchased fresh and locally the day before. We started with fresh croissants which were warm and buttery. I did as any grown-up would do and slathered mine with Nutella!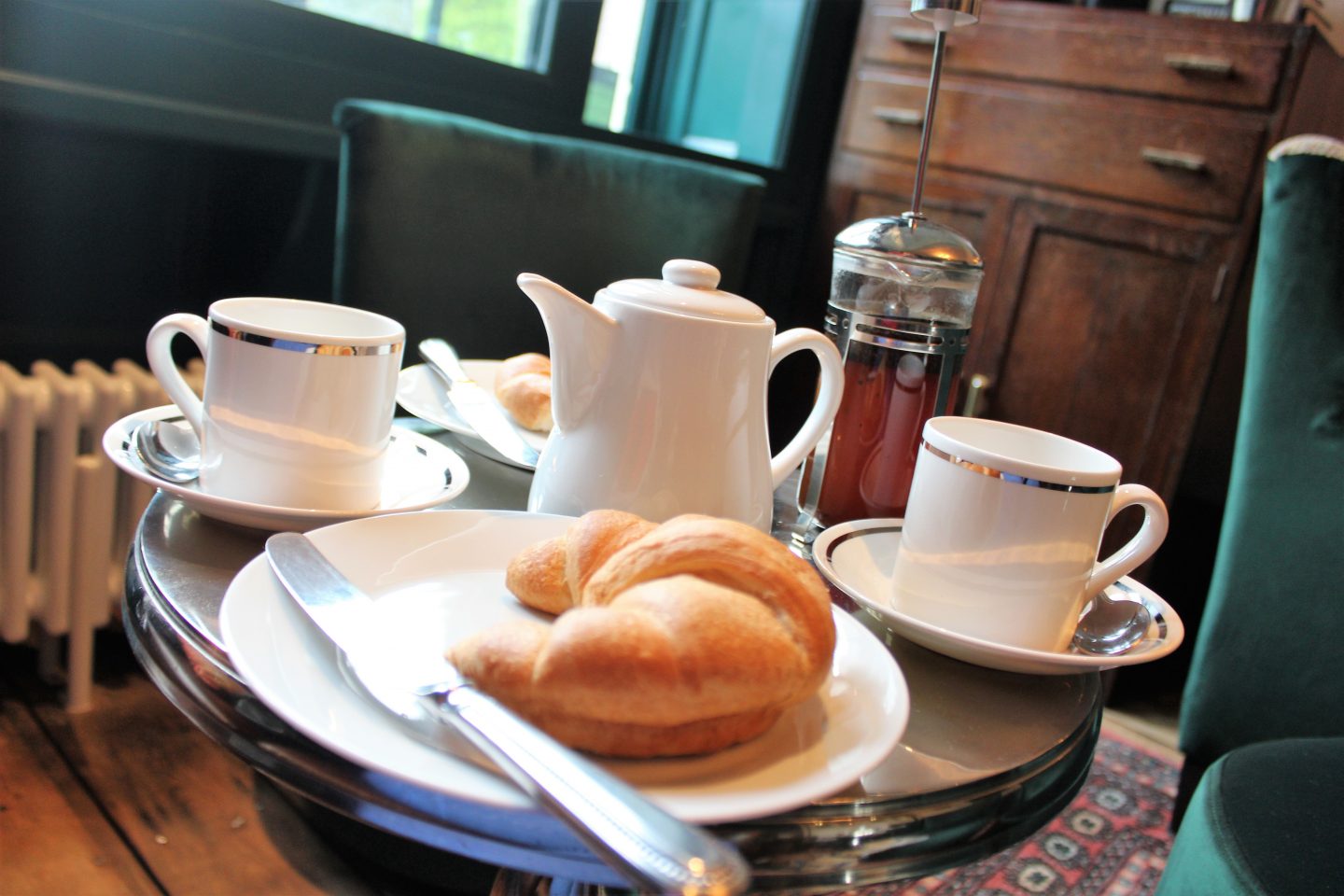 I ordered scrambled eggs with smoked salmon and Mr B opted for the full English. We both commented on the quality of the ingredients. The smoked salmon was full of flavour and the eggs were delicious and creamy. Mr B commented on how good the quality of the bacon and sausage was (Snoopy also approved of the sausage, even though Mr B only gave him a tiny piece to try!). They also had homemade smoothies which delighted Mr B!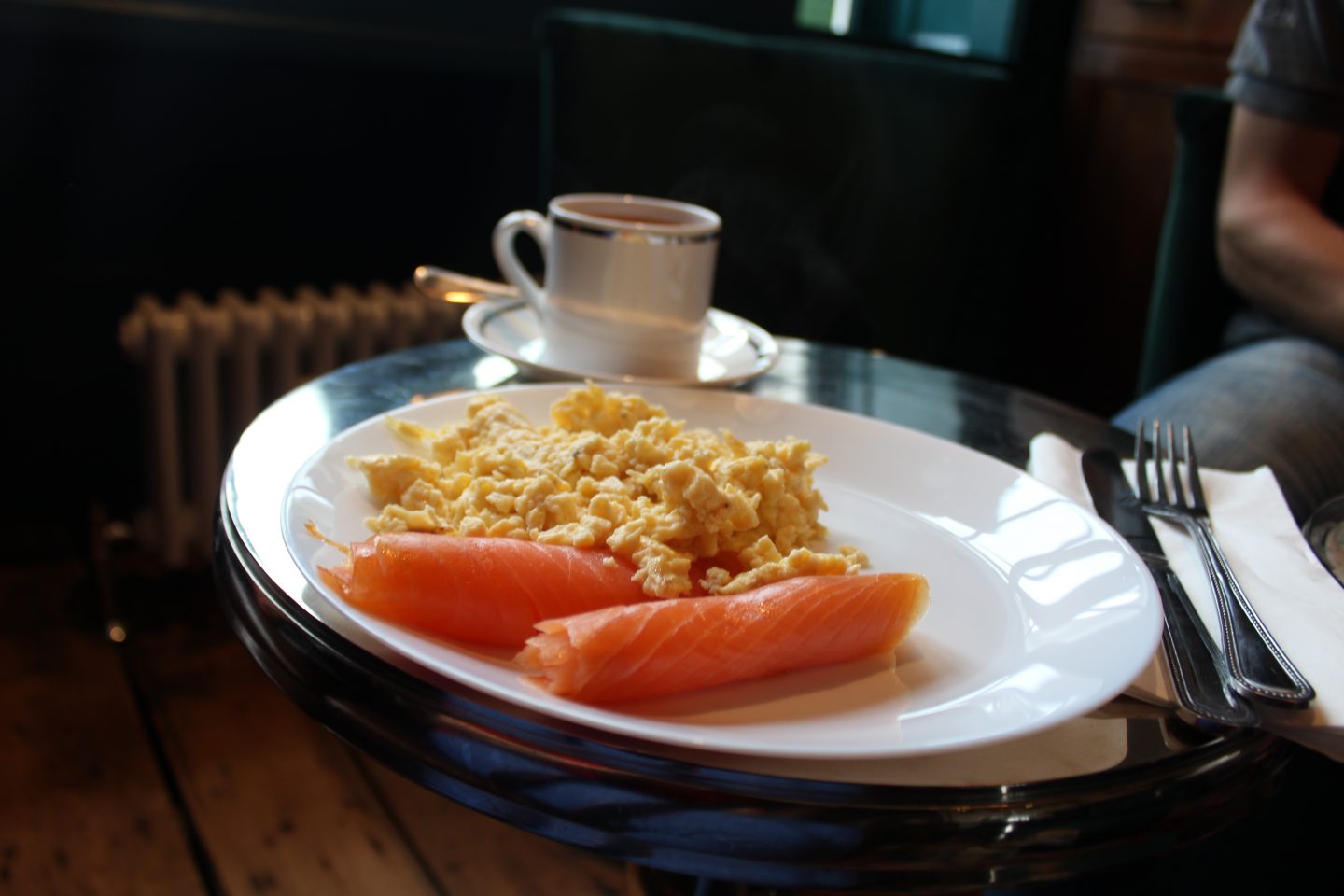 The Lawrence Hotel oozes style but is so friendly and welcoming. We were greeted by and chatted with so many of the staff. They are all happy to suggest restaurants, local walks and other things to do in the area and they even sorted out a dog-friendly taxi for us!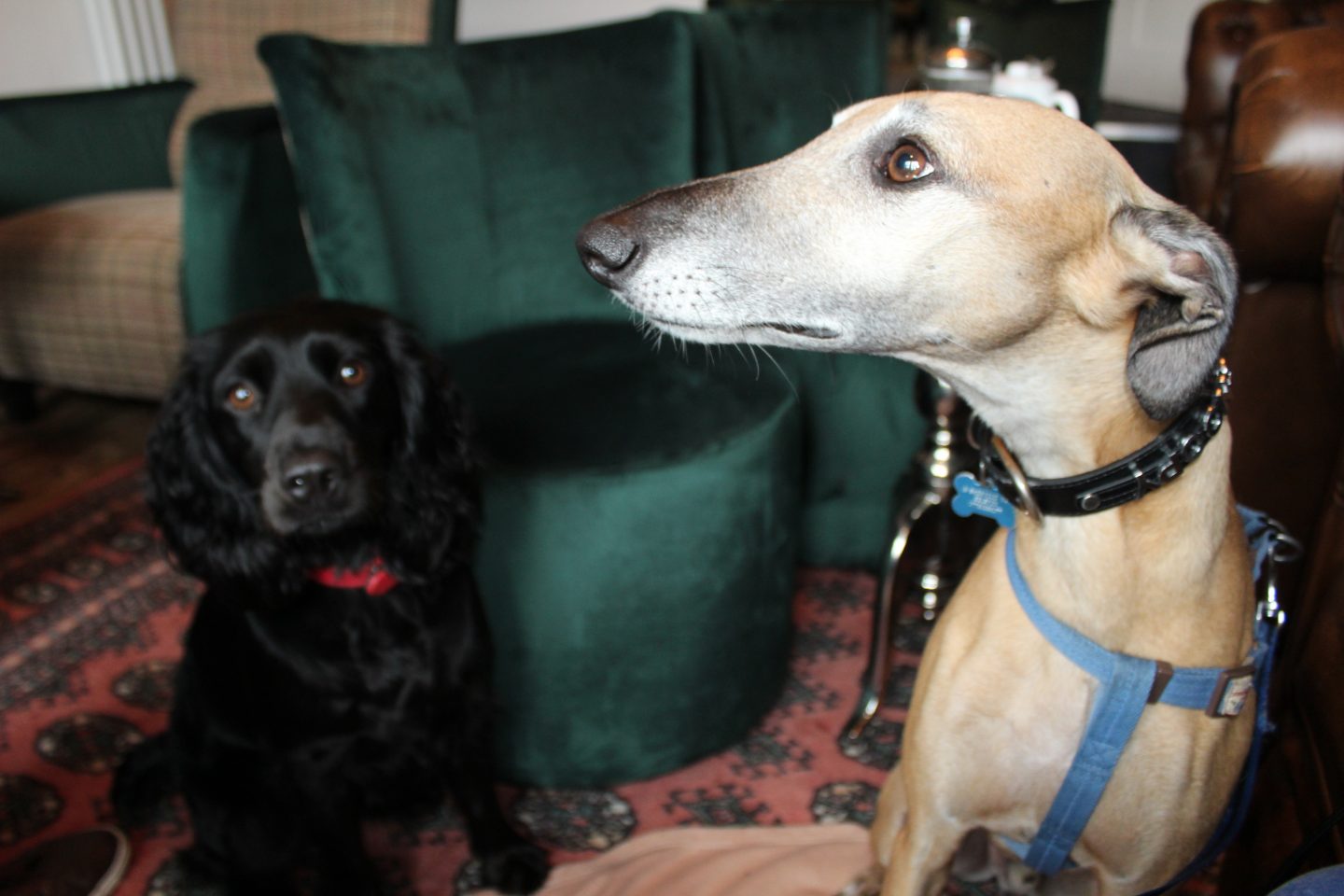 This hotel is the perfect base for exploring a part of the world that we really underestimated, as in and around Padiham are lots of fantastic country walks, some great towns to explore and most importantly for me . . . fantastic food!
https://www.thelawrencehotel.co.uk/
26-28 Church St, Padiham, Burnley BB12 8HG