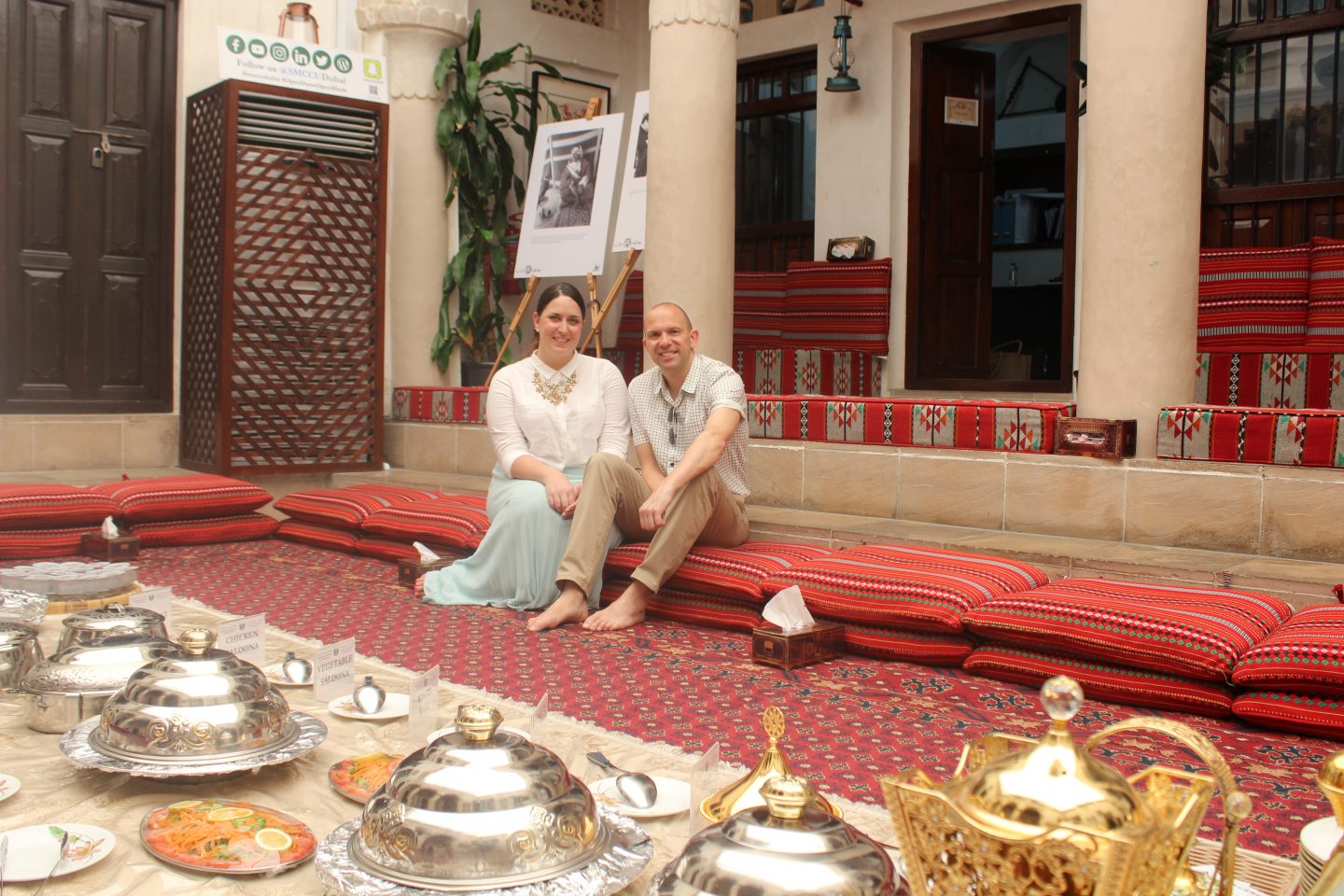 As I've said to lots of people, when Mr B and I were planning our holiday to Dubai we both felt we really wanted to learn more about the culture, so when we found the SMCCU (Sheikh Mohammed Centre for Cultural Understanding), we didn't hesitate fitting a visit into our itinerary.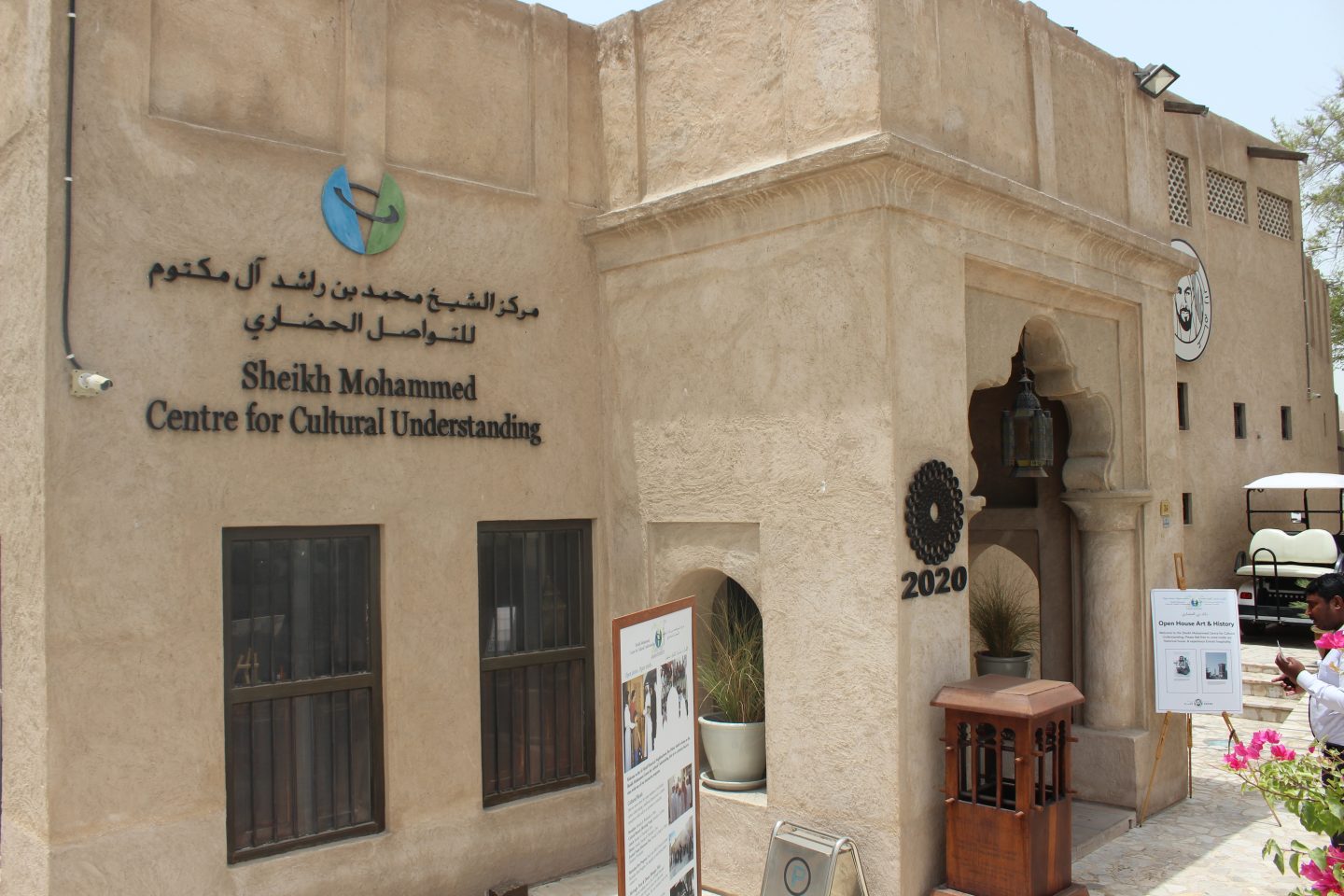 The centre is a non-profit organisation which helps to raise awareness of the local culture, customs and religion in Dubai and the UAE.
There are various tours you can book, but we chose the 'Cultural Lunch' as this ticked two of our boxes, the other being to try some authentic Emirati food!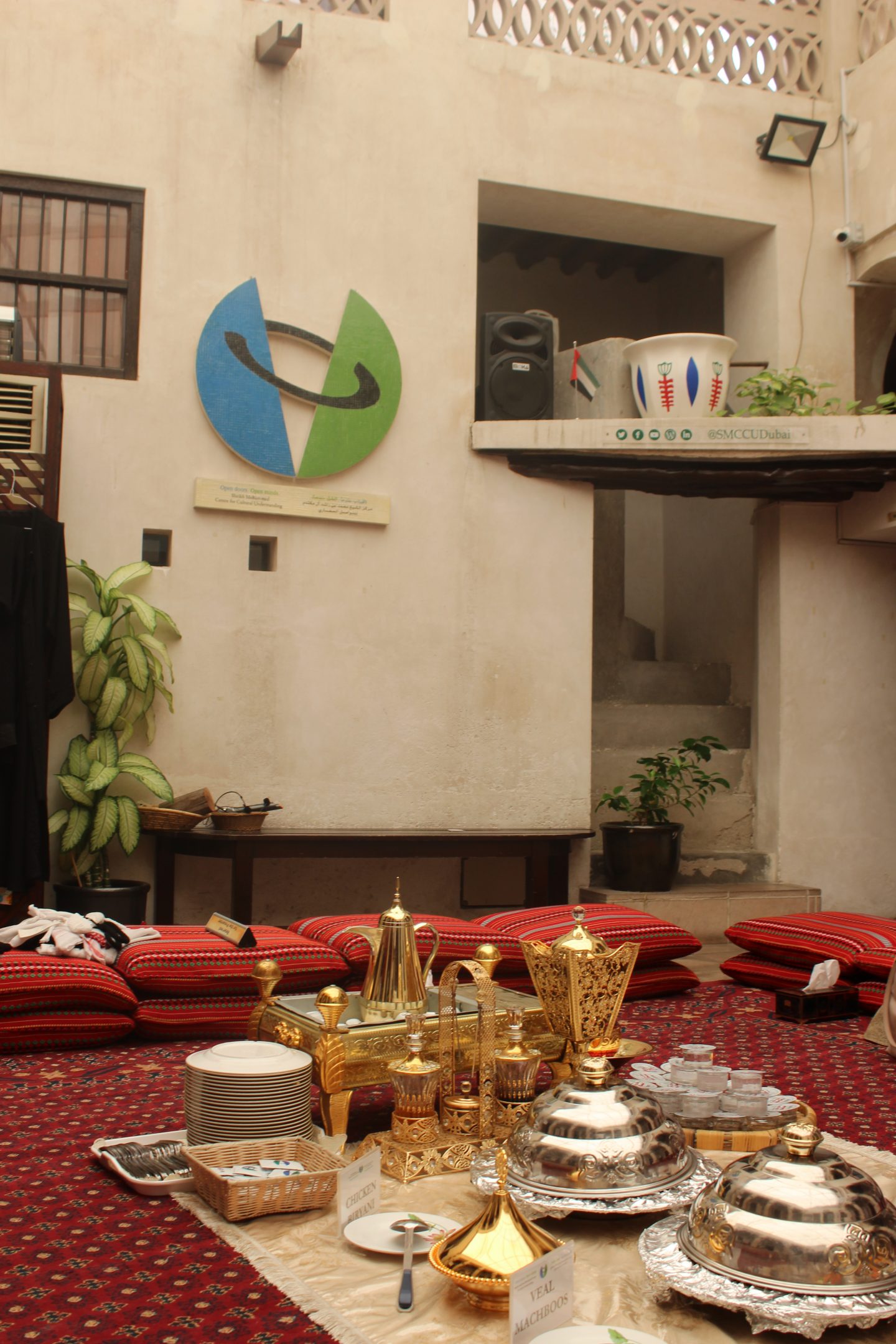 When we walked in I was taken aback how beautifully the room was laid out . . . the rich red fabrics and glistening gold and silver crockery, it all looked so beautiful inside the stone building.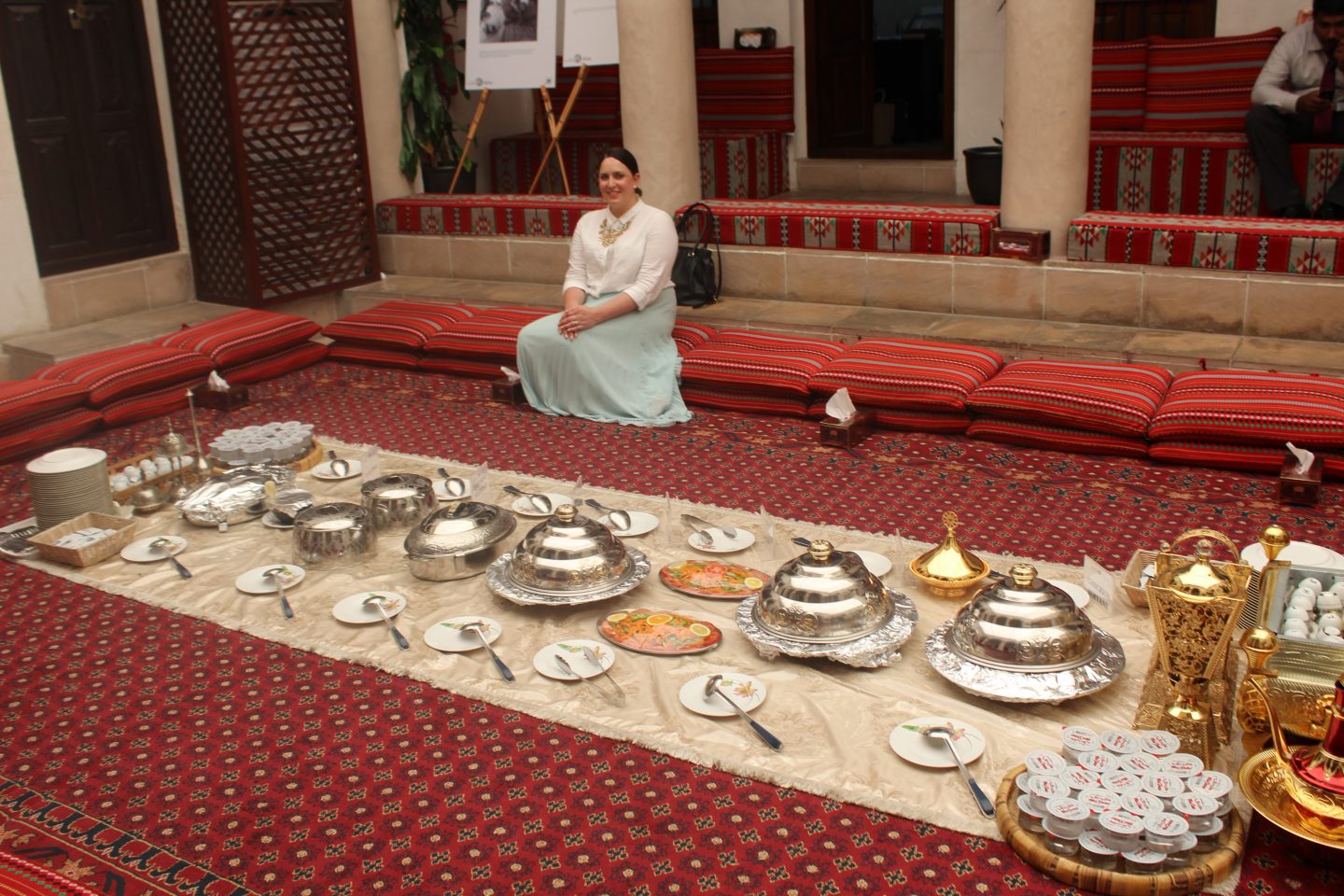 As Mr B and I were first to arrive, we took off our shoes and had the first pick of where to sit to admire our surroundings.
When everyone in our group was seated we were all welcomed with Arabic coffee and dates. Our lovely host greeted us and talked about the centre, why it was built and also about all the amazing food that was sitting in front of us!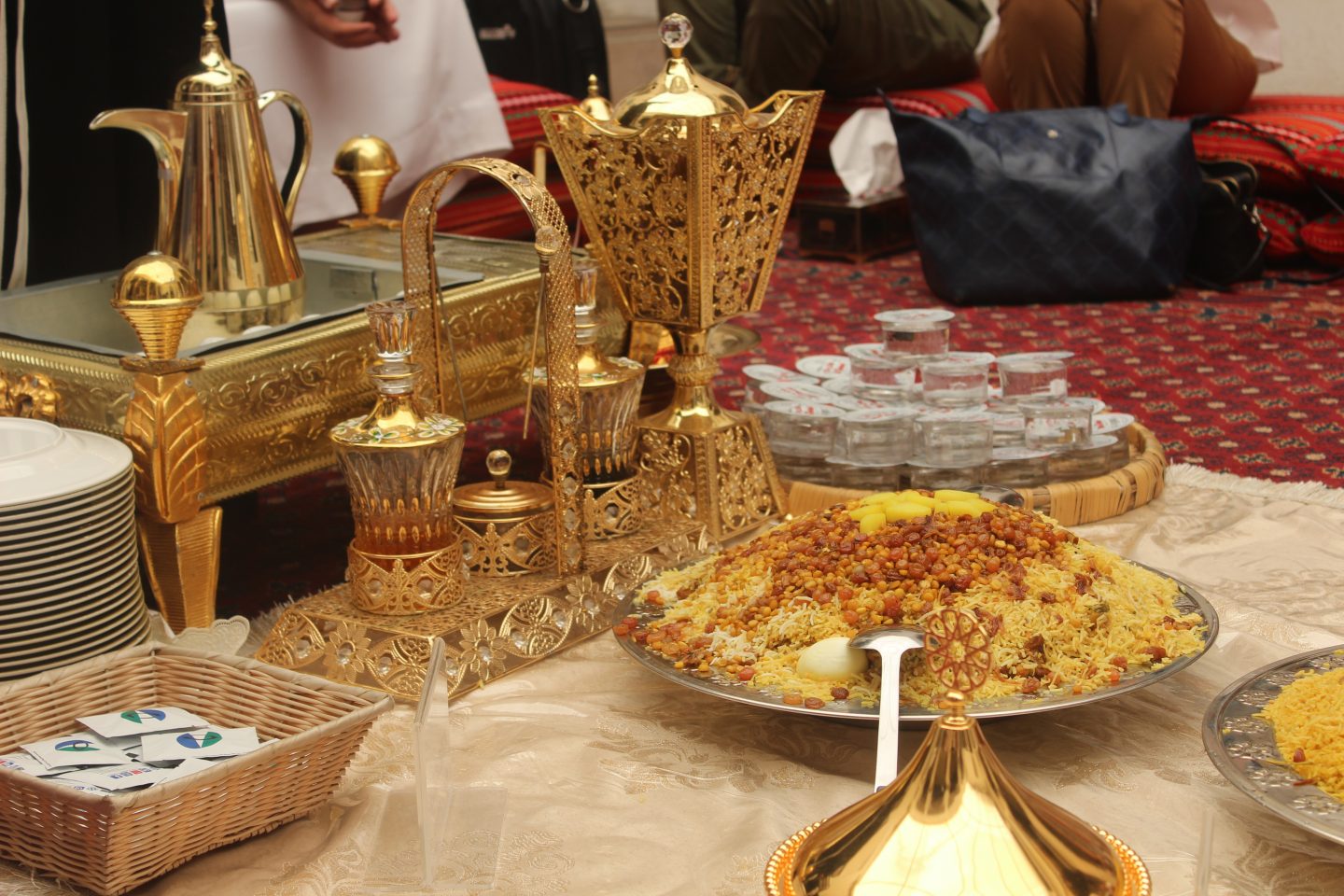 Mr B and I couldn't wait to tuck in as the smells were divine! There was beef biryani, vegetarian curry, chicken curry and salads just to name a few dishes.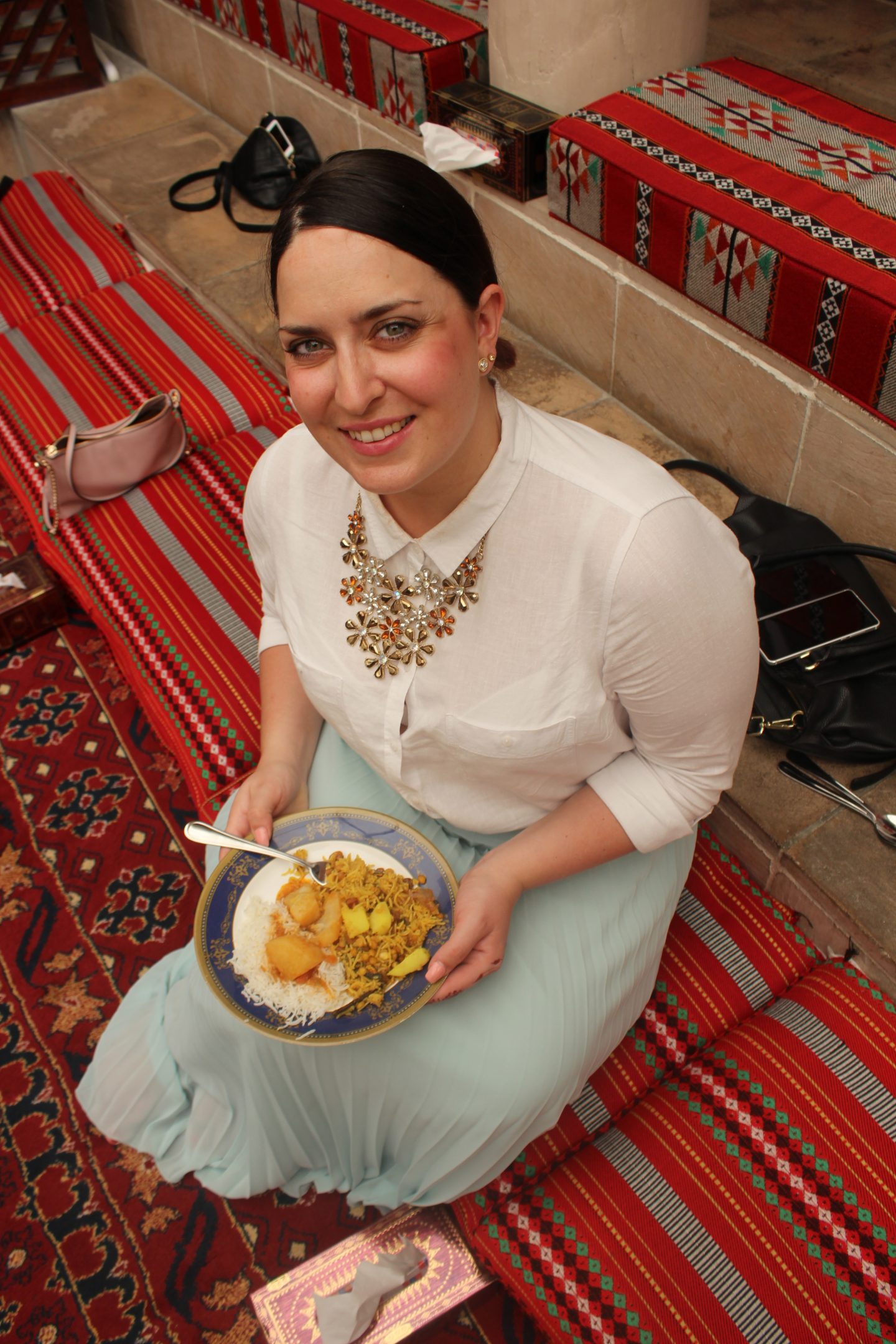 We also had lugaimat, which are fried balls of dough, with date syrup, the syrup added a rich, treacly sweetness. Basically they were delicious (but I do think I perhaps had one too many!).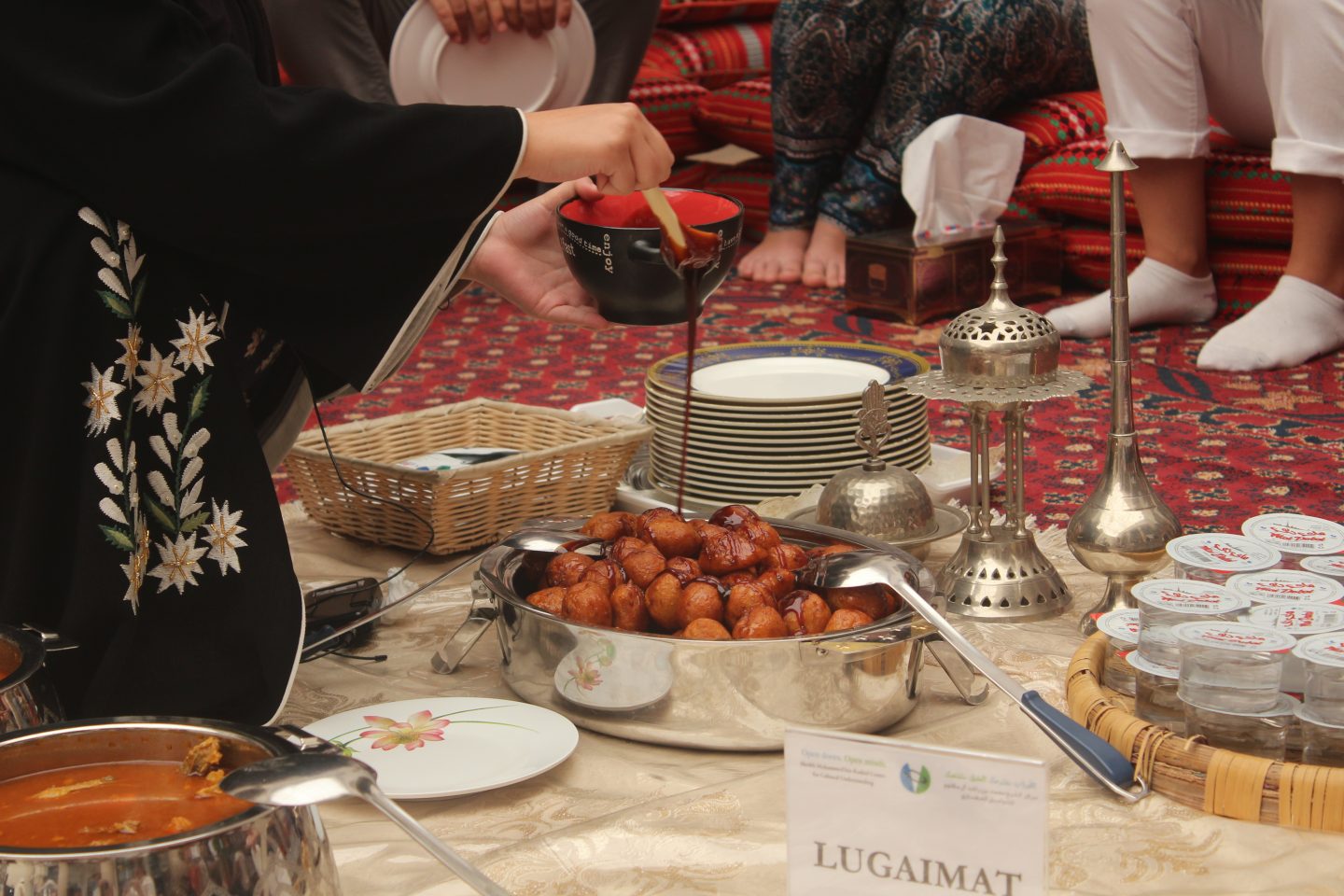 We finished our lunch with Arabic tea and then our host opened up the floor to any questions.
We talked about local customs, the Arabic food, men versus women, traditional dress and we also learned a lot about Ramadan, which when we visited wasn't too far away. We were encouraged to ask any questions and were told several times that no question was a bad question.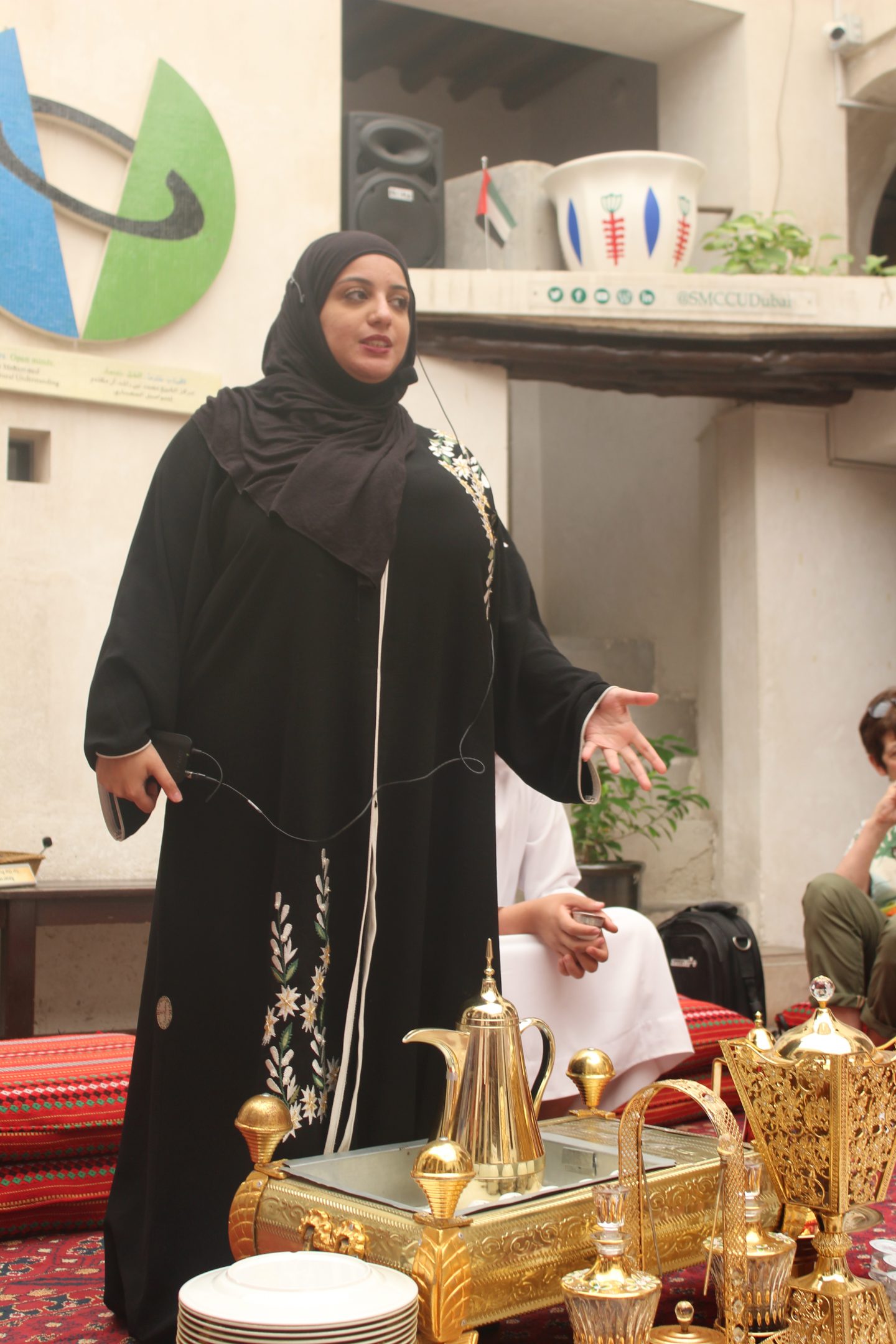 The centre's motto is 'Open doors, Open minds' and it really did stay true to that. We had a fantastic lunch and left feeling full of knowledge and with a new-found respect for the religion and Muslim culture.