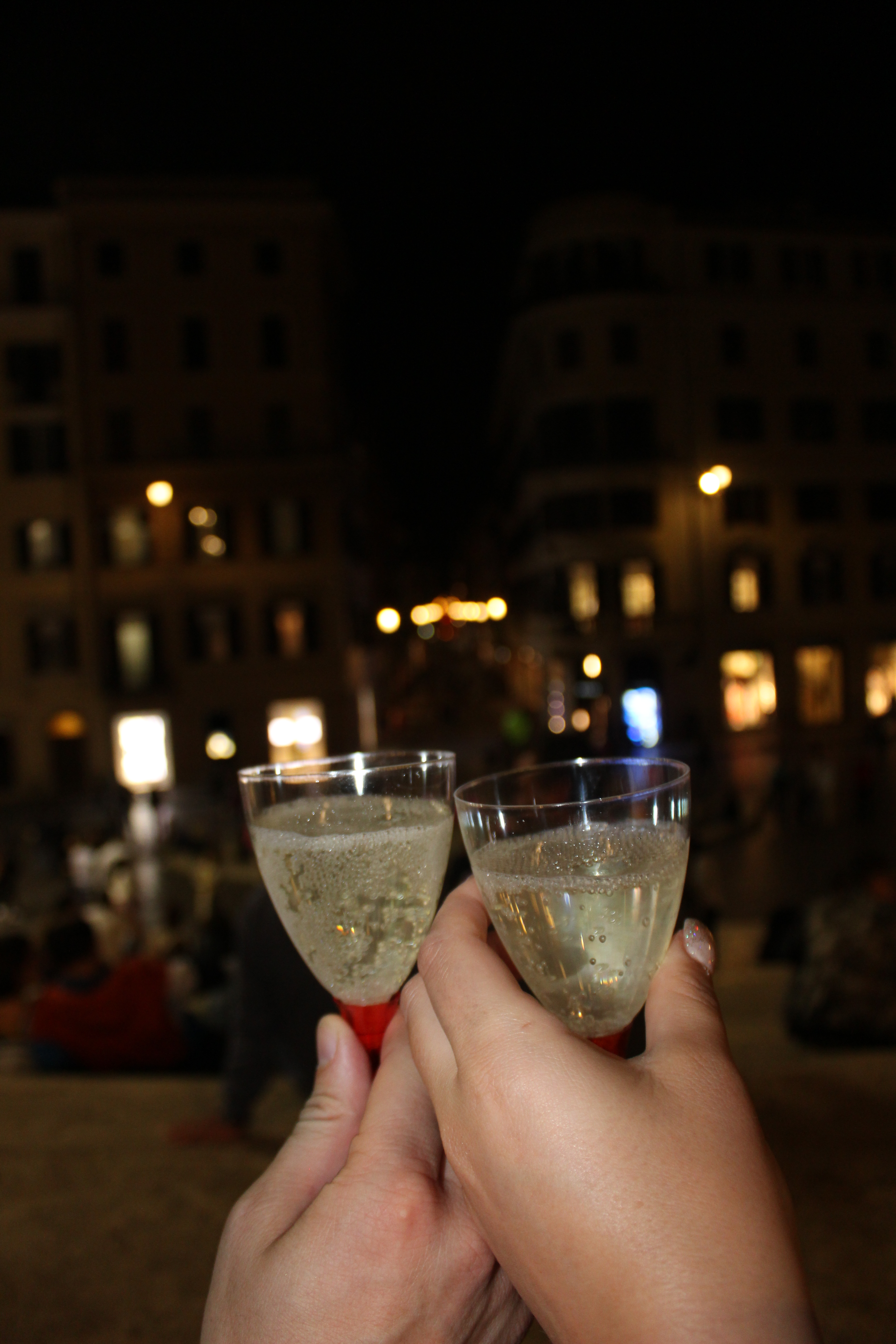 As always one very important thing for us when holidaying is the food and Rome certainly didn't disappoint. When we go away we always ask for recommendations from people at the hotel and they never seem to disappoint.
When we first arrived in Rome and after checking in we were well in need of carbs after over-indulging on champagne in the airport lounge, so we stopped at a tiny shop which sold pizza by the slice which was full of locals on their lunch breaks (always a good sign!).
We also had a pizza and prosecco lunch at a lovely place just around the corner from our hotel.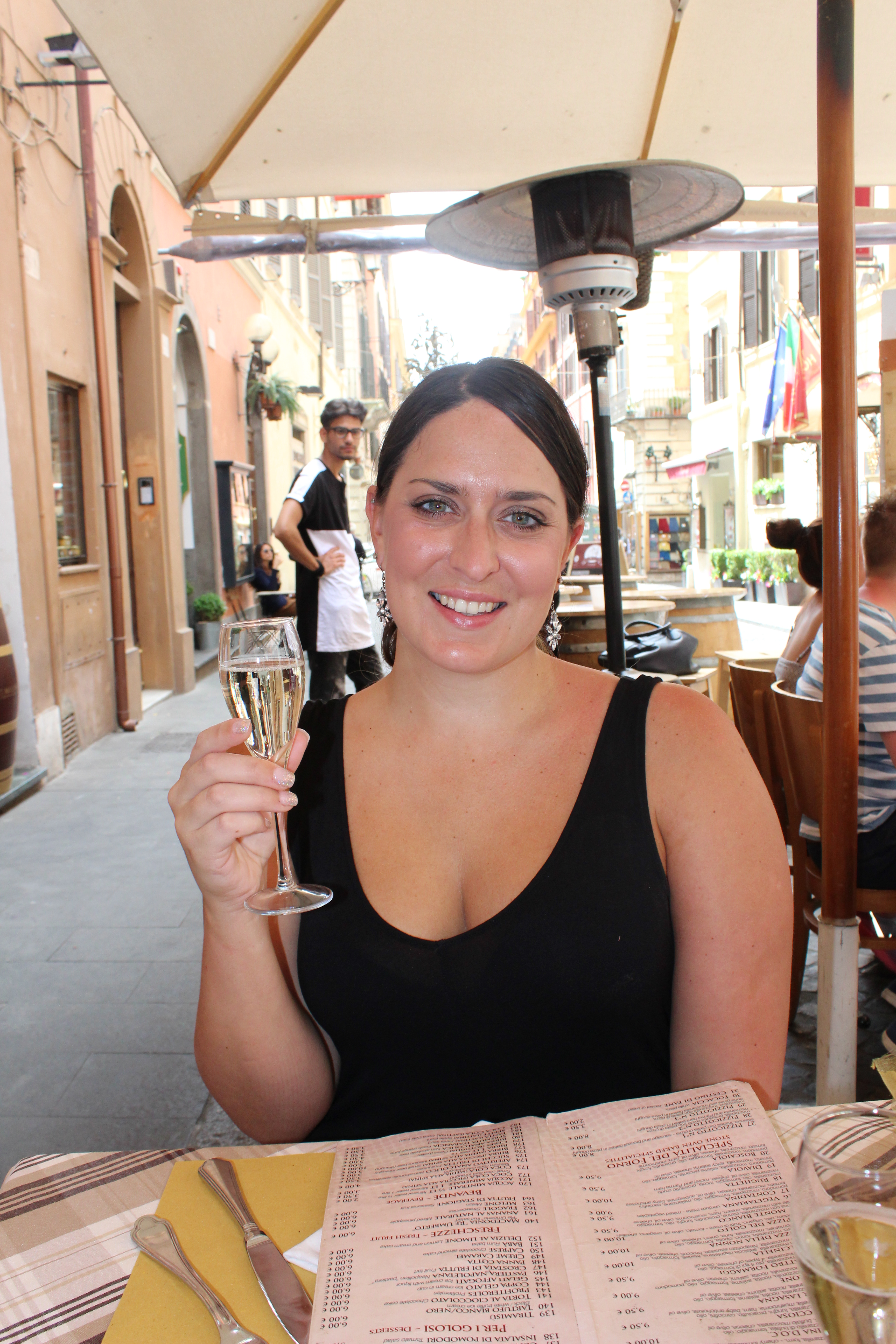 We had a great table outside so we could watch the world go by while we were relaxing and eating fantastic stone baked pizzas.
One evening, we dined on delicious homemade pasta with a sharer of prosciutto pizza in a restaurant around the corner from the Spanish Steps.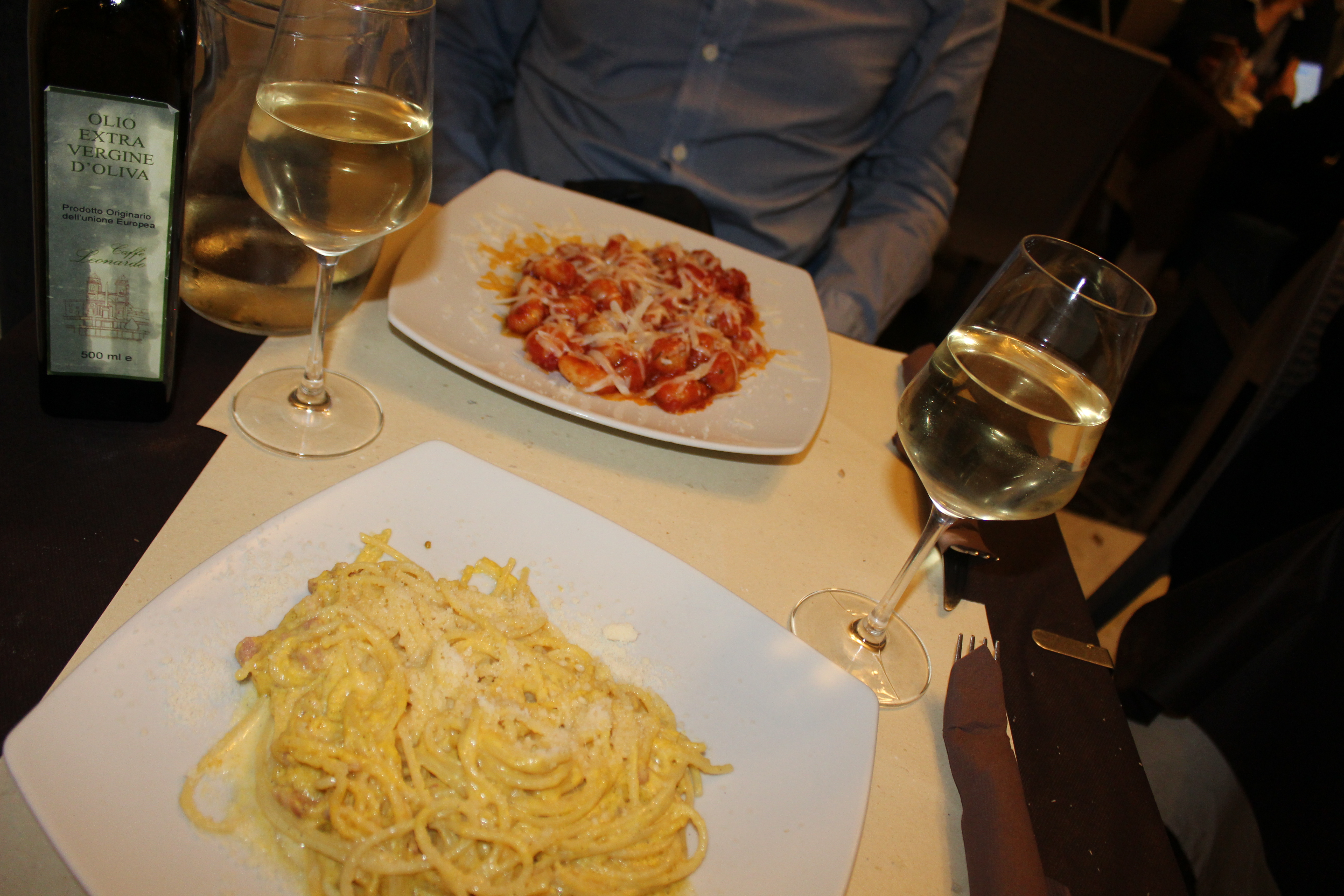 After dinner, we walked to the Spanish Steps where groups of locals were sat drinking and socialising, so we got ourselves an ice cold bottle of prosecco from a shop which provided us with glasses and we made our way back to the steps for a drink and to soak up the atmosphere.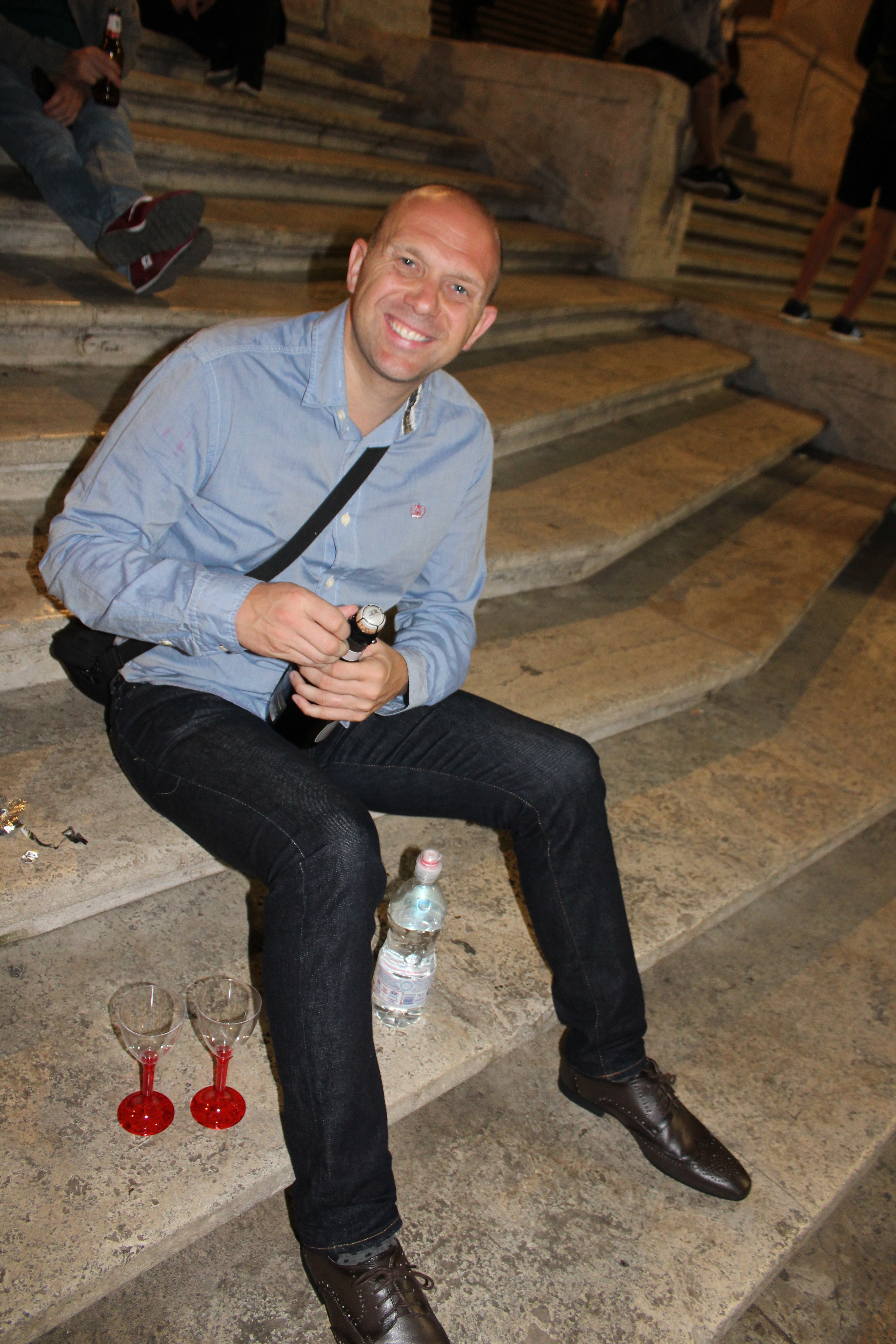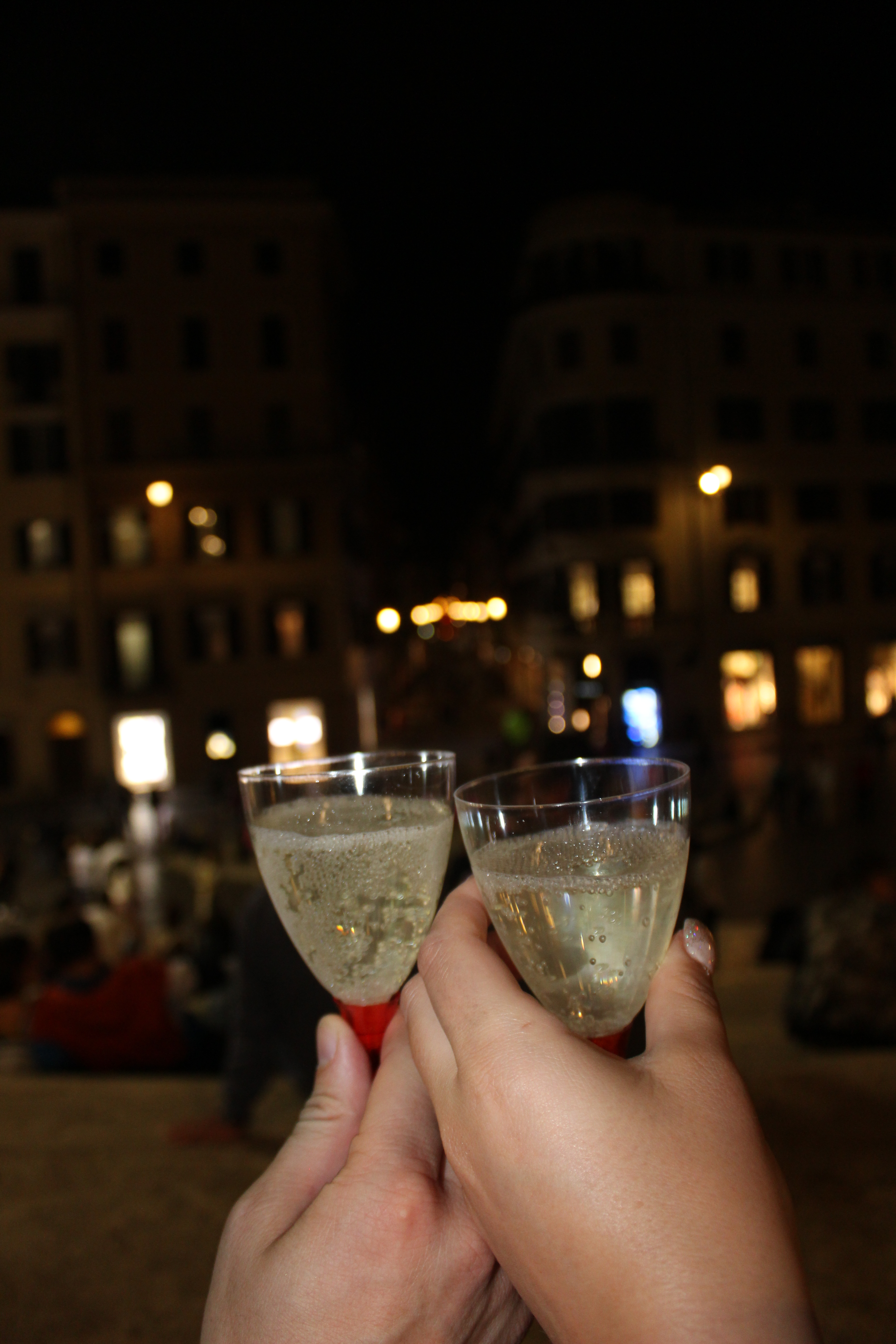 One food experience I must tell you about is a food tour we did with Eating Italy Food Tours. We love to do at least one tour when we go away as the local guides always give you great inside knowledge, but Mr B and I had never done a food tour, until now!
We chose the Testaccio Supper Stroll. Testaccio is a neighbourhood in Rome which is known for its traditional culinary delights. Meeting our group at the designated meeting point, there was a great mix of people and nationalities. Our guides were great fun and very friendly. One thing to note if you choose do a Eating Italy Food Tour (which I definitely recommend you do!) is to make sure you are hungry, very very hungry!
To kick off we started with an aperol spritz at a beautiful bar underneath a traditional beer and wine shop, then we moved on to a family-run restaurant to sample prosecco and fried vegetables which were not heavy and greasy, but light and fresh.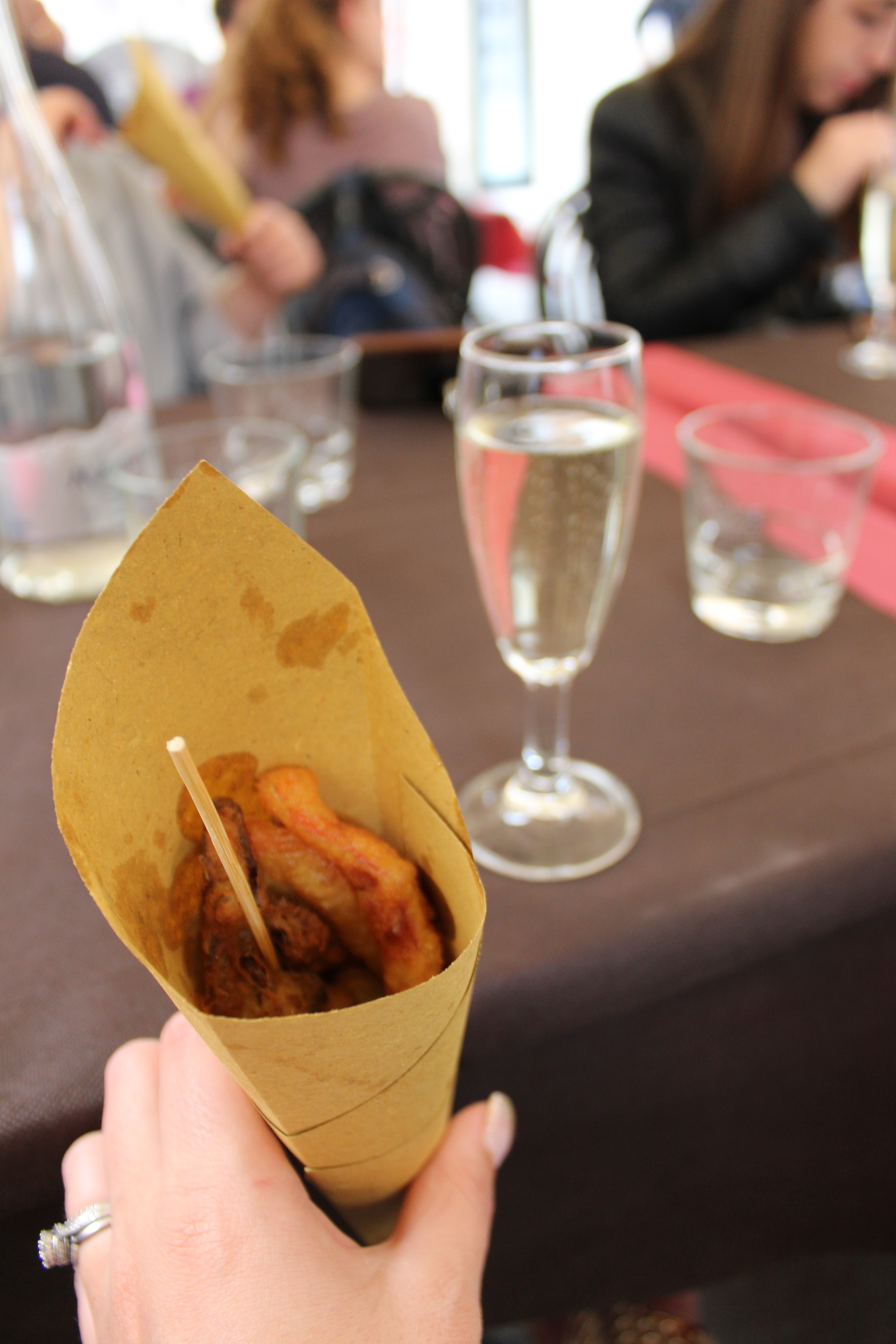 Next it was on to a beautiful little deli where we shared an antipasti platter. Mr B and I love an antipasti platter and this one did not disappoint – fresh creamy cheeses paired with the most tasty cuts of meat also served with lovely Italian white wine.
Next was a lovely restaurant which is actually set in Mounte Testaccio itself. We had the most delicious fresh homemade pasta, followed by quinto quarto, also known as offal. The oxtail was delicious, full of flavour and melted in your mouth. The tripe is another matter … let's just say that was my first and last taste of tripe, definitely not my cup of tea! To go with our pasta and offal was more beautiful Italian wine, this time red.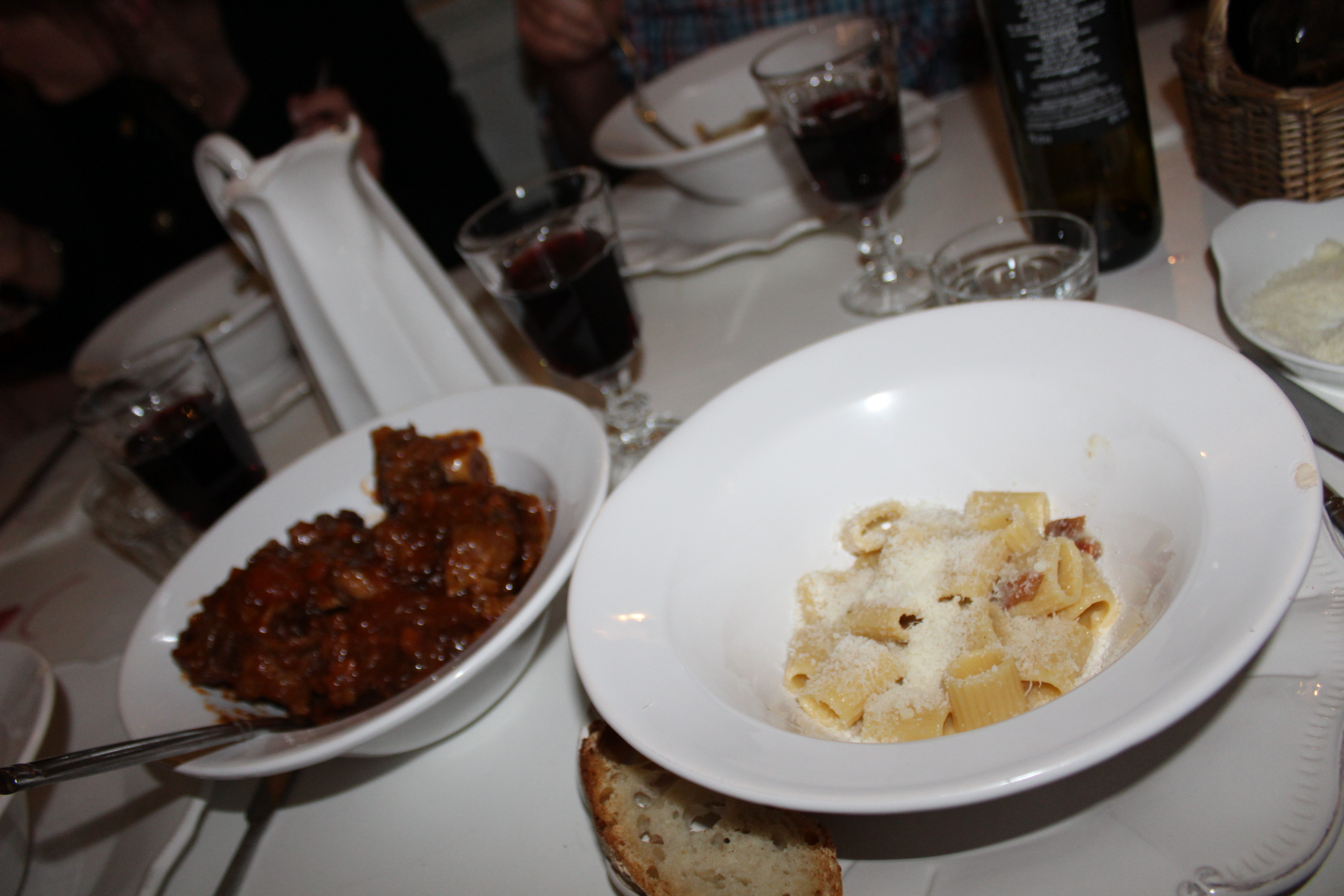 Now for my favourite food tasting of the night, Trapizzino. Don't worry, I didn't have a clue what it was either, but it turns out this is a pizza-lovers heaven, like pizza but even more amazing! It is basically a pizza pocket, delicious pizza dough with incredible stuffing. We had Pollo Alla Cacciatora which is chicken, garlic, white wine and rosemary and let me tell you it tasted bloody amazing!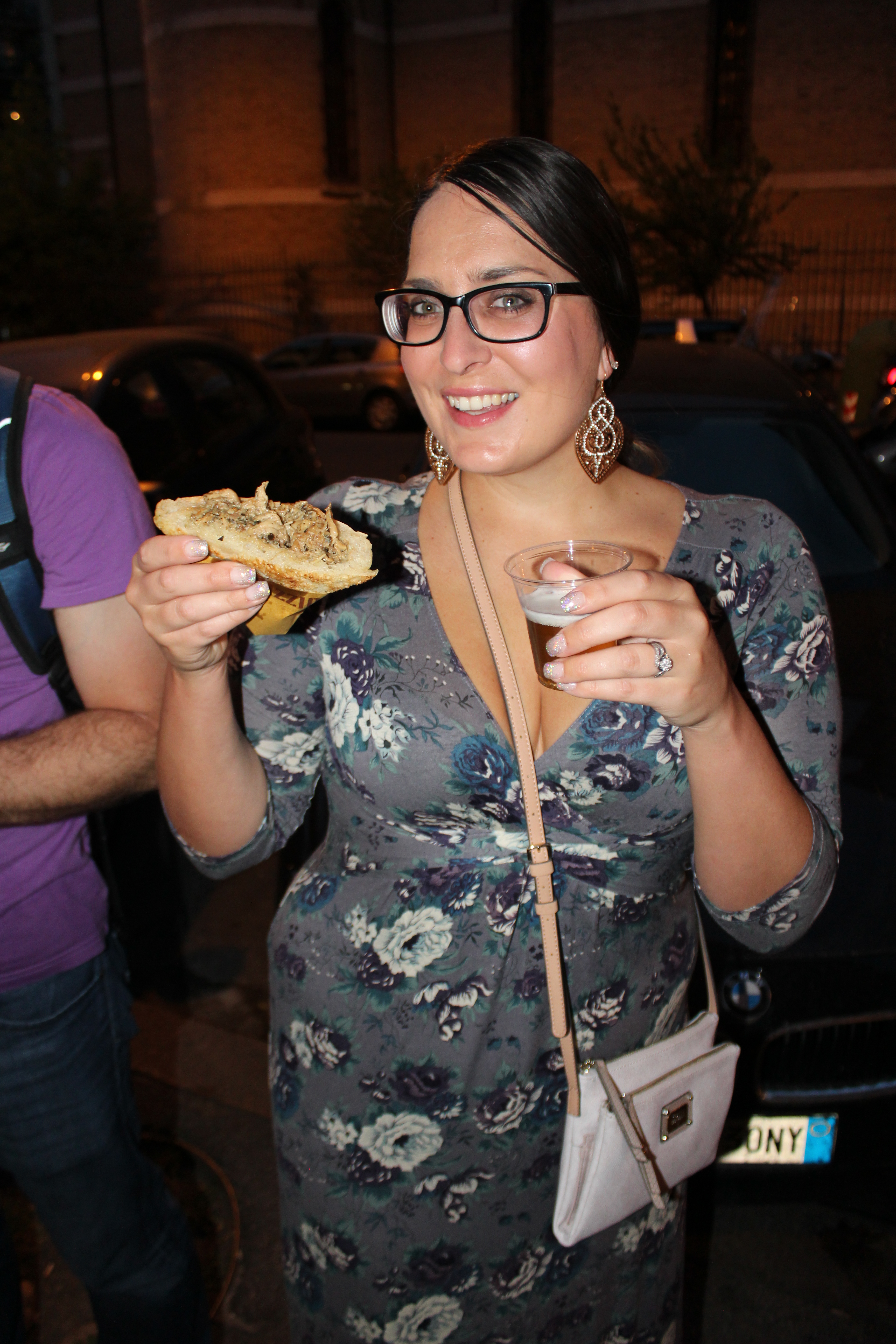 To go with this amazing yummy goodness we had a local craft beer, but not being a beer drinker I was very surprised I liked it. I even went back for more!
Waddling to our last food tasting we made our way to a delicious gelato shop, which was the perfect ending to our night. We chose two flavours each and also learnt how to spot fake gelato which you often see in a lot of the tourist traps. We won't be fooled by the fake stuff anymore!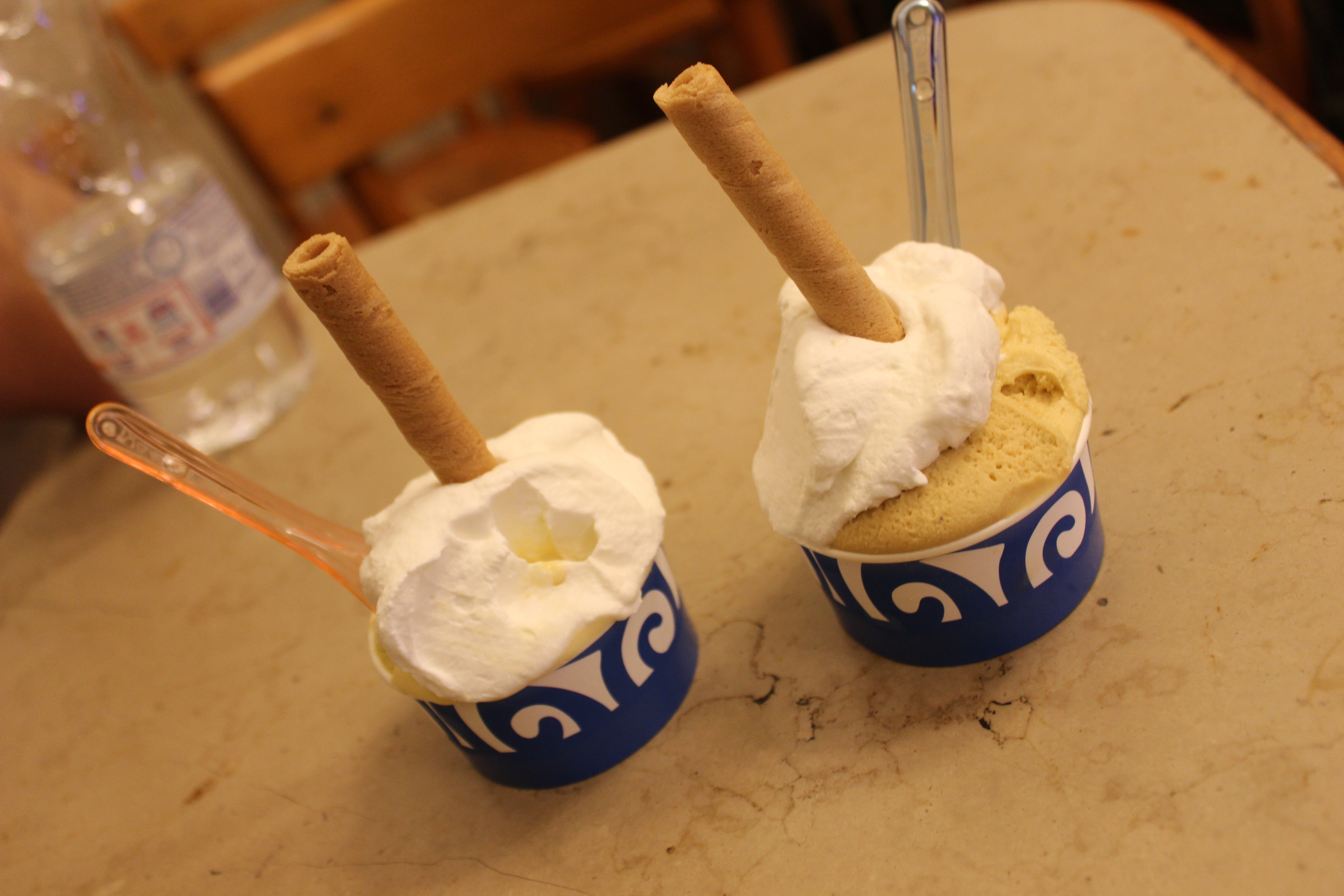 To summarize Mr B and I basically spent the night stuffing our faces with some of the best local food Italy has to offer. So next time we are visiting a city instead of doing a Segway, bike or bus tour we will always be checking out the food tours, the best way to eat like a local!