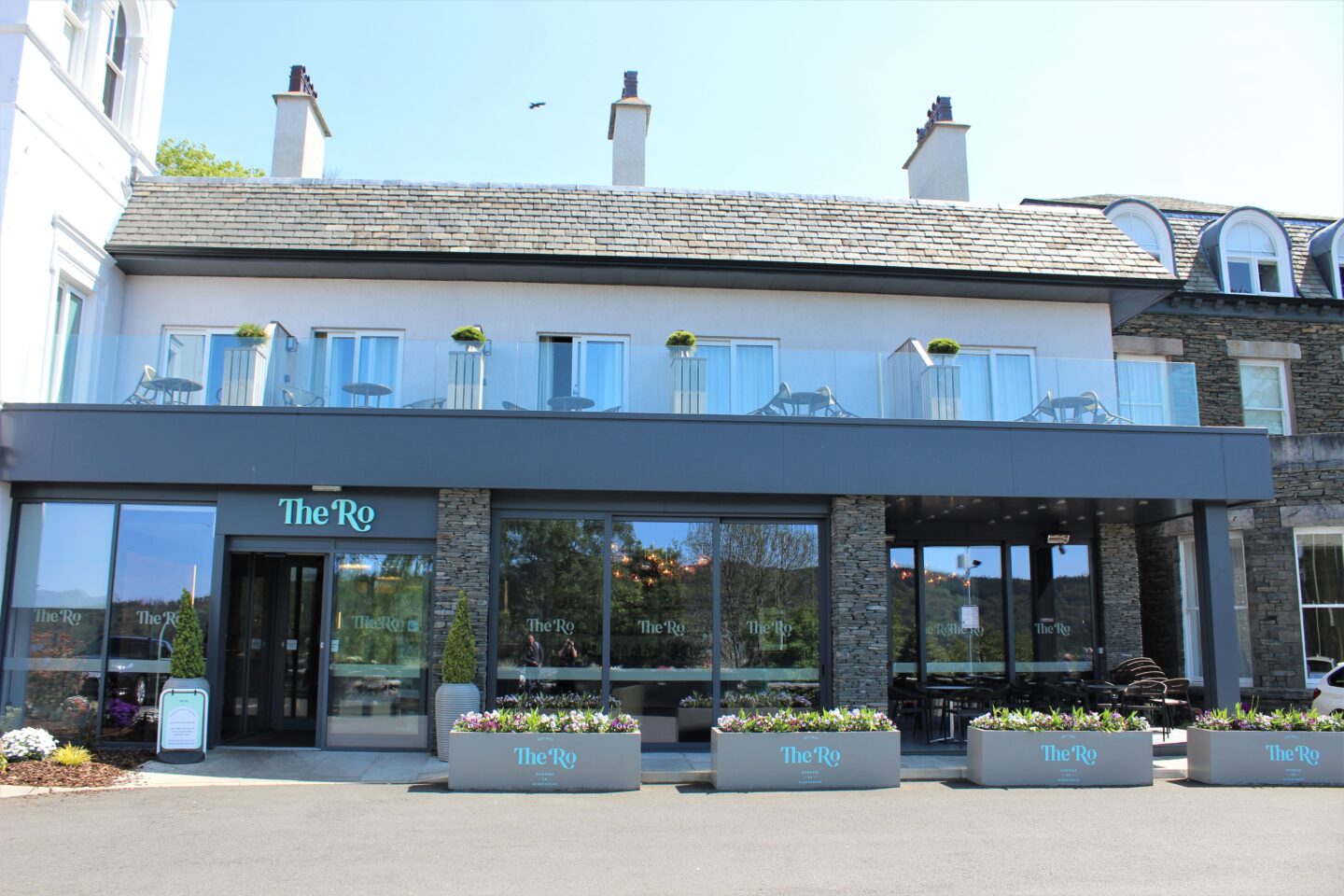 With the car packed to the rafters, mostly with JoJo's things (how much stuff does one dog need?), we were all excited for our weekend away and our first visit to beautiful Windermere.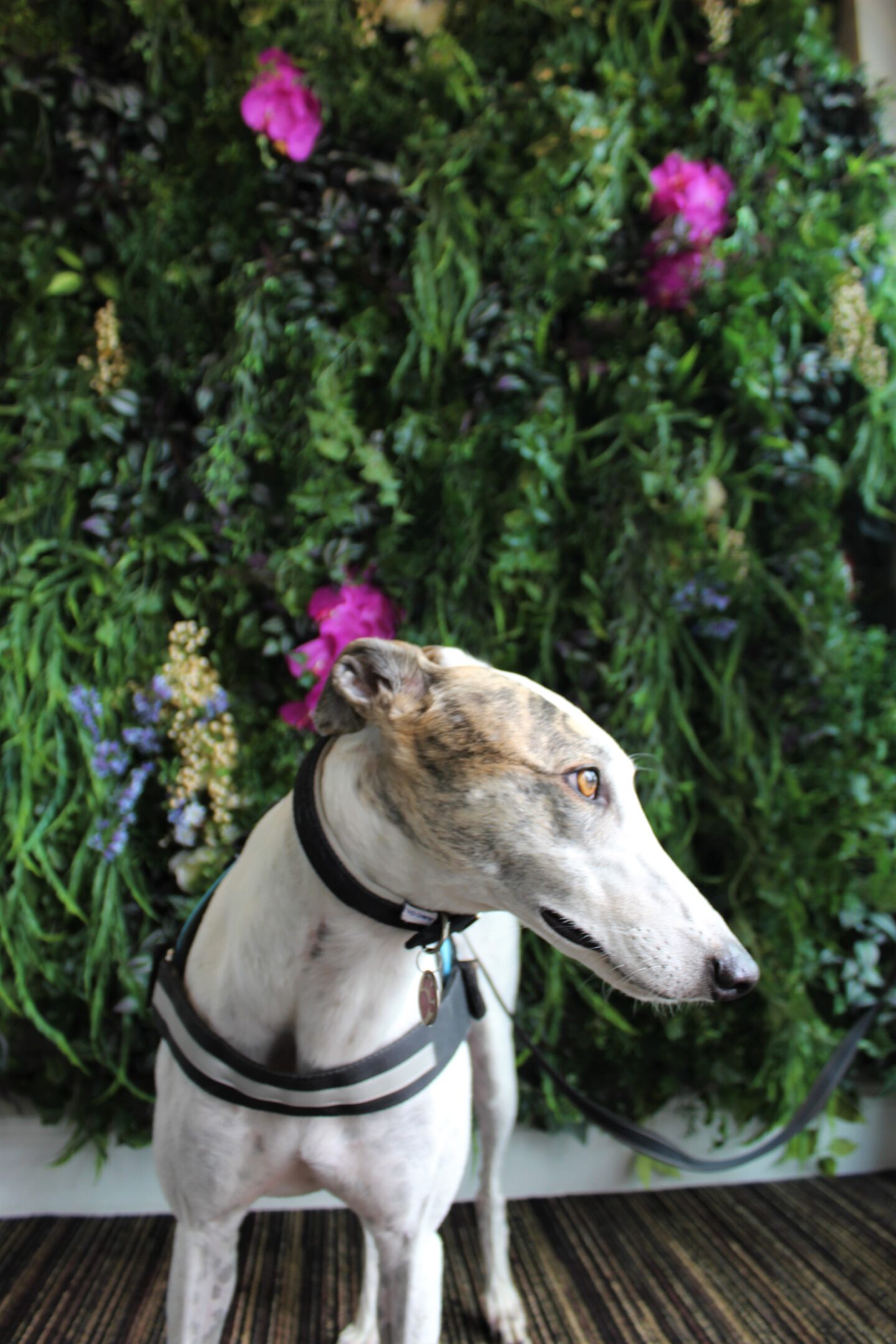 Arriving three hours before check-in the staff were happy for us to leave our car in the car park and help us with directions so we could make the most of the day exploring the town and taking JoJo on her first ever boat trip, along the scenic Lake Windermere.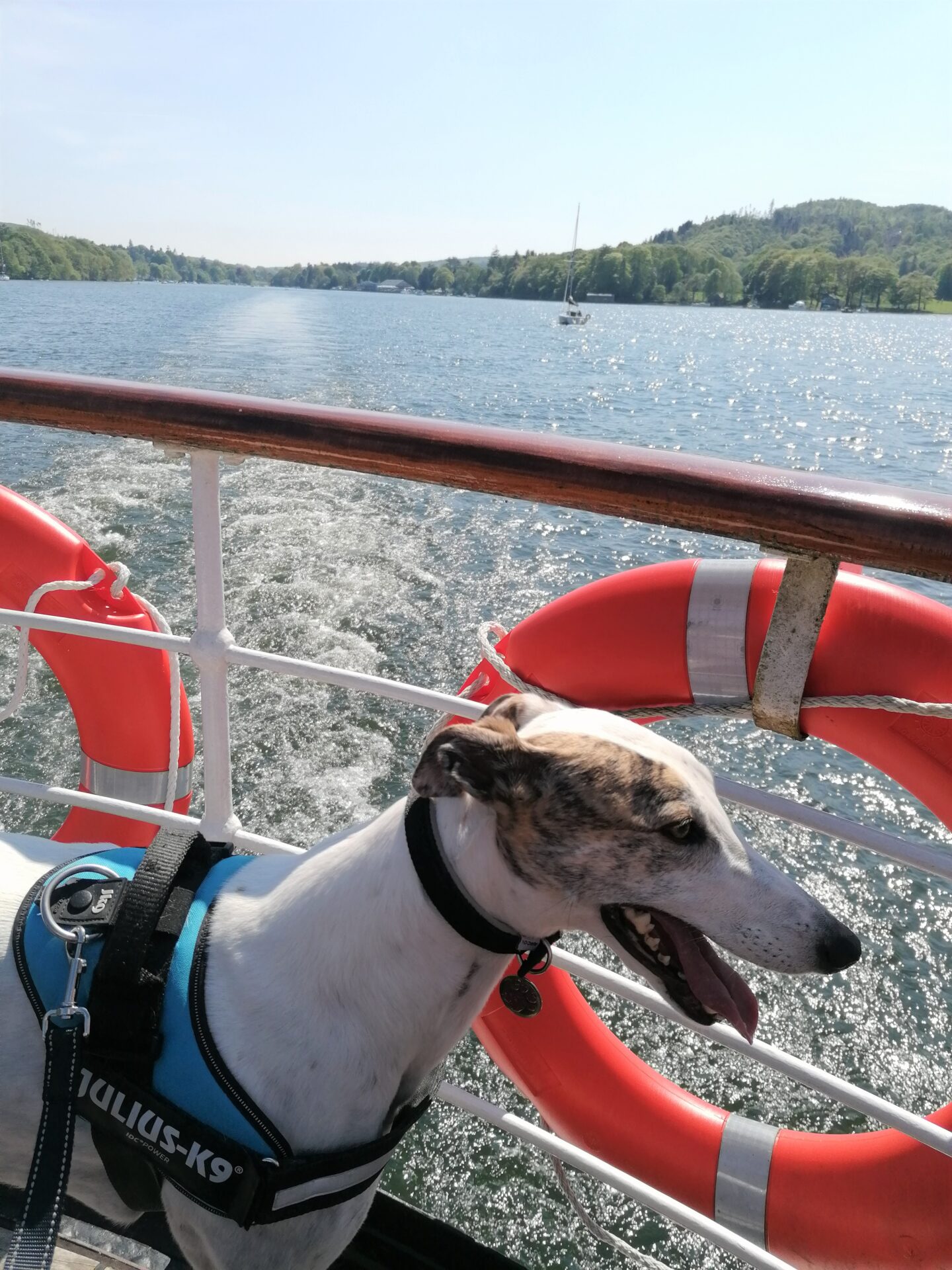 After a day of adventure for all three of us we headed back to the hotel which is perfectly located in the town. It sits proudly up a small hill which gives for stunning views from the hotel's lovely outside terrace.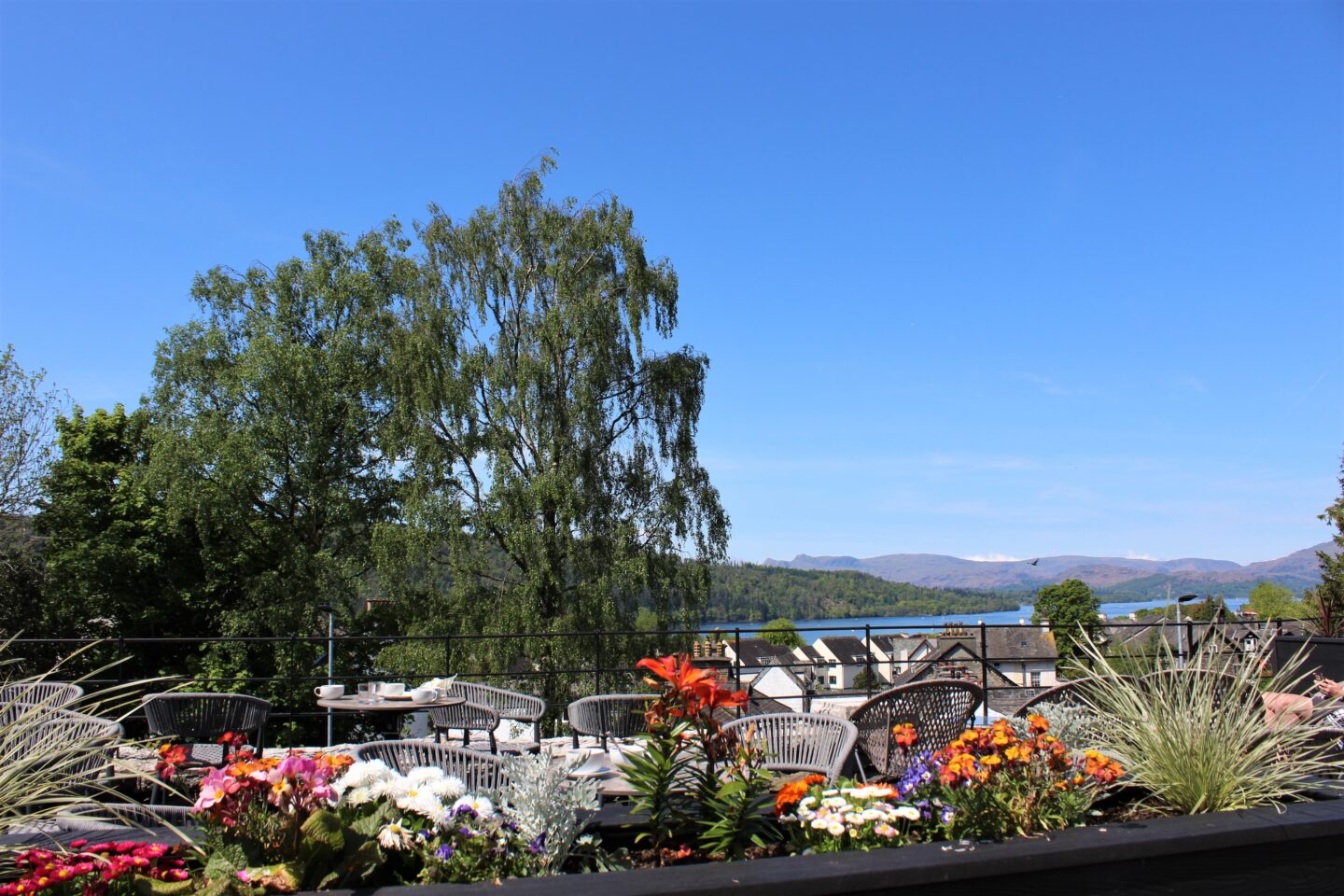 After a swift check-in we made our way to our ground floor dog-friendly room.
For JoJo, there was a vet bed, a bowl and treat waiting for her.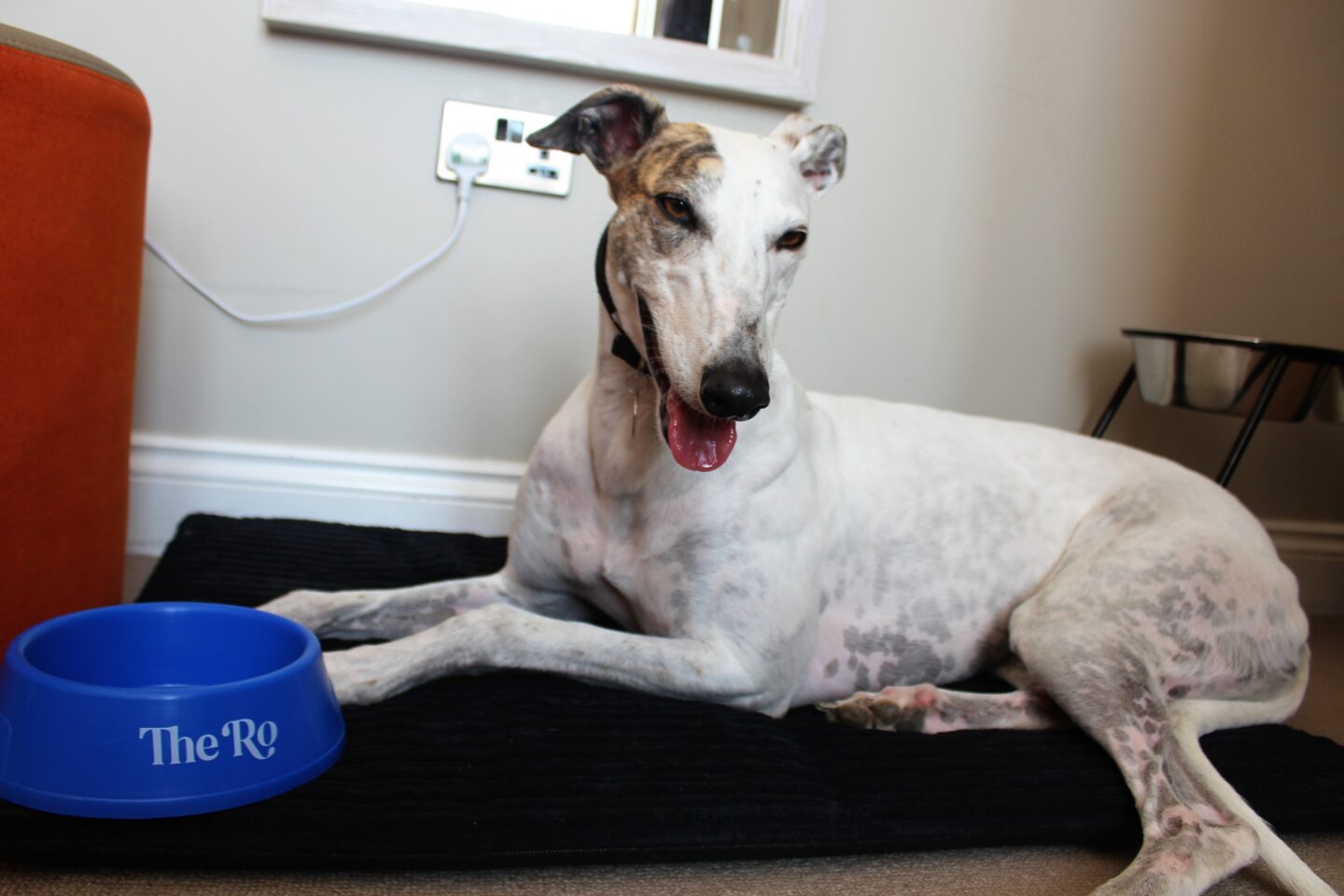 Our room had everything we needed for our one-night stay. The super king bed was very comfortable.
Local Lake District tea bags were provided along with bottled water and I was happy to see an in-room Nespresso machine. After a lot of walking the caffeine was greatly appreciated!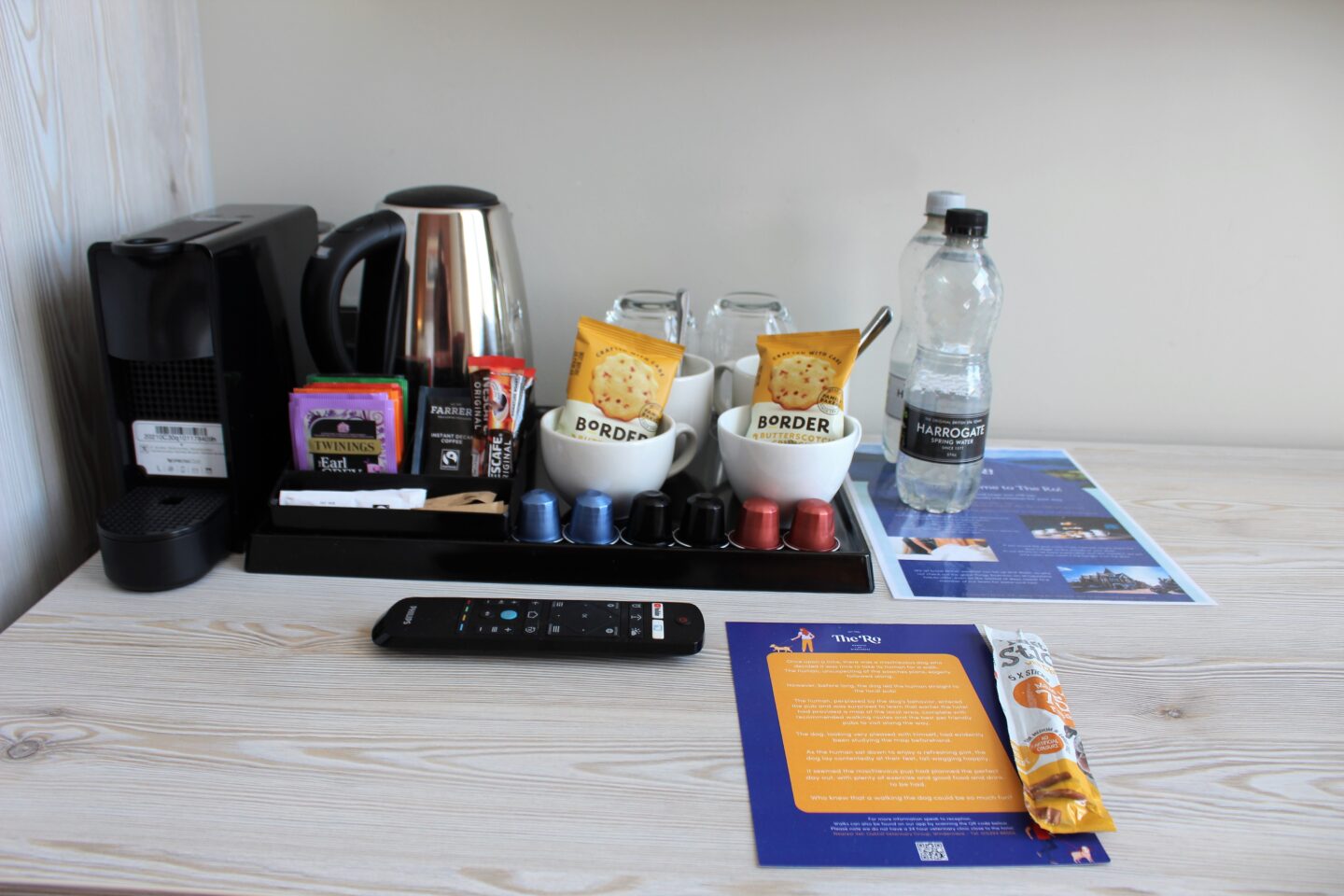 The bathroom had a large shower and eco toiletries were provided, but it would have been nice to have seen the addition of conditioner to the toiletries.
After a very relaxing few hours we made our way to dinner, which was only a few steps away from our room as we were dining in the hotel's bar area. They have an onsite restaurant and the same menu is available in the bar when you are dining with your four-legged friend.
I enjoyed the 'Sticky pulled pork topped sweet potato with crème fraiche, chilli and spring onions' for starter. Whilst some may find it a bit too sweet, I really enjoyed the sweet and sticky combination.
Mr B had the 'Parsnip soup with Greek yoghurt, pumpkin seeds and golden fried croutons'. It was a really well-made soup with great flavour.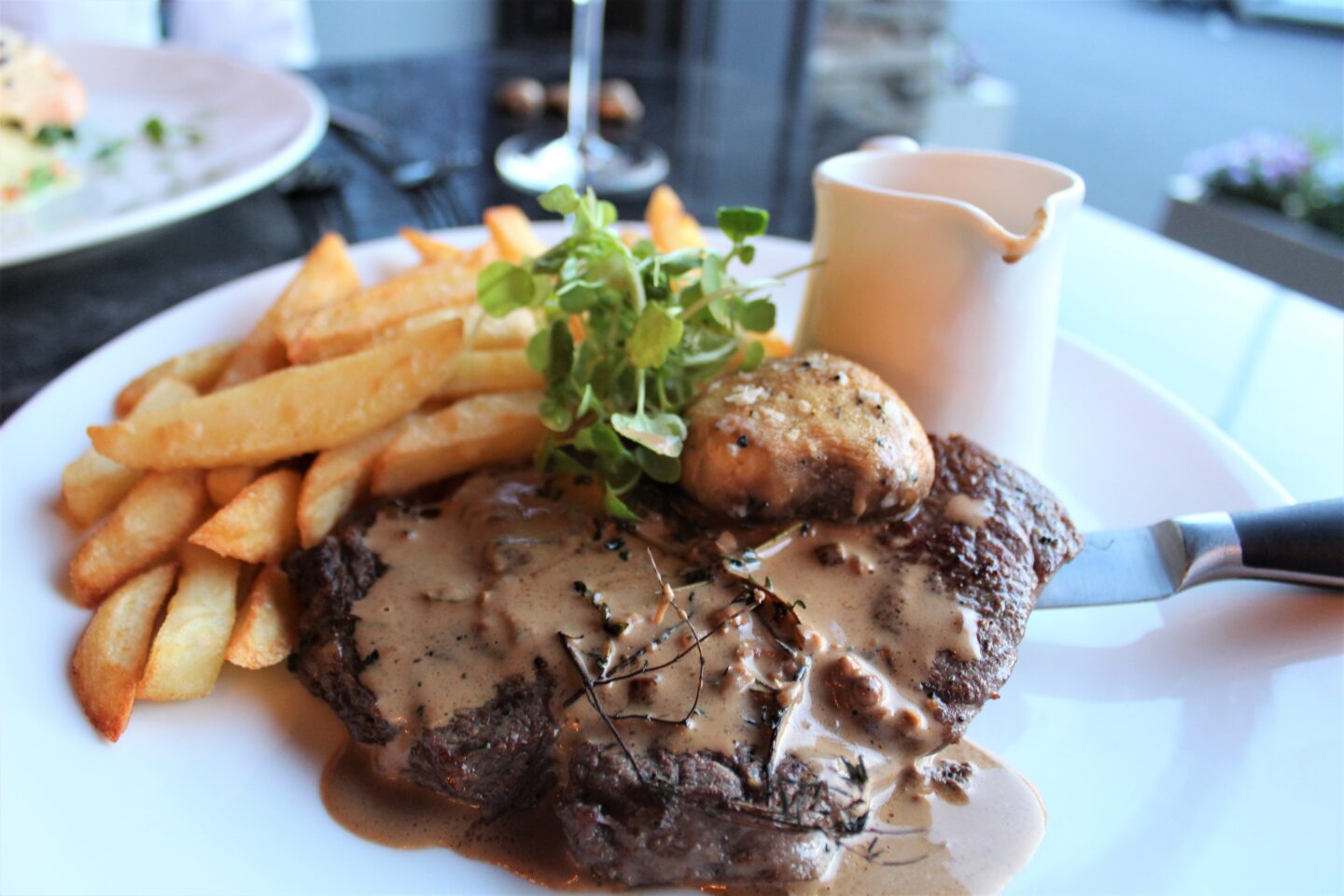 For main I chose the Rib eye steak 10oz, locally sourced, Himalayan salt aged with grilled mushroom, watercress, triple-cooked chips and peppercorn sauce. Whilst my main was nice, Mr B's definitely stood out. He ordered the 'Poached salmon and mussels with salmon roe and avruga caviar in a cream, herb and white wine sauce, mashed potato and cavolo nero'. The fish was cooked perfectly and flaked away, and the sauce was full of delicate flavours which made the dish delicious.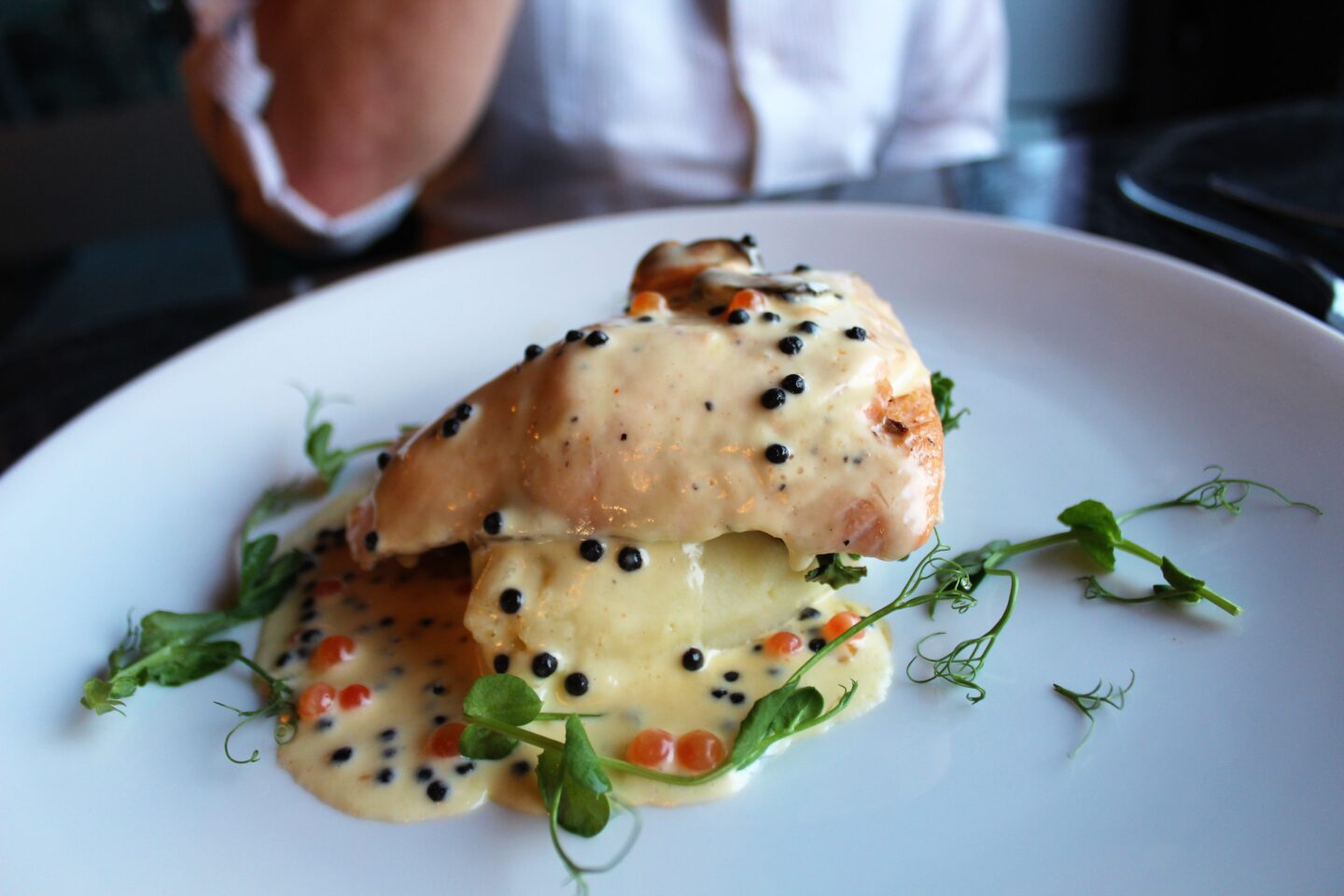 For dessert we both could not resist the 'Sharrow bay sticky toffee pudding with butterscotch sauce and Madagascan vanilla bean ice cream'. For me it was the best dish of the meal, a perfect sticky toffee pud! Sweet and indulgent, the sponge was lovely and soft.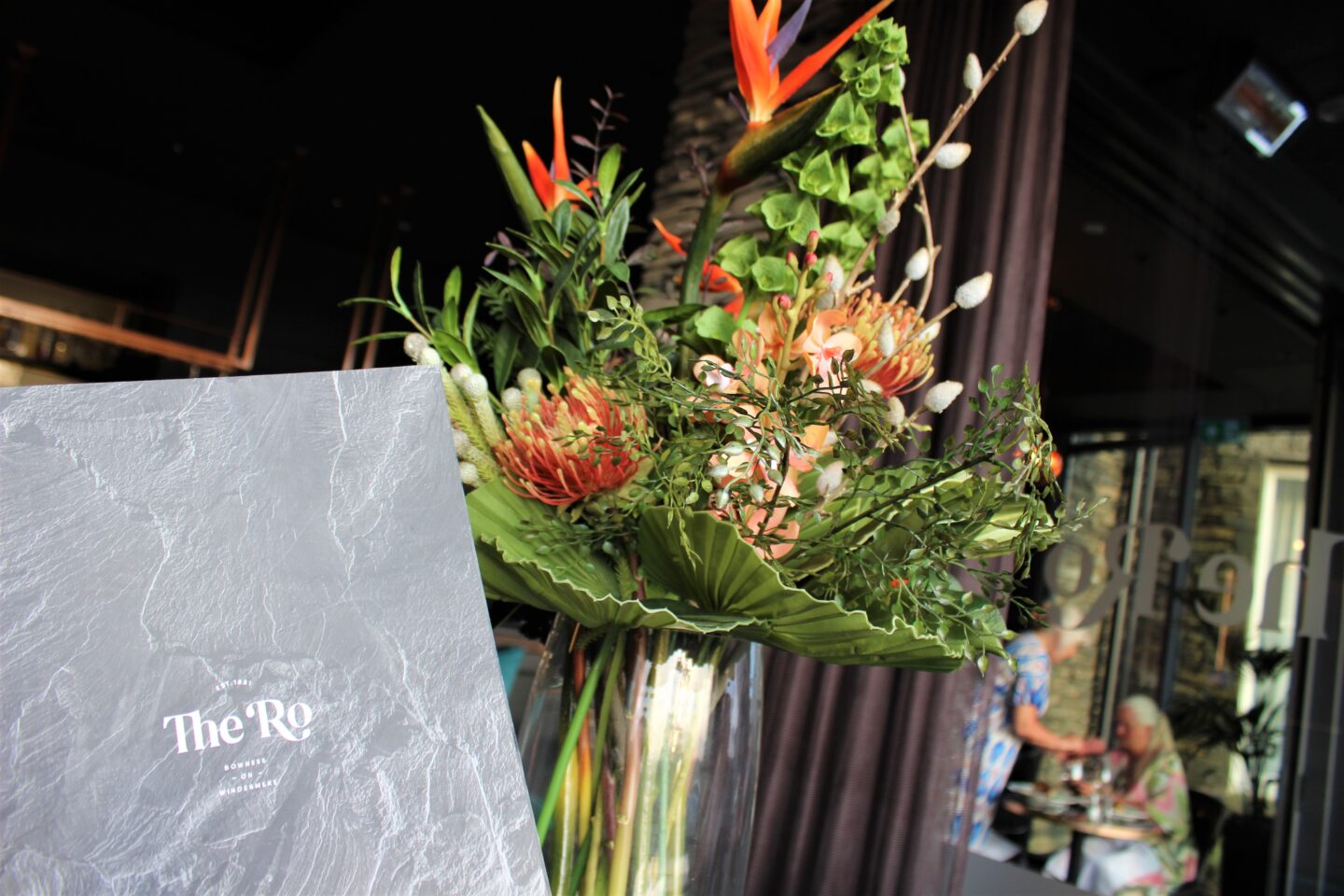 After a night time stroll around the town it was time for bed and after all the day's adventures we all had a sound night's sleep and woke up looking forward to breakfast.
Breakfast is buffet style. I would have liked to have had the option to order a latte to enjoy with my breakfast as that would be my usual choice, but tea and coffee was self-serve with the option of tea or brewed coffee.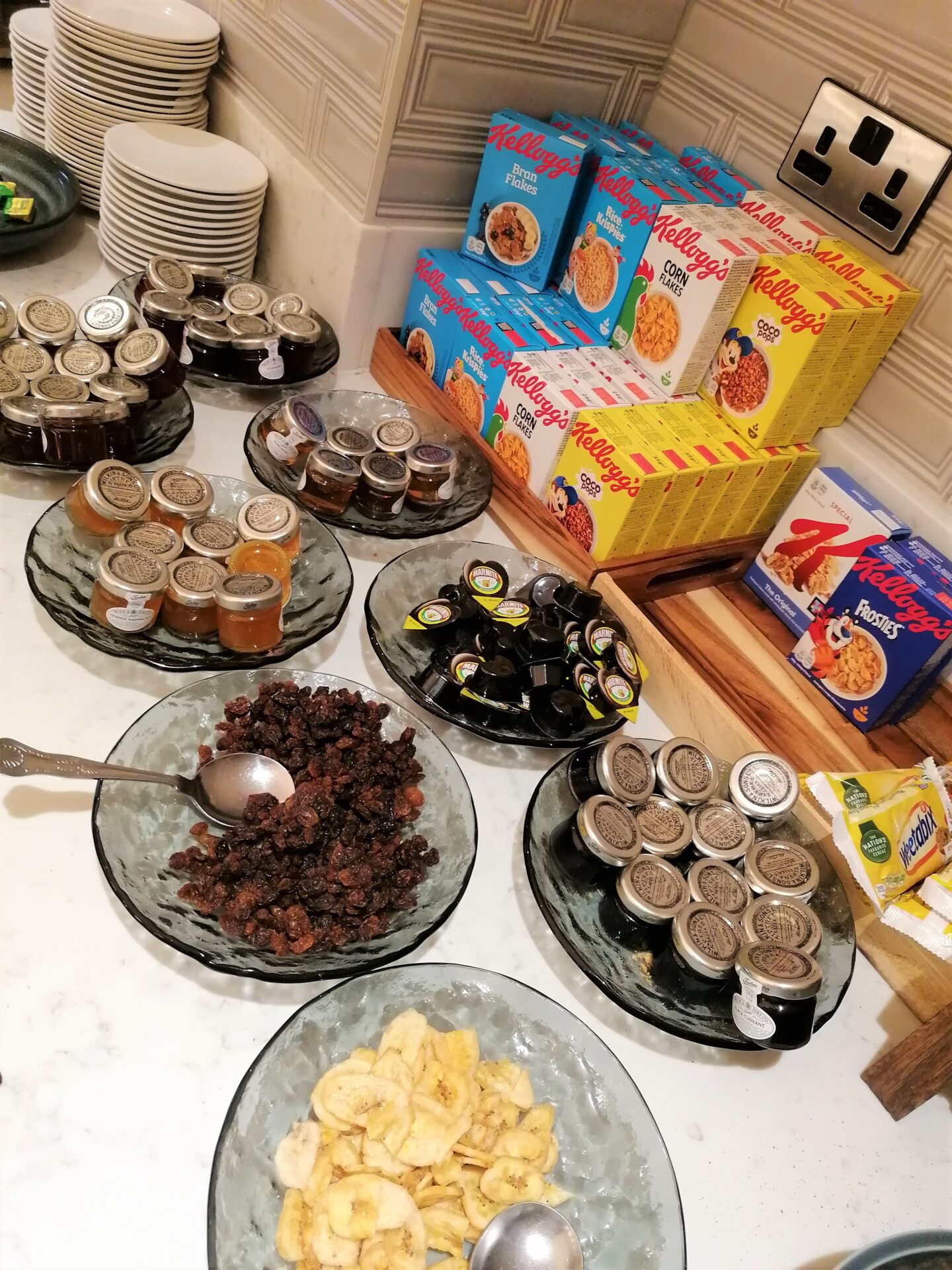 The buffet had a selection of cereals and pastries with a small selection of cold cuts and yoghurt. The hot selection had all the usual components – bacon, sausages, black pudding, hash browns, fried eggs etc. We all fuelled up well for another day of walks and exploring.
The star of the hotel for me was its perfect location, beautiful views and the wonderful staff (who all made a fuss of JoJo) who were always friendly and helpful.