Viking offer a variety of itineraries for sailing down the Danube. The one we enjoyed was called the Danube Waltz and saw us visiting six different ports.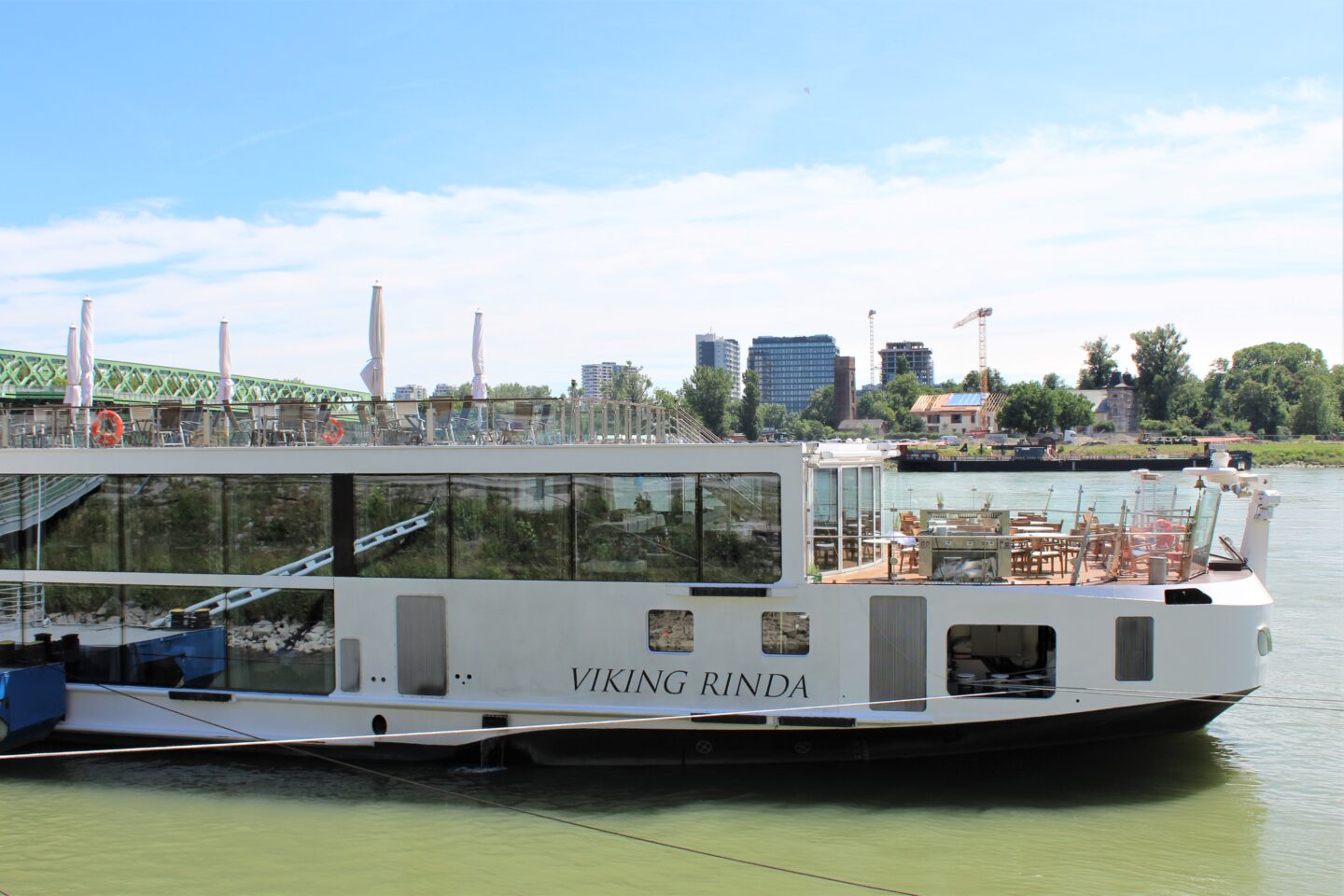 Viking include a walking tour for all guests in every port you visit – we both really like that this was included. Most tours last two hours and after that give you the option to go back to the ship or stay and explore further on your own. There were also many other optional excursions which you could book at an additional cost. Viking provide an audio box and ear phones in your cabin which are used for all the tours and we thought this was a great idea. No crowding around the tour guide to try and hear them, just simply take your audio box which comes with a lanyard and ear phones and you are all set. We found the sound to be of good quality and you can adjust the volume.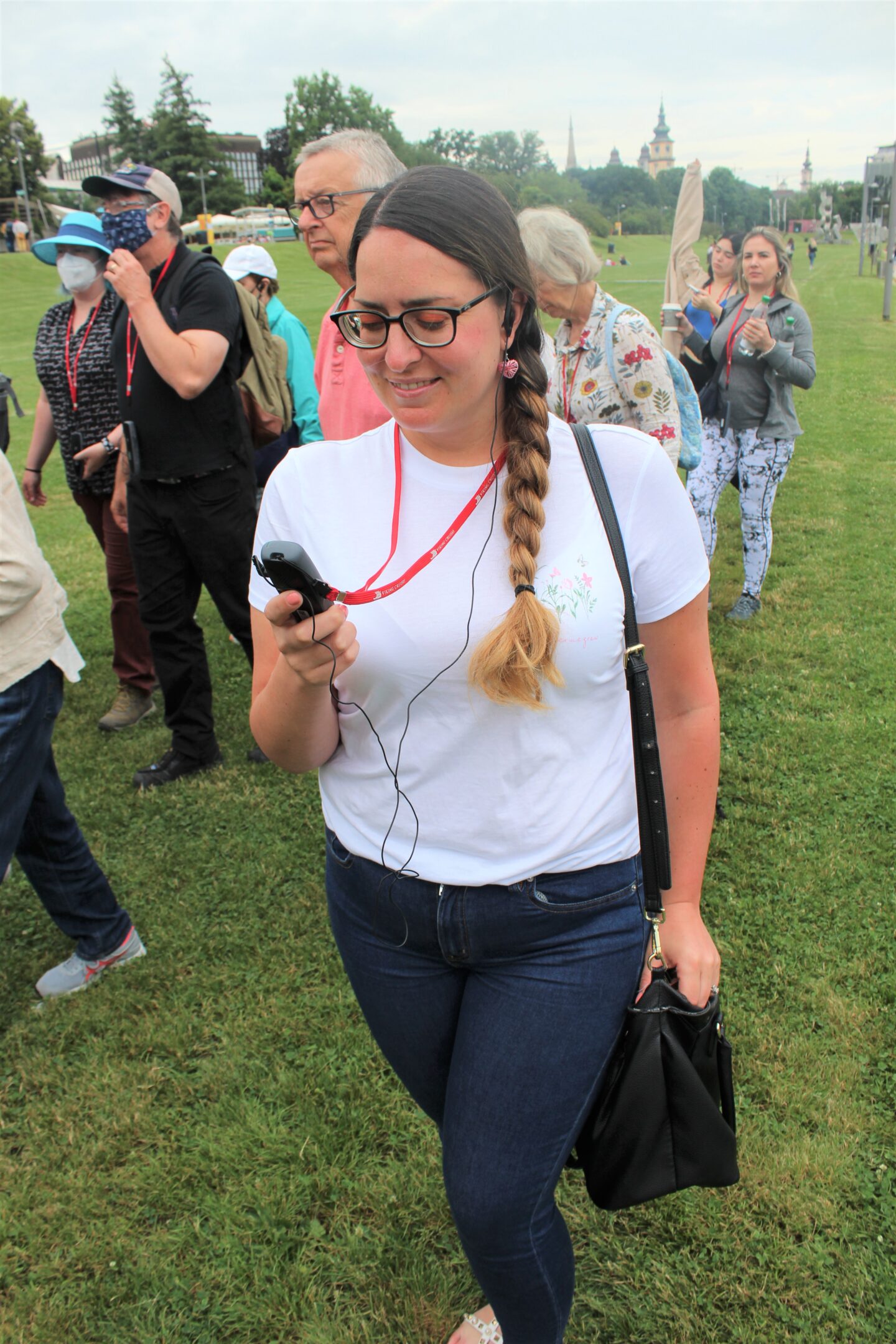 Budapest
We boarded Viking Rinda in Budapest where we spent that night and the next day in port so we had a nice amount of time to get out and about and explore the city. Your are docked in the city so can walk to practically everywhere you want to get to.
Mr B and I both loved the sights of Budapest. There is a lot to see and do in the city and for me personally some of the highlights were the beautiful Saint Stephen's Basilica and Matthias Church, the Fisherman's Bastion which as well as having breathtaking architecture gives you wonderful views over Budapest, and lastly the absolutely stunning Hungarian Parliament.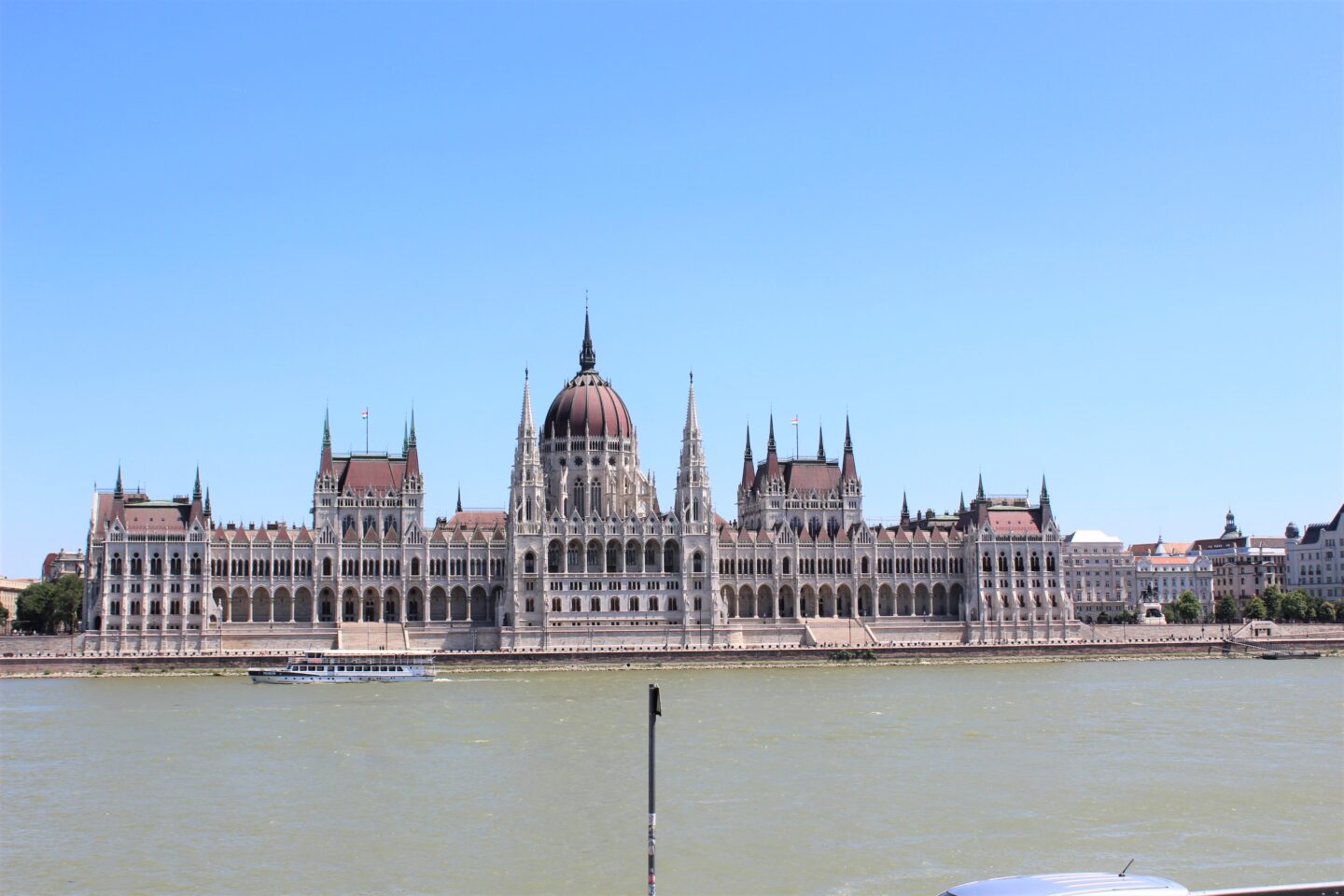 Another highlight was when we set sail after our time in Budapest. At 7pm many guests, like us, chose to go to the sundeck to enjoy the amazing views of Budapest as we started our sailing down the Danube. With our programme director pointing out all the sights we were sailing past, the sun shining down on us and being treated to shots of local Hungarian spirit, it was very special.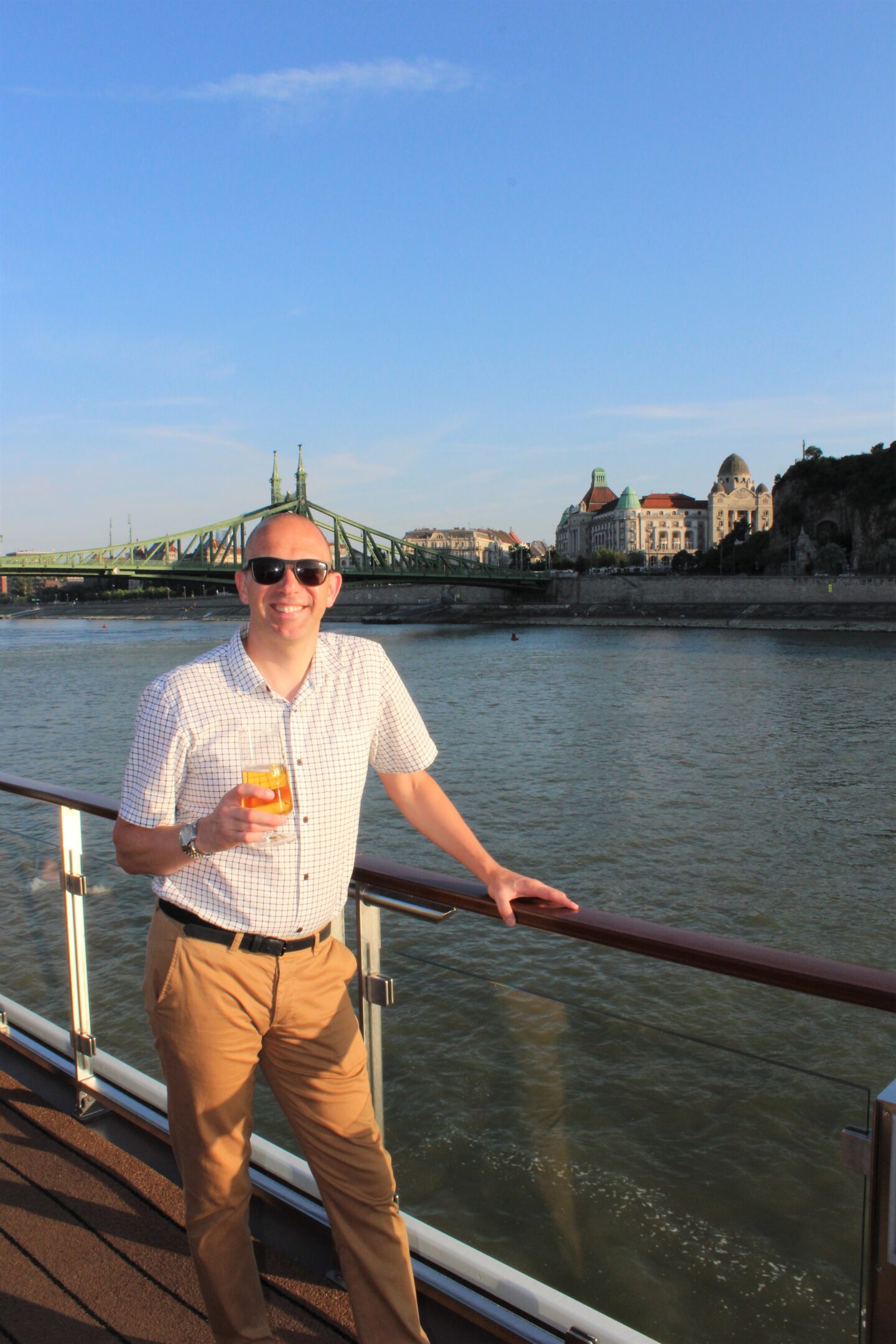 It was truly stunning and was such a memorable way to start our sailing.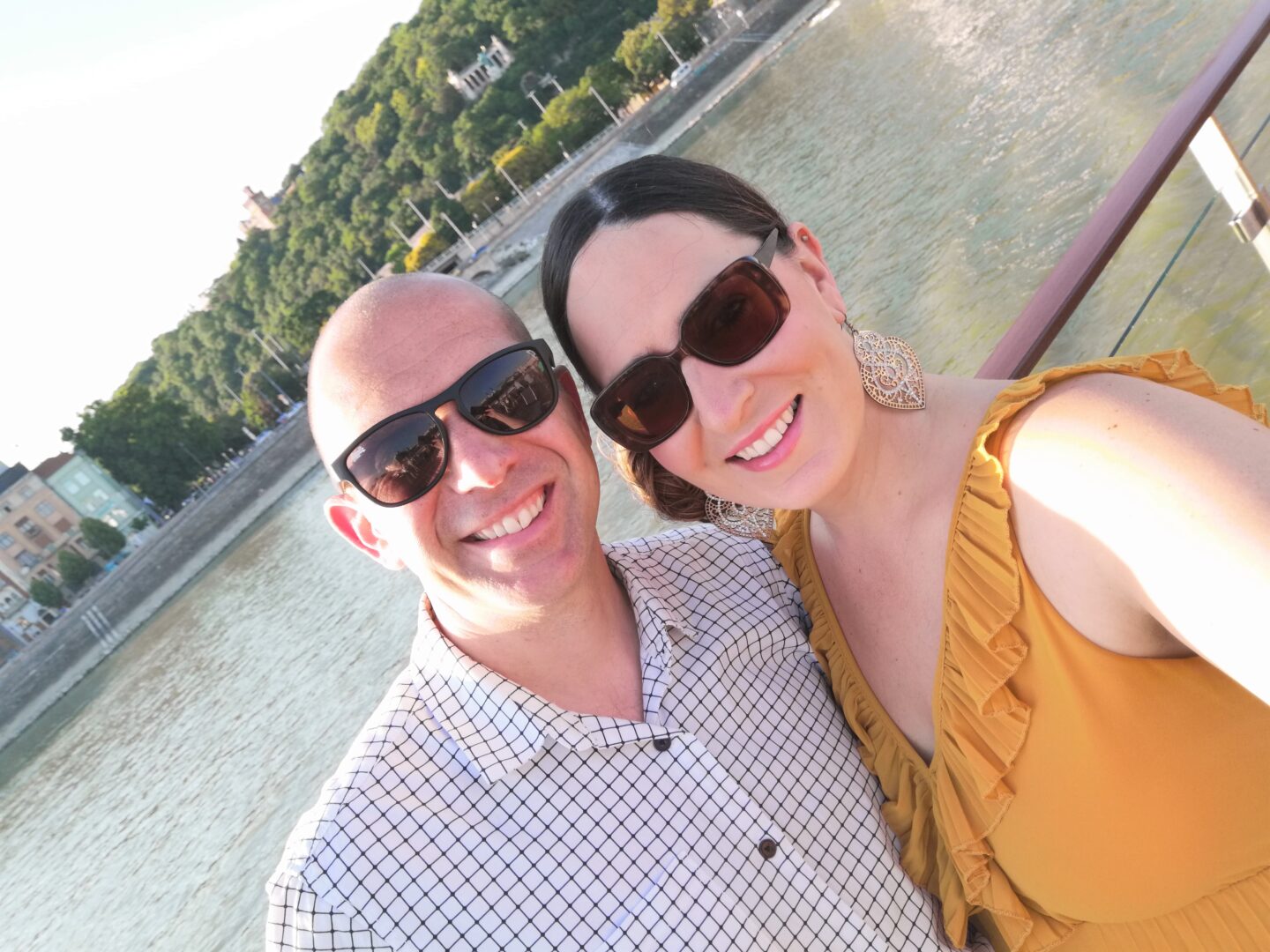 Bratislava
Docked just a short walk into the city Mr B and I knew little about this capital, but we both very much fell in love with this charming city with its cobbled streets and lovely architecture.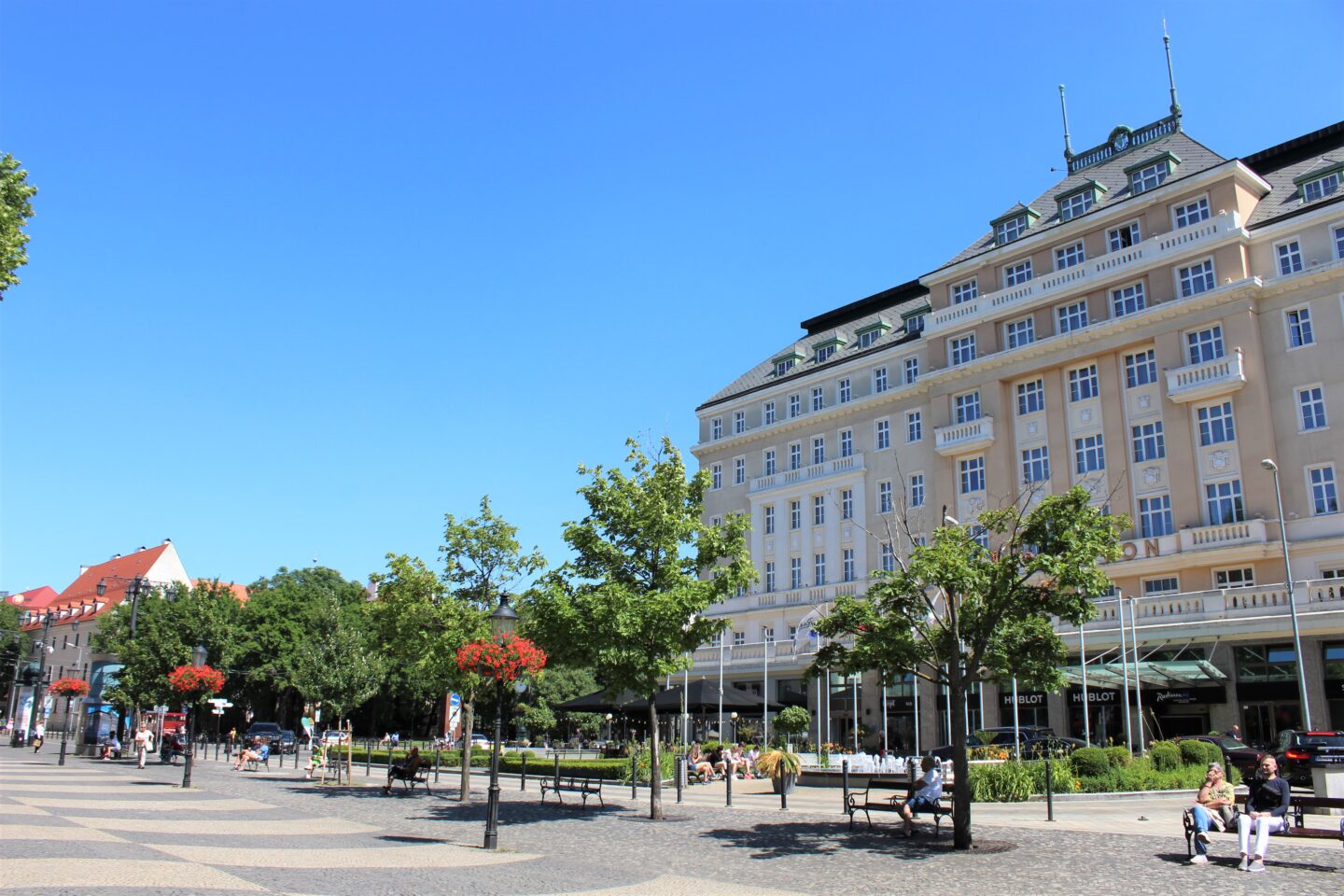 We joined the walking tour and our guide showed us the sights such as the medieval Town Hall complex, the Jesuit Church and St. Martin's Cathedral.
Bratislava is a city we could picture ourselves spending a long weekend in, getting lost in the winding streets with plenty of stops at all the wonderful cafes and restaurants. It just had such a quaint charm to it.
Vienna
Mr B and I were both really looking forward to exploring Vienna – for me it was my first taste of Austria. Viking offered a large selection of tours in Vienna and like many other guests we opted to do more than one tour this day to try and experience as much as we could in our short time in this big city.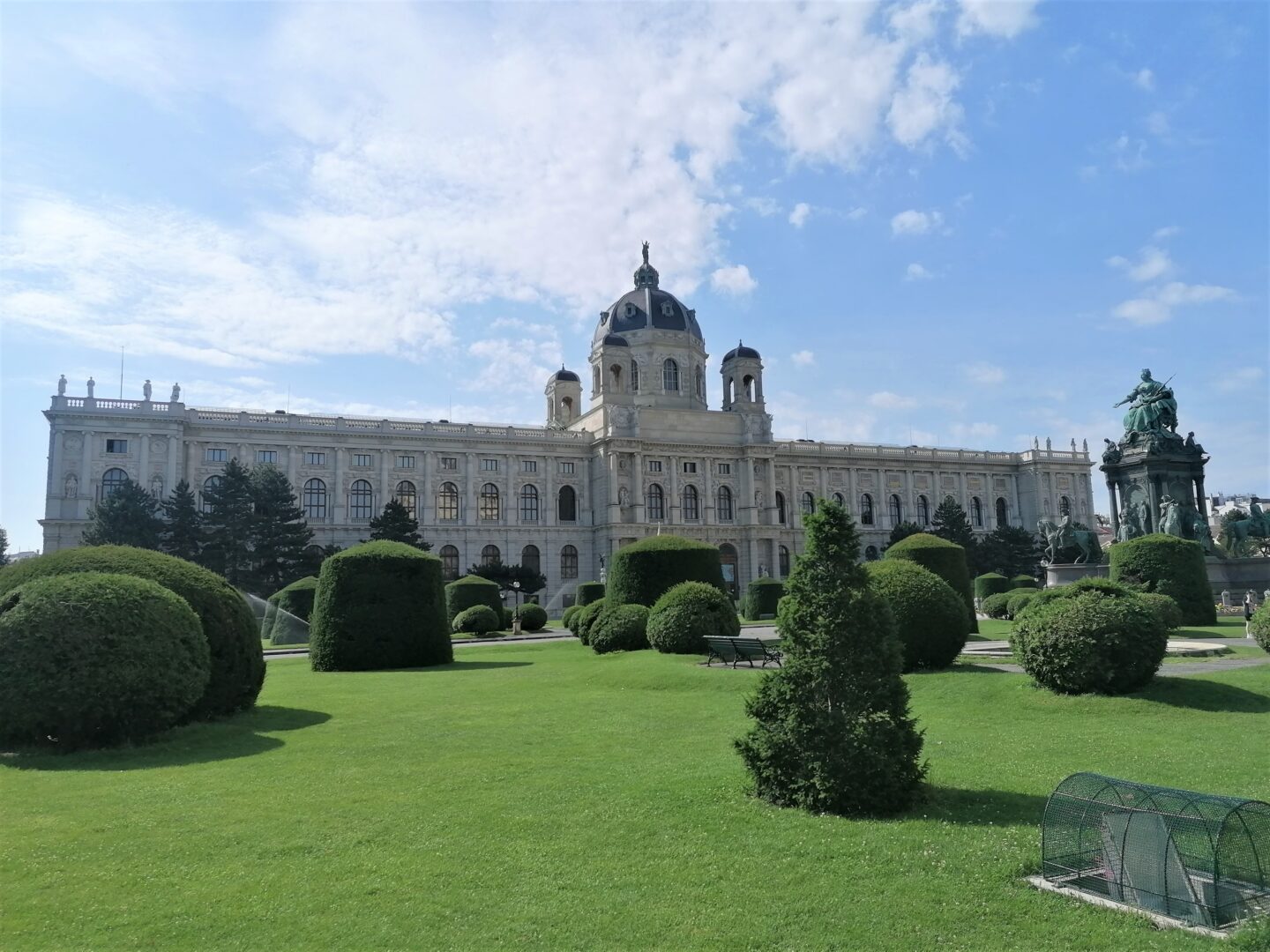 We were docked a short coach ride from the city centre. In the morning we joined the walking tour and with a bit of morning traffic the journey took around 30 minutes.
We were wowed by the baroque architecture and our guide introduced us to some impressive structures from Hofburg Palace to the stunning opera house to St. Stephen's Cathedral.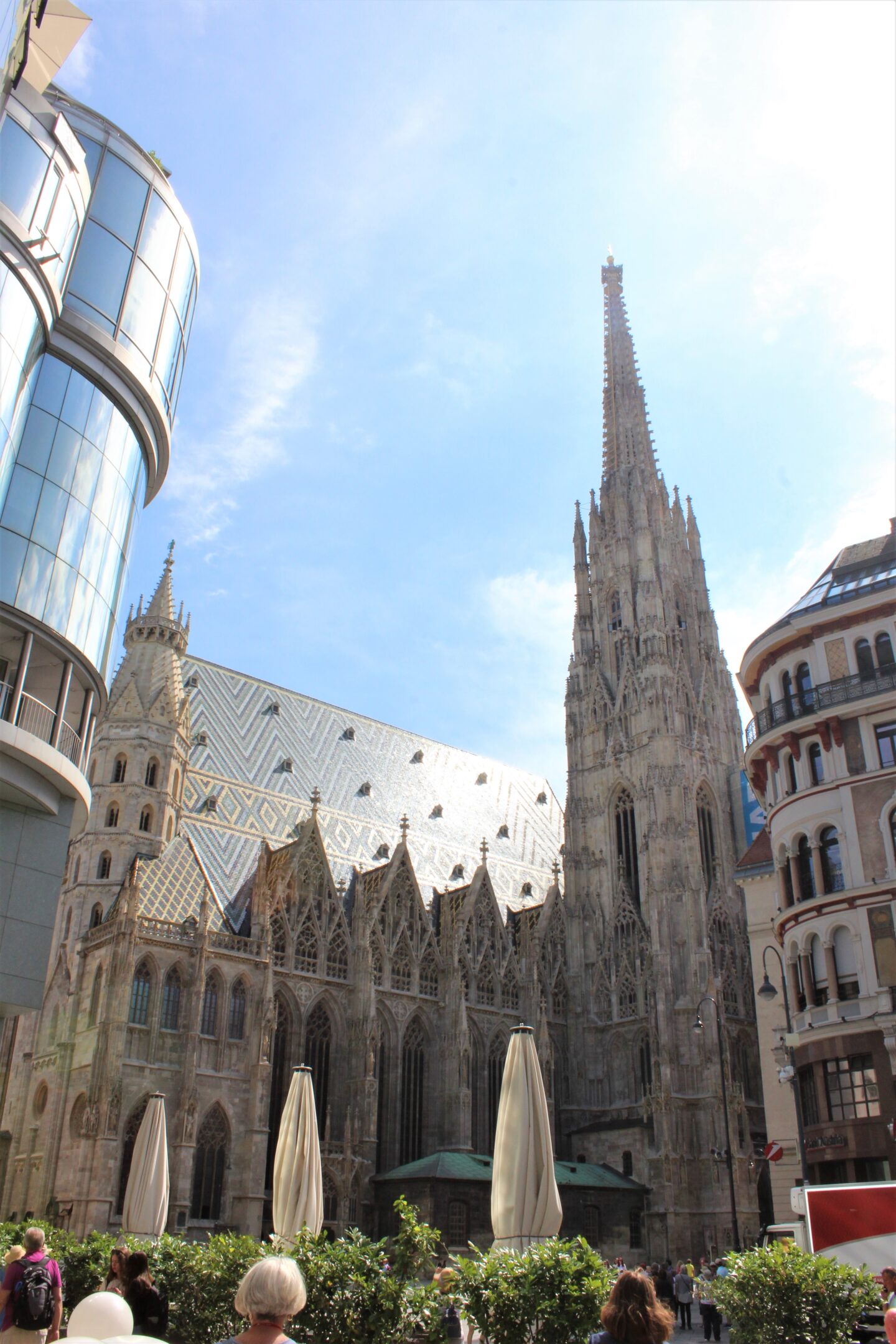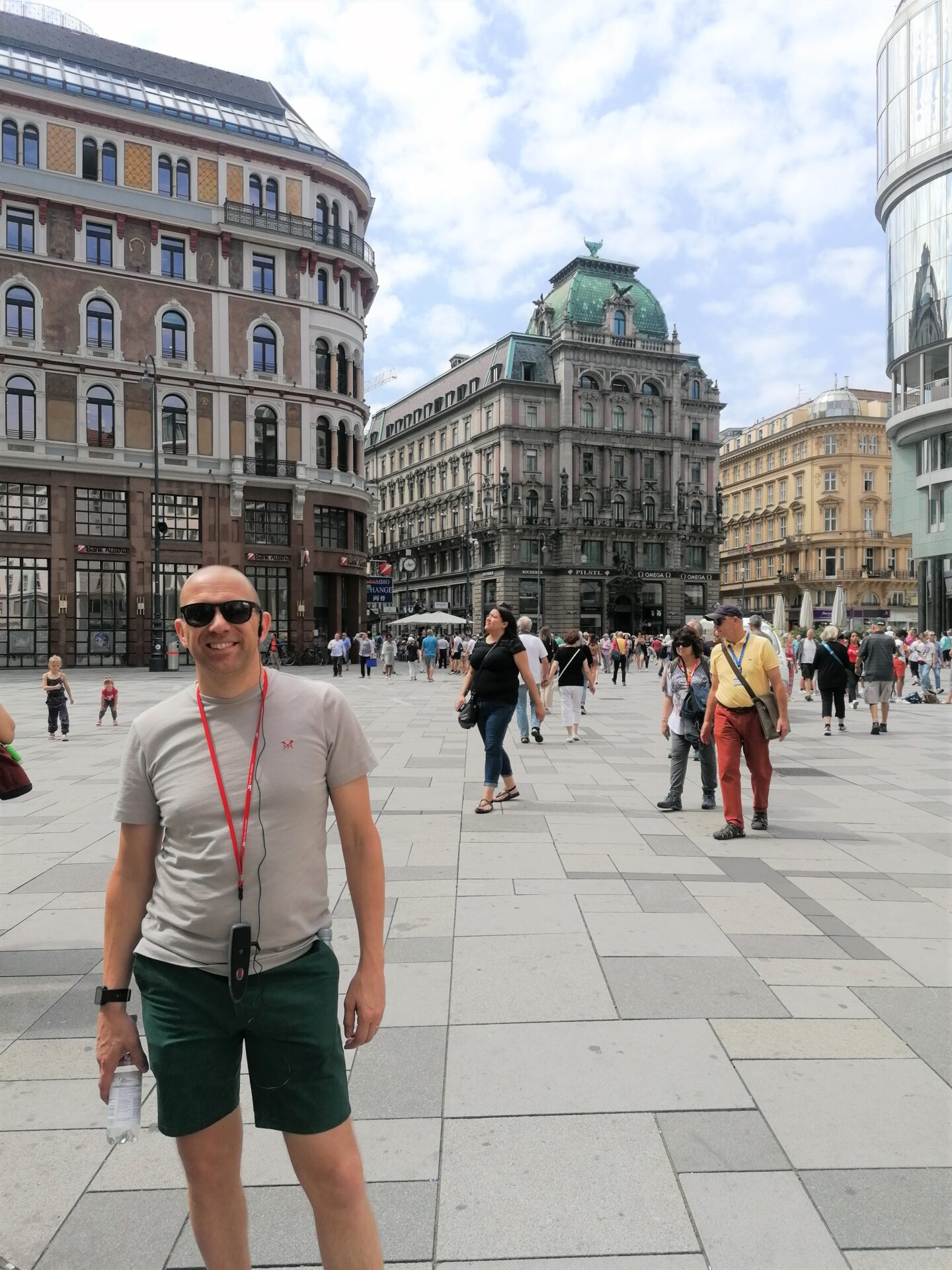 In the afternoon, after we had time to go back to the ship for a light lunch and a quick freshen up, we booked ourselves onto the optional excursion of an historic farmers market visit. Amazingly we were the only people booked on this tour from our ship so we had a private tour which was wonderful!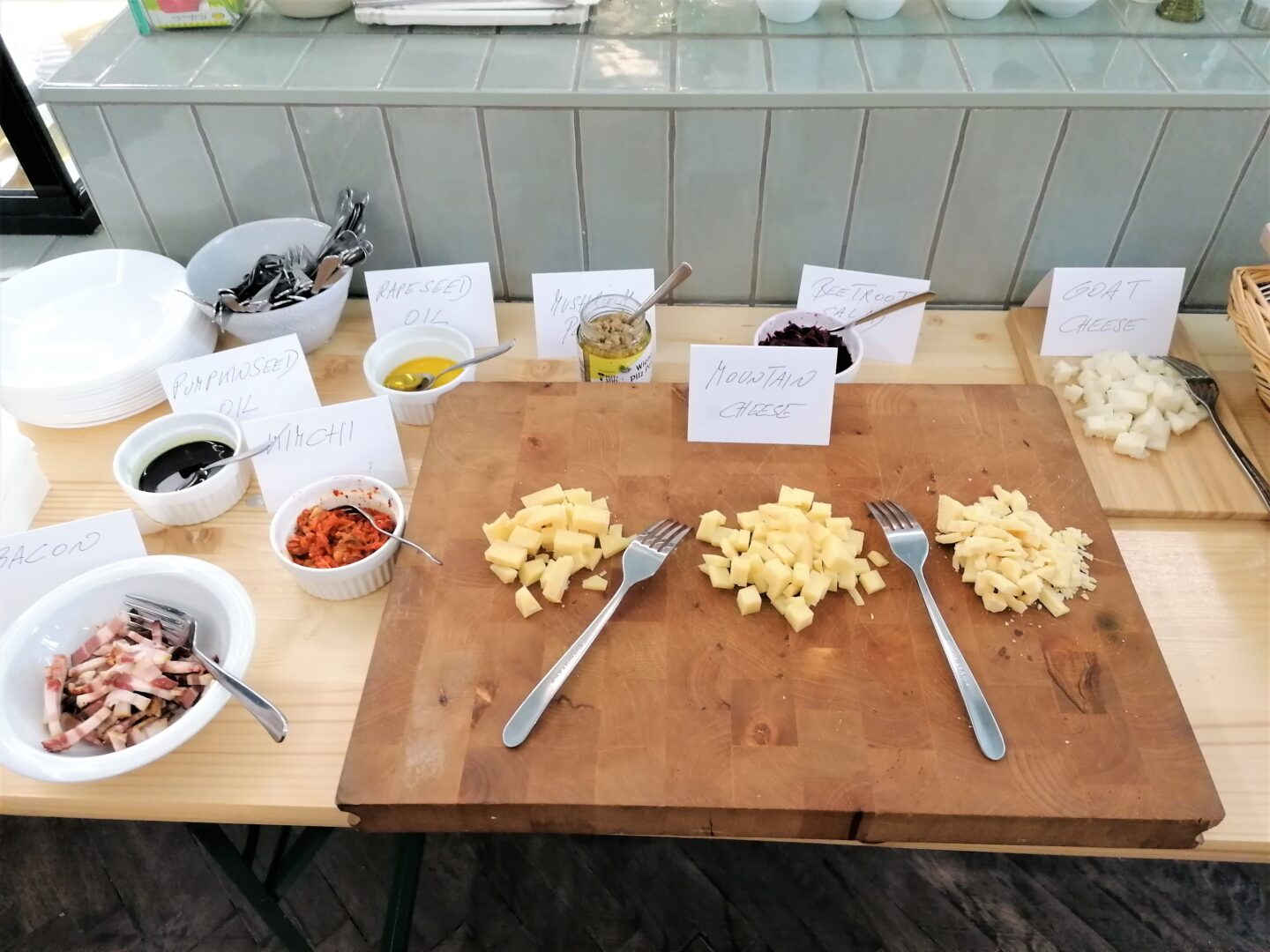 Our guide was lovely and we got to the market by hopping on the underground. Six stops later and we arrived at the market, but before we explored the market we went to a local restaurant which had a private tasting room.
We were welcomed with a lovely Austrian white wine 'Gruner Veltliner' which we later purchased a bottle of to enjoy back at home. We got to try a range of Austrian produce from cheeses to bacon to mushroom pesto and much more!
After filling our bellies we had a guided tour around the market which was packed with fresh, seasonal produce and was a food-lover's paradise.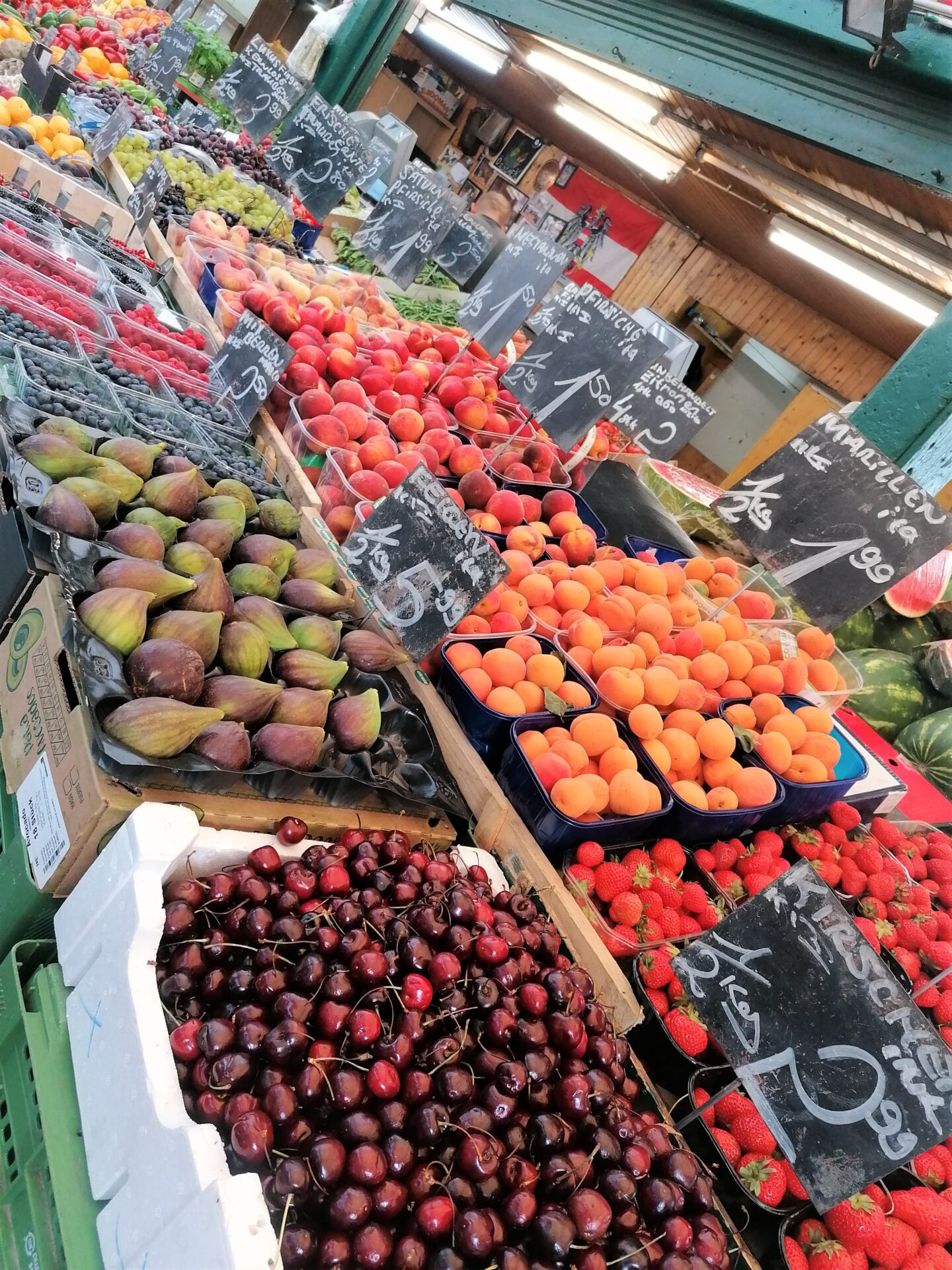 Krems
Our second stop in Austria saw us visiting the town of Krems. The included tour took guests to explore the beautiful Göttweig Abbey, but we opted to explore on our own that day and took the included shuttle bus into Krems which was only a short 10-minute journey. After being handed a map by hotel manager Thomas off we went to explore.
The bus dropped us off just steps away from Steiner Tor.
Walk through this picturesque 15th century gate to enter the old town where we enjoyed a leisurely morning wandering the cobbled streets and picked up some souvenirs, including a bottle of Austrian apricot liqueur.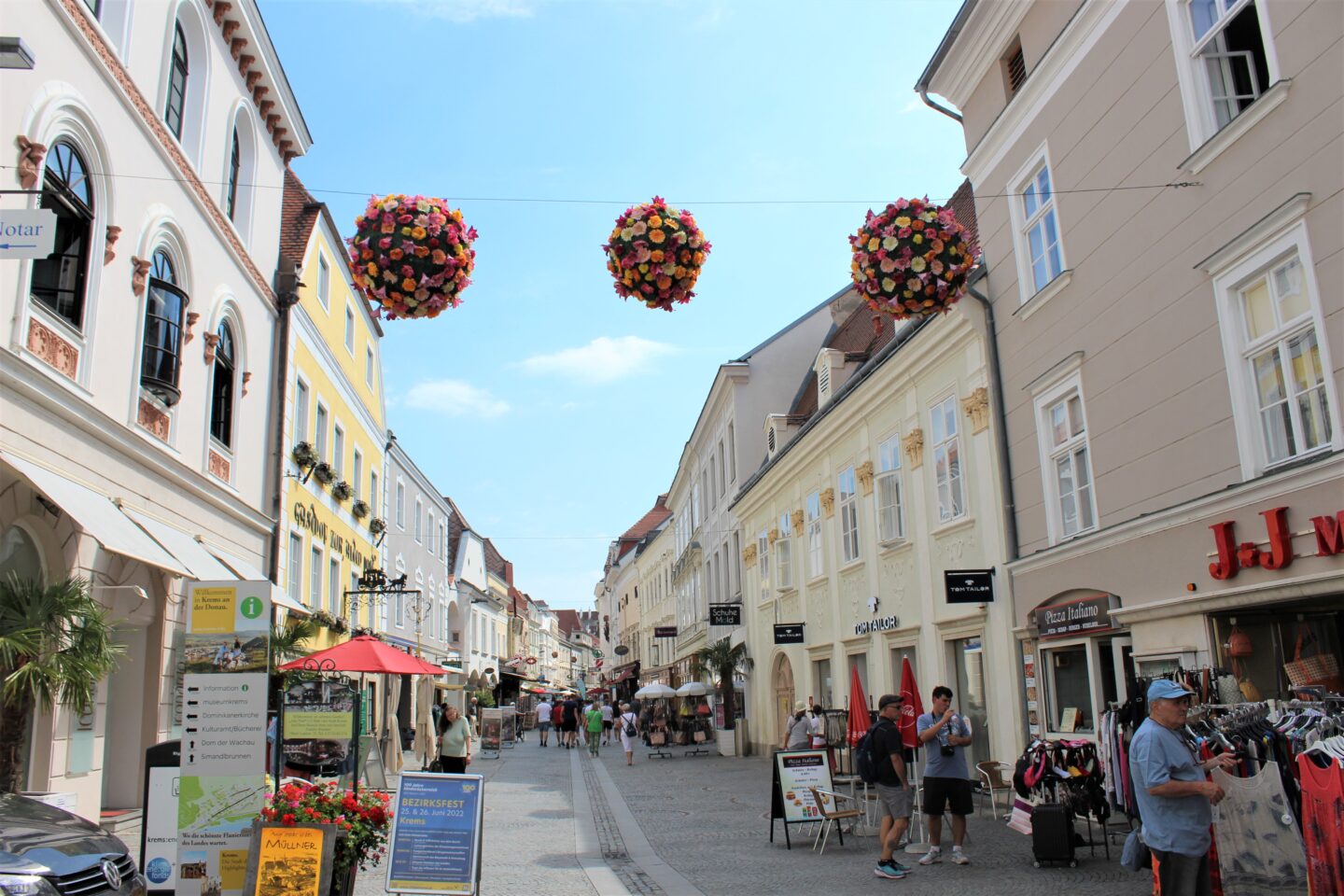 Wachau Valley
We had just a morning in Krems as after that we were setting sail on what we were told was a scenic sailing through the Wachau Valley.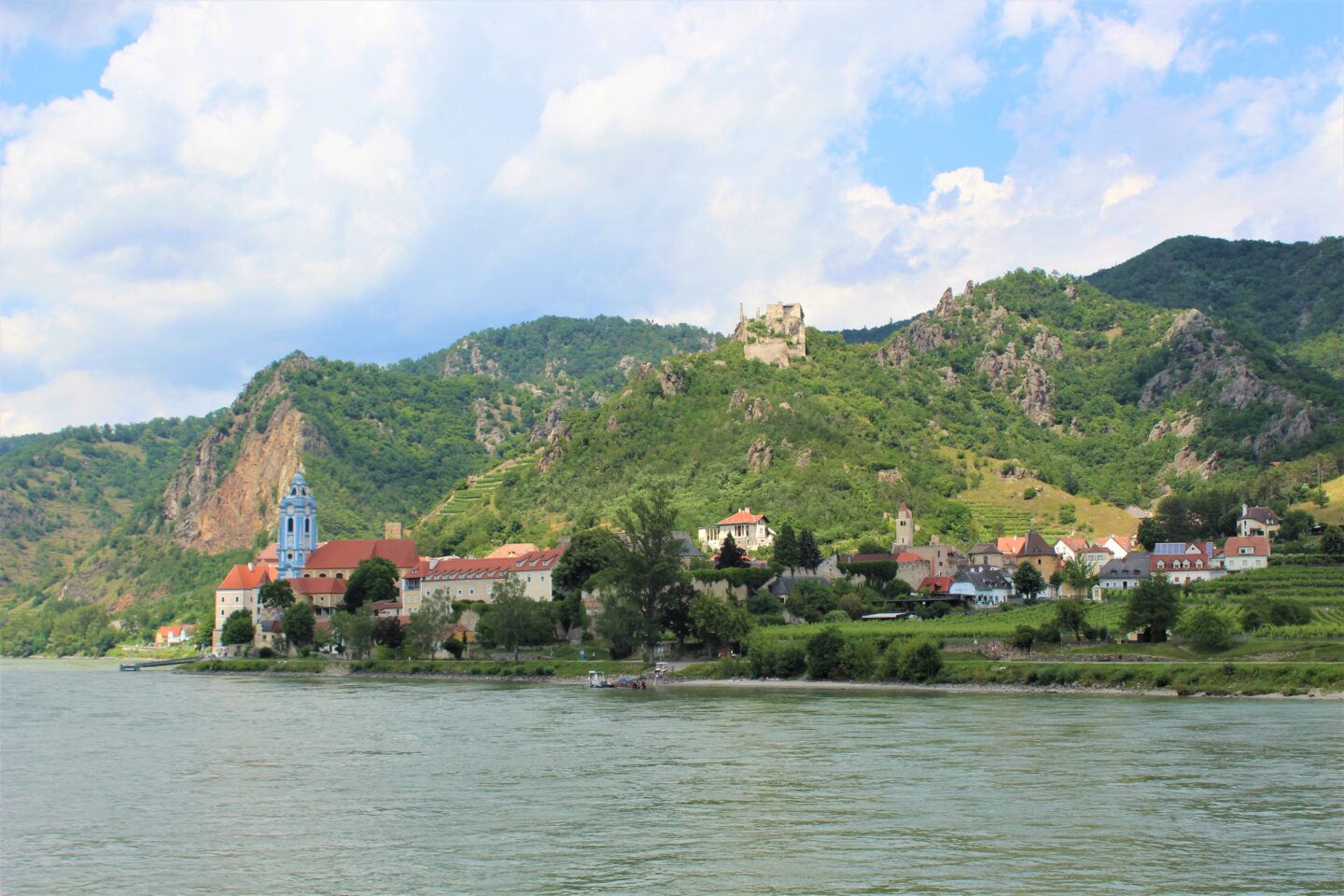 There are really not enough words to describe how breathtaking the scenery truly is.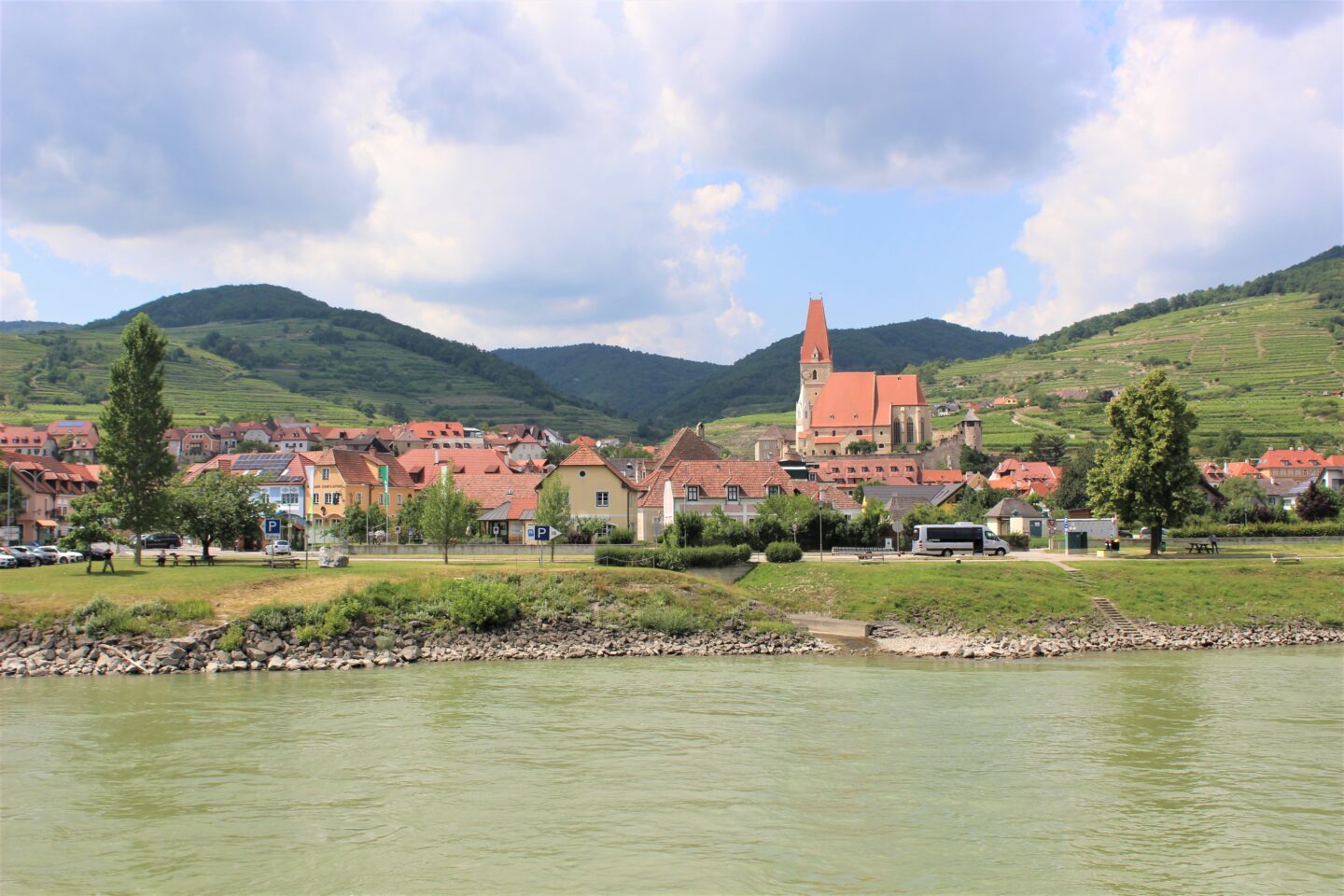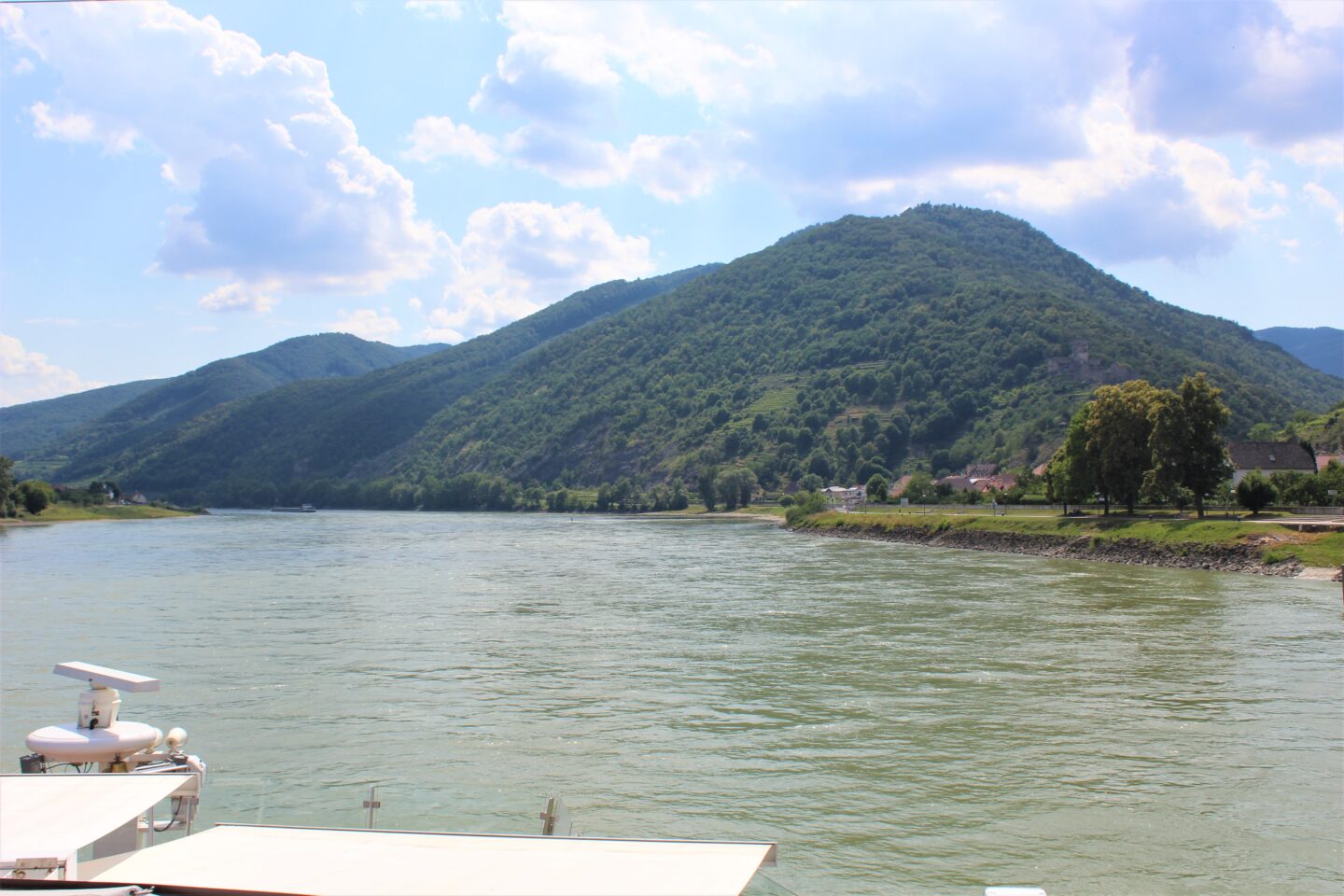 You are surrounded by rolling hills, vineyards and apricot trees with the odd picture-perfect building. We spent the entire afternoon on deck drinking excellently made Aperol Spritz's in the sunshine and taking in the incredible views.
For Mr B and I this was the highlight of our trip. Honestly photos do not do it justice or show the true beauty.
Linz
Our final stop in Austria was to the city of Linz. We did the included walking tour that day and our guide met us and fellow passengers outside our ship, where we started our exploration of this lovely city. Our ship was docked outside the Brucknerhaus concert hall which with the green grass in front made a lovely view from our floating home.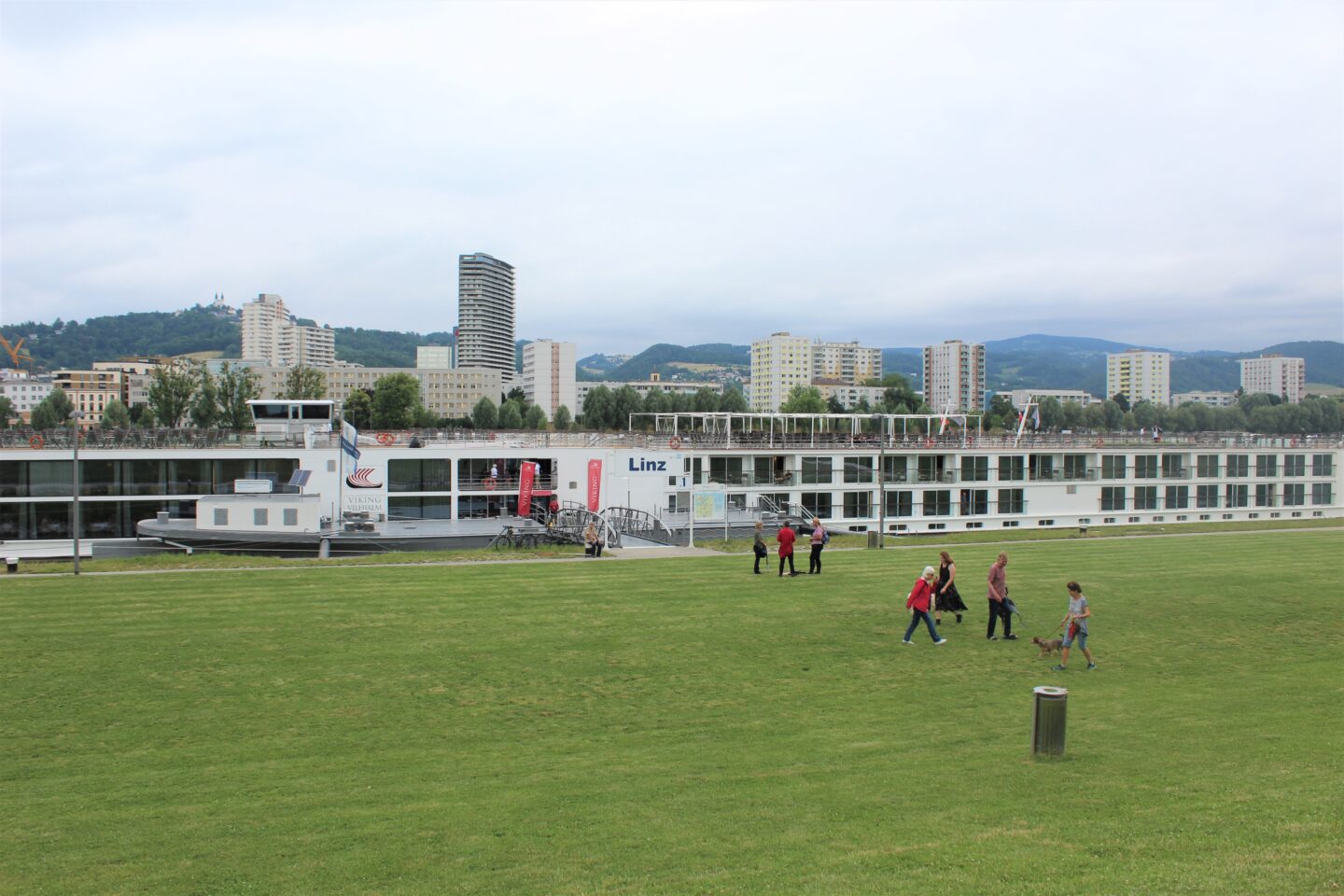 Our guide took us on a leisurely walk into Linz old town which had picture postcard buildings.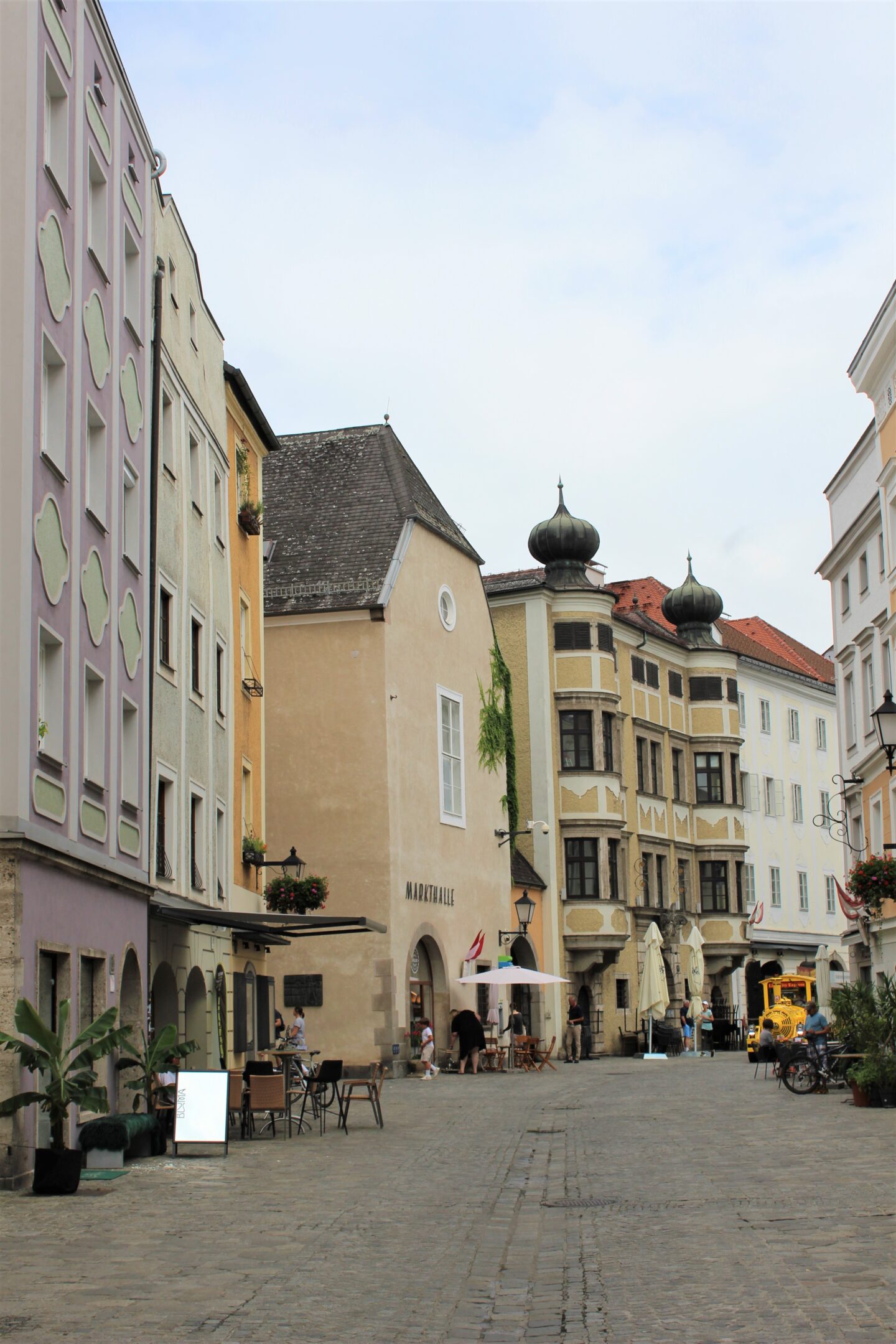 We also saw Market Hall which is where Mozart wrote the Linz Symphony.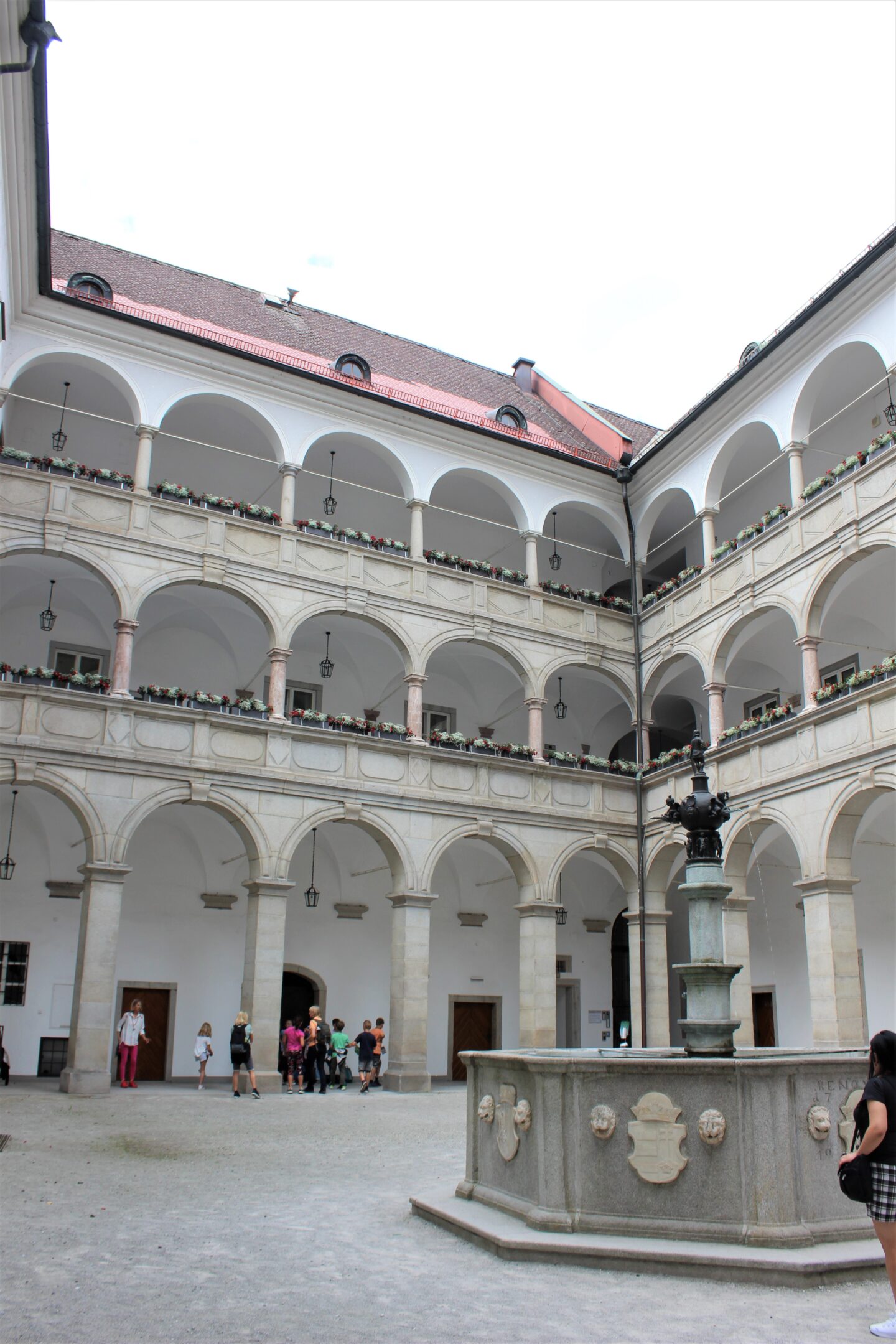 Our tour finished in the old square where we decided to stay and explore the local food market before taking a stroll back, taking a few photo opportunities along the way!
Passau
Our last stop on our Danube Waltz had us docked in Passau, the junction of the three rivers – Danube, Inn, and Ils.
We opened our curtains in the morning to a wonderful view over the river of lovely multi-coloured houses.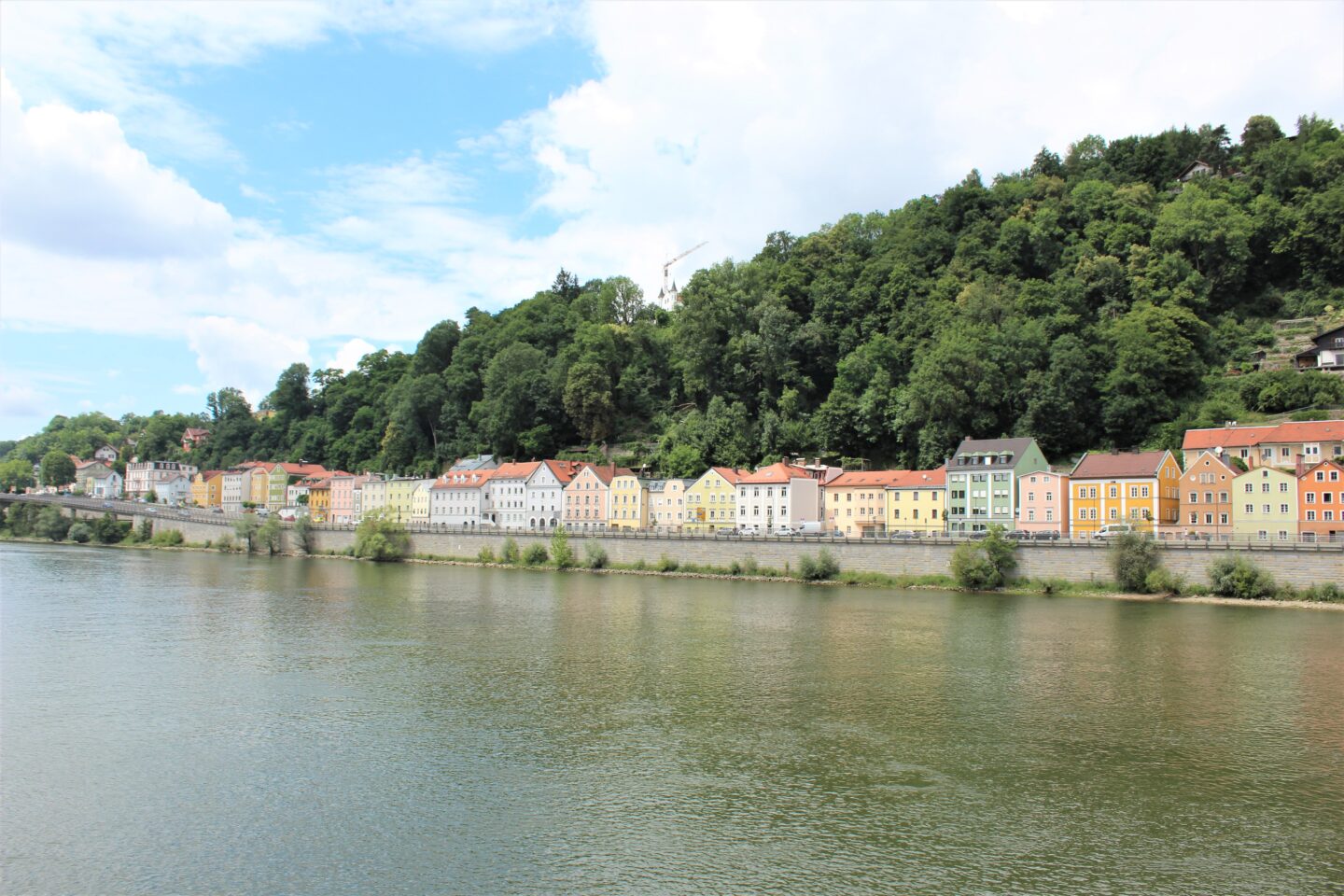 We chose to spend our last day wandering around the narrow city streets on our own.
It was home to a lovely range of independent shops (where we of course picked up some souvenirs) with cafes and restaurants lining the cobbled streets.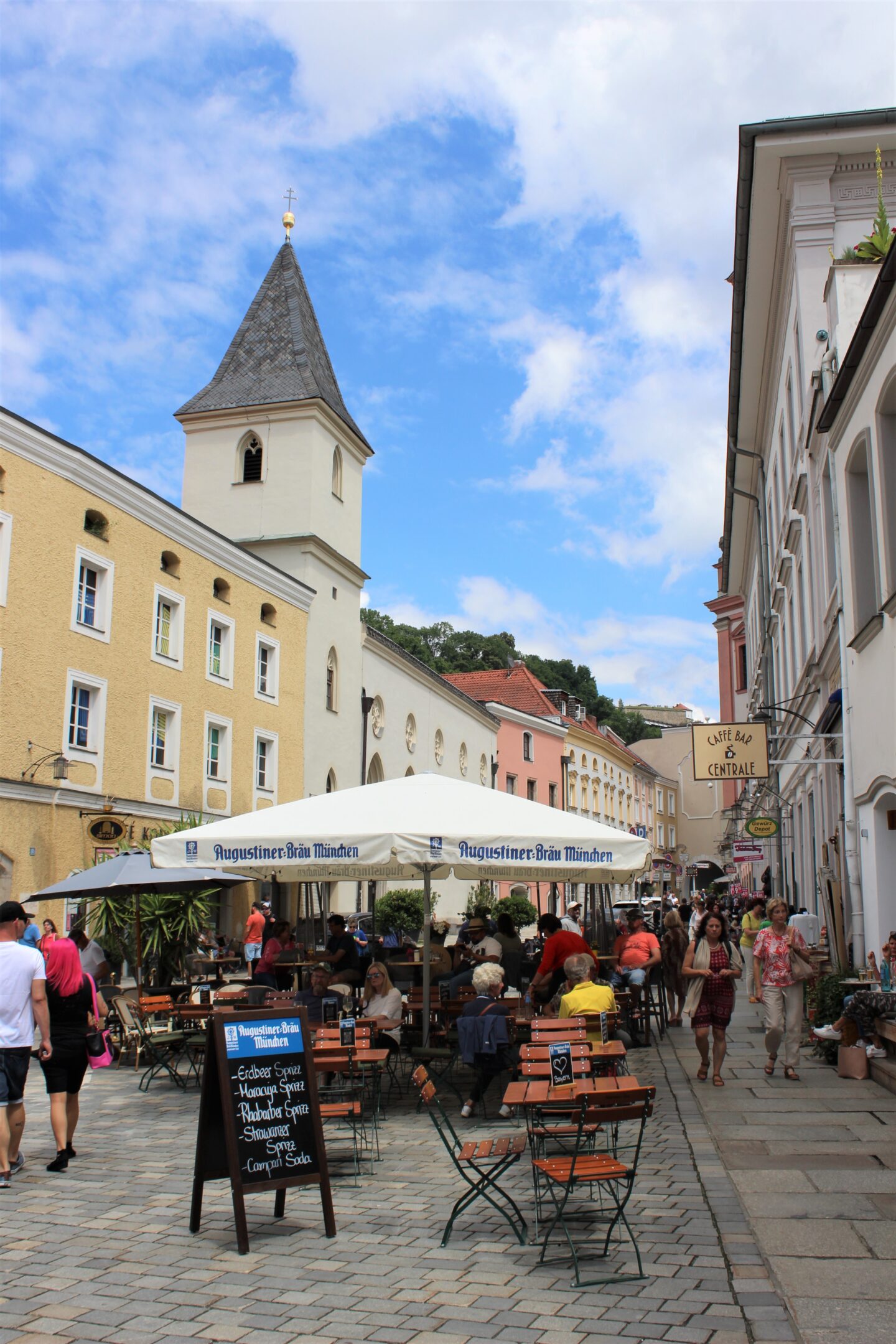 Viking's itinerary saw us visit a wonderful array of towns and cities we had never visited before. We loved the included tours where we were treated to local knowledge, but we also enjoyed our independent days exploring. Viking give you the freedom to plan as much or as little into your days as you like.
We loved the relaxed way of life Viking gave us and no matter where we were exploring or what we were up to we were always happy to see Rinda waiting for us, knowing as soon as we stepped back on board how well we would be looked after.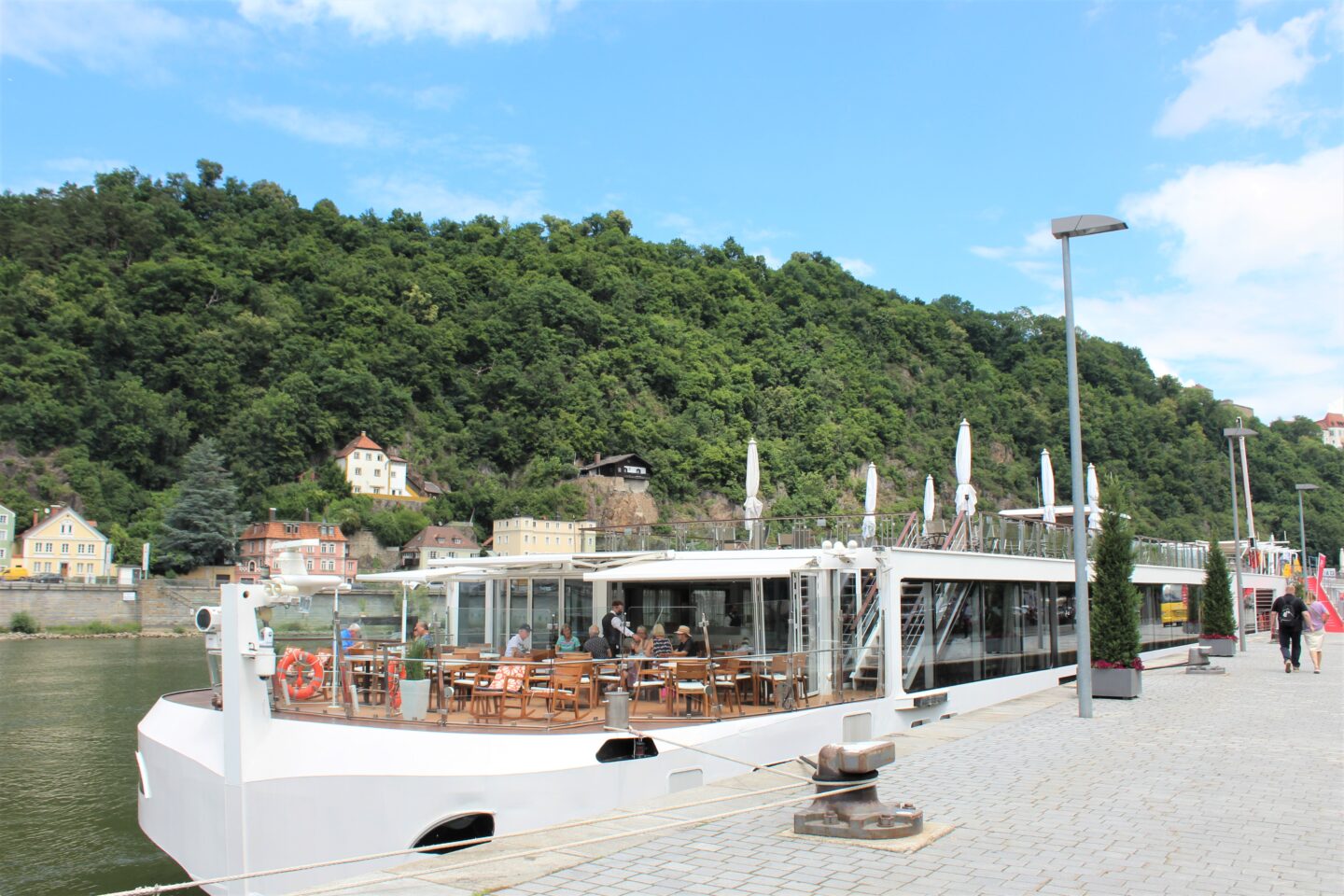 Want to have a look inside the ship we spent a week on whilst we enjoyed our Danube Waltz river cruise? Have a read of my blog post below . . .
Have a look at all the wonderful food we enjoyed on our sailing on my below post . . .
Want to know what is included on the Viking Silver Spirits drinks package? Have a read of my below post . . .