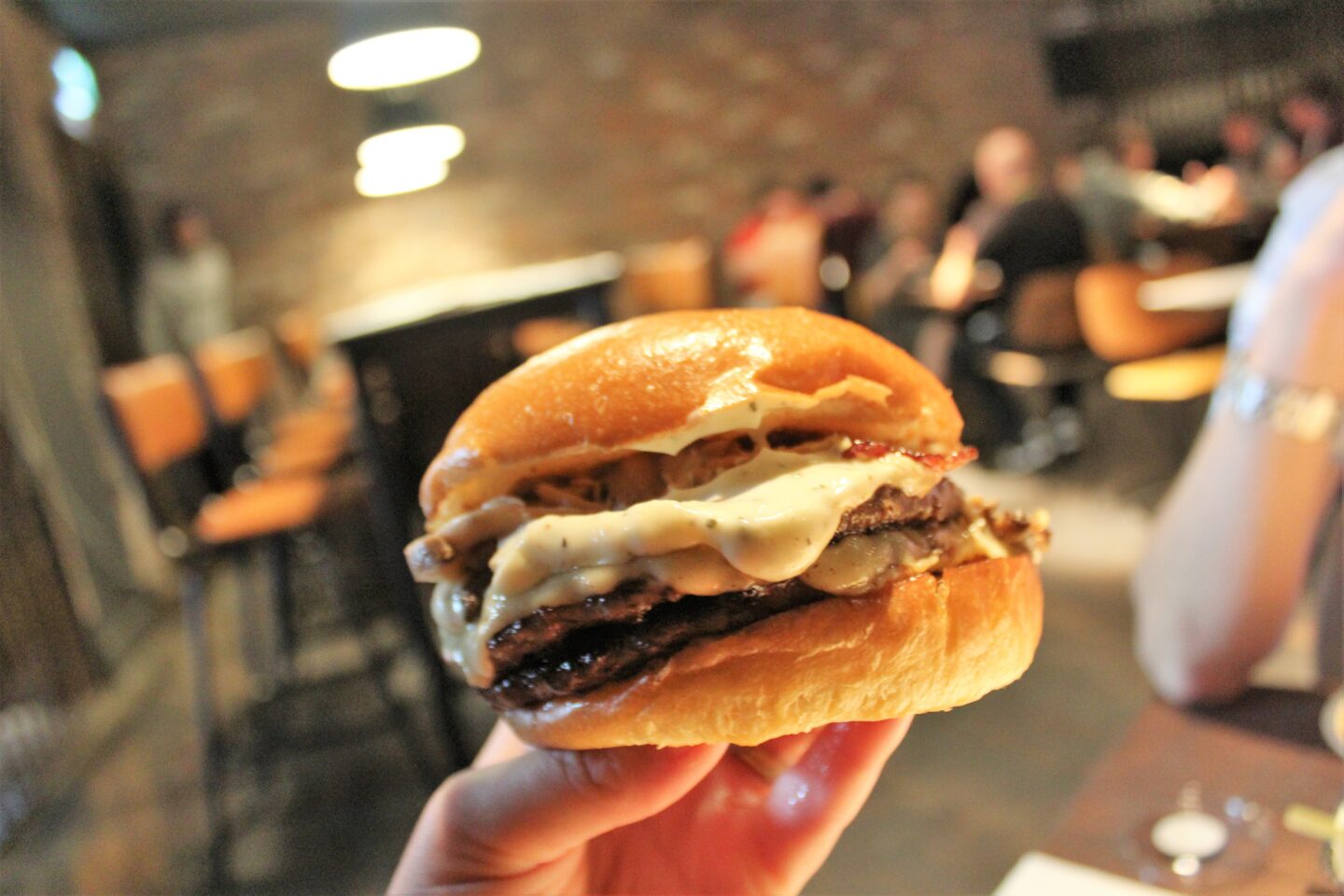 Anyone that knows me knows how much I love fine dining, but they also know how much I love a delicious big fat dirty burger! The kind where you know you will get messy, have to lick your fingers and will definitely need more than one napkin!
I was so excited when I found out Fat Hippo would be opening in Nottingham. I had followed them on social media for some time and had constantly been drooling over their epic looking burgers! Covid delayed many business from opening, but Fat Hippo went ahead and opened during the pandemic for takeaway and then when the restrictions eased this year they were finally allowed to welcome customers inside the restaurant.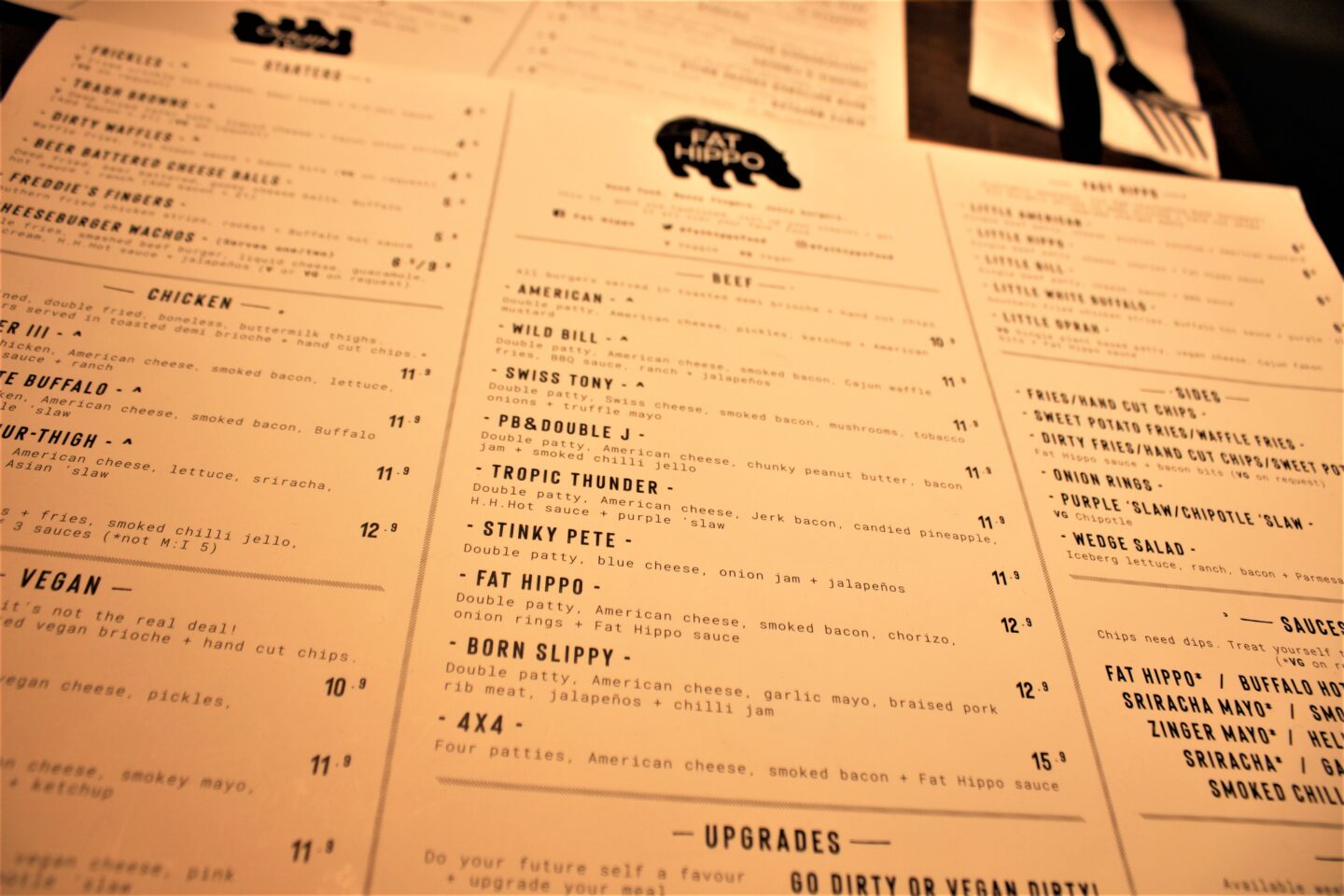 Located in Hockley with seating available inside or out, on the Saturday afternoon we visited it was bustling and so nice to see our home city so full of life.
Looking at the menu we were already salivating about what was to come! These burgers aren't for the faint hearted. They are big, packed with toppings and have some great combinations which we haven't seen anywhere else before!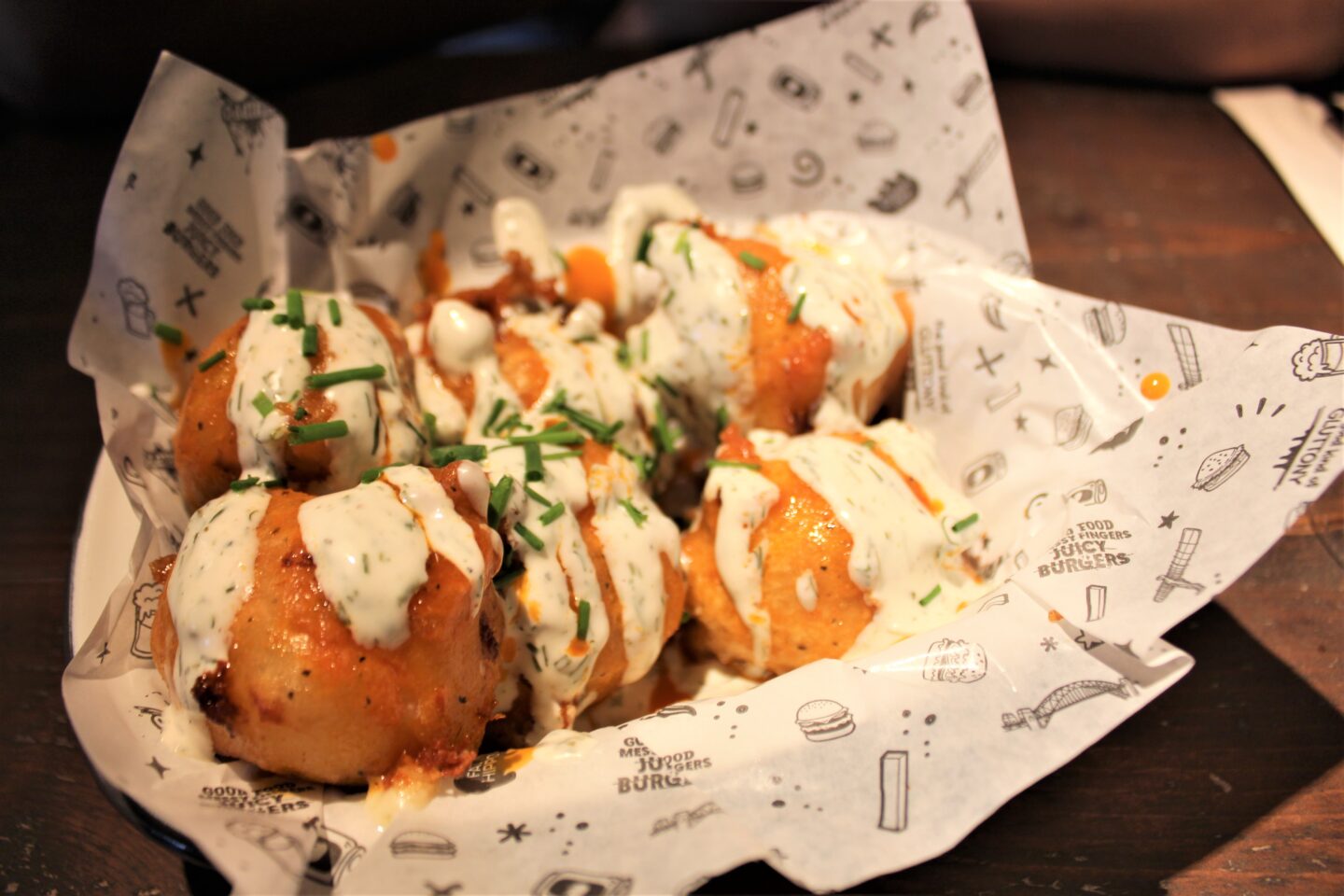 We didn't even have to look at the starters, I knew already we were sharing a portion of the 'Beer Battered Cheese Balls'. Mr B and I are both cheese fiends and still talk about the fried cheese balls we had on our holiday to Greece, so when I first saw these I knew we would both adore them!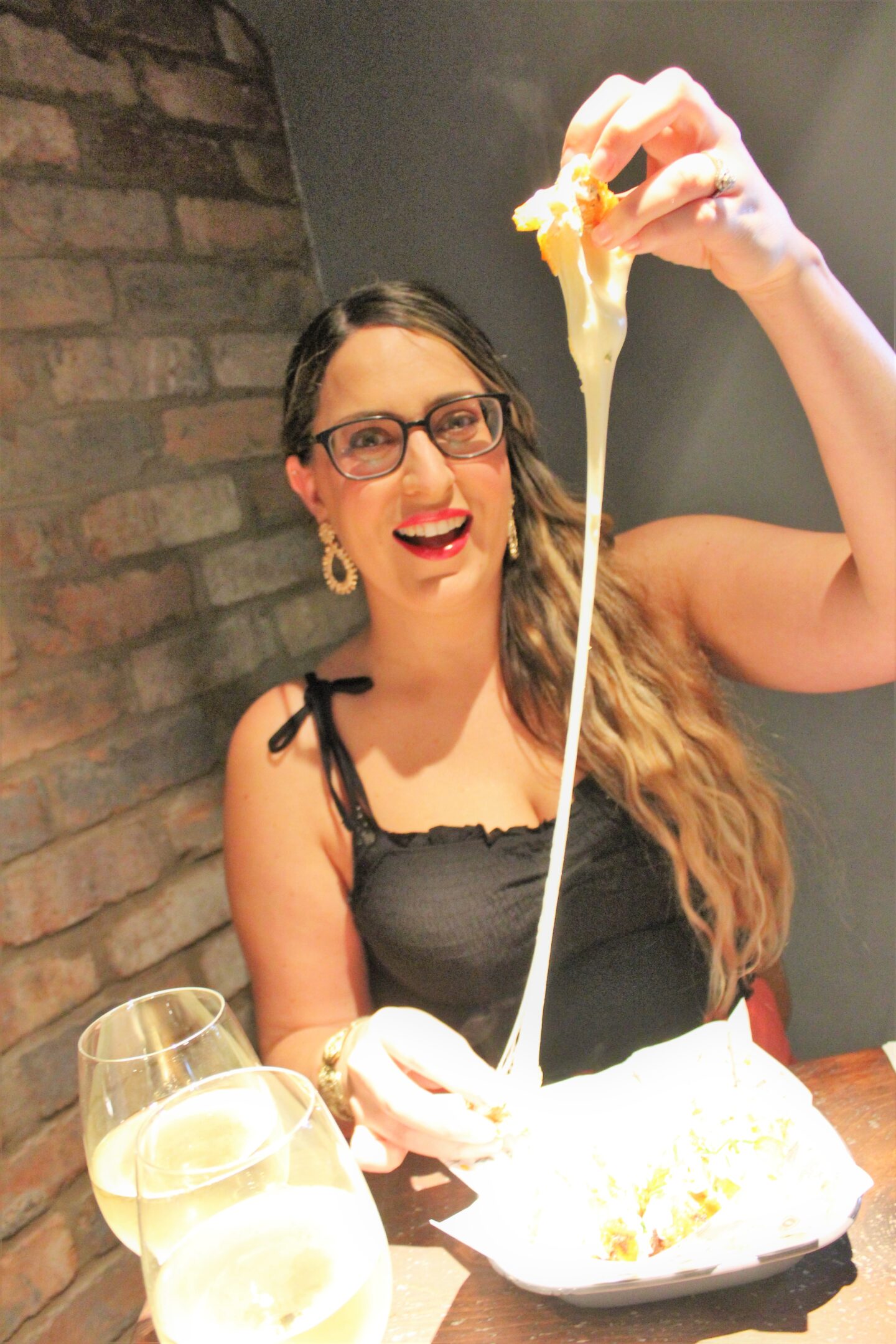 Oh boy did they deliver! The cheese pull was insane and the taste was gooey, hot cheese heaven! The outside was crisp and the inside was full of so much incredible cheese! They come topped with Buffalo hot sauce which gives them a nice kick and drizzled with ranch which cooled down the heat from the hot sauce.
We both agreed they were absolutely incredible and on our next visit there is no doubt that we will be sharing a portion of these again! If you love cheese as we do, these are a must order!
There were so many burgers we wanted to try it was so difficult to decide on which one to have!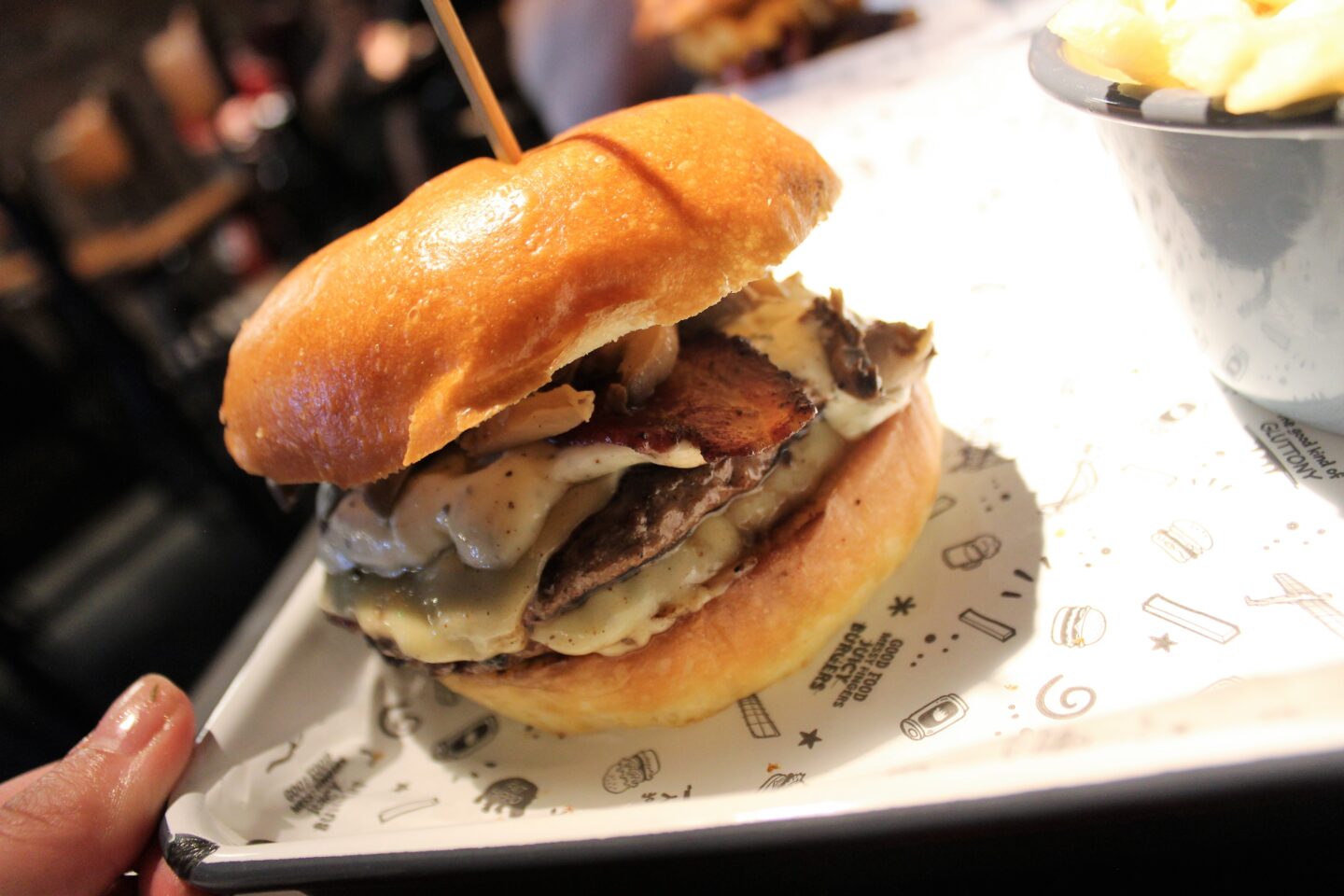 In the end I went for the 'Swiss Tony' which is made up of double patties, Swiss cheese, smoked bacon, mushrooms, tobacco onions and truffle mayo. BURGER HEAVEN!!! The burger was epic. One of the most important parts of the burger, the patties, were moist and flavourful. I hate it when you order a burger and the patties are dry and overcooked. The toppings went so well together. It was piled high with mushrooms, had a generous amount of crispy salty bacon, gooey from the cheese and was rich from the lashings of truffle mayo. I loved every bite! I had mine with a side of fries. There are lots of options to upgrade, but I had my fries naked and they were lovely and crisp, perfect to mop up the truffle mayo which had fallen out of my burger!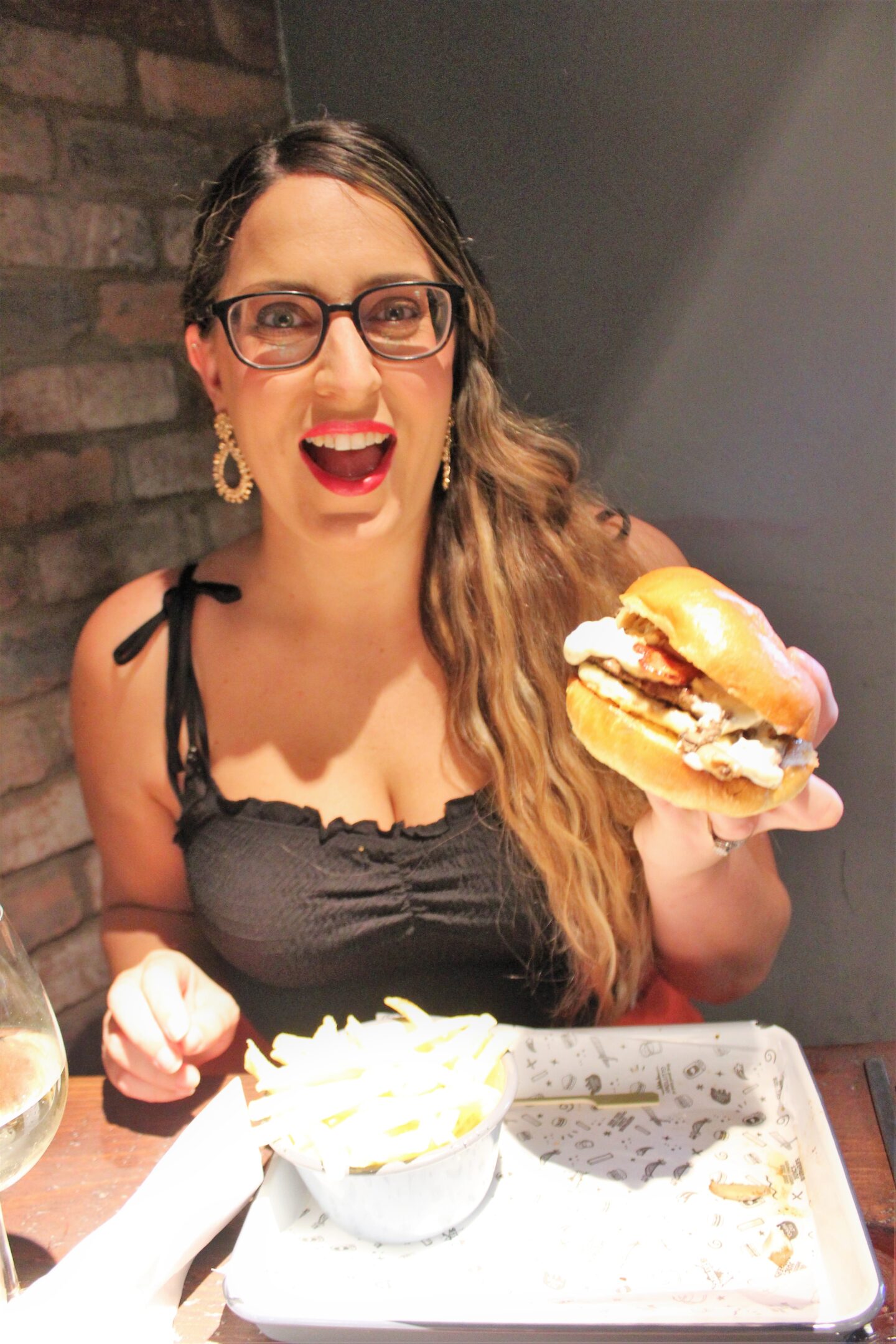 Mr B very clearly enjoyed his burger as much as I enjoyed mine! He had the 'Wild Bill' which was double patties, American cheese, smoked bacon, Cajun waffle fries, BBQ sauce, ranch and jalapeños. It was stacked high and looked like one of those burgers you could not wait to tuck into! It was sweet from the BBQ sauce and spicy from the jalapenos with the cajun waffles adding a nice texture and another layer of spice. Again the patties were cooked just right! Mr B had a side of the hand-cut chips (I would order these next time – they tasted like good homemade chips!).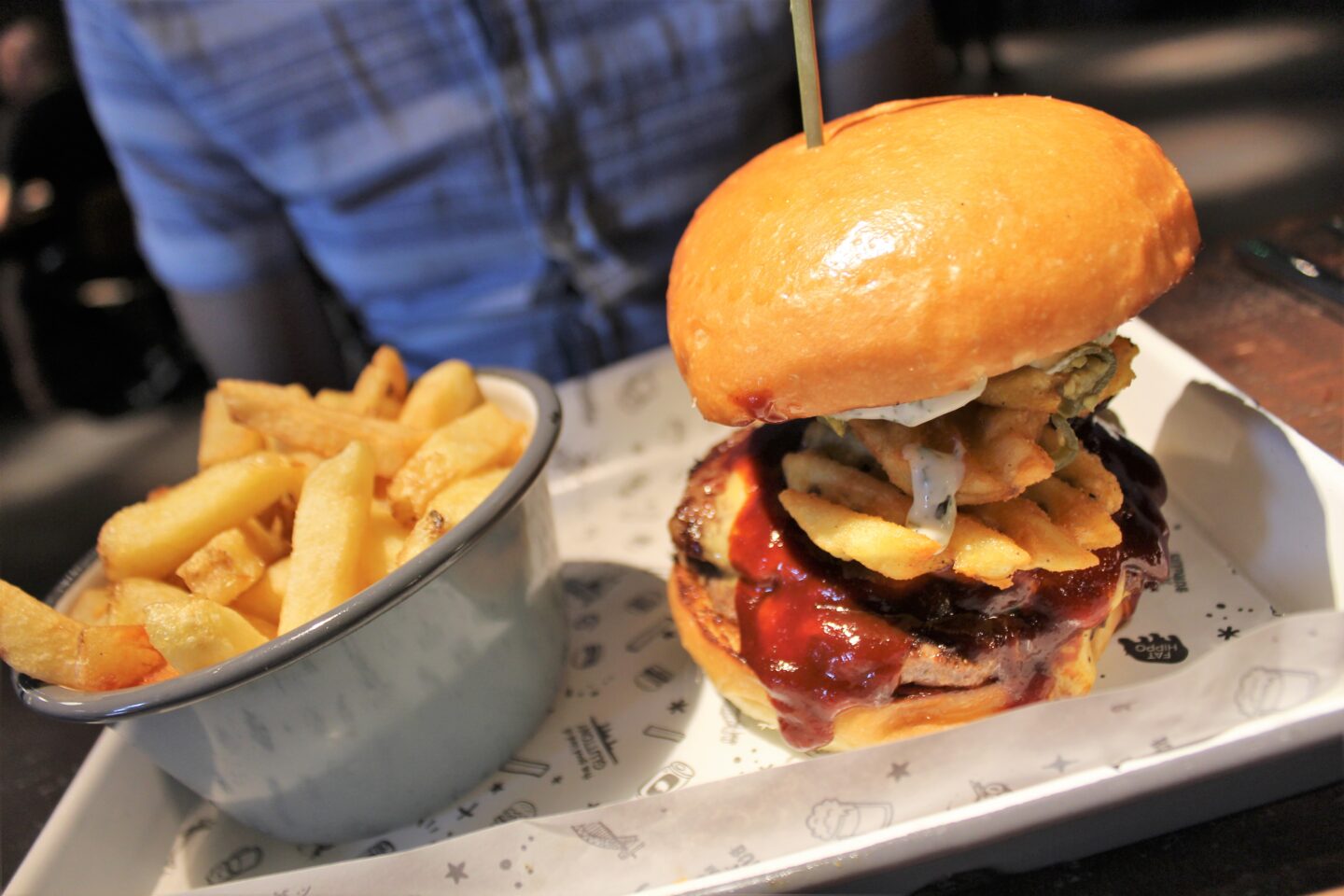 As well as having very happy and very full bellies, we were also really pleased with the service. We found it to be friendly and relaxed. We had a chat with a few of the staff who asked how we were getting on with our food and asked what we were doing after. It was nice to see staff having the time to speak with customers and make sure they were all enjoying the food.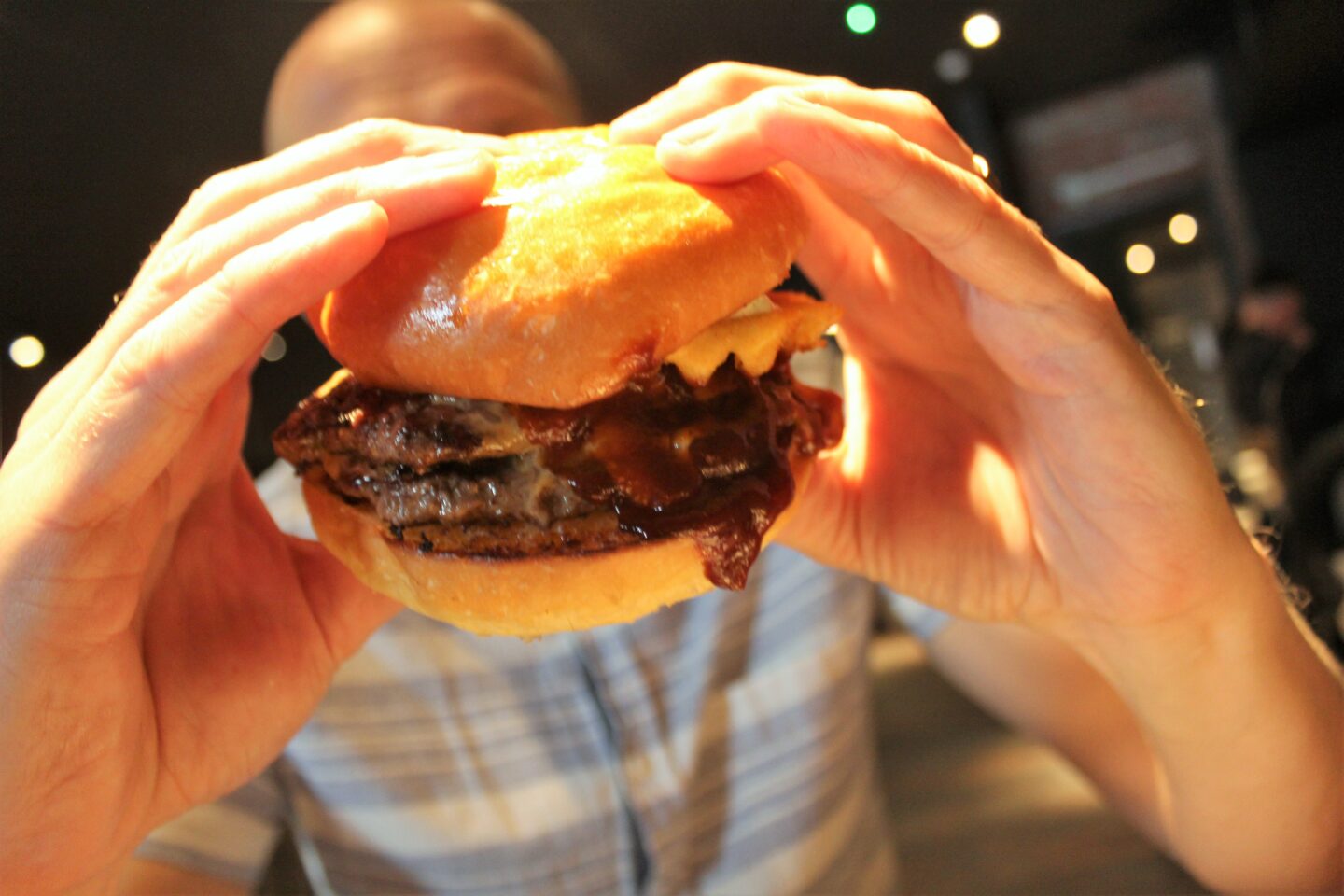 Both being burger lovers and so happy after our visit, it is safe to say it won't be long until we will be back!