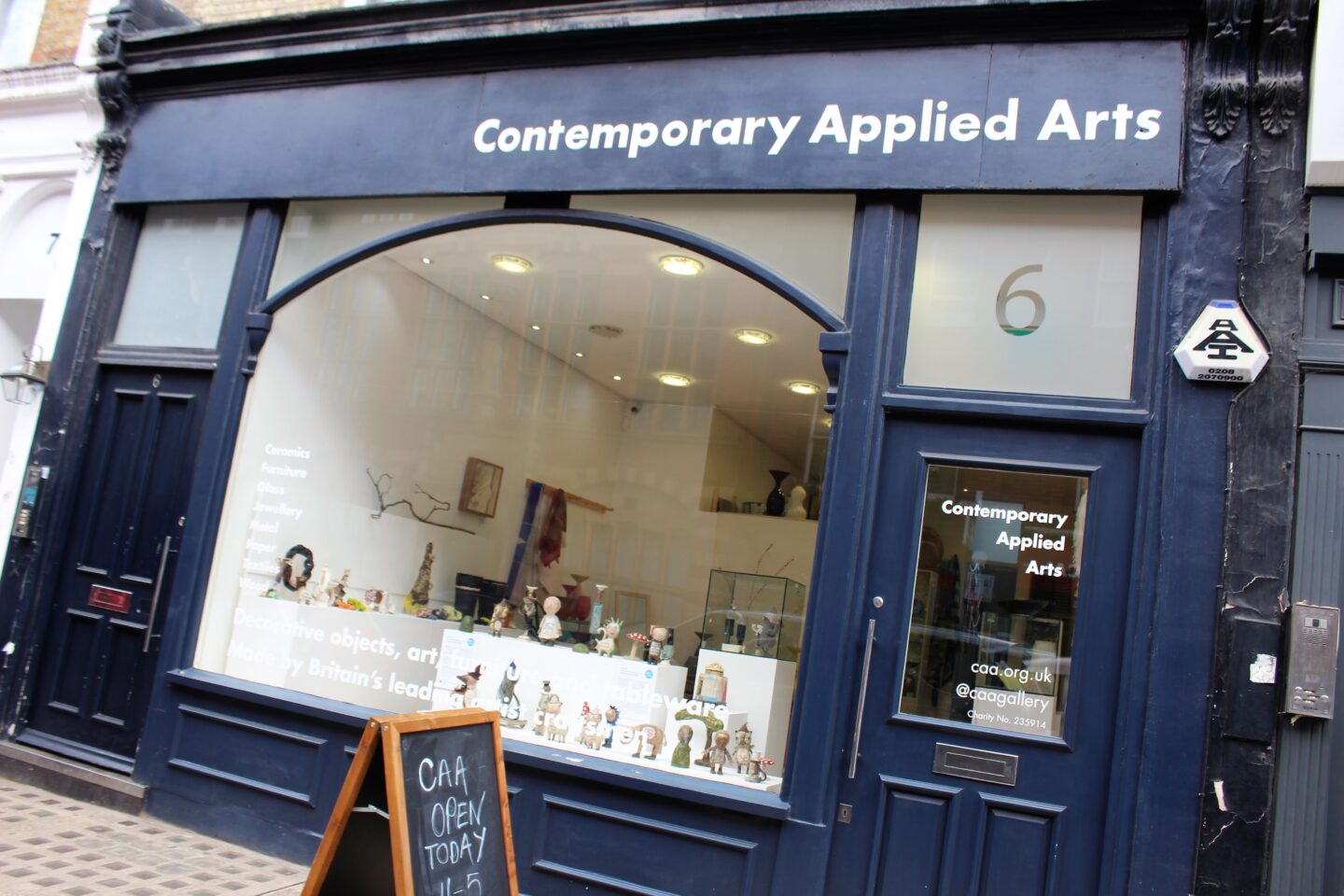 We had heard how good the shopping was in Marylebone Village and I'm pleased to say we were not disappointed. There is a fantastic range of independent shops and boutiques with some familiar brands also there.  
Here is a round-up of my favourite shops in Marylebone . . . 
La Fromagerie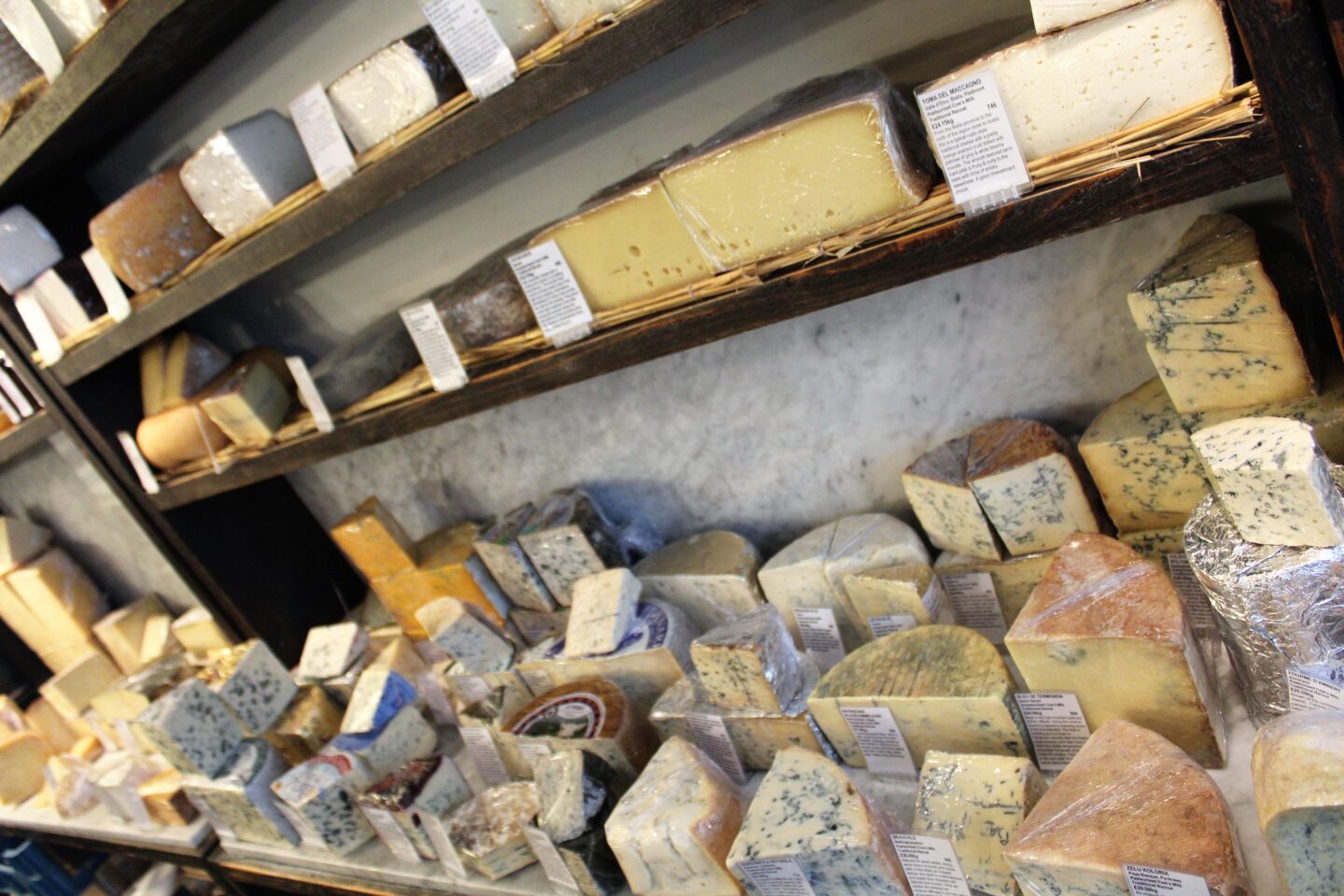 This is truly a cheese-lover's idea of heaven! The cheese room is stocked with a fantastic variety from French cheese to Italian to Belgian – they really do have it all. Not only is there a fantastic selection, they also have fantastic staff here. On both our visits they have helped us choose a selection of cheeses for us to take away and enjoy at home, not only helping us select cheese which we enjoy taste-wise, but also advising us about which would survive our train journey home from London to Nottingham!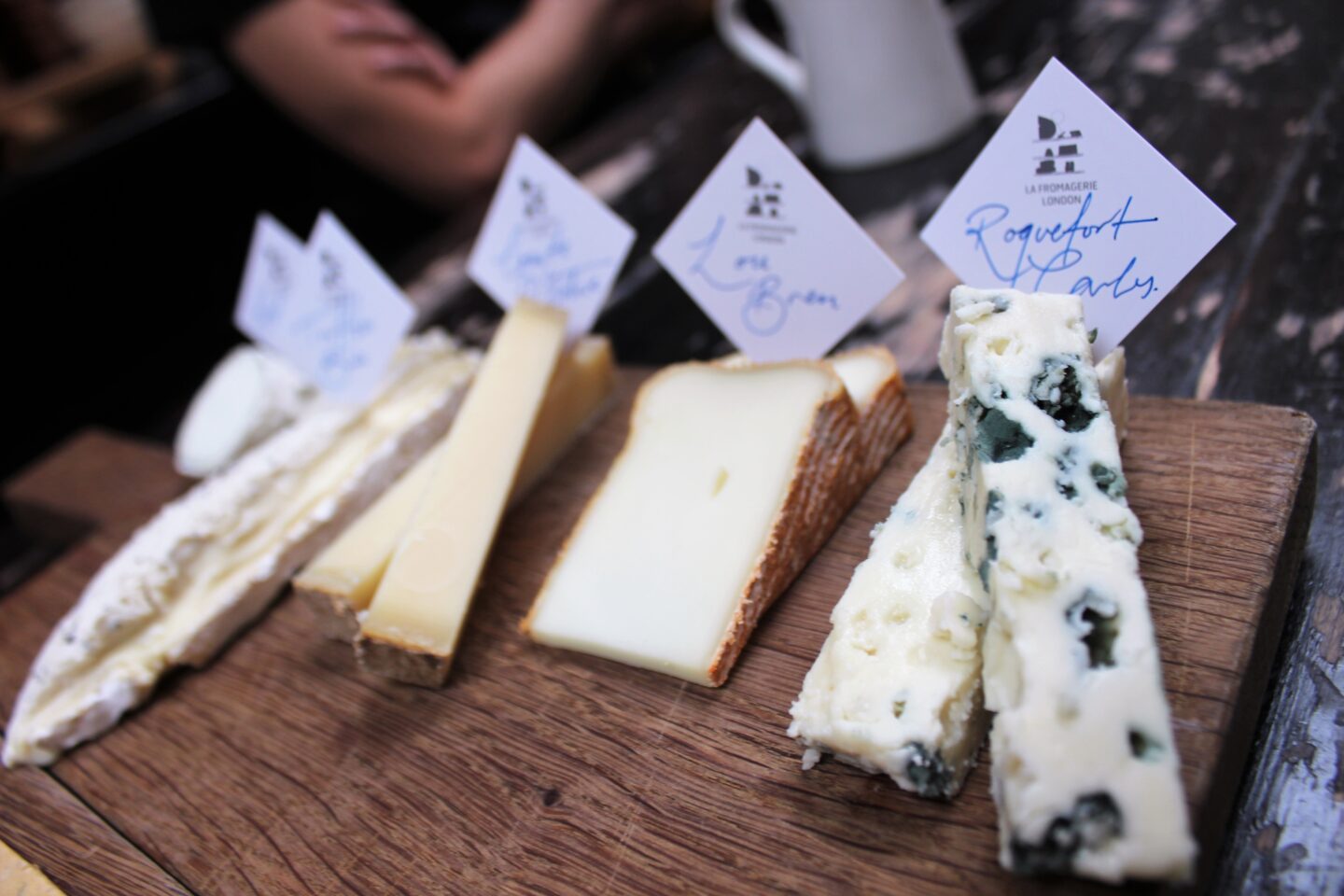 They also have seating available for you to enjoy breakfast or lunch, or do as we did and enjoy one of their cheese boards with a paired wine. Talking of wine, they have a wonderful selection of handpicked wines, as well as other fresh produce and their own homemade condiments.  
Evoke 
For unique pieces for your home, all made with natural materials using historic craft techniques from around the world.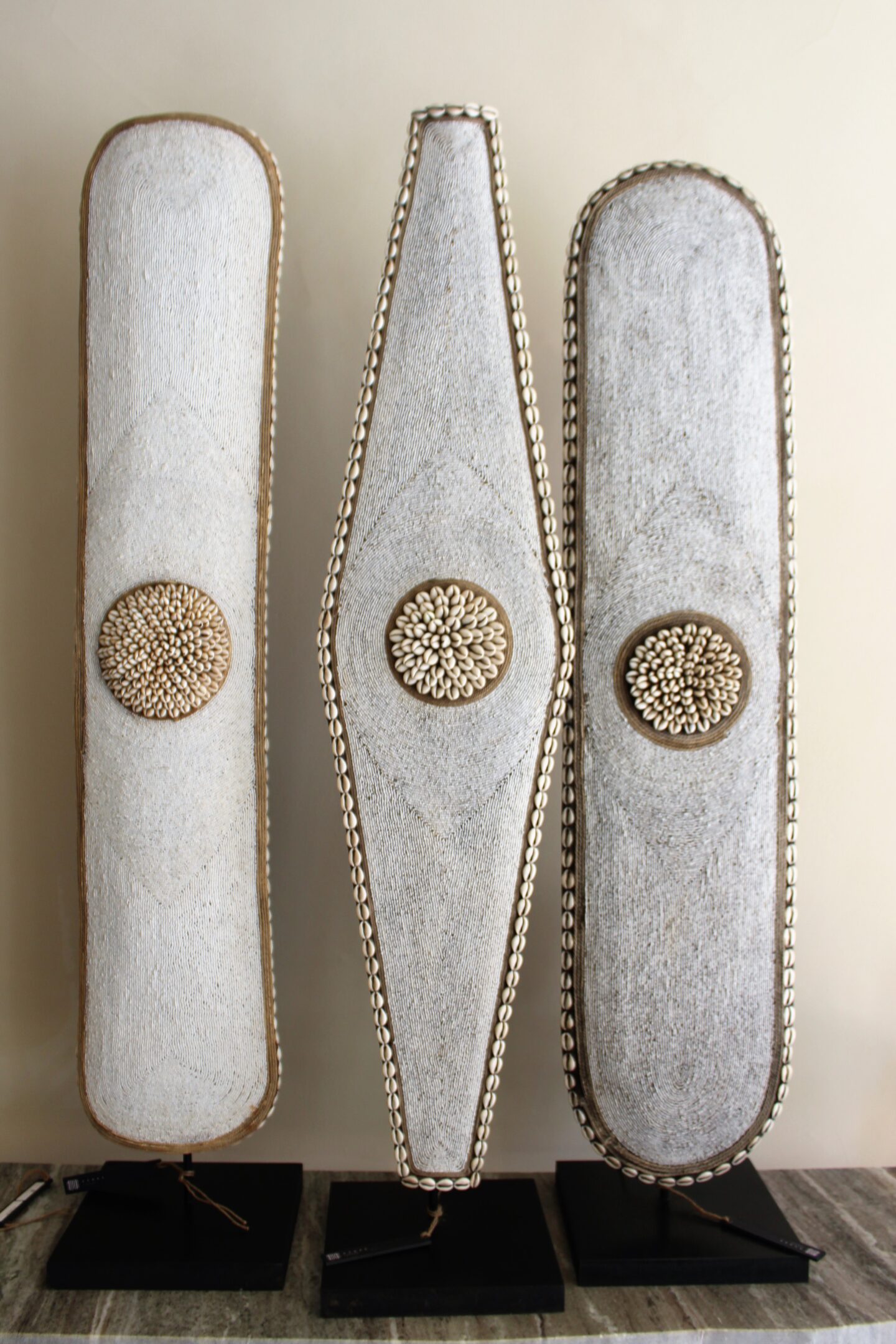 There are some stunning statement pieces, but also smaller items. If you are re-decorating and you love natural materials you would be in your element in this shop, but it is also a lovely space to browse and you never know what you mind find. We got three lovely sculptures of African deer, but we got them as they reminded us of our whippet Snoopy!  
Kastur Jewels 
Jewellery-lovers beware, stepping into Kastur Jewels is like stepping into an Aladdin's cave! Beautiful hand-made pieces from everyday wear to something for a special occasion. From gold to precious gem stones, they have it all and oh there are so many unique and truly stunning things in this perfect little shop.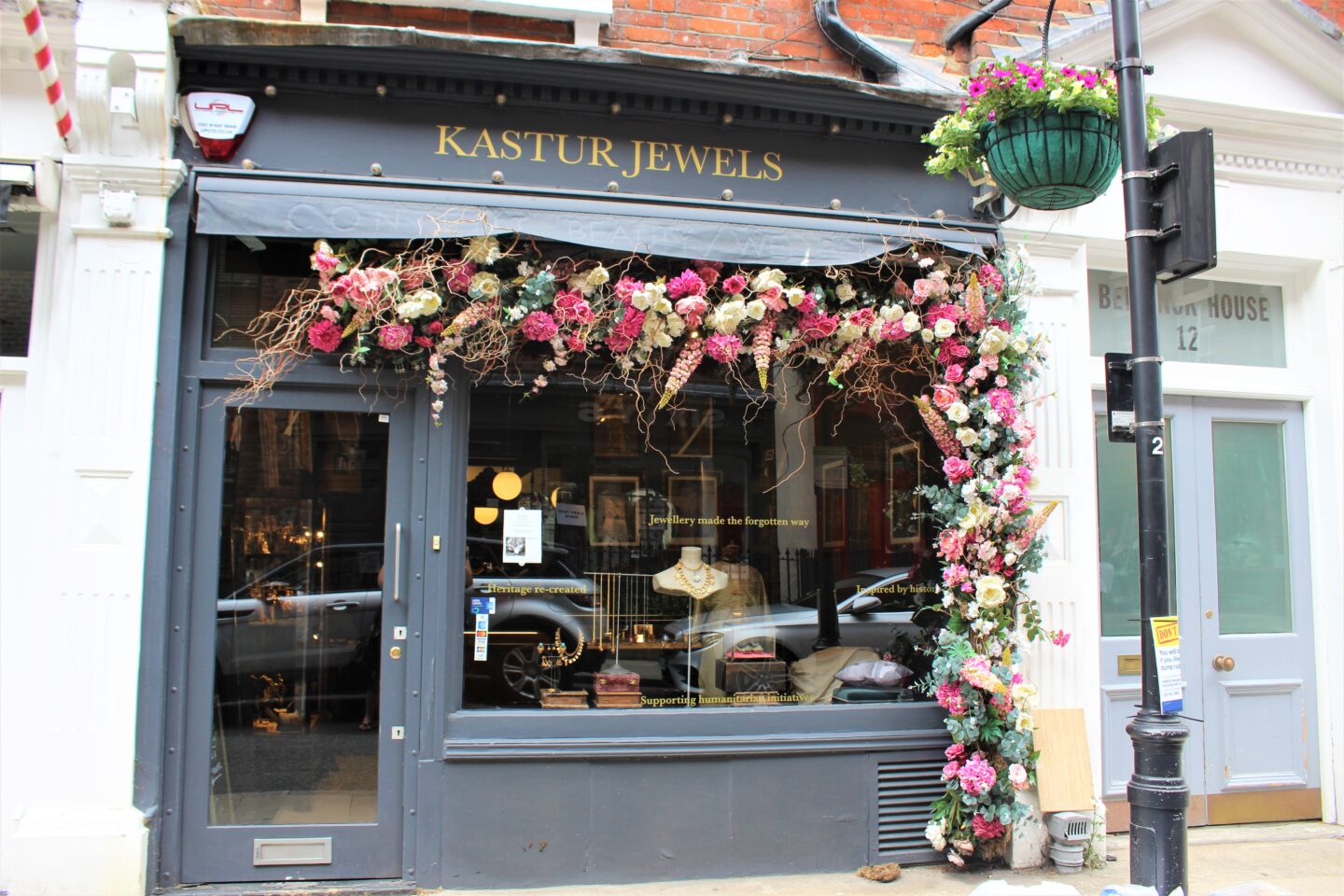 Not only will you fall in love with the pieces, but a percentage of every single sale goes towards supporting humanitarian projects. 
Tiger of Sweden 
For beautiful tailoring, Tiger of Sweden are experts. They have a great selection of suits off the peg, but they also do bespoke made-to-measure and they have a fantastic amount of materials and linings to choose from. If you are looking for something bespoke I would definitely recommend making an appointment for that expert one-to-one service.  
Ginger Pig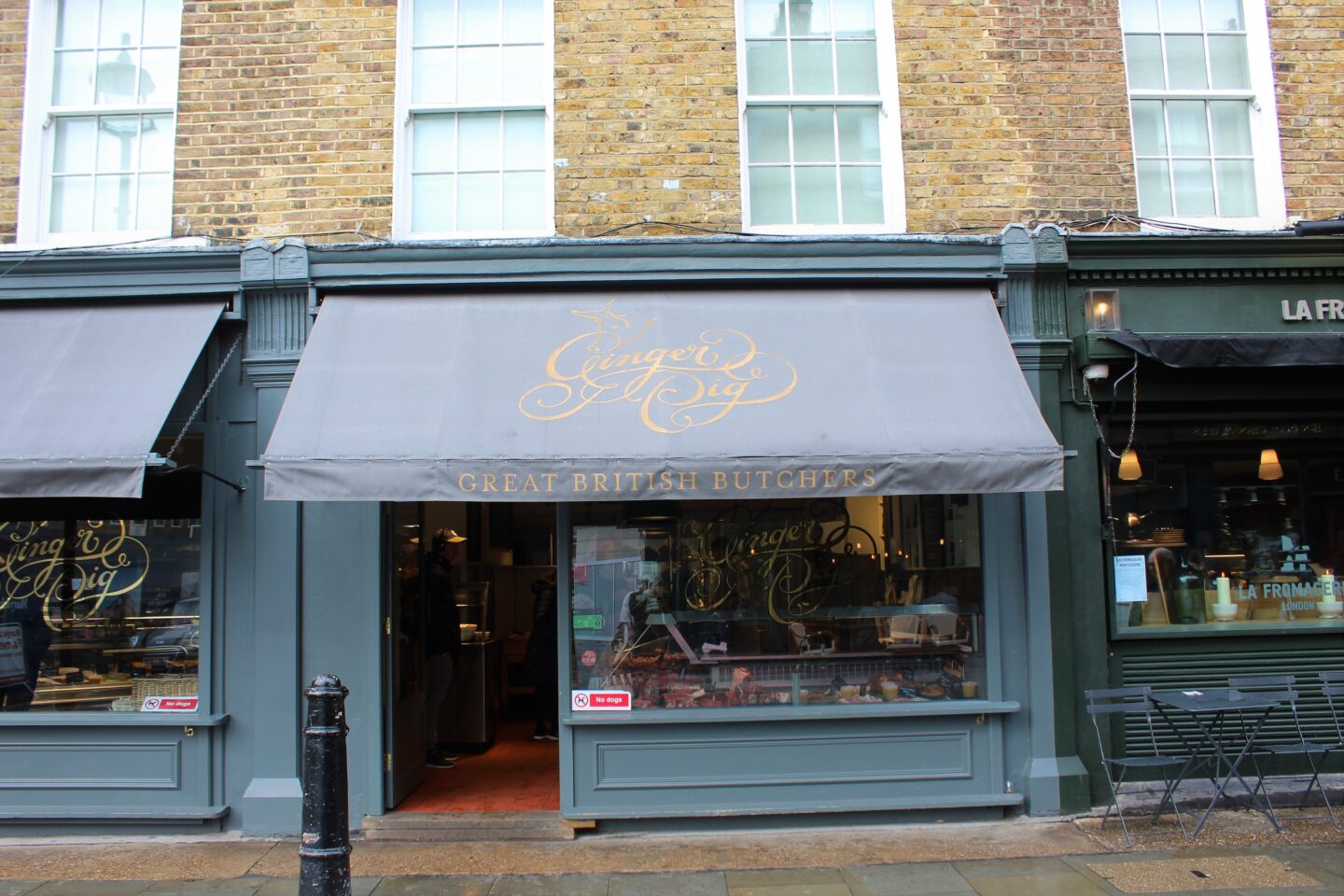 I feel like at least once in everyone's life they should get to eat a famous Ginger Pig sausage roll, as these are no ordinary sausage rolls. I have never had one with so much filling. The meat is very well flavoured and succulent with lovely crisp pastry. Served warm, these are a real treat!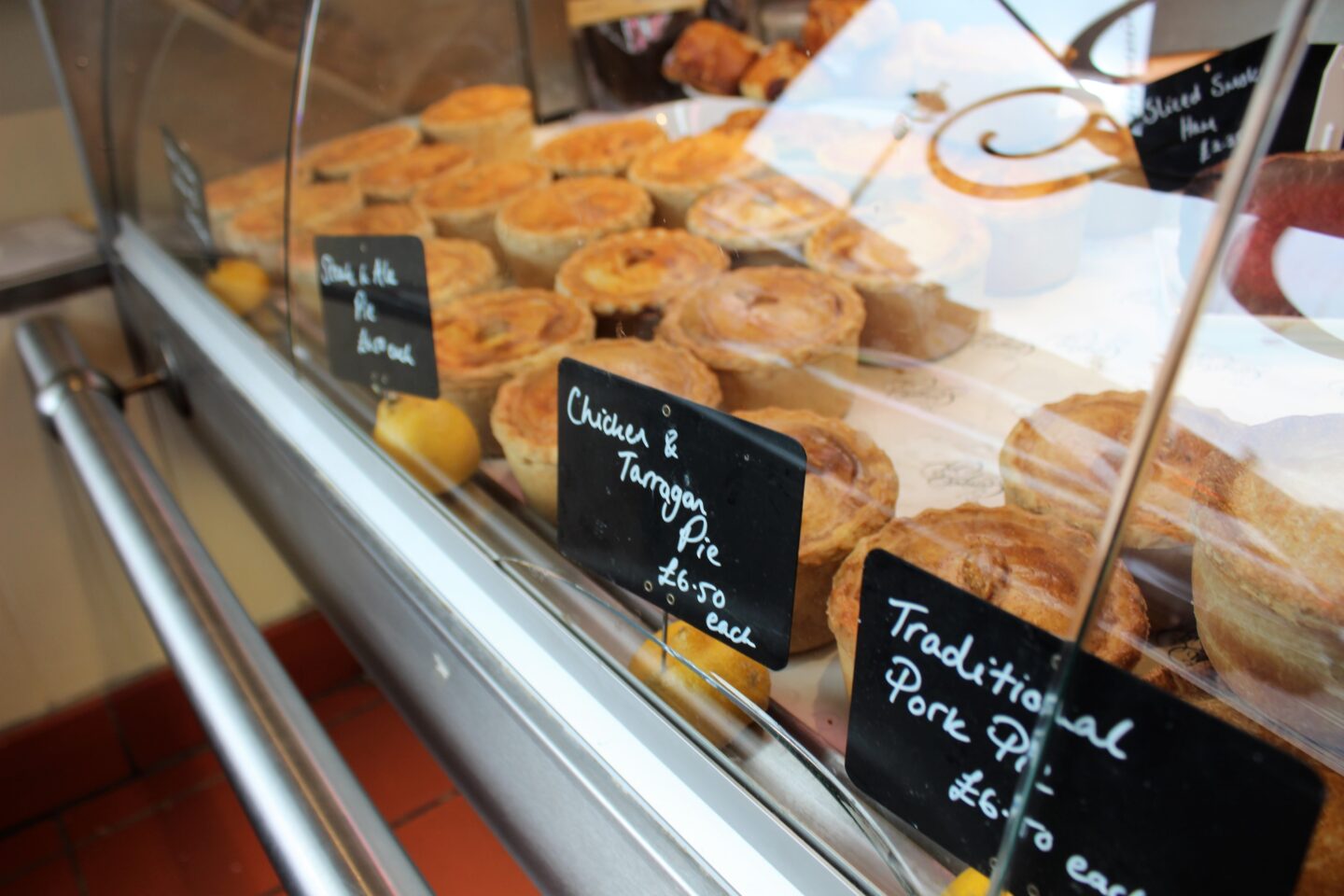 It is not just mouthwatering sausage rolls, they also have an amazing array of pies! The popularity of Ginger Pig is apparent as most of the time there is a small queue to get in, but trust me it is worth the 5 or 10-minute wait! 
Isabel Manns 
Sustainability is at the heart of Isabel Manns. All of the items are made in England with an emphases on zero waste. The leftover fabric is used to make headbands and face masks with a huge part of her collection also being reversible.  
I loved the colour range and it was nice to see so many beautiful, bright, bold prints. 
Contemporary Applied Arts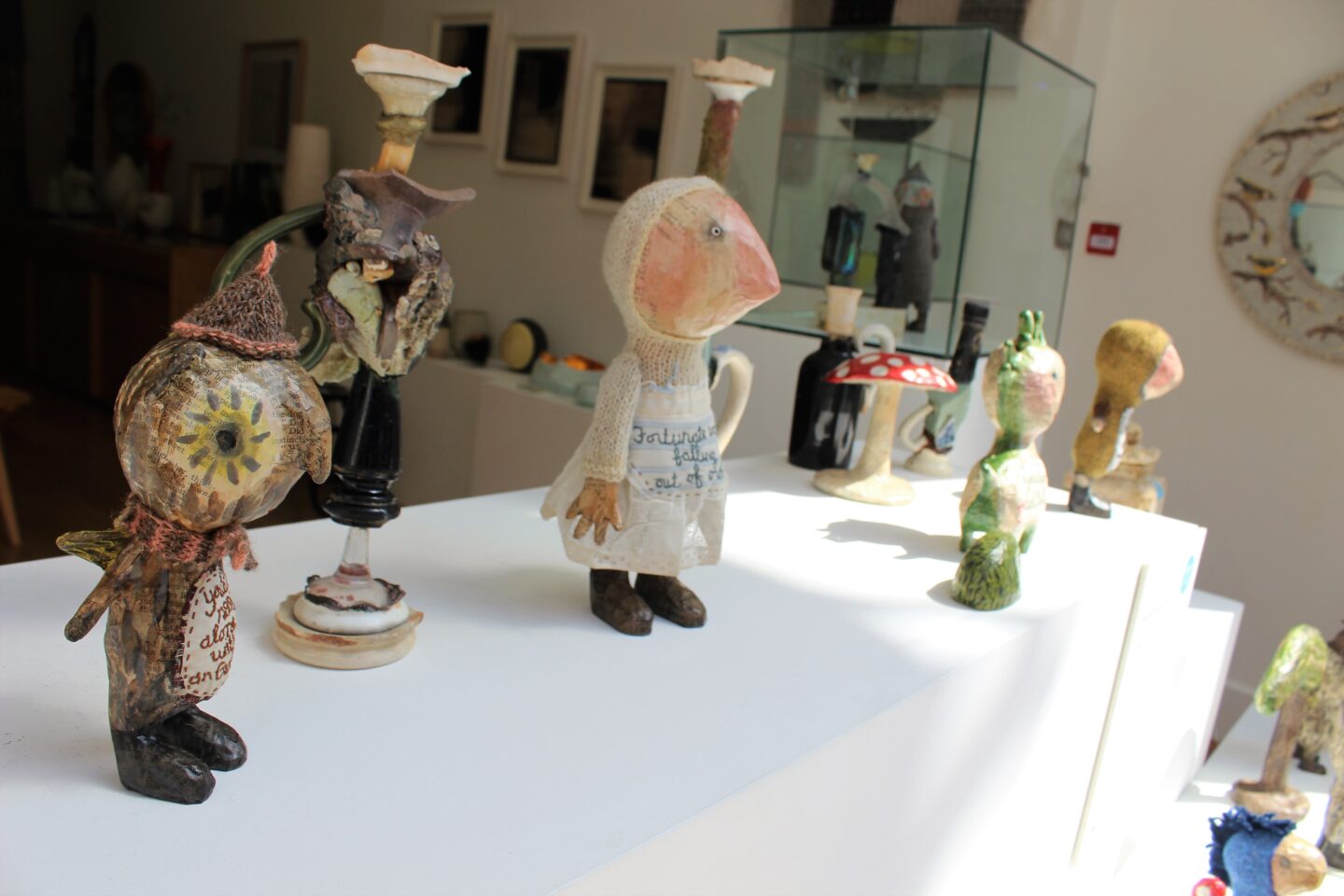 This art gallery and shop showcases British talent in a variety of craft forms using a range of materials from metal, paper to ceramics and many more.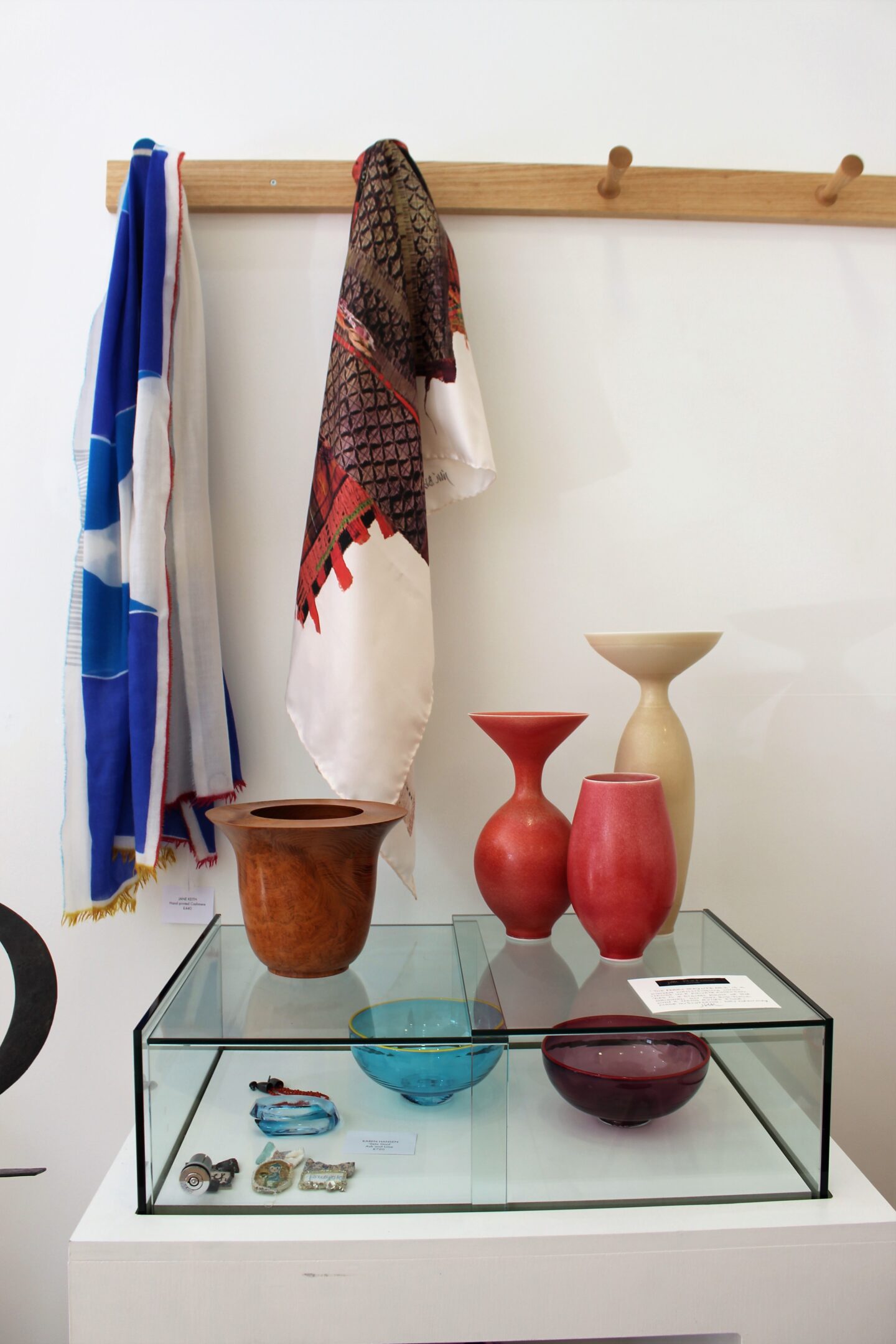 They are also a registered charity who feature many, many local artists and are regularly rotating the stock in the gallery/shop. 
KJ's Laundry 
This shop are stockists to lots of new and exciting brands which is great for finding a piece which you know you aren't going to see on everyone else.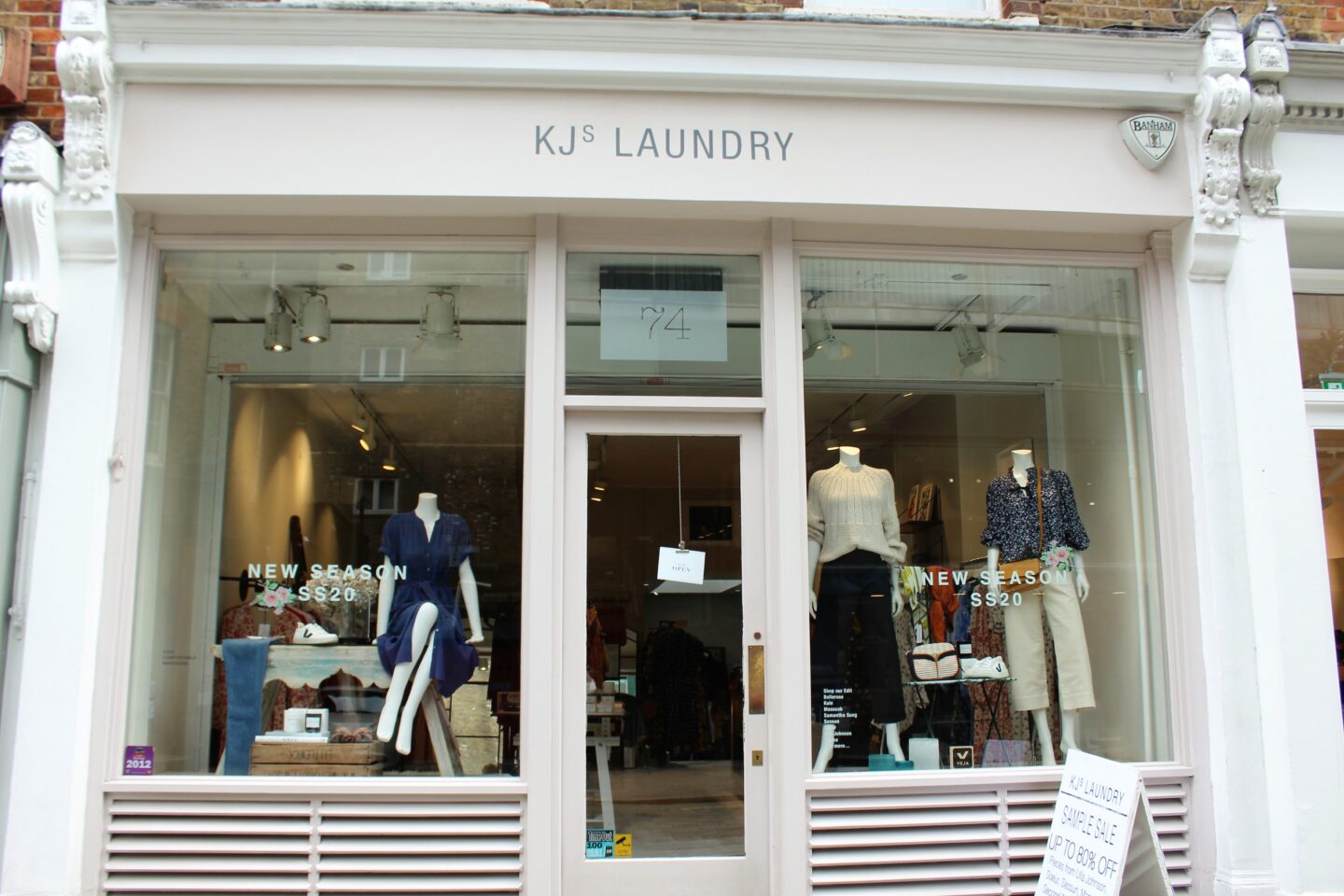 I got a great long-sleeve black dress (always a good staple piece) and a pleated metallic top which I am going to wear in the summer with jeans, perfect for brunch date! The service was also really relaxed and friendly which is what I look for when I'm wanting some help and advice. Customer service is still so important to me.  
Rococo Chocolates 
I first discovered Rococo on a weekend away to Seven Dials. Since then Mr B and I have tried quite a few of their chocolates and I can honestly say they are all absolutely amazing!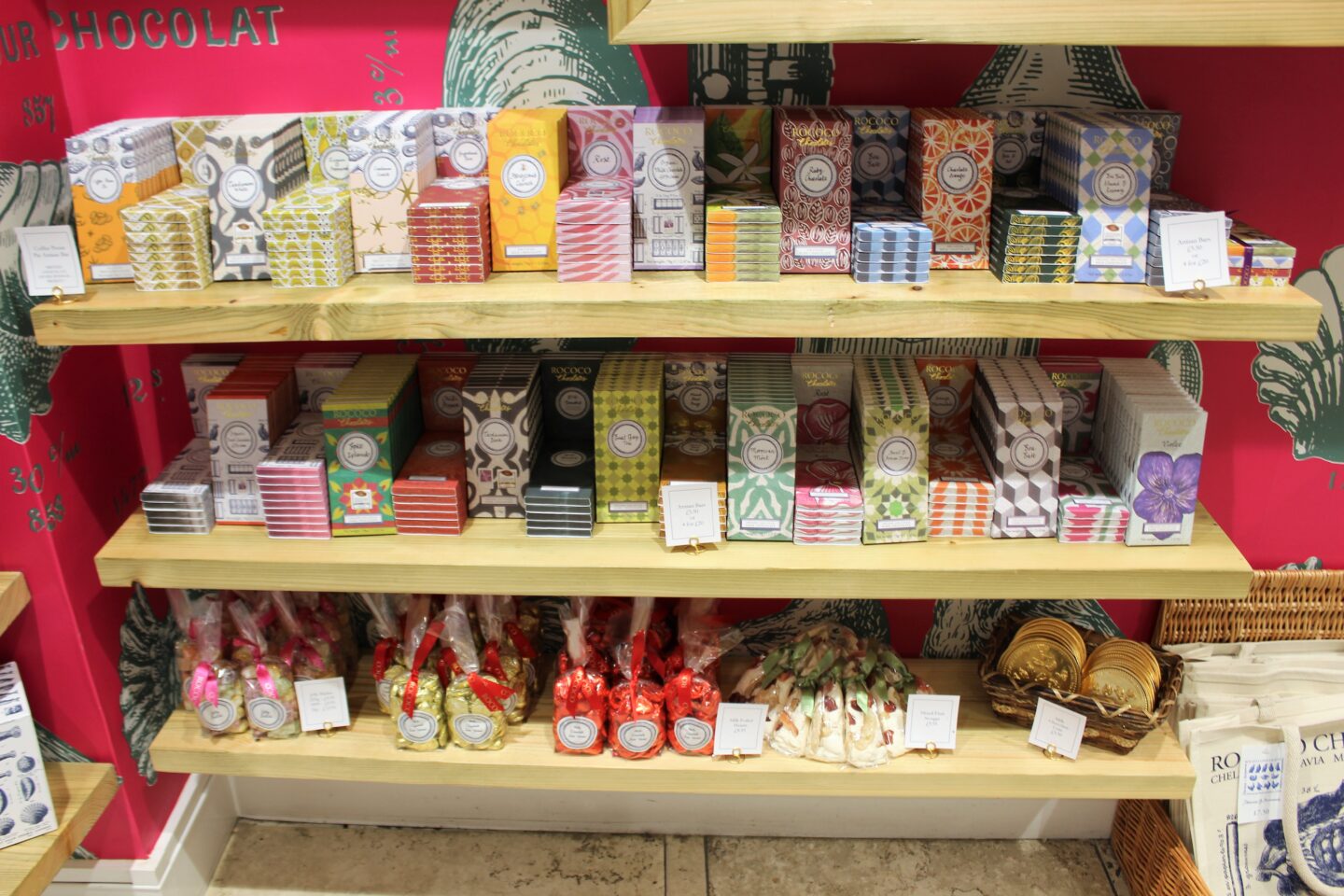 This British chocolatier has been expertly making luxury chocolates for over 35 years and I love their fun and innovative flavours. My all-time favourite is their salted caramel seagull eggs. Once you have had one it is easy to understand why they are one of their bestsellers.