Aarhus has lots of great restaurants and one that stood out for us was St. Pauls Apothek. What makes it unique is that each course of the Danish-inspired cuisine is served with a cocktail pairing instead of the traditional wine pairings.
It's a set menu and you simply choose from three or five courses. Our meal began with a fabulous champagne cocktail with orange, finished with a soaked sugar cube much like the classic champagne cocktail which I love. This was also paired with some lovely canapes.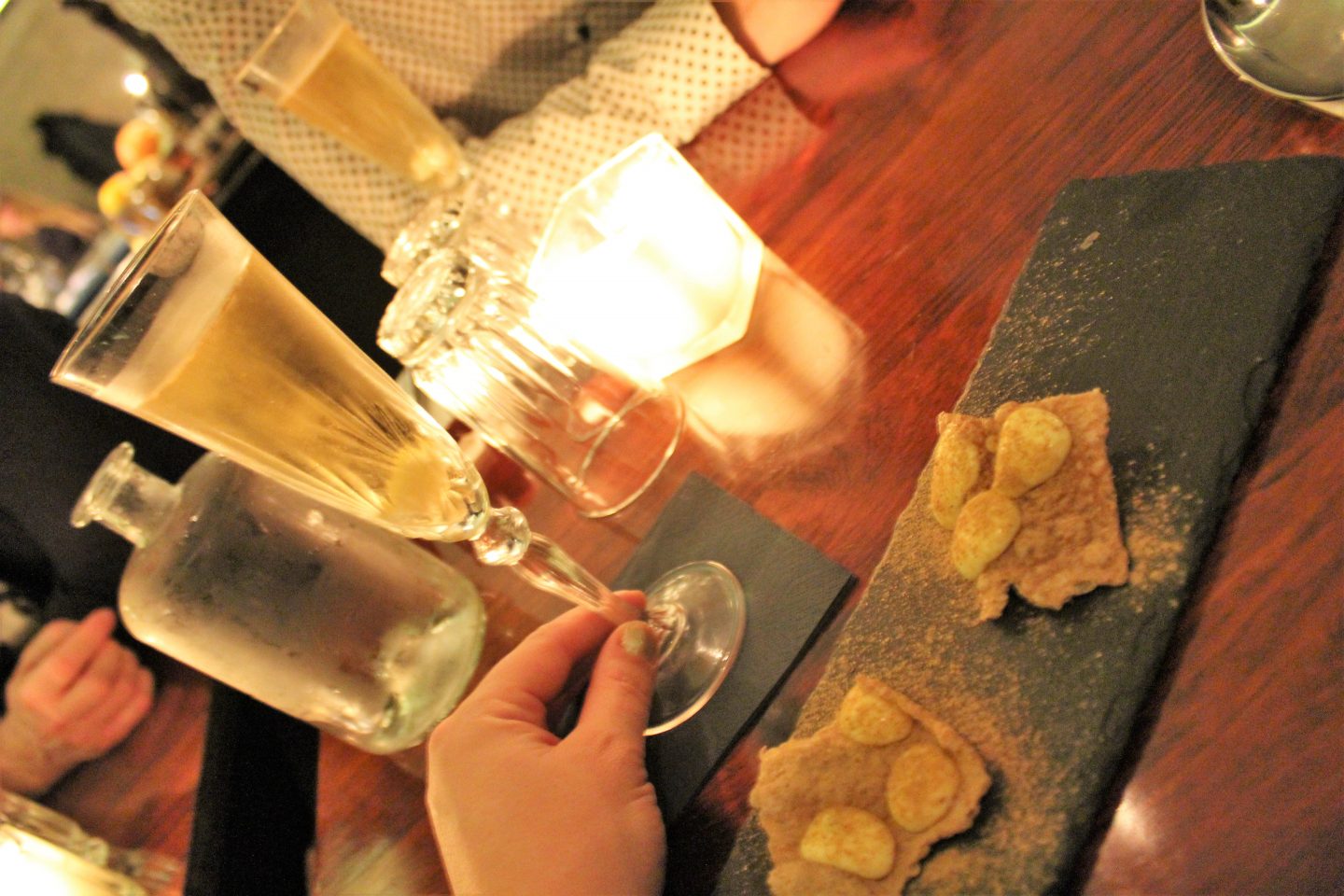 The first course was my favourite of the night – 'Hot smoked cod, Jerusalem artichokes, Tarragon, Toasted rye bread crumb'. There were beautiful chunks of fresh flaky fish and the artichokes complemented the fish perfectly. The tarragon added another hit of flavour and the toasted rye bread added texture. We also had some fantastic homemade bread with herb-whipped butter. Everything about this starter was perfection!
The second cocktail of the night paired with our starter was a 'Phil's Garden Collins', a gin-based cocktail and a lovely light and refreshing drink that worked very well with the delicate flavours of the starter.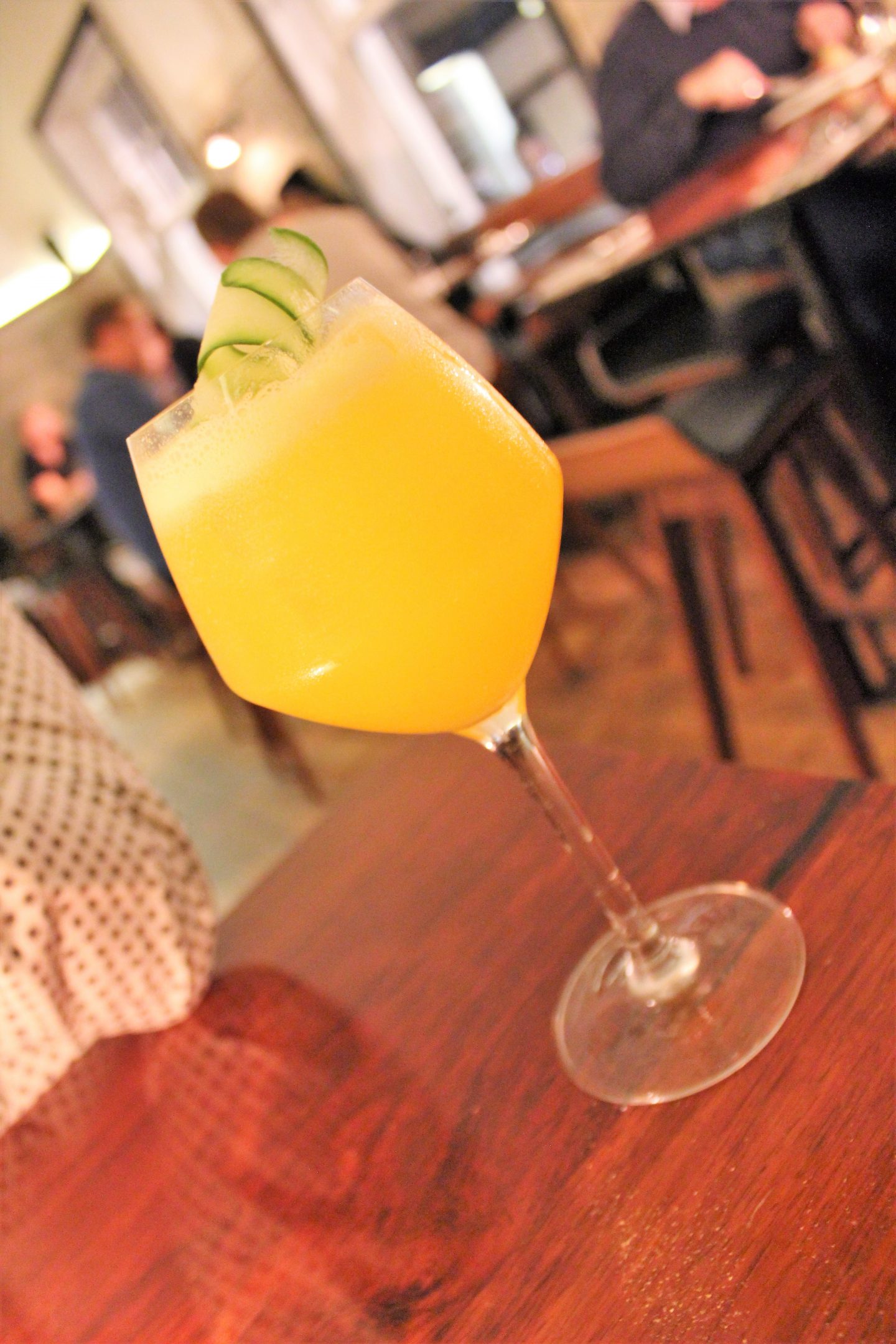 Second course was Mr B's favourite – 'Duck, Plum, Marinated red cabbage, Celeriac, Parsley'. The duck was cooked beautifully, it melted in the mouth and the skin was nice and crispy! The celeriac fondant was soft and buttery with the red cabbage adding a great texture and sharpness to the dish.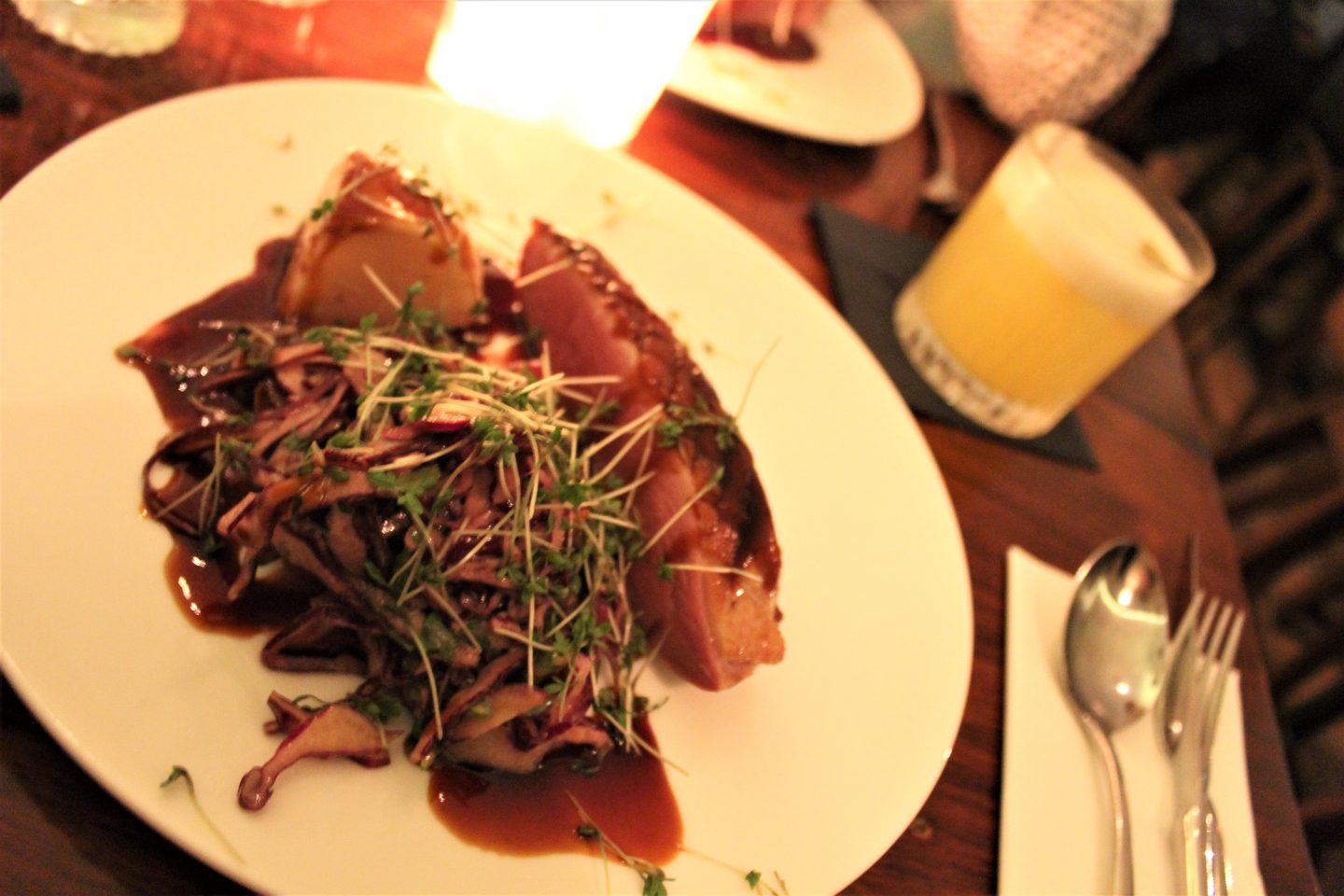 The cocktail paired with the main course was a 'Mandarine Sour', a Mandarine Napoleon-based cocktail which cut through the richness of the duck with its  strong bold flavours.
Dessert was 'Apple compote, Vanilla ice cream, Oat crumble'. The tartness of the compote was balanced by the sweetness from the ice-cream and the crumble added another texture. It was a simple but well-balanced dessert.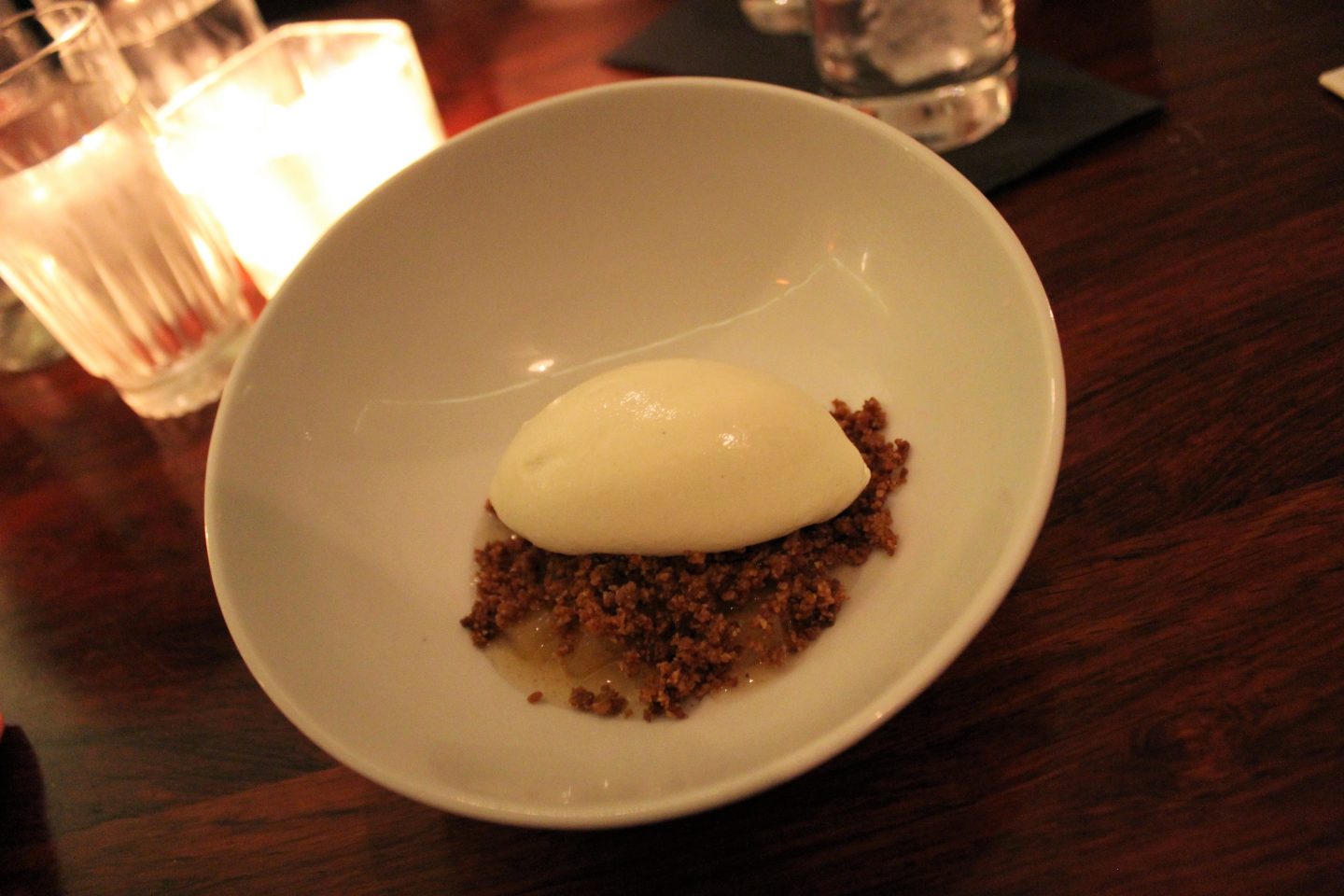 Accompanying dessert was 'The Gingerbread Man', a vodka-based cocktail that was dramatically served at our table smoking away. I do love a bit of cocktail theatre!
If you hadn't guessed it from the name, St. Pauls Apothek is what was once a pharmacy and they have kept a lot of the building's original features. There's a really relaxed, trendy vibe to the restaurant and the service was very friendly, with the chef presenting and explaining each dish to us which was a lovely touch.