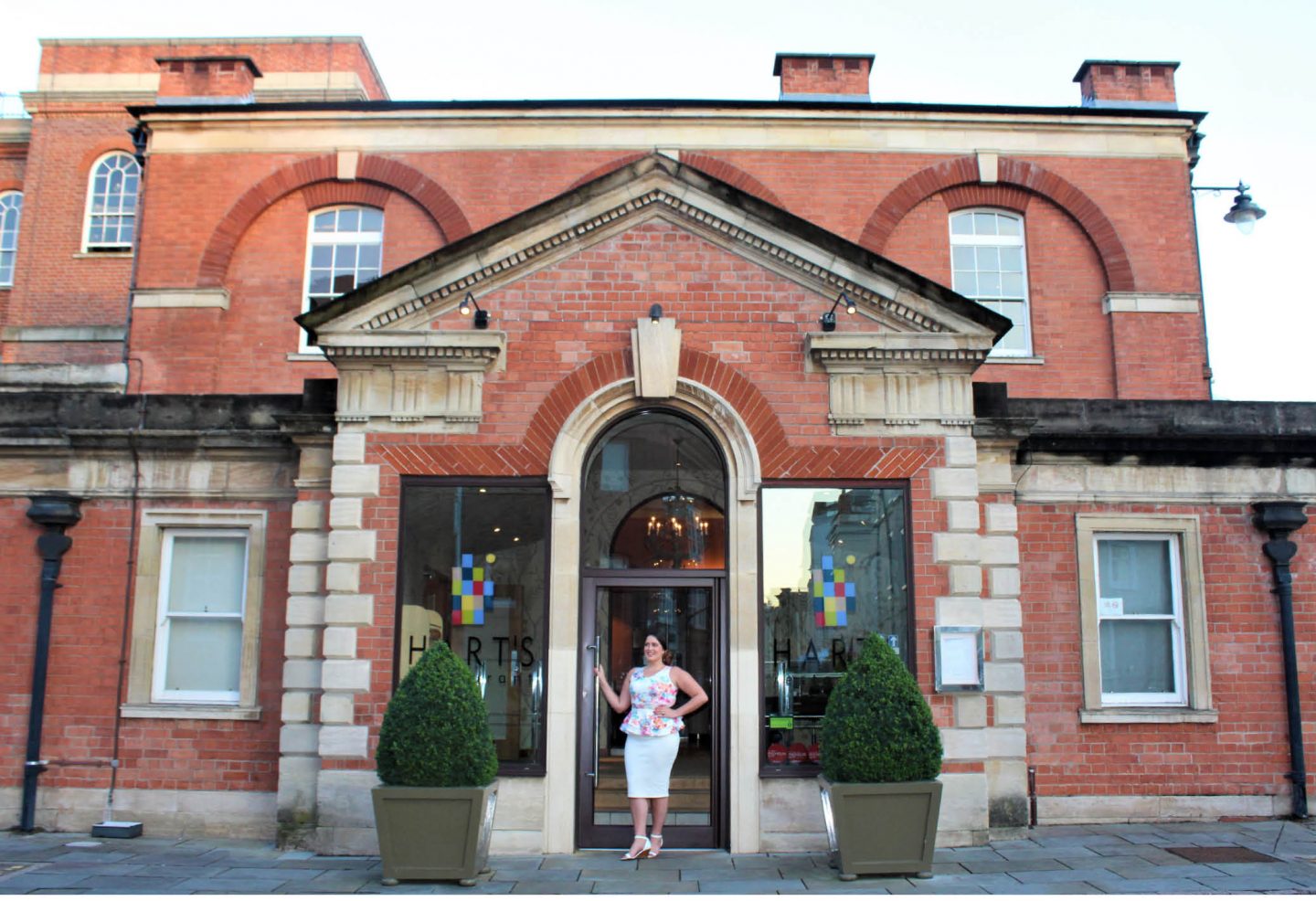 Located in Nottingham city centre, but away from all the hustle and bustle, Hart's Hotel is a hidden gem.
The hotel is home to a 2-AA rosette restaurant which is celebrating its 20-year anniversary and to celebrate this amazing milestone they have created a special six-course tasting menu full of fantastic seasonal produce.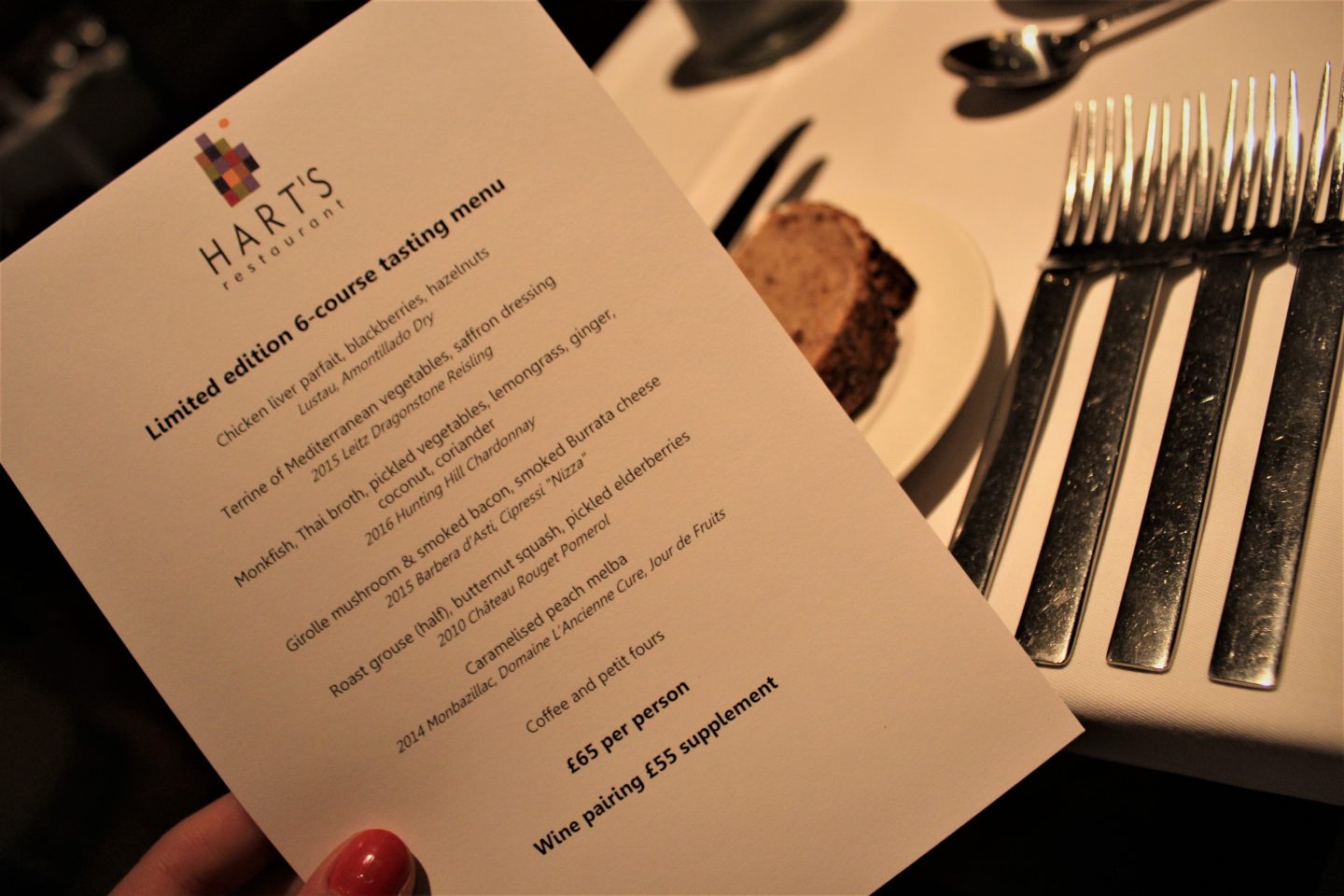 Before dinner we were welcomed into the bar for a drink and Mr B was surprised when I opted away from my usual pre-dinner glass of champagne and ordered a cocktail without even having to look at the menu! That is because the night before Hart's won an award for Nottingham Cocktail Week in the category 'Best twist on a classic'.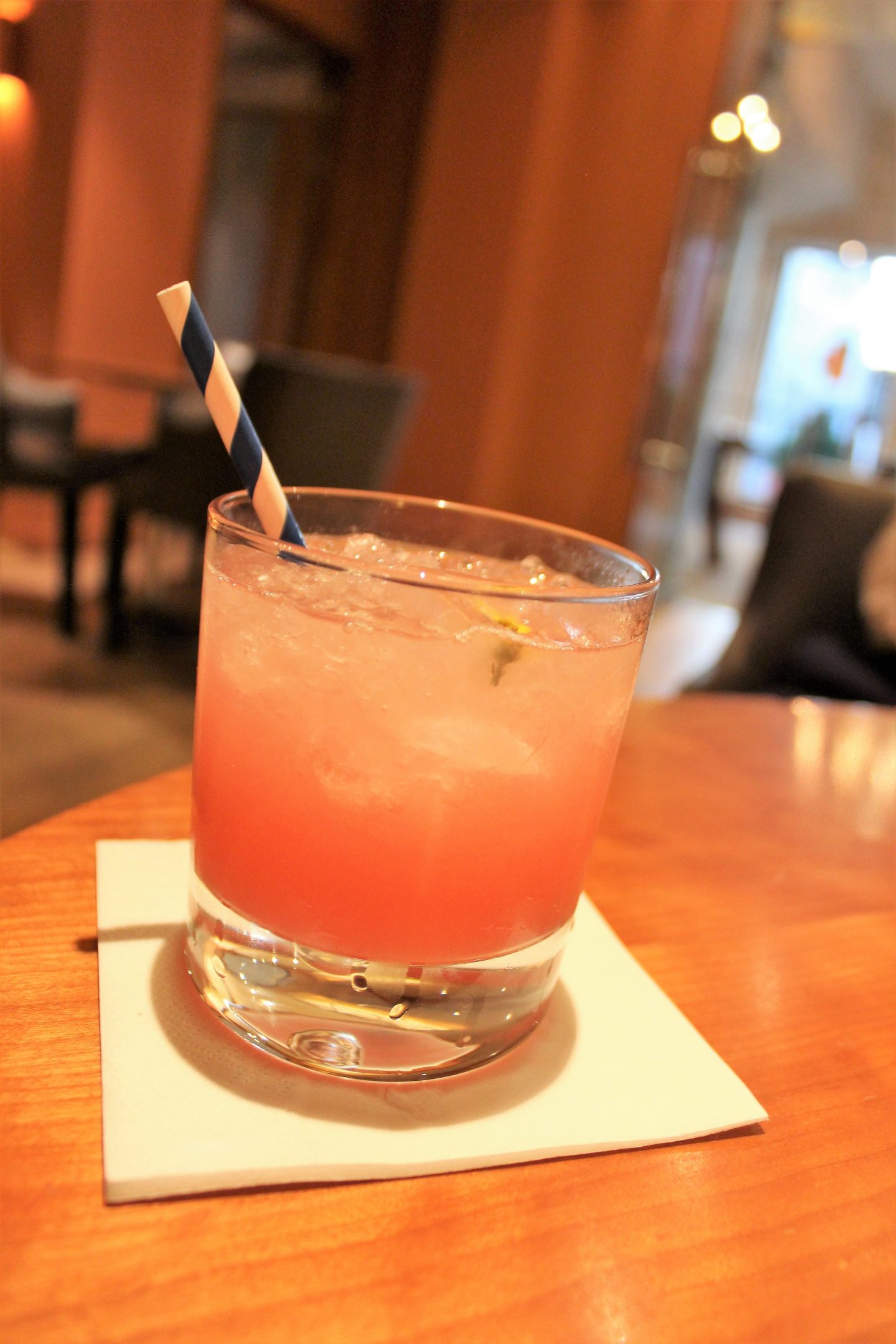 The cocktail, named 'Hart of a Lion', was so delicious and refreshing. For this they make their own dandelion-infused Chase vodka and apricot consommé, finished with hit of lemon. It was easy to see why this cocktail won . . . I would definitely give it a 10/10!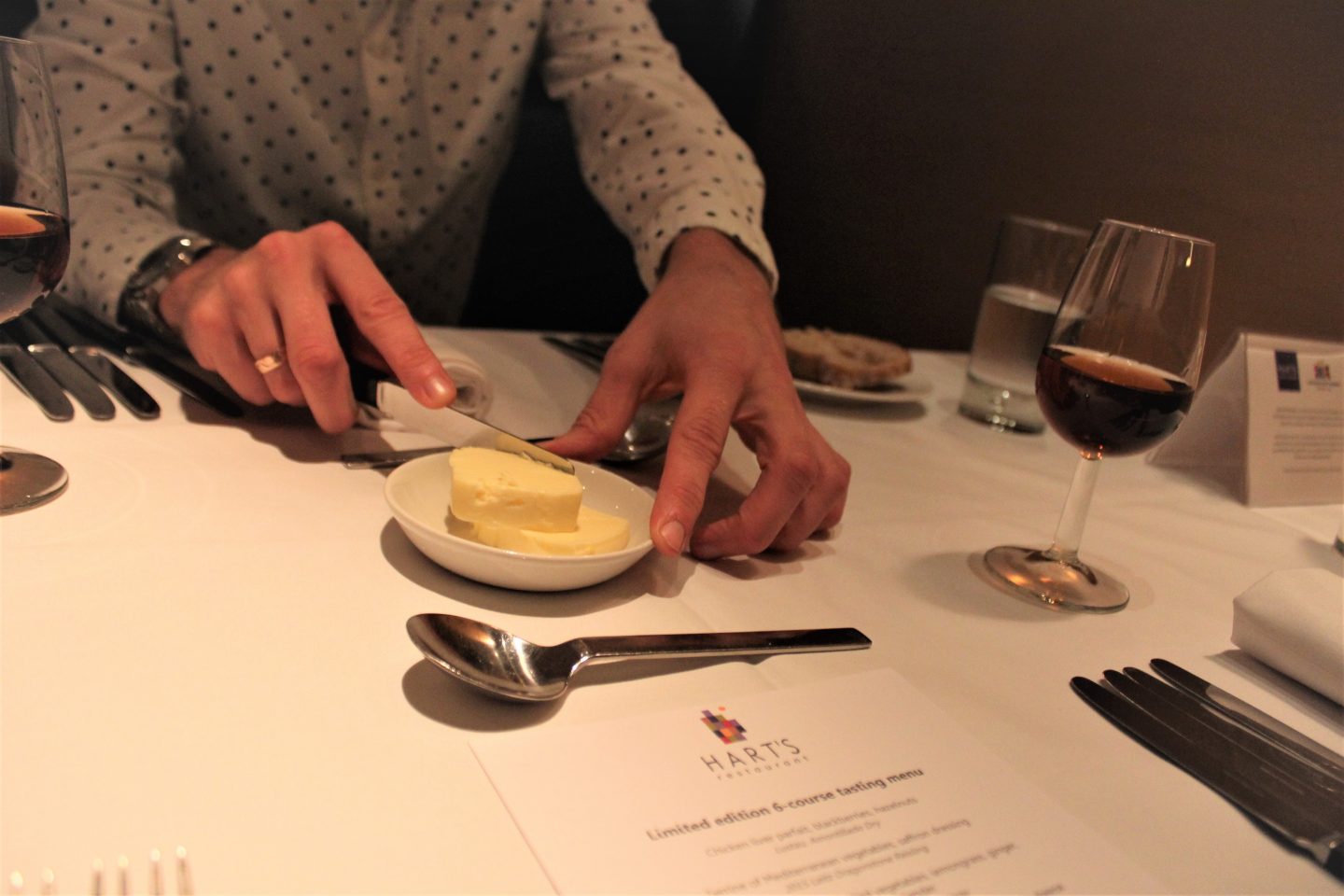 Kicking off our tasting menu was a first course of 'Chicken liver parfait, blackberries, hazelnuts'. I love parfait, but to be honest, I very rarely order it in a restaurant as I always think of it as quite a 'retro' starter, but this was anything but. I thought the presentation was great and the parfait was smooth, creamy and full of flavour. This was paired with a 'Lustau, Amontillado Dry', a very dry sherry for my pallet, but it cut through the richness of the parfait very well.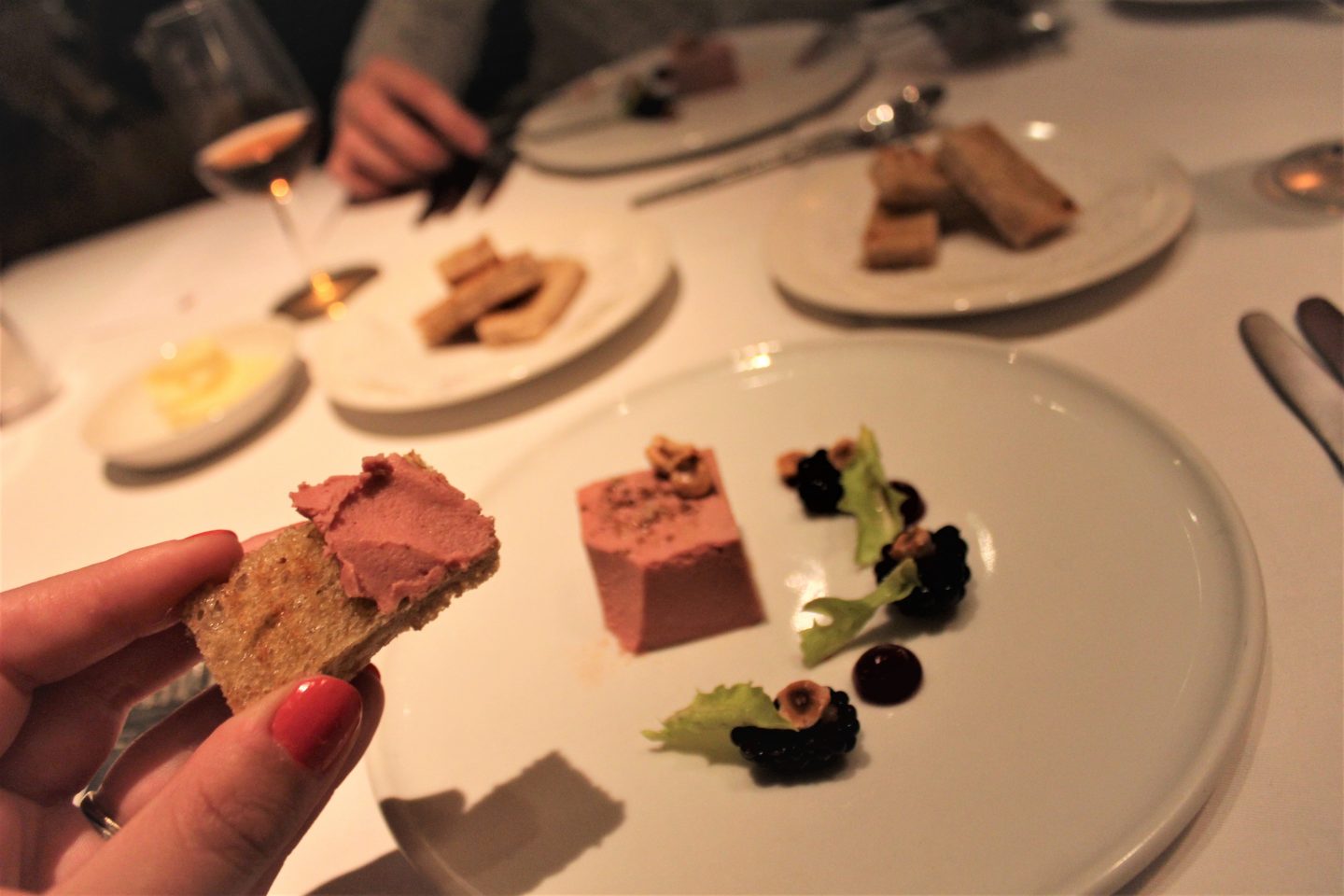 Next up was a stunning plate . . . my picture doesn't do it justice, but it was beautiful. 'Terrine of Mediterranean vegetables, saffron dressing' . . . the layers were very impressive and the taste took me back to being on holiday in the Mediterranean. With all the fantastic fresh flavours of sweet peppers, salty aubergine and sweet courgettes with hits of fresh basil, it was summer on a plate.  After only recently discovering a love for Reisling, I was impressed with the paired wine, a 2015 Leitz Dragonstone.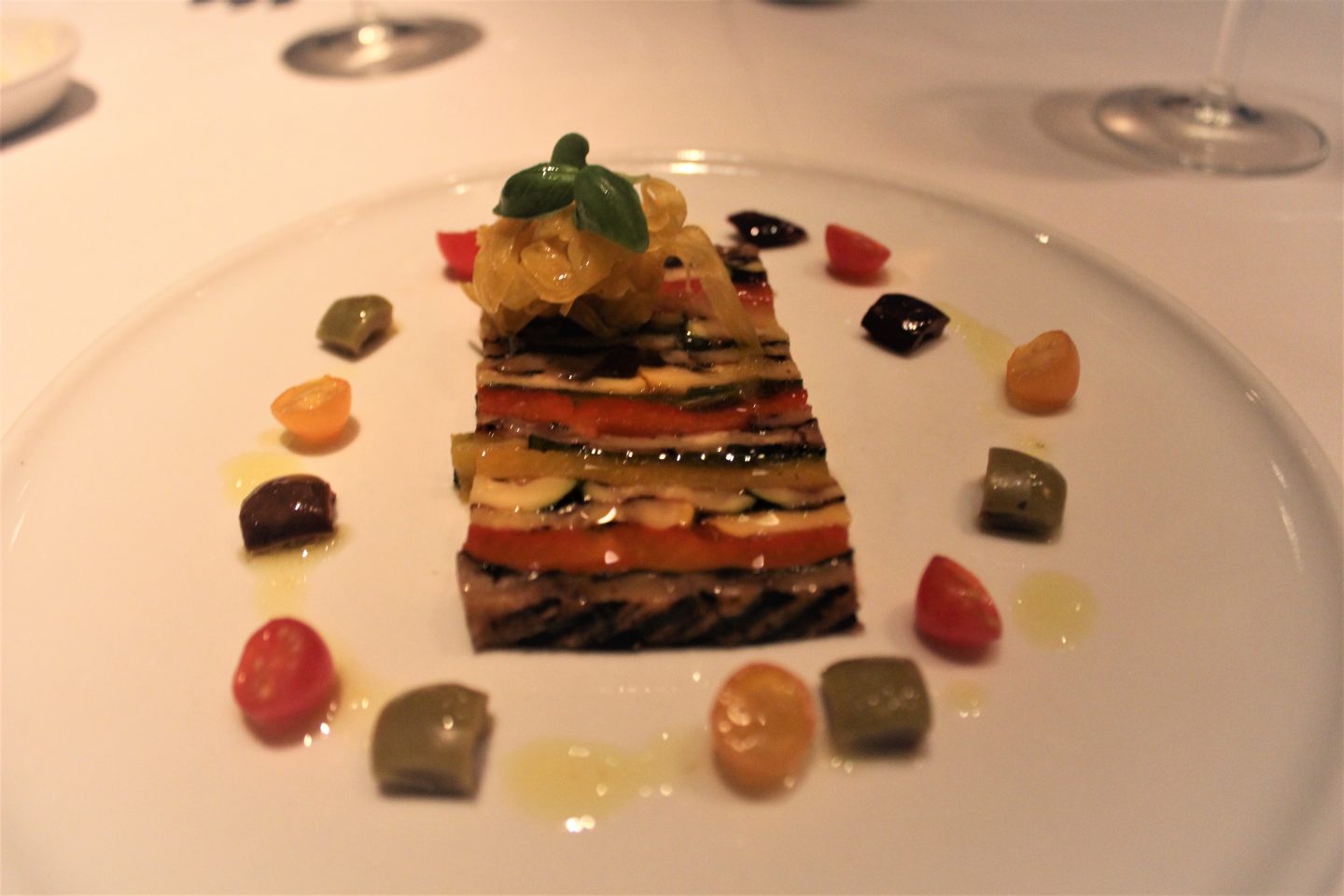 The next dish was without doubt our favourite dish of the night! As soon as it was placed in front of you, you could smell the fantastic punchy Thai flavours. The dish was 'Monkfish, Thai broth, pickled vegetables, lemongrass, ginger, coconut, coriander'. The 'meaty' Monkfish was cooked perfectly and the dish was so well-balanced you could taste the different levels of flavour which make amazing Thai food . . . spicy, salty, sour and sweet.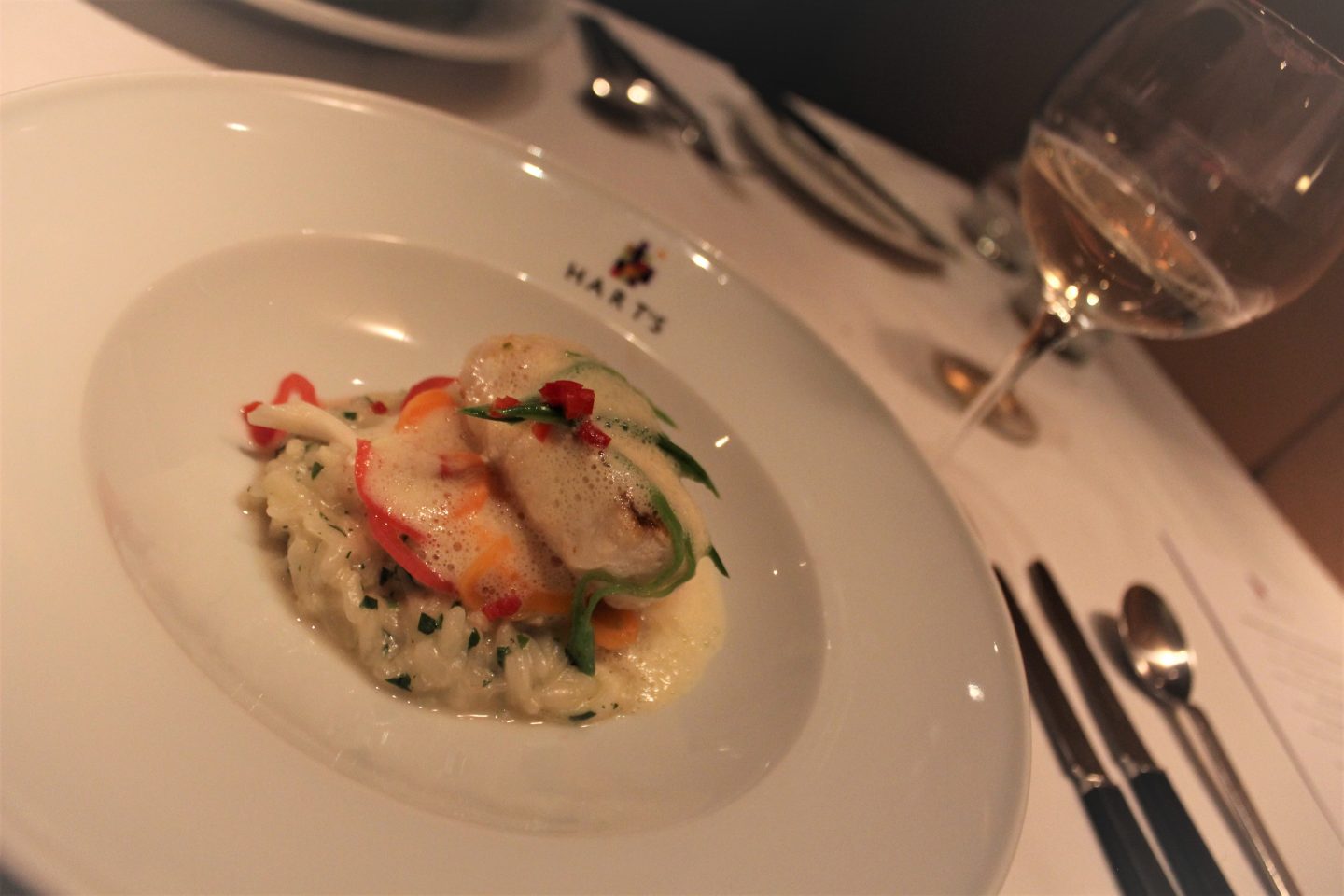 It was paired perfectly with a 2016 Hill Chardonnay, which held its own against the strong punchy flavours.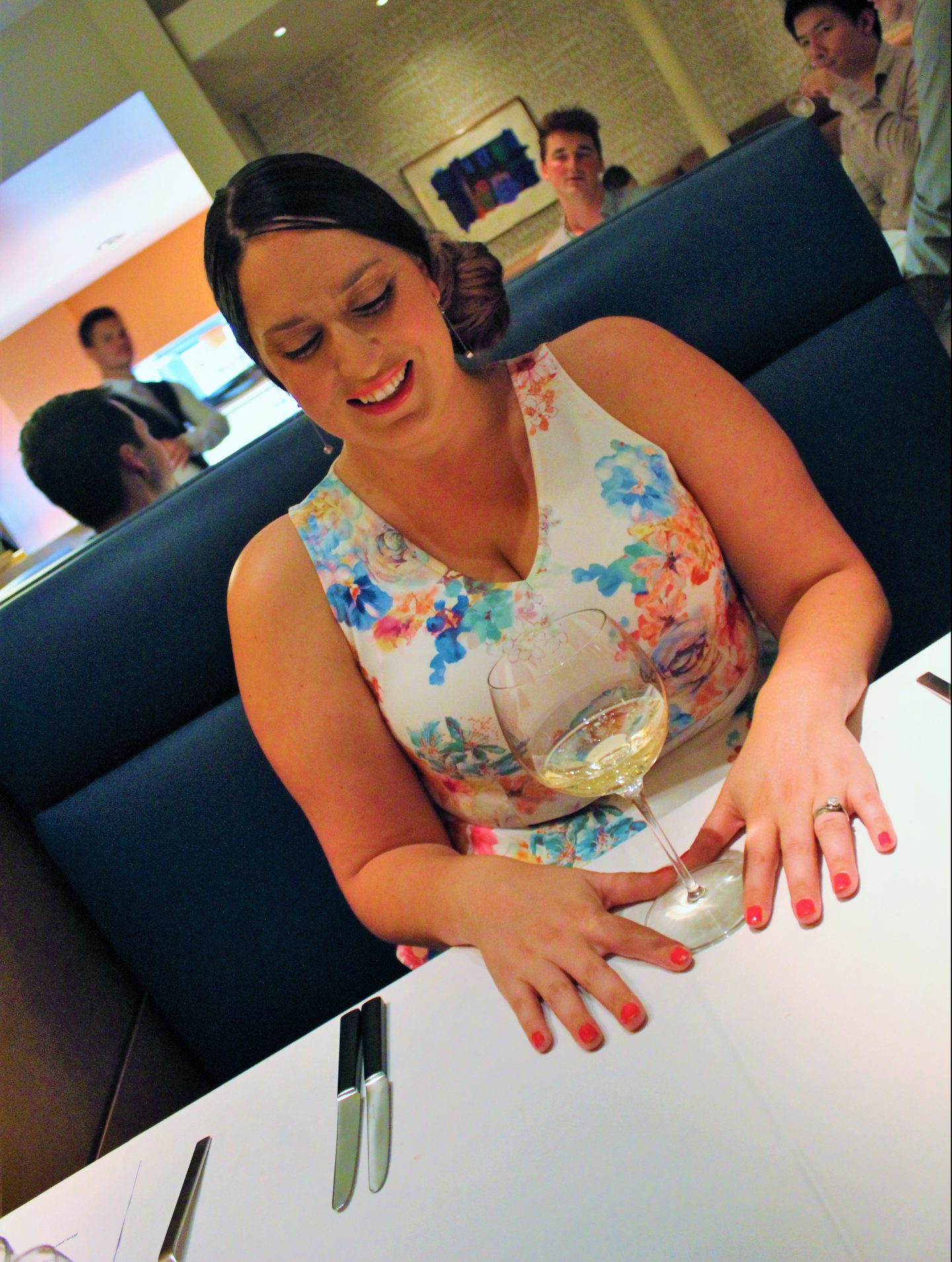 The next dish on the menu ticked all the boxes for me – 'Girolle mushroom & smoked bacon, smoked Burrata cheese' – all ingredients I love! When the dish was placed in front of me I was prepared to be disappointed as the presentation was a little underwhelming, however, it delivered in taste 100 per cent. The strong cheese, smoky bacon and the earthy mushrooms each delivered in flavour and texture and matched very well. For all the strong flavours this dish needed a bold wine and the 2015 Barbera d'Asti, Cipressi 'Nizza' paired very well.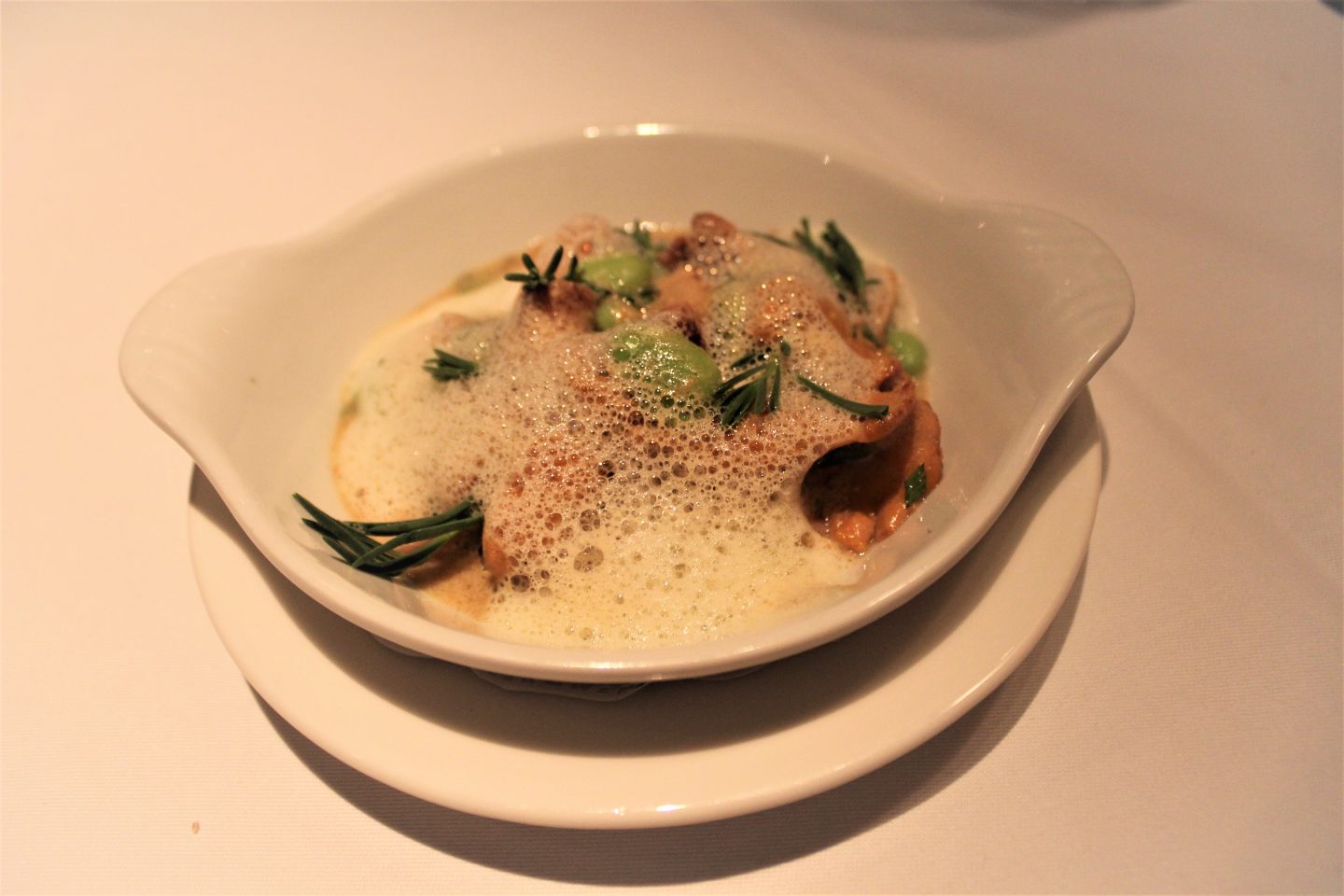 The last of the savoury dishes was 'Roast grouse, butternut squash, pickled elderberries'. Luckily for me this was the second grouse dish I've had this month and with the bird only recently coming into season, I was very pleased to see it on the menu! It was cooked perfectly and melted in the mouth, but what I could not stop talking about was the incredible bread sauce it came with. Served in its own copper pan, this sauce was like nothing I had tasted before and was the element for me that tied the dish together. Rich and hearty, I ate every morsel. The dish was paired with another brilliant wine which was in fact my favourite wine of the night, a '2010 Chateau Rouget Pomerol'.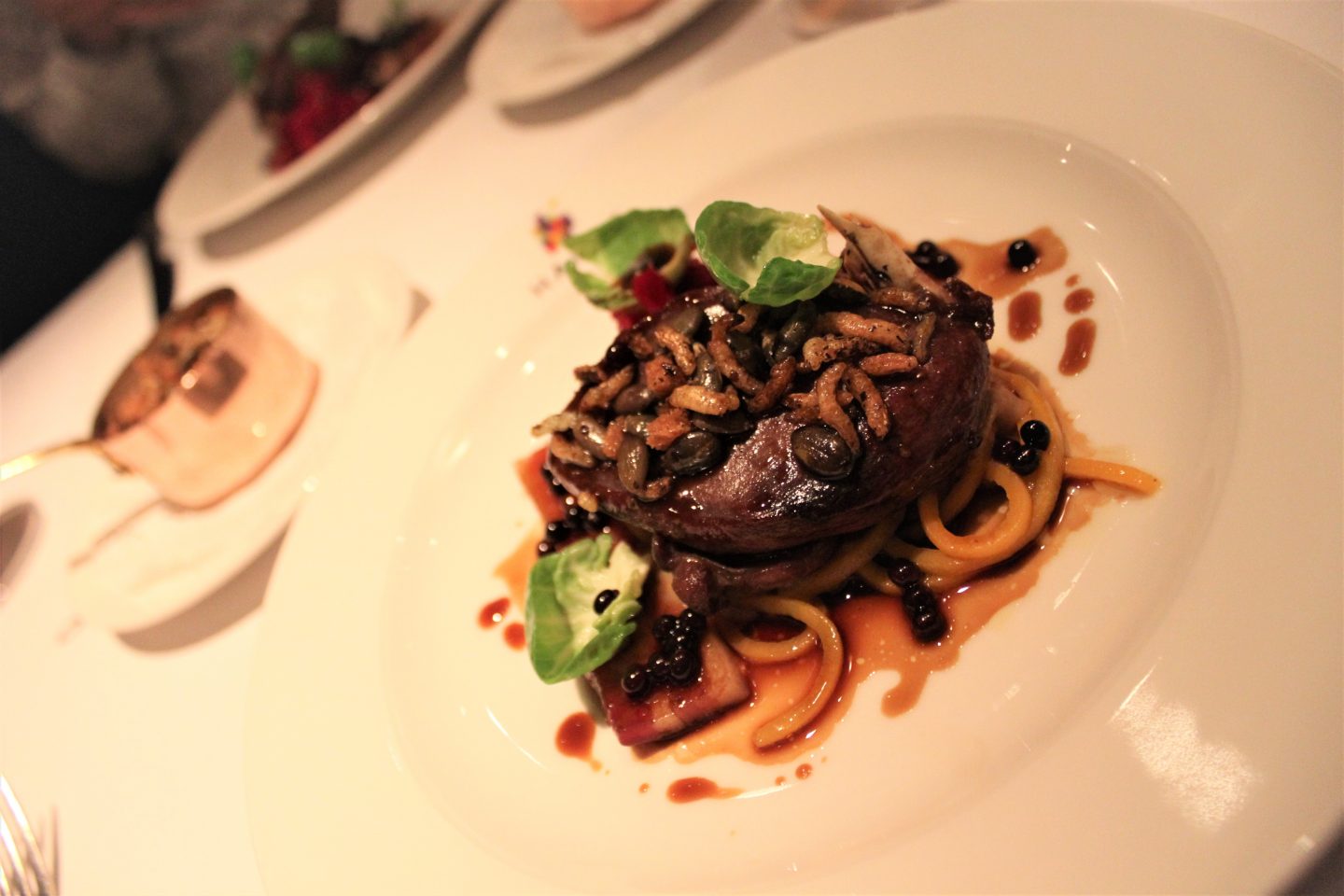 Dessert was 'Caramelised peach melba'. Mr B thought it was a brilliant dish . . . sweet and delicious!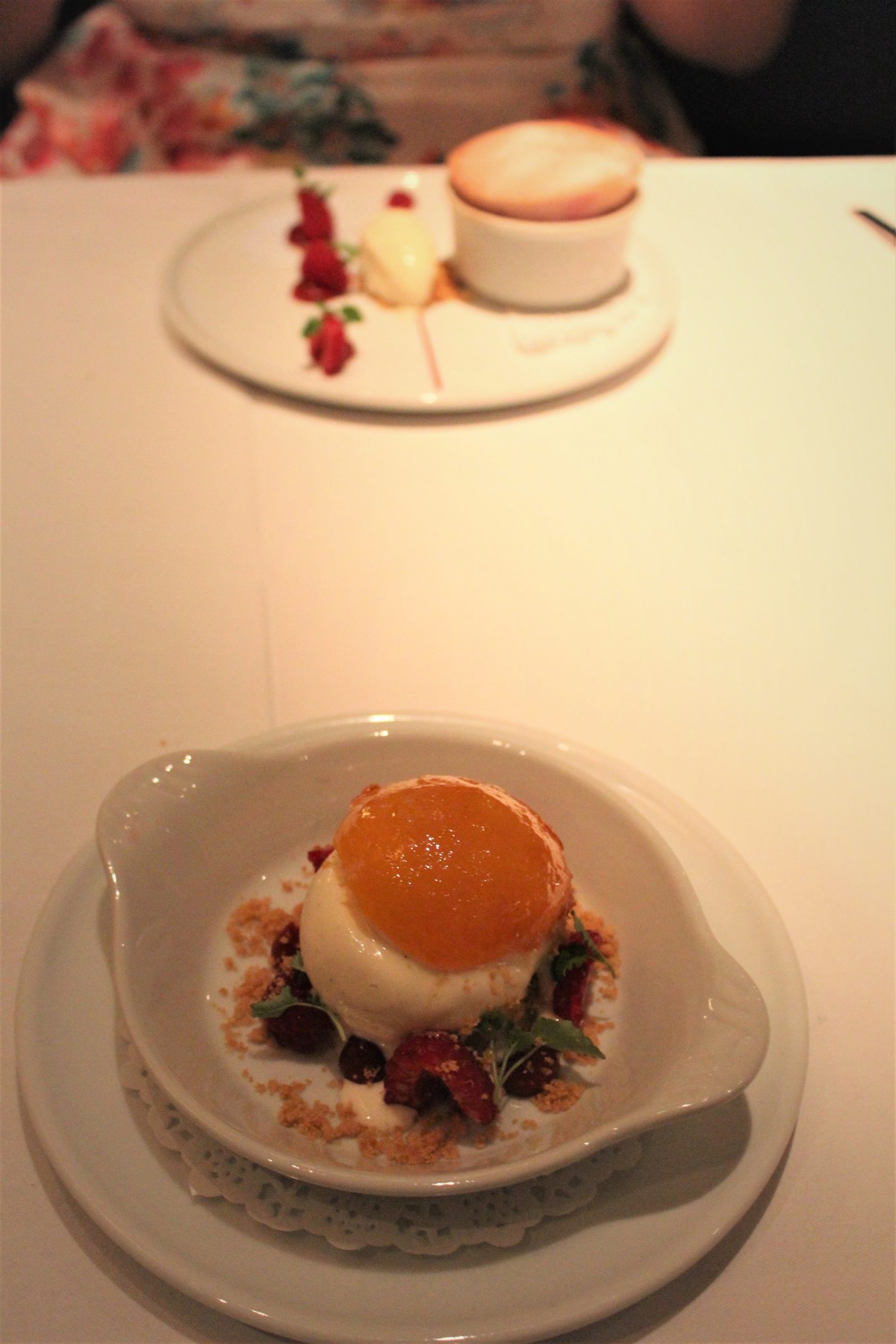 Unfortunately, I don't like peaches so I chose a dessert from the a la carte menu and as soon as I saw the soufflé,  it was a no-brainer! I adore soufflé and ordering one really is the best way to test the skill of the pastry chef! This raspberry soufflé was sitting high and proud inside the ramekin and my spoon slipped in like silk. The first taste of the light and airy dessert was like heaven! The sugary top, cloud-like soufflé, sweetness and sharpness of the raspberries and the creamy ice cream created a delicious dessert that I could eat again and again! Mr B and I both really enjoyed the well-paired dessert wine – a 2014 Monbazillac, Domaine L'Ancienne Cure, Jour de Fruits.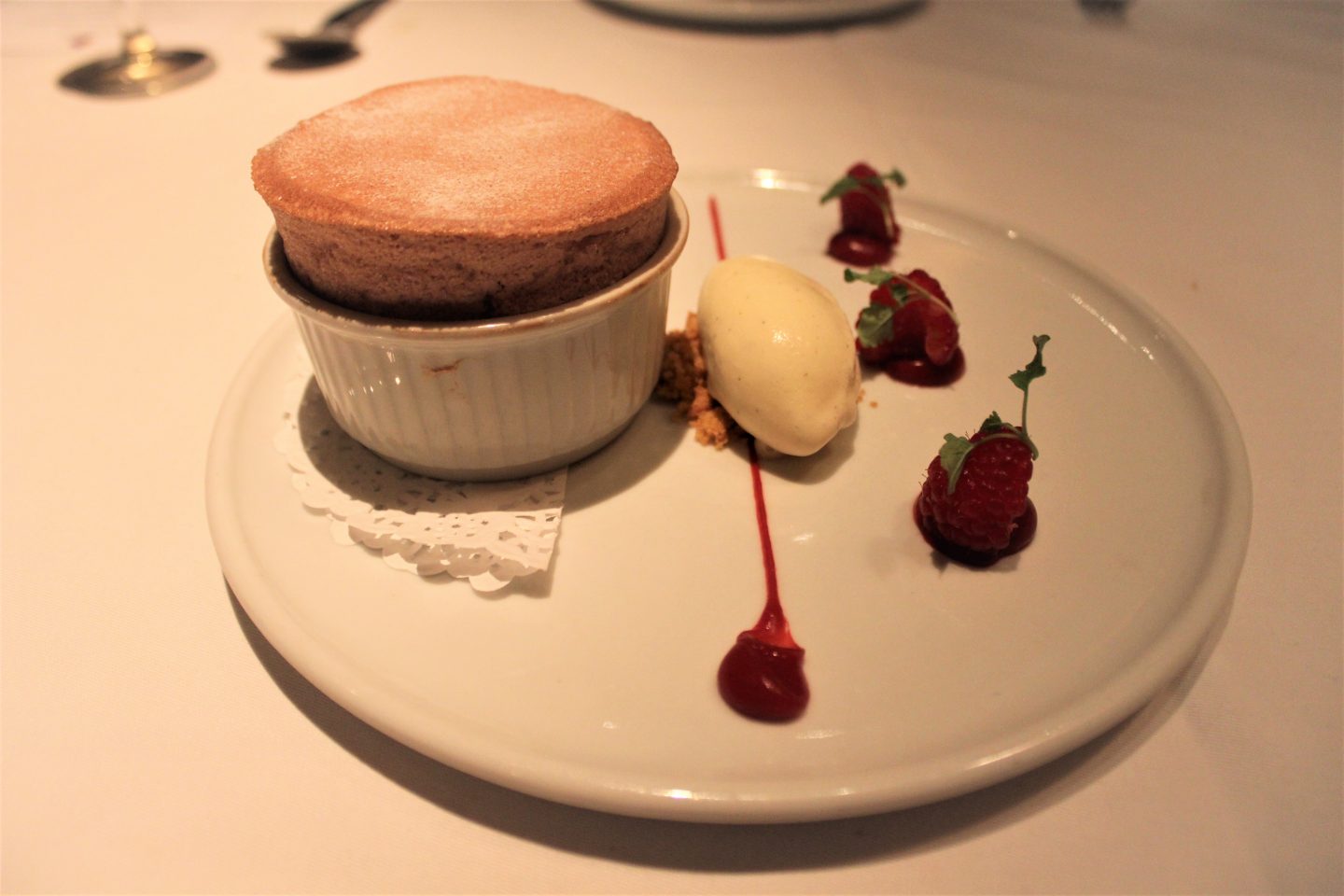 Feeling like we were going to have to be rolled out of the restaurant, we somehow managed to eat all the delicious homemade petit fours which accompanied our espresso. With a chocolate macaron, lemon fudge, salted cameral chocolate and homemade jelly sweet, it would have been rude to not try each one wouldn't it?
We left Hart's remarking on how brilliant the service was and how delicious and well thought out the tasting menu was, but we both left with one very big question . . . how an earth have we left it so long to eat at this incredible restaurant?
https://www.hartsnottingham.co.uk/
Standard Hill, Park Row, Nottingham NG1 6GN
0115 988 1900
My meal was complimentary but as always all opinions are my own and honest.