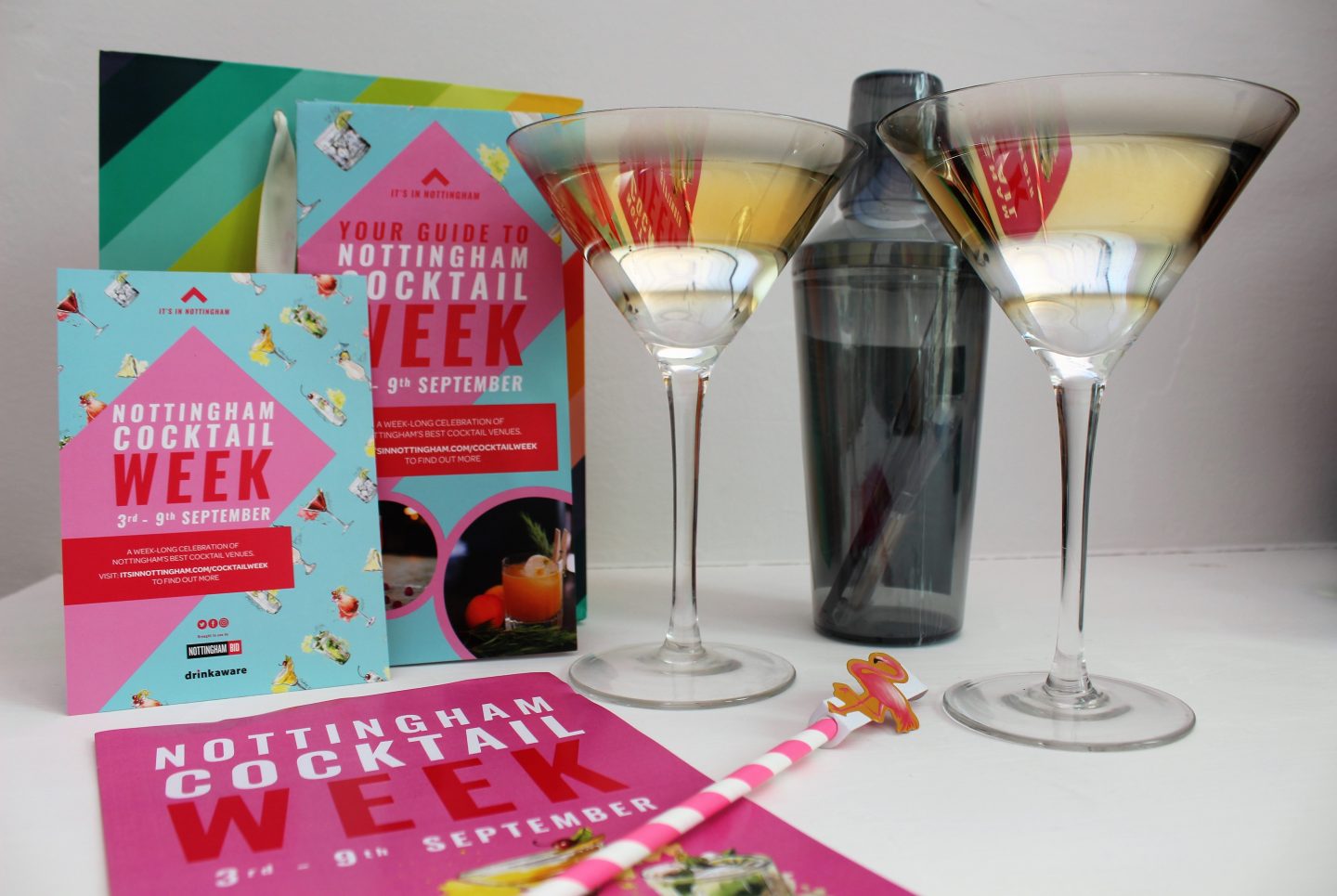 From 3rd to 9th September 2018 it is Nottingham Cocktail Week, during which 56 bars will be showcasing special cocktails, from Nottingham-themed cocktails to twists on the classics. There will also be lots of special offers and events going on during the week.
I was invited to try a few of the creations . . . fantastic cocktails in my home city . . .  you guessed it, I was there in a shot!
We started off in Las Iguanas and to be honest this is not somewhere I would think to pop into for a cocktail, but I was pleasantly surprised. We tried three cocktails which you can order off the menu any time you go. They were quite sweet but I have a sweet tooth so they worked for me, especially the 'Passion fruit zombie' which featured six different types of rum but still had passion fruit as the overriding flavour, which I love.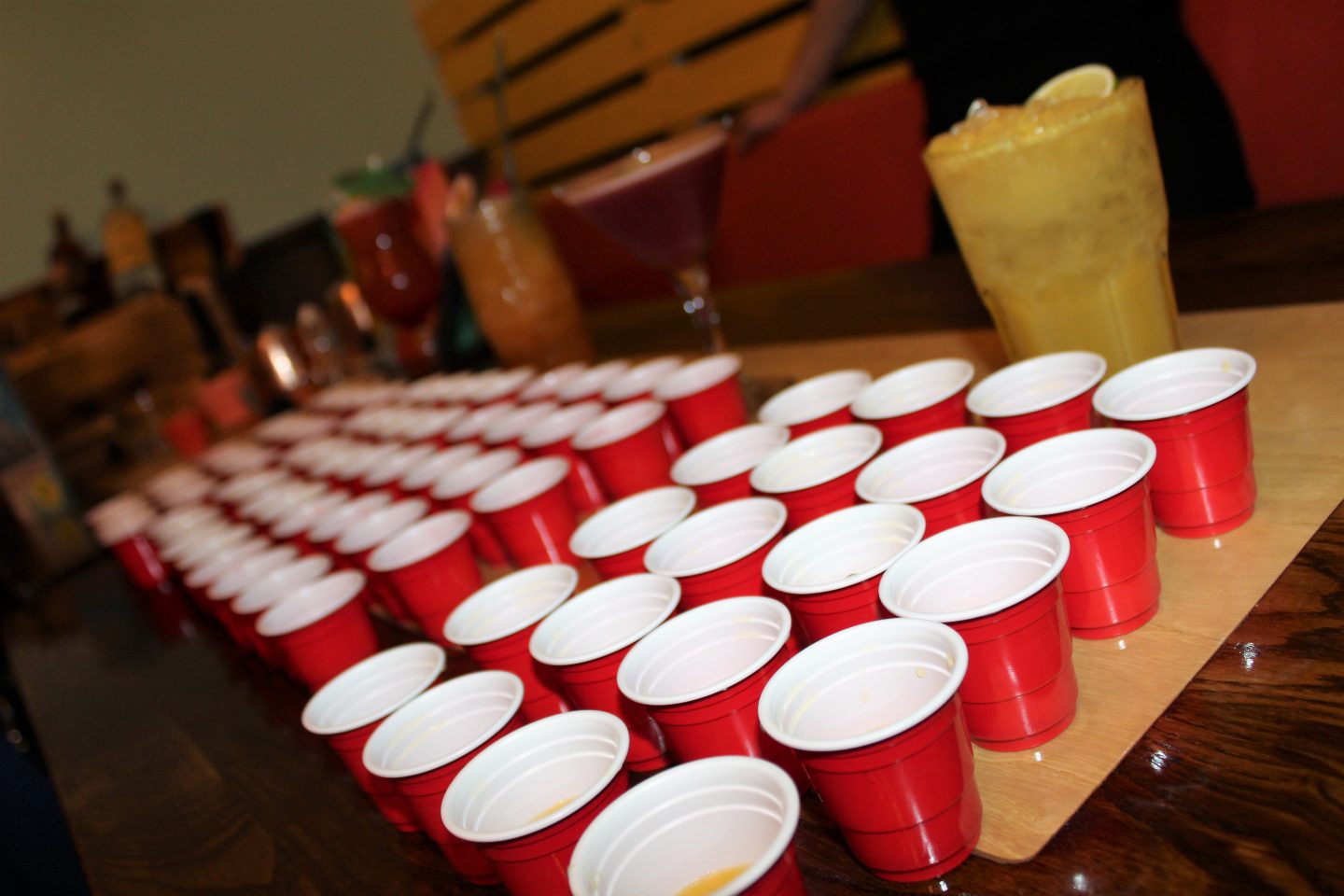 Lastly we tried the 'Rum Runner', which has been specially created for Nottingham Cocktail Week. A good rum cocktail transports me back to being in the Caribbean, lying on a beach listening to reggae music! This one contained Havana Club 3-Yr Rum, blackberry, banana, lime, pineapple and grenadine. It wasn't too sweet and had a fruity taste without the alcohol being too overpowering.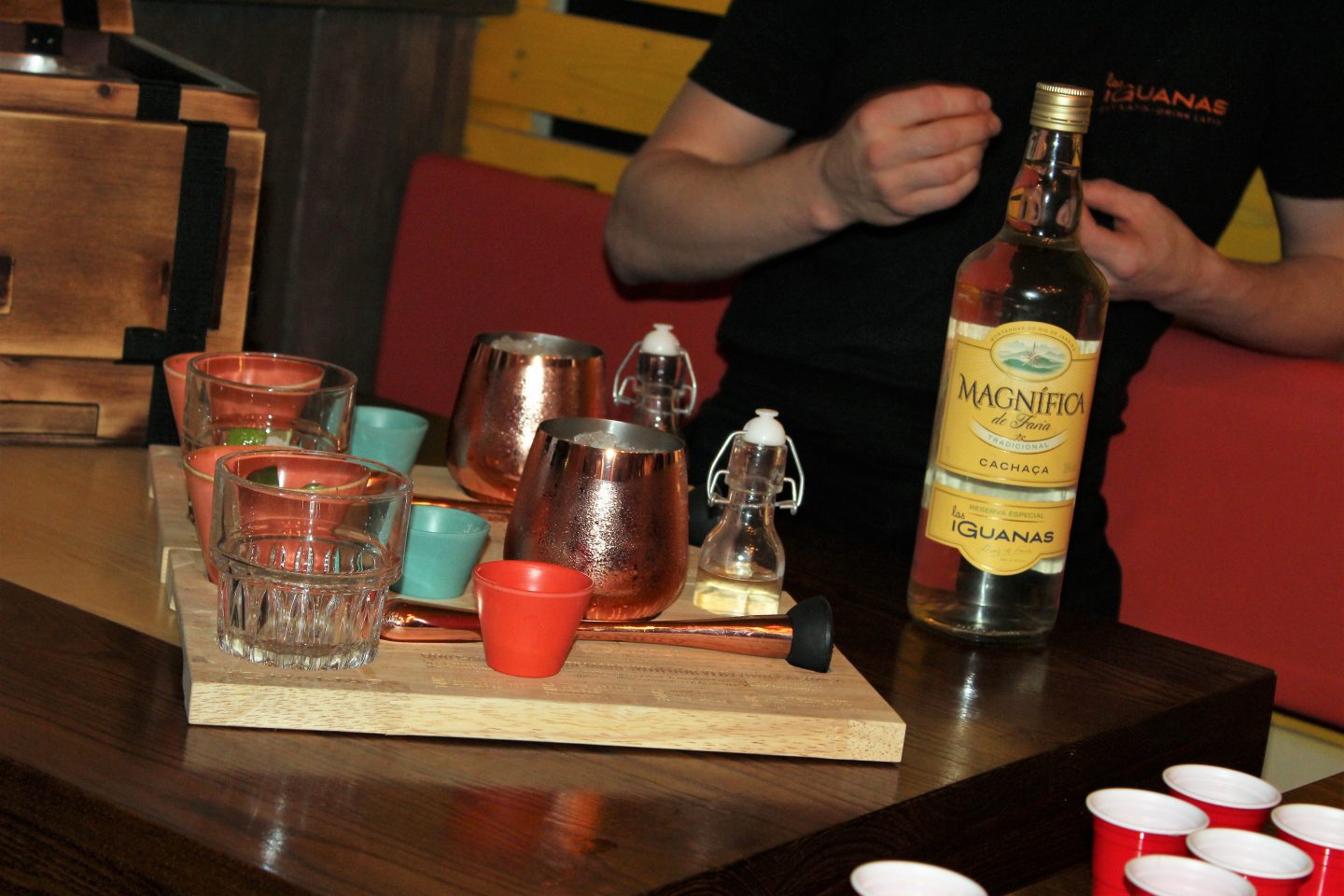 Our next stop was Boilermaker, a informous Nottingham cocktail bar. Boilermaker has been open for over five years and was talked about a lot when it first launched as there are no signs leading you in, just a plain white frontage and a room with, you guessed it, boilers. But go through the secret door and you are led into a large bar which only had a revamp in June. Boilermaker is known for its inventiveness and creativity . . . think cocktails served in a mini cereal box or a mini hazardous waste bin!
The cocktail created for Nottingham Cocktail Week was 'LeftLimon', which contains Reka Vodka, Limoncello, Cacao Blanc, rhubarb and cucumber. Served straight up and garnished with a rambling overheard in Notts. This was a really great cocktail with quality ingredients and very well made. It was light and refreshing. Every 'LeftLimon' comes with a quote which has been overheard in Nottingham. And I loved mine . . . I couldn't agree more!
Next up we headed over to Head of Steam, a fairly new Nottingham bar having opened up earlier in the year. This was my first visit as the bar specialises in beer, from cask ales to kegs, and I'm not really a beer fan. But after being impressed with the décor I think next time we are out I will take Mr B as I'm sure he would love it.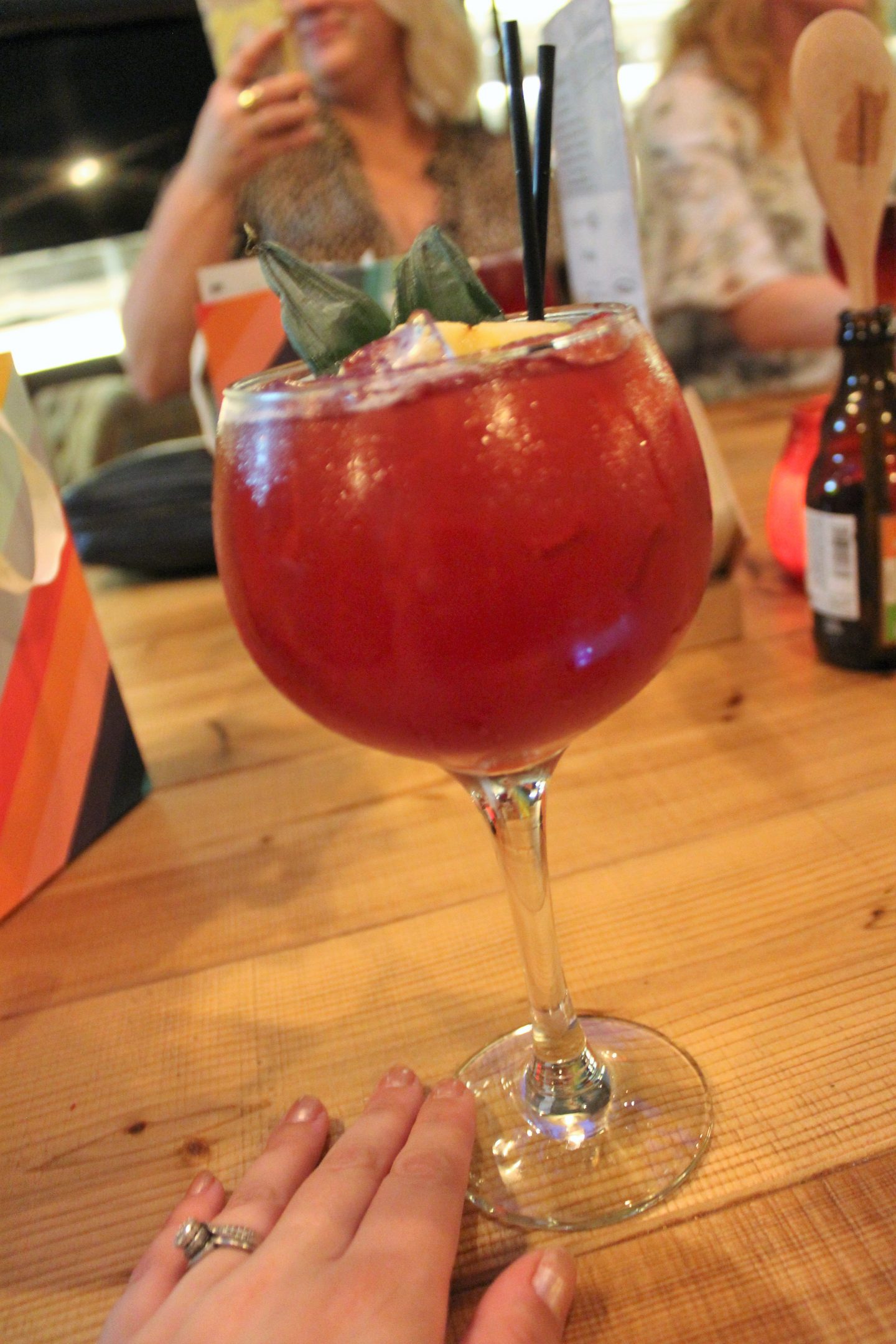 The cocktail here was the 'Pink Elephant', which contained Blue Monkey Gin, Triple Sec, Angostura Bitters, Delirium Red, pineapple juice, lime and Grenada. You could really taste the beer which was Delirium Red, a fruit beer which mixed with the above ingredients resulting in a cocktail like I have never quite tasted before! It was like the beer equivalent of a fruit cider, but in cocktail form (if you can imagine that?).
Our last stop was the Lace Market Hotel, a luxury hotel which has a fine dining restaurant. We were welcomed into the hotel bar and greeted with canapes which were steamed buns with hazelnut and truffle. They had me at the word truffle . . . the buns were soft and light and I'm happy to report they were not tight on the truffle. The earthiness of the truffle was complemented by the hazelnut. They were so good I even managed to nab another one!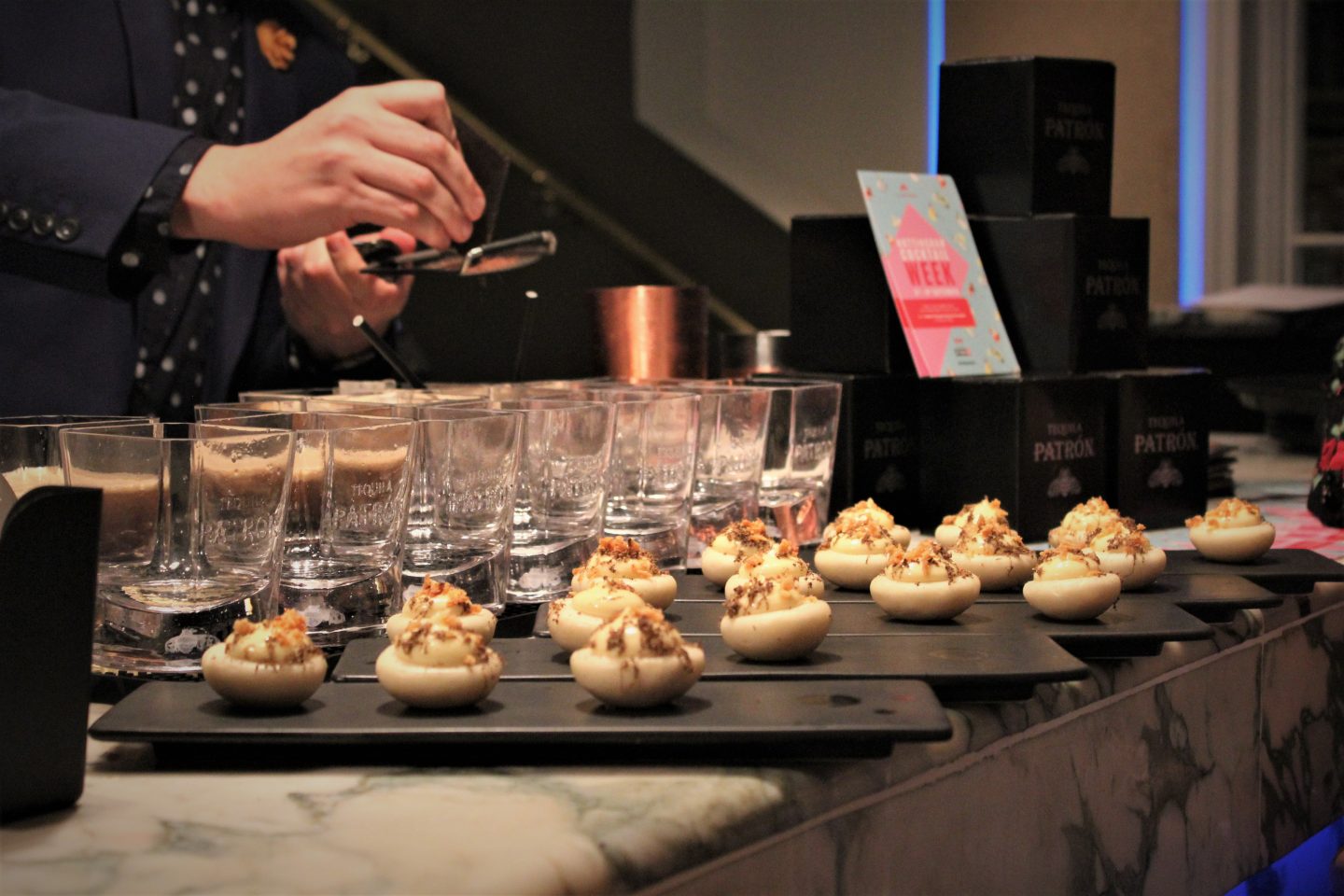 Now onto the cocktail and for me it was definitely a case of saving the best till last and it came in the form of 'Chocolate & Hazelnut Espresso Martini', chocolate and coffee a match made in heaven! It contained Reyka Vodka, Patron XO Cafe, Frangelico, Creme de Cacao, Coco Tang House Roast Espresso topped with chocolate and hazelnut crumb. Patron XO Café is a coffee tequila, which combined with the vodka and Creme de Cacao made it a very smooth drink. It had the perfect balance, not too bitter and not too sweet . . . a delicious cocktail!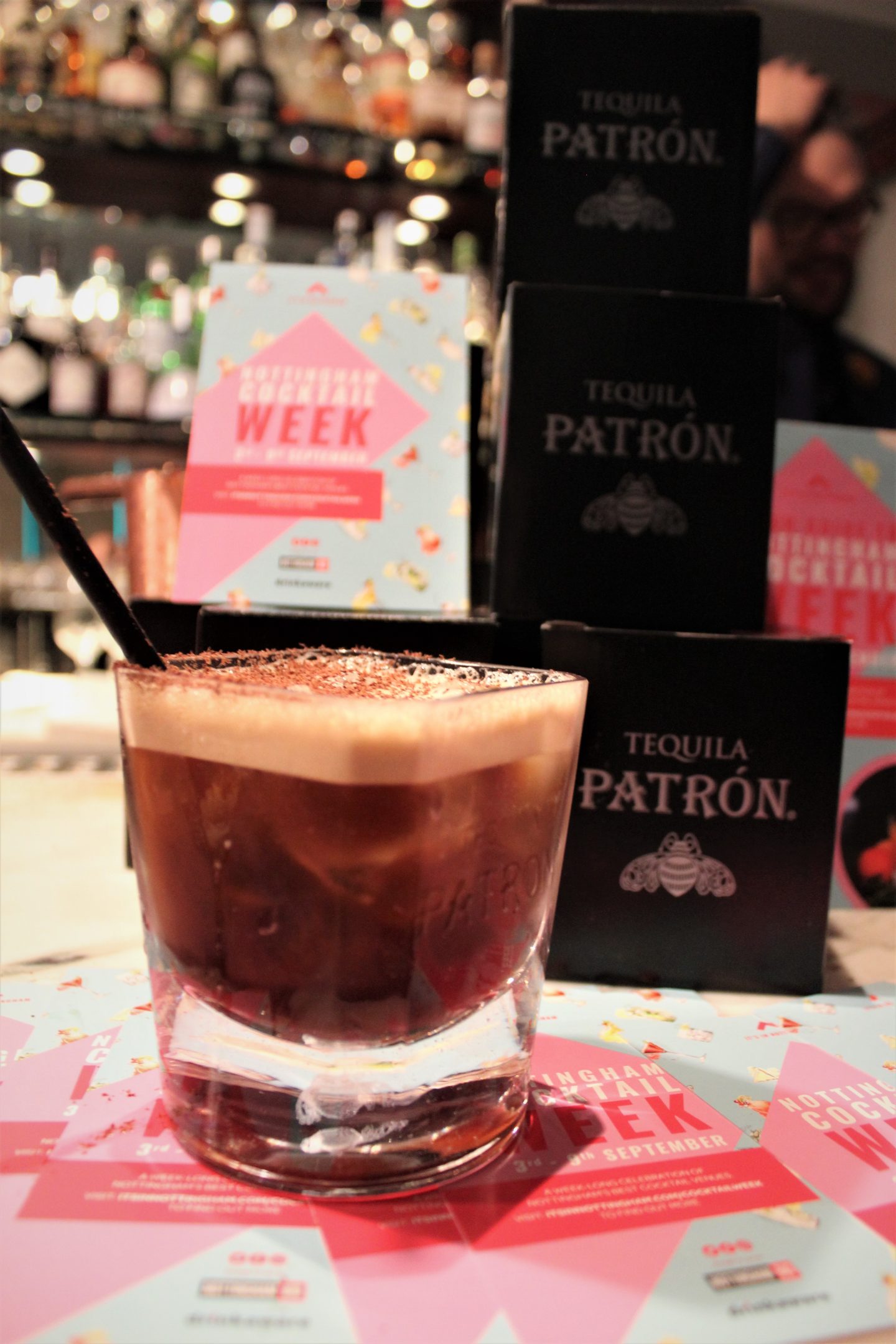 So as you can see I sampled some fantastic cocktails, but this was just a small insight into what Nottingham Cocktail Week has in store. So what are you waiting for? Get your friends, work colleagues or your significant other and get a date In your diary to try some of these fantastic cocktails available for one week only!
https://www.itsinnottingham.com/cocktailweek
I was a guest for this event