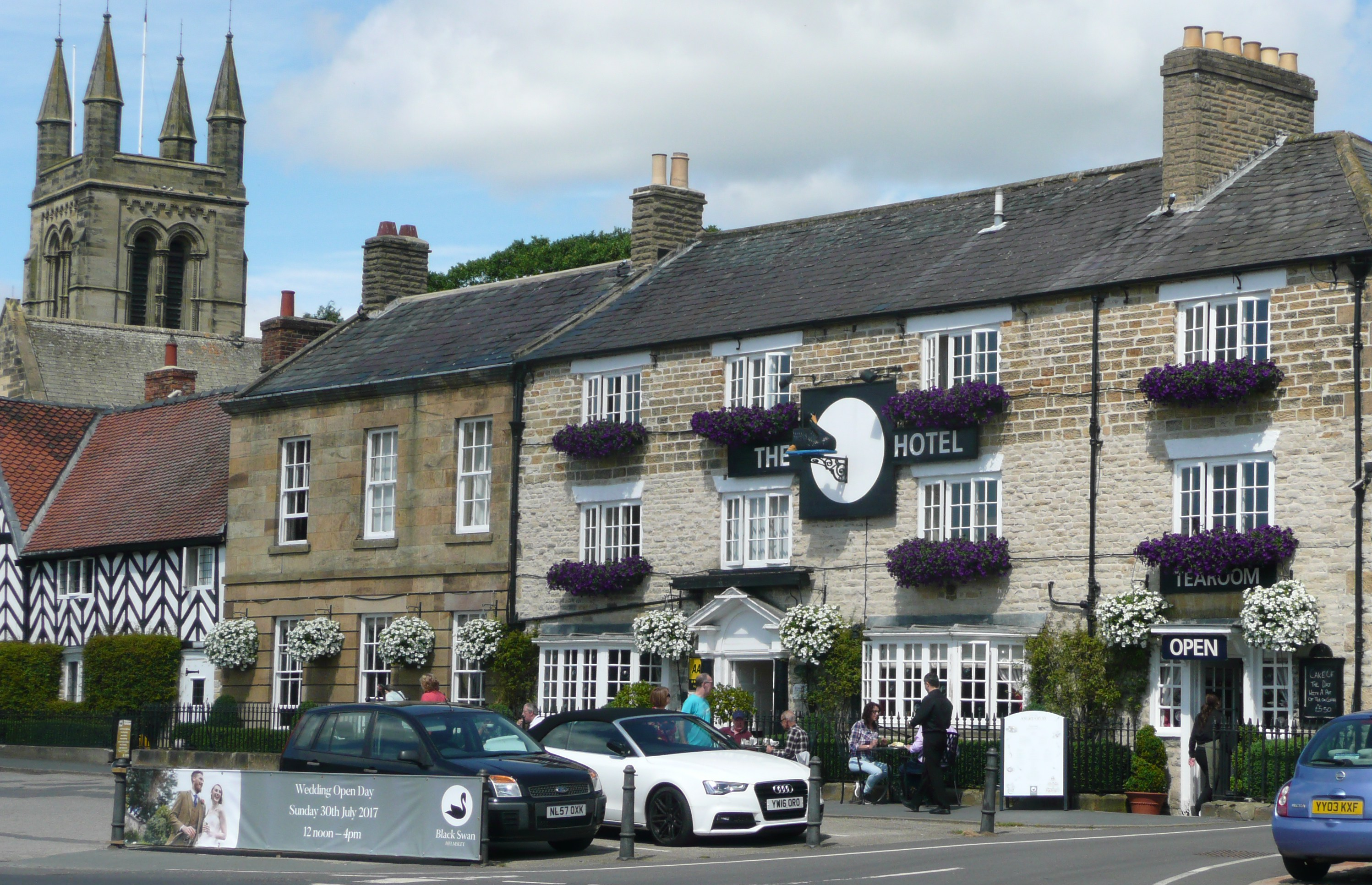 The Black Swan Hotel, Helmsley
4 Star boutique hotel
Restaurant: Three AA Rosette
Located in the market town of Helmsley, The Black Swan was easy for us to get to and is surrounded by so many lovely places to explore and go walking, which is why on this weekend away we had an extra guest with us . . . our pet whippet Snoopy! On our way to the hotel we stopped off at a nearby National Trust property, but sadly it was raining on our drive up. If it was just me and Mr B, we would have found that as a perfect excuse to not go, however, with Snoopy in toe we didn't have that choice because he needs his walkies come rain, sleet or snow! In the end the rain eased off and we had a lovey time exploring the grounds.
We managed to nab the last parking space in front of the hotel, which is good as you wouldn't think by just bringing the dog along on a weekend away you would produce a car's-worth of stuff which takes three trips to unload (and yes we were only staying for one night!).
We arrived before check-in so chose to sit in the bar and have a drink. The bar has a lovely relaxed atmosphere and has plenty of big comfy chairs, but before we had chance to look at the drinks' menu a waiter appeared with a  silver tray and on this tray . . .  a bowl of water and gravy bones for Snoopy (by the end of our stay here I'm sure Snoopy consumed his entire body weight in gravy bones!). When we bring Snoopy away with us one of the key things is to find a hotel which is truly dog friendly and not just dog 'tolerant' as many are.
The hotel is in a lovely old building full of personality with its wooden beams and wonky ceilings, but it's brought upmarket with its rich dark wood and plush fixtures and fittings. When the sun does appear it has beautiful private gardens at the back, where it's lovely to have a drink in the sun or enjoy an afternoon admiring the perfectly manicured lawns.
After a glass of Merlot for me and 'Black Sheep' for Mr B, it was time for us to check in. The hotel has 45 bedrooms and we stayed in one of the feature rooms.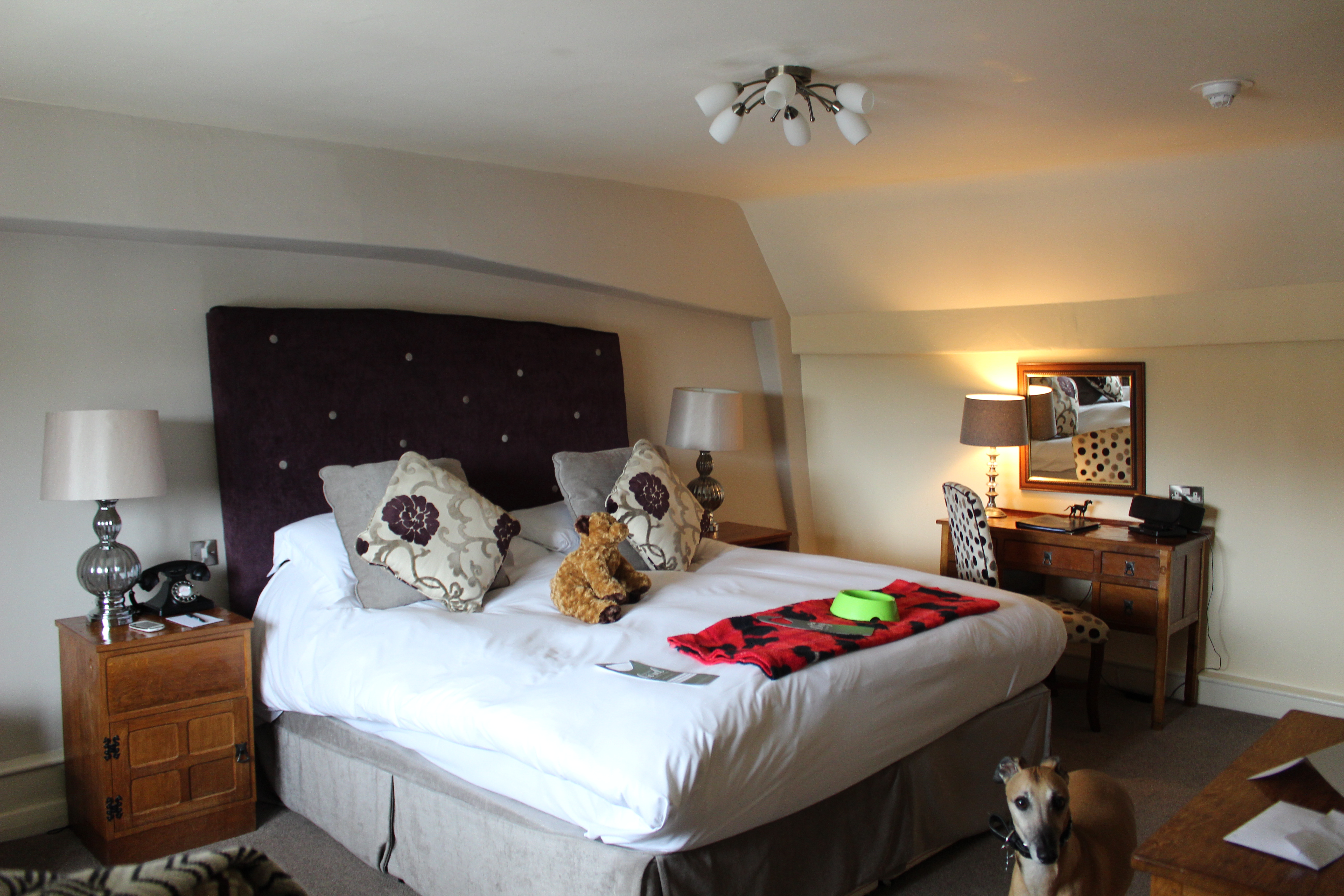 Our room had an entrance way which had our room off to the right and a walk-in wardrobe to the left. The room had a lovey comfy bed, sitting area with table and feature chairs overlooking the market square, I-pod dock, tea and coffee making facilities, bathrobes and slippers, Molton Brown toiletries and a turndown service.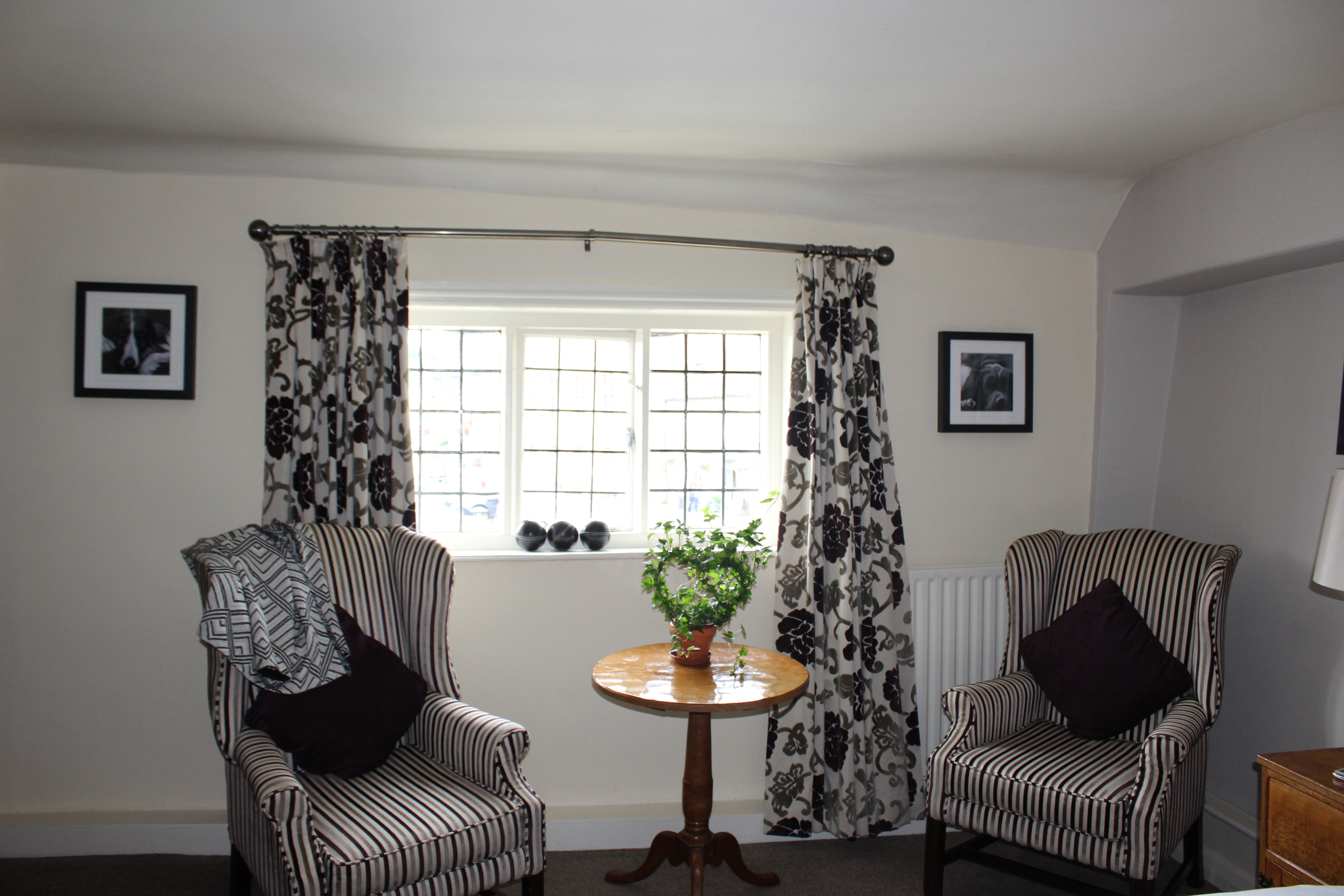 And for our four legged-friend there was a bowl, dog blanket and big bone biscuits (this picture is after Snoopy first discovered these and troffed one down before I could get a picture!)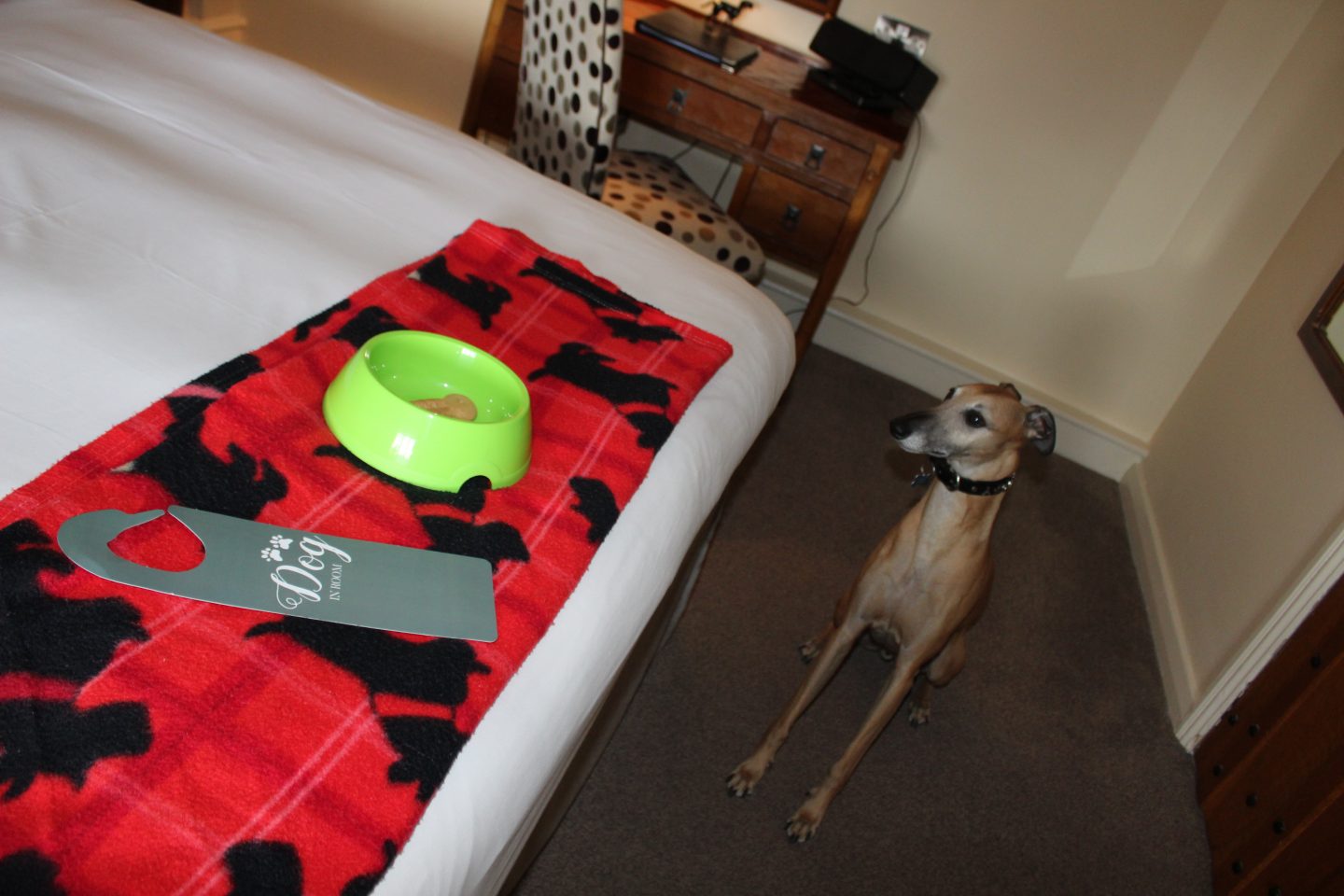 We loved our feature room as there was plenty of space for us, Snoopy and his basket! We were very happy relaxing, enjoying a bottle of fizz and watching a rom-com!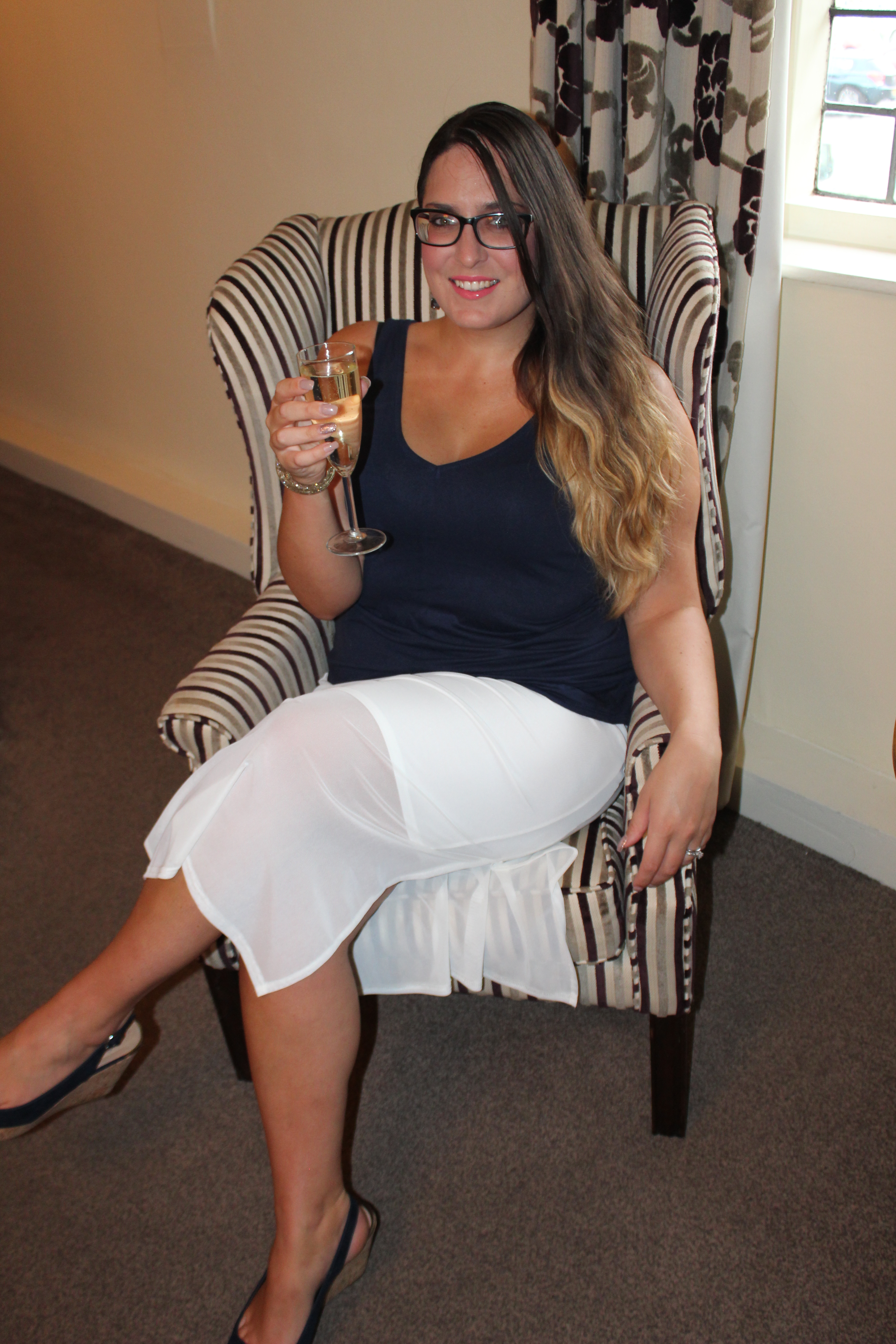 Now onto the best bit . . . the food! We opted for the chef's seven-course tasting menu which most definitely outdid our expectations. We knew the food would be good but honestly, the meal was perfect. Everything worked so well together and every ingredient in every course was cooked to perfection. I'm not surprised the restaurant has achieved 3 AA Rosettes.
We were looked after by Catherine throughout our dining experience, who was very friendly and knowledgeable about the food. She was clearly passionate about her job which is so nice to see.
We started with canapes to get our appetites going which included a tomato and basil consommé and the most delicious beef bonbons.
My weak spot was the bread! This was fantastic homemade fermented bread with delicious beef butter and I struggled to turn it down when offered more, but did manage to muster up the willpower to say no! Onto our first course – 'Whitby crab, brown crab emulsion, apple, celeriac, marigold'. This was a beautiful dish in which the crab really came through and I loved the emulsion which packed a real punch of crab flavour. Brown crab meat is massively underused if you ask me. The dish was a perfect start to the chef's menu . . . so light and refreshing.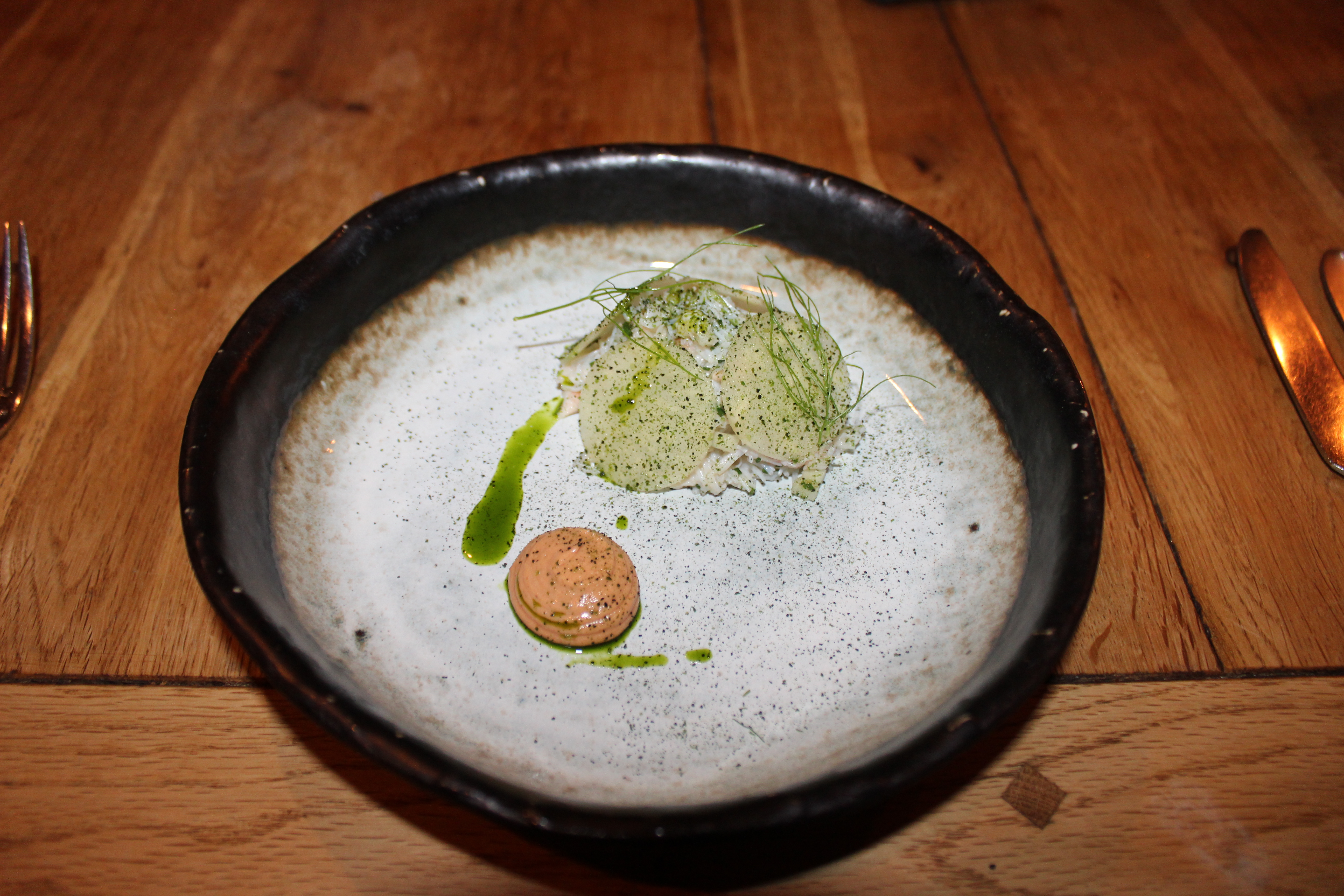 Next was 'Duck liver, cocoa, pain D'epice, fermented rhubarb, orange'. The liver was very rich and indulgent with a silky smooth texture and with the addition of the fruit it also had a sweet taste which really worked well with the liver.
'Cod, cauliflower, duck spice, kale' was our third course and my favourite of the night! The cod was cooked to perfection and fell apart. Again another light dish, but it was delicious and came with a generous portion of cod.
'Texel lamb rump, belly, runner beans, broccoli' was our meat course, with the lamb perfectly pink, soft and succulent.
I find it very hard to resist a cheese course and couldn't this time either, especially with the addition of the Yorkshire cheeses!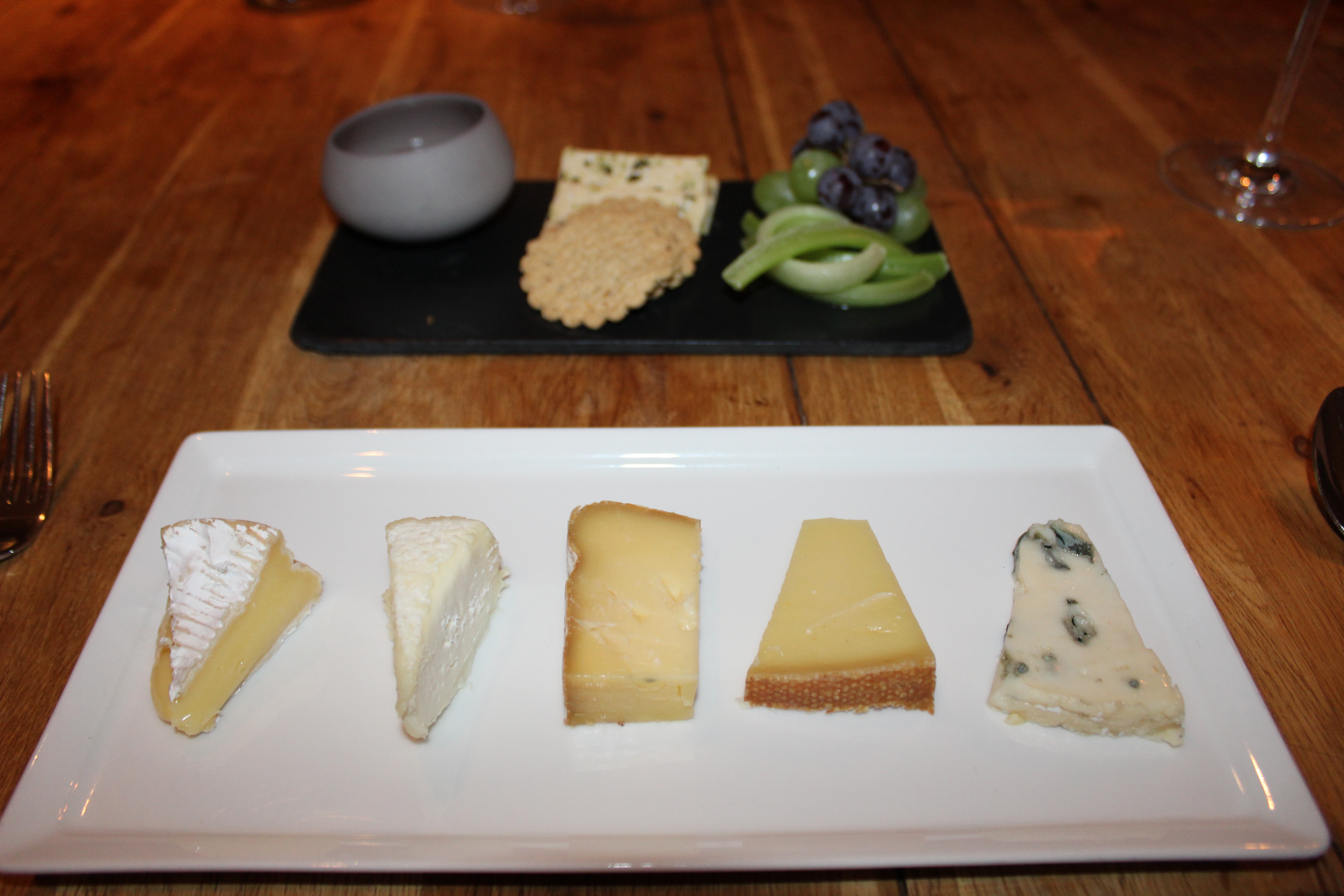 Dessert was chocolate heaven (that's not what it was called, just me describing how good it was). It was called 'Snickers' – Valhrona Delice, baked toffee cake, peanut butter ice cream. It was fantastic, rich, indulgent, chocolatey and the peanut butter ice cream was like velvet.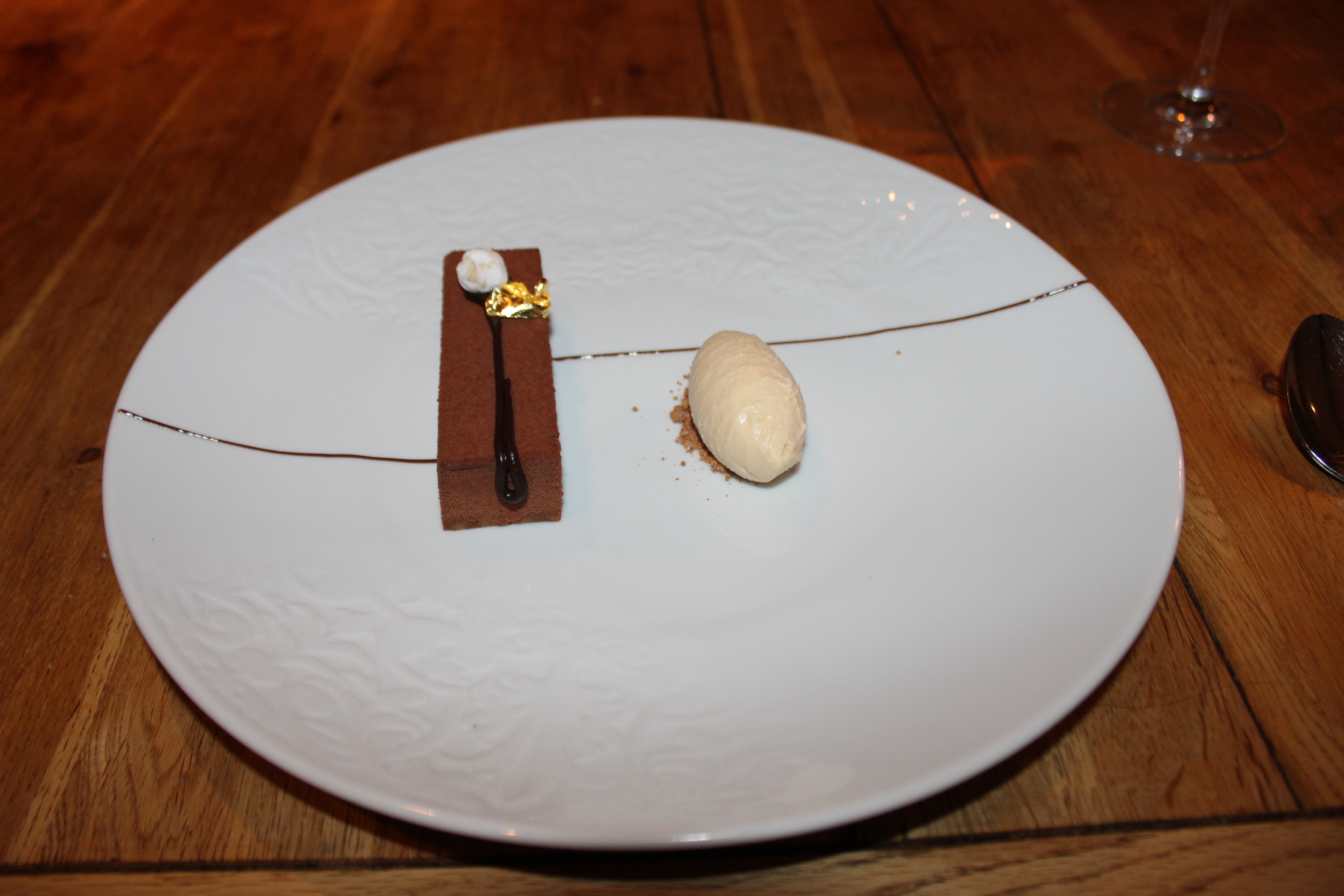 After finishing off with coffee and chocolates, we took a very gentle night-time walkies with Snoops before making our way back to the room. Don't feel sorry for Snoopy not getting any food whilst we enjoyed our tasting menu . . . he was supplied with plenty of gravy bones!
There are a few options on where to dine for breakfast. You can opt to have room service and the big plus was that there was no extra charge. I can't think of a hotel I have been in where there hasn't been a service charge for this so big bonus points to The Black Swan! You can choose the formal 'Gallery' restaurant to dine or if you have your four-legged friend with you like us the hotel will set up a table in the lounge.
Unlike when Mr B and I normally stay in a hotel and just drag ourselves out of bed for breakfast, this time we were up and dressed early for Snoopy's morning walk. When I say 'we' I mean Mr B. He took Snoops out for walkies and left me in the big comfy bed for a lie-in (he's a good-un!).
Breakfast was a continental buffet and menu of hot options to choose from. There was lots of choice featuring plenty of local produce which is always great to see. Mr B chose smoked salmon and scrambled eggs and I opted for the eggs benedict. Snoopy got more gravy bones!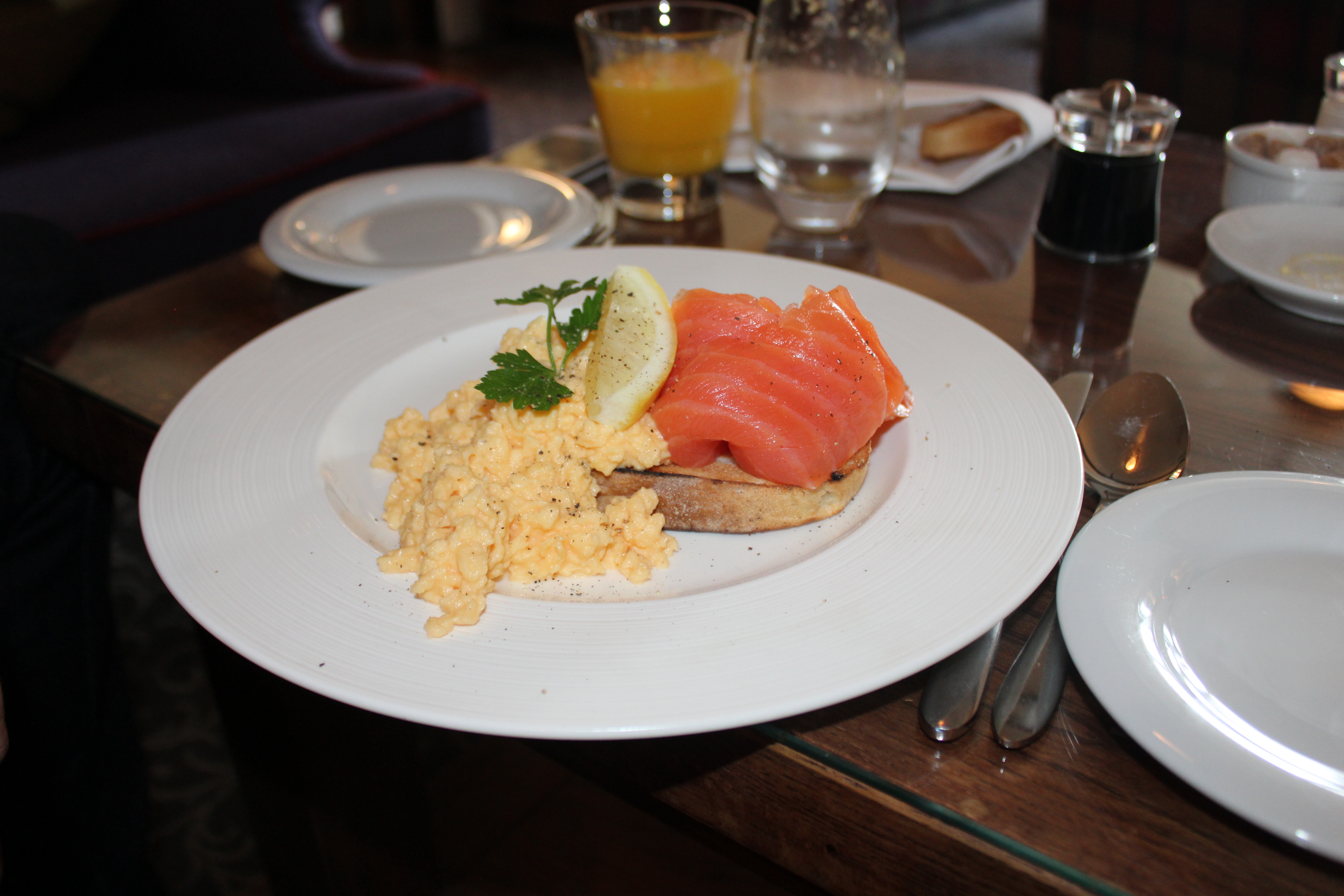 We had a leisurely breakfast and sitting in the lounge was relaxing and as we were not surrounded by other tables we didn't feel the need to get up and leave when we had finished. Mr B read the paper, I couldn't stop eating the delicious toast with lashings of Yorkshire lemon curd and Snoopy was curled up next to us having a power nap. He did make the effort to get up for a second round of gravy bones though!
If you choose to stay at The Black Swan you do need to allow yourself time to walk around the town, which has lovely cobbled streets and an array of independent shops.
A visit to The Black Swan will leave you blown away by the food and also leave your dog a gravy bone addict!
http://www.blackswan-helmsley.co.uk/
Market Pl, Helmsley, York YO62 5BJ
01439 770466