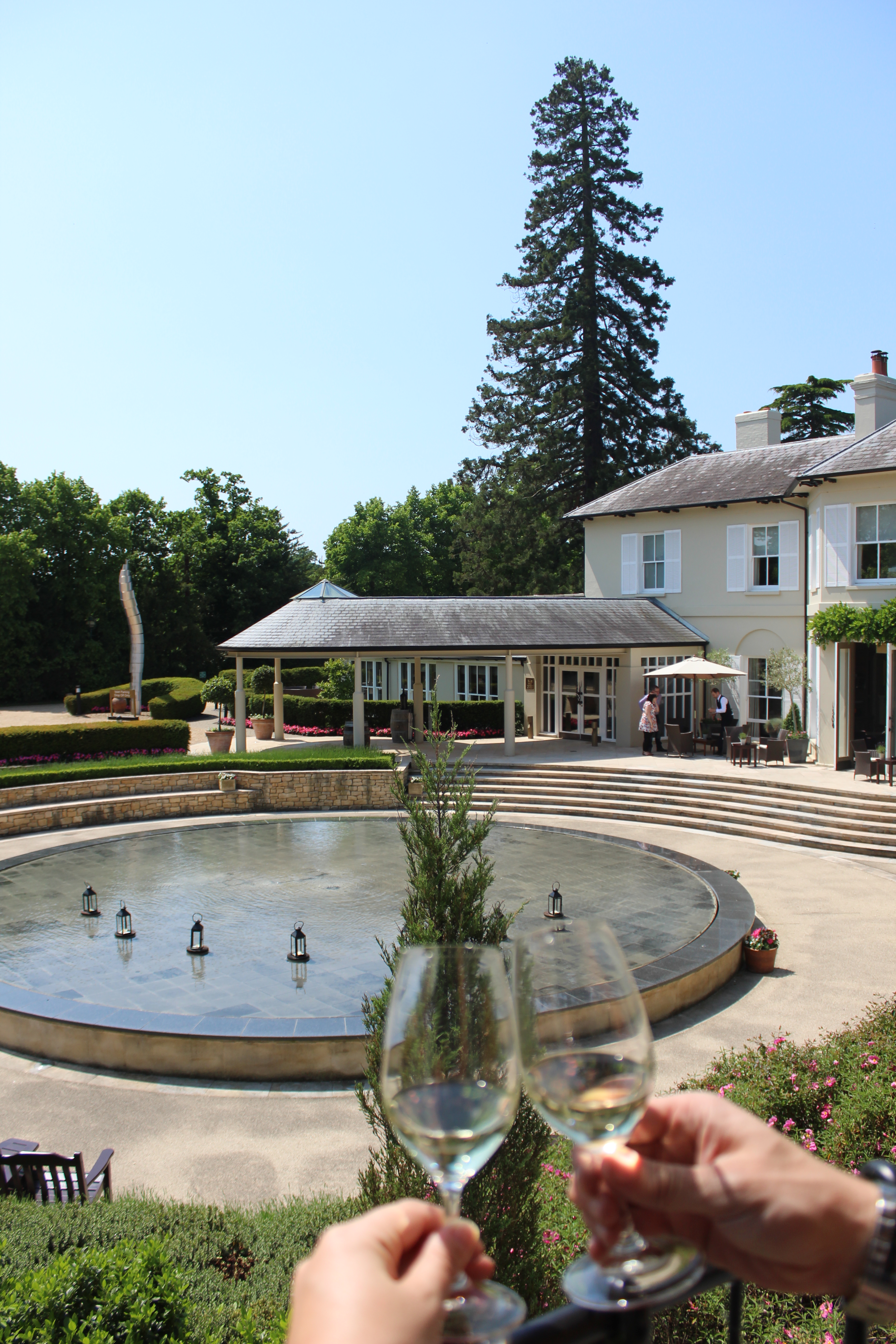 The Vineyard: 5 Star hotel and spa
Restaurant: Three AA Rosette
Wine, wine, wine, wine, wine! From the hotel's name I think you can tell this hotel is all about the wine. Me & Mr B love wine but we are in no way whatsoever wine experts, in fact we are complete novices, apart from a few vineyard tours we did whilst in Canada which all seem a little fuzzy now (nothing to do with all the wine tastings, honest!).
 The Vineyard is based in Stockcross, Newbury. It was three hours away from us but it is easy to get there, none of those small, bumpy, windy country roads we usually find ourselves crawling down.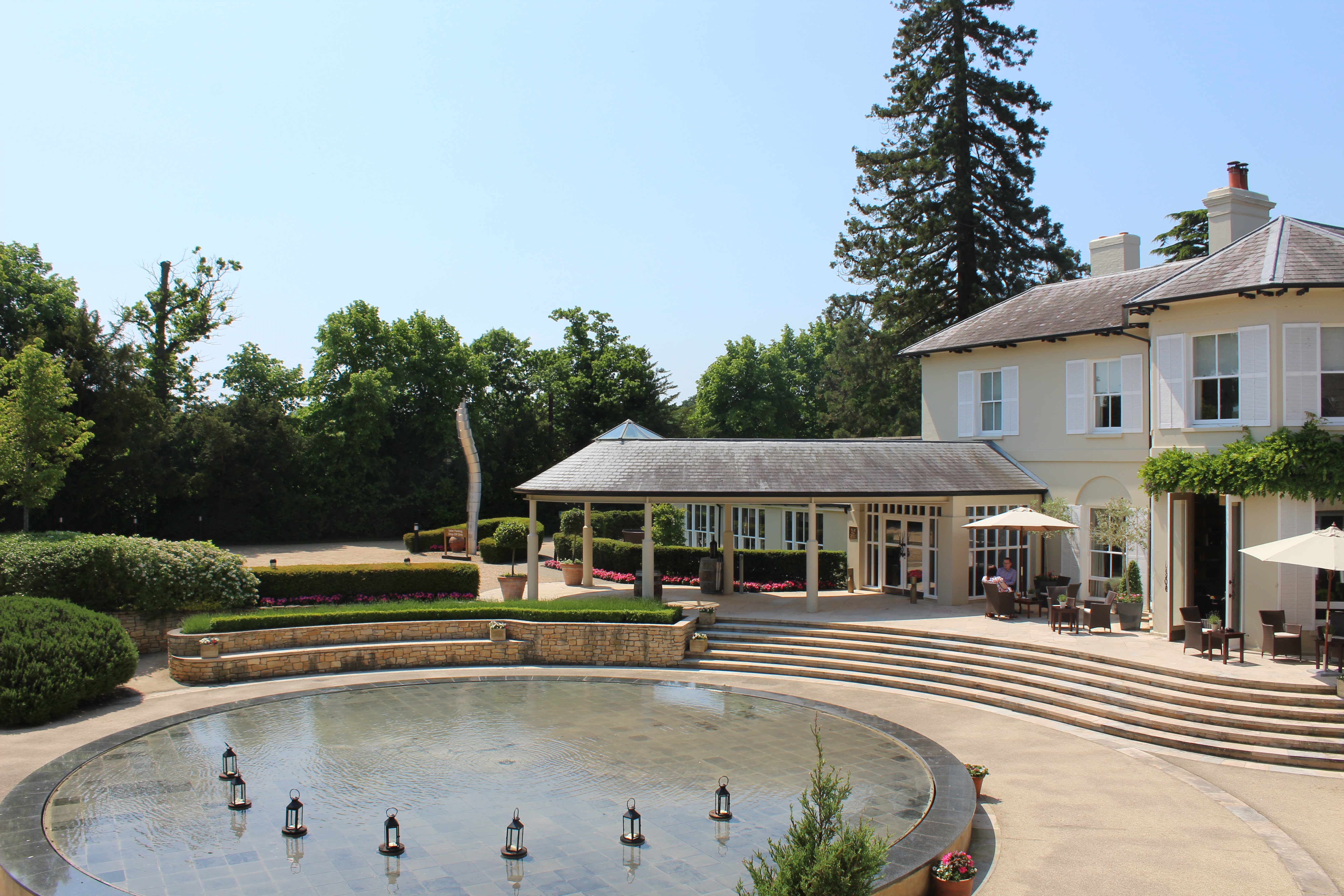 Driving into the hotel on the curved driveway you get a full view of the hotel which has a modern and luxury look to it. Walking into the marble reception, we were welcomed and luckily, even though we arrived early, our room was ready for us to check into.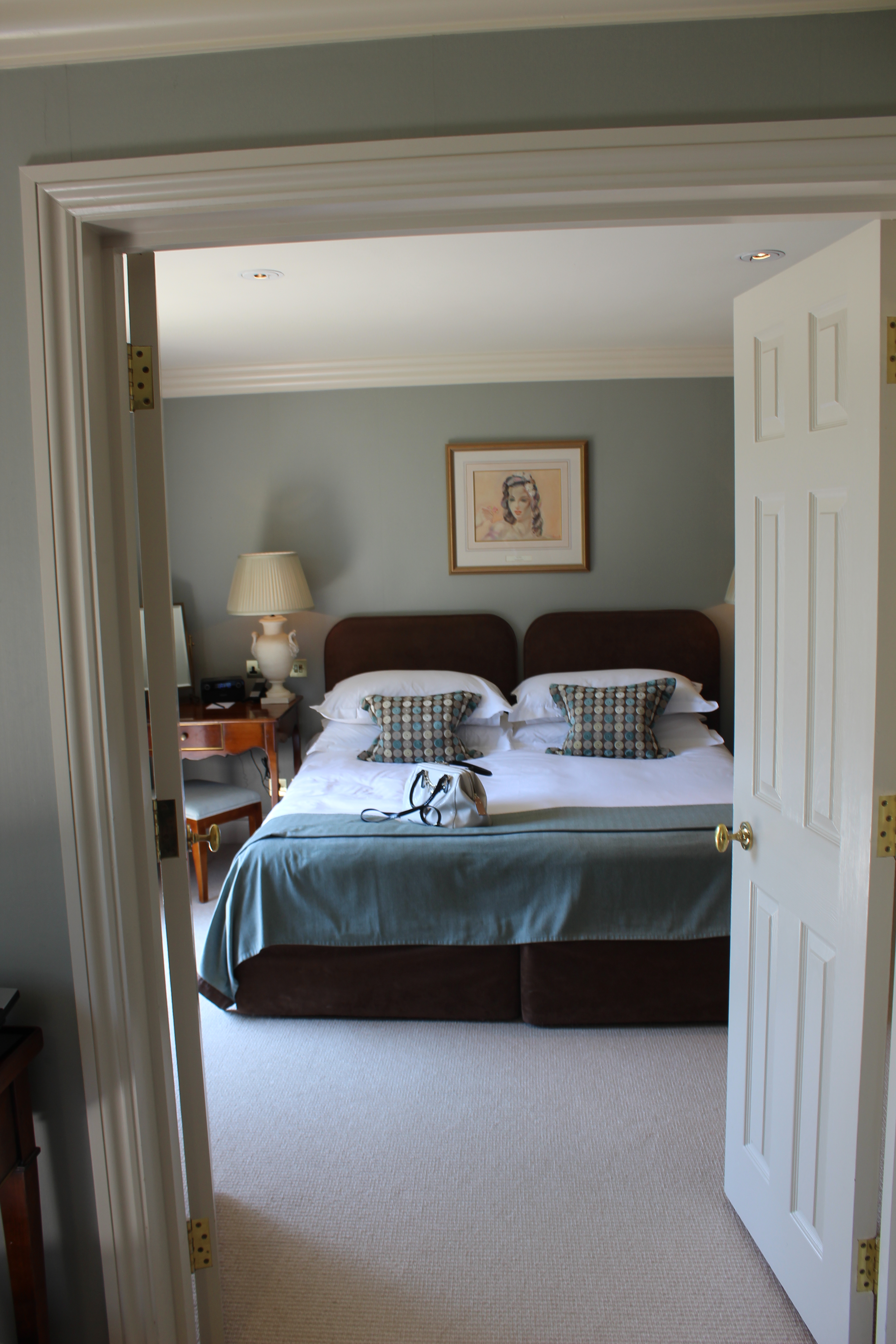 We had a suite – the hotel has 49 rooms and suites. Our room was gorgeous, a separate living area and bedroom separated by double doors and each room had full length patio doors which opened up onto the hotel's courtyard.
Our room had all the five-star luxuries and perks – bathrobe and slippers, free Wi-Fi, REN bath and shower products, Nespresso coffee maker and tea tray etc
A few minutes after checking in we received a welcome tray with two glasses of wine and a homemade grape cake (keeping with the wine theme). I love all these little surprises when staying in a hotel, to me they are things that show the hotel is going above and beyond to make their guests happy.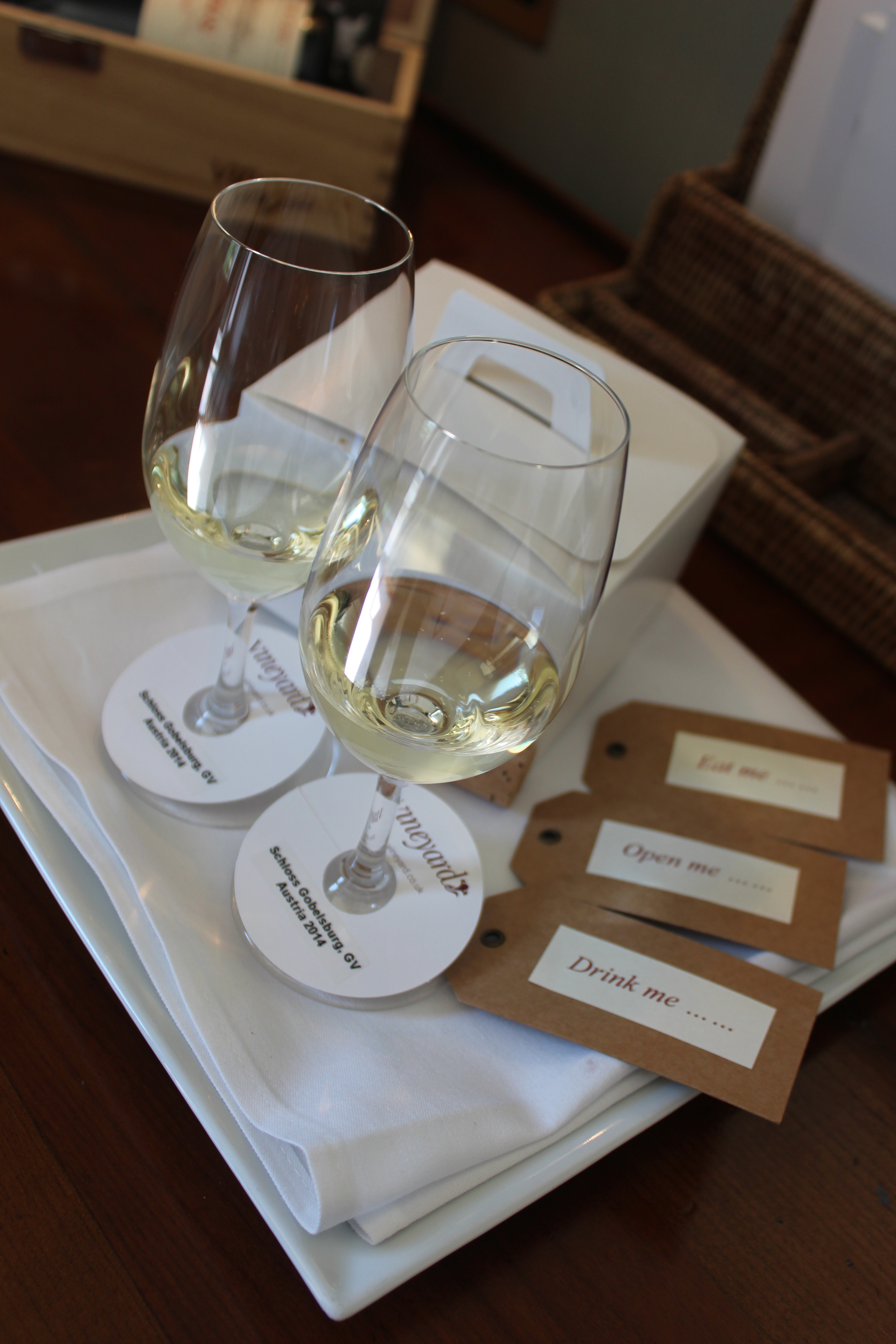 After unpacking, sampling the wine and having an hour generally just chilling out we made our way down to the spa. The spa is beautiful, a round pool is the centre point but it also has a jacuzzi, steam room and sauna. It was a hot day when we visited so we choose two lounges outside making the most of the British sun on the rare occasion it makes an appearance! There are plenty of spa treatments you can purchase but be sure to book these in advance as they do get booked up.
After a few hours relaxing, it was time to head to our room and get glammed up.
As the sun was still shining we were invited out on the patio area to enjoy pre-dinner drinks and canapes. We had an English sparkling wine which was lovely and crisp, the canapes were stuffed olives, lightly fried cheese bites and rosemary almonds. Lovely bites of food to get our appetite going. The English sparkling was lovely and refreshing, especially in the sun.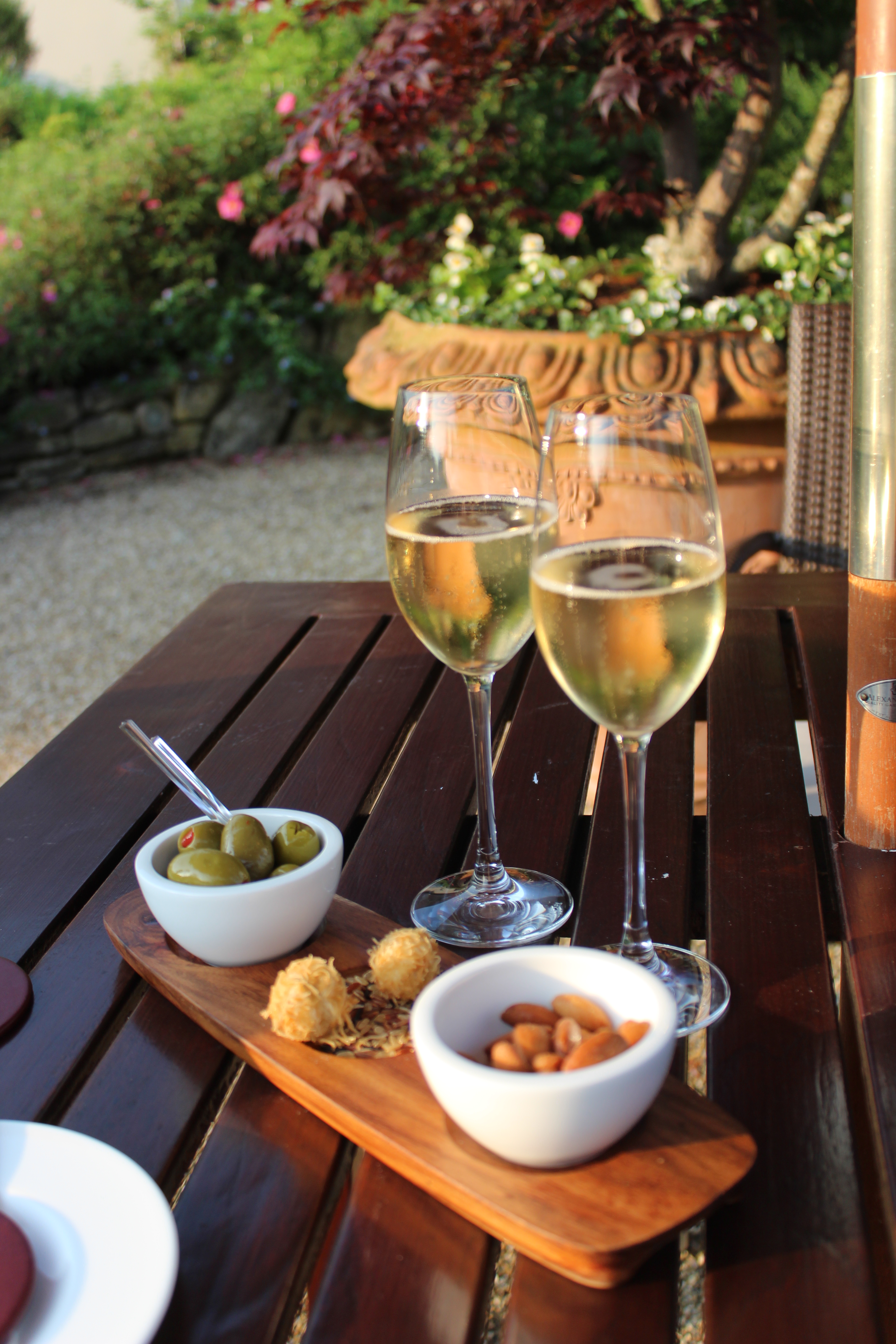 We chose the 'Judgement of Paris dinner' which was a seven-course tasting menu served with two wines (one French and one Californian) with each course. Yes you read that correctly, two glasses of wine with every course. That is a lot even for me. The aim was to try and tell the difference between the two, each one when served came with a card placed upside down under the glass which gave the origin of the wine, the description and the year.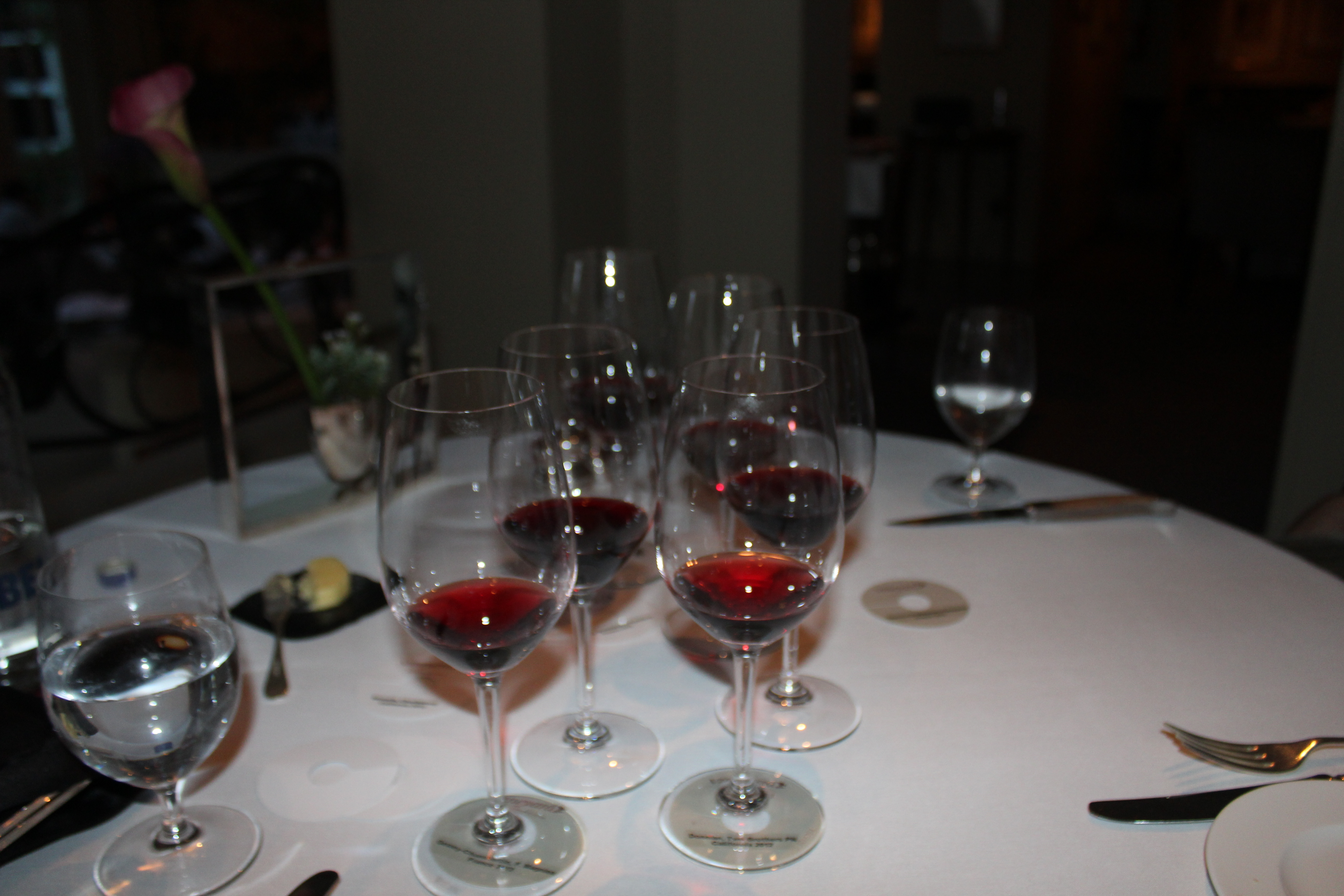 I was rubbish at guessing the difference. But the sommelier was fantastic, she talked us through each one, laughed along with us and kept a note of our favourites. Twice during the meal the wine we had was a 'blind tasting' which was a wine served in a black glass so we couldn't even tell if it was red or white, which when you can't see it is more difficult than you would think (or maybe it was all the wine we had drunk before that), but this did add some fun and theatre into the meal which we really enjoyed.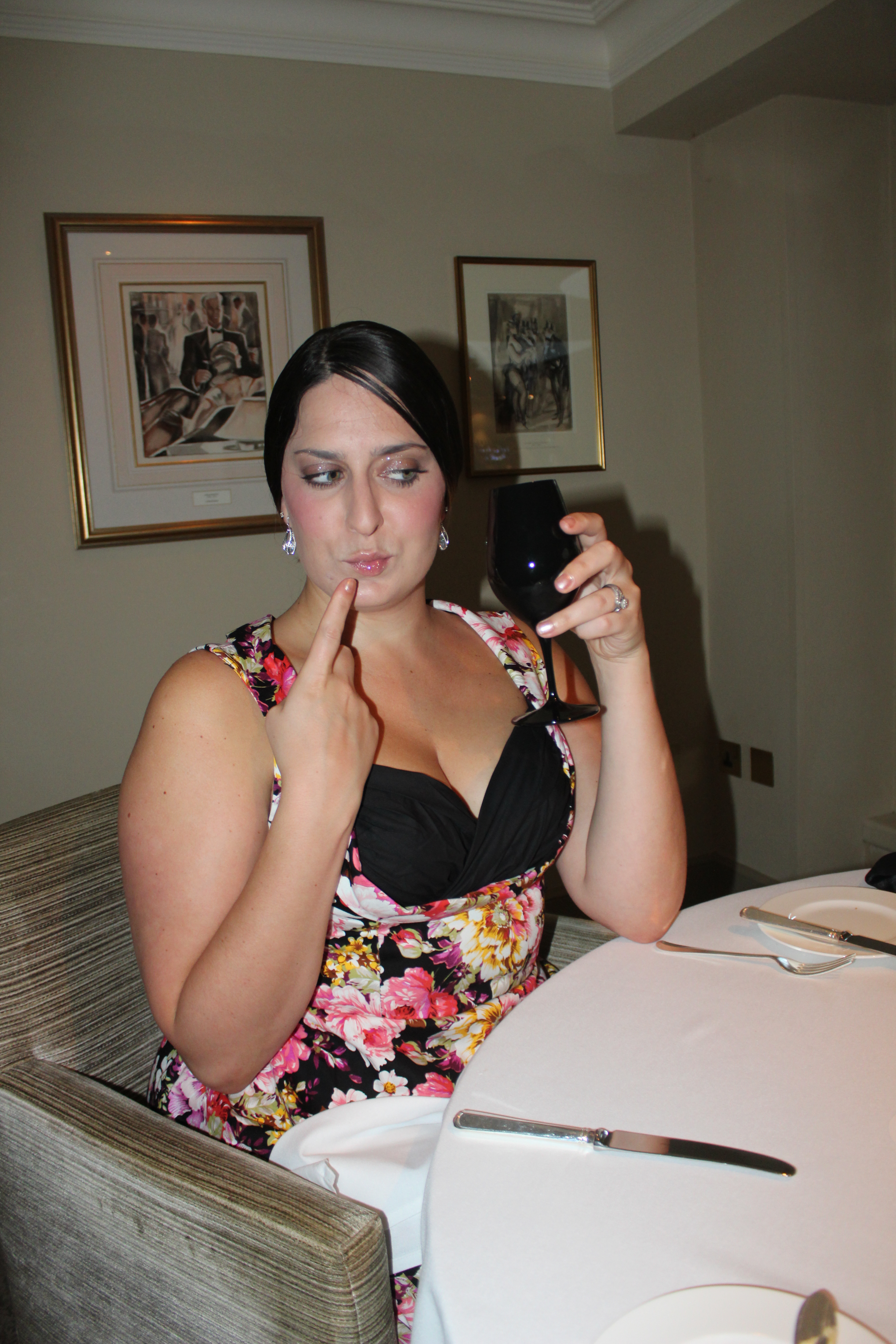 The food itself we thought was fantastic, all seven courses were delicious and the flavours worked wonderfully together. I have put a link to the menu below – my favourite course was the final course of the meal, chocolate salted caramel and yogurt.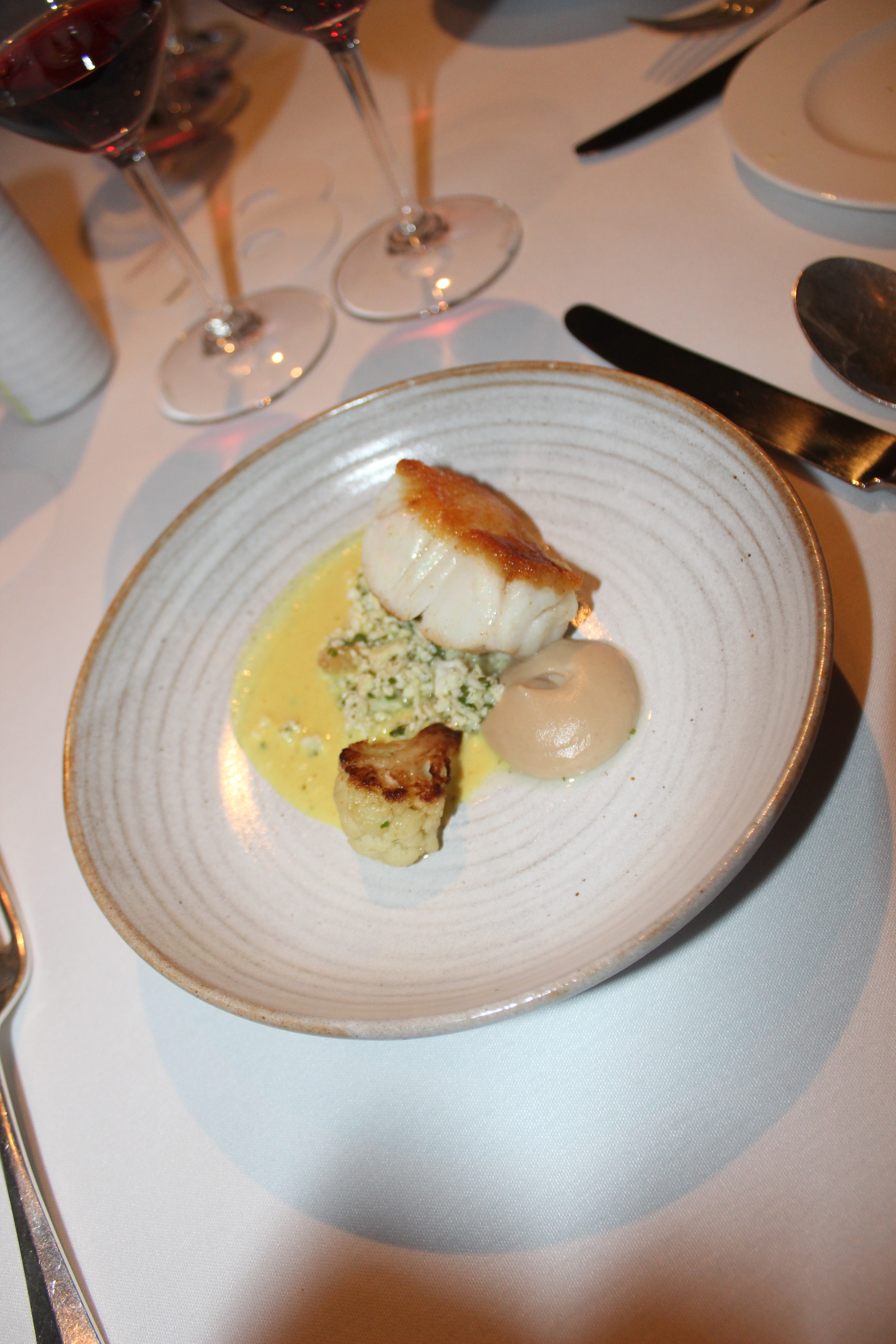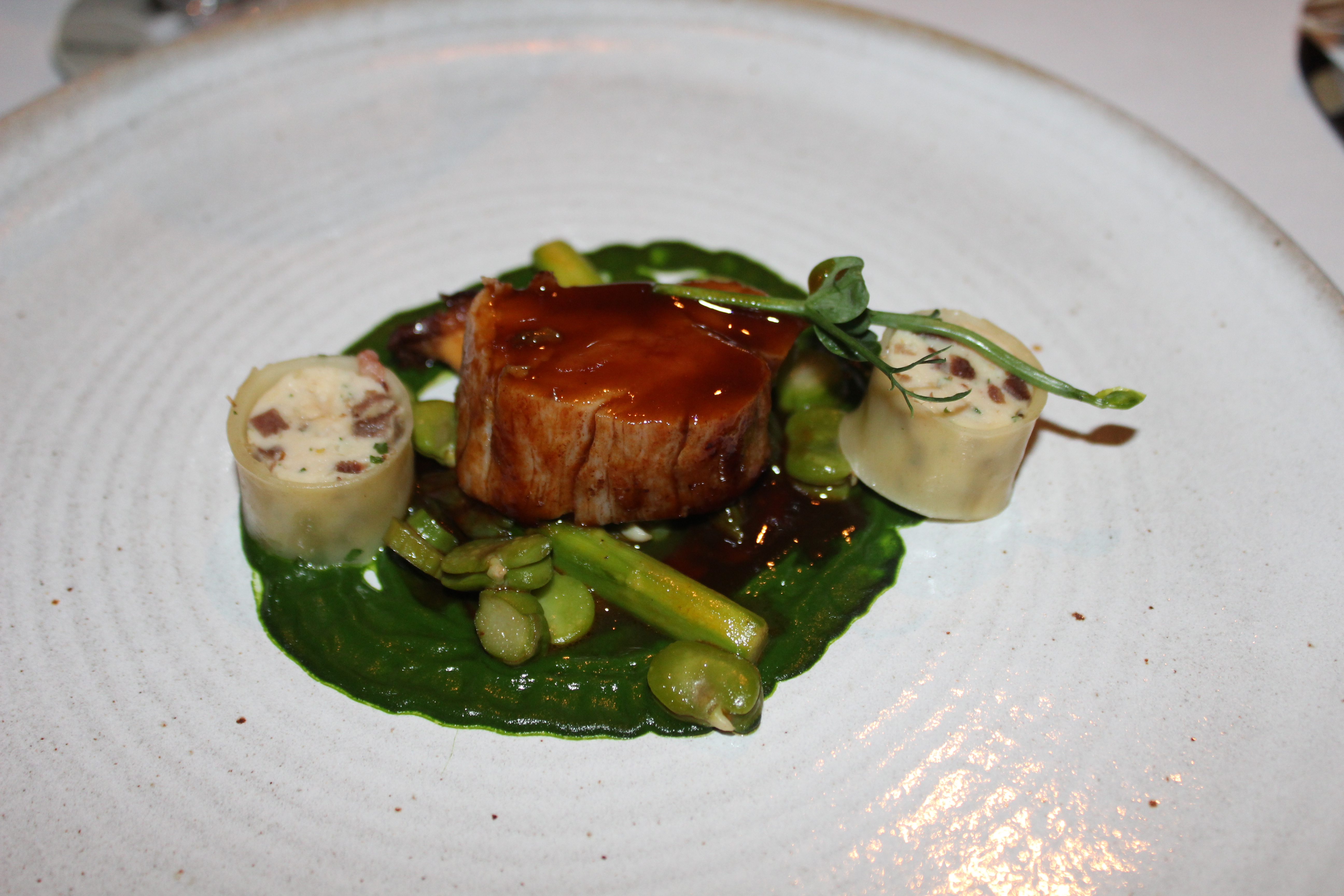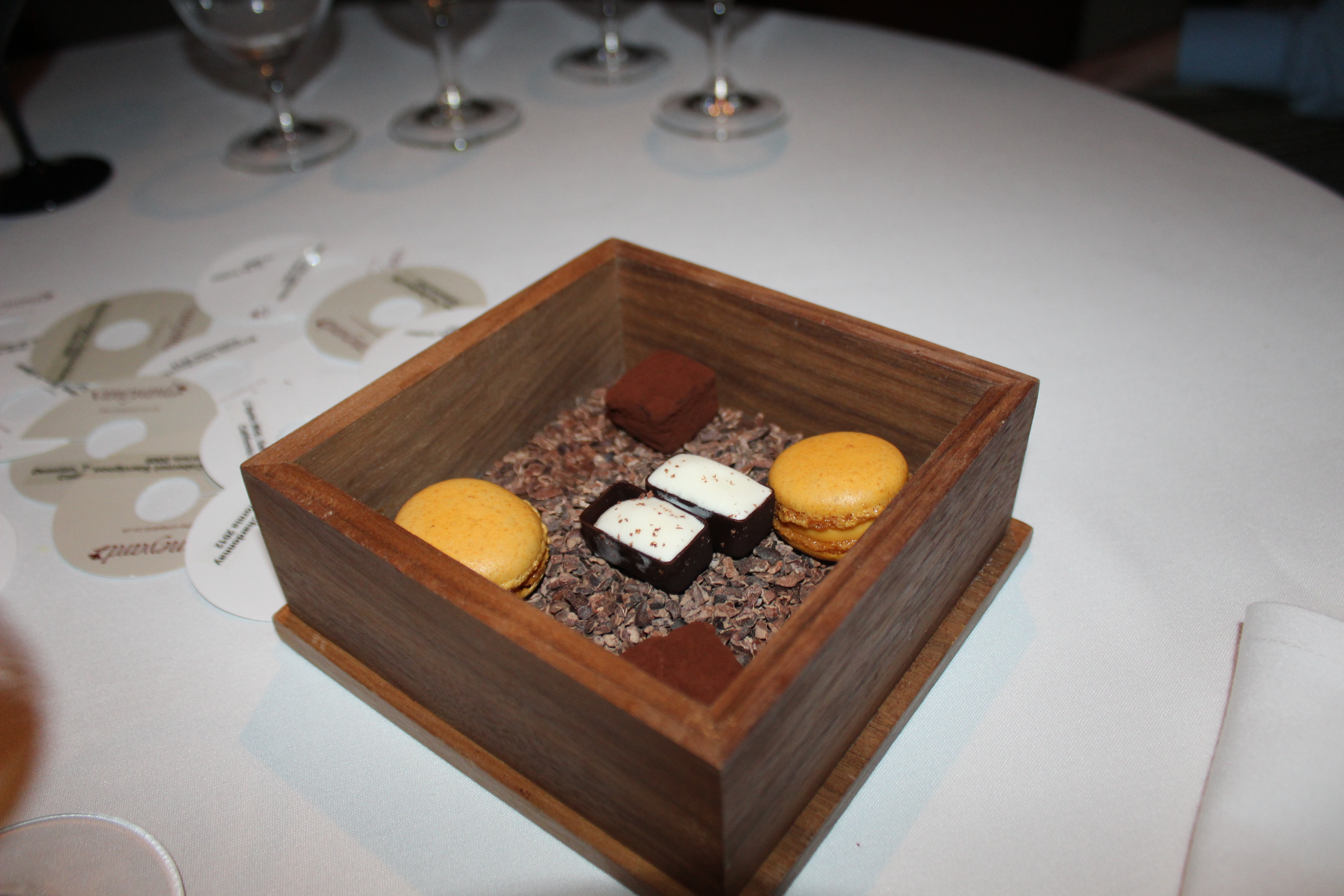 The restaurant itself is also really nice, light and airy with high ceilings. The tables were all nicely spaced apart with beautiful white linen, silver crockery and oversized comfy chairs.
We had a great night's sleep and rolled down for breakfast at 9am. I (of course) had eggs benedict, the poached eggs were perfect and the hollandaise lovely and sharp. The buffet also had a lovely choice and had smoked salmon which I always appreciate on a buffet. The croissants were fresh, large, buttery and flaky.
If you are a wine lover (knowledgeable or not!) a stay at the Vineyard is for you.
http://www.the-vineyard.co.uk/
Stockcross, Newbury RG20 8JU
01635 528770