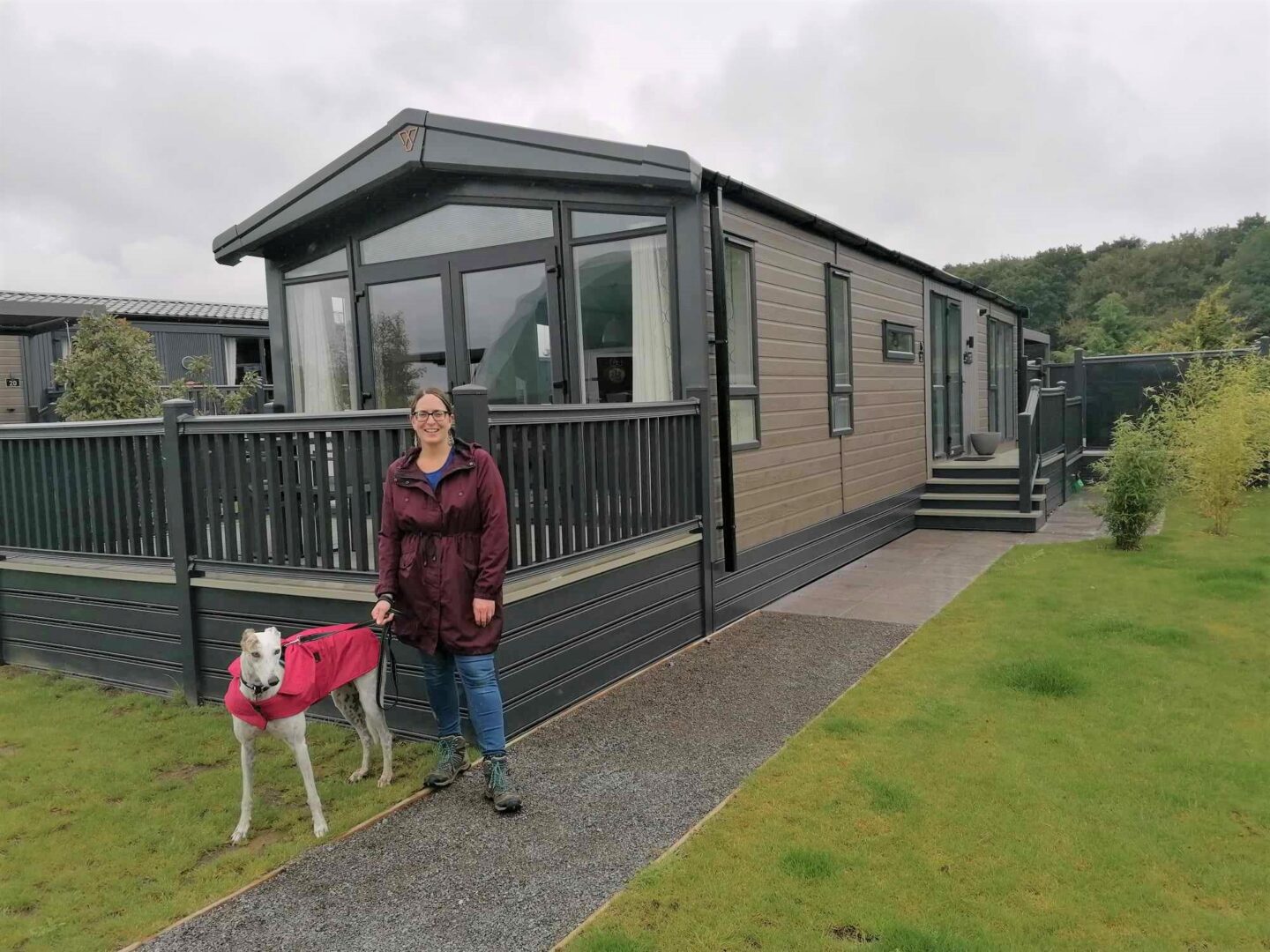 Mr B and I love Yorkshire. It's a wonderful part of the UK with beautiful countryside, great food and friendly people. Our most recent visit was JoJo's first and we were heading for a three-night stay at Angrove Country Park.
On arrival we were given a voucher to enjoy a welcome drink at the outside bar, so before we even checked into our lodge we were sipping on a cold glass of prosecco, a very nice welcome indeed!
We stayed in one of the 'Escape Outdoor Living' lodges.
Our lodge had two bedrooms, with the master bedroom having a lovely ensuite and walk-in wardrobe.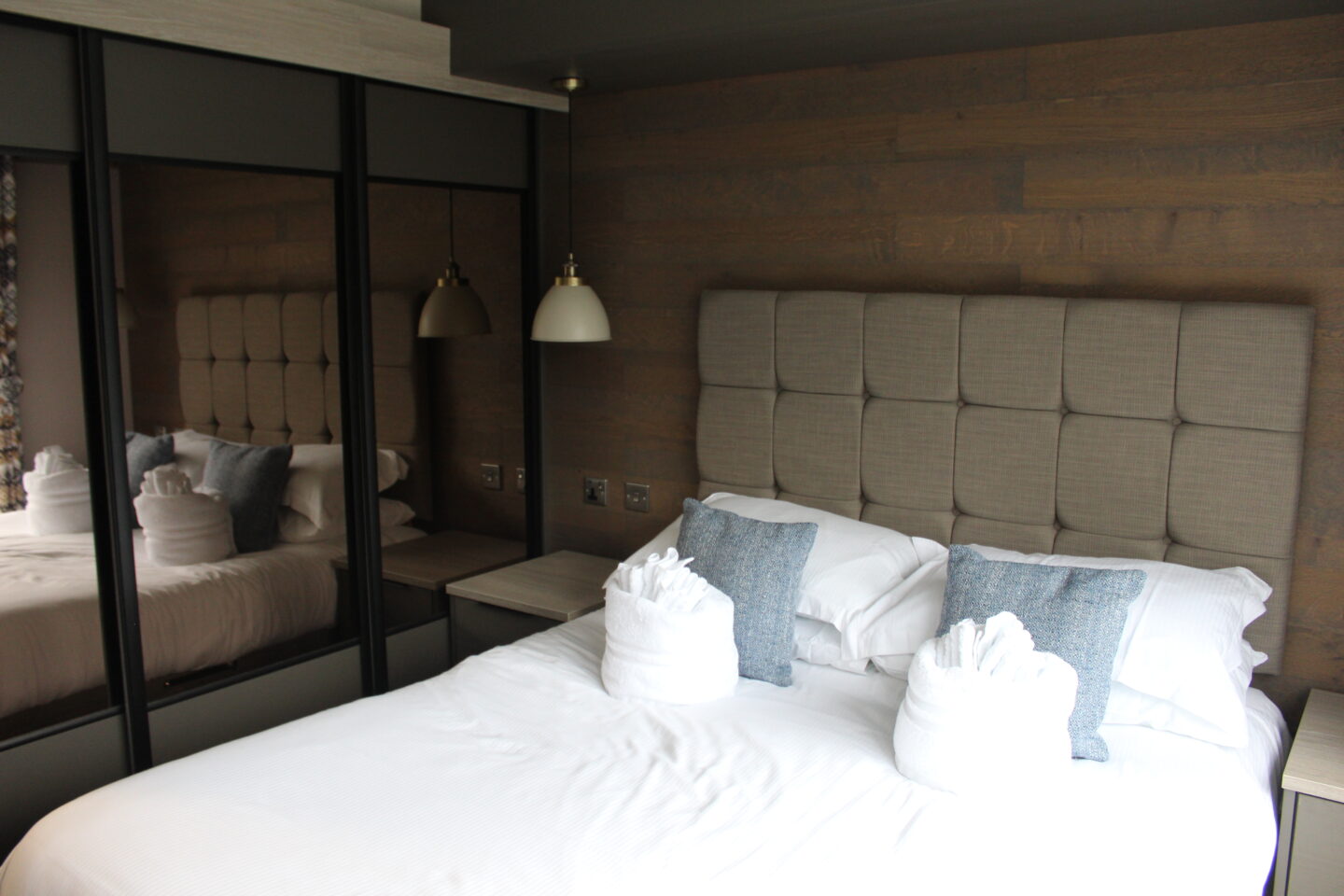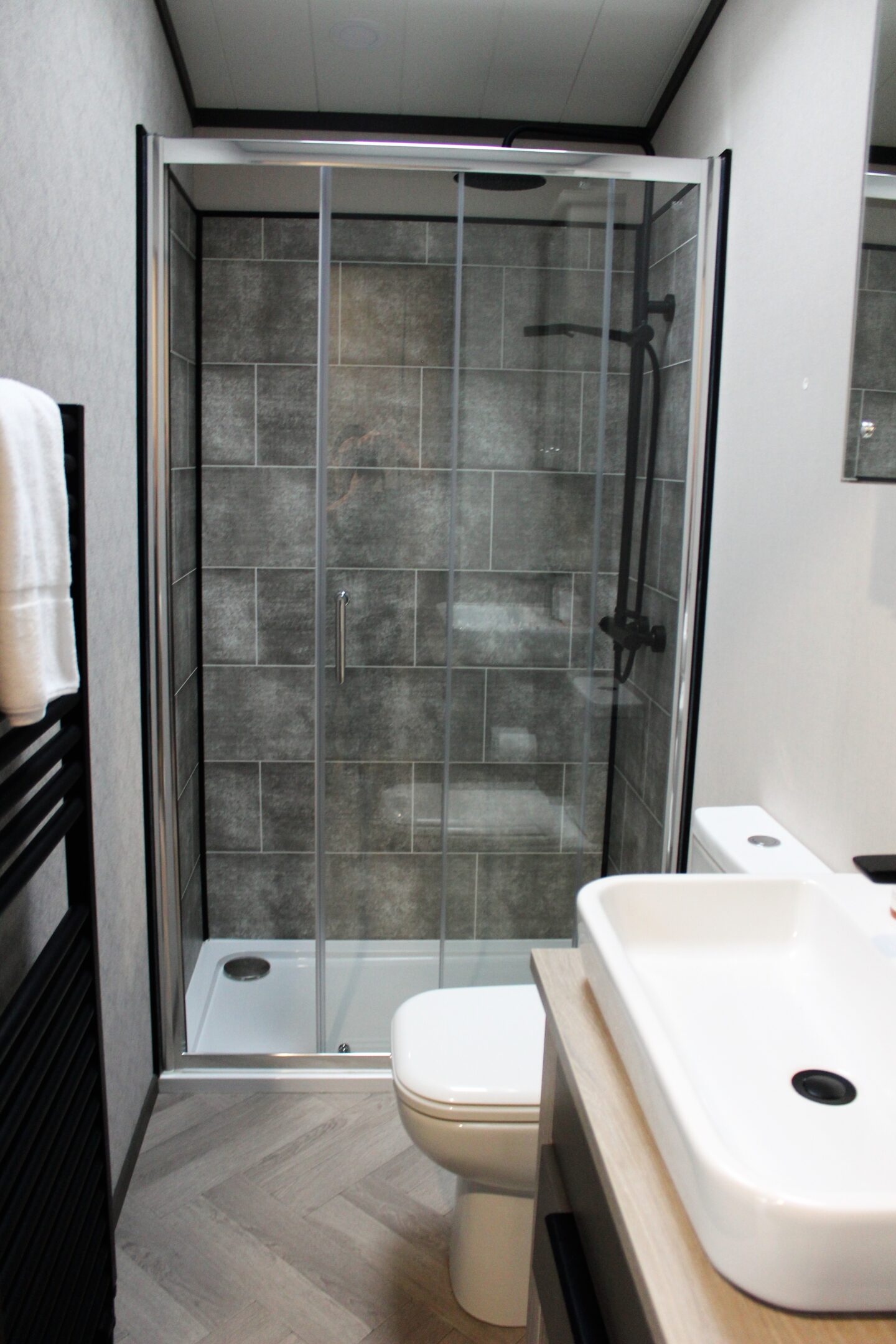 You enter the lodge into a hallway which is perfect for storing muddy walking boots and hanging up coats. The large open plan kitchen, dining and living area is a great space.
The kitchen has everything you could want to cook up a storm, including a large fridge/freezer, oven, hob, microwave, dishwasher and plenty of utensils.
We were supplied with a few dishwasher tablets, a small washing up liquid, tea towel and bin liners, as well as a bottle of fresh milk in the fridge, Yorkshire Tea bags and instant coffee.
There is also a washing machine, iron and ironing board (not that we used any of those)!
The living area has two large comfy sofas which are perfect for stretching out on and watching the smart TV. We had a Netflix binge one day when we were waiting for the rain to pass! There are also a selection of games available at reception for guests to borrow.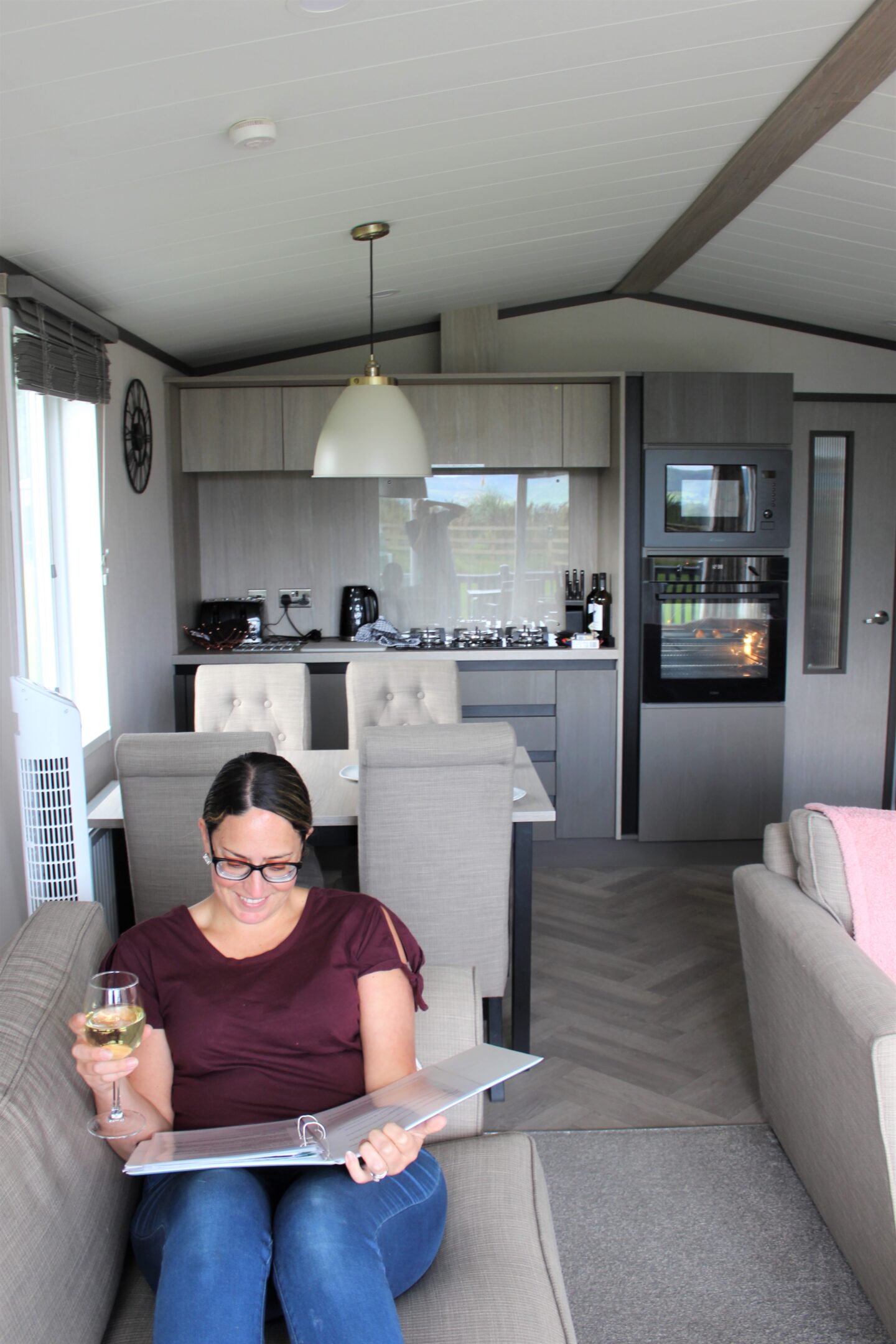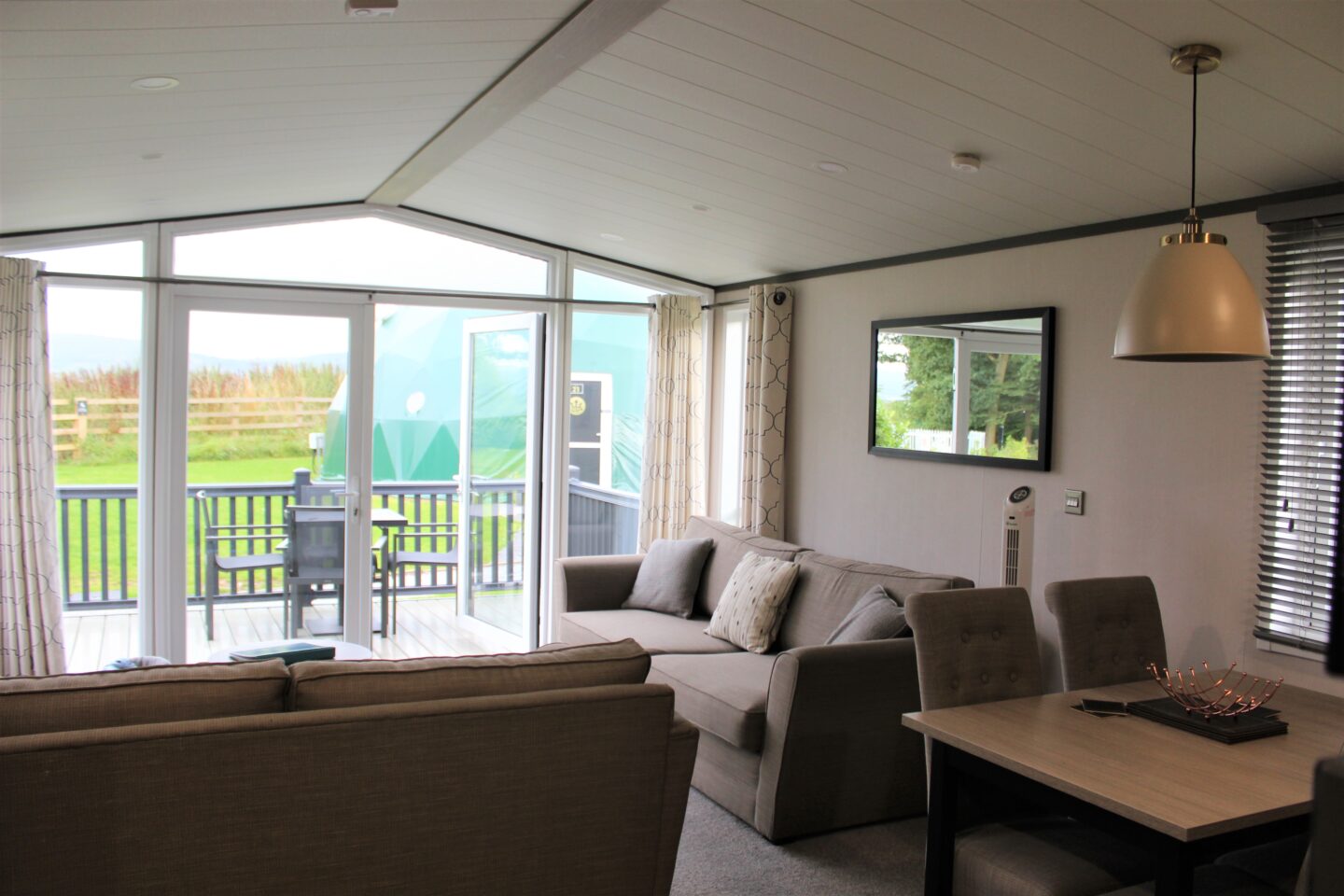 JoJo also had some lovely welcome treats waiting for her, a large bed along with a bowl, poop bags and some treats, which she very much enjoyed!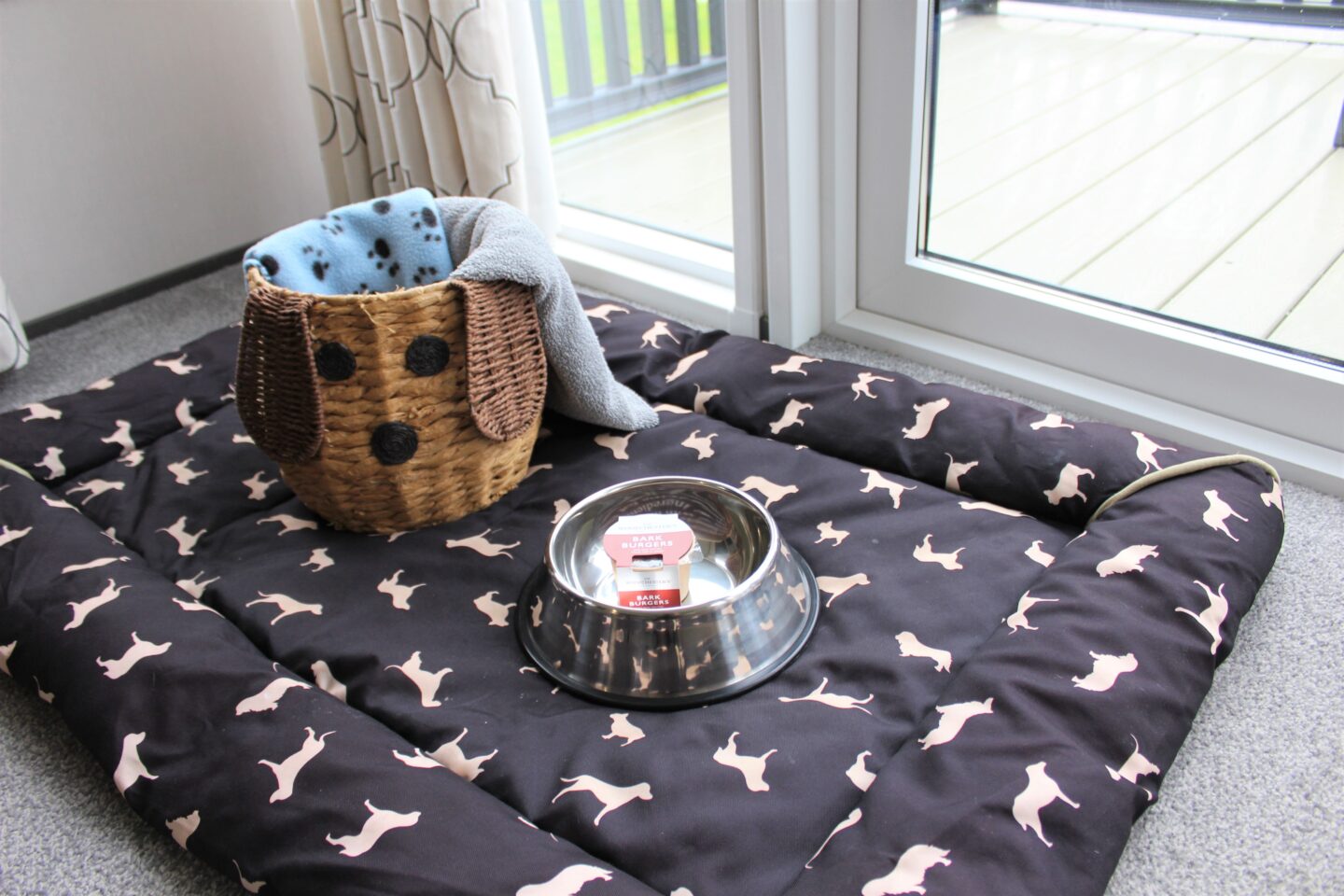 The double living room doors opened up onto a fantastic veranda. We managed to enjoy a morning sat out enjoying our breakfast with the sounds of birds chirping and lovely countryside views. A very nice way to eat our breakfast.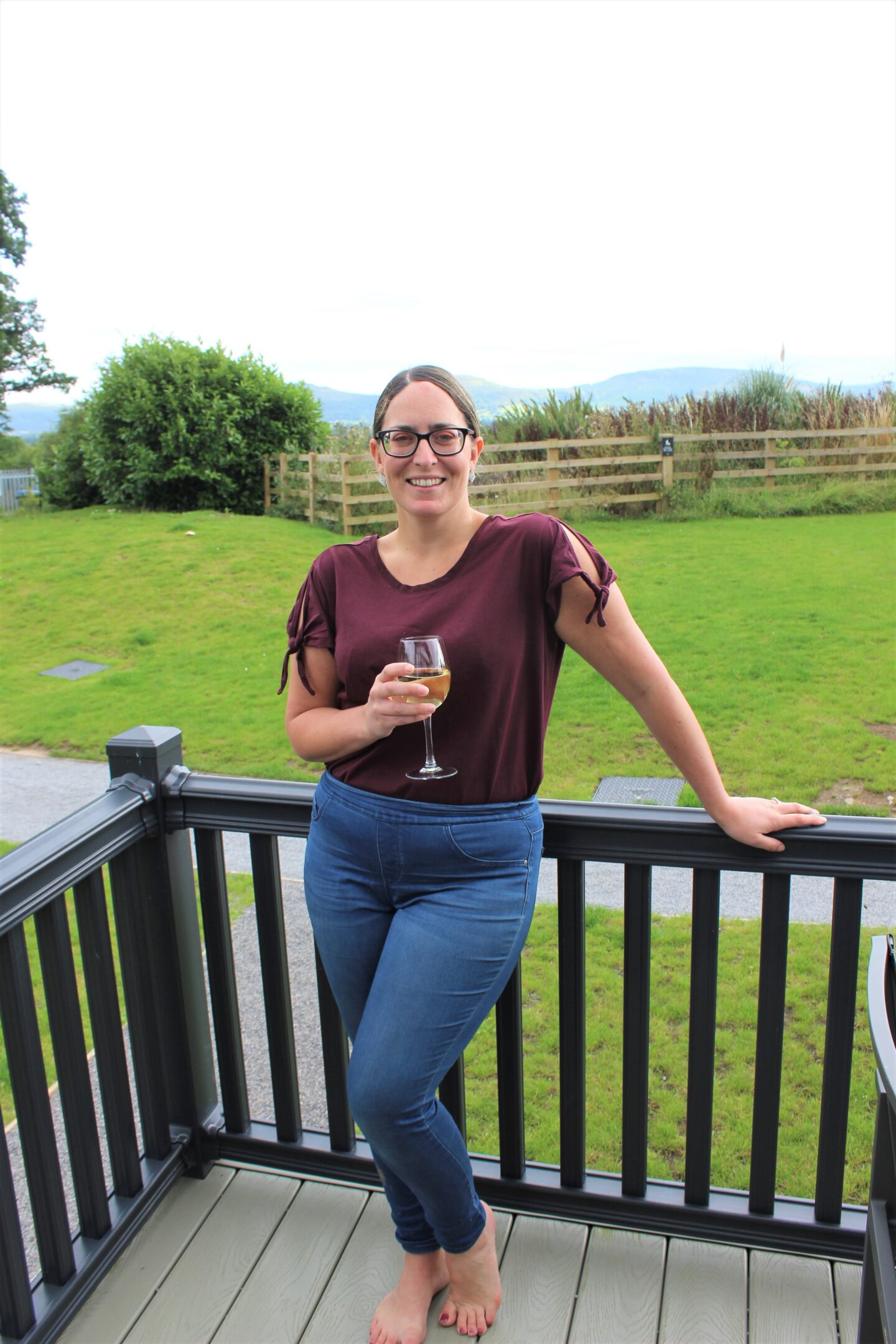 Talking of outside areas, one of the unique features of the lodge was the brilliant outdoor living space which had a Big Green Egg for cooking, a sink, wine fridge and seating area all covered by a retractable pergola.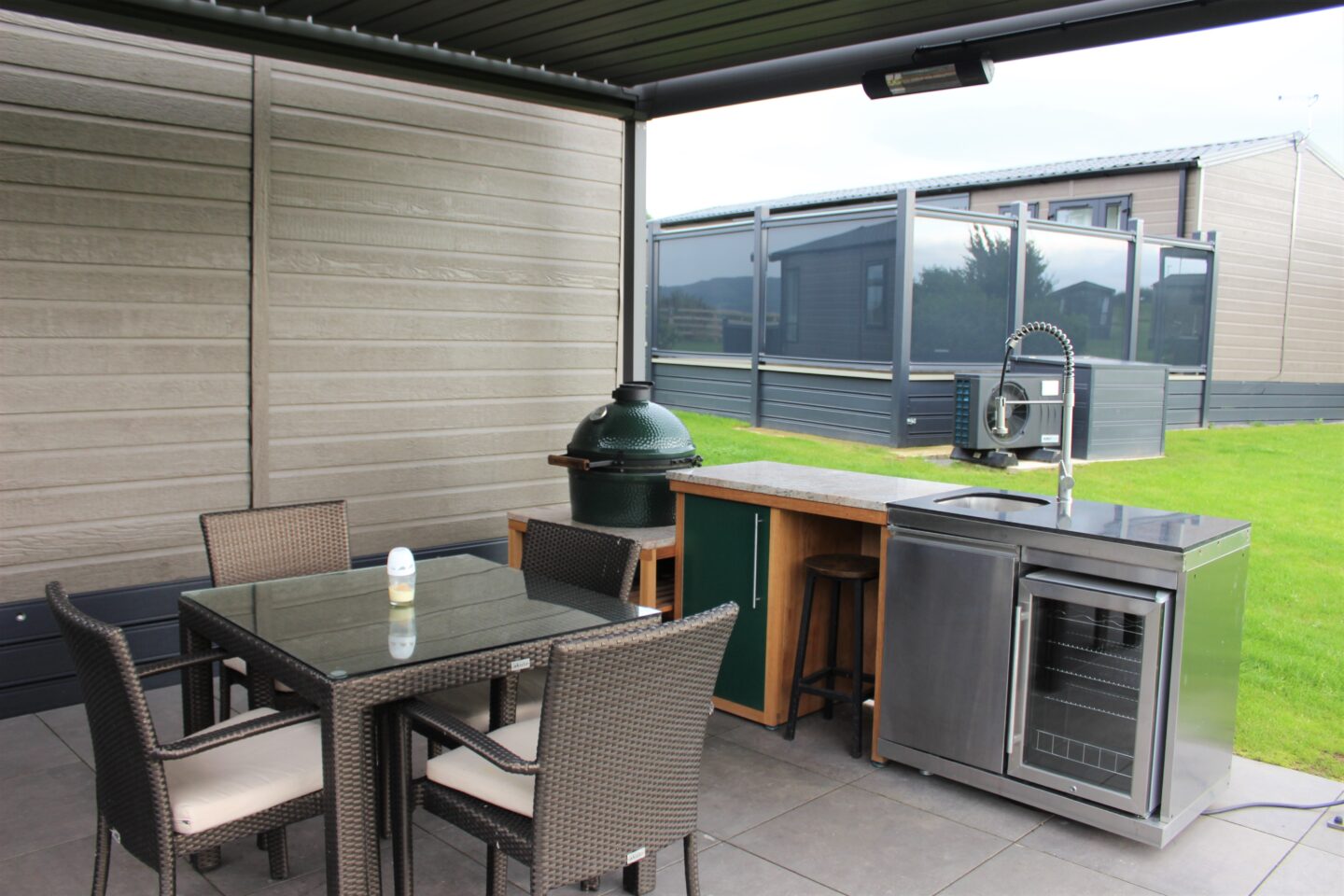 What we made use of the most was the hot tub, which was great for relaxing in after a long walk.
It was always at the perfect temperature and was maintained by the site team daily so all we had to do was hop in, put on the jets and sit back and relax. A variety of plastic glasses are also provided in your lodge for you to use outside.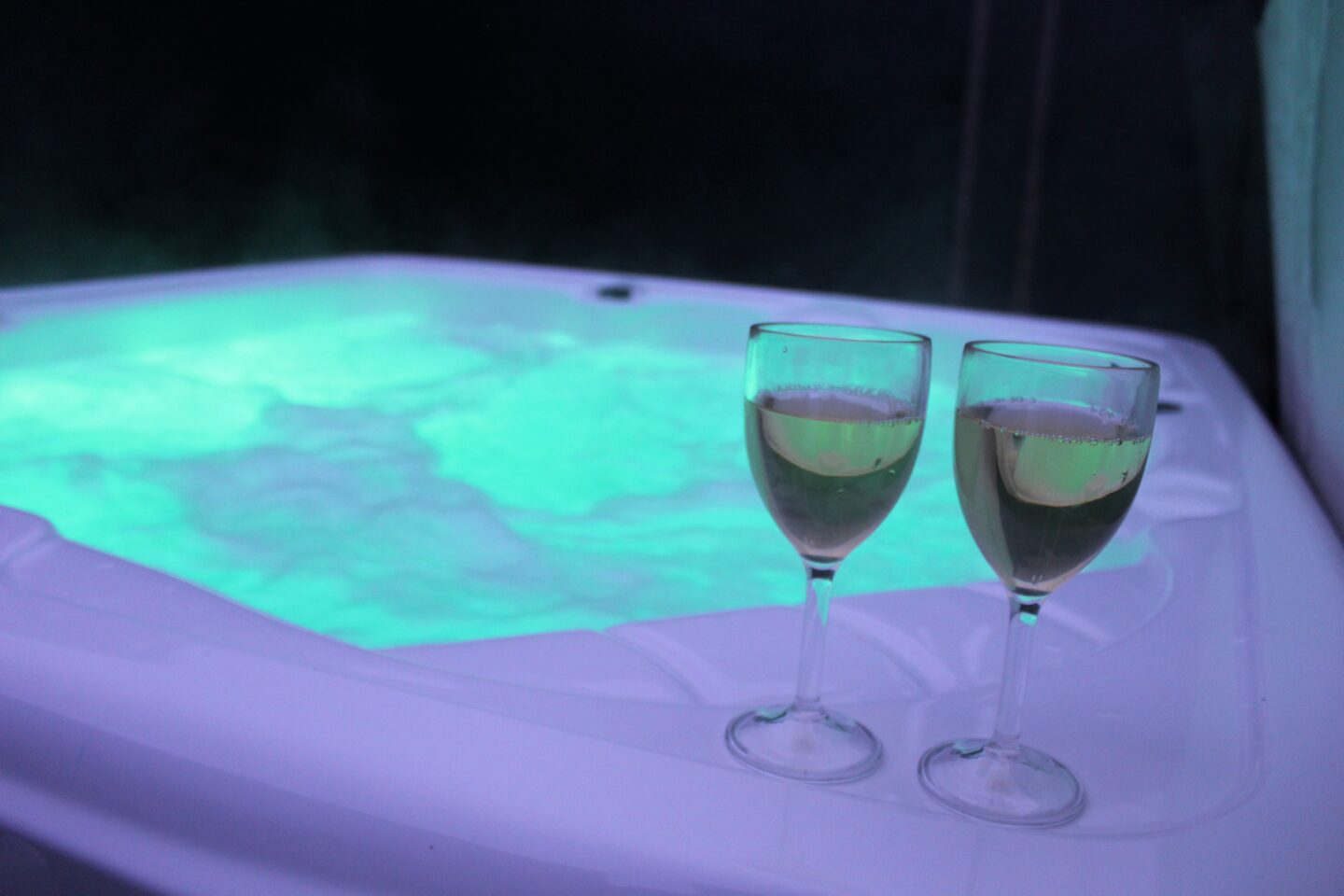 When not enjoying the lodge there is a lot to see and do around the area including lots of wonderful walks. In our lodge was a folder full of recommendations of places to go and a variety of walks to enjoy.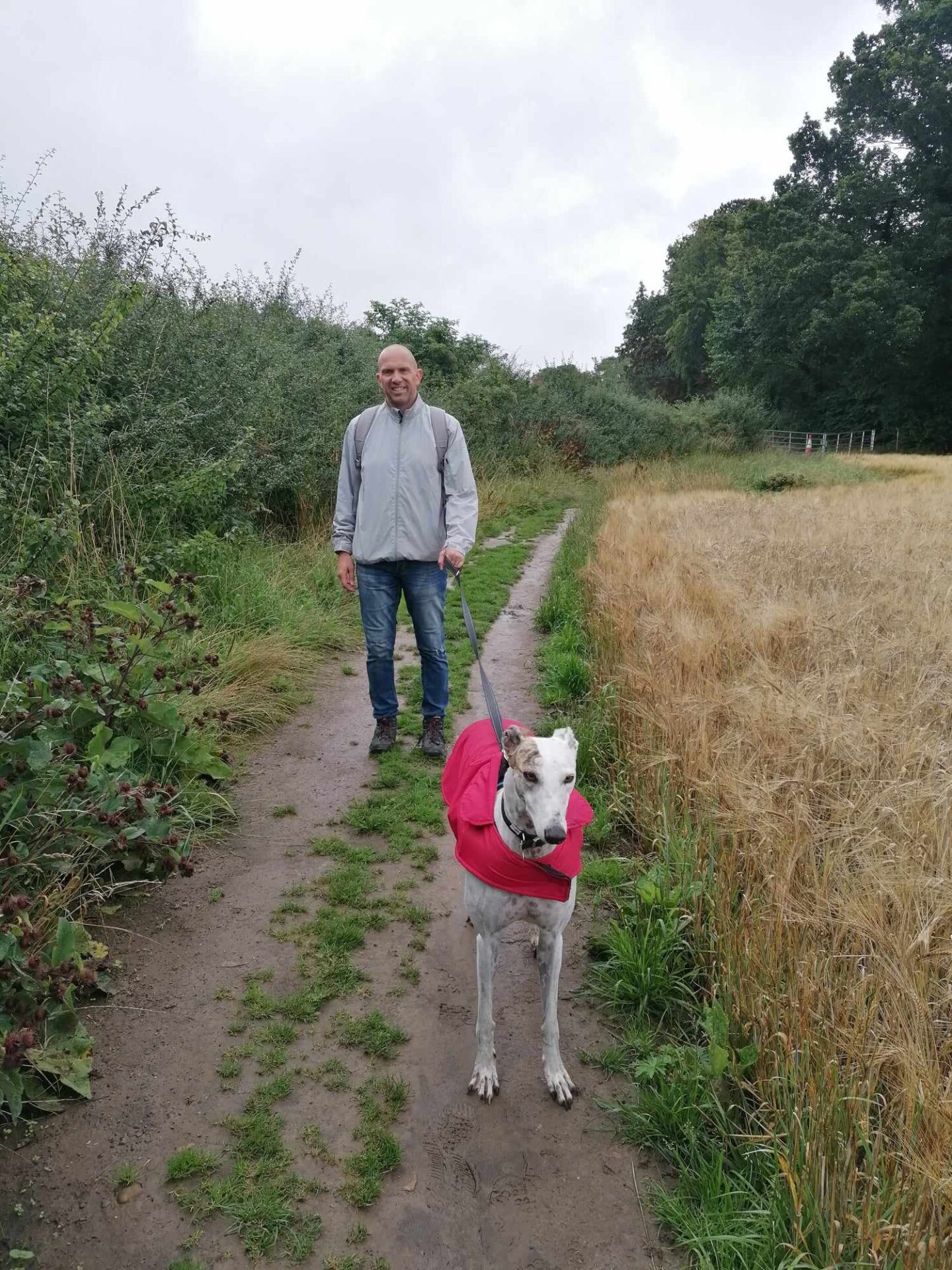 We walked from our lodge into Great Ayton and on our second day, when it wasn't so wet and rainy, we made the short drive to Marske-By-The-Sea. The large beach was dog friendly and such a lovely clean beach.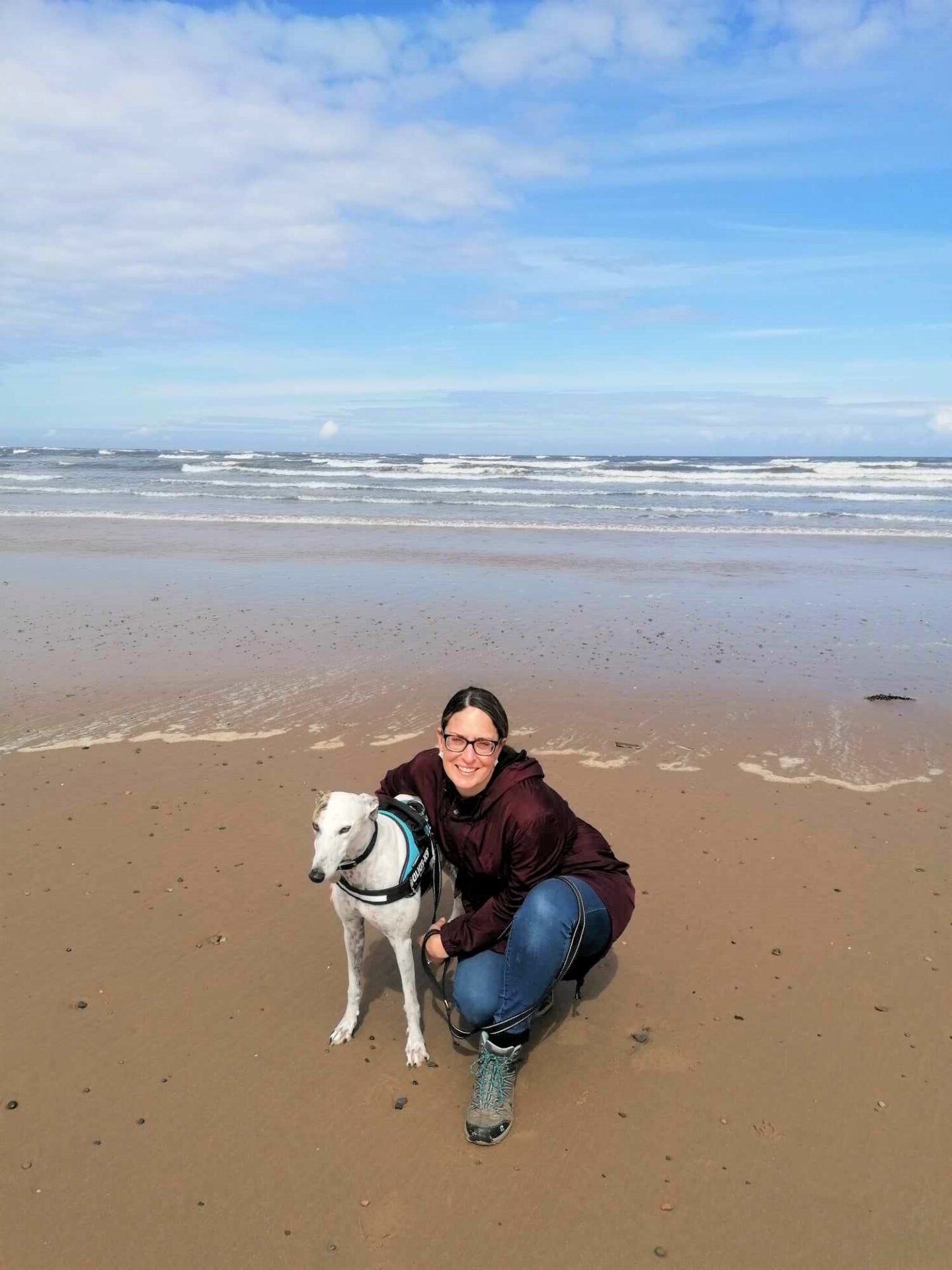 If you don't fancy venturing out, on the site there is a nine-hole adventure golf course which is free to use.
The onsite restaurant, 'The G & Tea House', is open for breakfast, lunch and dinner and has lots of great outdoor seating. We booked a table for dinner, but sat inside due to the rain.
The staff were really welcoming and friendly as we sipped on a lovely Merlot whilst eyeing up the menu.
To start, I ordered the 'King Prawns Garlic, Chilli, Coriander, Lemon Oil, Toasted Ciabatta'. The plump prawns were well cooked and the bread was perfect for mopping up the flavourful oil. Mr B ordered the fresh and colourful 'Bruschetta Tomato, Buffalo Mozzarella, Basil Pesto'.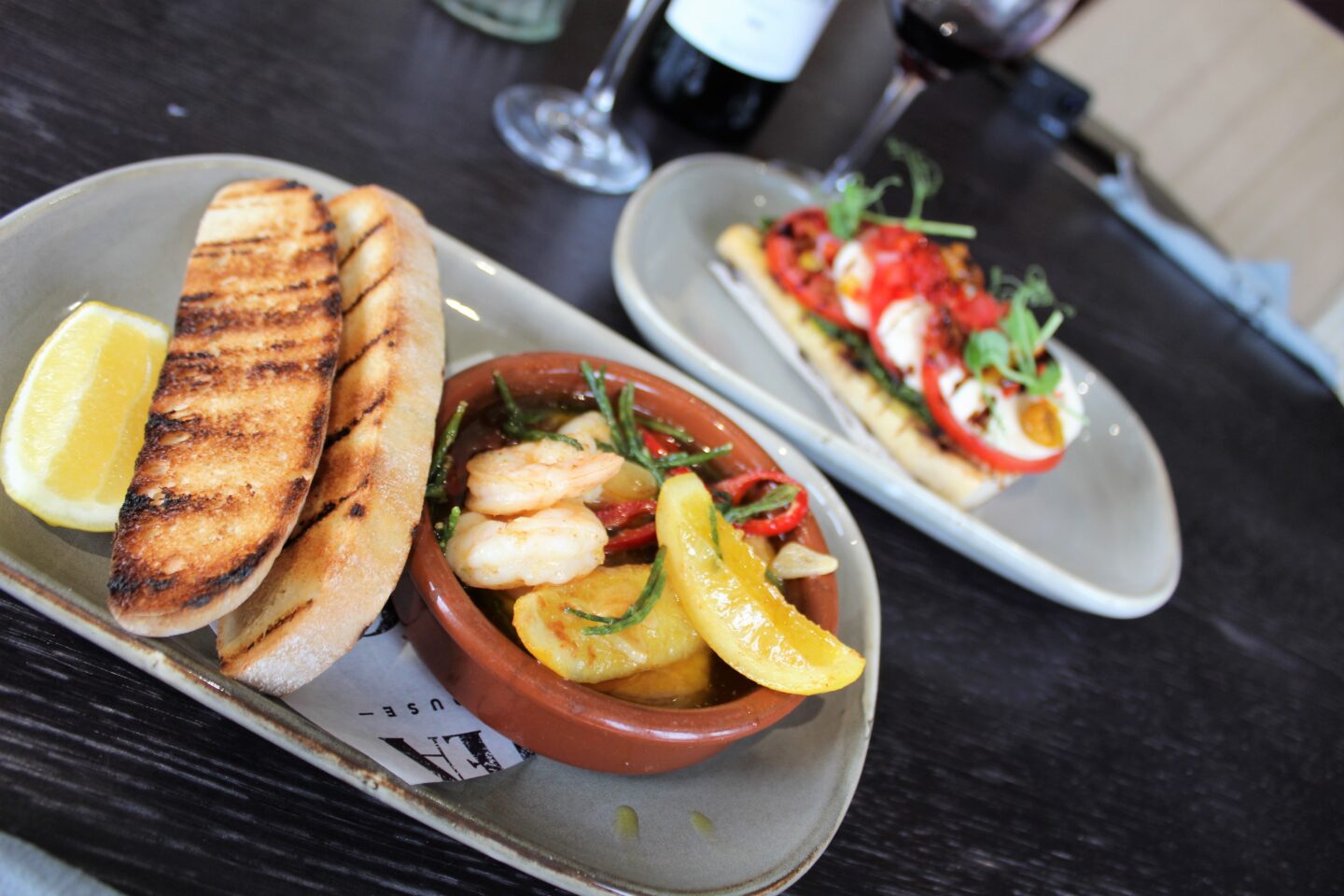 For main I enjoyed the Chicken Fajitas which came with tortillas, guacamole, tomato salsa and cheese. It was a very hearty portion, was very tasty and came with lots of chicken.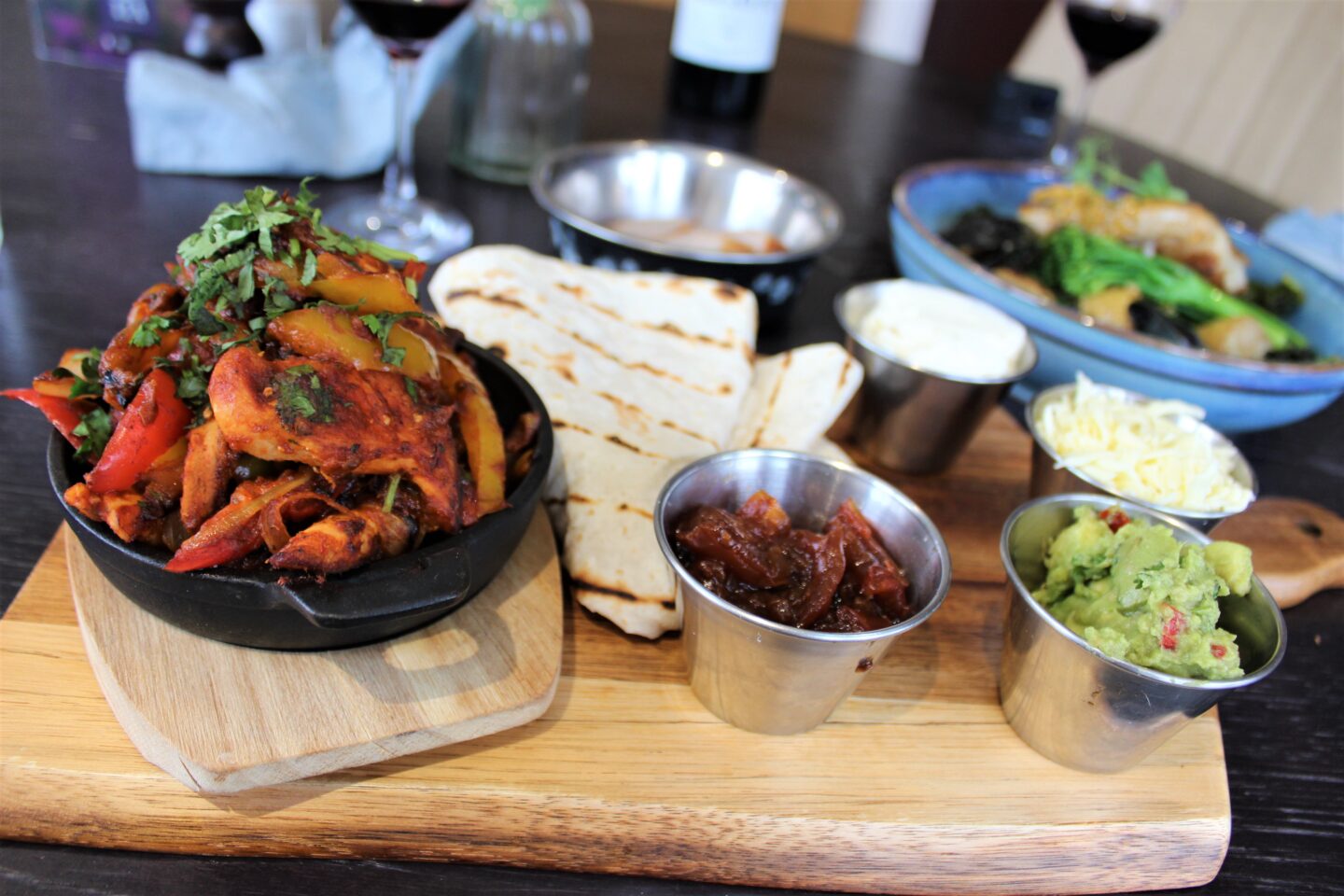 Mr B enjoyed the special of 'Pan fried cod, mussel sauce, new potatoes, cafe de Paris butter, tender stem broccoli and crispy kale'. The cod was perfectly cooked and Mr B commented what a lovely dish it was.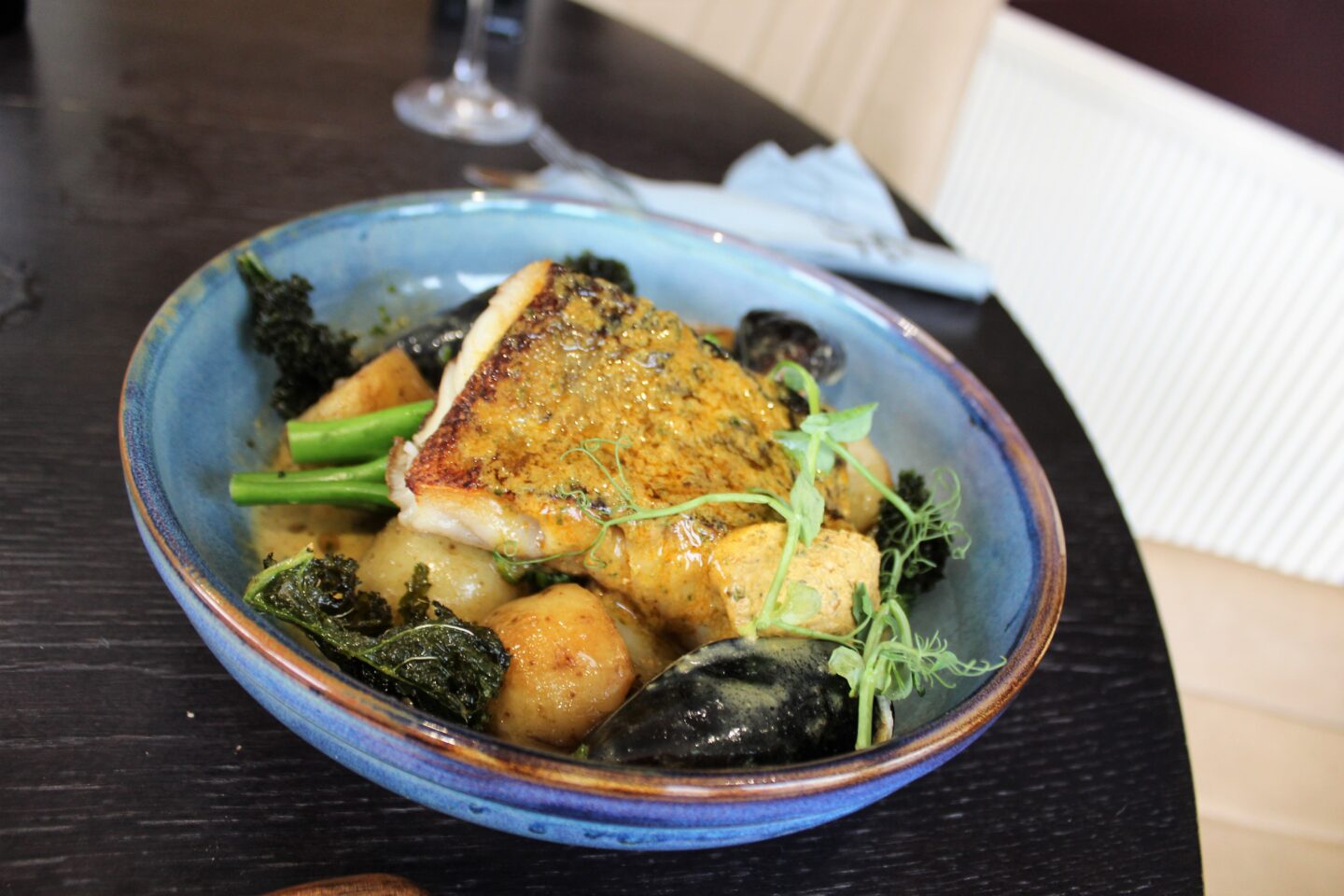 With just enough room for dessert, I chose the fudge brownie sundae which was sweet, chocolatey and extremely yummy! Mr B enjoyed the always popular sticky toffee pudding which came with toffee sauce and a scoop of vanilla ice cream.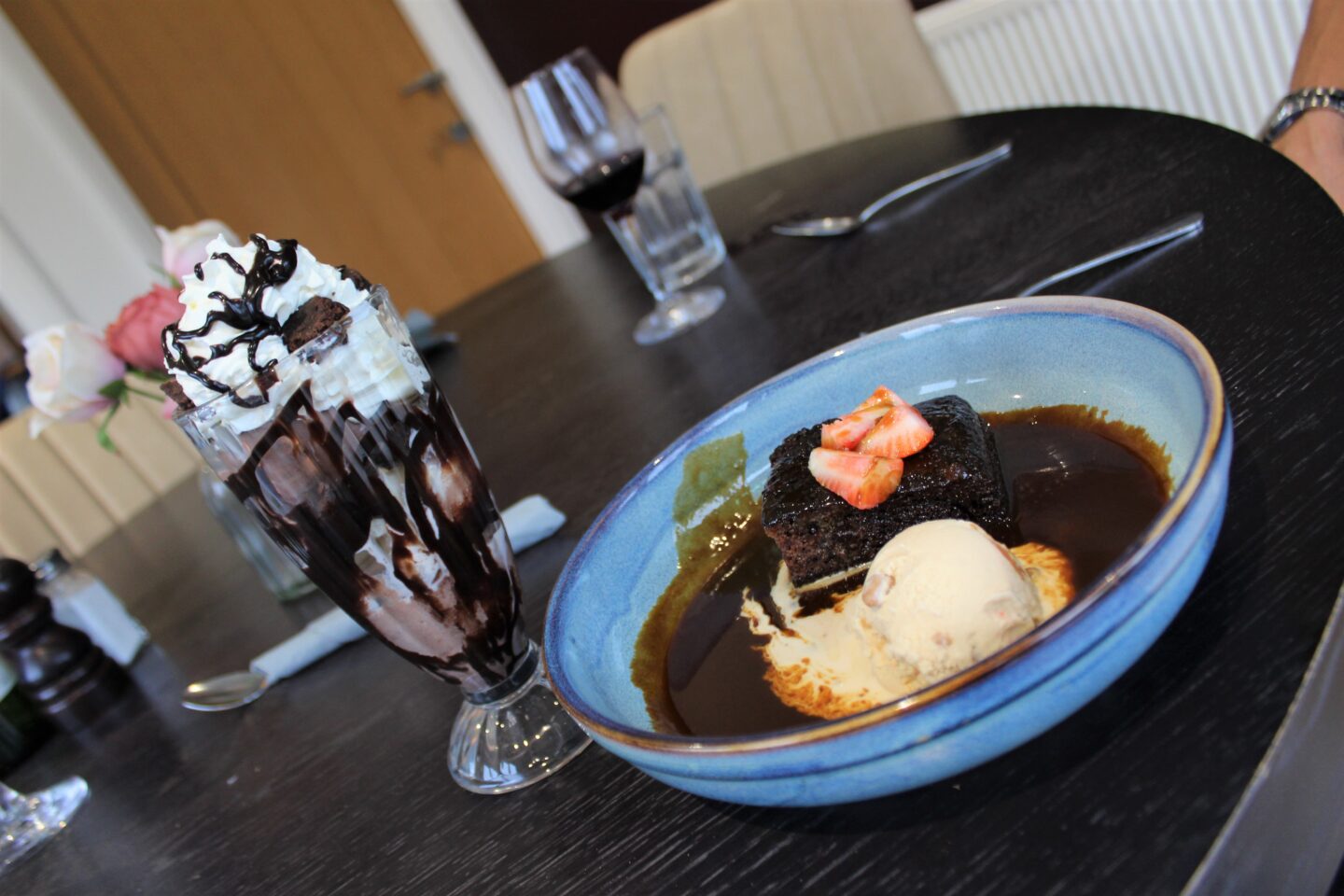 We were both really pleased with the food and the lovely service and to top off our visit they offered JoJo a sausage, so there were two very happy humans and one very happy pooch all full after our visit to the G&Tea House.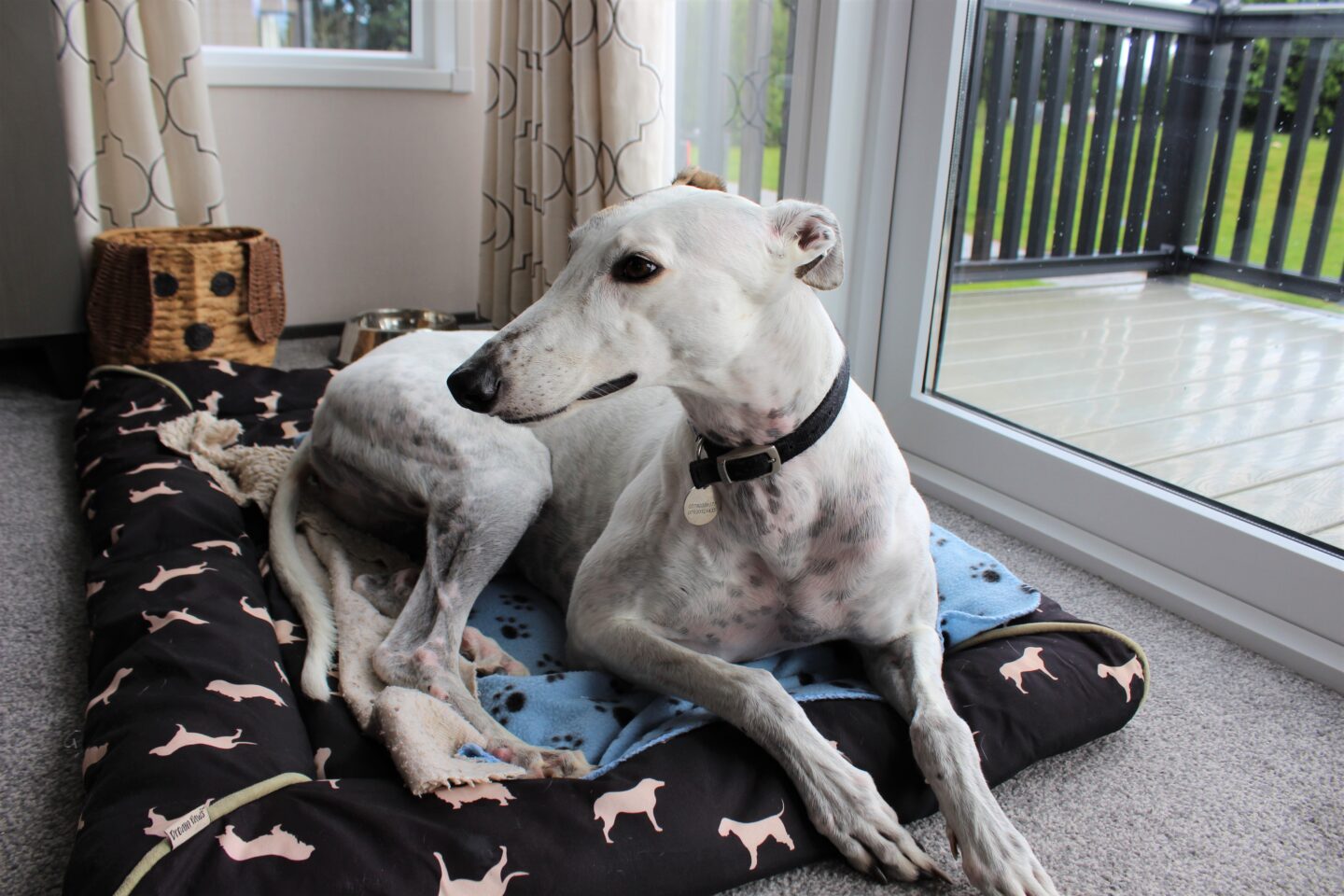 We loved our stay. The lodges are a real 'home away from home' with everything you could want and with so many wonderful places to explore on the doorstep.