Mr B and I both love our cocktails, but only usually enjoy them on a night out. I wanted to try making them at home, however, I was put off by the thought of buying all these different bottles of spirits, making a cocktail with them once and then having the bottles gather dust on our drinks trolley never to be used again!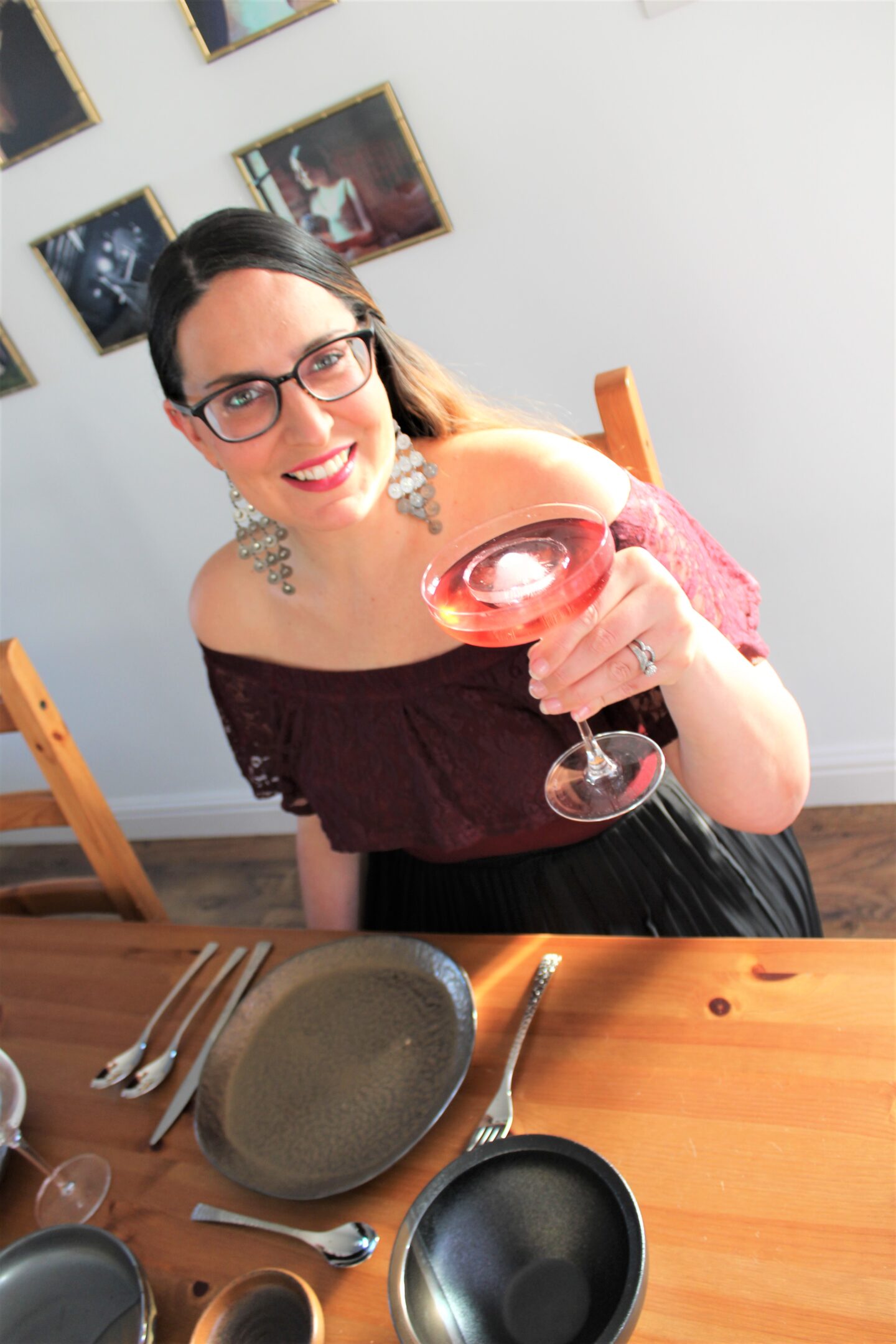 So our quest for quality drink-at-home cocktails began! I'm afraid to say most of the supermarket offerings just weren't up to scratch, a mix of poor quality ingredients, low alcohol content and some tasting so sweet you feel like you should be taking a trip to the dentist as soon as you have drank them!
Here is my round up of my favourite, quality, drink-at-home cocktails . . .
NIO cocktails
High-end cocktails already mixed for you and posted through your letter box. NIO, which stands for 'need ice only', had a really good selection of cocktails to choose from and you can opt for a box of three, six or nine. We had a box of six.
When they landed on the doorstep I was impressed with the smart and compressed packaging. Each cocktail is one serving so all you need to do is pop them in the fridge, pick your favourite glass, add a few ice cubes and you're away.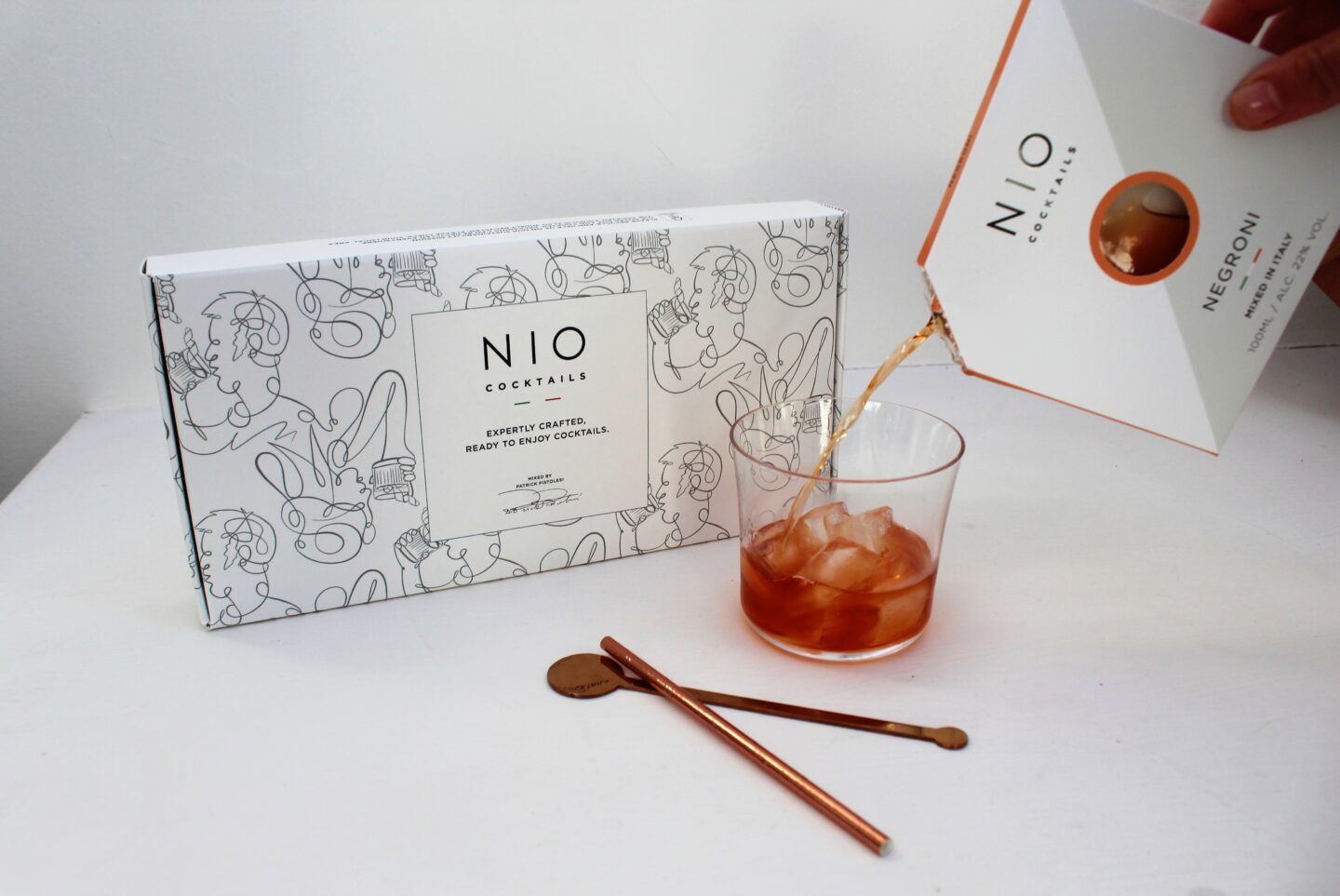 One of the first ones I tried was the Cosmopolitan. This classic is my favourite cocktail of all time. This cosmo is made with Ketel One vodka, Cointreau, cranberry and lime. It tasted like how I would expect a cosmo to taste if I had ordered it in a high-end bar – my first taste of a NIO cocktail and I was very impressed! This Cosmopolitan also won the Spirits Business Spring 2021 Silver Medal in the blind tasting awards.
Mr B really enjoyed the Negroni. Perfect for a pre-dinner cocktail, it is made with Tanqueray Gin, Cocchi Storico Vermouth di Torino, Campari and Angostura Aromatic Bitters. It had a really good balance of sweet-sour. This cocktail won the top Master accolade at the Spirits Business 2021 Spring Blind Tasting awards. After tasting it is clear to see why.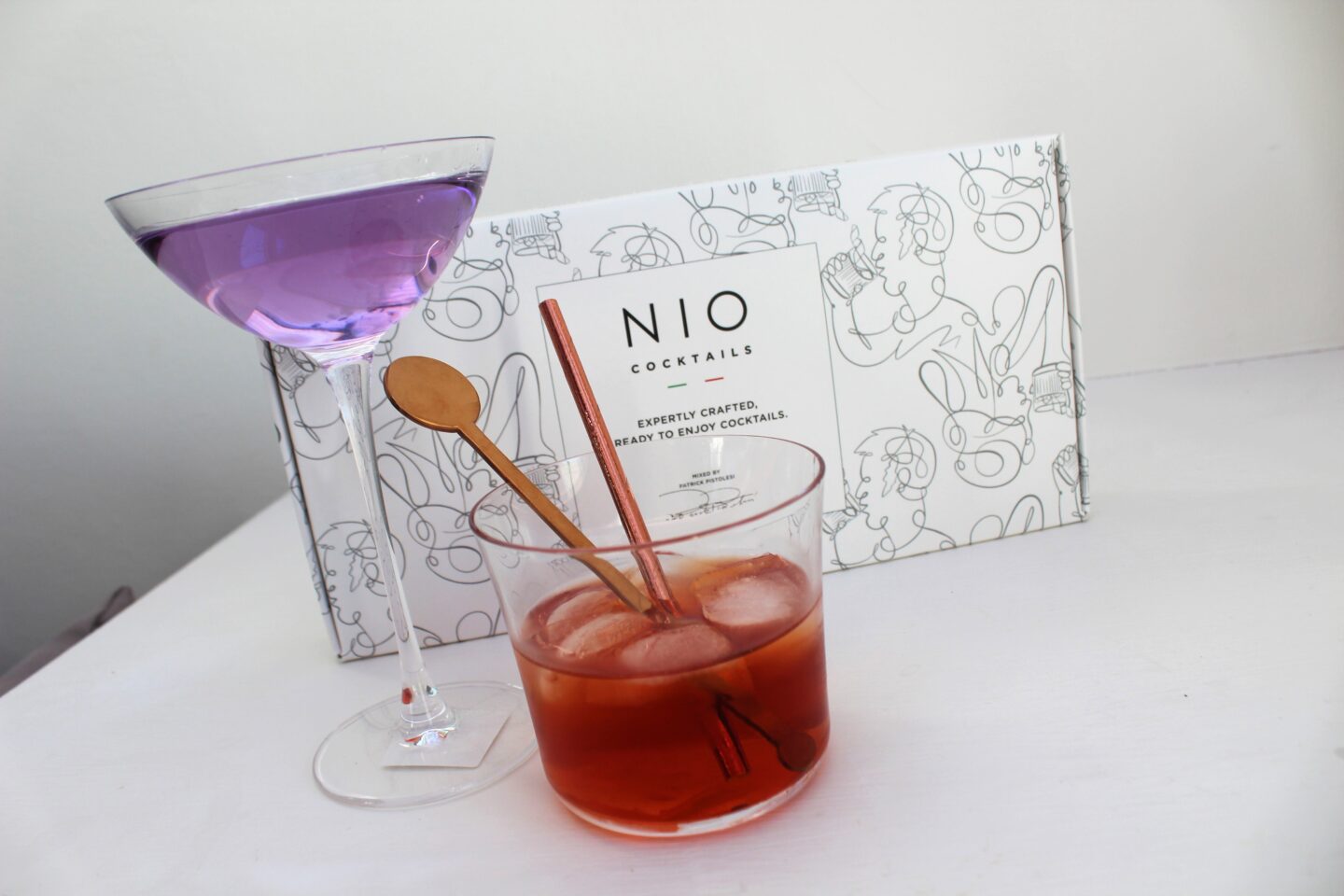 Impressed that two of our favourite cocktails tasted just like we would expect them to taste if we were sat at a fancy bar watching them being expertly made in front of us, it was time for us to sample the rest. It's worth saying that we were both pleased with the alcohol content of these. The strength ranged from around 20 per cent to 28.9 per cent for the espresso martini. You could really sit back, relax and enjoy these cocktails. They are the kind of cocktails that you want to sip and savour rather than polishing them all off in one go!
Others we tried and thoroughly enjoyed were the Daiqiri which was made with Pampero Rum Blanco, citrus and liquid sugar. It had a lovely balance between sweet and sharpness. The Gin Proved, made with Tanqueray Gin, Bols Parfait Amour Liqueur, Organic Citric Acid and Toschi Liquid Sugar, had a lovely subtle sweet and floral taste and was also a beautiful colour.
The classic Gimlet was simply combining Tanqueray Gin, Finest Call Cordial Lime and a splash of water. This delivered a lovely sharp and refreshing cocktail. Last but not least and another one of Mr B and I's favourite cocktails. The popular Espresso Martini, made with Ketel One Vodka and Borghetti Coffee Liqueur, was sharp, strong and perfect for an after-dinner cocktail.
Bottle Bar Shop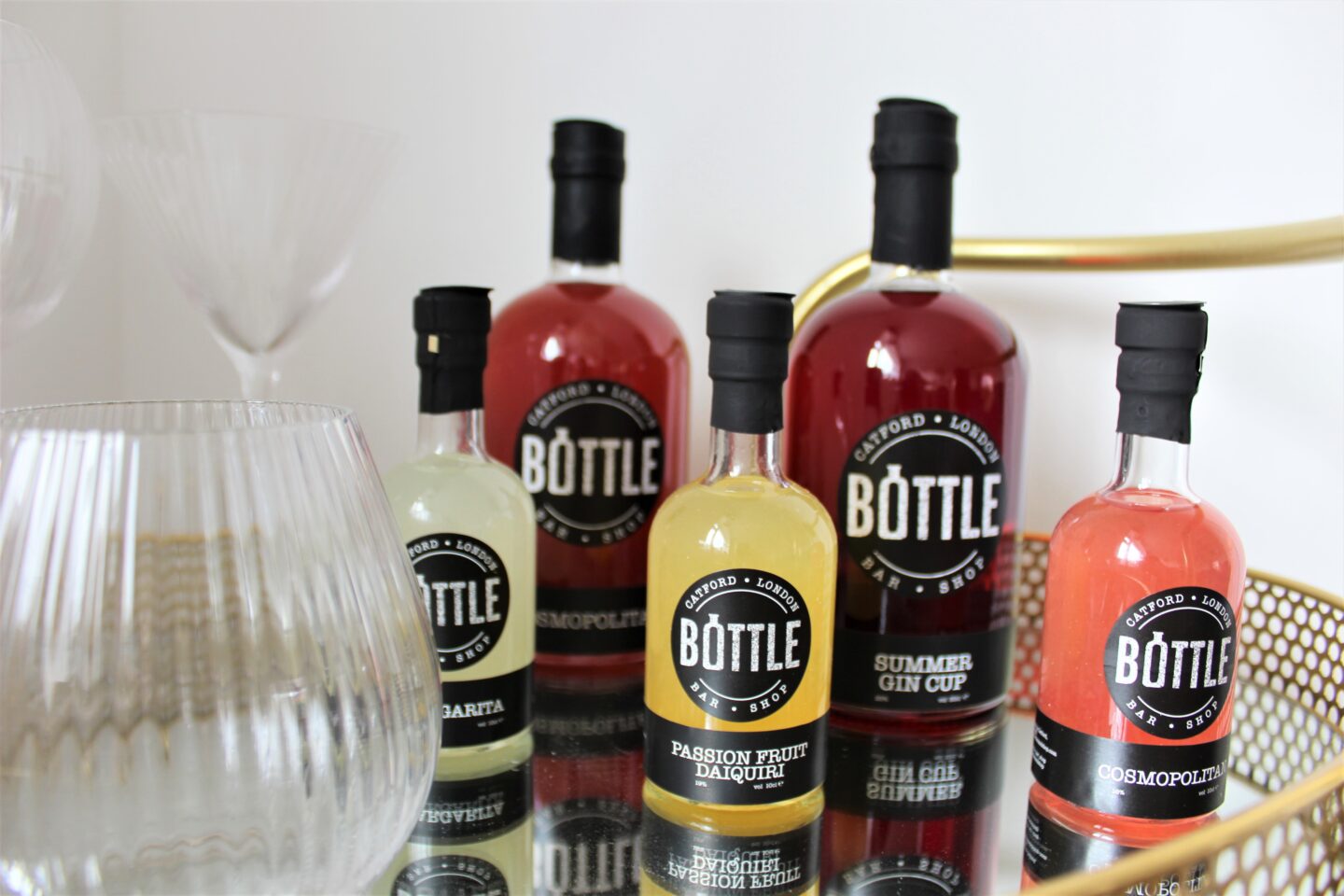 This award-winning shop produces handmade bottled cocktails, no additives or flavours, all natural ingredients, made in small batches mixed by hand. I had heard so many good things about these cocktails so couldn't wait to try them for myself!
They have a great selection including their Lychee Martini,  Paloma, Remedy and Elderflower gin martini to name just a few.
I am always drawn to my favourite cocktail, a Cosmopolitan. Made with Holy Grass vodka, orange liqueur, cranberry and lime, it had the perfect balance and tasted absolutely amazing, a cosmo Carrie Bradshaw would be proud of and one I loved!
As a lover of all things passion fruit flavoured, I was looking forward to trying the Passion Fruit Daiquiri. I also love rum so it was no surprise to me when I tried this cocktail and found it utterly delicious! It packed quite a punch and what I really like about a well-made passion fruit cocktail is that it has that perfect mix of sweet and tart and this had just that. It was made with white rum, lime juice, passion fruit juice and passion fruit syrup.
Whilst I was sipping on the Passion Fruit Daiquiri, Mr B was sitting back and enjoying the Margarita, a classic cocktail which is usually on my holiday cocktail list! I love how sharp a Margarita is and find them quite refreshing. This one contained silver tequila, orange liqueur and lime juice – simple good quality ingredients which created an easy-to-drink, delicious cocktail.
A surprise standout for us was the Summer Gin Cup. Mr B and I were both very pleased we had the sharing size rather than the individual as we  both sat outside sipping on this perfectly crafted cocktail. We agreed it was a fantastic summer drink. We mixed ours with lemonade, but you can also mix it with ginger ale. Bottle Bar shops take on the classic Pimms, but I have to say, in my opinion, it's so much better than Pimms!
As well as tasting delicious, the cocktails all come in beautiful bottles which make a great addition to your drinks trolley, that is if you can keep them on there long enough!
Liberation Cocktails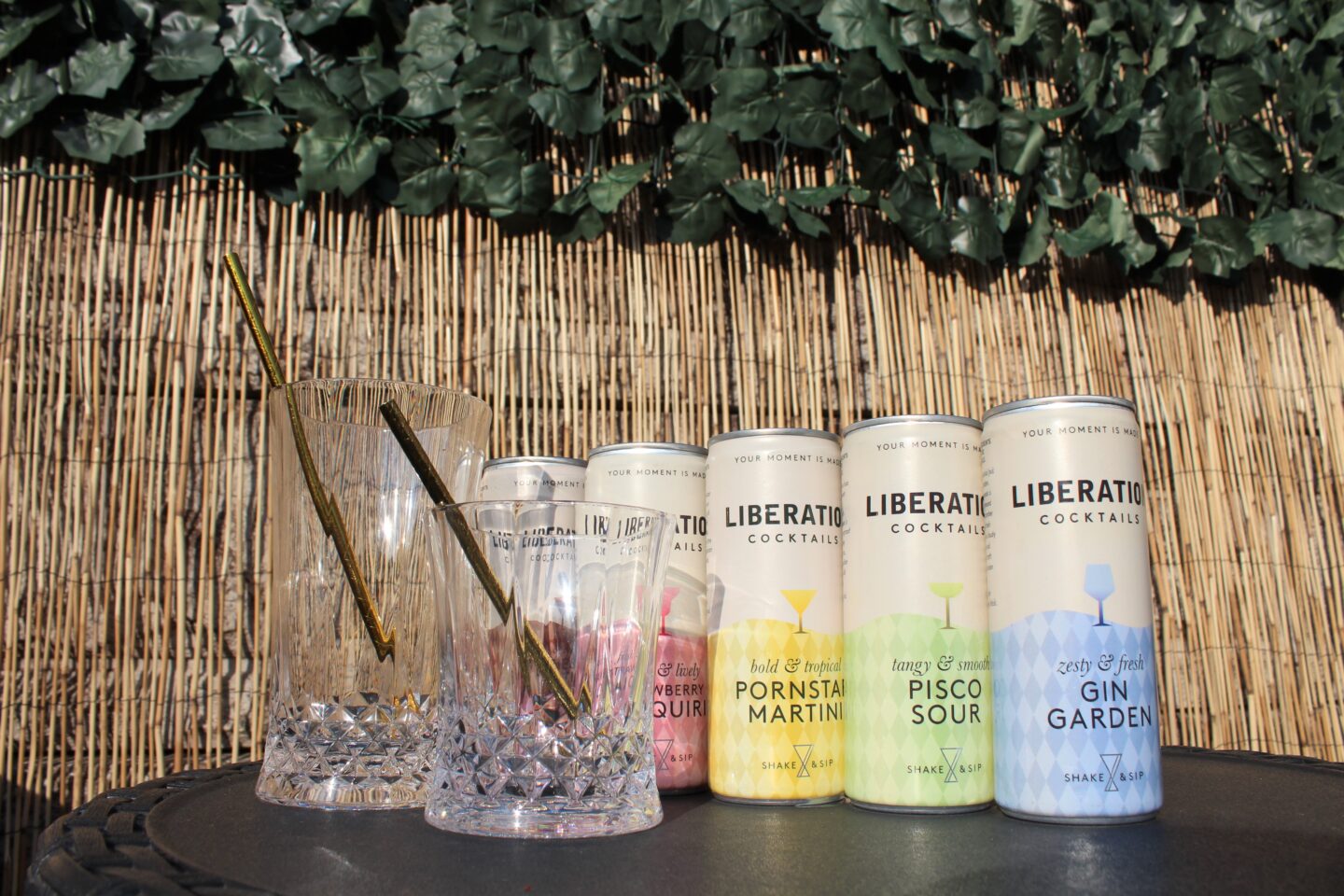 As well as being very tasty, these high-quality cocktails in a can are really handy for taking on a picnic, day trip or a garden party. What drew me to Liberation was that all their cocktails are 100 per cent free of additives and artificial ingredients. They have five different pre-mixed canned cocktails so naturally we tried one of each!
On a sunny day I was immediately drawn to trying the Strawberry Daiquiri. A perfect summer cocktail, this one is made with overproof craft distillery barrel-oaked white rum, British strawberry juice, lively Brazilian lime juice and sugar cane. It had the sweetness I would expect from a daiquiri and was very tasty.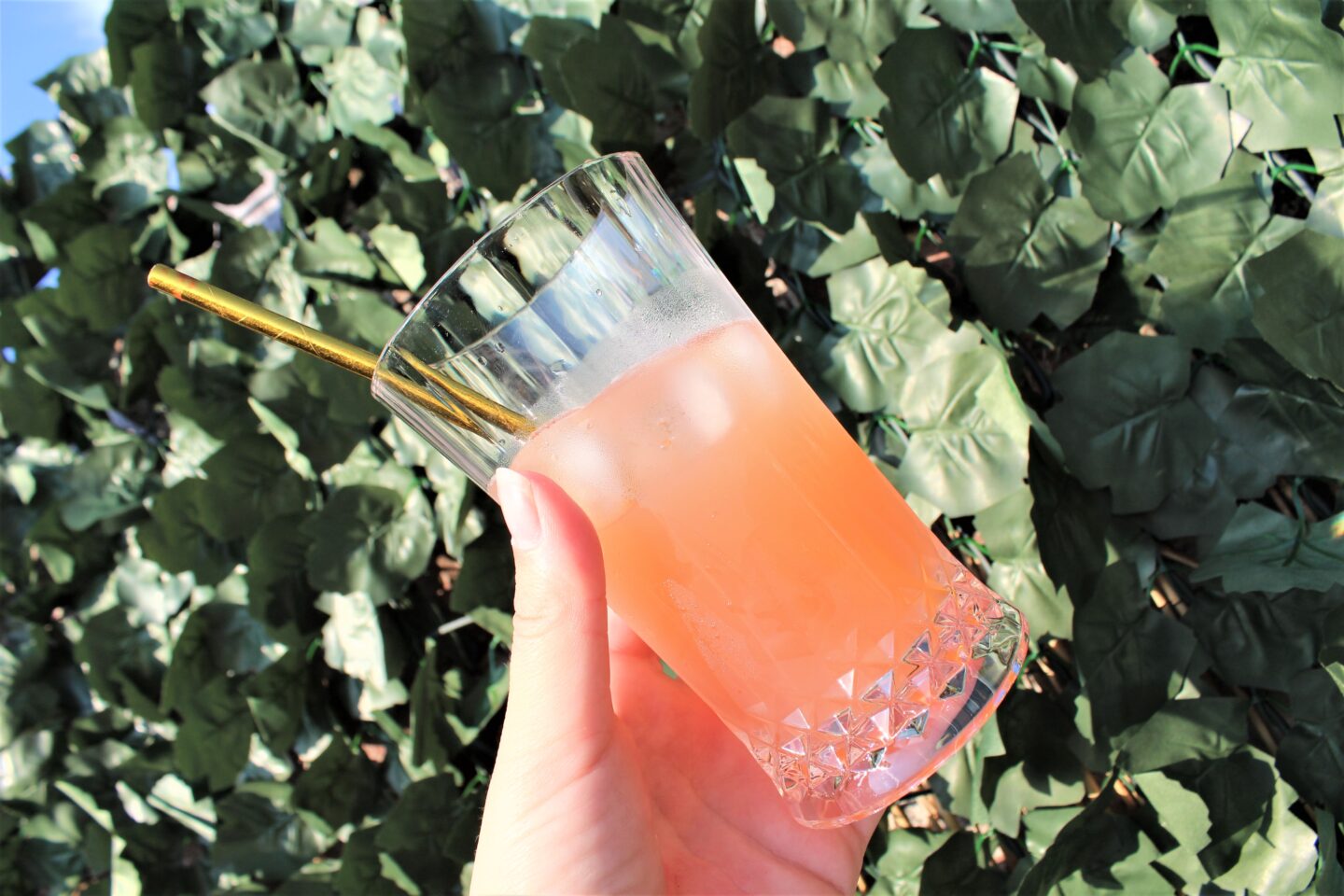 The next one I tried was the Gin Garden which contains pressed English cucumber infused with fresh elderflower, cloudy apple juice and overproof craft distillery London Dry Gin. This was a really light cocktail and the cucumber really came through which made it really refreshing to drink.
The always popular Pornstar Martini was sweet, punchy and delicious. This one was made with overproof craft distillery vodka, lively Brazilian lime juice, Madagascan bourbon vanilla, Ecuadorian passionfruit and sugar cane.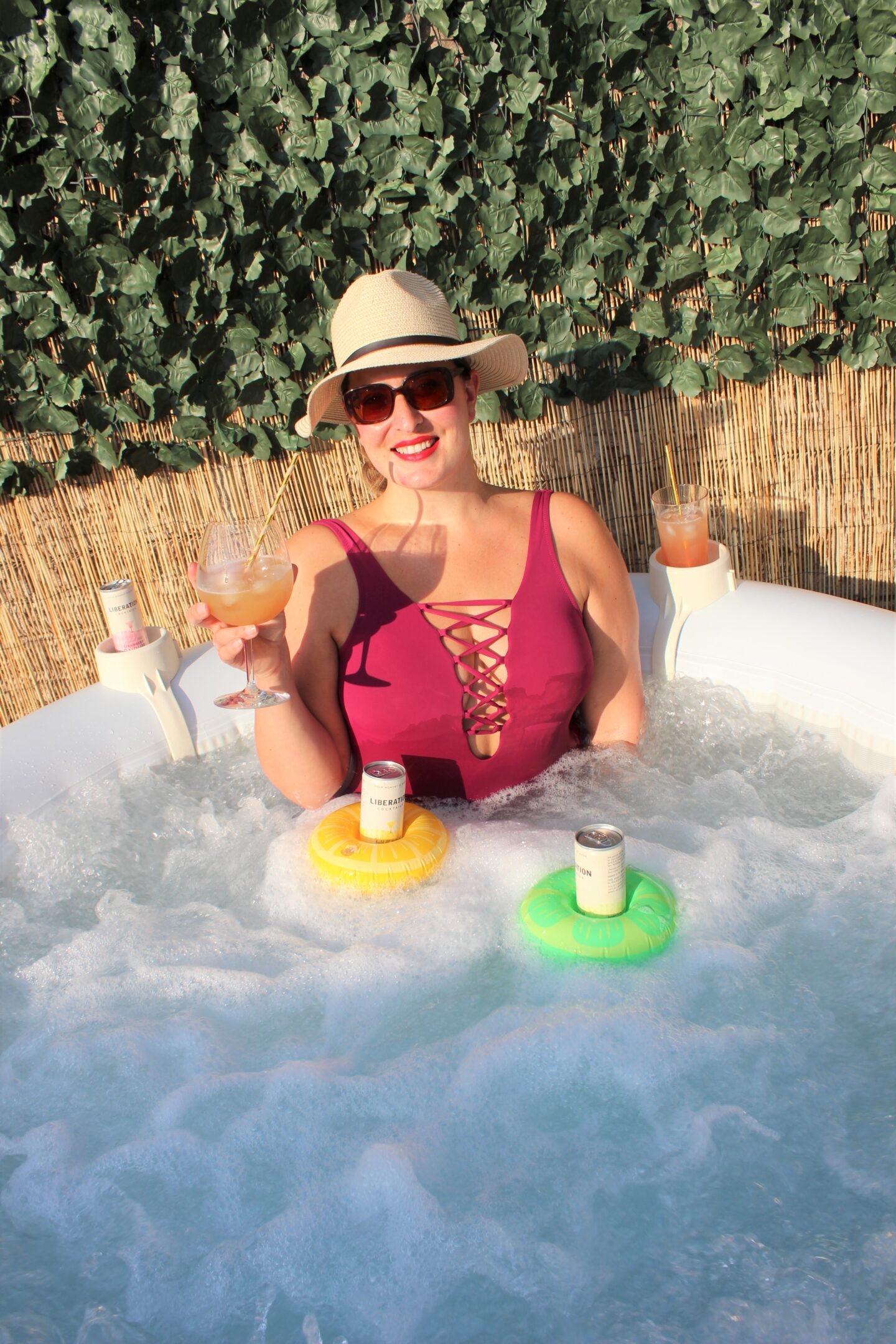 The other two we tried were the Pisco Sour made with overproof craft distillery Peruvian Pisco, pressed Brazilian limes and a little cane sugar, this was sharp with a sweetness to it. And also the classic Espresso Martini, this delivered a good kick of coffee flavour with a sweetness and was smooth from the vodka.
All the glasses and tableware I used for my cocktails are from UTOPIA who have a huge range of designs made specifically for the hospitality industry.