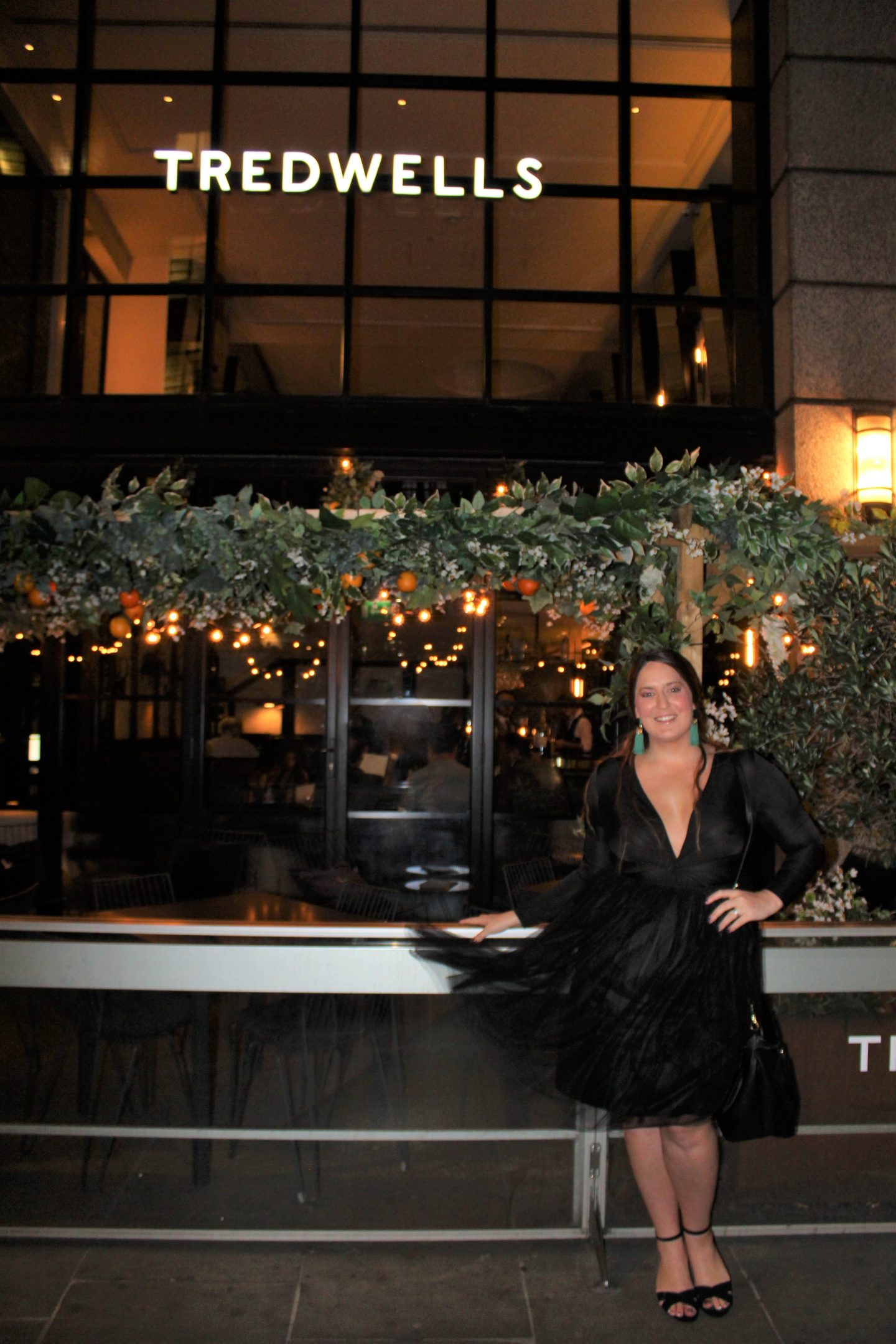 Our first night in London started in style with dinner at Tredwells, a Marcus Wareing restaurant and winner of AA's London Restaurant of the Year.
We were seated at one of the fabulous booths which had a great view of the bar – I always love watching cocktails being made!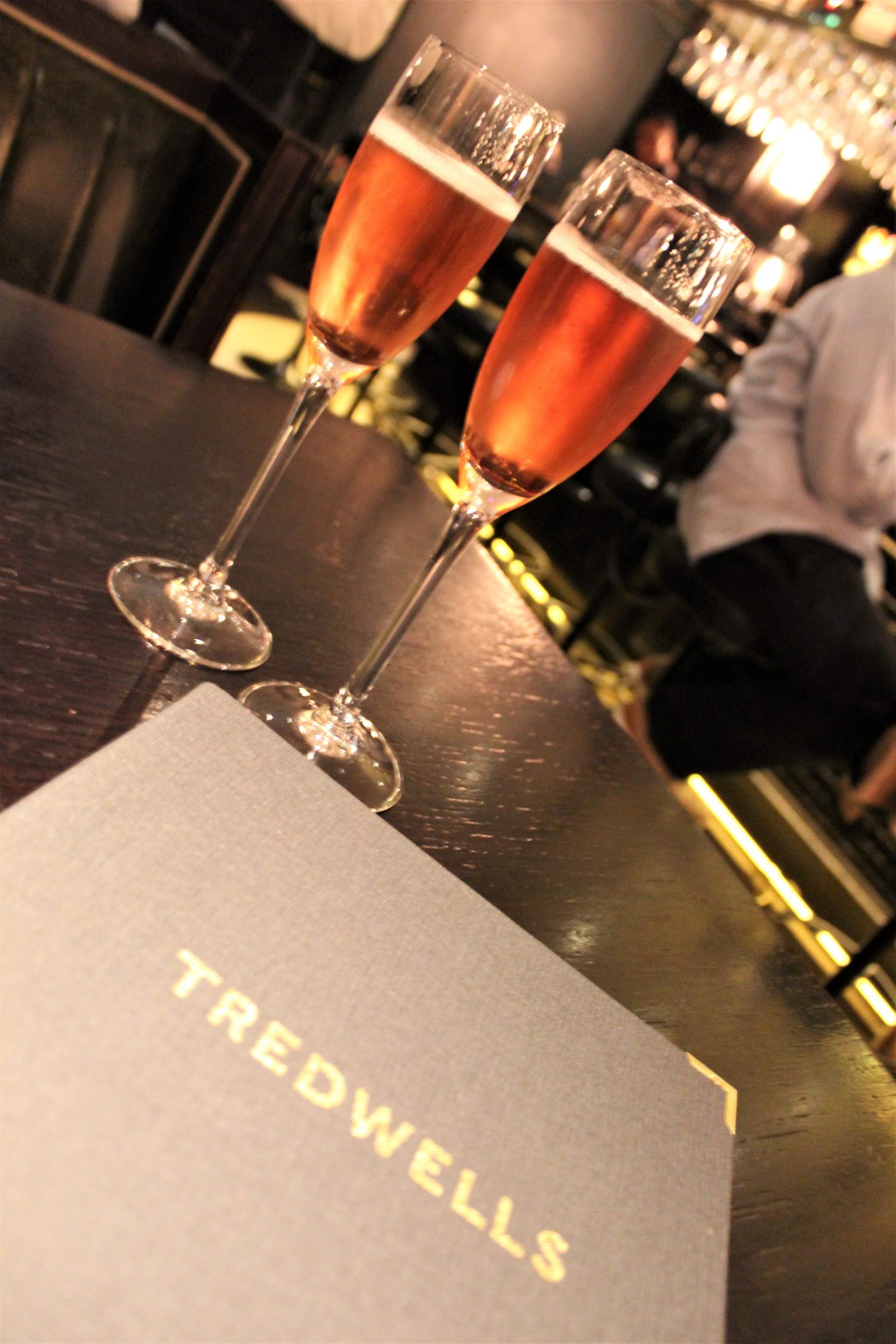 While we had a look at the menu we started off with Kir Royales (one of my favourite pre dinner drinks!) and some snacks . . . well I say snacks but they were rather sizeable! We had the Rosemary and Potato bread with cultured butter and the Cobble Lane Wagyu beef salami, picked peaches.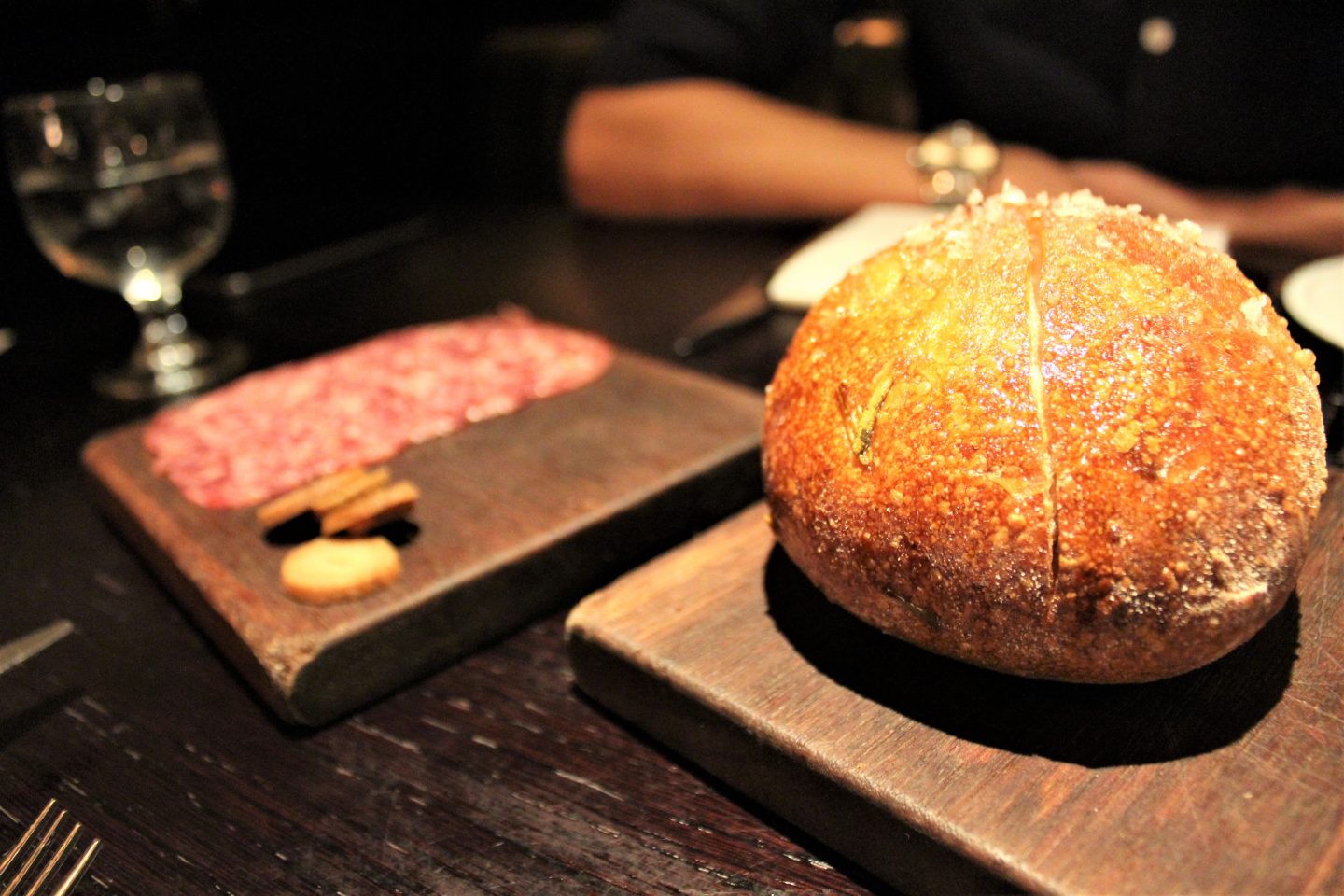 All I can say is WOW! The bread was fresh, light and full of beautiful Rosemary. The salami was hands-down the best salami I have ever had, it was so tender, lightly seasoned and really melted in the mouth. It nearly had Mr B and I fighting over the last piece!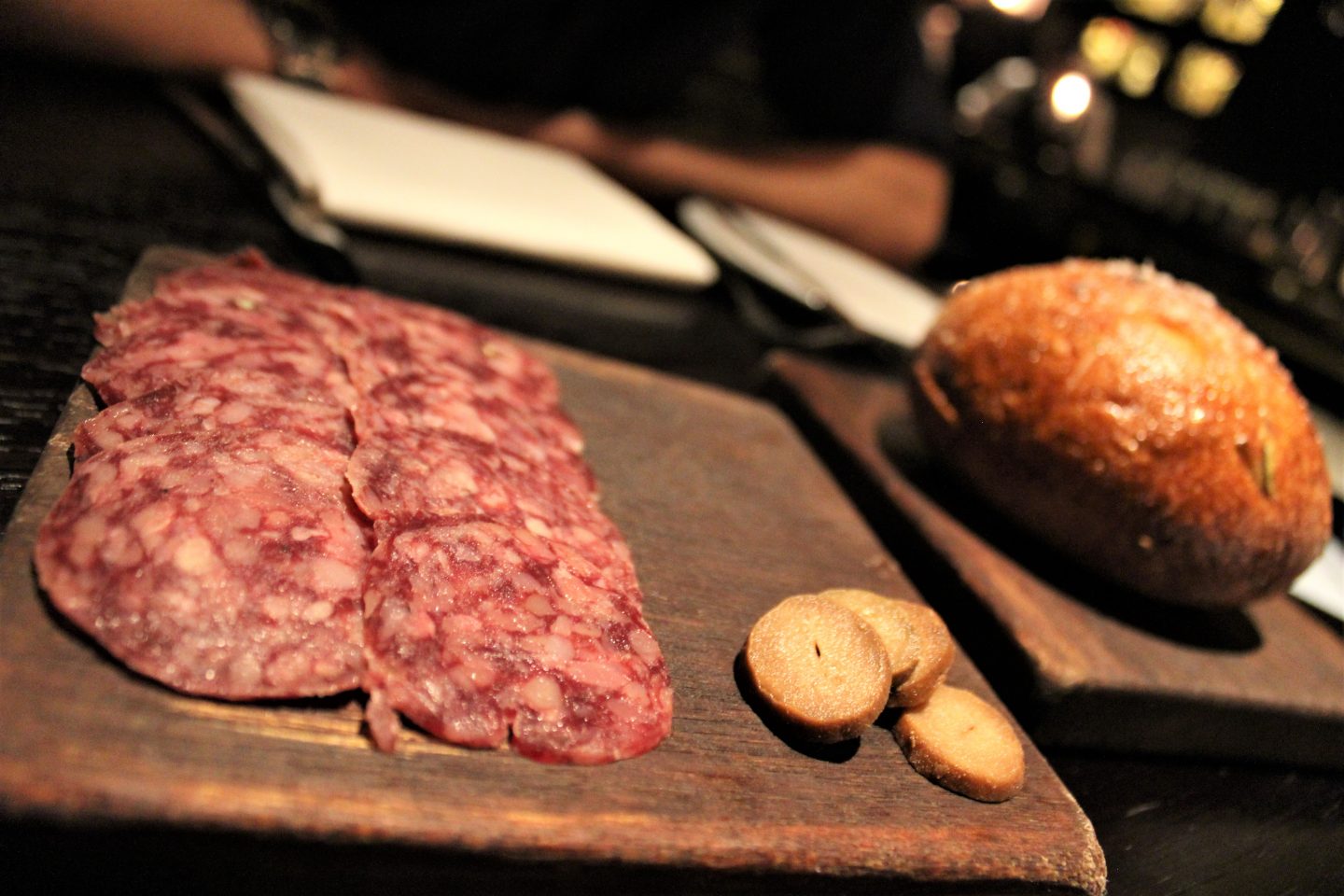 The menu is British and uses some really great produce, Mr B and I were really torn over what to order. I think we changed our minds at least four times! We asked the lovely manager Beth for some recommendations which helped us finally make a decision!
To start with I chose one of my favourite shellfish – Scallops – which were served with Scottish Girolles, sweetcorn and taramasalata. The scallops were lovely and plump and cooked beautifully, the Girolles added a meaty texture to the dish and had a sharpness. I was expecting a bit more of a punch from the taramasalata, but it didn't overpower the dish and let the scallops be the star.
Mr B opted for the Crispy lamp croquette, pink peppercorn, aubergine. The croquette had a lovely crispy coating and such delicate, tender meat on the inside.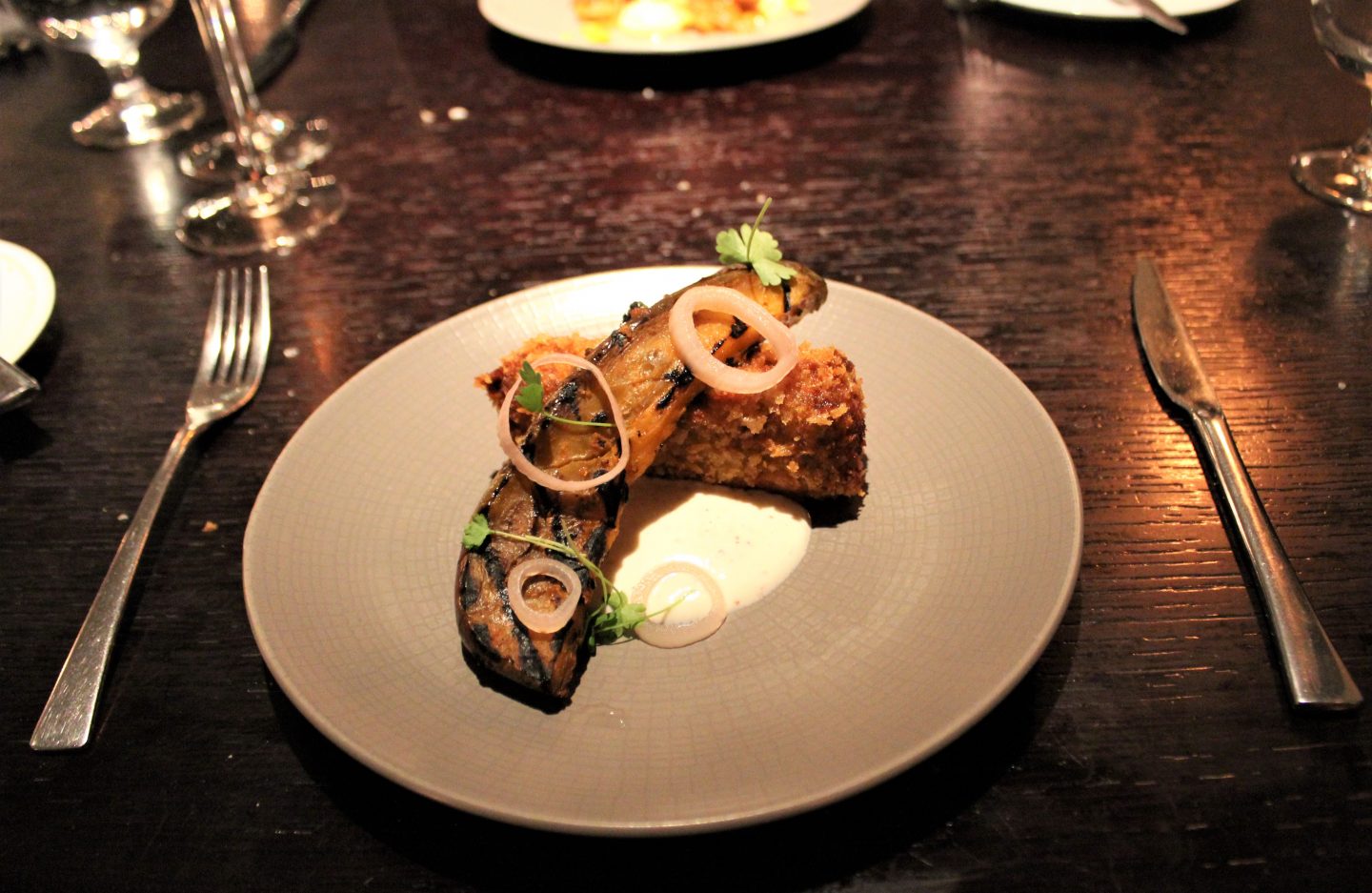 To go with our meal we chose a bottle of Malbec, which is my favourite red wine! I have never had a bad Malbec – I don't think one exists!
For our main we ordered the Chateaubriand. This is such a special cut of meat and I have fond memories of this dish as I had it on my 30th birthday and it was incredible, so it's safe to say this had to be excellent to live up to my memory!
We ordered ours cooked rare and it was served with bone marrow, braised onion and peppercorn sauce. We also ordered a side of triple cooked chips – you cant have steak without chips can you?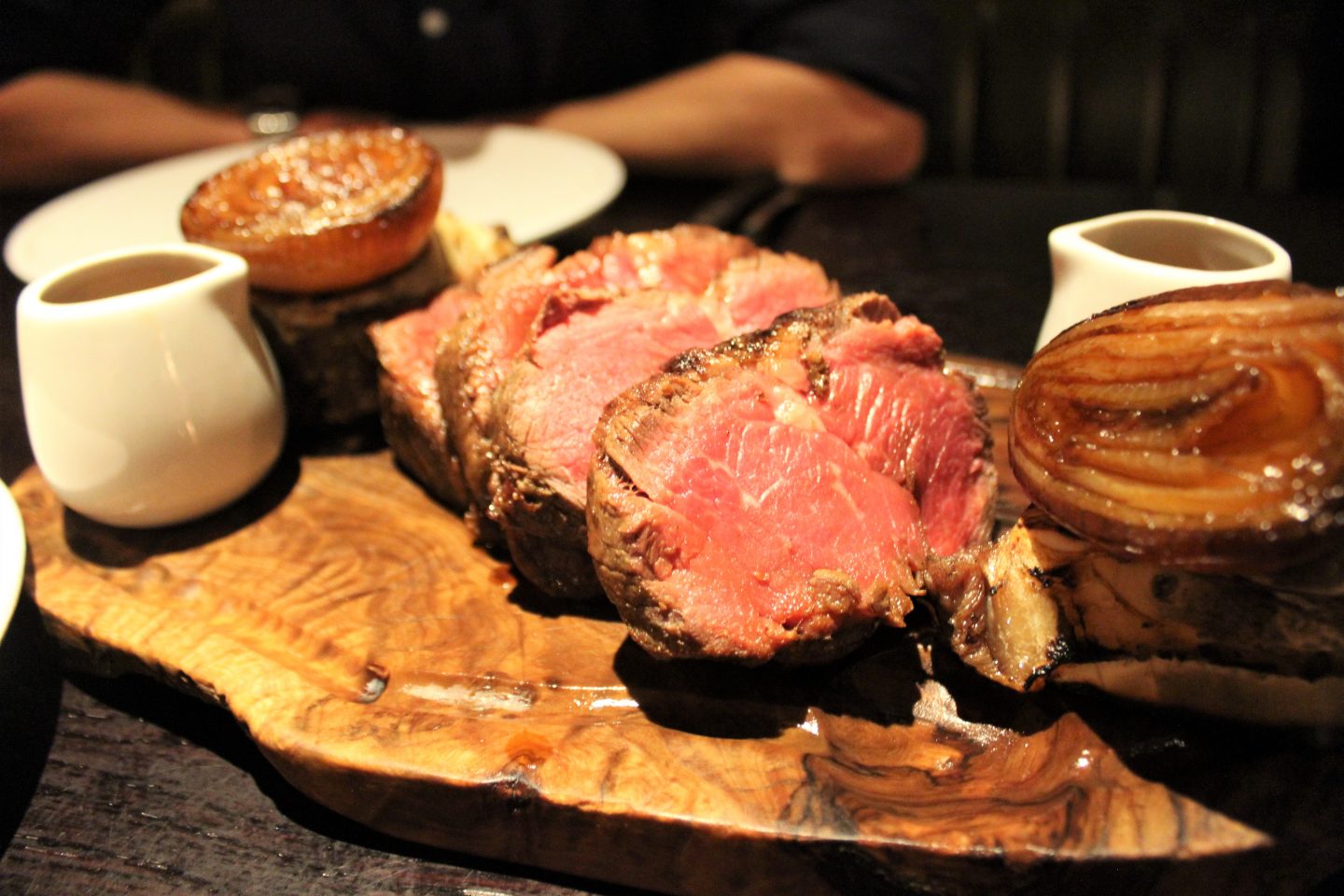 As soon as it was placed down in front of us I knew it was going to be something special – the meat looked beautiful. It was so unbelievably tender, so tender in fact you could have cut it with a spoon! Mr B, who would usually order medium rare, said how pleased he was that we ordered it rare as it couldn't have been any more perfect – big words indeed! It was seasoned really well on the outside and it truly was an incredible piece of meat that was cooked to perfection. The sides were all lovely accompaniments, especially the chips which were great for mopping up the sauce.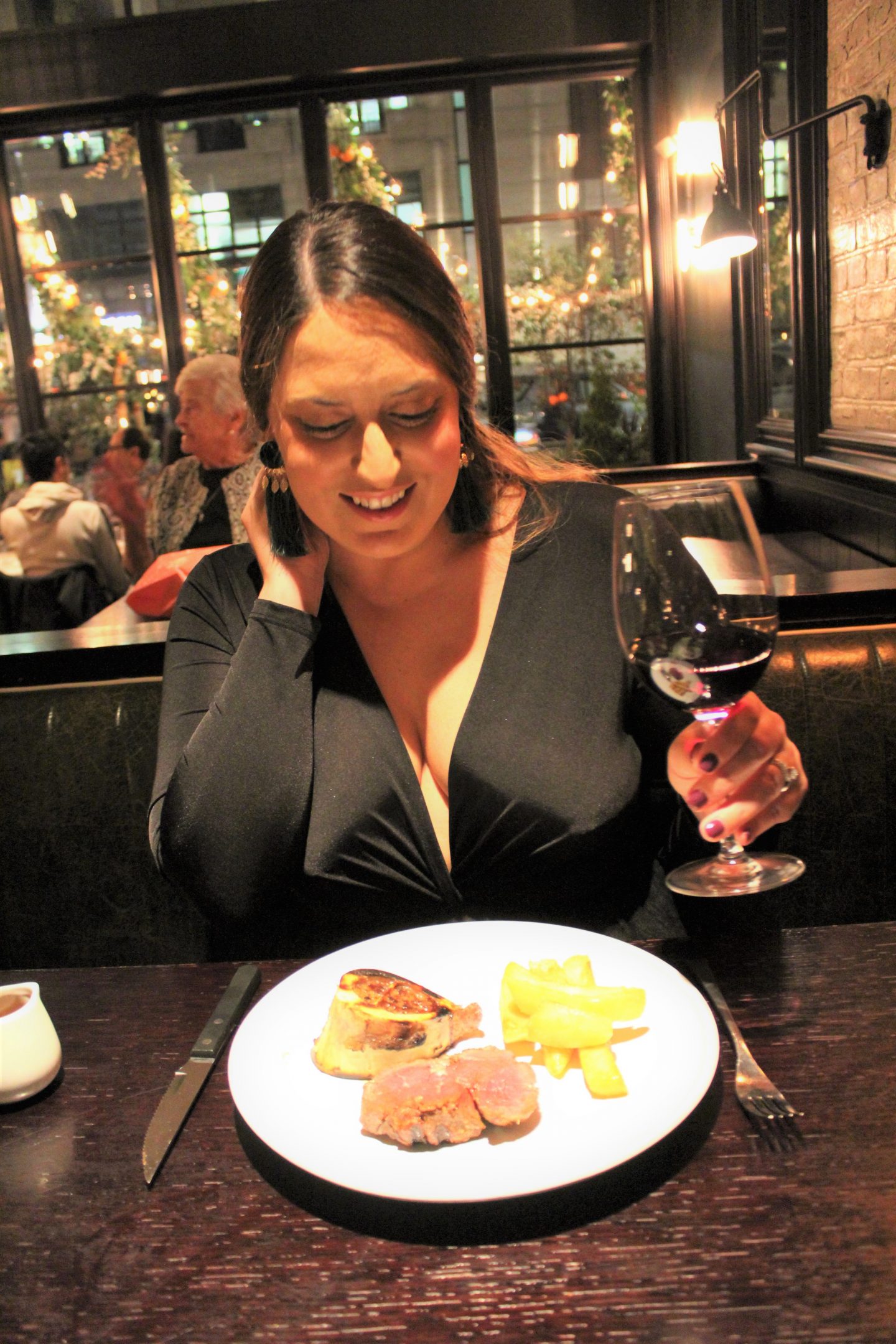 Before our desserts we both had the King Stone Dairy Rollright on Yorkshire parkin, a lovely cheese full of enough flavour to be married with the spicy flavourful parkin.
Dessert was an easy choice for me – 'Caramelised white chocolate mousse, espresso granite, tonka'. I adore white chocolate and love the unique taste of tonka beans. The mousse was light but full of white chocolate richness which the espresso granite cut through really well.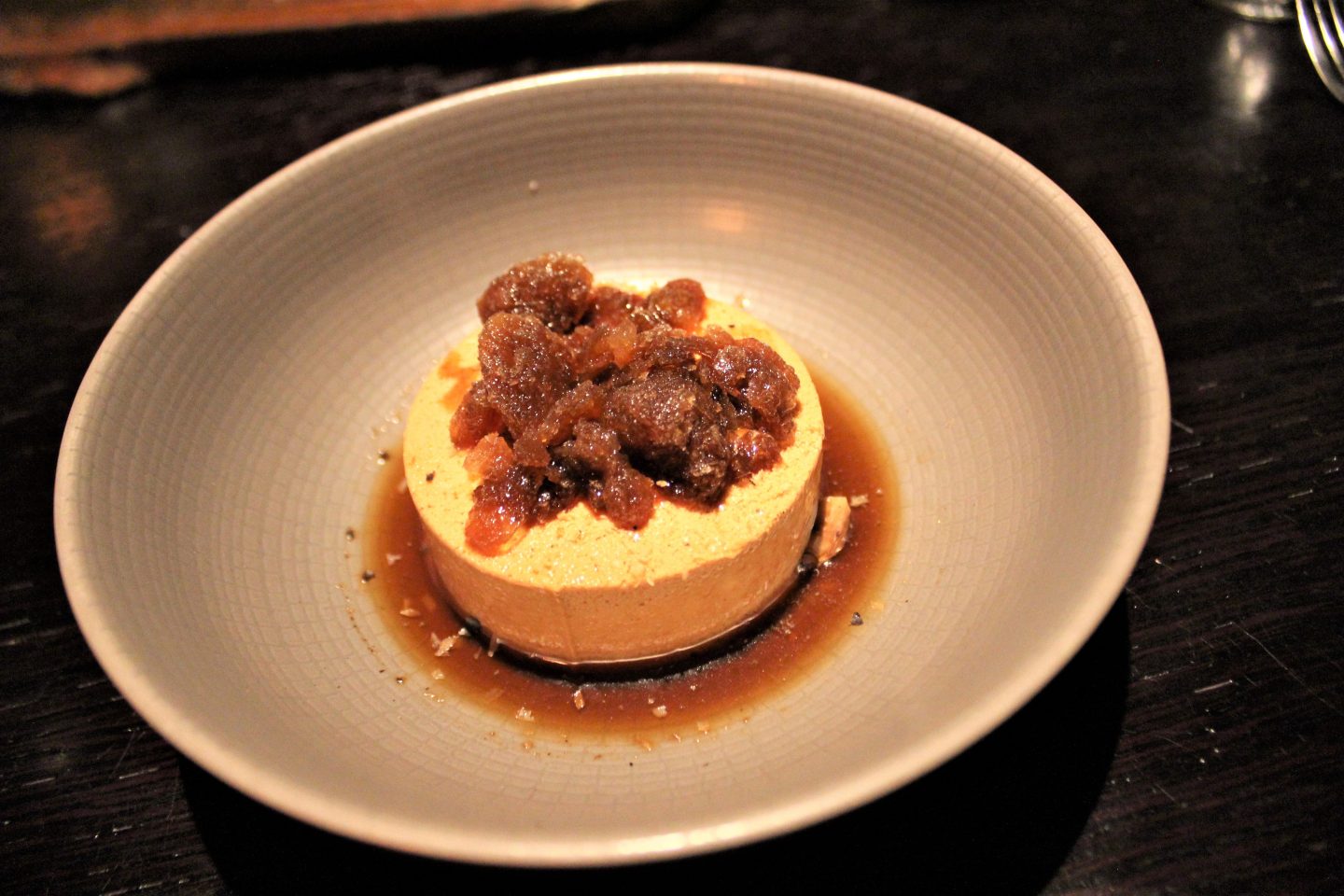 I have to say Mr B made a very good choice when it came to the dessert. He had the Sweet Taste of Tredwells, which came with three elements – a marinated pineapple and coconut mousse, a Chouxnut and salted caramel soft serve. I loved the Chouxnut, which was Tredwells' own twist on a Choux bun and a doughnut! But the absolute star of the three desserts was, hands-down, the salted caramel soft serve.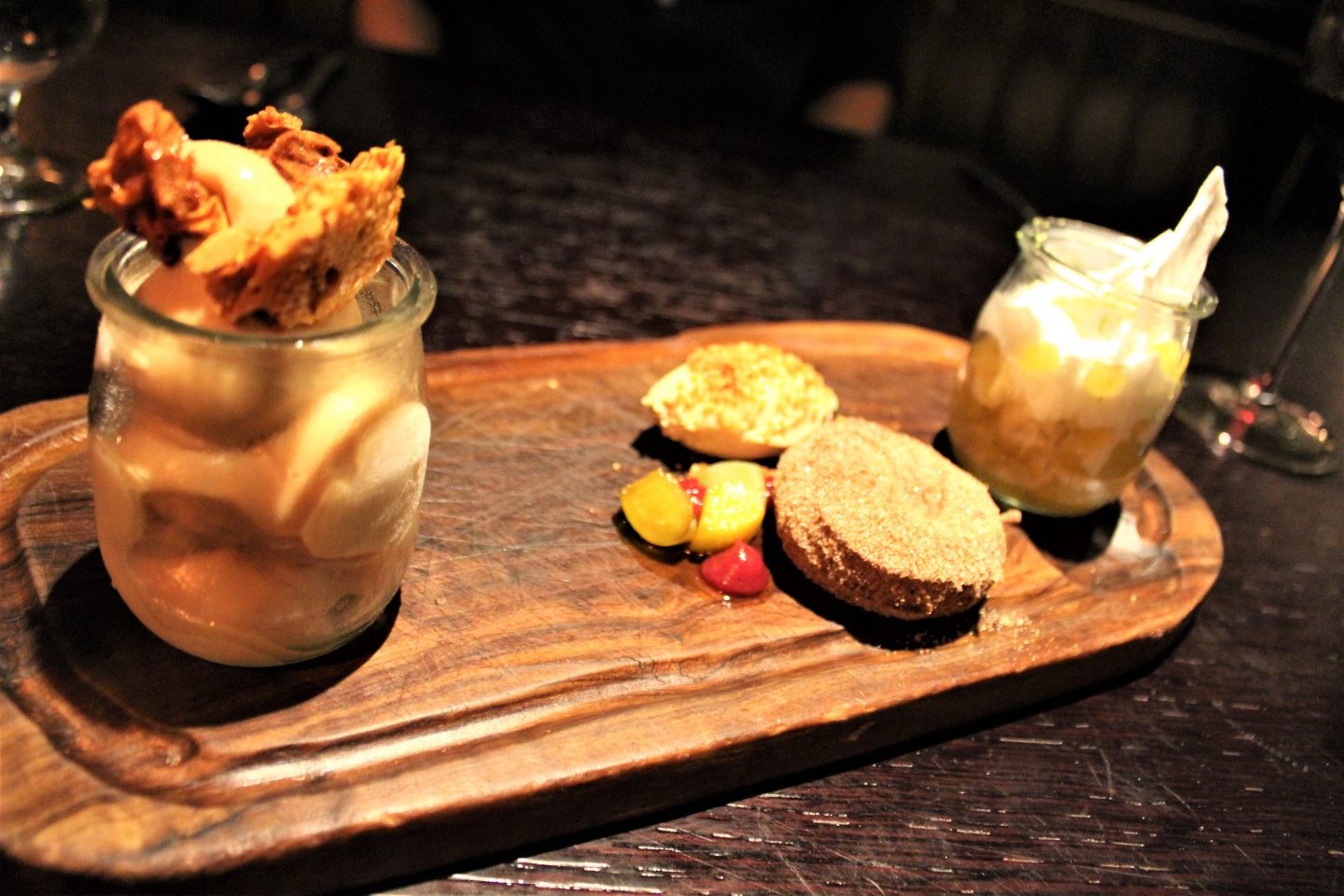 I love salted caramel and find a lot of places get the balance wrong between the two ingredients, usually by under-using the salt. Well Tredwells have got this spot on as the flavours were really punchy and it was as creamy as can be! I wish they sold this by the tub – it is one special ice cream!
Mr B and I loved everything about our visit to Tredwells – the excellent menu, attentive and friendly service, atmosphere, décor and great drinks!