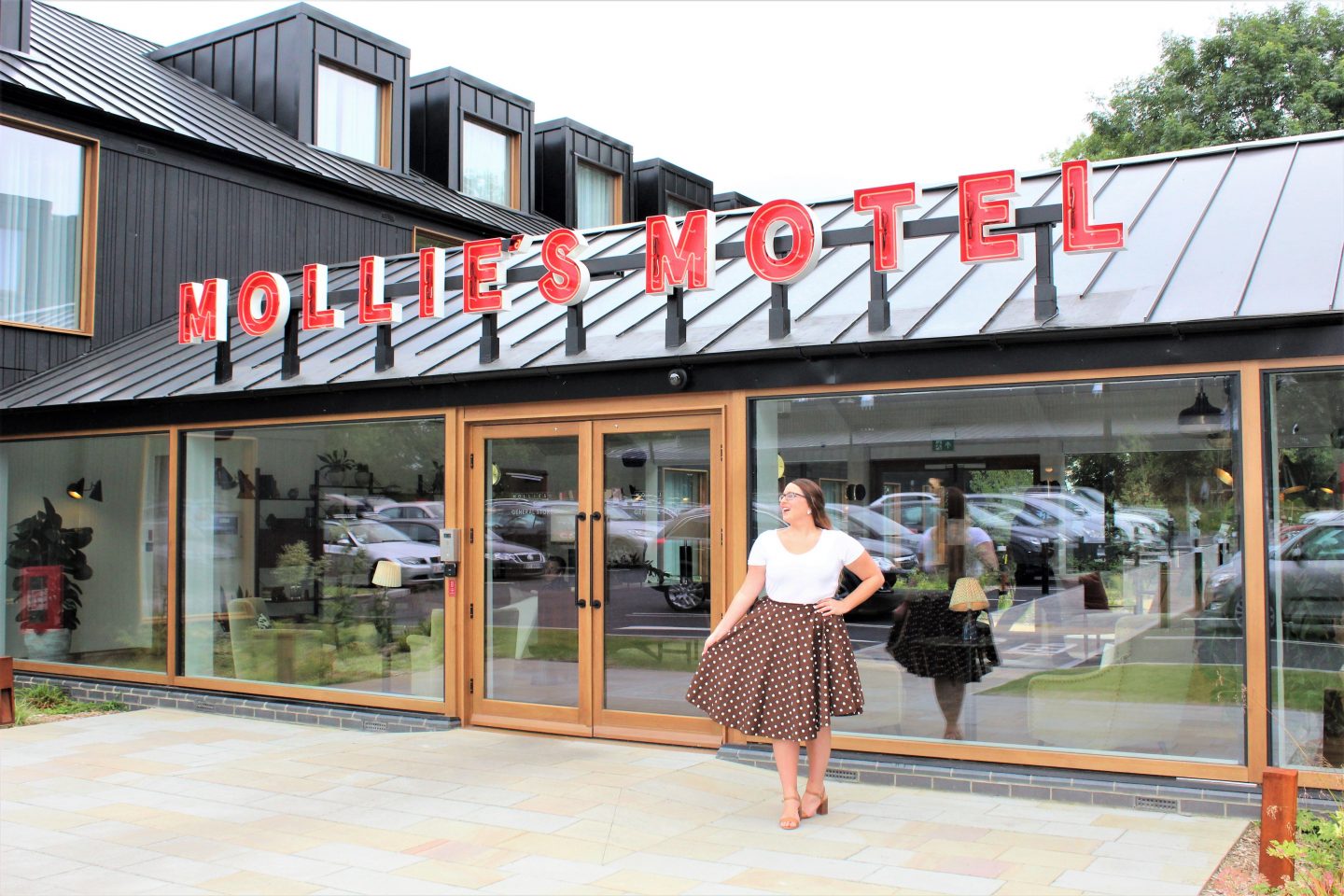 When I think of America I think of the West Coast road trip Mr B and I took, staying in cute friendly motels and eating incredible food! Since that holiday I've been in love with American themed diners. The few that we have in the UK have all turned out to have very mediocre to very poor food!
When I heard about the newly-opened Mollie's Motel and Diner in Oxfordshire and started to see pictures pop up on social media, I knew Mr B and I had to give it a try!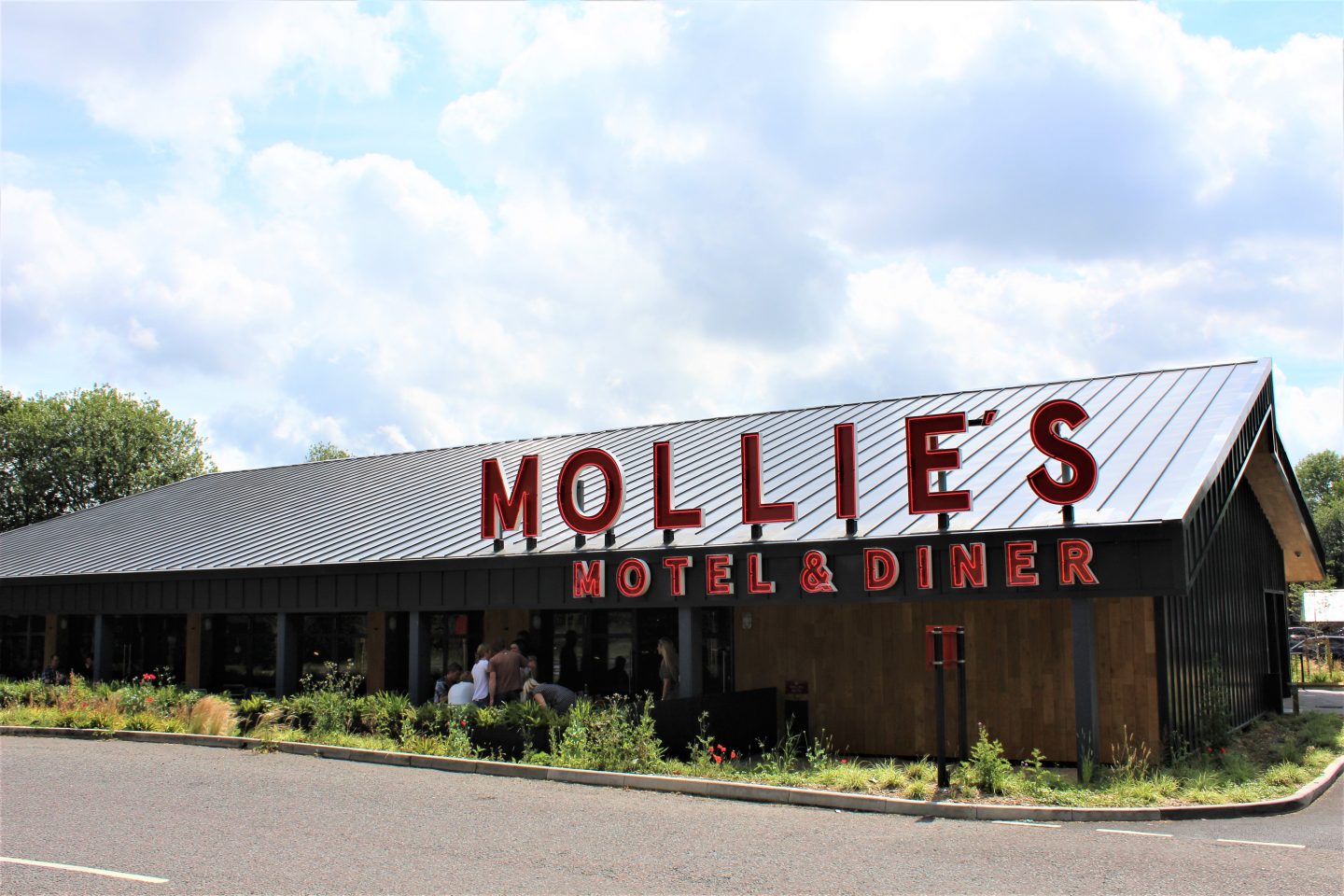 Opened by the Soho House group, I was expecting stylish rooms and tasty food but I wanted it to have that American roadside feel to it.
After spending a lovely afternoon in Oxford we made the short 20-minute drive to the motel and I kind of fell in love as soon as I saw it . . .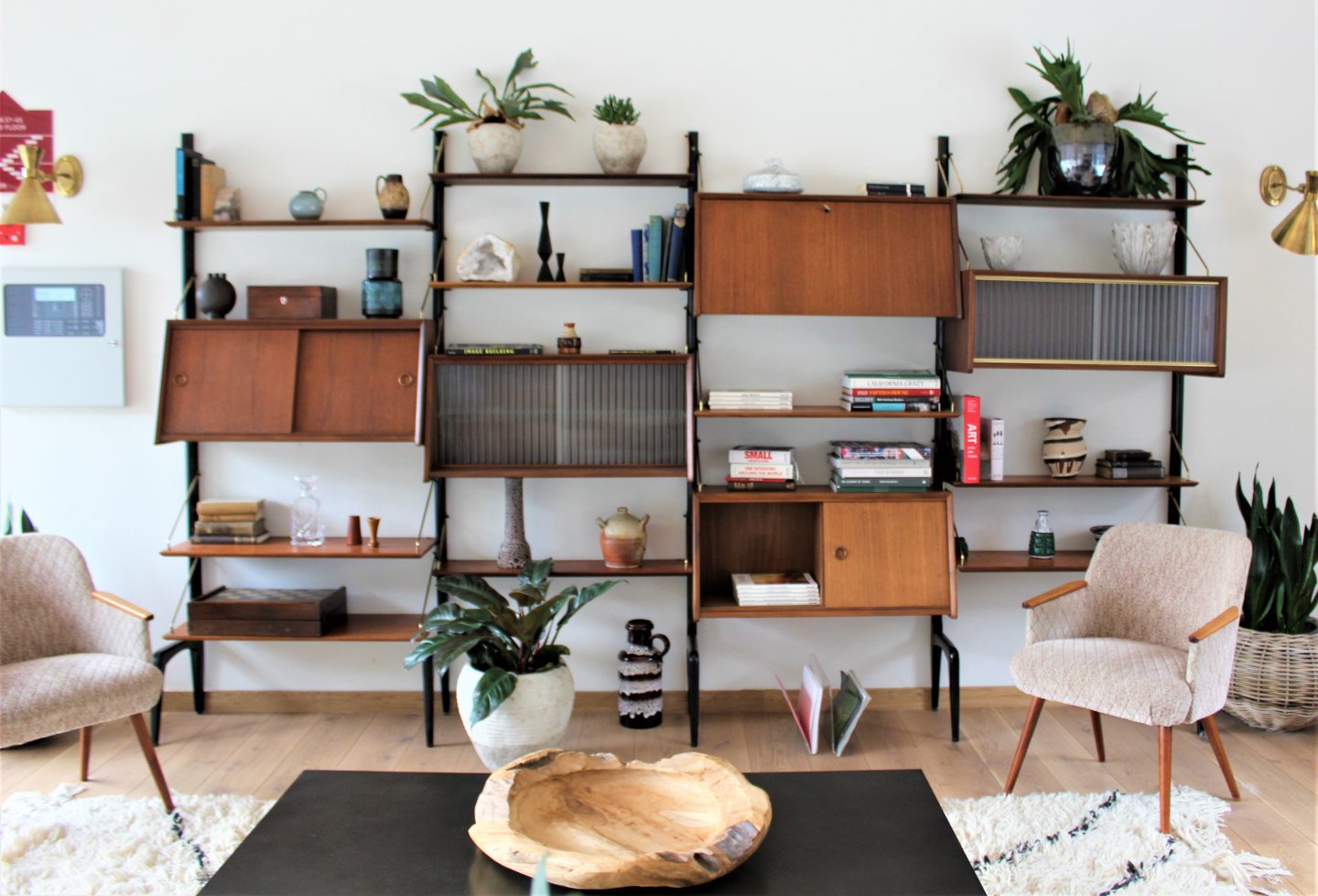 After a lovely welcome and a very quick and easy check-in we were in our room. There are 79 rooms in total. We had a double room which has a very comfy super king-size bed which we struggled to get out of in the morning (possibly because of all the food we consumed the night before).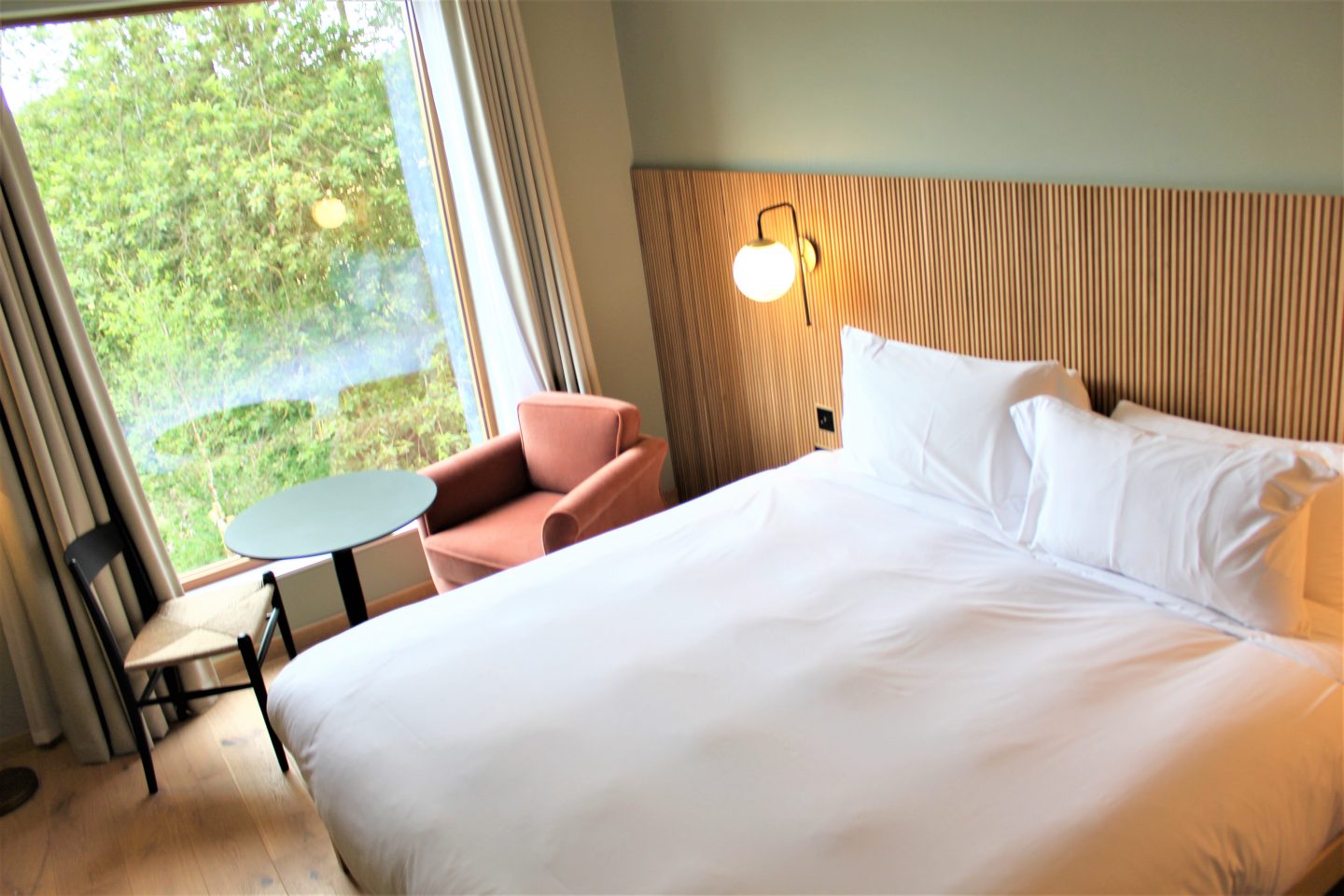 There was a perfect little seating area next to the floor-length window which let in lots of lovely natural light.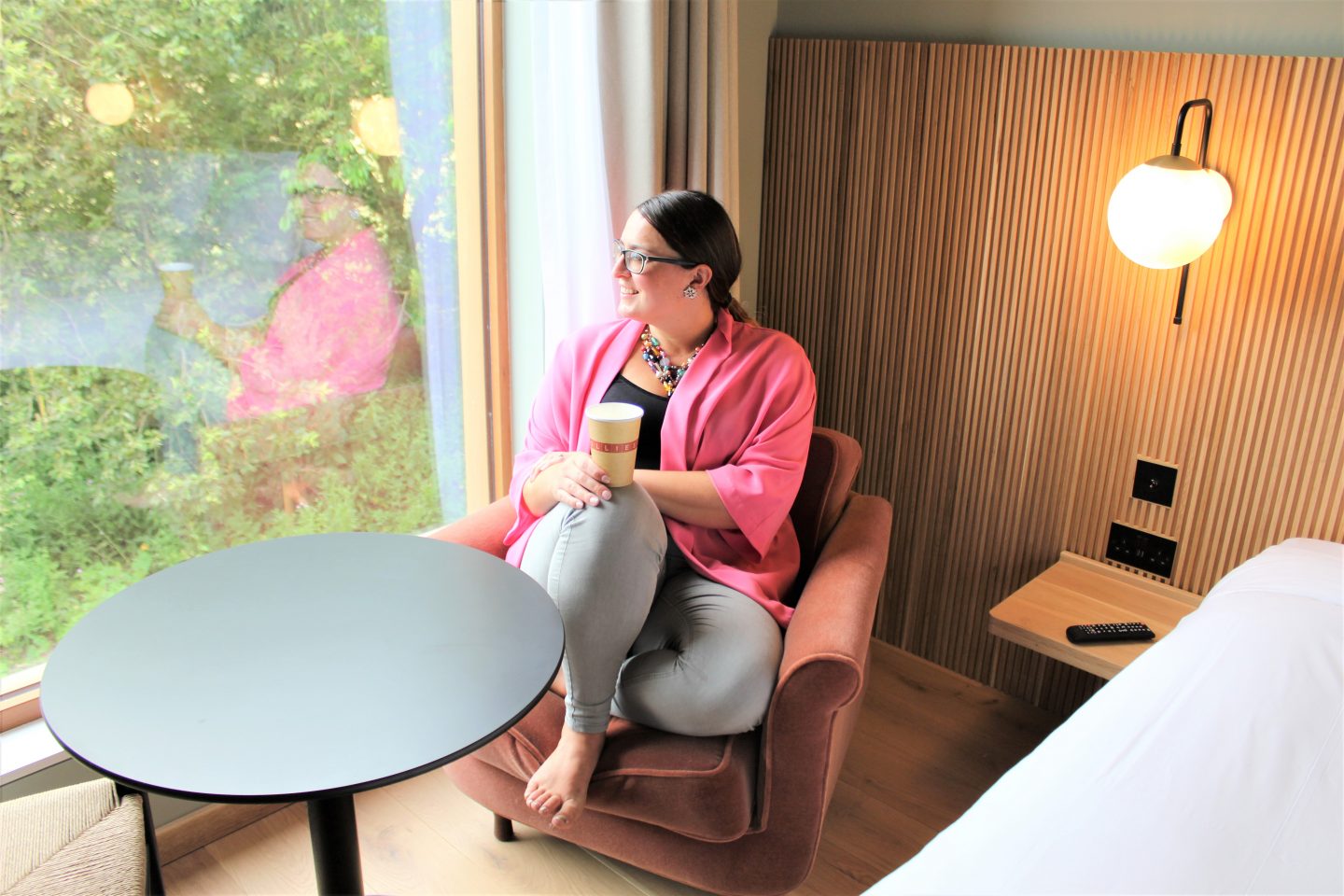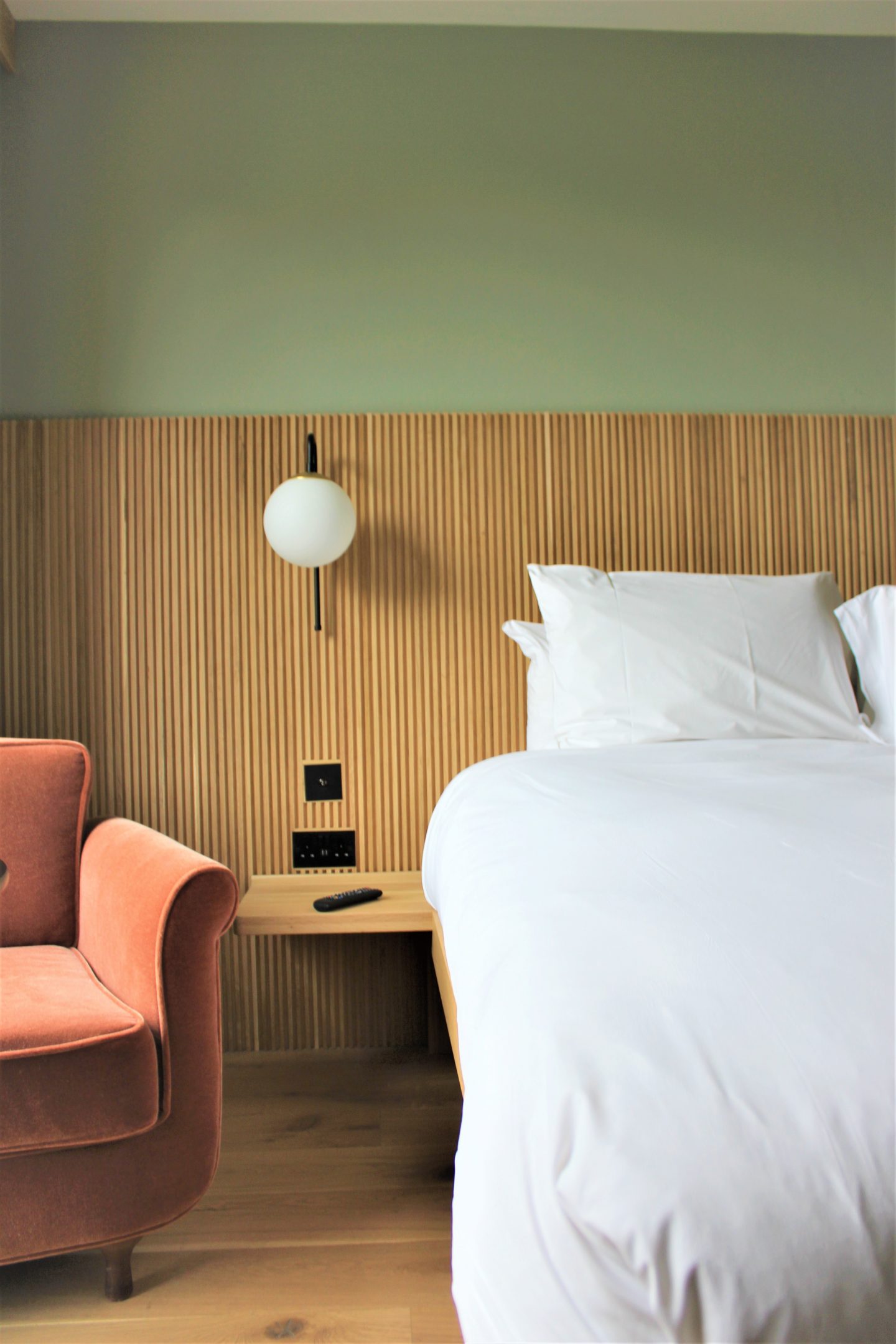 In the bathroom there is no bath but a very big rainforest shower which was lovely and powerful. As Mollie's is owned by Soho House group I was very happy to see all the toiletries provided were Cowshed products (also owned by the Soho House group). And not just those silly miniatures you normally get but lovely full-sized bottles which I love. With my big mane of hair those miniatures are not enough!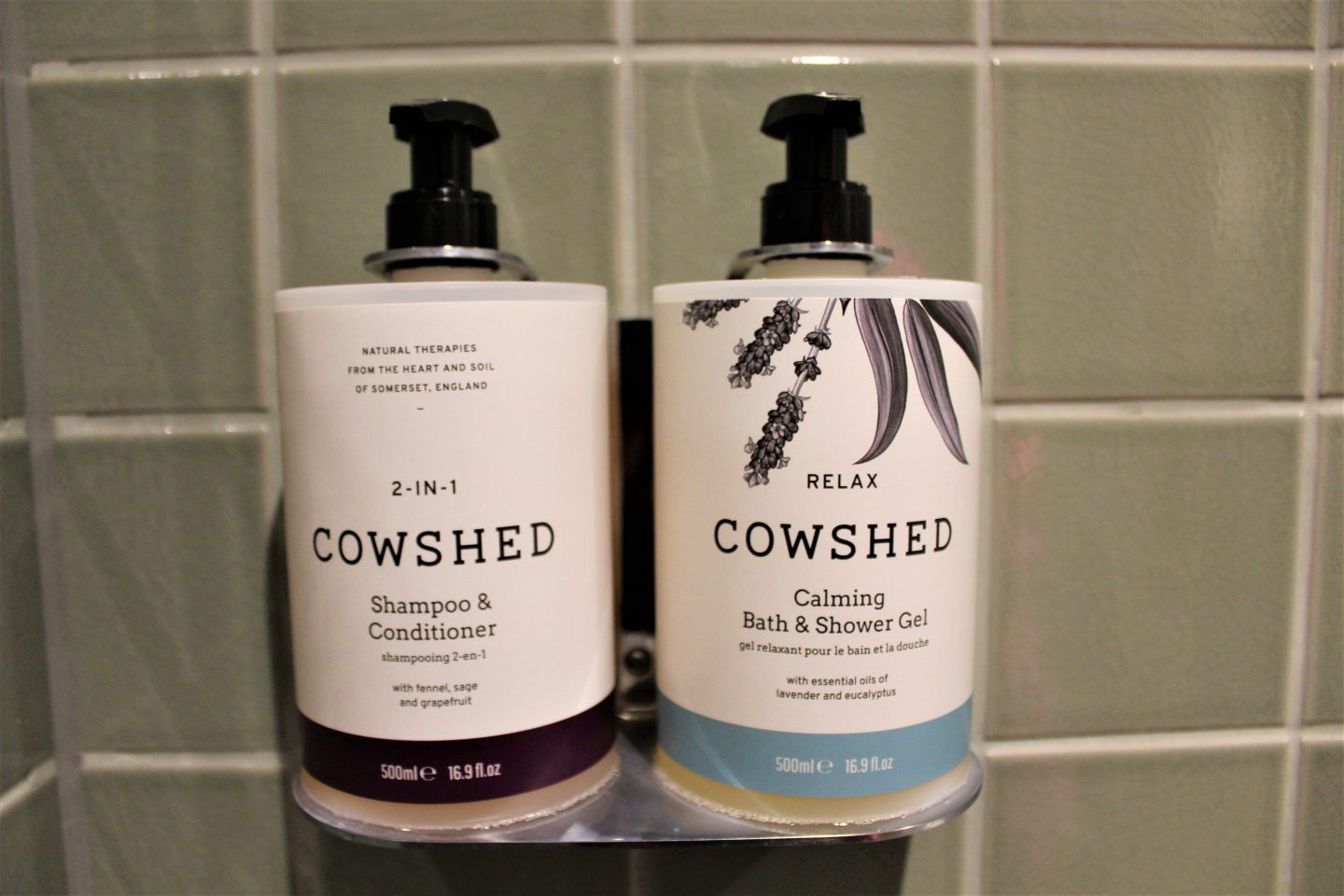 Talking of toiletries, guess who went and forgot their toothpaste? But it wasn't a problem as Mollie's has a general store which sells everything you could want from phone chargers to contact lens solution so luckily for us our toothpaste crisis was averted!
There are no tea and coffee facilities provided in the room, however, there is a tea and coffee bar in the hotel lounge which is free for guests and had a great variety of teas, fresh coffee and ice cold water.
Mr B very kindly went and fetched tea in the morning whilst we were getting ready for breakfast!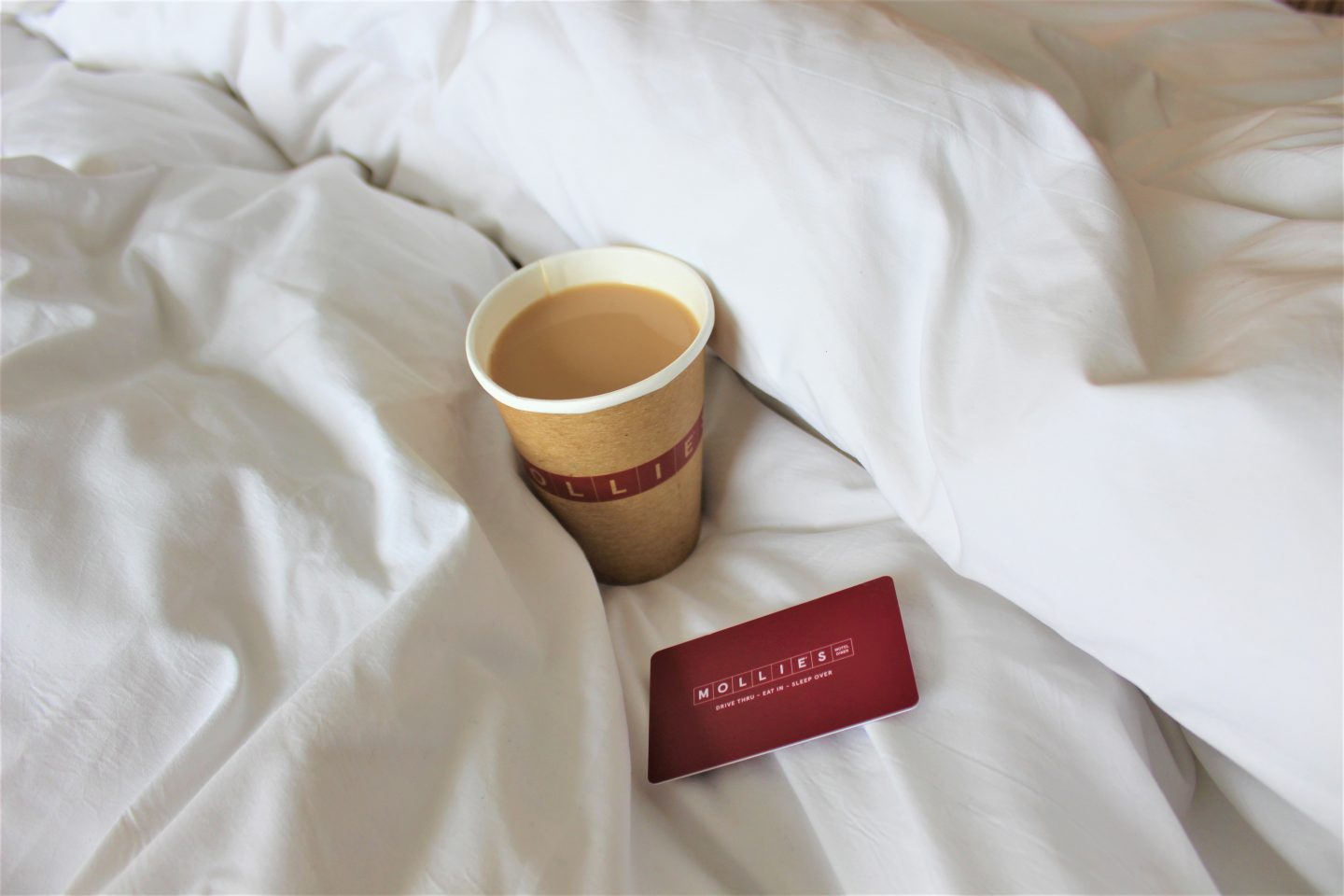 Now onto the food, oh the food! Let me give you a piece of advice if you are visiting Mollie's Diner . . . make sure you go hungry!
First off the atmosphere . . . the place was buzzing, there was a live DJ as it was a Saturday night and the diner was packed with a mixture of locals and guests staying at the motel.
Seated at a booth it was time to look at the menu (even though I had already looked online in the week and pretty much knew what I was having!).
When we were in America my holiday cocktail was a Margarita so when I saw the Mollie's Margarita on the menu I didn't hesitate to order it! Made with Tequila, lime juice and agave nectar, it was very refreshing and well made.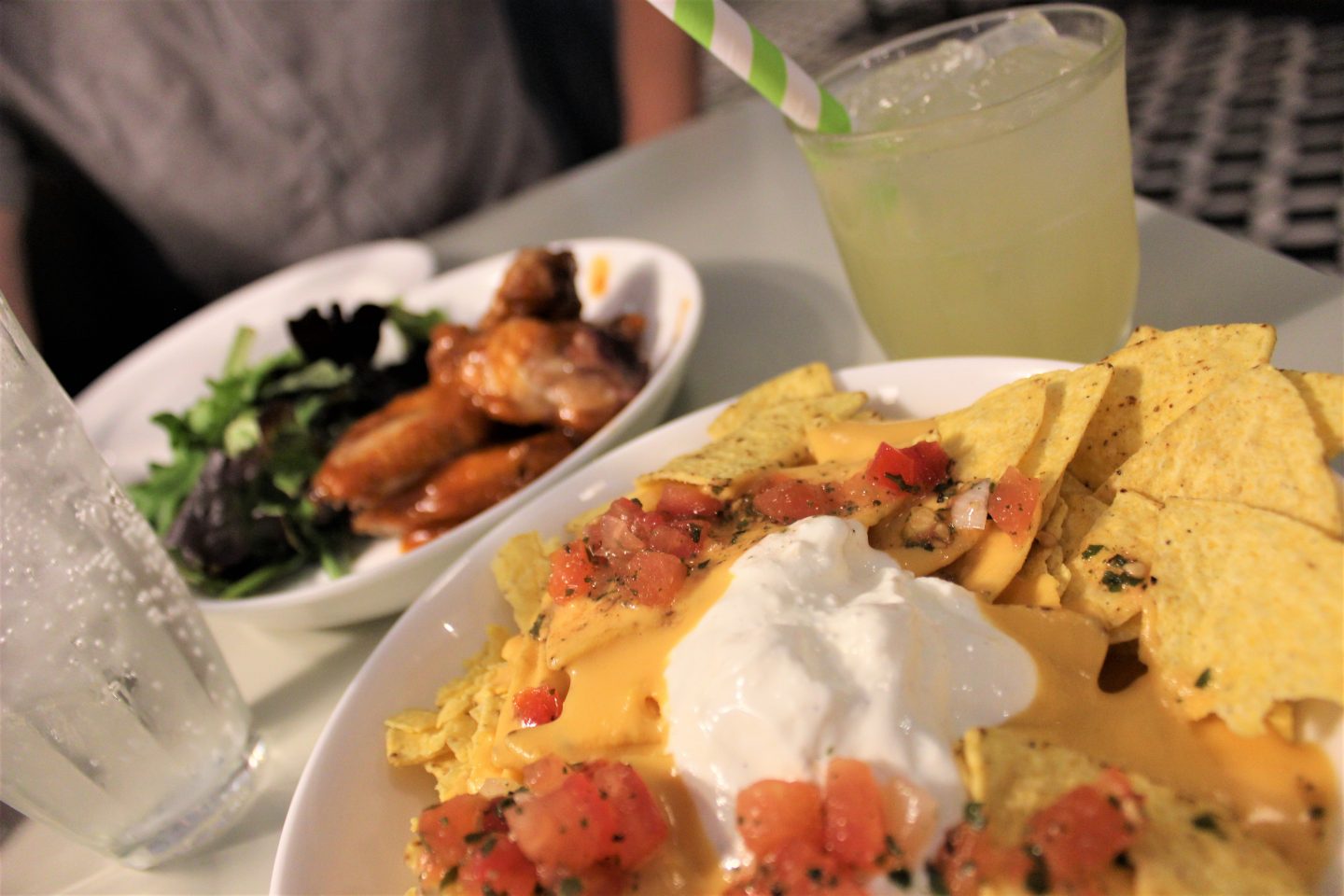 For starter Mr B and I shared 'Cheesy Nachos with salsa, sour cream' and 'Wings with smoky sauce'. The nachos were generously covered with the toppings but the star was definitely the wings. They were really well-cooked but it was the sauce on them that was really tasty, sweet and tangy but a good hit of spice!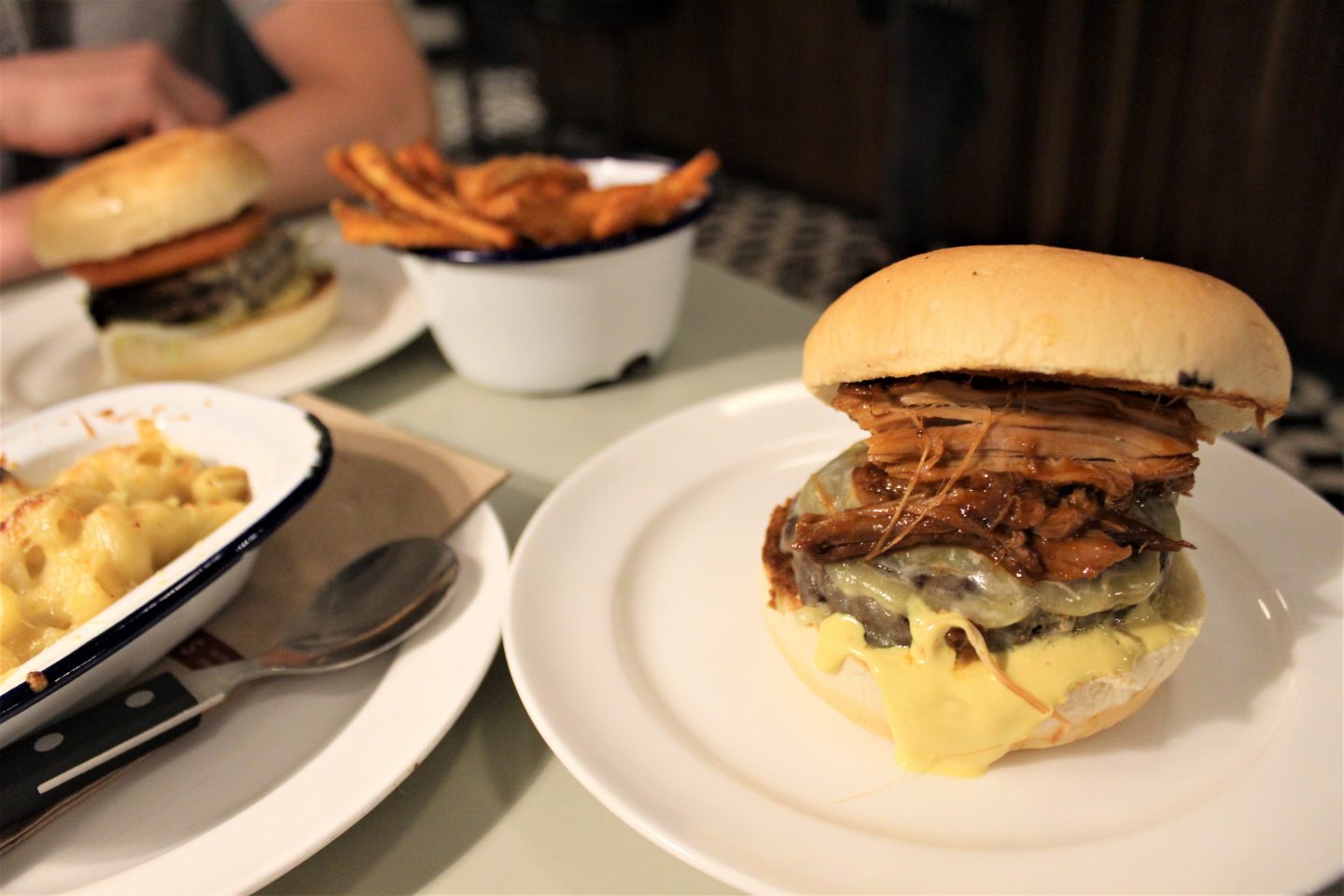 For my main I ordered the 'Dirty Pig Burger, patty, pulled pork, cheddar, mustard, mayo. Let me tell you, it was epic! I would go as far to say it is the best burger I have had in the UK. I couldn't wait to tuck into it which did prove a little messy but it was definitely worth it!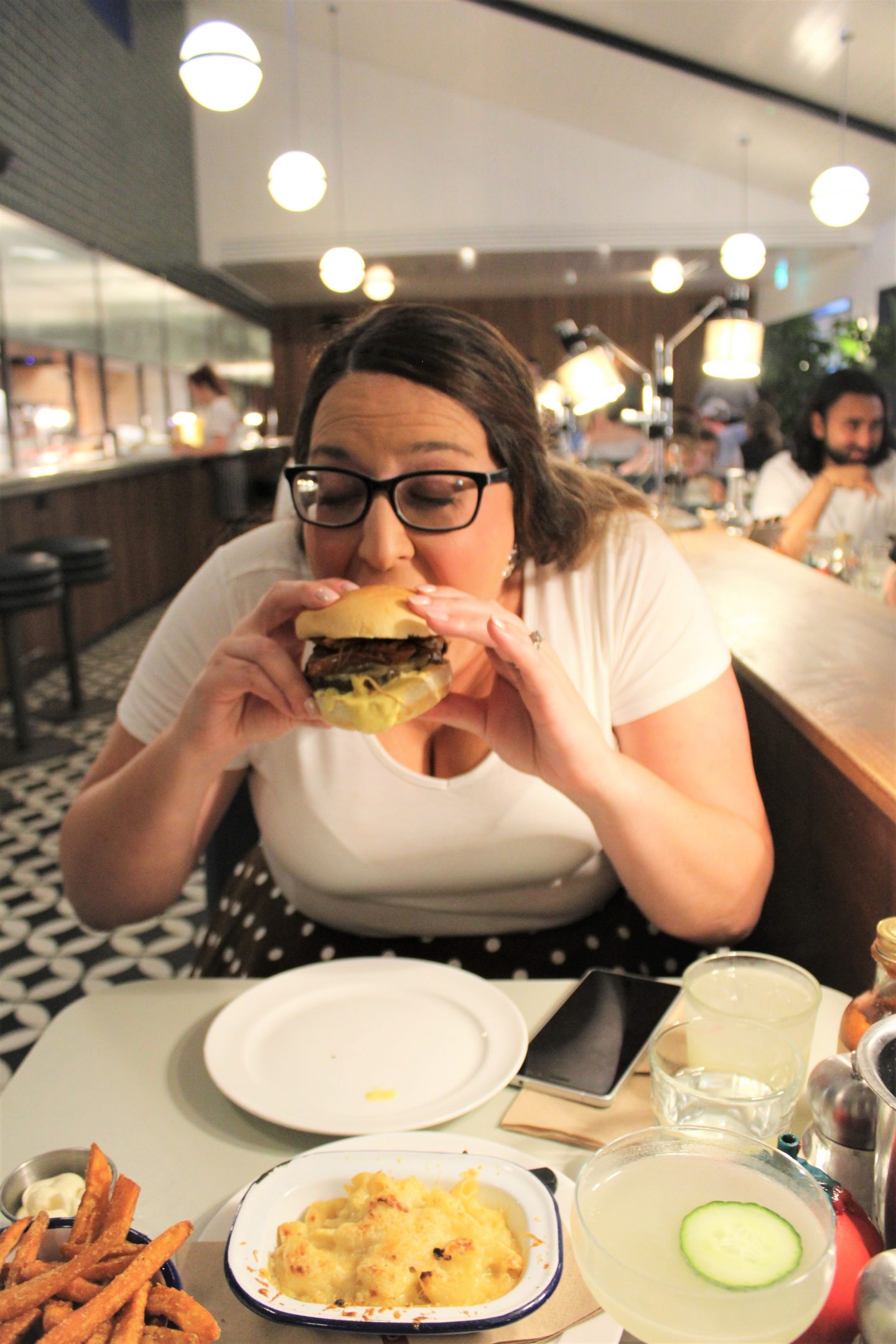 Mr B had the Dirty Burger (what I had but without the pulled pork) and we shared two sides, the sweet potato fries and the Mac 'n' Cheese. The mac n cheese was lovely and cheesy and gooey. It could have done with a little more seasoning but we had condiments on the table so we added that. Now those sweet potato fries were something else! We nearly fought over the last one they were that good!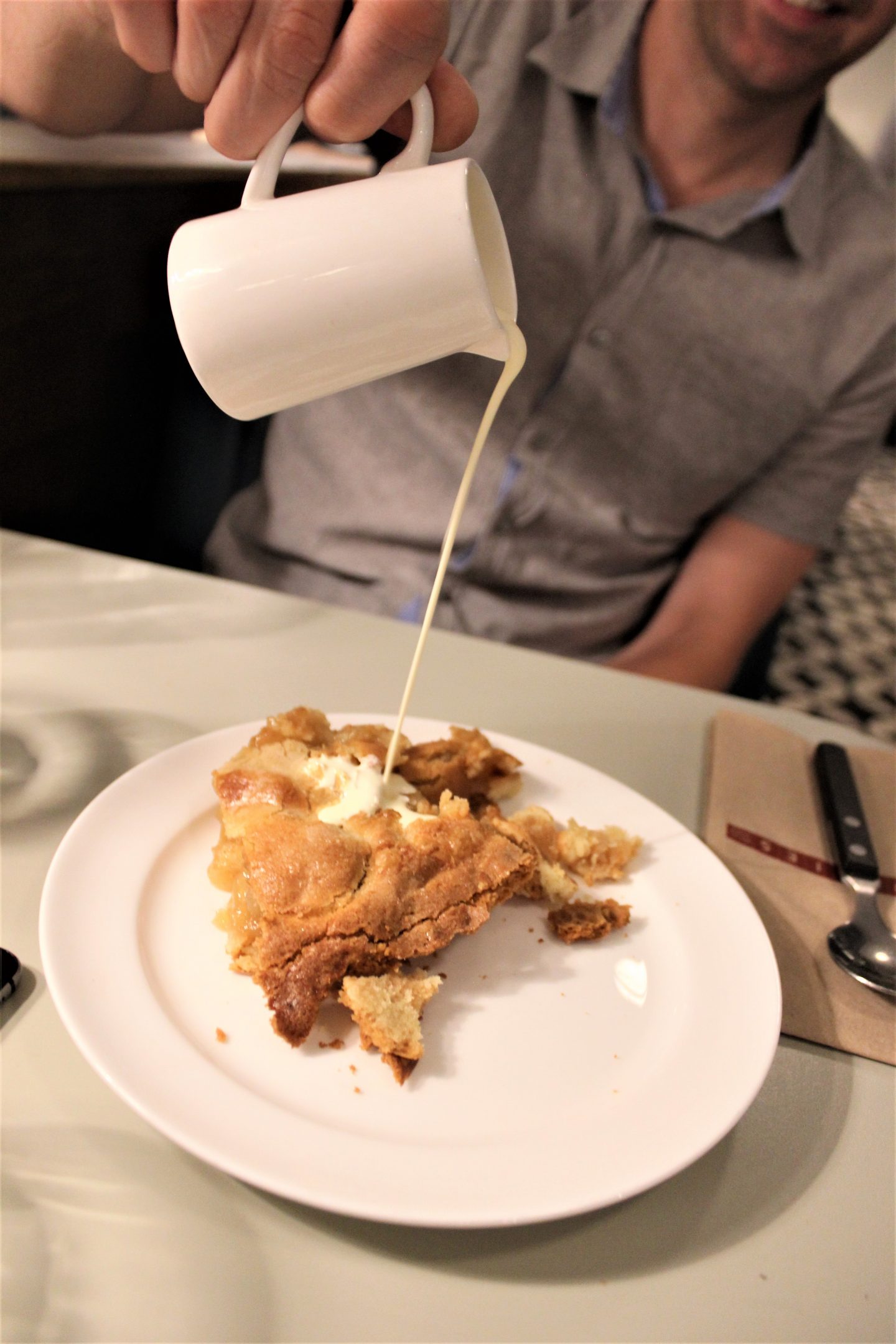 For dessert Mr B ordered the homemade apple pie with cream which is served table-side. After 'pigging' out on that burger I was stuffed so I ordered a hand spun Oreo milkshake. The milkshake was thick and delicious with lots of Oreo crumbs! Mr B devoured his apple pie and said it was even better than his mum's!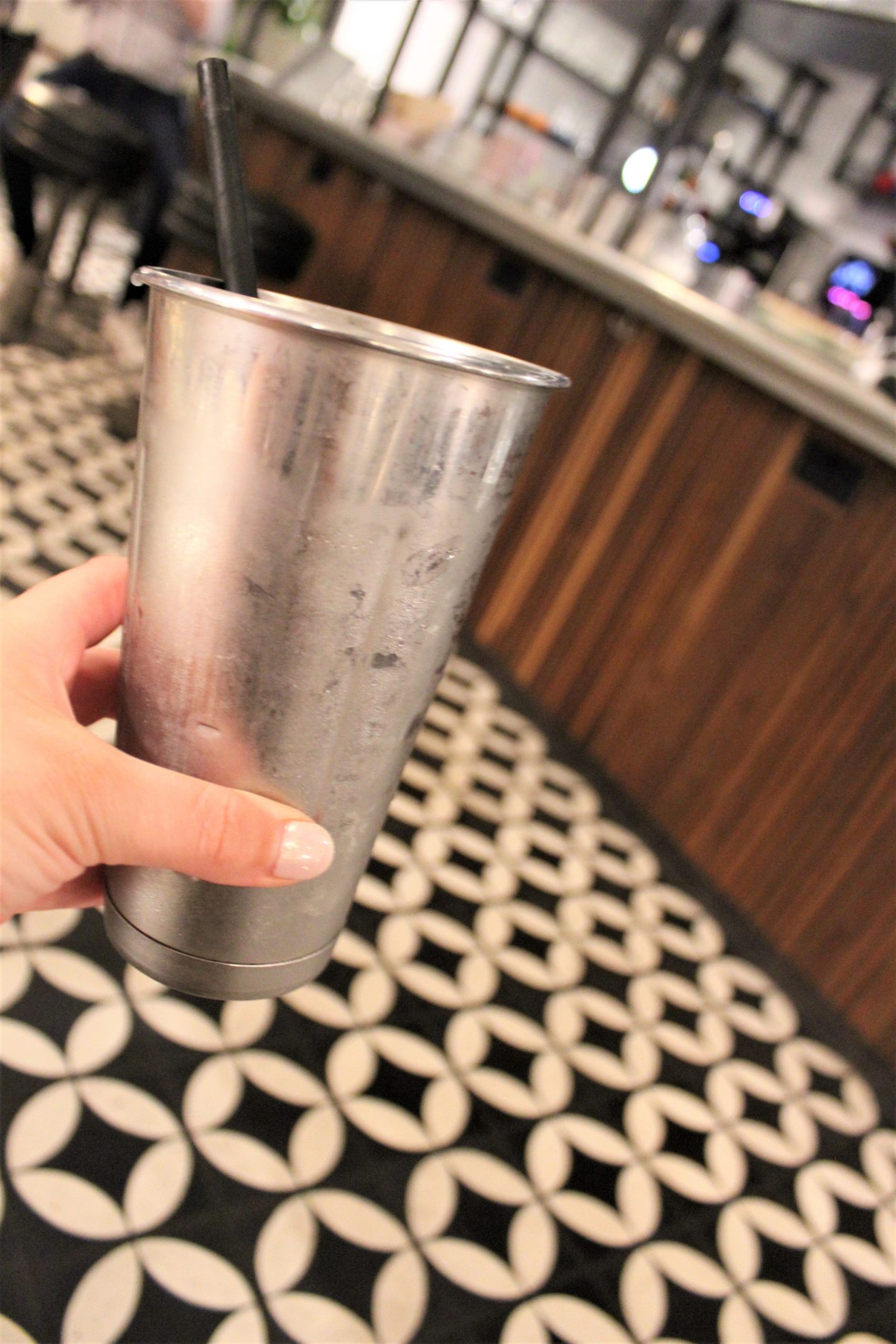 After all that food the night before it's a surprise we had any room left for breakfast but of course we did!
Again the diner was really busy and had a great buzz about it. I sipped on a lovely iced latte whilst Mr B went for the hot version!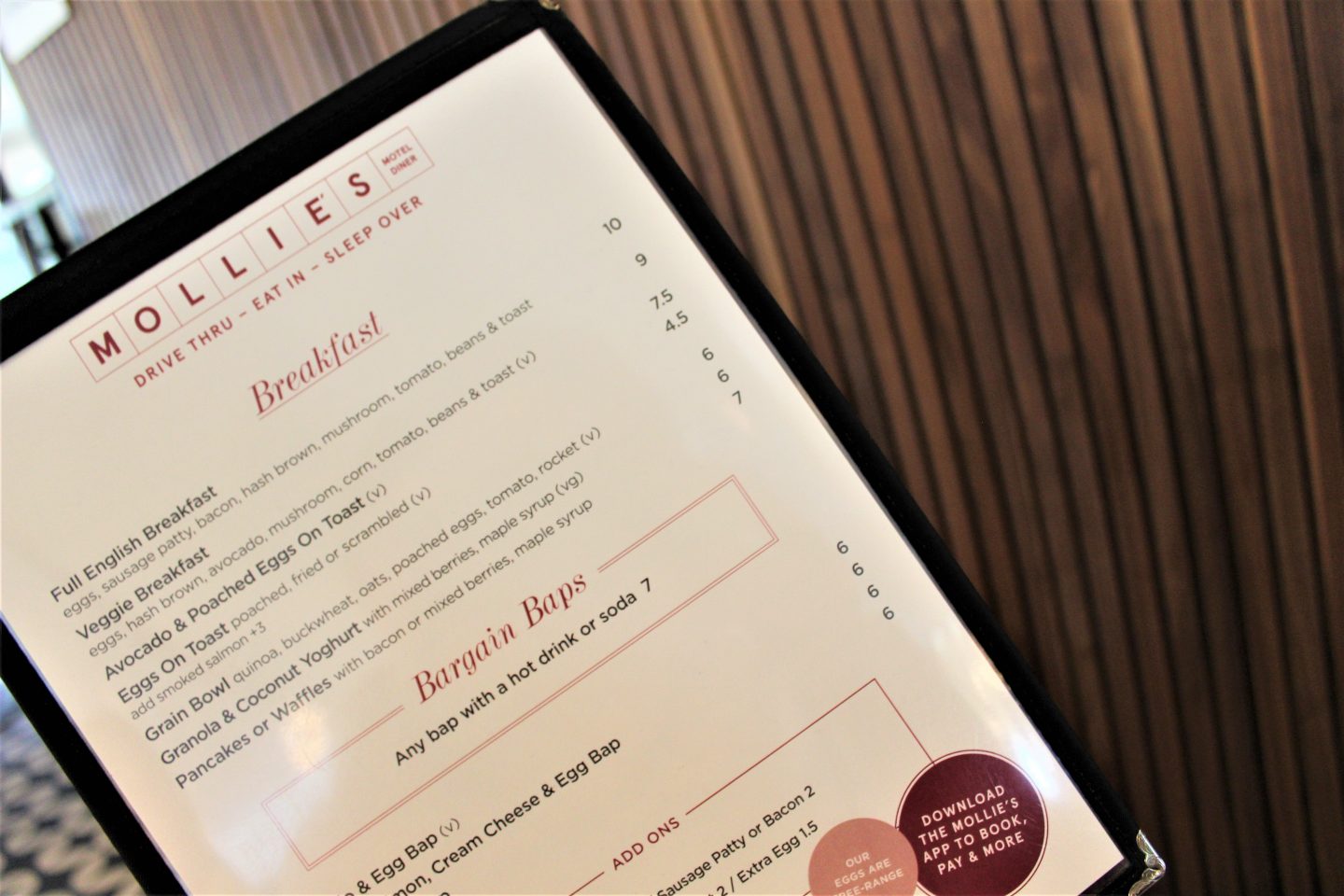 We both ordered the same for breakfast, 'Avocado & Poached Eggs On Toast with Smoked Salmon'. Perfectly poached eggs, fresh salmon, ripe avocado and crunchy toast, it was delicious!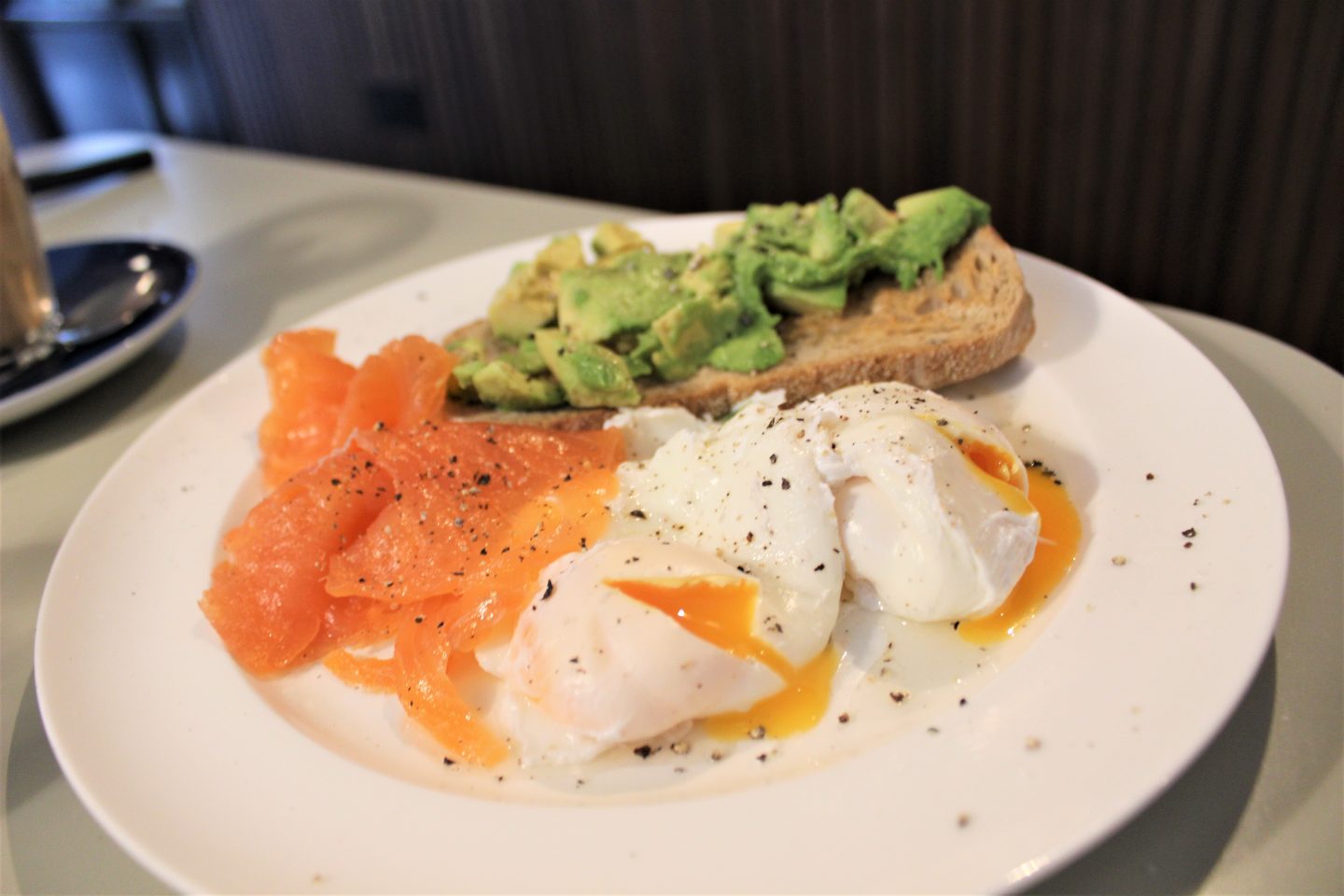 So whether to break up a long journey, if you just fancy a night away or if you're a fan of American diners like myself, I don't think you can go wrong with a stop at Mollie's! I hear they are planning to roll them out and that the next one will be in Bristol. Move out of the way soulless motorway hotels and expensive bland processed food. Hopefully Mollie's will be the roadside services of our future!