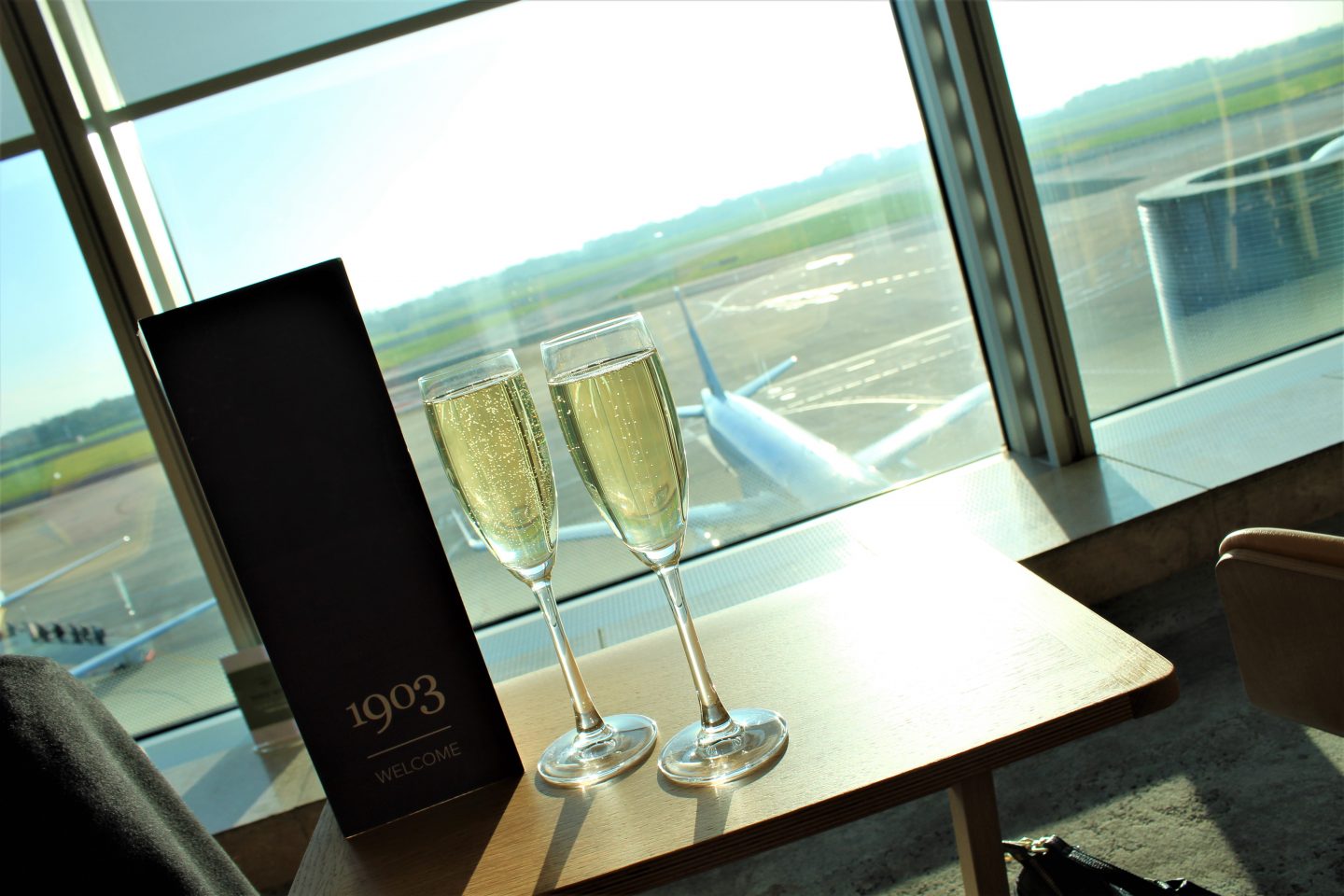 Mr B and I love the relaxation of an airport lounge before we go on holiday. We have visited quite a few overs the years . . . some great and some not so great!
The 1903 Lounge at Manchester Airport is hands-down the best we have been in to date. This adults-only luxury lounge was relaxing, had an excellent range of drinks, delicious food and very friendly staff.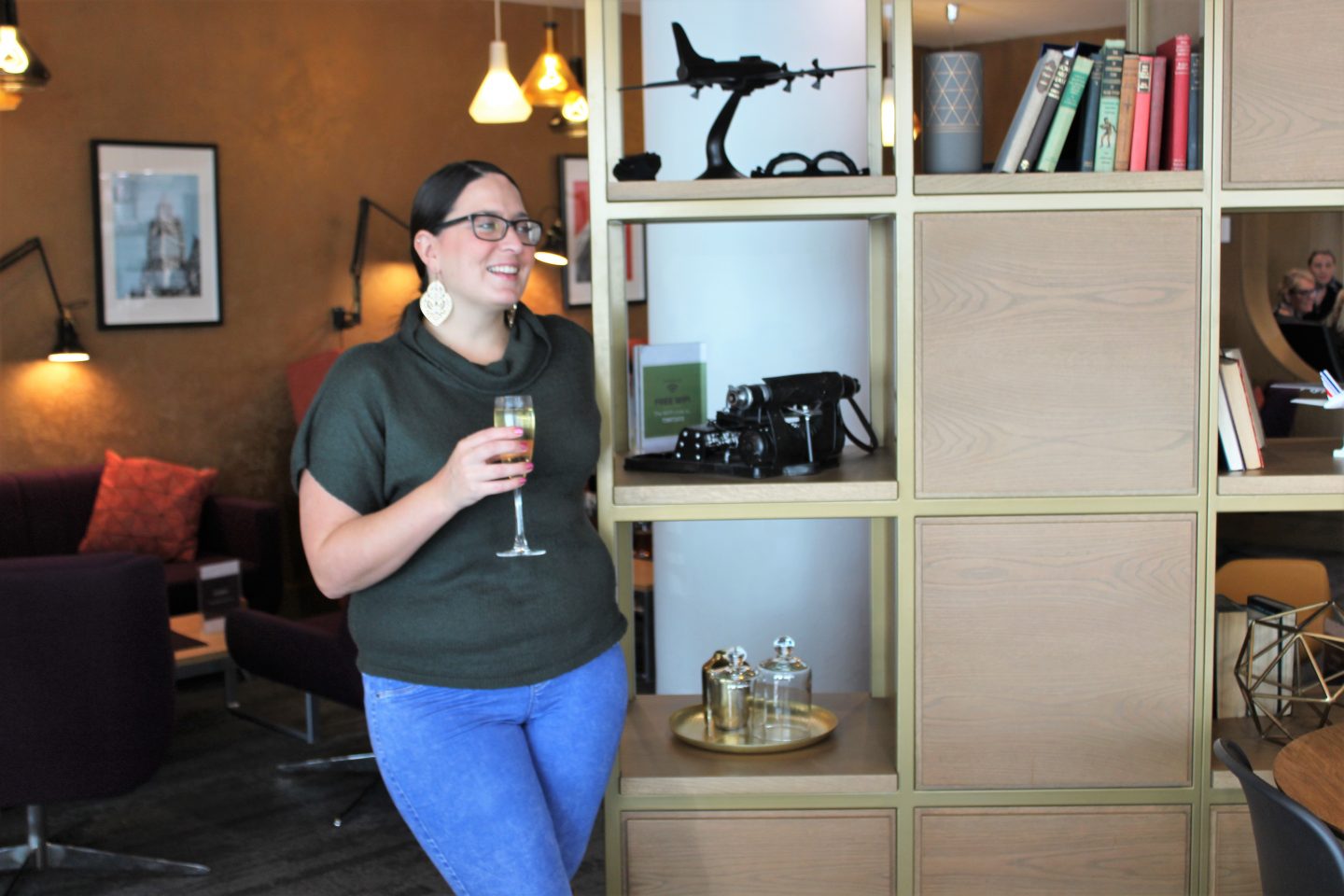 After showing our confirmation we were immediately welcomed in and offered a quick tour, which we gladly took them up on.
Of course the first place I checked out was the well-stocked self-service bar. Mr B and I always start our holiday with a glass (bottle!) of fizz and I was delighted to see a lovely Jacques Bardelot Champagne chilling in an ice bucket . . . I could practically hear it calling my name!
As well as the fantastic champagne, you can help yourself to prosecco and a great selection of red, white and rose wines, not just the standard one of each like in most lounges.
There was also a wide range of spirits and mixers, my favourite of which was the Manchester Raspberry Pink gin, a fantastic local product distilled and bottled in the city.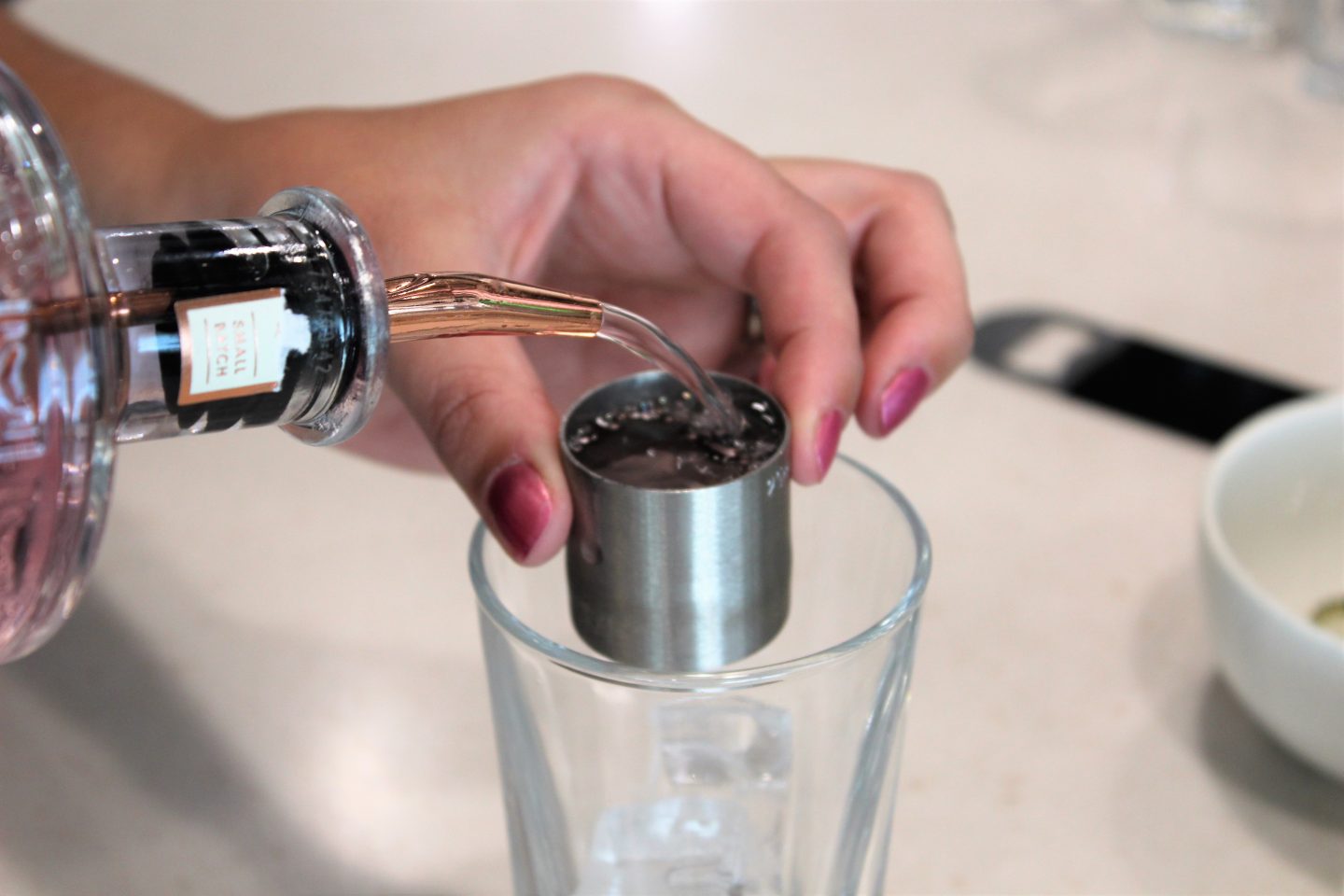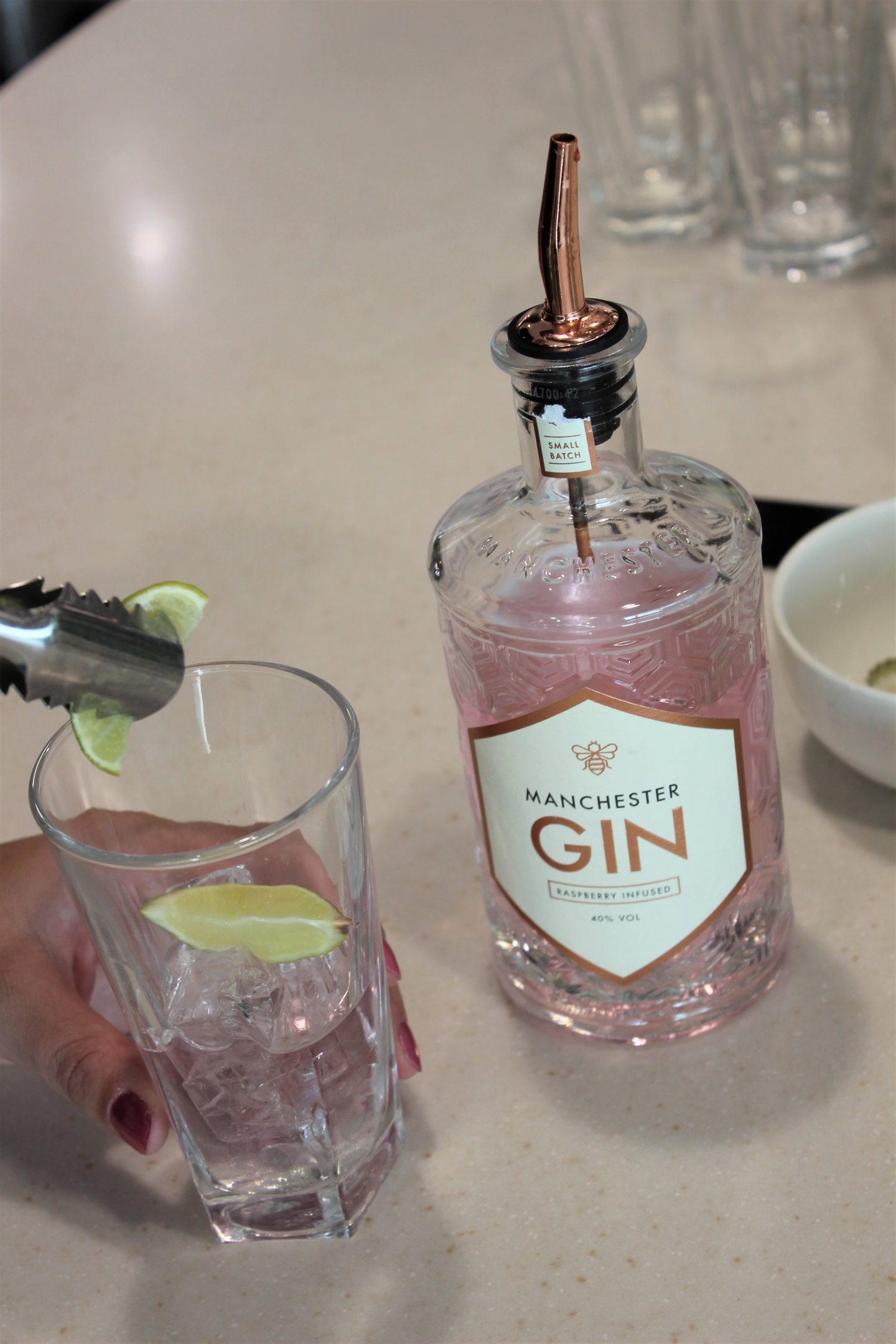 For those not fancying a pre-flight tipple, there was a large selection of teas, coffees, soft drinks, juices and bottled water.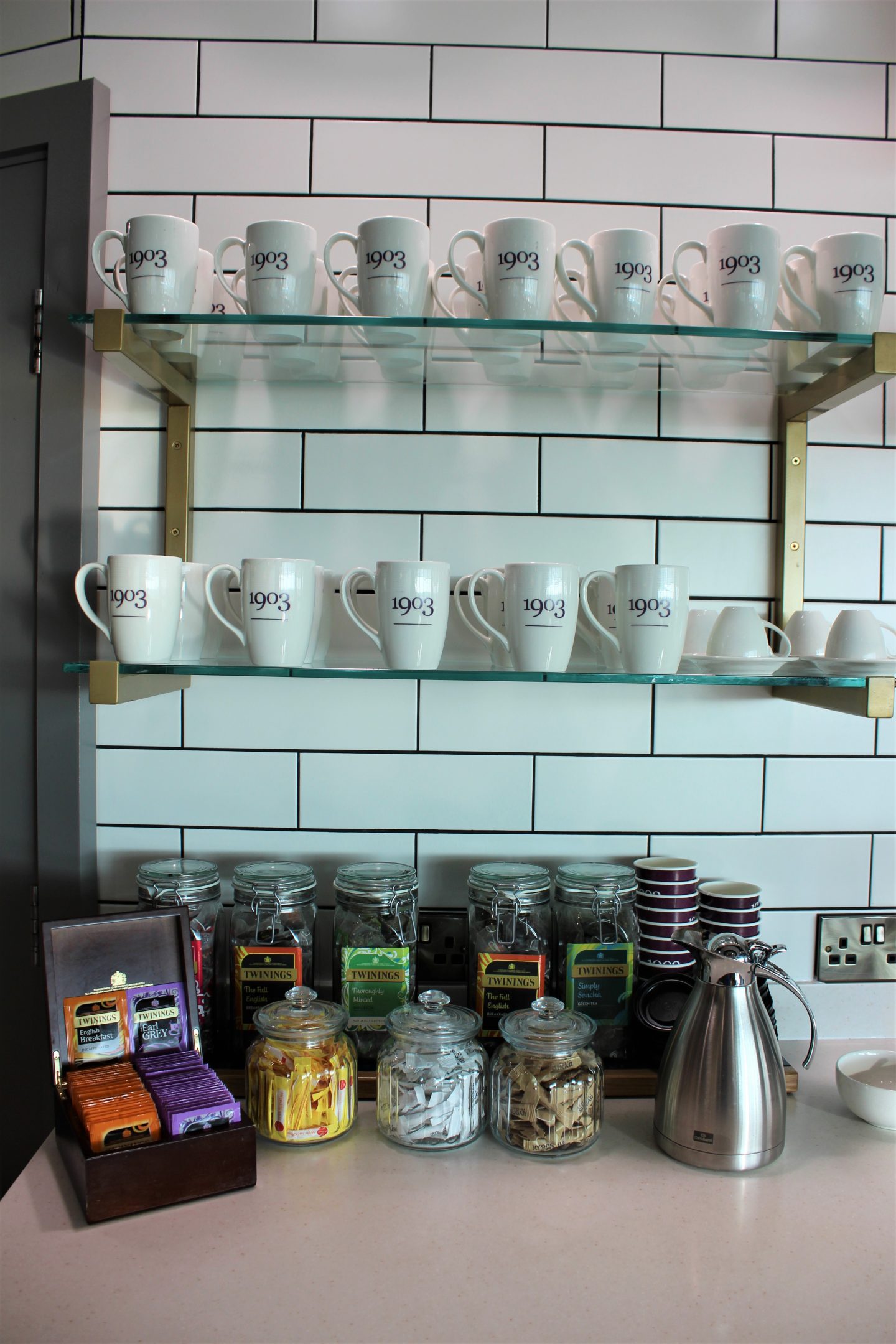 With full glasses we chose a comfy seat which looked out onto the runway. The lounge itself felt very open and bright with huge windows which allowed the room to fill with natural light.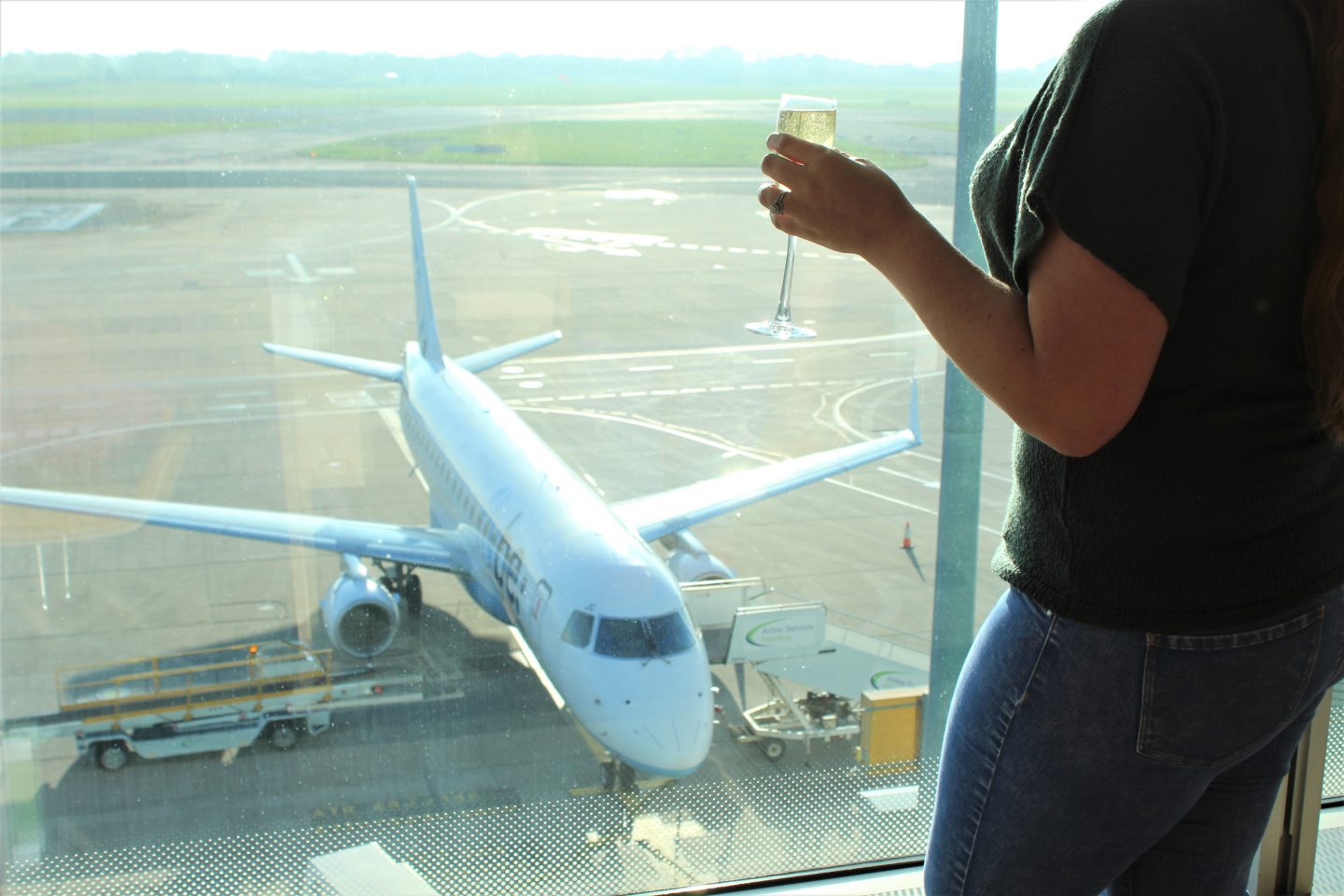 The seating areas weren't too cramped . . . instead they were nice and spacious leaving plenty of room for your hand luggage and so you weren't too close to your neighbour.
Feeling a little peckish we moved to a table and perused the breakfast offerings. There were yoghurts with granola and berries, cakes and pastries (they were delicious . . . I had two just to be safe!), cereals, eggs, bacon, sausages and beans. There was definitely something to suit all tastes.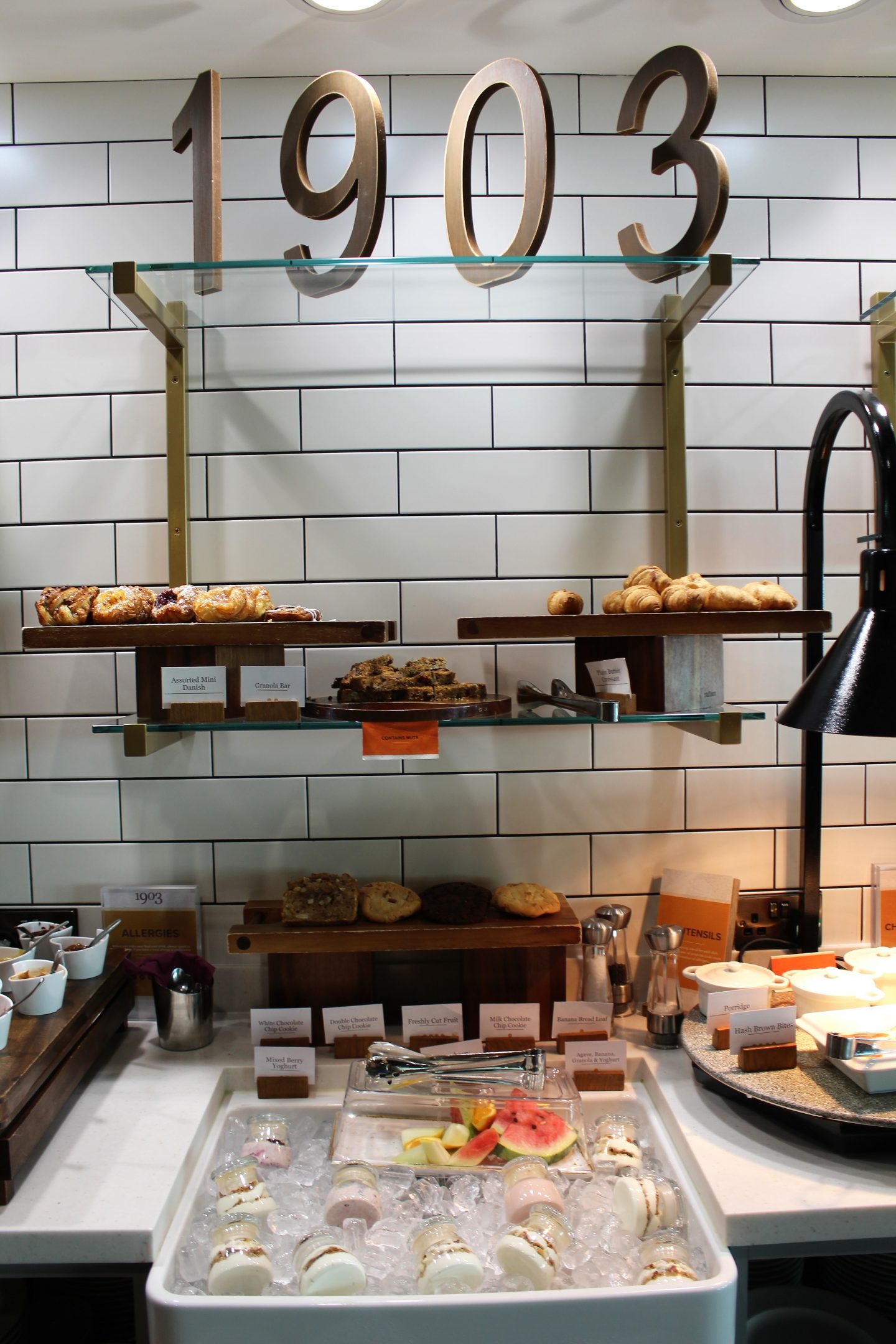 As well as the 'help yourself' options, there was a menu you could order from at no extra cost. I chose a mushroom and cheese omelette (another nod to the local area was the use of Cheshire cheese) and I am happy to say this omelette didn't scrimp on the fillings.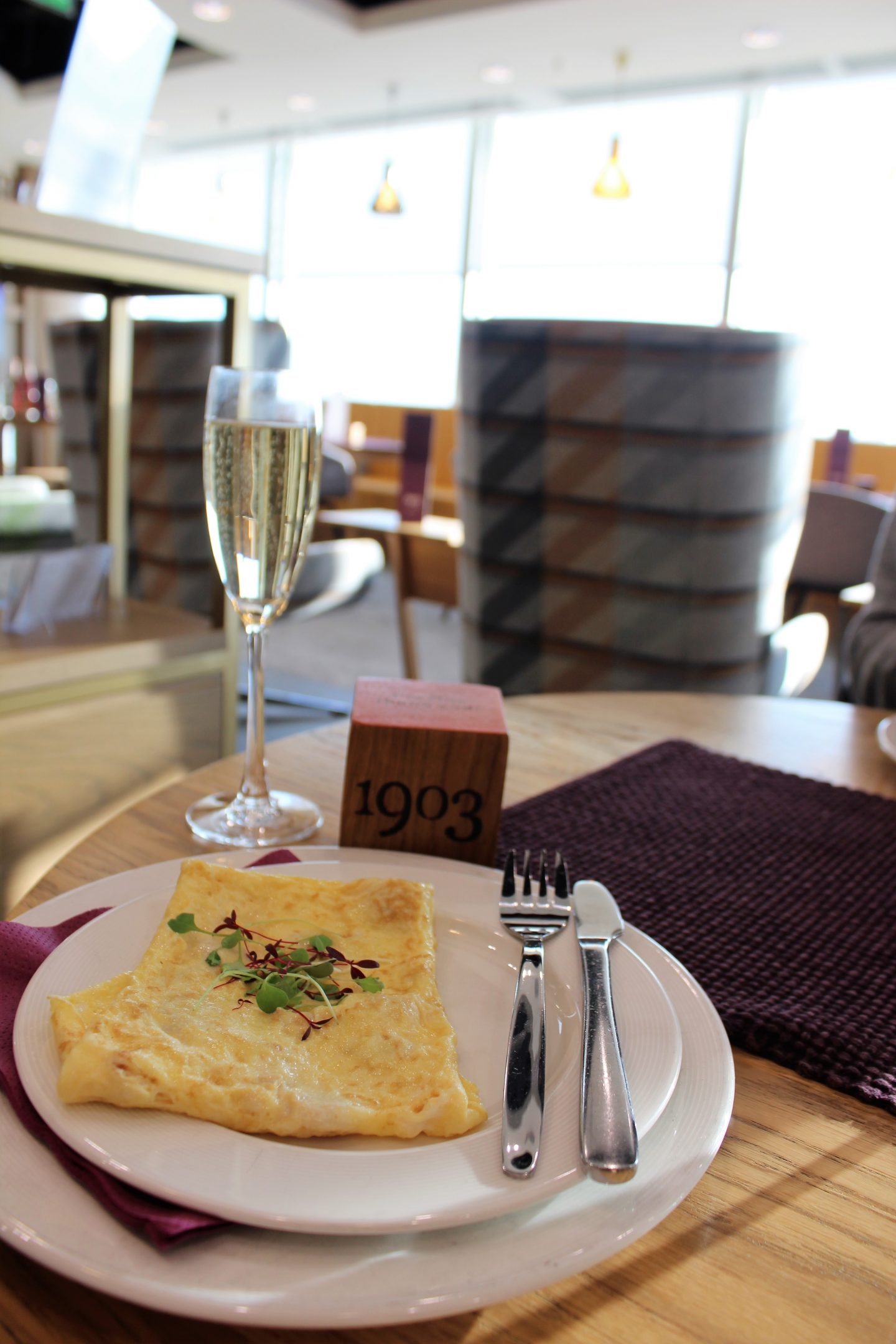 The lounge has a large selection of magazines and newspapers, so settling down with a chilled glass of champagne and flicking through Vogue I popped my phone on charge. I loved the USB chargers on the tables, which was so much better than having to hunt around for a plug!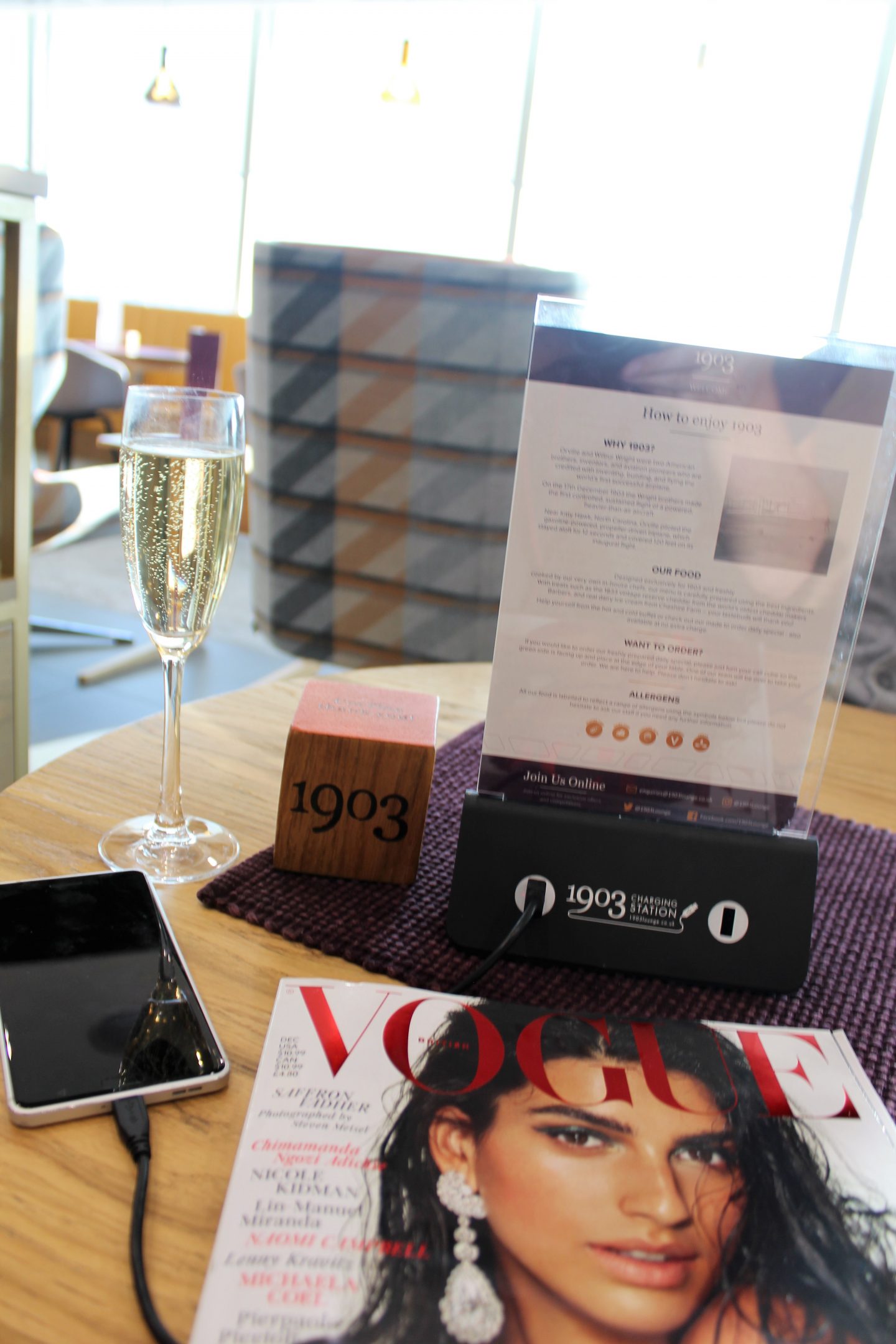 Conveniently, the time we spent in the lounge saw the change-over from breakfast to lunch. Following our noses we had a look at the buffet, which had sandwiches, salads, soup, cheese and biscuits, mac 'n' cheese and spaghetti bolognese. Again I was really impressed with the selection, definitely greater than I have seen before.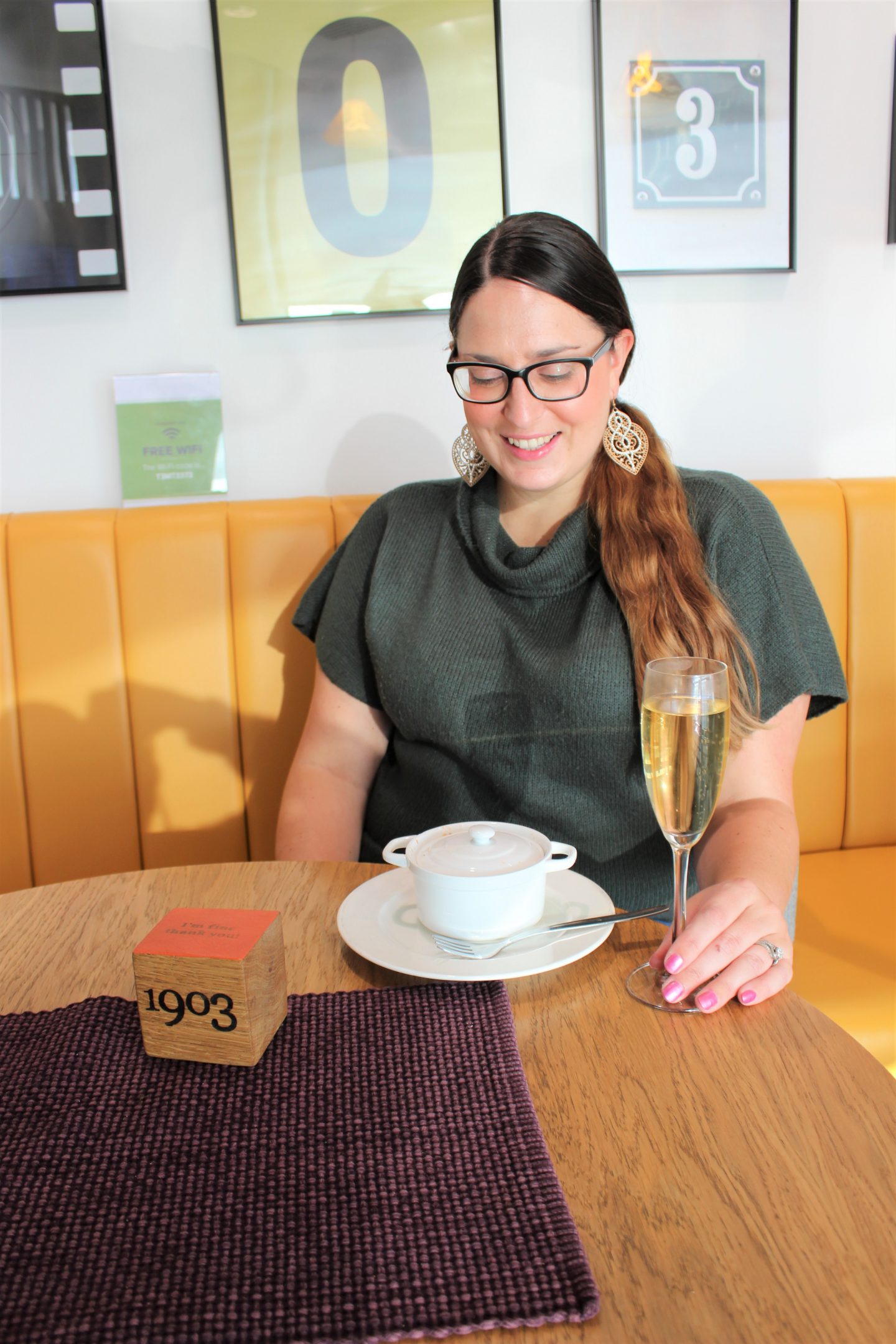 Opting to order from the menu, I chose a fish finger sandwich on ciabatta with tartar sauce and rocket – the perfect light lunch. The 1903 Lounge has its own team of chefs which I think really showed in the food taste, quality and freshness.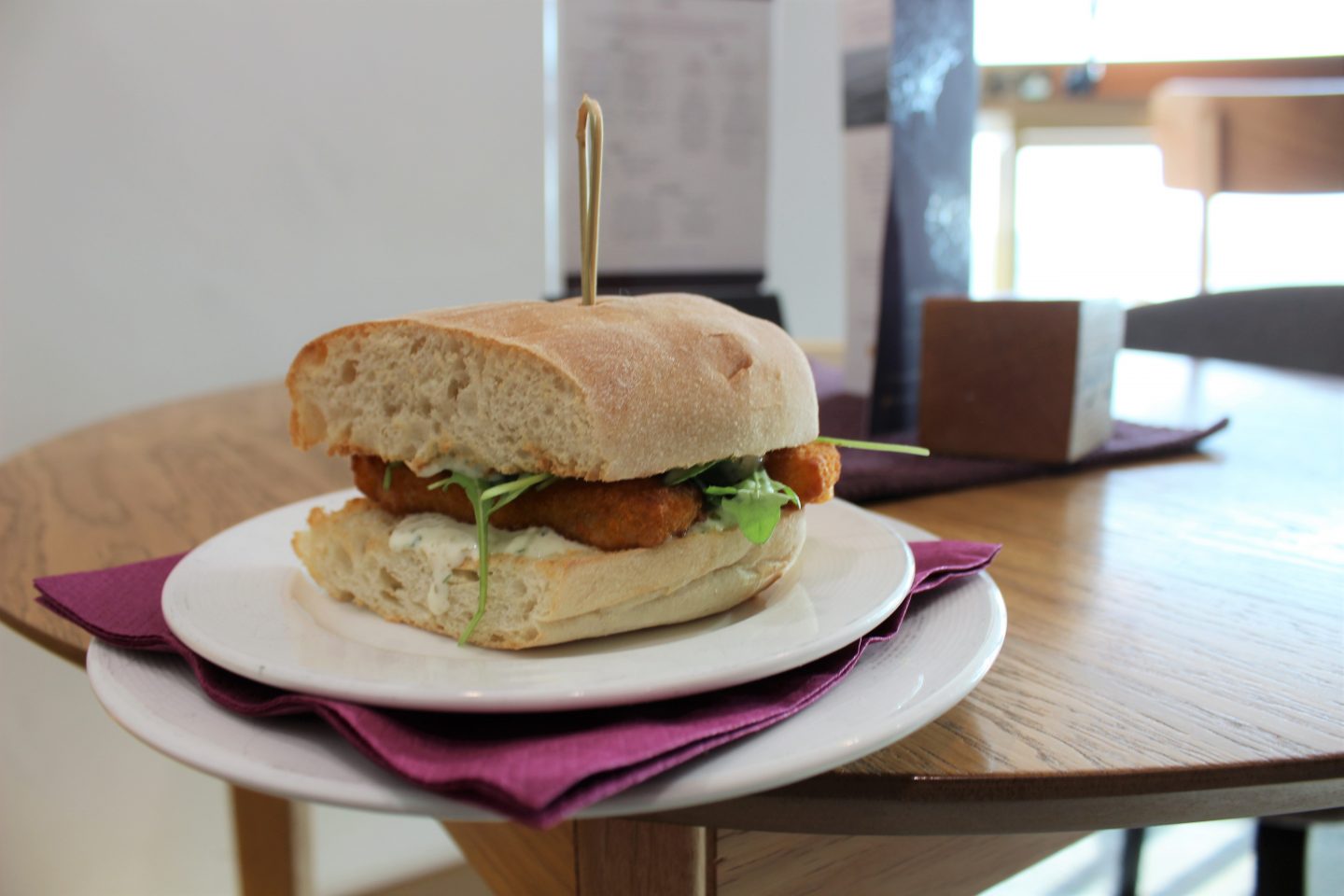 Did I mention the lounge has its own ice cream fridge? It was full of mini tubs all from 'The Ice Cream Farm', a Cheshire-based ice creamery. I really admire restaurants that source local ingredients and use local supplies and I love that the 1903 Lounge also uses this ethos.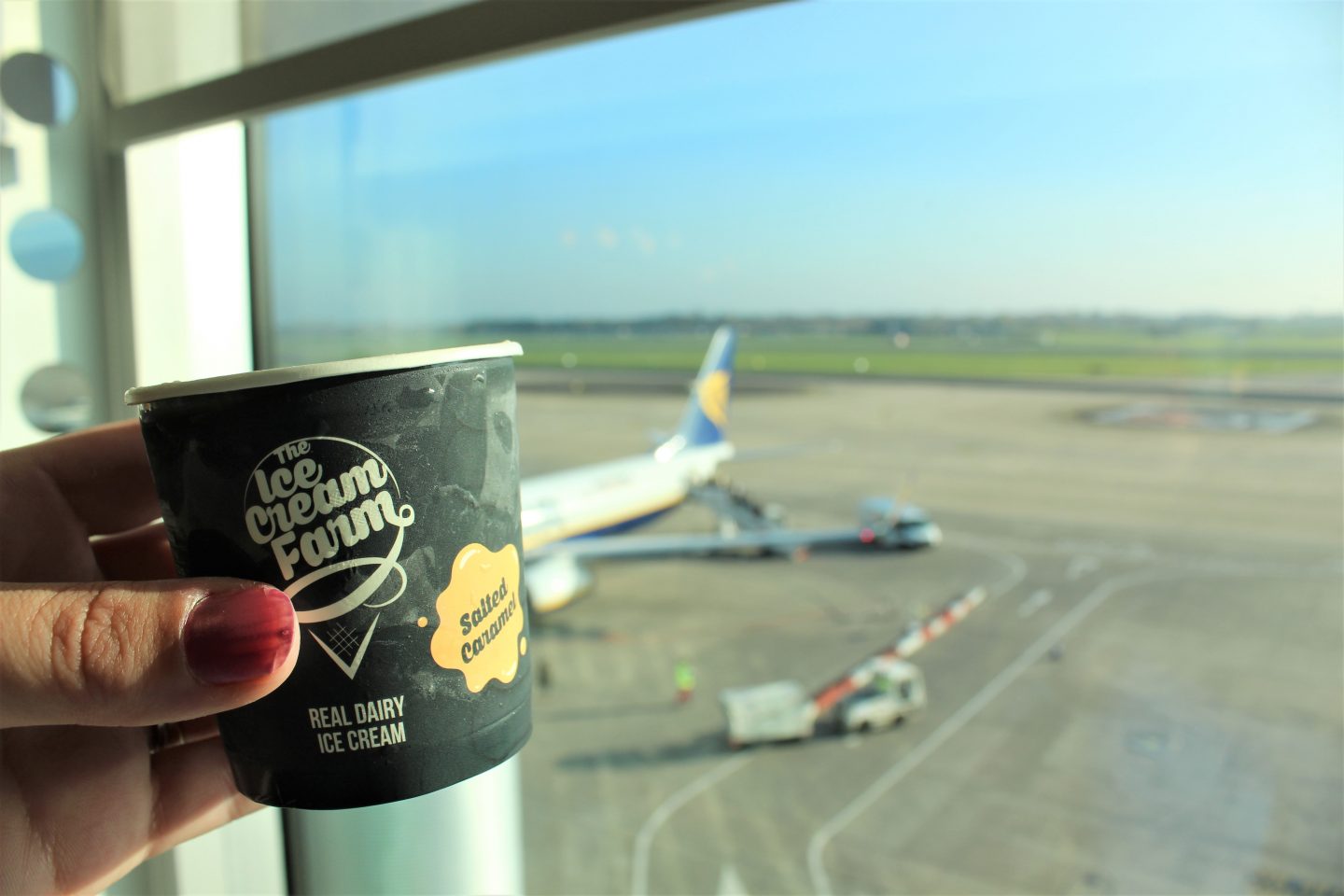 For all the above reasons Mr B and I agreed this was the best experience we've had at an airport lounge. 1903 have lounges in Manchester in Terminals 1 and 3 and as it's an airport we often fly from so we will certainly be visiting again!
https://www.manchesterairport.co.uk/at-the-airport/airport-lounges/1903-lounge/
I was a guest of the 1903 Lounge but as always all opinions are my own and honest.