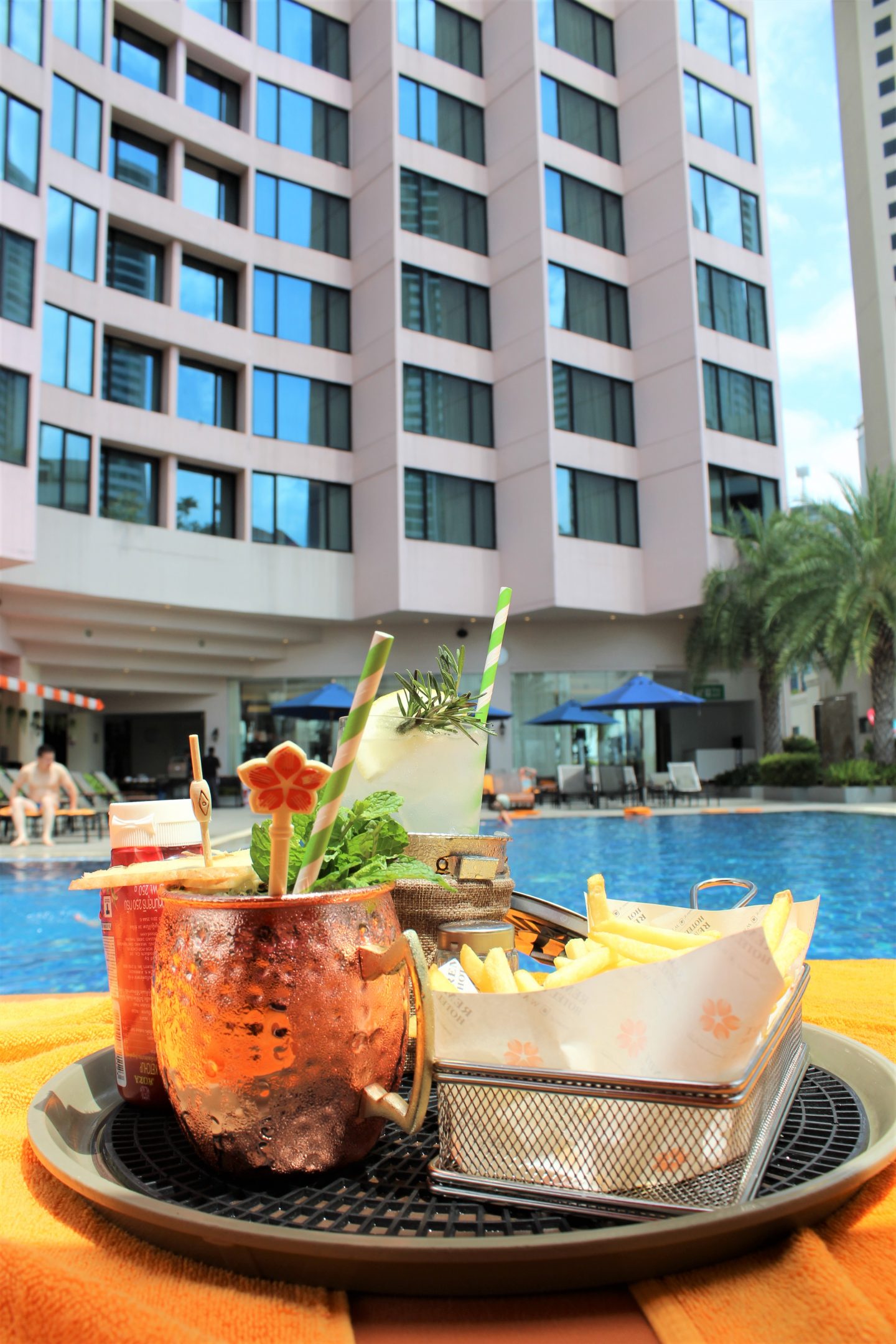 Bangkok is a city bustling with life. For our base we wanted somewhere with a good location to get around the city and one which had a pool for us to relax in after our busy days' exploring.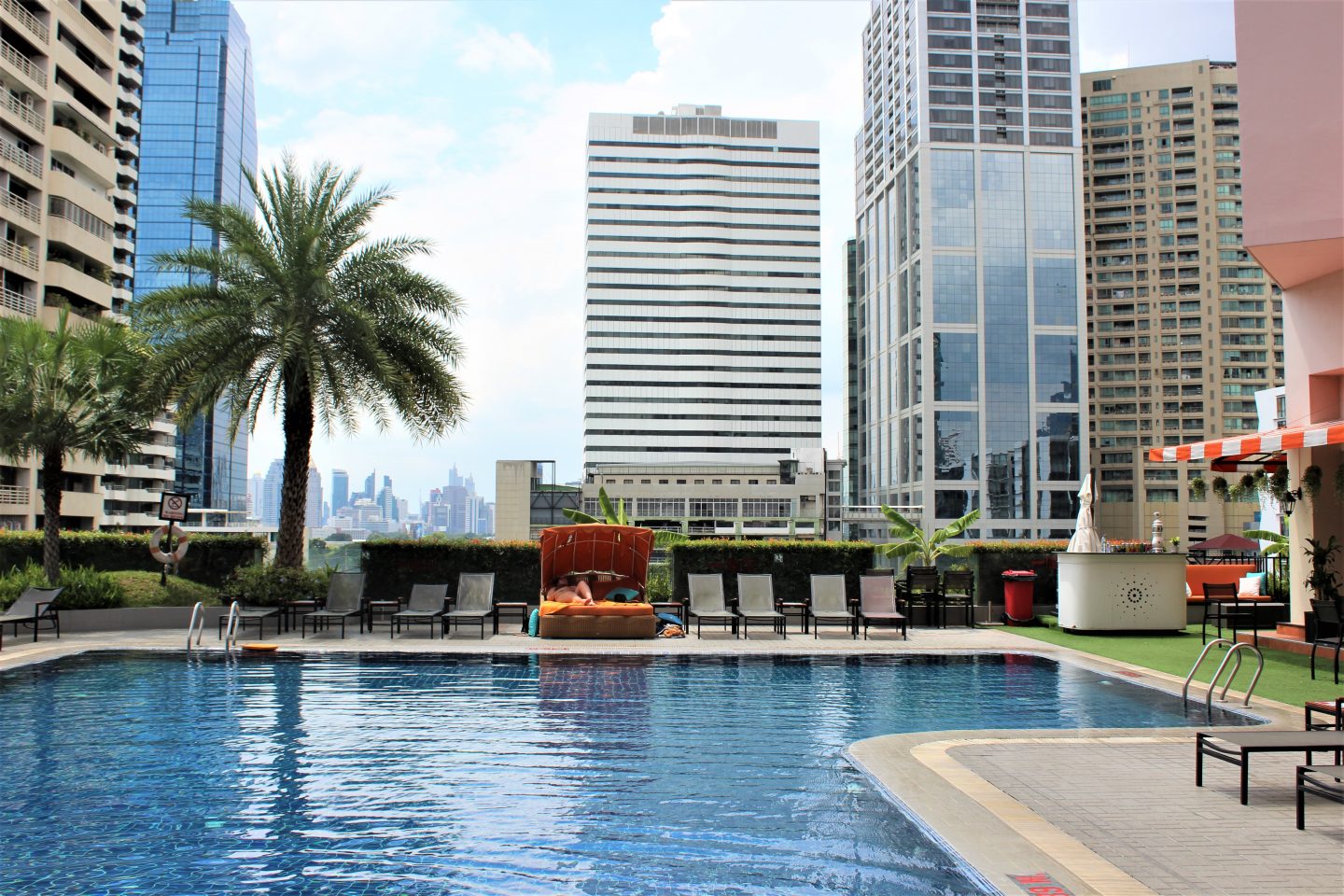 We chose The Rembrandt in Sukhumvit, although first impressions left me a little disappointed as on arrival after a long flight I expected a welcome drink and refreshing towel, which I think is pretty standard now for any decent international hotel, but not at The Rembrandt.
Luckily the hotel did redeem itself after my initial disappointment. There were two things I really loved about The Rembrandt . . . firstly the amazing pool.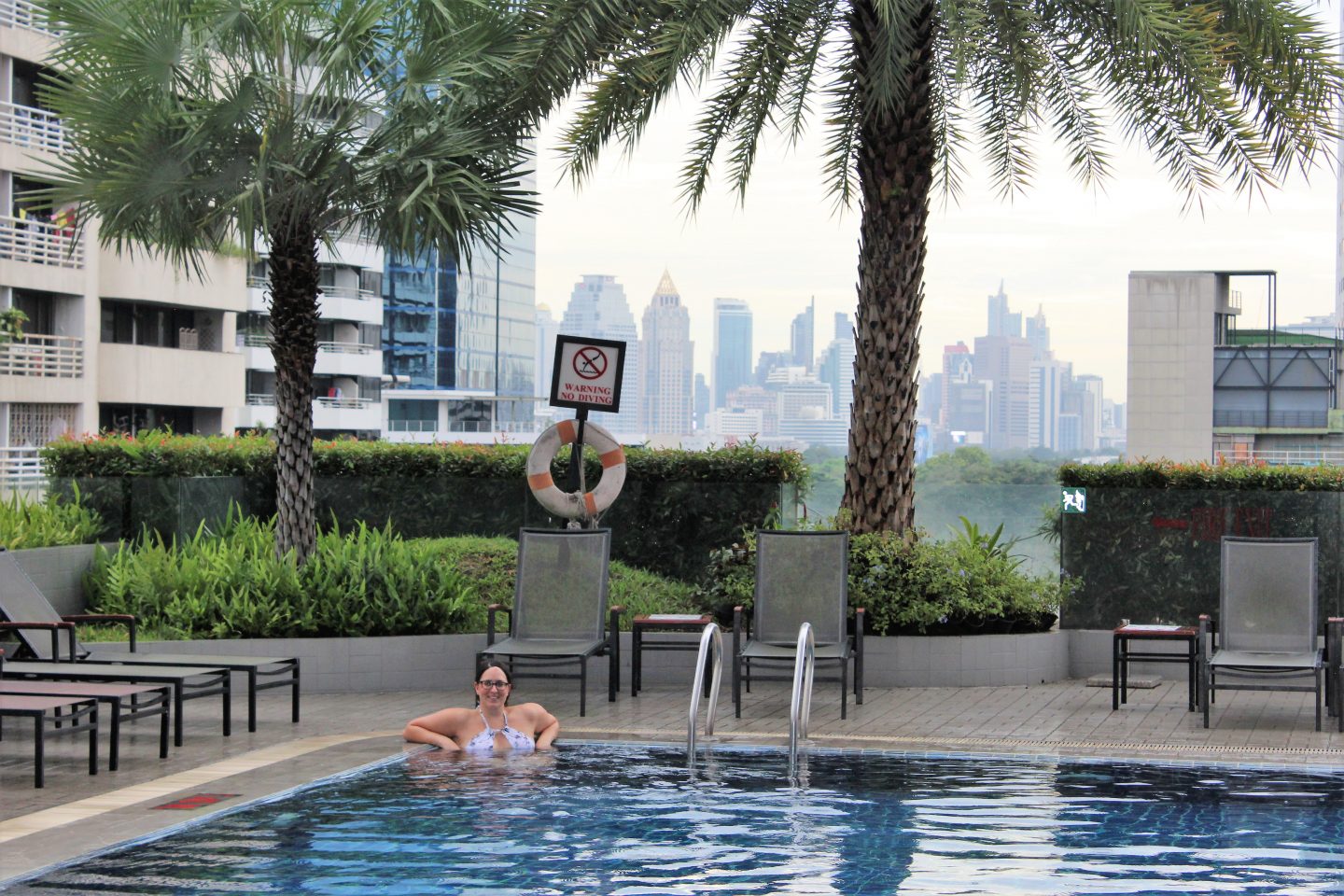 We spent a big part of our first day relaxing by the pool, recovering from our jet lag, having a gentle swim and ordering some great food.
We also had our first holiday cocktails and sipping on a great drink and taking in the city skyline views was a lazy but fantastic way to spend our first day!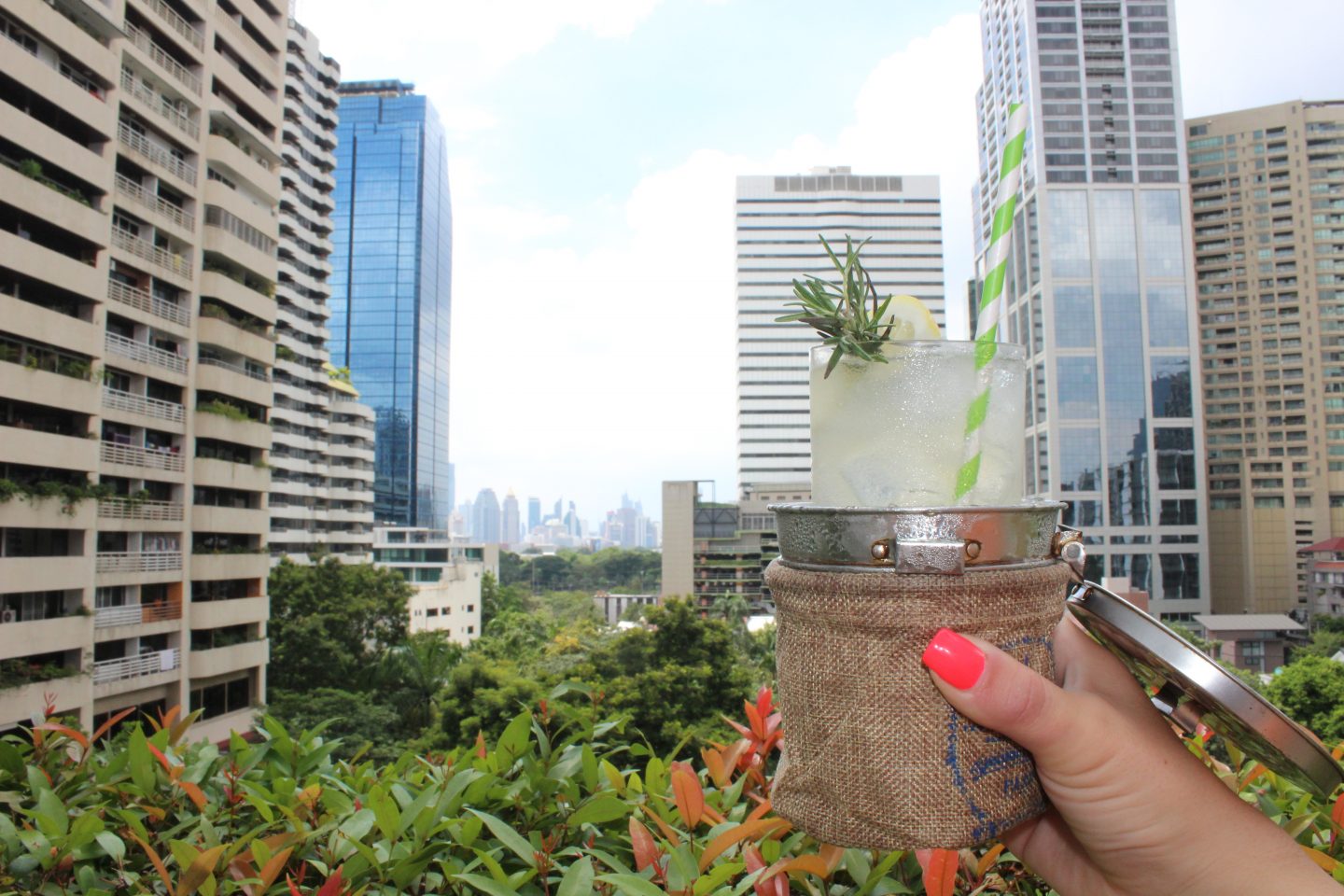 Which brings me onto my other favourite thing about The Rembrandt . . . the fabulous cocktails! We were so impressed with them at the poolside we decided to start each night in Bangkok with a cocktail (or three) from the lobby bar before heading out.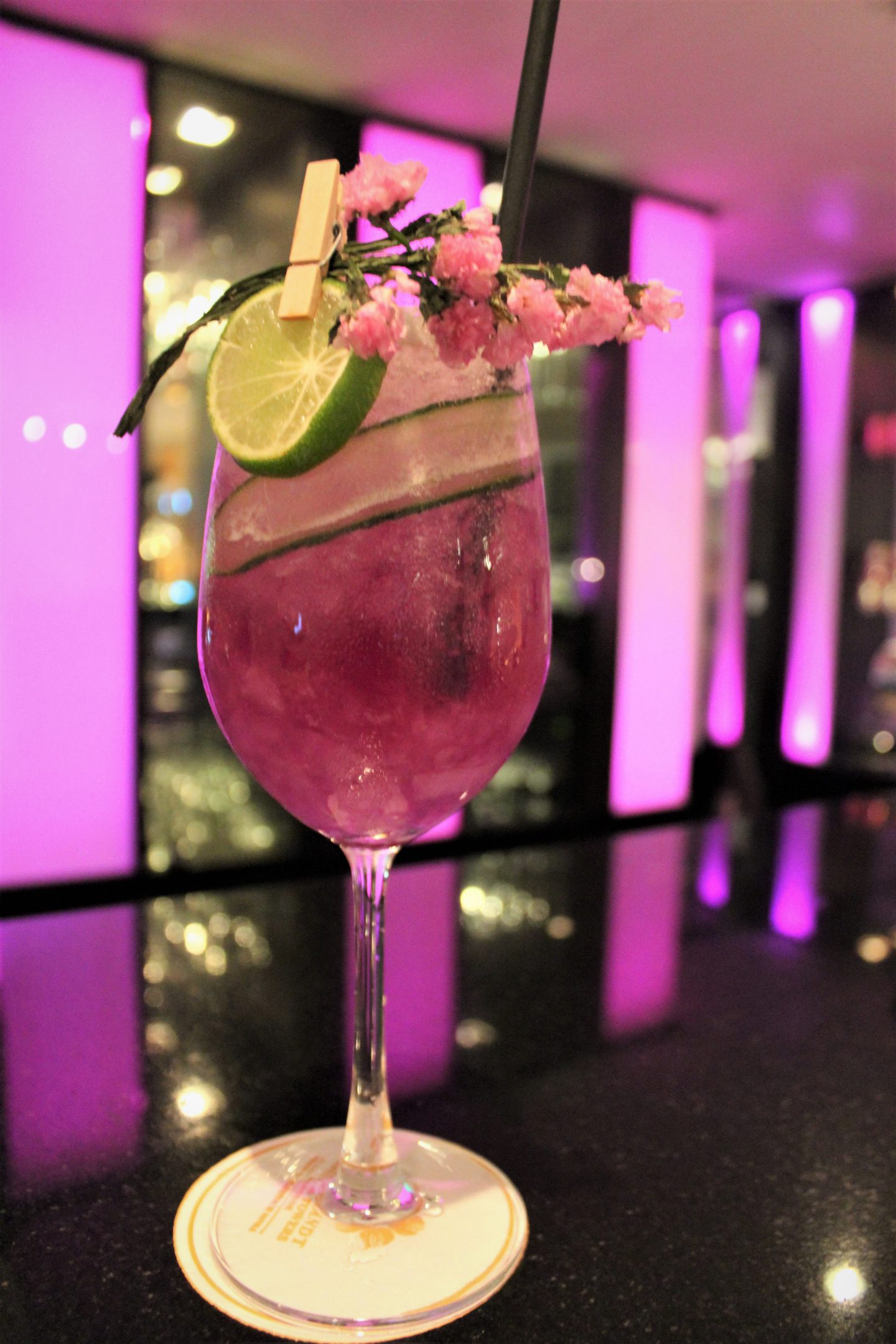 The lobby bar had a piano player in the evenings and the drinks really impressed me. In fact I would say they were the best cocktails we had all holiday . . .  and we had a lot. The service at the bar was also really friendly.
Now onto the room itself. We stayed in one of the hotel's executive rooms. Ours had a generously sized marble bathroom with the hotel's own brand toiletries.
The open plan bedroom had a desk and chair, a large unit with an HD television, a mini bar and seating area.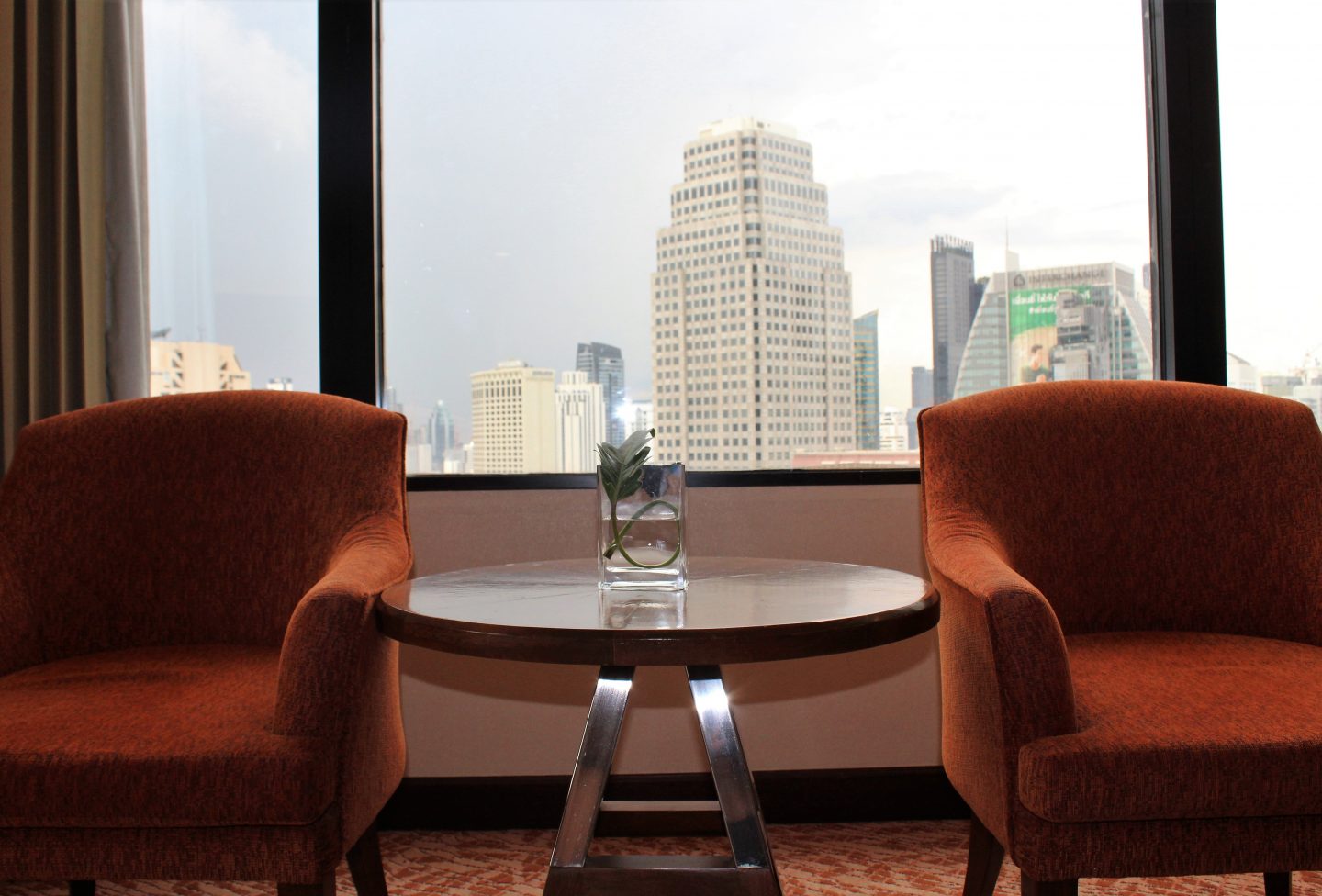 An extremely comfy king size bed . . .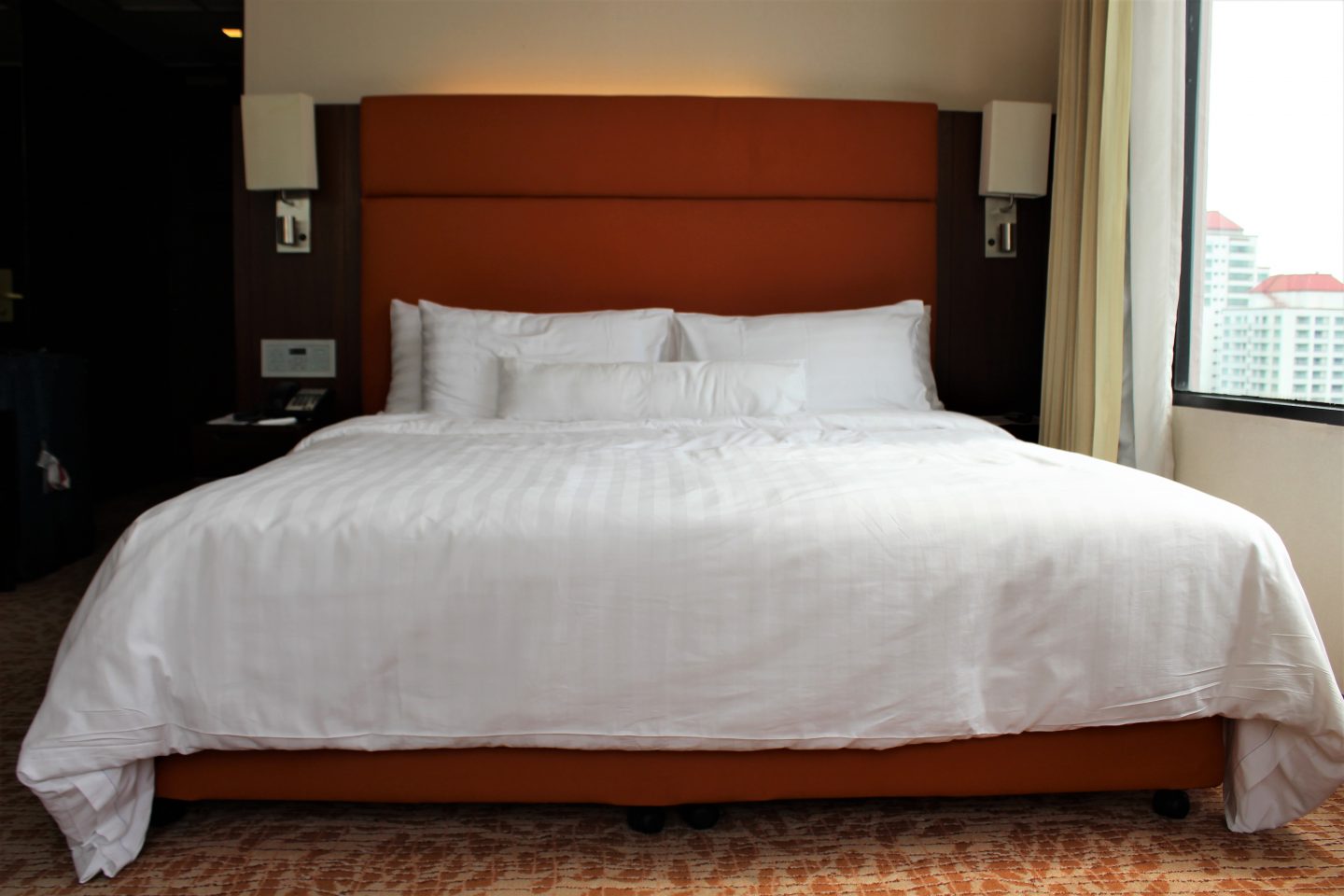 But best of all is that the executive rooms are on the higher floors giving you fantastic views over the city, which looked beautiful at night.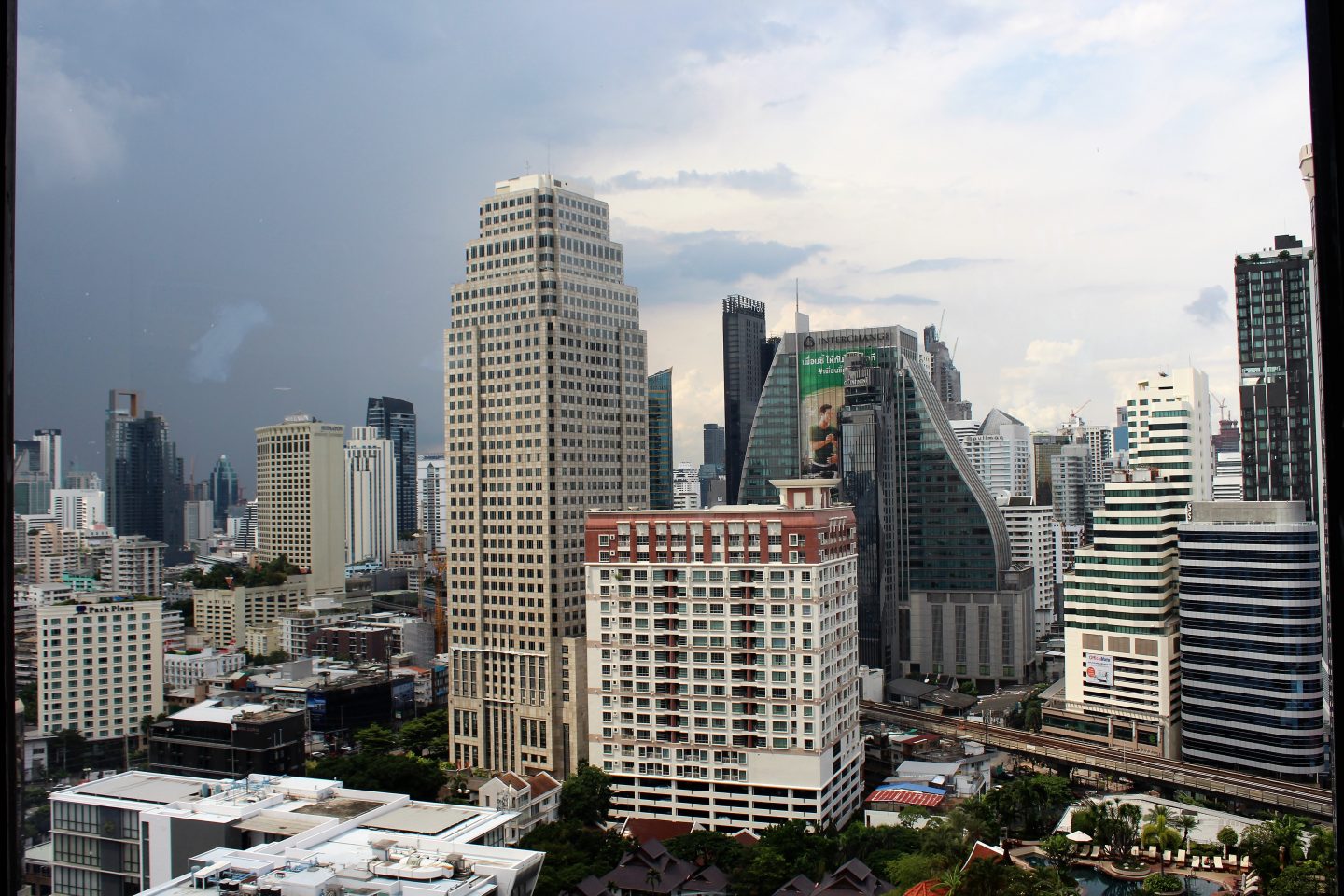 For a base when exploring this amazing city we are glad we choose The Rembrandt, we had a great room, fantastic views, a beautiful pool and excellent cocktails!