Formula 1, a sport known worldwide which has a loyal following and watched on TV by millions!
Mr B has been a fan since he was young, but never made it to watch a  race in person so for his 40th Birthday I took the plunge and booked four-day tickets for Silverstone with camping at the official campsite Woodlands.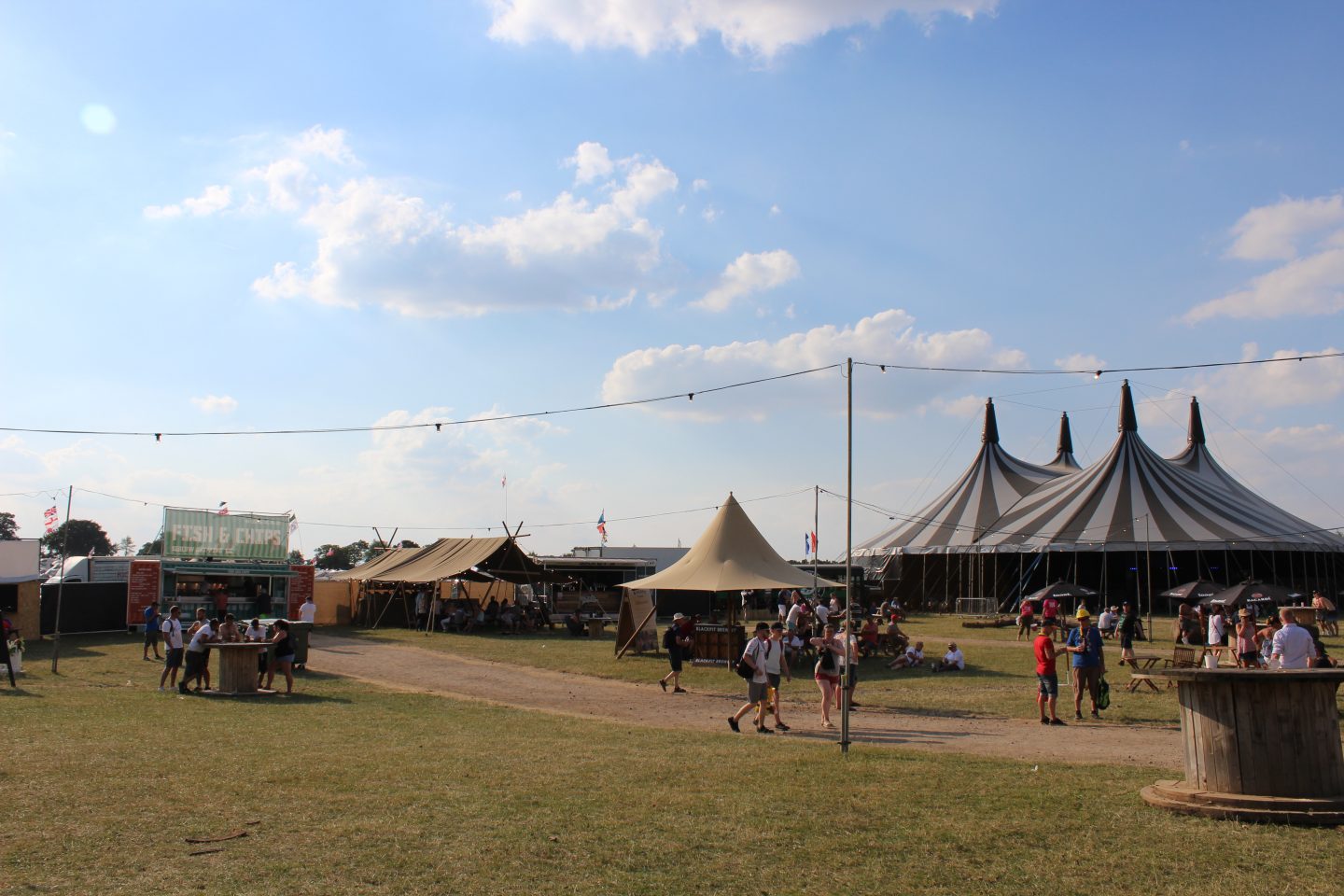 As someone who is used to luxury hotels and has never been camping, to book five nights away in a tent was a bit of a gamble. But after researching and reading up on all the campsites available, Woodlands definitely stood out as the one to book and I am so glad I did.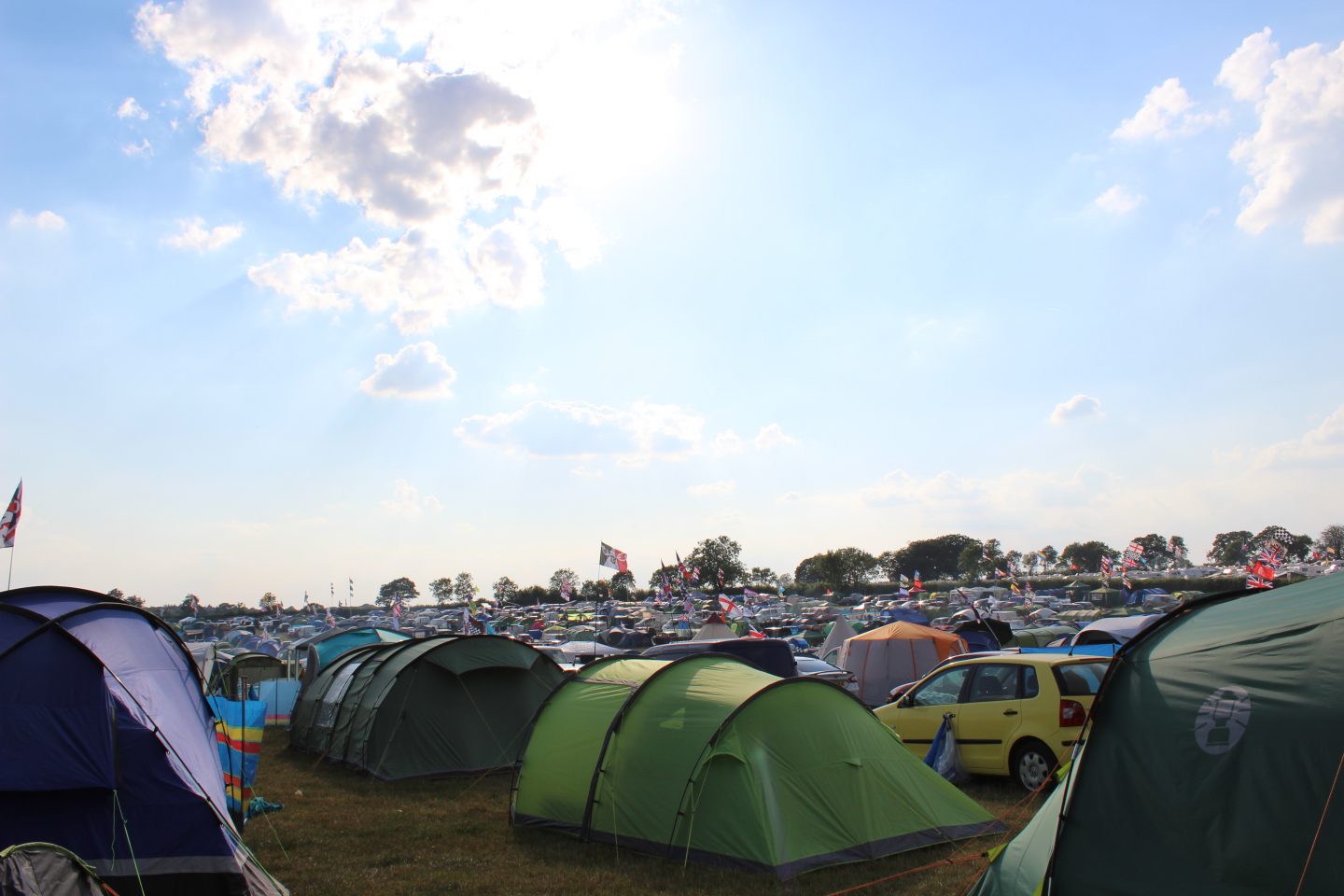 The one thing I learnt about camping is that it is all about having the right equipment, and we had nothing! But we have some great friends who lent us all that we needed and things we didn't even know we needed!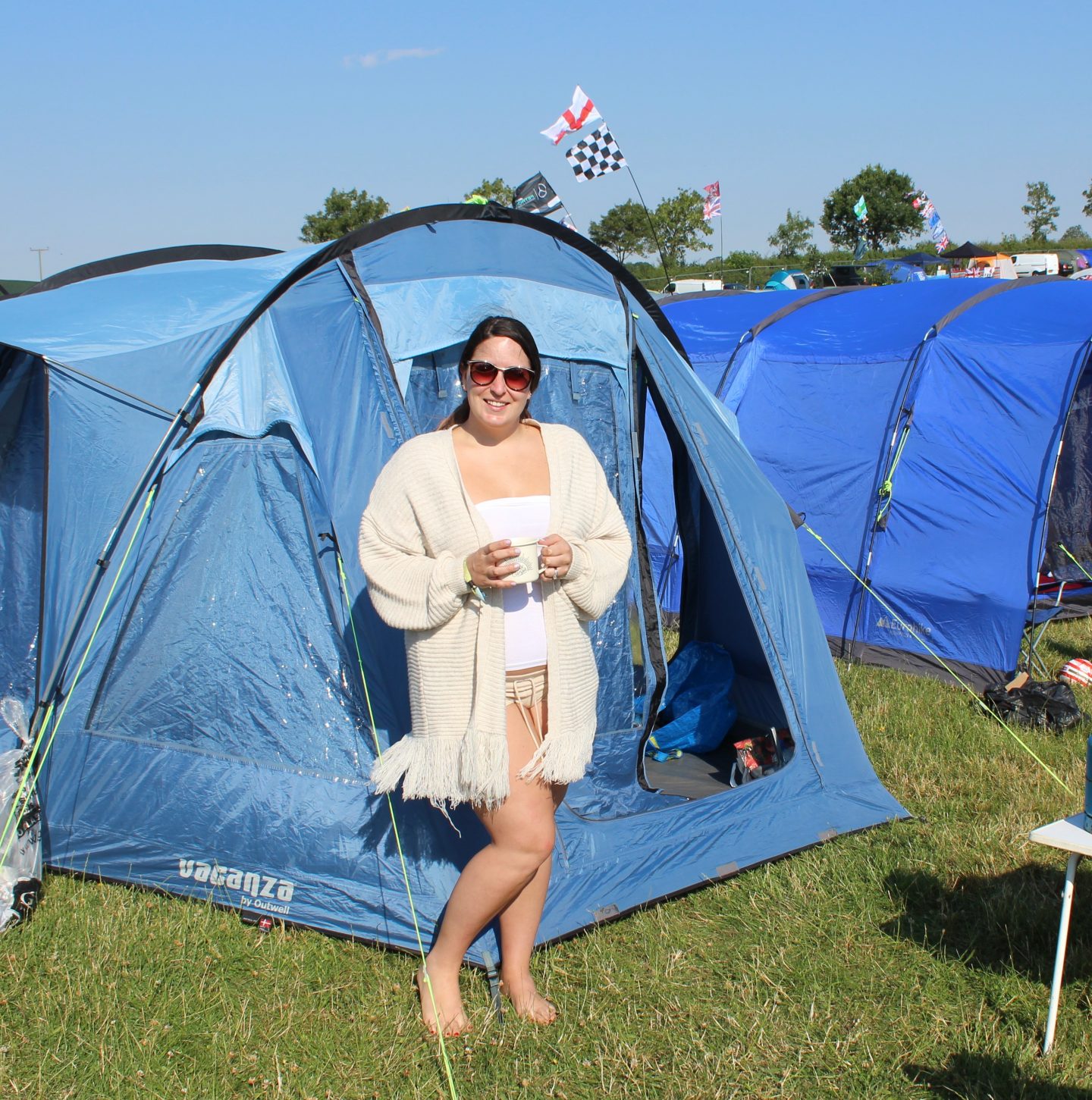 The campsite is huge, really, really huge! But what Mr B and I really loved was the people and atmosphere. Everyone we bumped into and got chatting to where so friendly, always up for offering advice, lending a helping hand or just having a chat.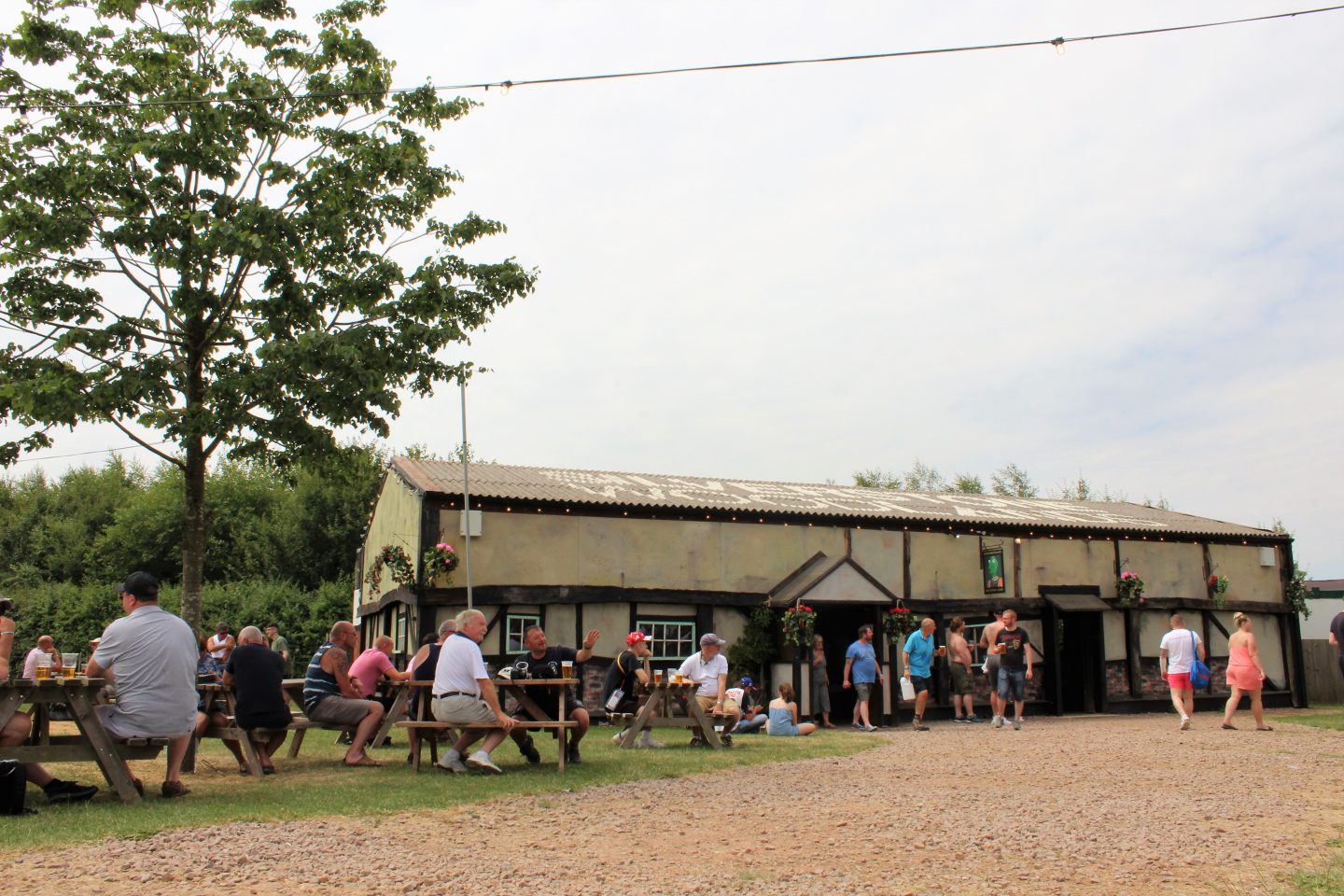 The entertainment was fantastic. There were three tents offering a variety of entertainment every afternoon and evening. We saw a fantastic comedy act showcasing 10 stand-up comedians, watched Wimbledon on the giant TV screens at the Petrol Head pub, danced the night away listing to a brilliant live band called Grand Theft Audio, watched an eye-watering chilli-eating contest, enjoyed a variety of other live artists and of course kept up to date with the F1 when we weren't at the track.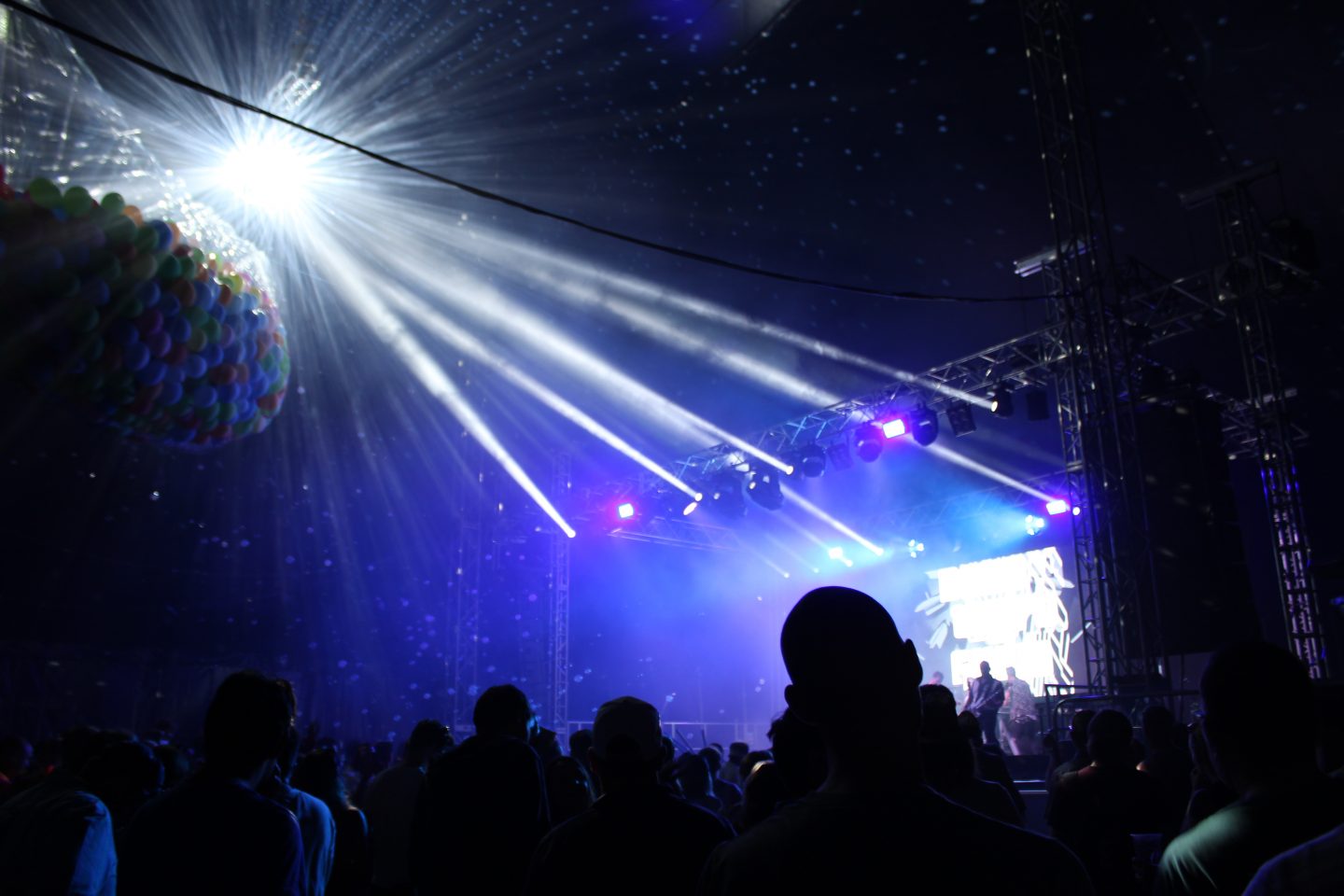 The food was also another big hit for me. I wasn't worried about the food on offer as I kept up-to-date about the food stands that were going to be there and there were some great gourmet food trucks, from 'Barnaby Sykes Pies' where we had hearty delicious pie with chips and gravy, to 'Bandit Streetfood' where we had melt-in-the-mouth gourmet pulled pork burgers and moreish skin-on homemade fries. But our favourite was 'Notso Events' who served delicious homemade chicken katsu curry, which was so good we had it two nights in a row!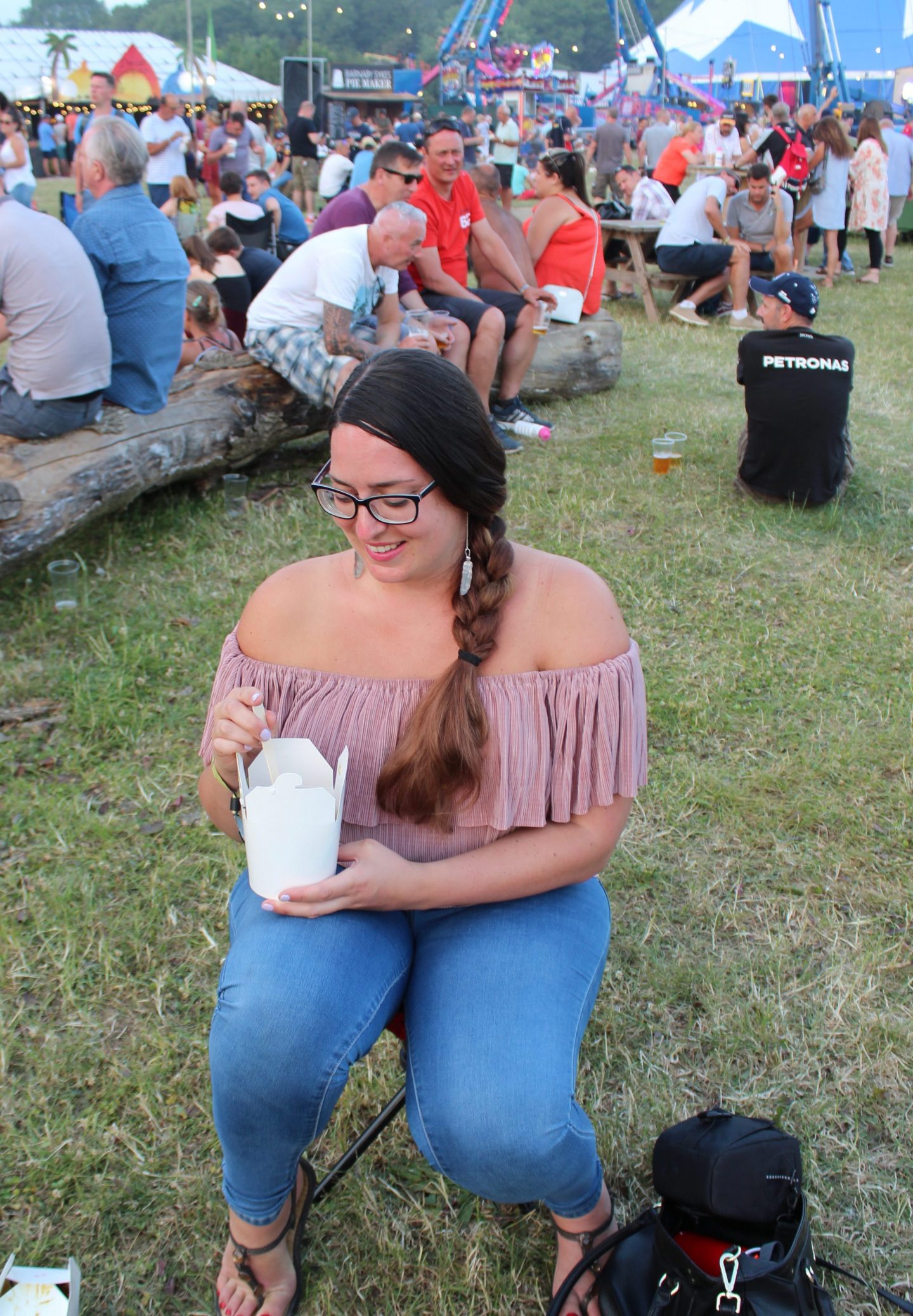 Now onto the reason we went camping in the first place . . . the Formula 1! Not being a fan, I was prepared to be bored watching the practice and the racing whilst Mr B was in his element, however, I couldn't have been more wrong! By the race on Sunday I was shouting, cheering and nervously watching, totally enthralled with the whole thing!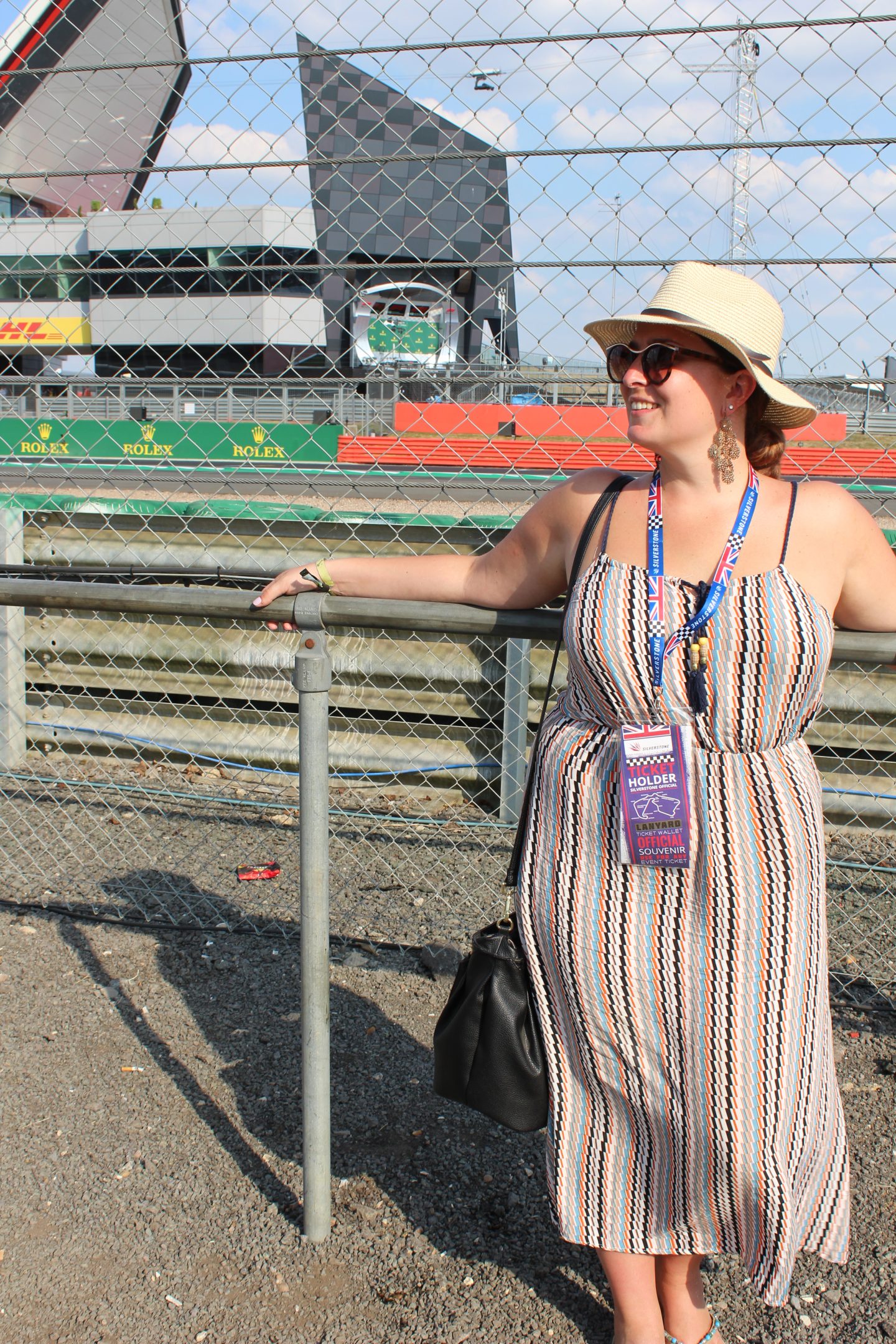 A lot of people asked 'what is there to do except watch the race on Sunday?', but as well as the race, practice and qualifying there are a huge variety of things constantly going on at the circuit.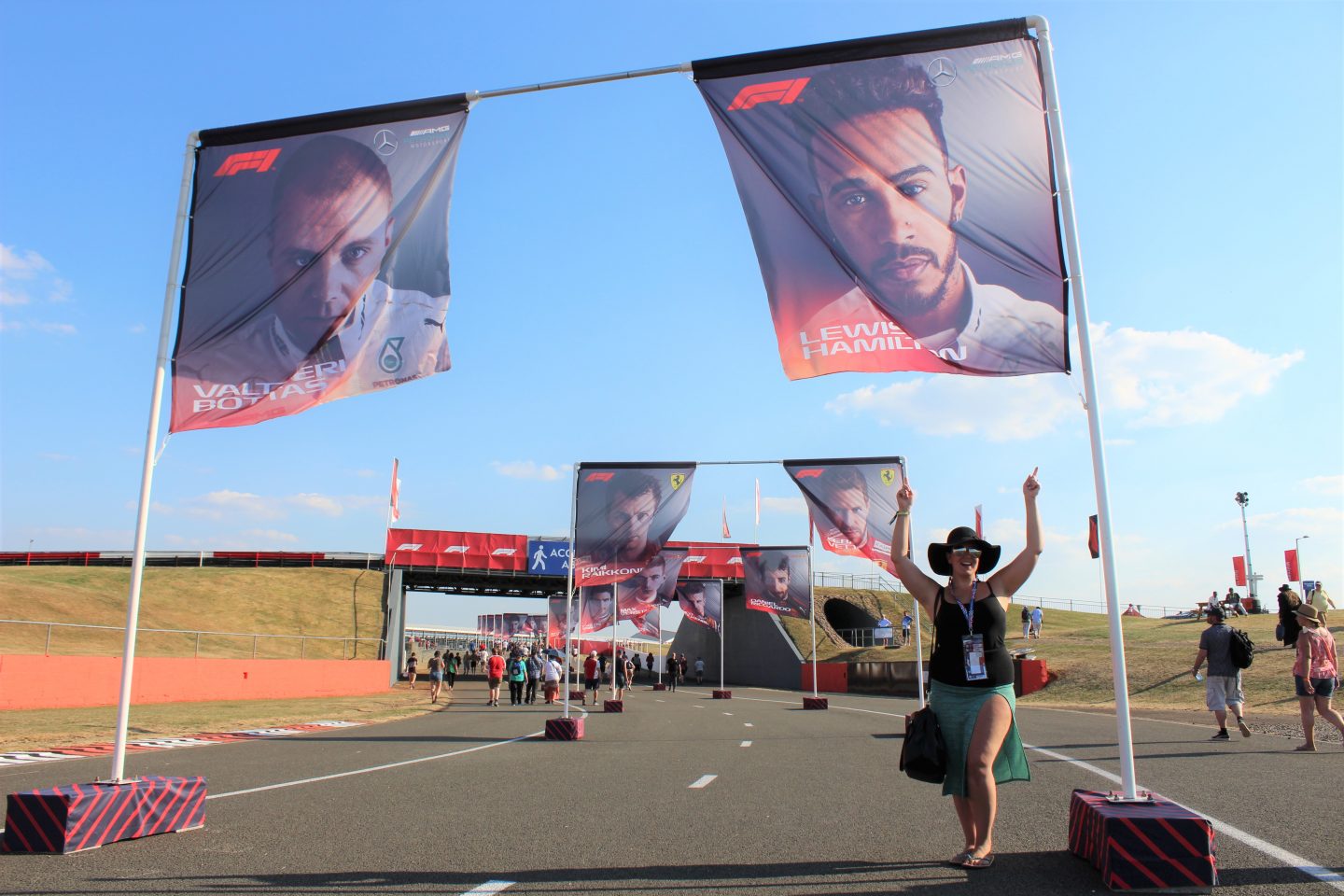 The Fan Zone is where all the off-track action happens. Of course there are plenty of stands to buy merchandise, keep refreshed and refuelled, along with  interactive activities where Mr B tested his fitness against that of a racing driver . . . and he came impressively close!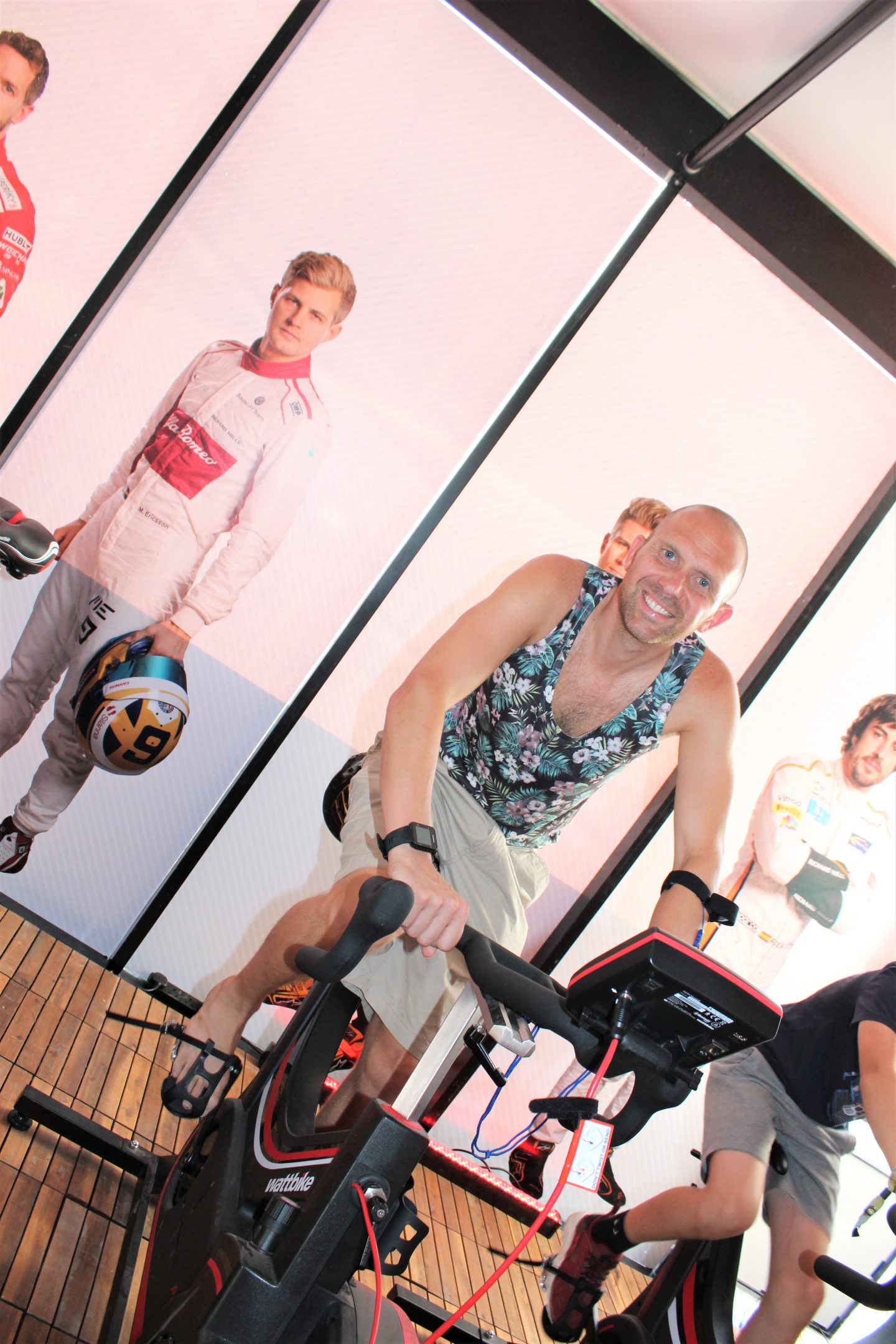 The main stage is always buzzing with life, from driver interviews (where Lewis Hamilton got a very loud welcome!) to the entertainment, my favourite being 'Just Can't Get Enough 80's' with Sara Cox. On the Saturday England played Sweden in the World Cup quarter finals and won 2-0, which was played on the giant screens in the Fan Zone. That was a moment I won't forget in a hurry!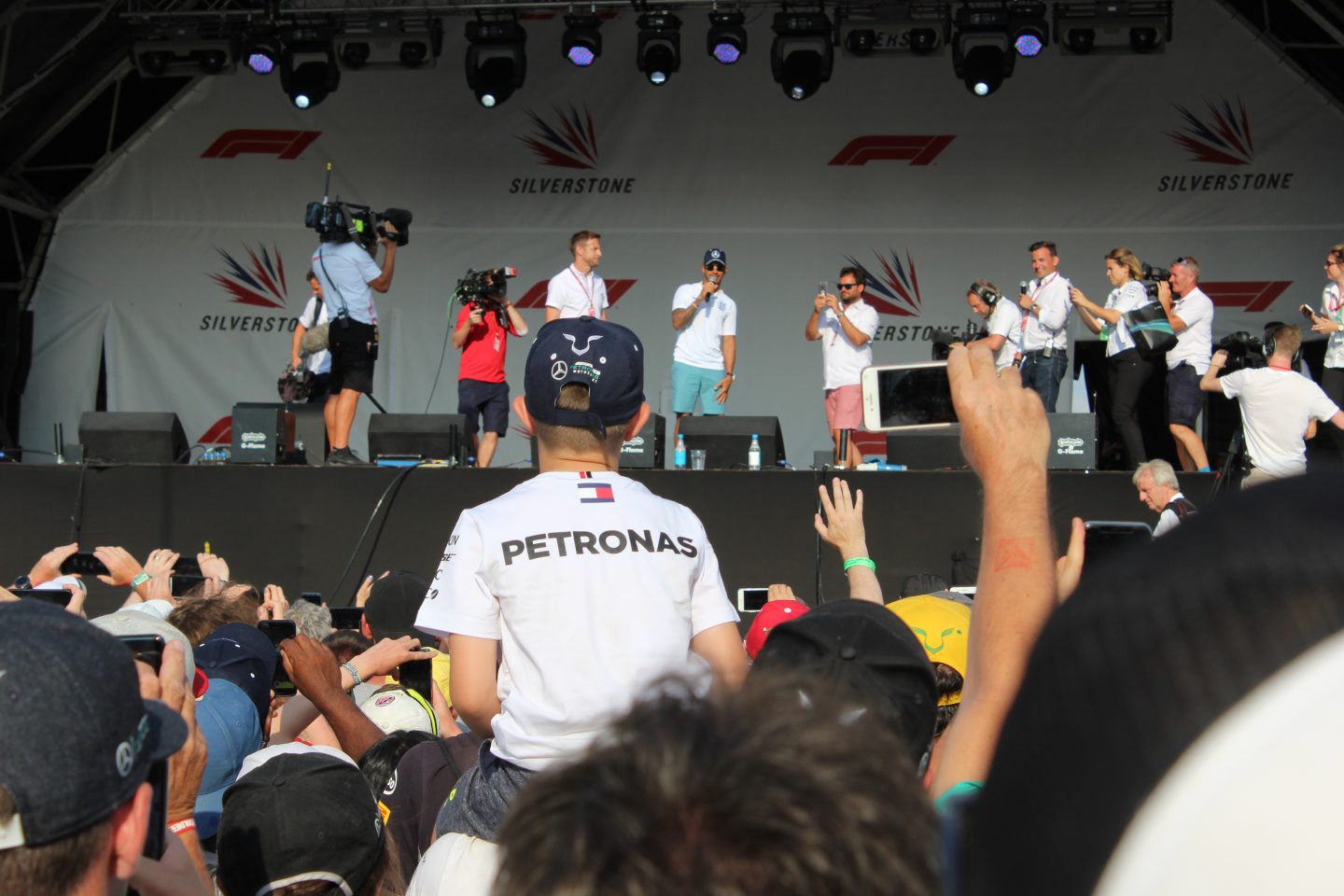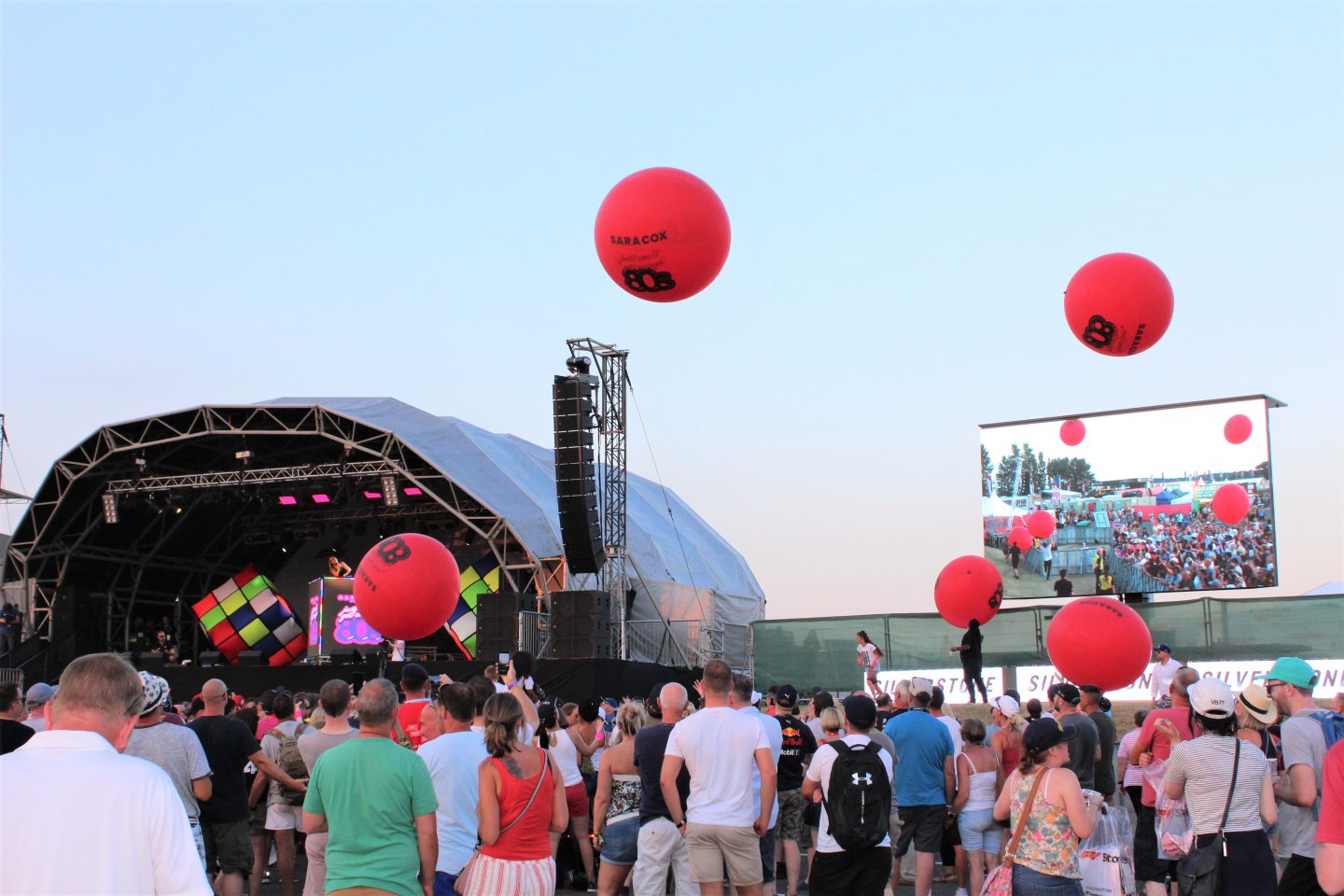 We did so much walking at the track. With a Sunday grandstand seat you can sit in any of the grandstands on all the other days. There were good points to each one, some for watching overtaking, others for corners and some for speed so it was great trying them all out.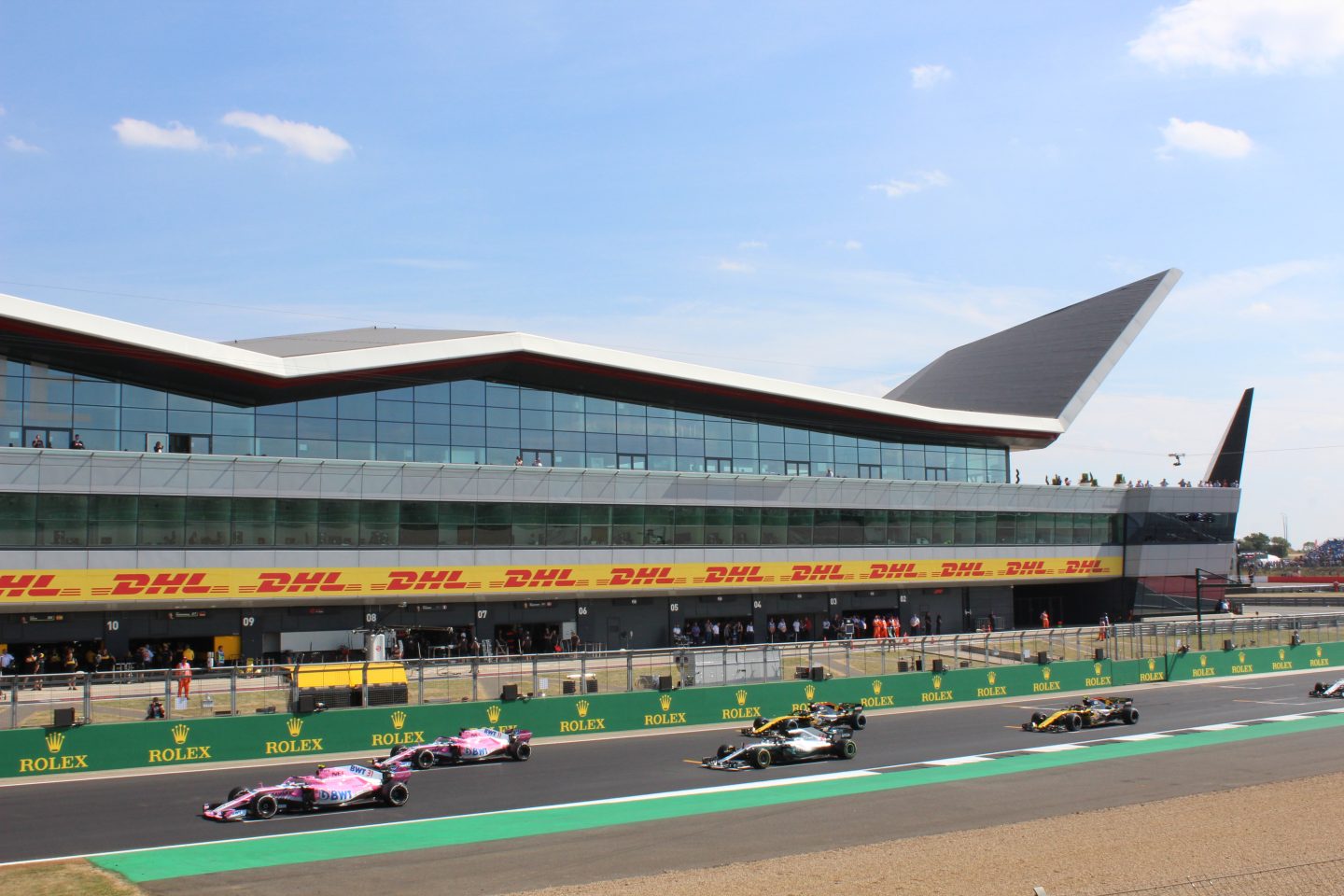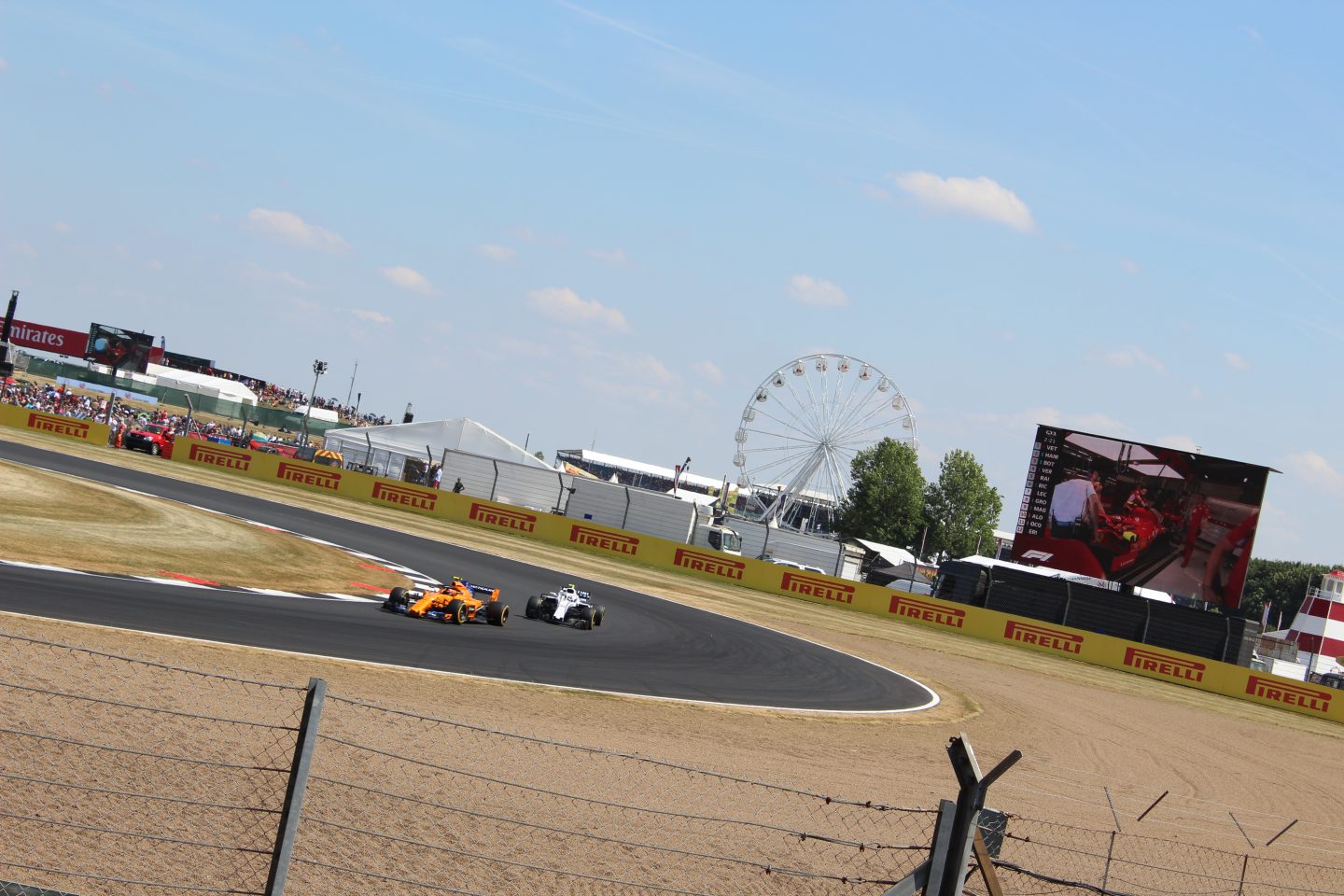 The overall attendance for the weekend was 340,000 people! The atmosphere on race day was electric . . . it was also very hot and very busy! Before the race the Red Arrows put on a full air display which was absolutely magnificent to watch.
The atmosphere was electric and there was such a buzz in the air, especially as Hamilton was starting in pole position. We sat in Vale grandstand which gave us a fantastic view. The race was nail-biting, but absolutely brilliant to watch.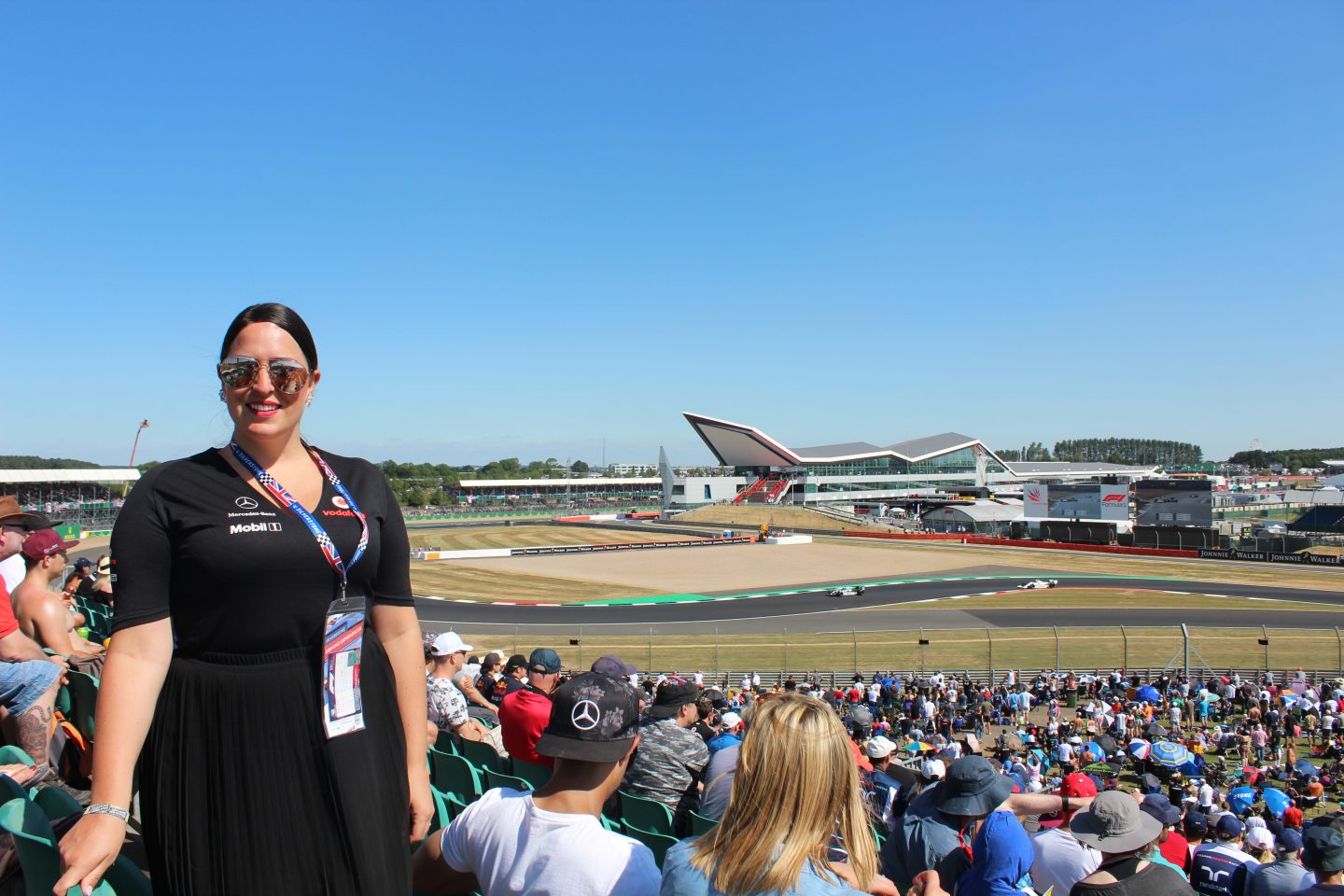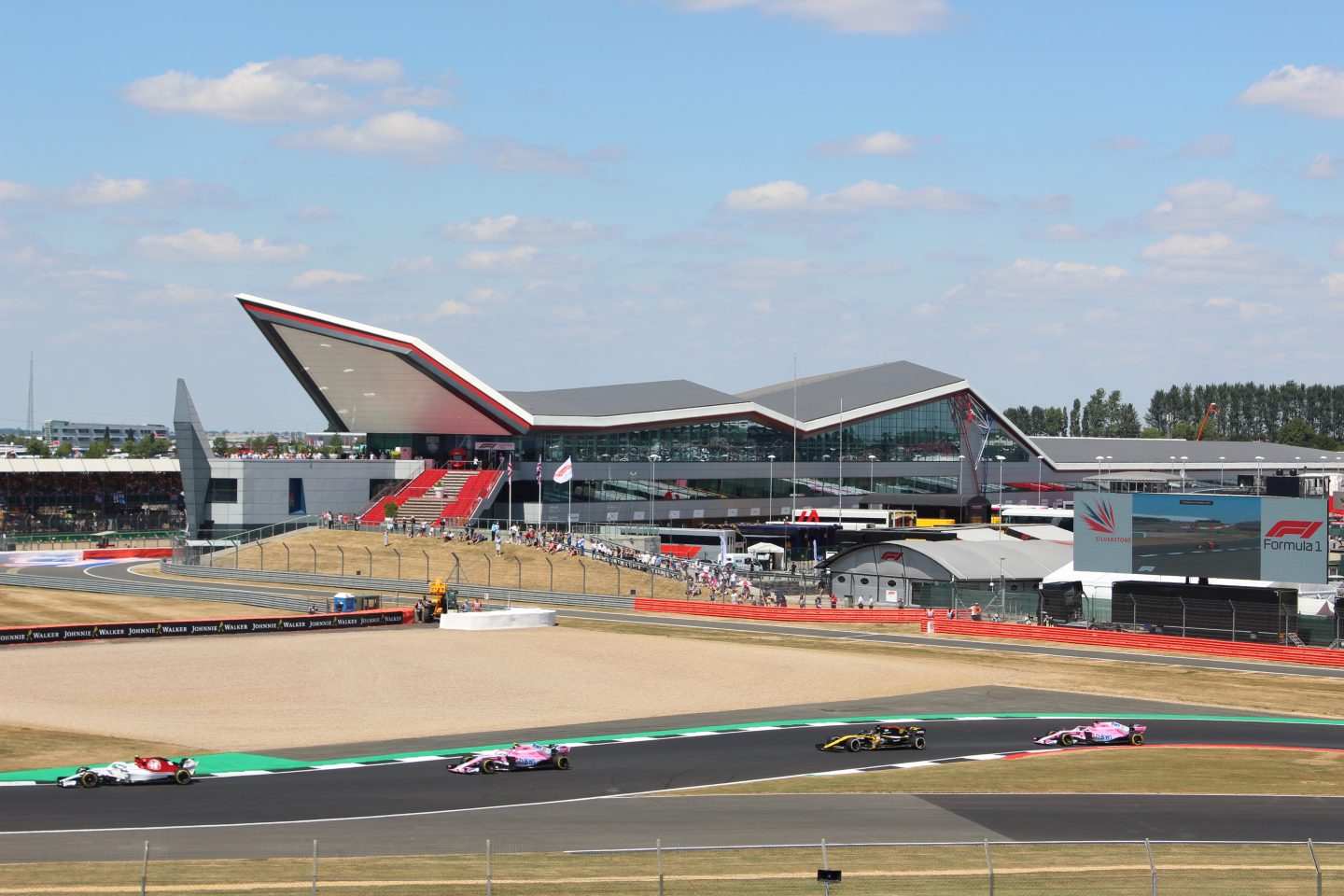 Mr B had an amazing time. He really loved every minute which was what it was all about, but as I'm sure you can tell I was a total convert! Would I go camping again? . . . no, I'm just not cut out for camping! Would I go camping at Woodlands again for the F1 at Silverstone? . . . absolutely!