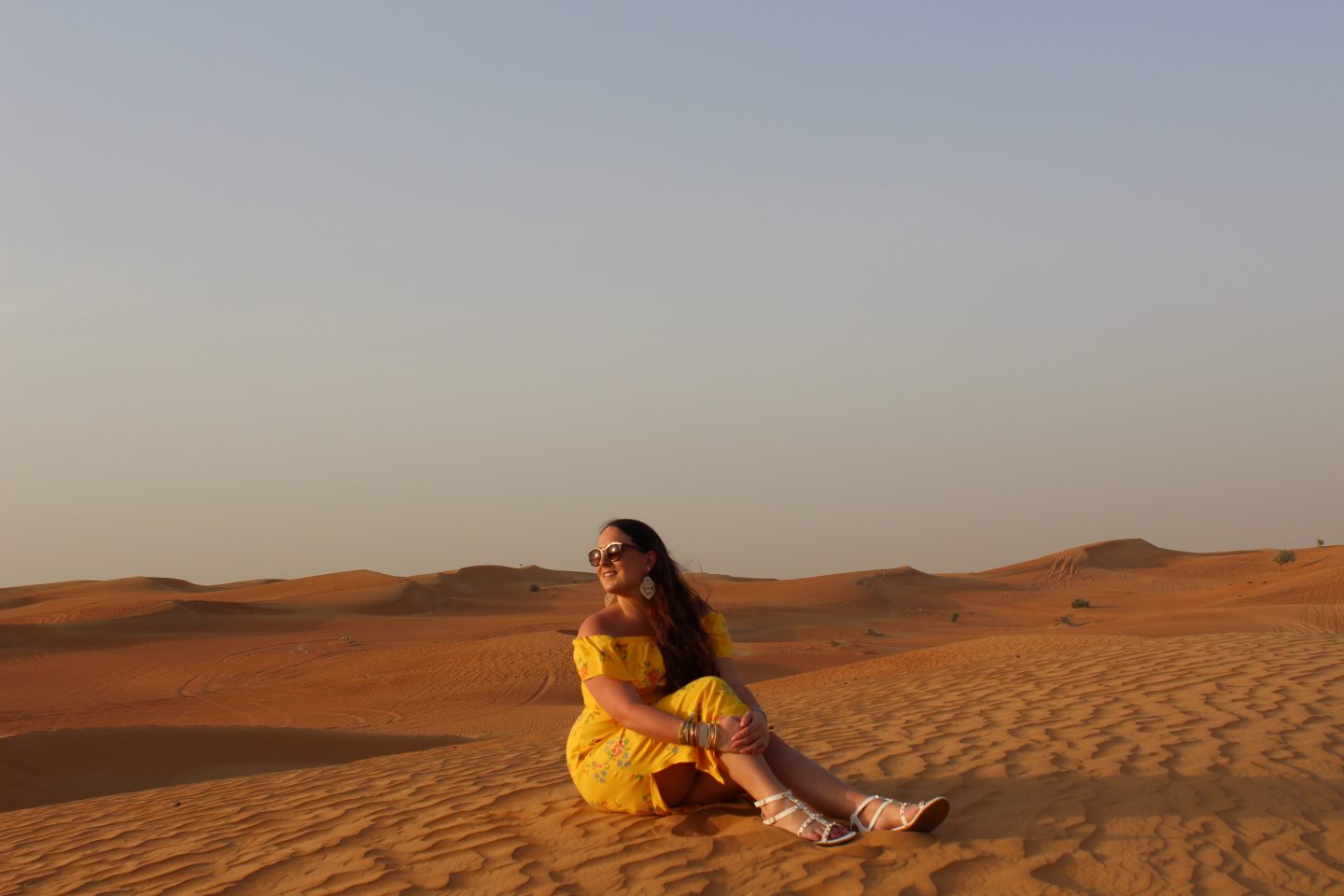 When you are in Dubai with all the glistening skyscrapers and surrounded by luxury it's easy to forget how close you are to the desert. But it is something Mr B and I wanted to tick off our list when we were visiting so we booked a desert safari which included dune bashing and an evening in the desert with a barbecue and traditional entertainment.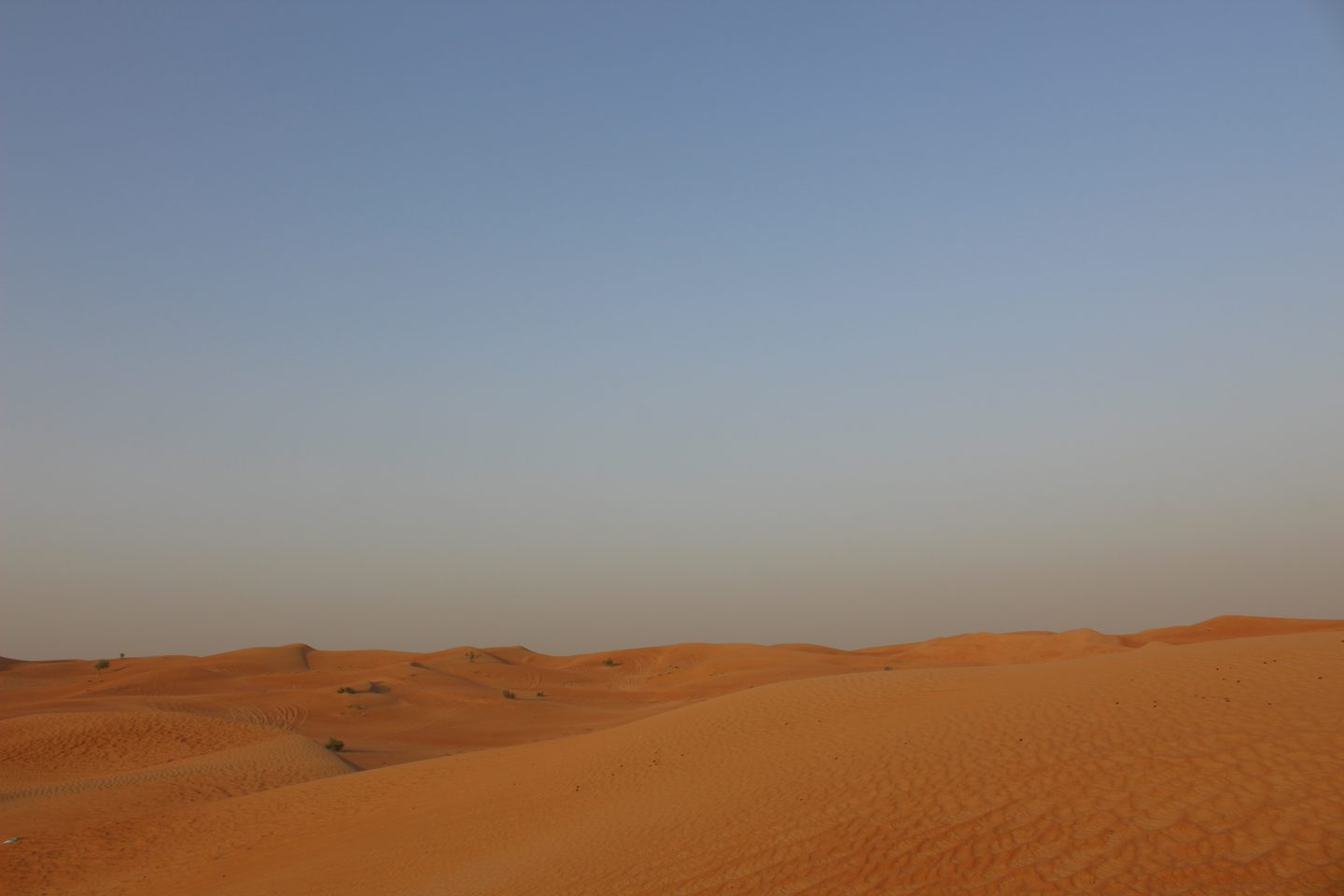 We were picked up from our hotel in a beautifully air conditioned 4×4 (thankfully, as it reached over 43 degrees when we were in the desert) and during the drive we could see the skyscrapers getting smaller and the land in the distance becoming yellower!
Before the dune bashing and while our guide was letting air out of the tyres to allow for the change in terrain we were allowed some free time to explore. The first thing Mr B and I noticed was how quiet and peaceful it was and after leaving the hustle and bustle of the city you could really tell the difference.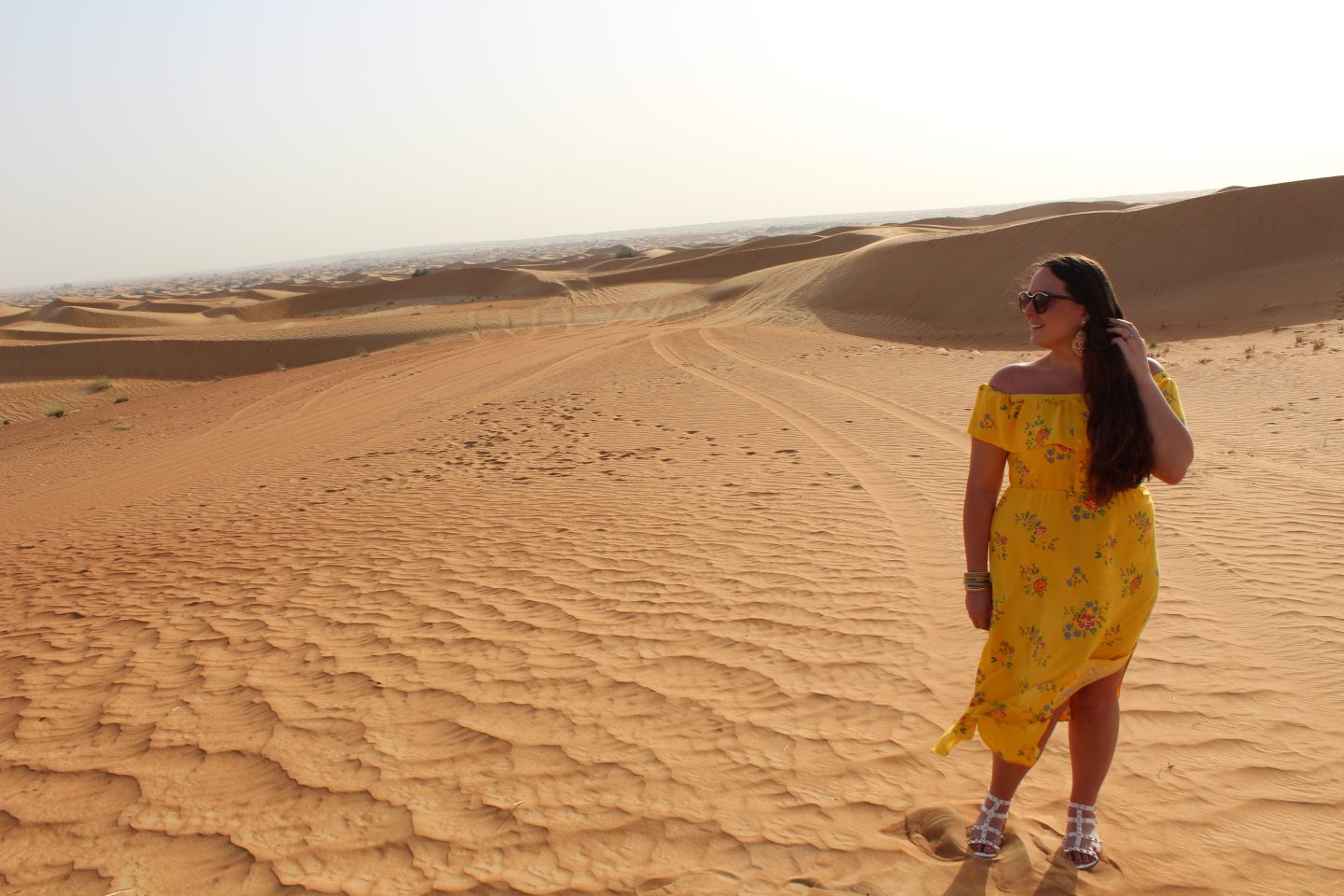 The landscape was simply stunning and it was nice to have time to take it all in and enjoy our surroundings.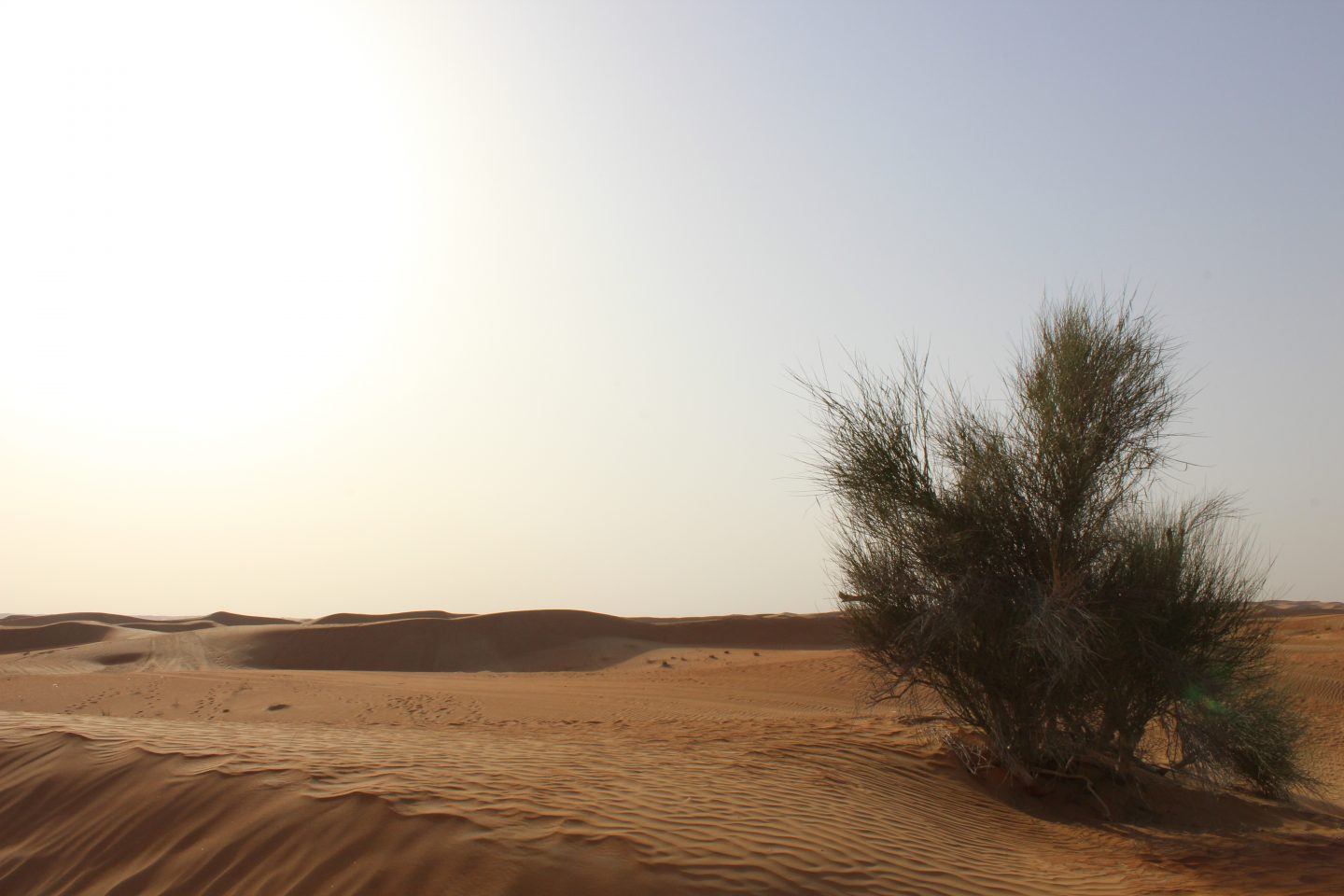 We were then back in our 4×4 for the dune bashing and I didn't quite realise what a roller-coaster journey this would be! It was really fun and exhilarating. It wasn't the speed as we didn't go too fast, but going up the huge sand dunes and coming down them at some very precarious angles. It certainly made you hold on tight! It really is something you have to experience for yourself.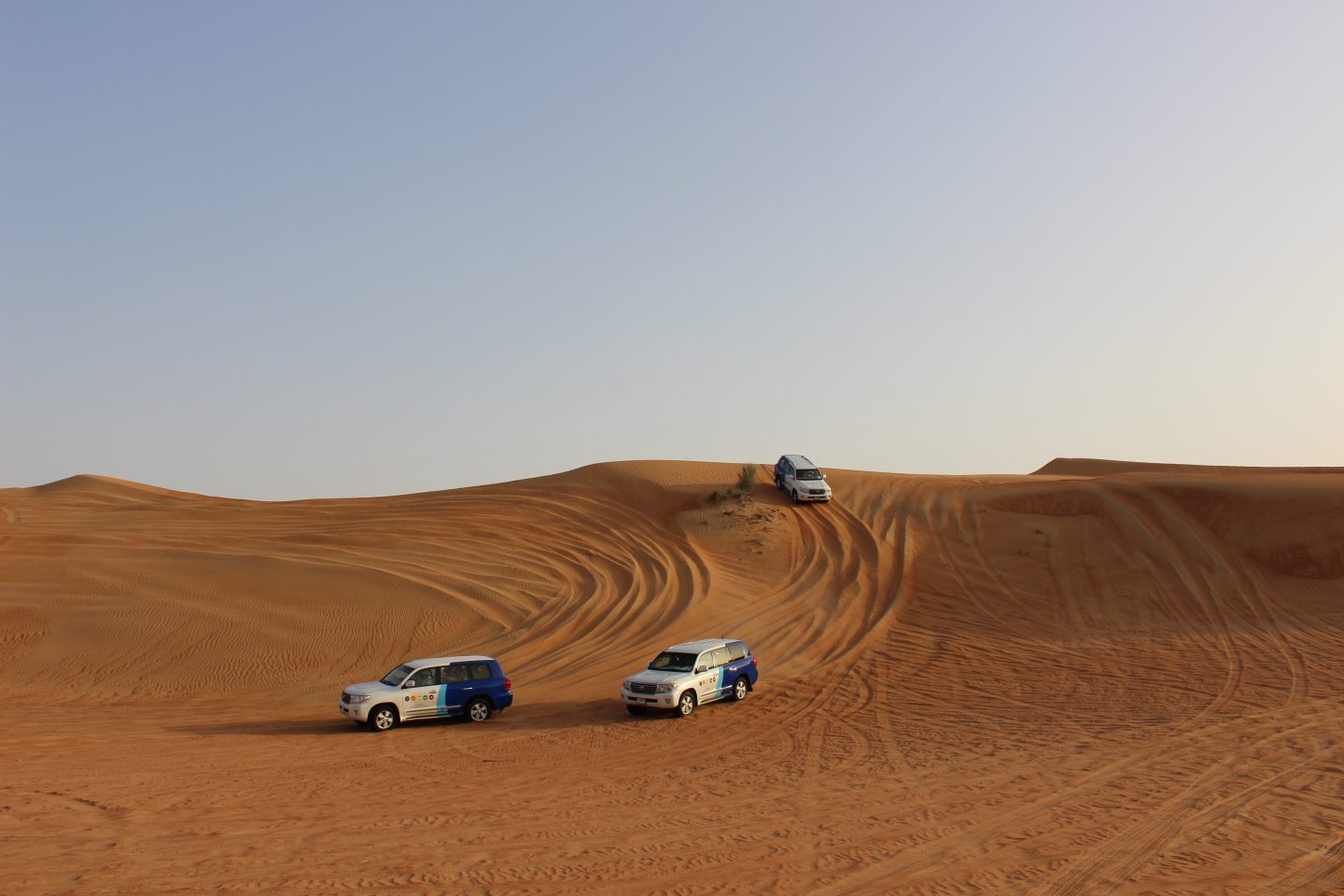 We then had another rest stop which I needed to get my heart rate back to normal! This stop was perfect timing as it was just when the sun was setting . . . such a magical experience for us both.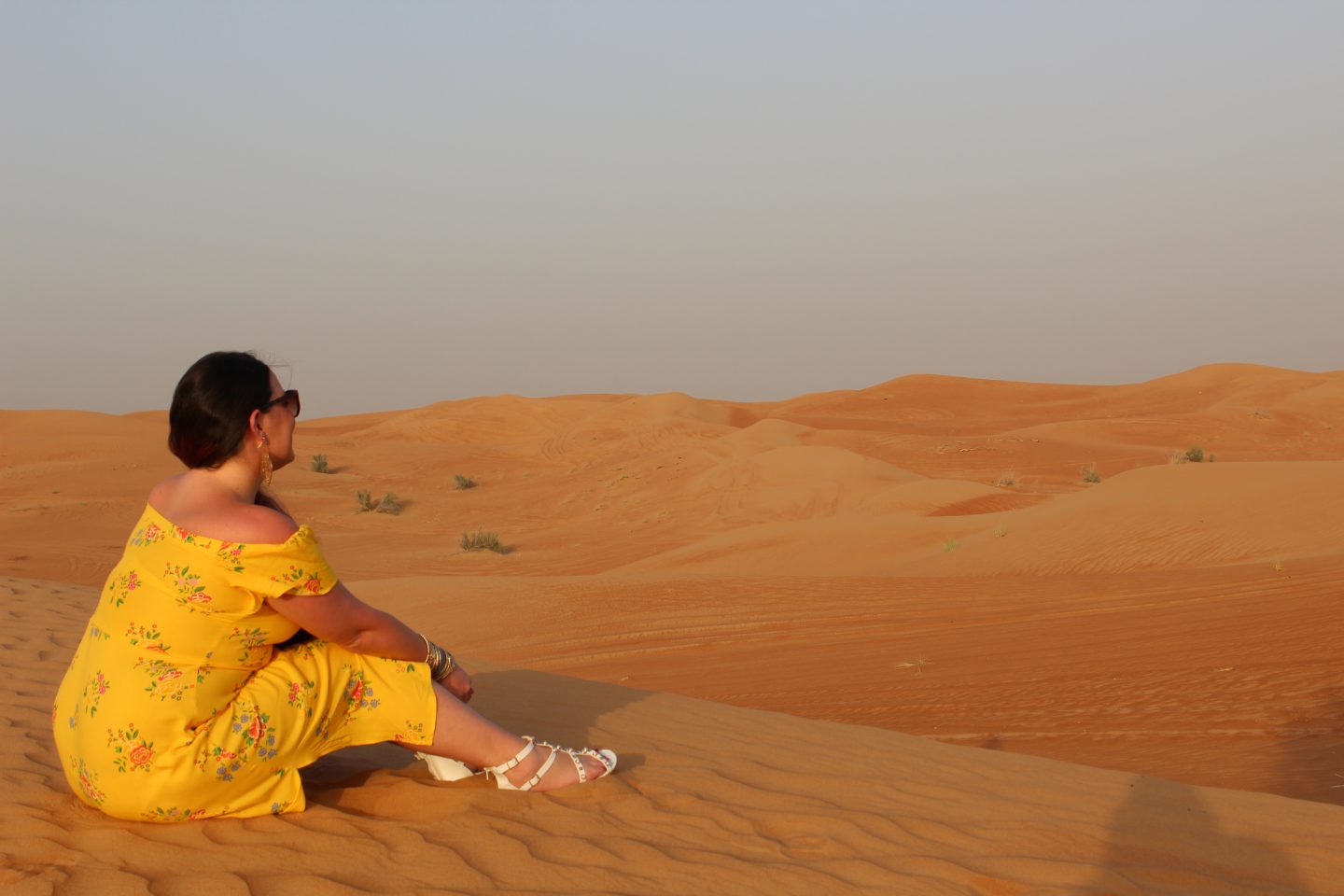 Back in our 4×4's we made our way to our home for the evening, where we were greeted with Arabic coffee and dates. The open-air tent had beautiful rugs to sit on and relax, but I was immediately drawn to the tent offering henna and had this beautiful design on my hand.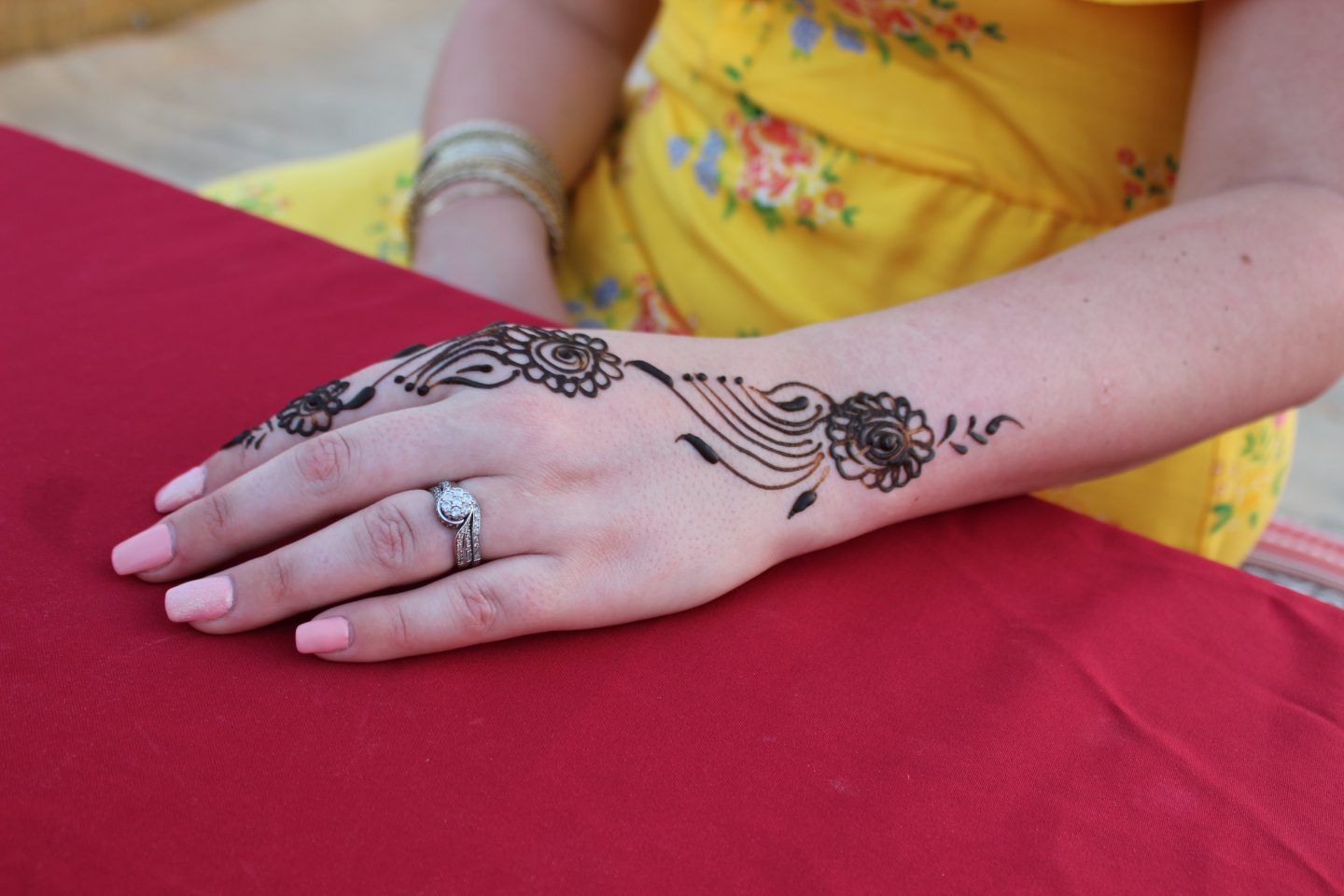 There was a barbecue with traditional kebabs and curries and my favourite Dubai holiday snack, hummus with pitta breads!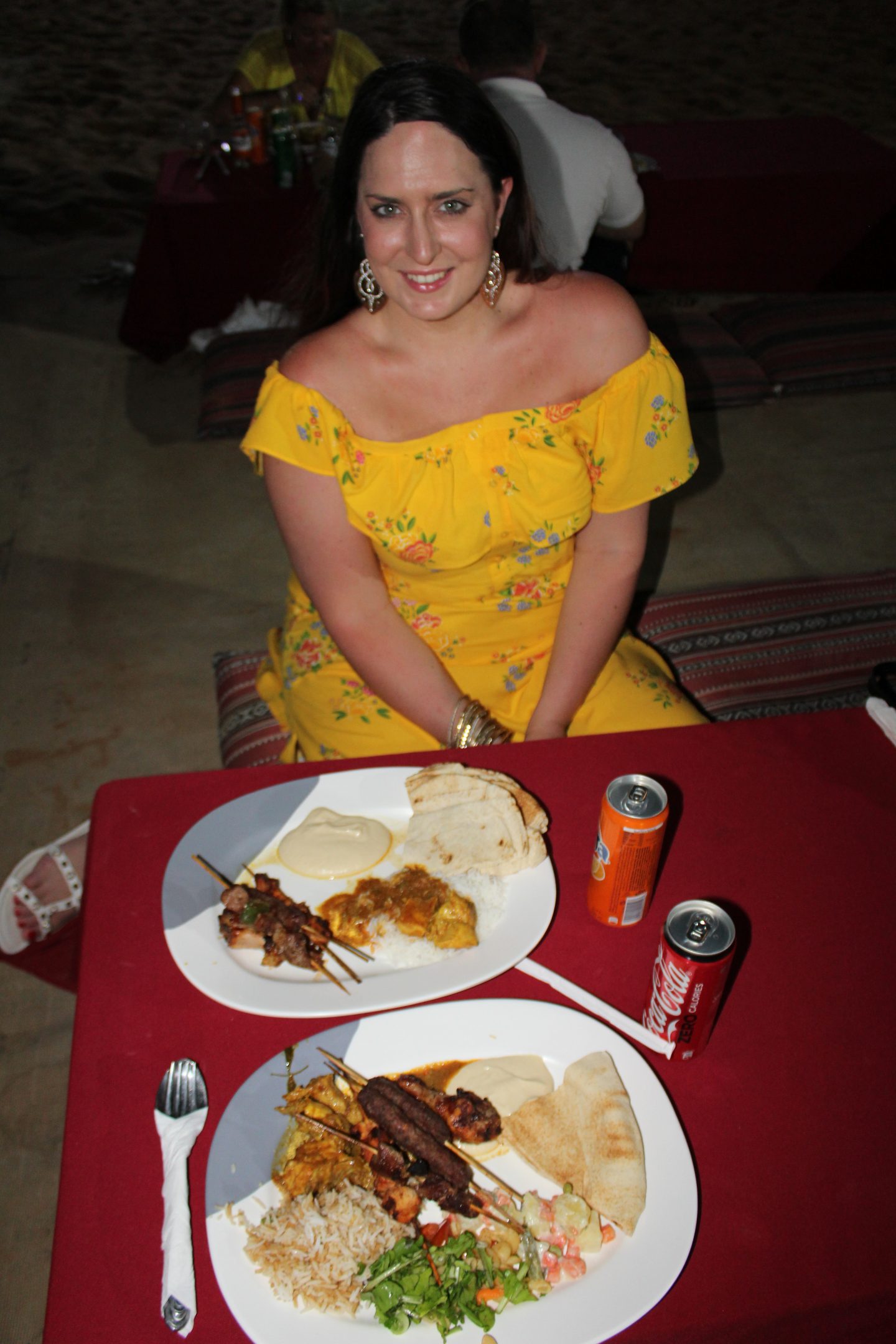 There was also a traditional folk dance and a belly dancer. The entertainment was not really my cup of tea, but there were lots of seating around so you could wander off and find a quiet spot to relax if you wanted.
The highlight for us was definitely being in the desert. As it got late the sky was so clear and perfect for stargazing.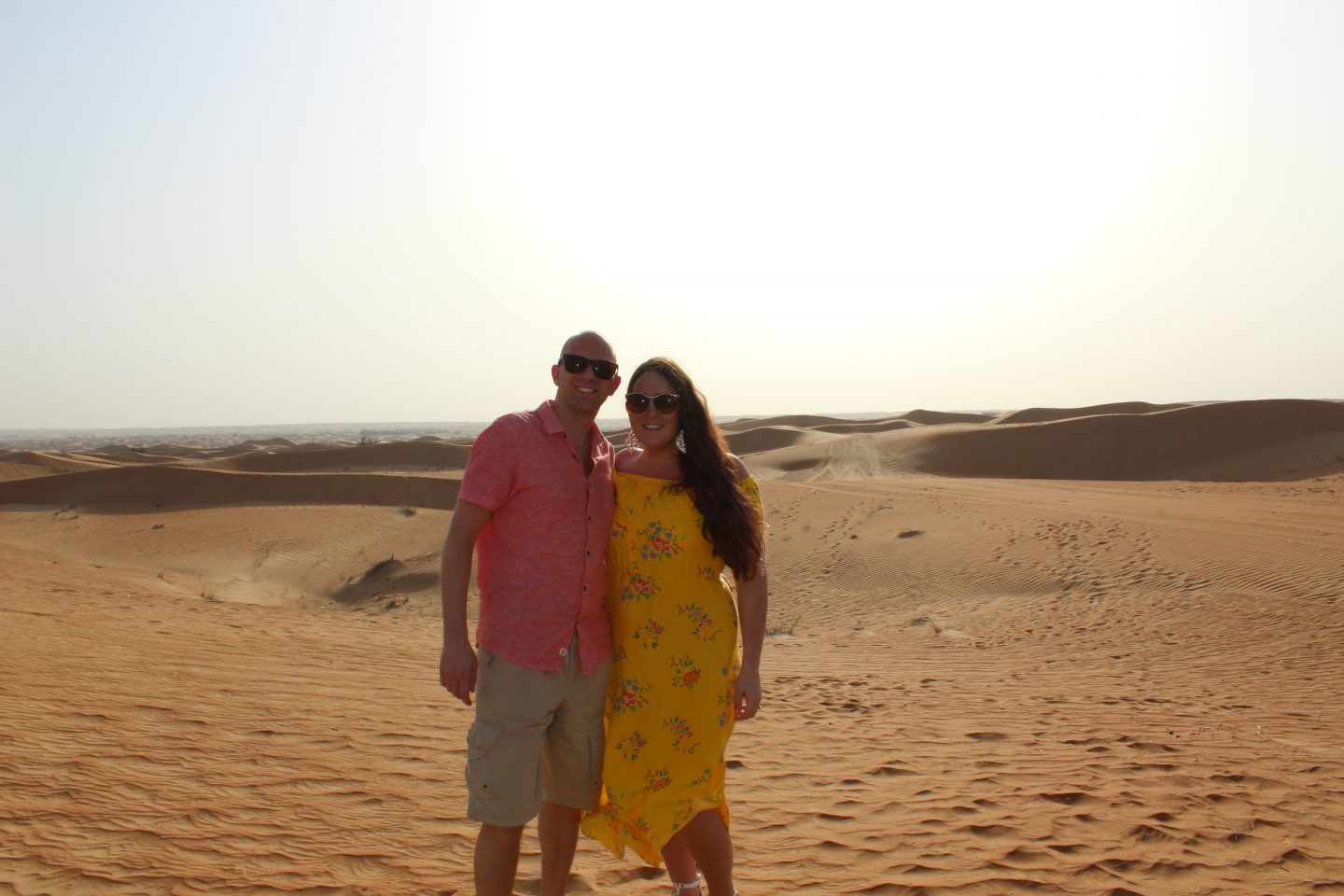 https://www.orient-tours-uae.com/