For Mr B and I personally, we thought Viking's silver spirits drinks package was fantastic value and for us well worth the price.
We have sailed with five other cruise lines previously and without a doubt we found Viking's drinks package was the cheapest package on water!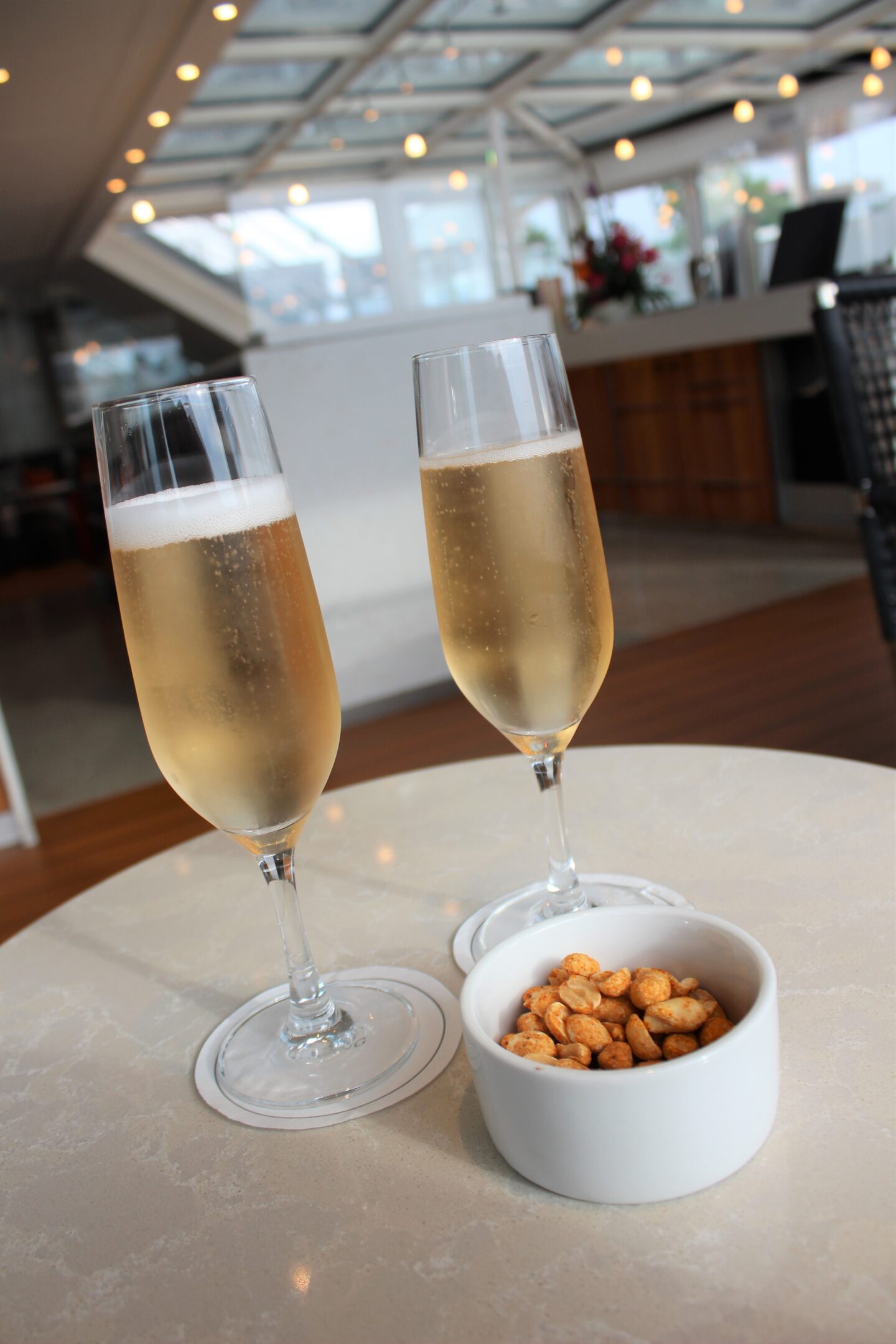 Mr B and I both really enjoy wine, but will openly admit we don't have an intermediate knowledge when it comes to wine which is why, most often when we are dining out, we like to have wine pairings with a tasting menu or take the recommendation of the sommelier. However, what we do both enjoy is trying new and different wines.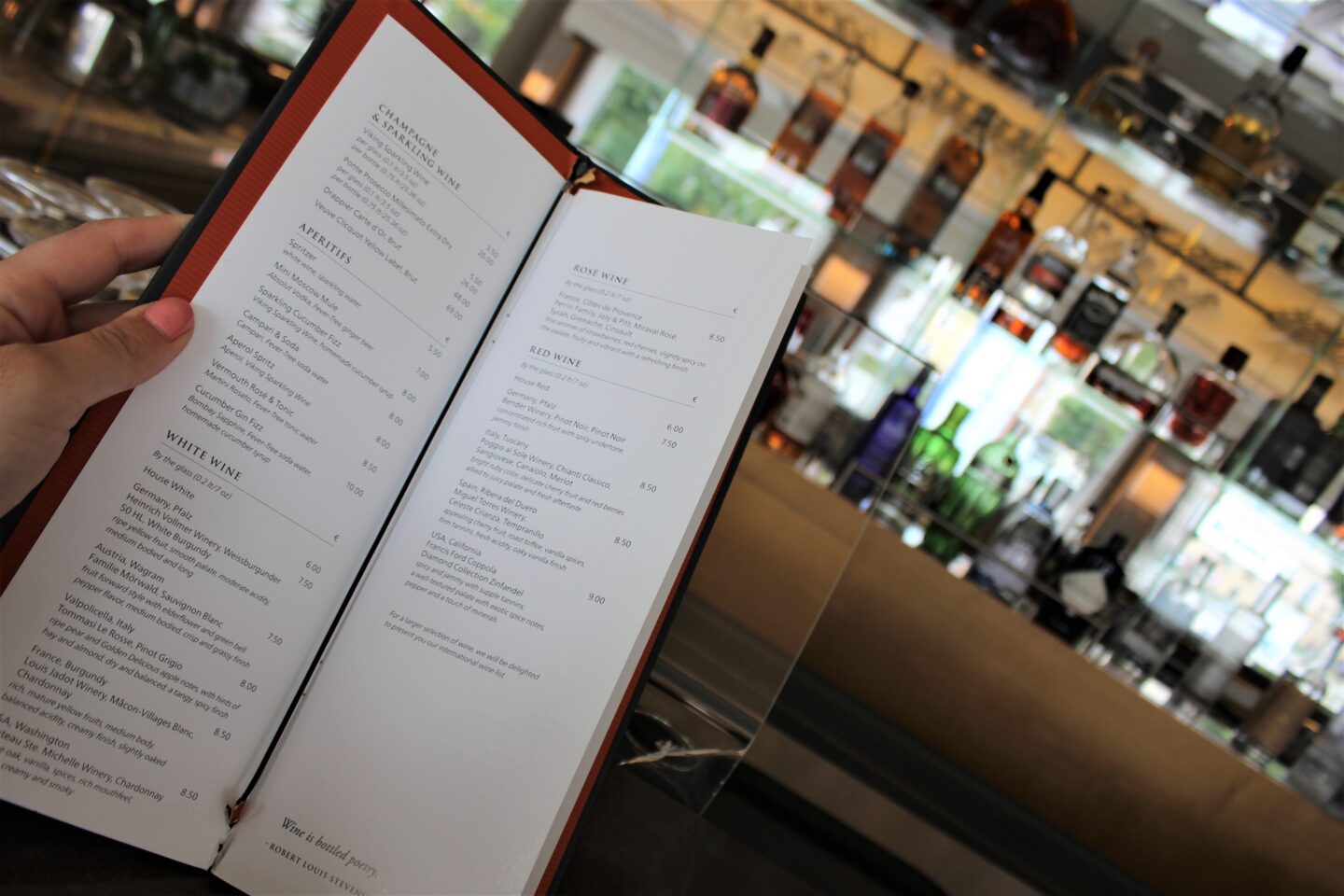 Wine, beer and soft drinks are included for all passengers at lunch and dinner when sailing with Viking. However, when you have the drinks package you can have the sommelier's selection wines, which would come with an additional cost if not on the package.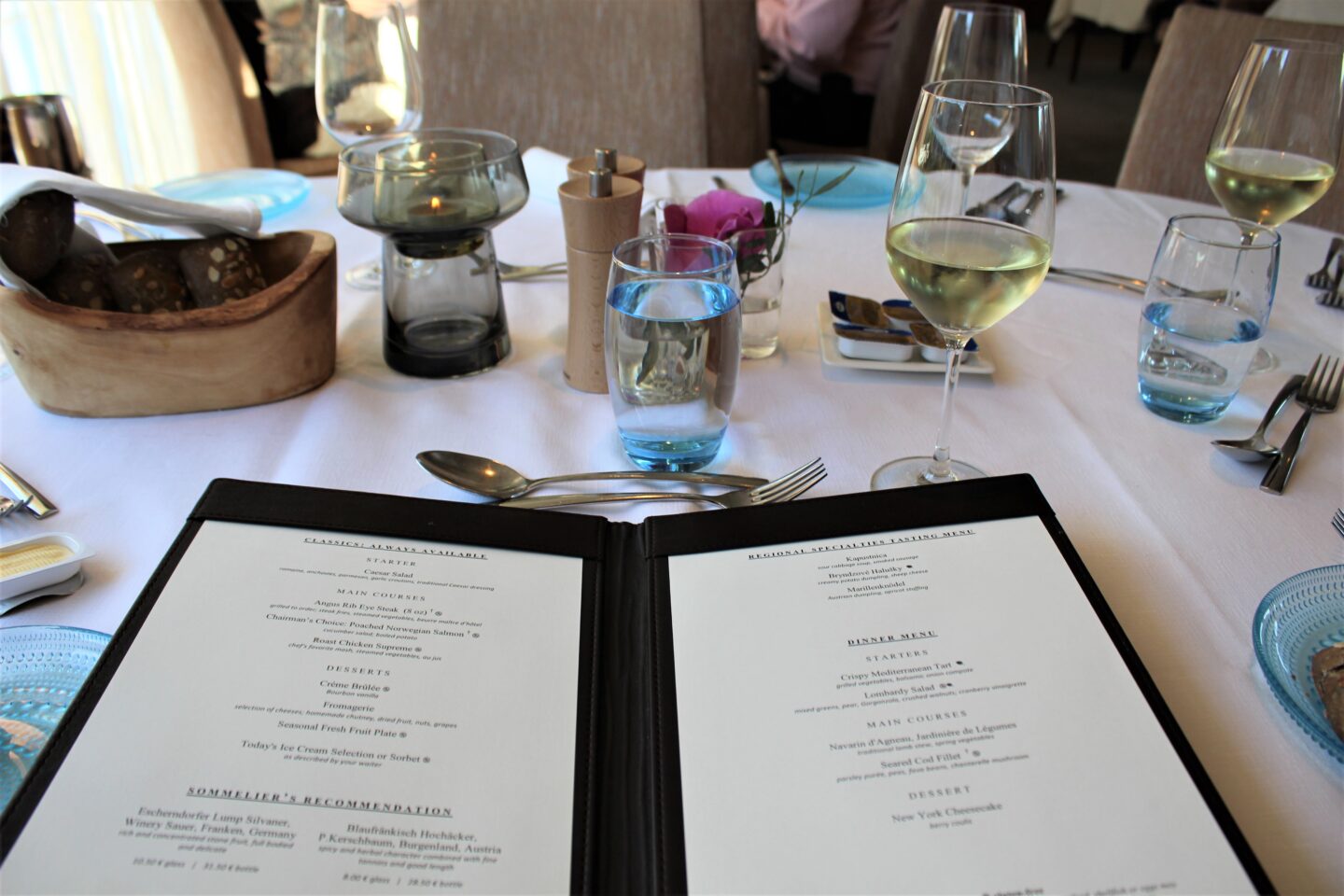 Every day with lunch and dinner there were new and exciting options to try which were local to the country we were in, which we very much enjoyed. Some of our favourite wines which we had were from Vienna – the 'Wiener Gemischter Satz Nussberg, Wieninger, and Wiener Trilogie, Winery Wieninger.
And from Germany Gelblack Riesling, Winery Schloss Johannisberg, Rhinegau and 'J' Spatburgrunder, Winery Jean stodden, Ahr, along with Von Den Grossen Lagen, Korrell, Nahe and Pinot Noir, winery Andreas Bender, Pfalz.
I didn't remember those off the top of my head! When I have a wine I particularly like I always take a picture of the bottle! Another perk of the drinks package was that Mr B and I enjoy a port when we have cheese and when you are on the package you can order that and it will be brought from the bar for you to enjoy.
As well as upgraded wines with dinner, being on the package allows you to order drinks any time of the day when the bar is open.
Bogdan was a pro at shaking me up an iced coffee which I enjoyed drinking many times during the day. And I lost count of how many Sprite's we made our way through in the day, so refreshing in the lovely hot weather we had.
Where we really made most of the drinks package was trying the many cocktails on offer. Mr B and I are cocktail drinkers at home. We often end a restaurant visit with a cocktail or two and we are no different when on holiday.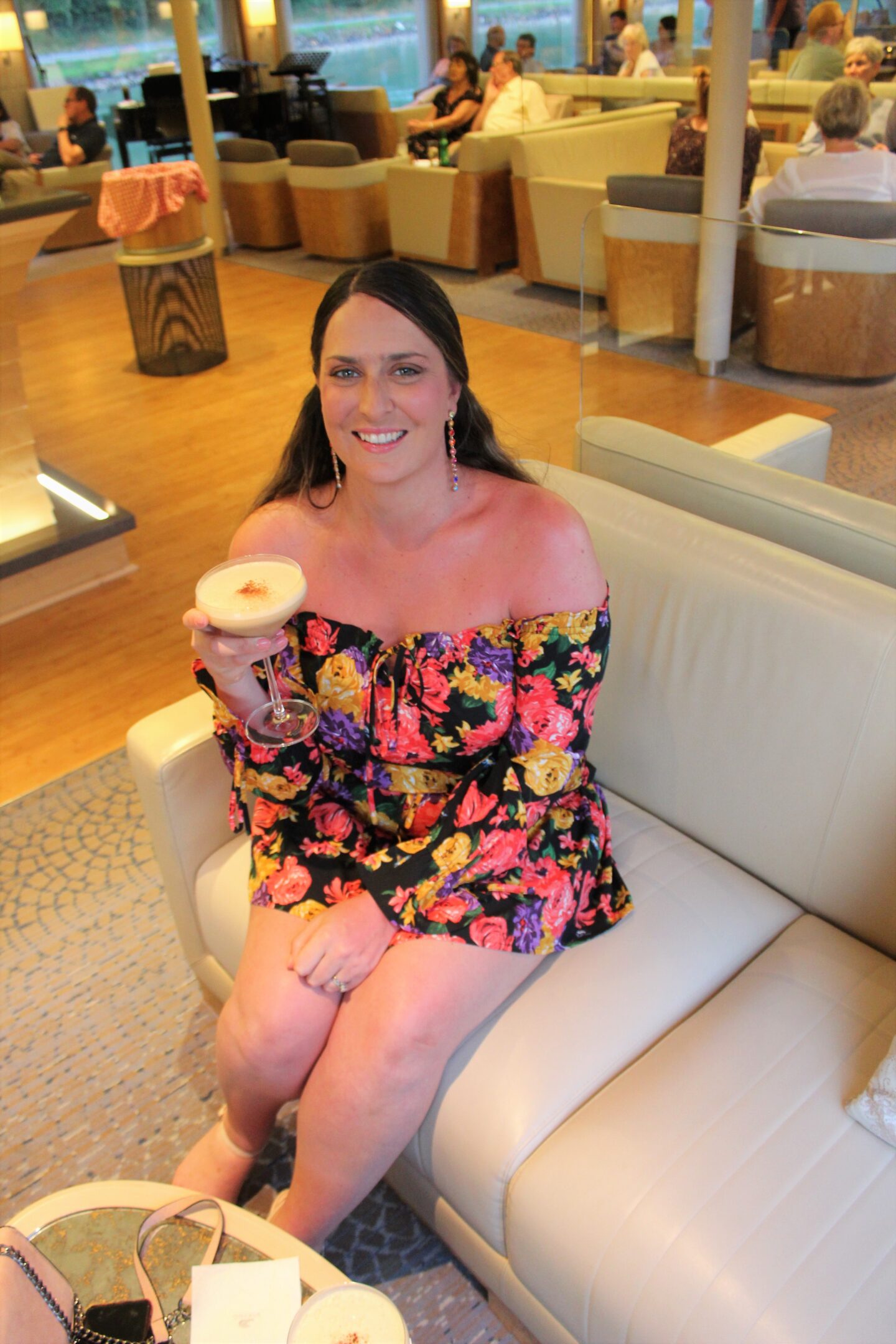 I adore drinking Aperol spritz in the sun, it is my go-to summer drink in the day time. I enjoyed several whilst enjoying views from the top deck and a few times at lunch when I didn't fancy wine I enjoyed Aperol spritz with my meal.
Now I cant talk about the drinks we had onboard Viking Rinda without talking about our wonderful bar chef Bogdan. Not only was he such wonderful person we were so pleased we got to know him during our time on Rinda. He also introduced us to lots of new cocktails, which for Mr B and I is pretty impressive as we have had many cocktails in our time!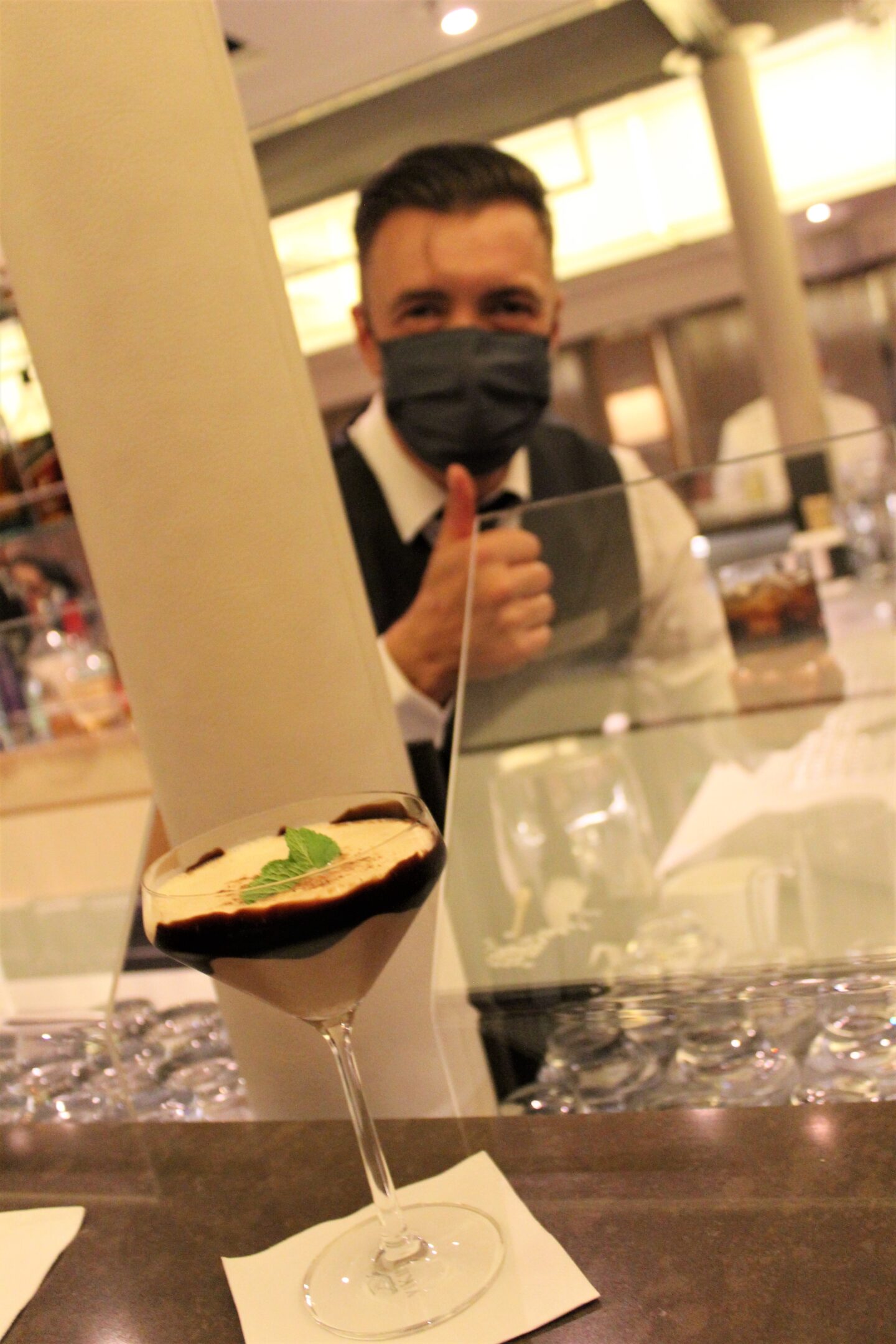 One of those was the Aperol mojito, Bogdan's own creation, a mix of an Aperol spritz and mojito. It was lovely and refreshing.
Of course some nights I fancied the cocktails I know and love – my favourite cocktail of all time is a classic Cosmopolitan. It's always the first cocktail I order on any holiday! These cosmos were fantastic, the perfect balance of vodka, cranberry juice, lime juice, and triple sec.
I also enjoyed several Margaritas. If I have a rich dinner I really like the sharpness of a Margarita.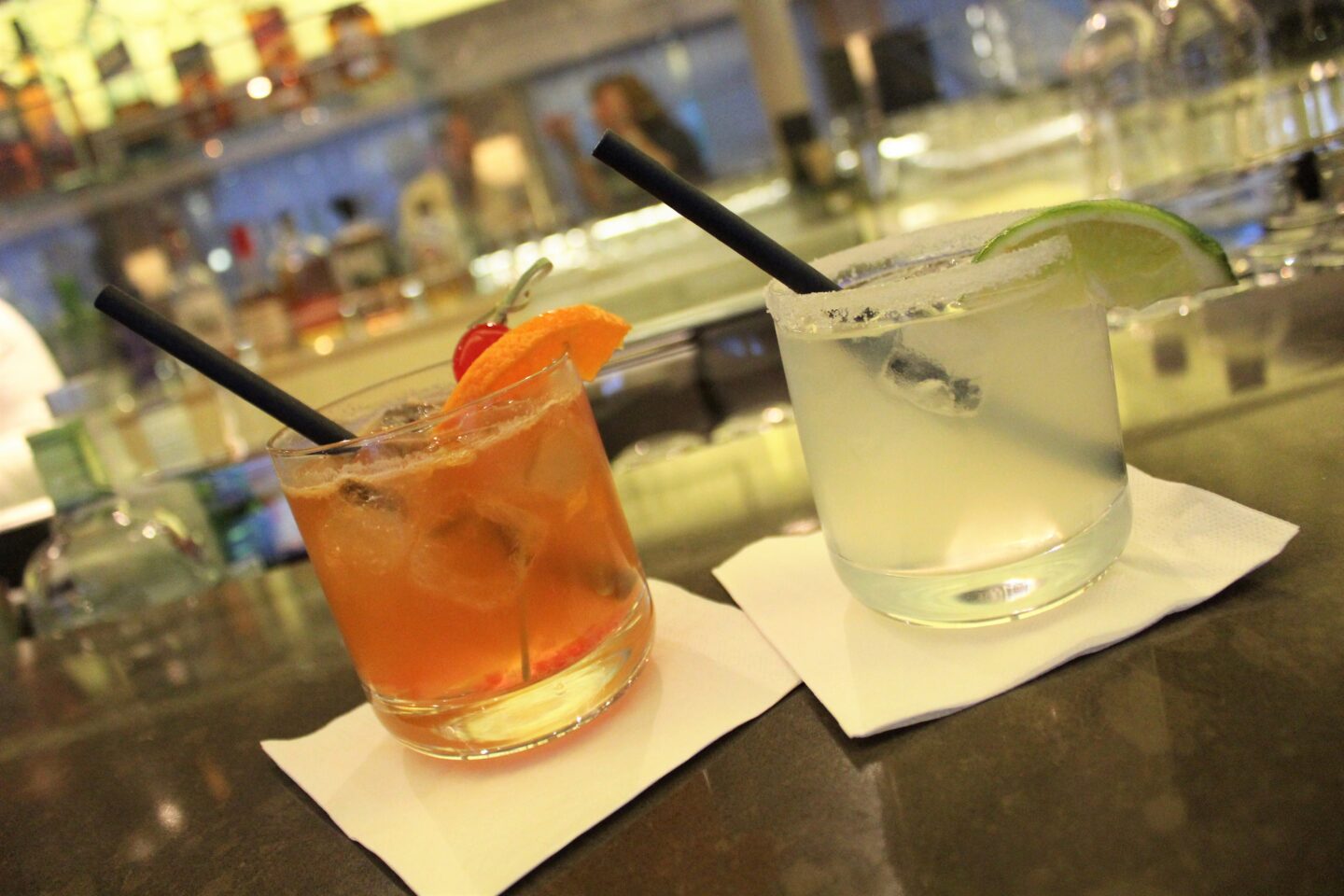 A classic holiday pre-dinner drink for Mr B and I is a Kir royale. It's always a drink which reminds us of holidays and I find it a wonderful pre-dinner cocktail.
As a coffee lover, two coffee-based cocktails I enjoy are a White Russian and an Espresso martini.
Mr B enjoyed some of his favourites onboard too, from a Mojito to an Old fashioned to a Negroni.
Some new and wonderful cocktails Bogdan made for us to enjoy (some of which we had more than once!) were the Lemon drop, a vodka based cocktail which I found lovely and sharp, and refreshing; a Gin basil smash, a great botanical cocktail and Mr B developed a love for a Sweet Manhattan after he saw a fellow passenger order it every night.
We also enjoyed what I like to refer to as 'dessert cocktails', cocktails that make me feel like I am having a dessert! I had a few whilst onboard and they were all utterly fabulous! I sipped on a couple of Chocolate martinis and a cocktail I have never tried before, a Grasshopper, a creamy mint cocktail which is made of crème de menthe, white crème de cacao and cream.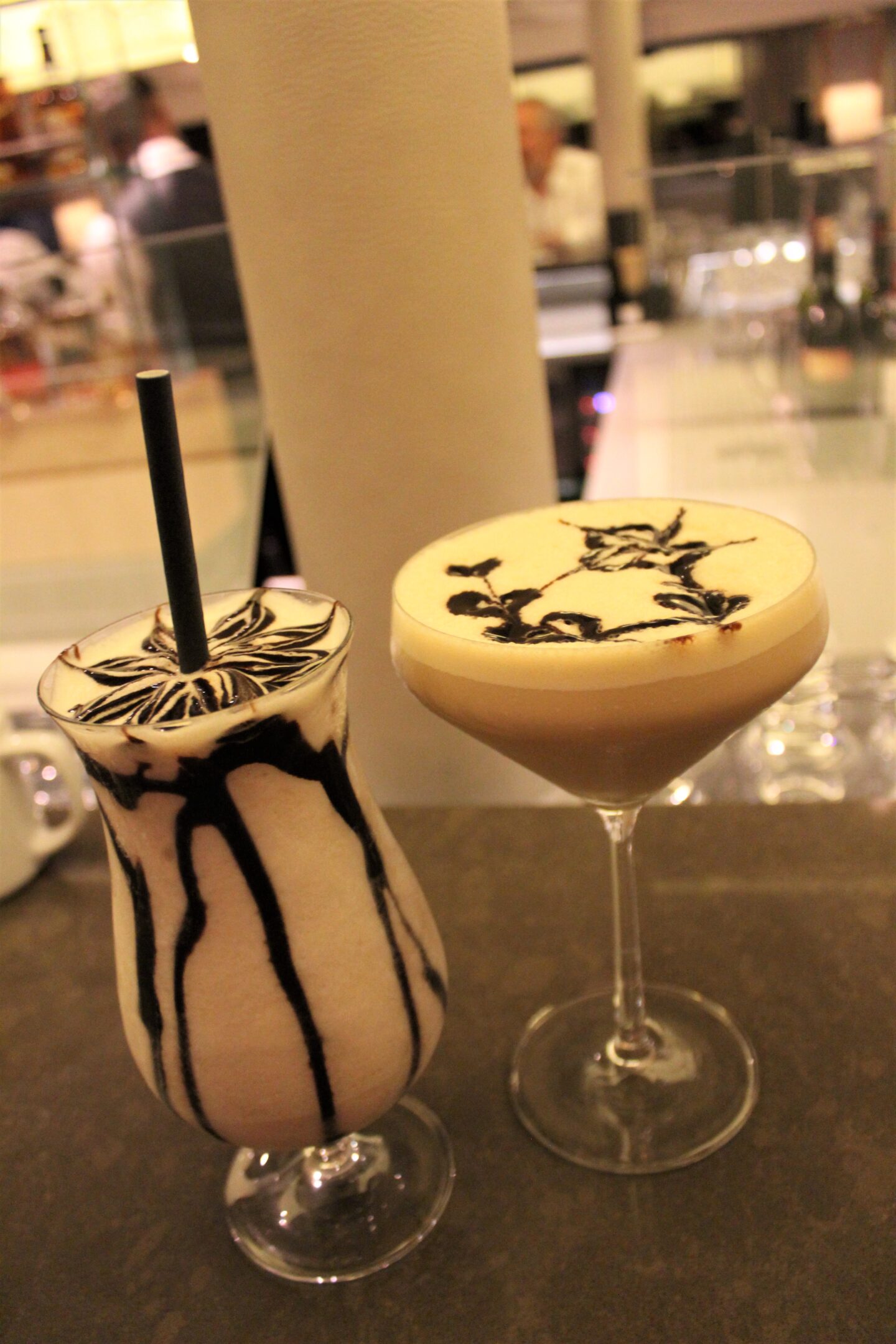 What we also enjoyed on several nights was a round of shots with some of our favourite people onboard. Of course these were no boring shots, Bogdan always created magical shots which we actually enjoyed drinking!
A few nights when we were getting lost in conversation and fabulous drinks the hours slipped by and before we knew it it was very late, and what do you need when you have been enjoying a few drinks? Snacks! Little bowls of nuts and other nibbles were often given out with pre and post-dinner drinks, but what Mr B and I along with other fellow passengers were treated to were charcuterie boxes! Cheese, lovely meats and bread, just what we needed and absolutely devoured!
As I'm sure you can tell we loved the drinks package. We loved all the refreshing daytime drinks, the new wines we got to try with dinner and of course all the utterly fabulous cocktails Bogdan created for us.
Have a look and read about at all the wonderful food we enjoyed on our sailing on my below post . . .
Want to have a look inside the ship we spent a week on whilst we enjoyed our Danube Waltz river cruise? Have a read of my blog post below . . .
Read about our 8 day itinerary sailing down the beautiful Danube on my other blog post below . . .