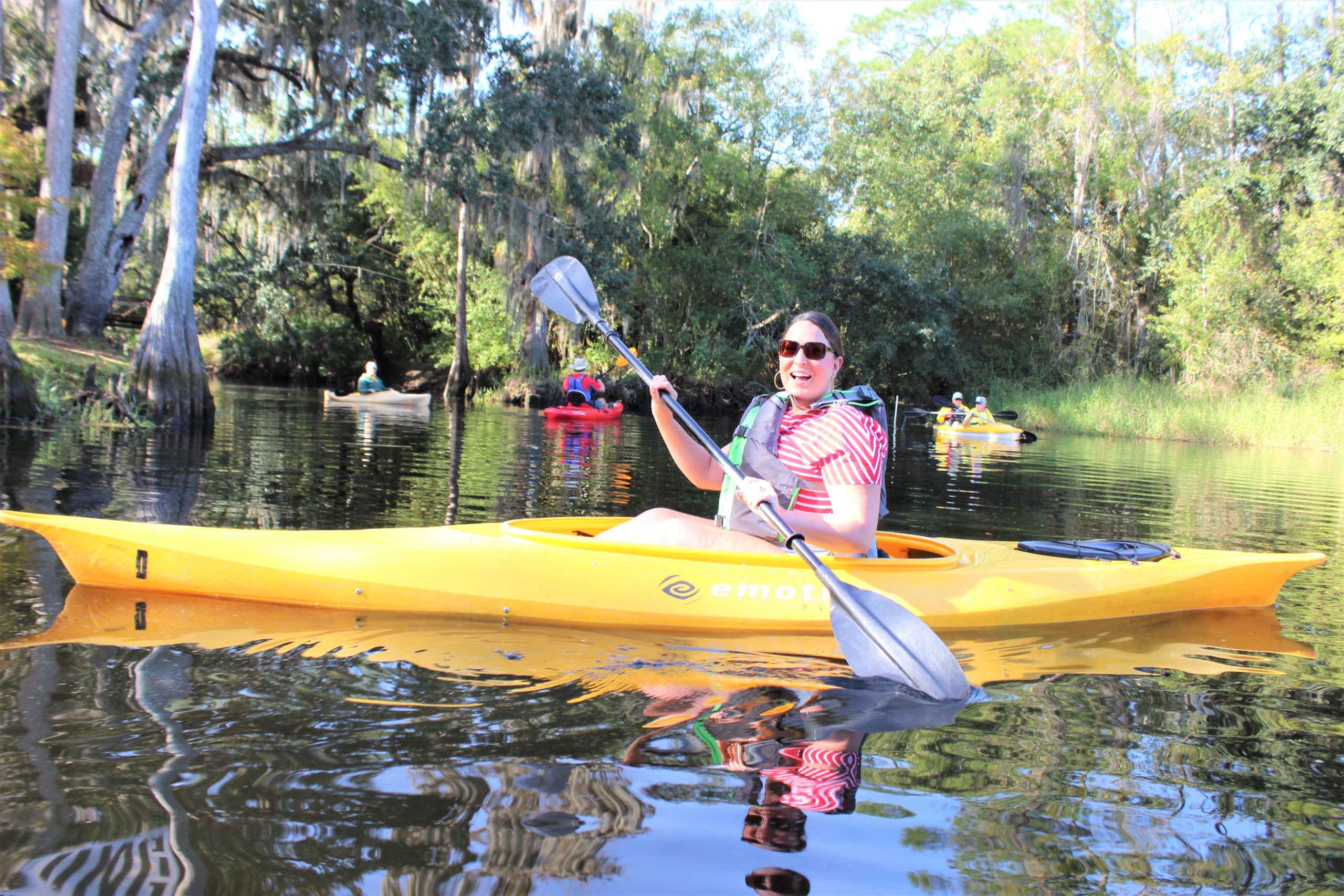 Going from the craziness of spending 48 hours at Universal Studios, we decided to spend the last 24 hours of our holiday in Kissimmee enjoying the nature that the city has to offer.
It's easy to only think of the thrills and spills of the theme parks, but as well as Kissimmee giving easy access to the parks, it is also home to some impressive nature and wildlife.
Two Hour Cypress Forest Guided Kayak Eco-Tour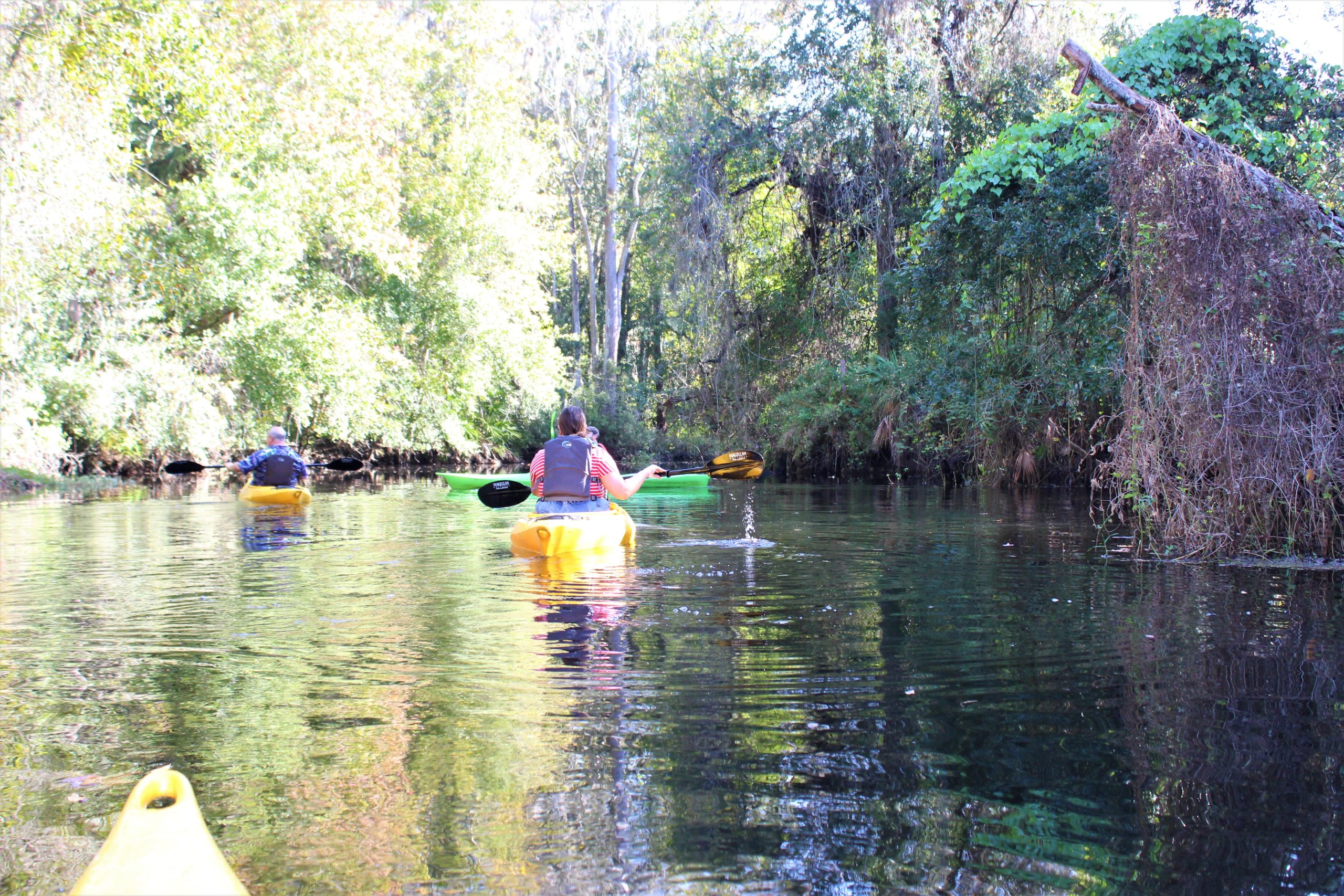 We took a Kayak Eco-Tour which took us down Shingle Creek and through a beautiful Cypress Forest. Mr B and I have both kayaked before, however, it was many, many years ago! But jumping in our single kayaks we soon remembered the basics with the help of our guide.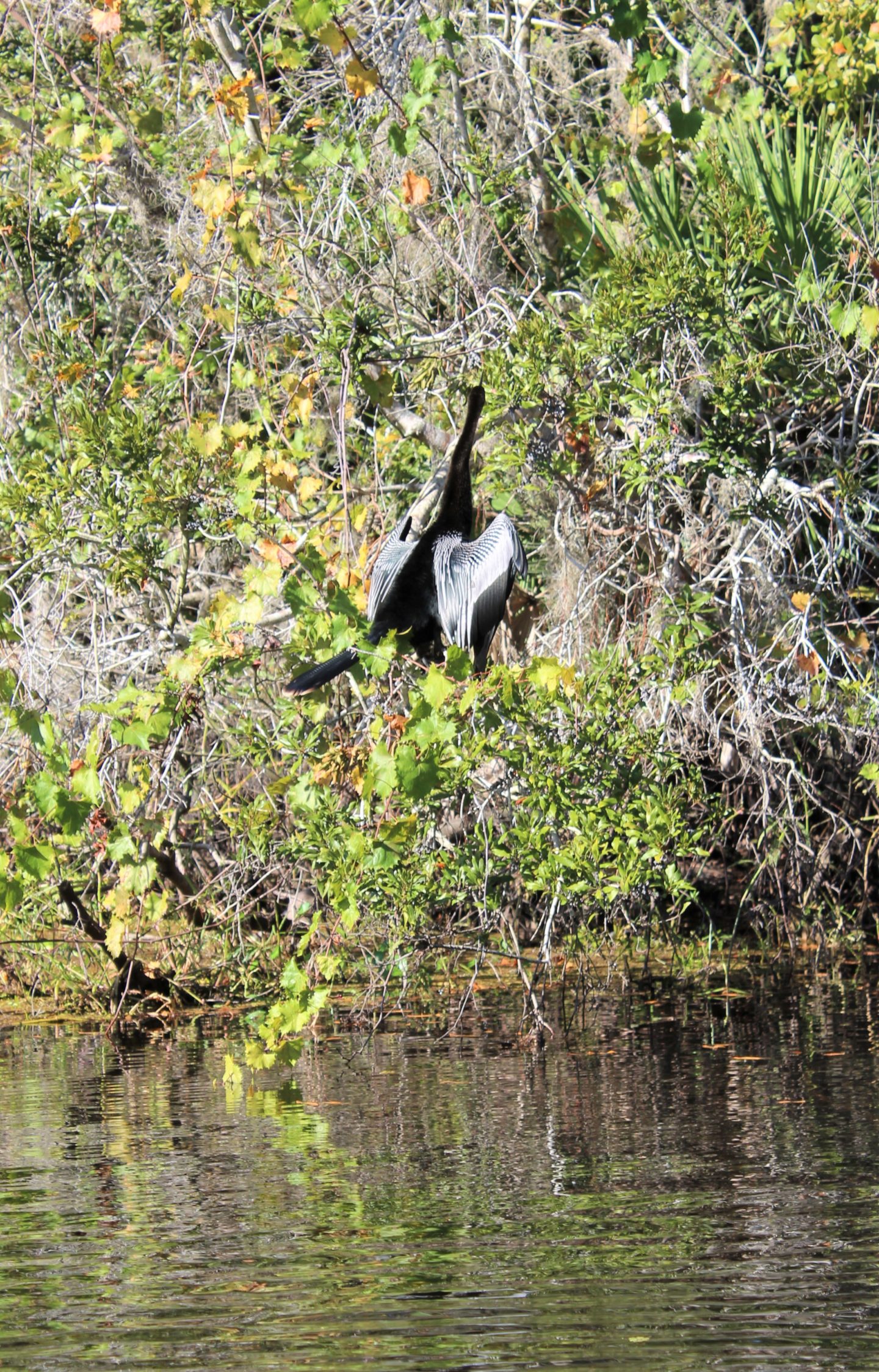 This two-hour out and back guided eco-tour is a great way to explore the natural side of Florida. Paddling along the peaceful creek, it was like being in another world compared to where we were 24 hours before.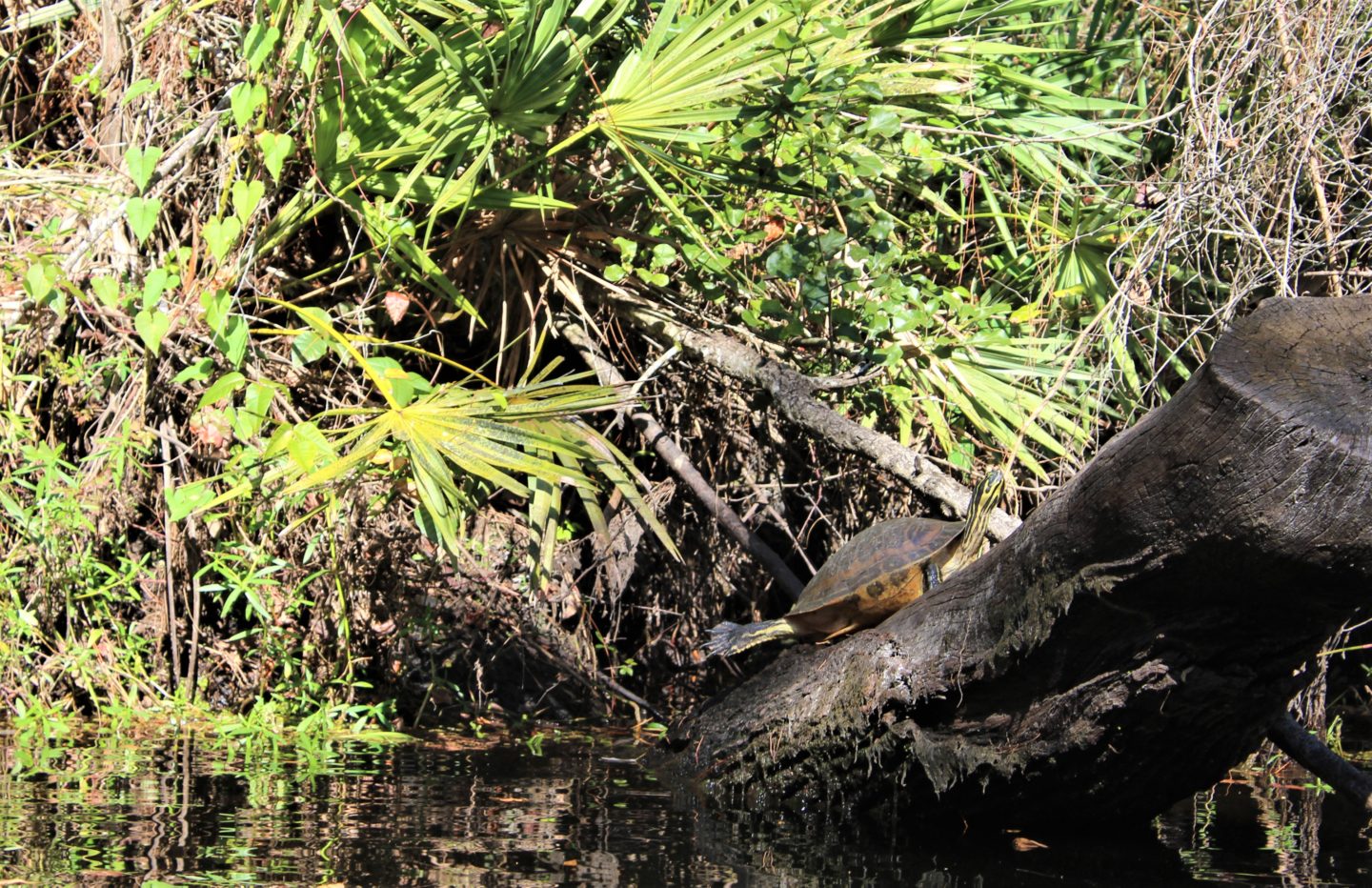 It was incredibly beautiful and scenic. Our guide Alex was so knowledgeable and led the tour at our pace.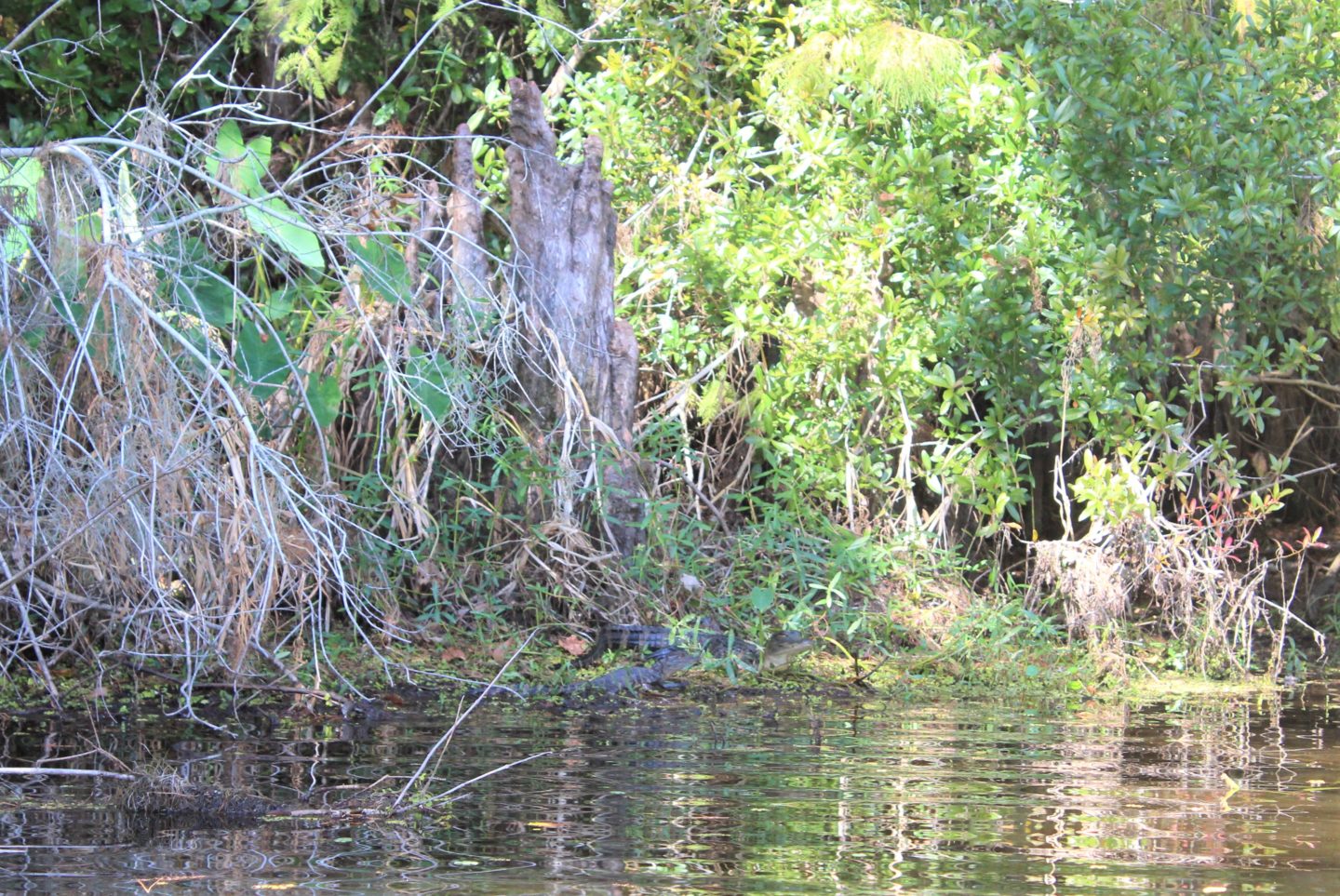 We saw lots of wildlife which Alex's passion for was clear to see. We saw a water turtle, wading birds, birds of prey and even baby alligators – the mum was hiding from us!
Columbia Restaurant – Celebration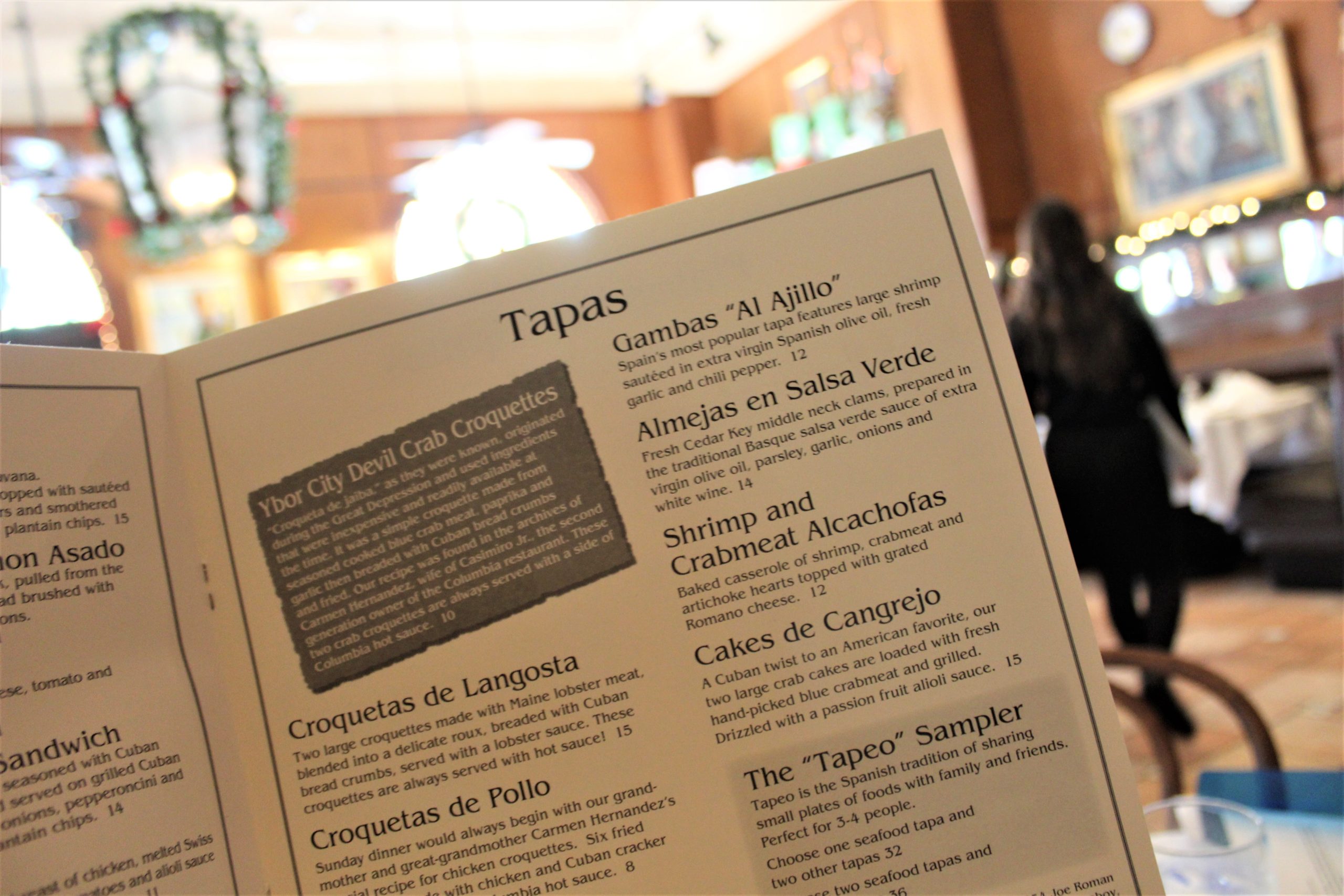 Only being in Kissimmee for 24 hours meant we knew we would only have time for one big meal, so we made sure it was a good one!
In the picture-perfect residence of Celebration is a Spanish restaurant which is also the oldest restaurant in Florida and has been owned by same family since 1905!
I am glad we booked a table. On the Friday lunchtime when we visited the place was buzzing with life and the food smelt amazing!
Starting off with two of their signature drinks, Mr B opted for a mojito whilst I went for the sangria. Both were great and very refreshing.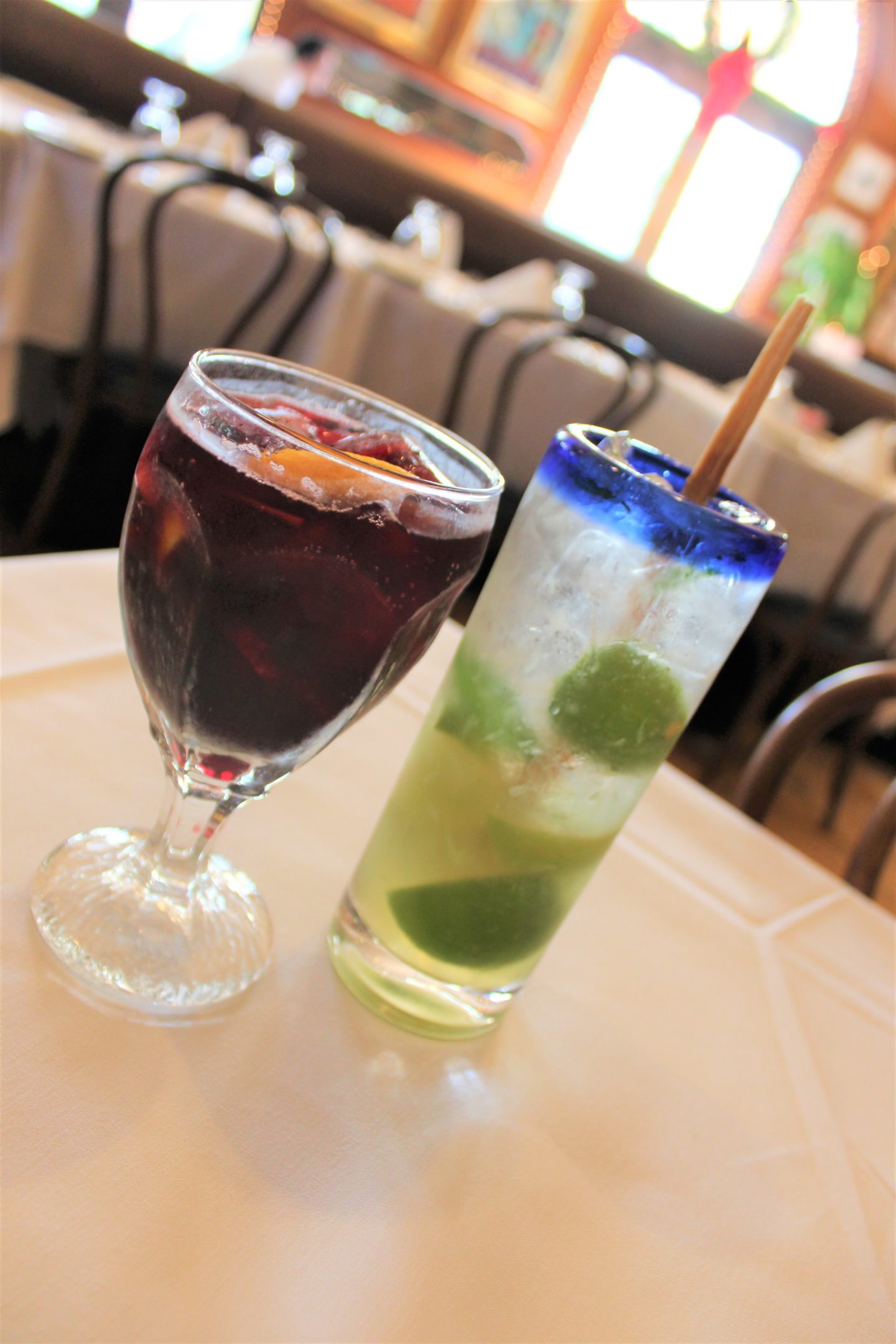 There was so much on the menu that sounded delicious and it took us a while to decide what to order! But in the end we went for tapas as we love sharing food and getting to sample lots of small plates.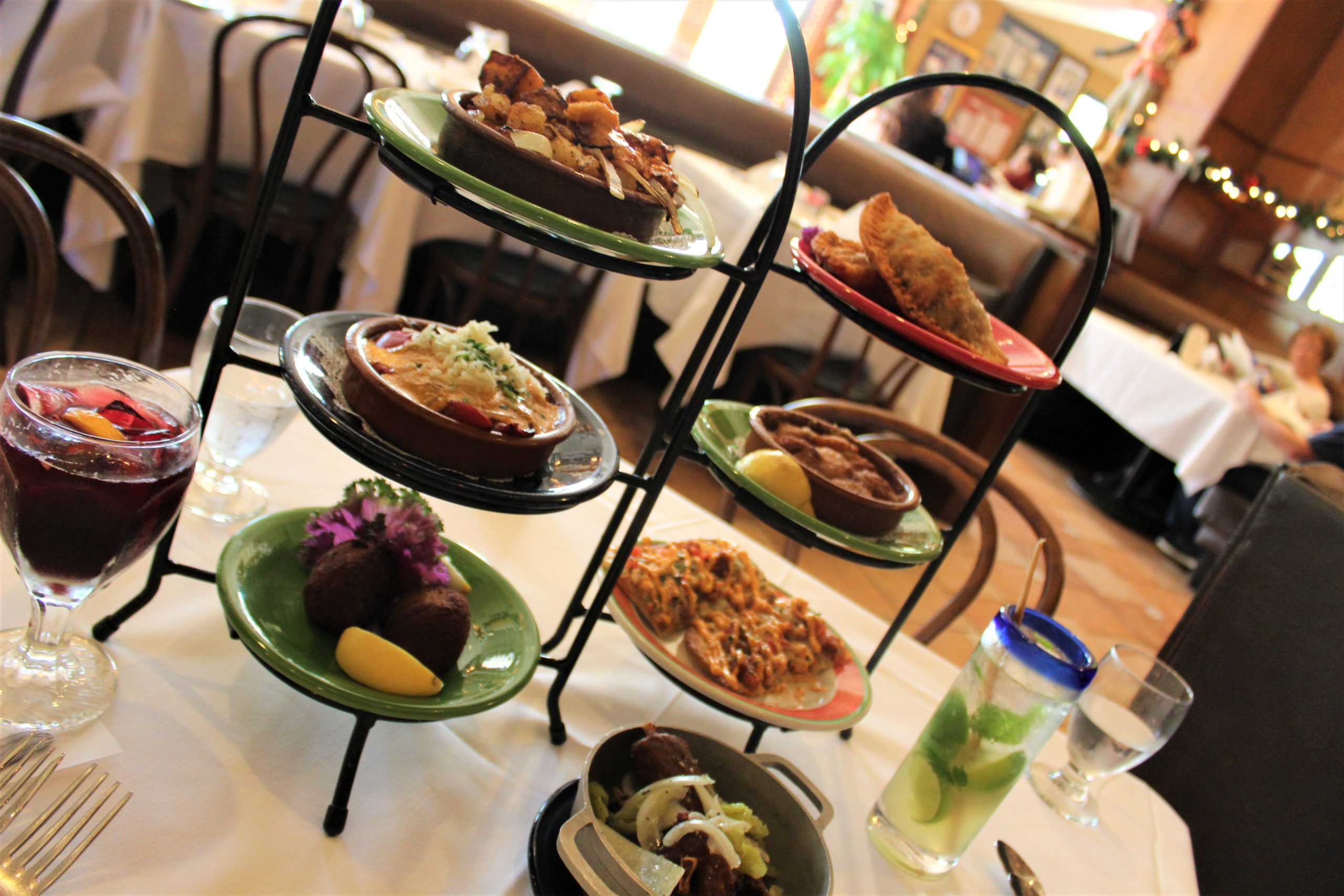 We chose seven dishes to share and some of our favourites were the 'Empanadas de Picadillo' which were perfectly crisp on the outside and full of well-spiced filling, and the 'Scallops 'Casimiro'. The scallops were nice and plump,  cooked very well and had a lovely crunchy bread crumb coating.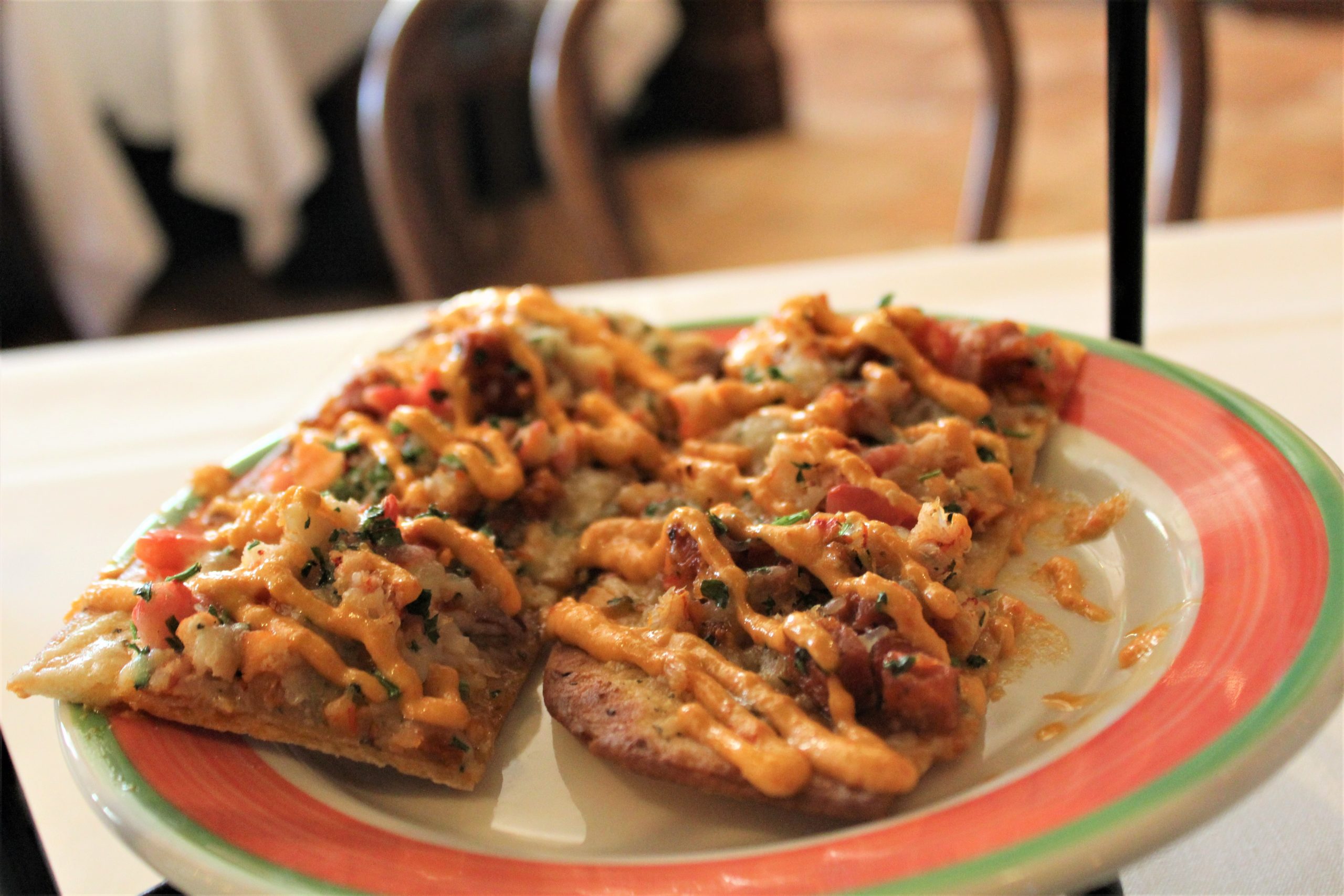 Also the 'Coca de Langosta', which were flatbreads topped with delicious sweet lobster meat – they were so good – and the 'Coctillitas de Cerdo Habana' which were ribs that were so tender the meat melted in your mouth! I could list everything we had as it was all delicious, but they were definitely the standout dishes for us!
You also get the most amazing freshly baked warm Cuban bread (half a baguette each!) with your food although I could have easily eaten it on its own as it was so good for mopping up the leftover sauces from our tapas!
There is a reason we ordered seven tapas and it was so we could still have some room for dessert! Taking the recommendation of our server, I had the 'White chocolate bread pudding'.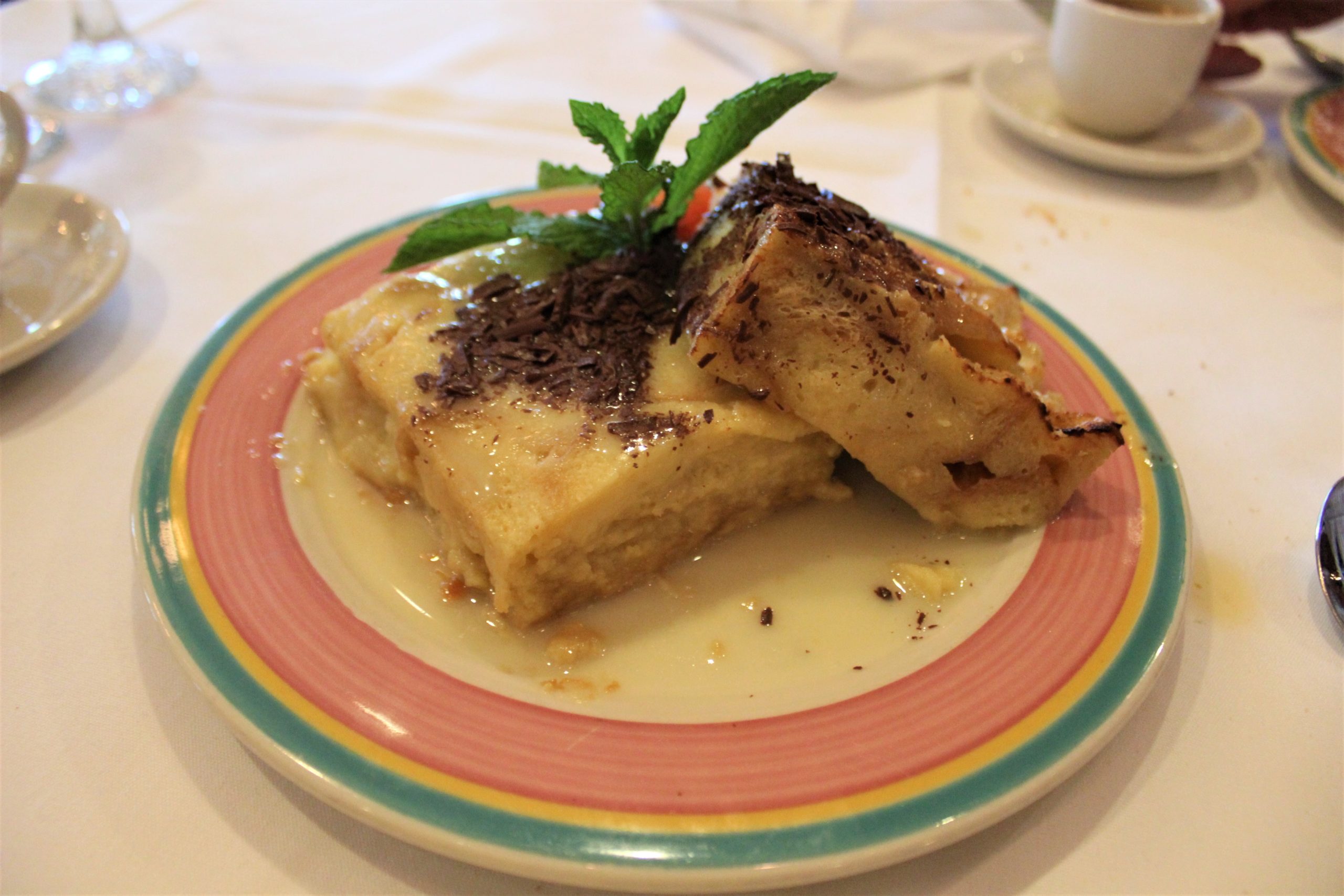 Oh my word it was incredible! The white chocolate was rich and decadent and to make it even better it was topped with a rum sauce! You won't regret ordering this dessert, trust me!
Boggy Creek Airboat Adventures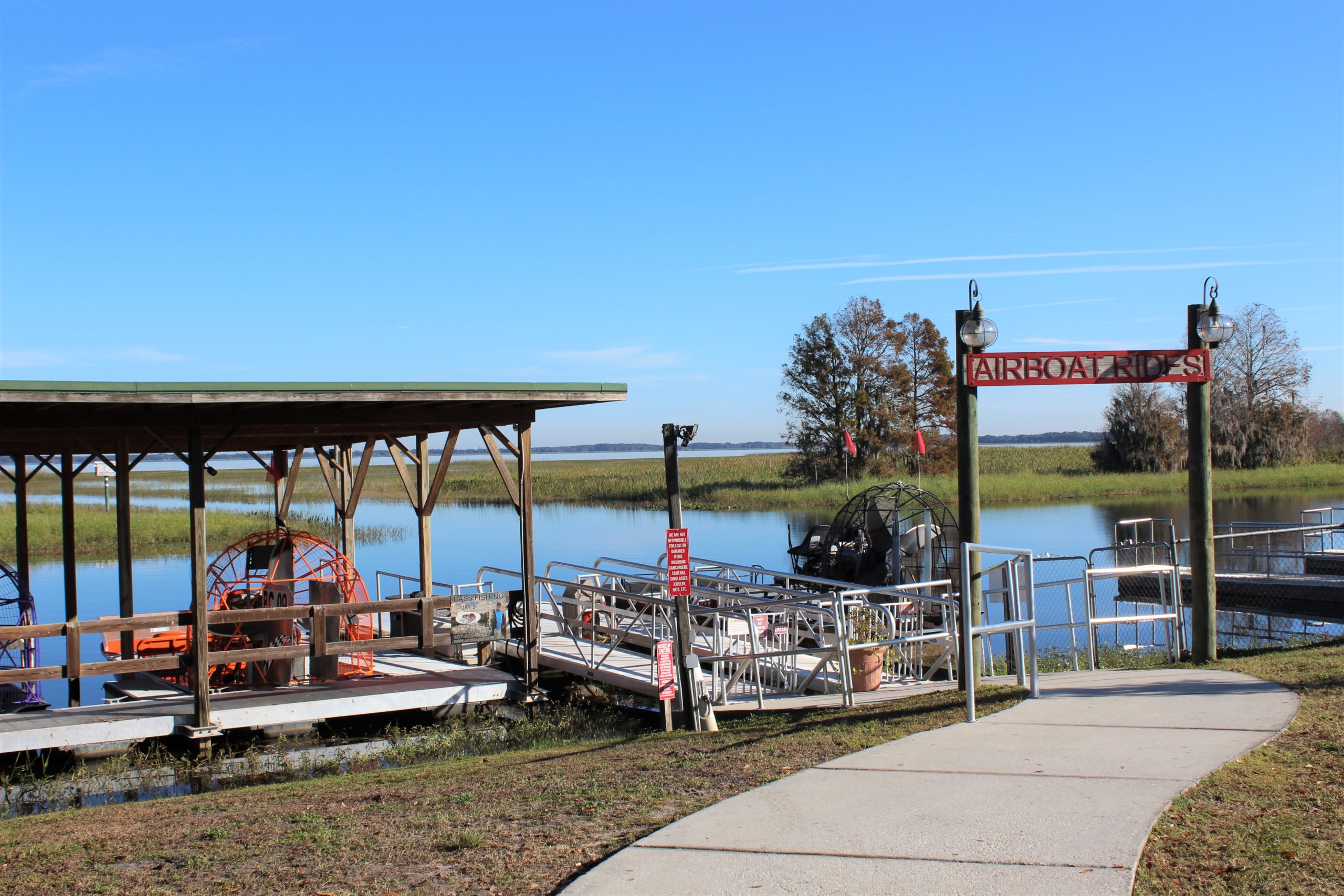 Jumping on our airboat, Mr B and I were both excited for the ride and to see if we were going to spot any alligators!
The airboat wasn't as loud as I thought so no ear defenders needed for me. It was, however, a lot faster than I was expecting, but a really smooth ride.
Gliding along the swamp waters it wasn't long before our captain Andy spotted our first alligator. We were quite lucky and spotted about five gators on our trip, some of them rather big!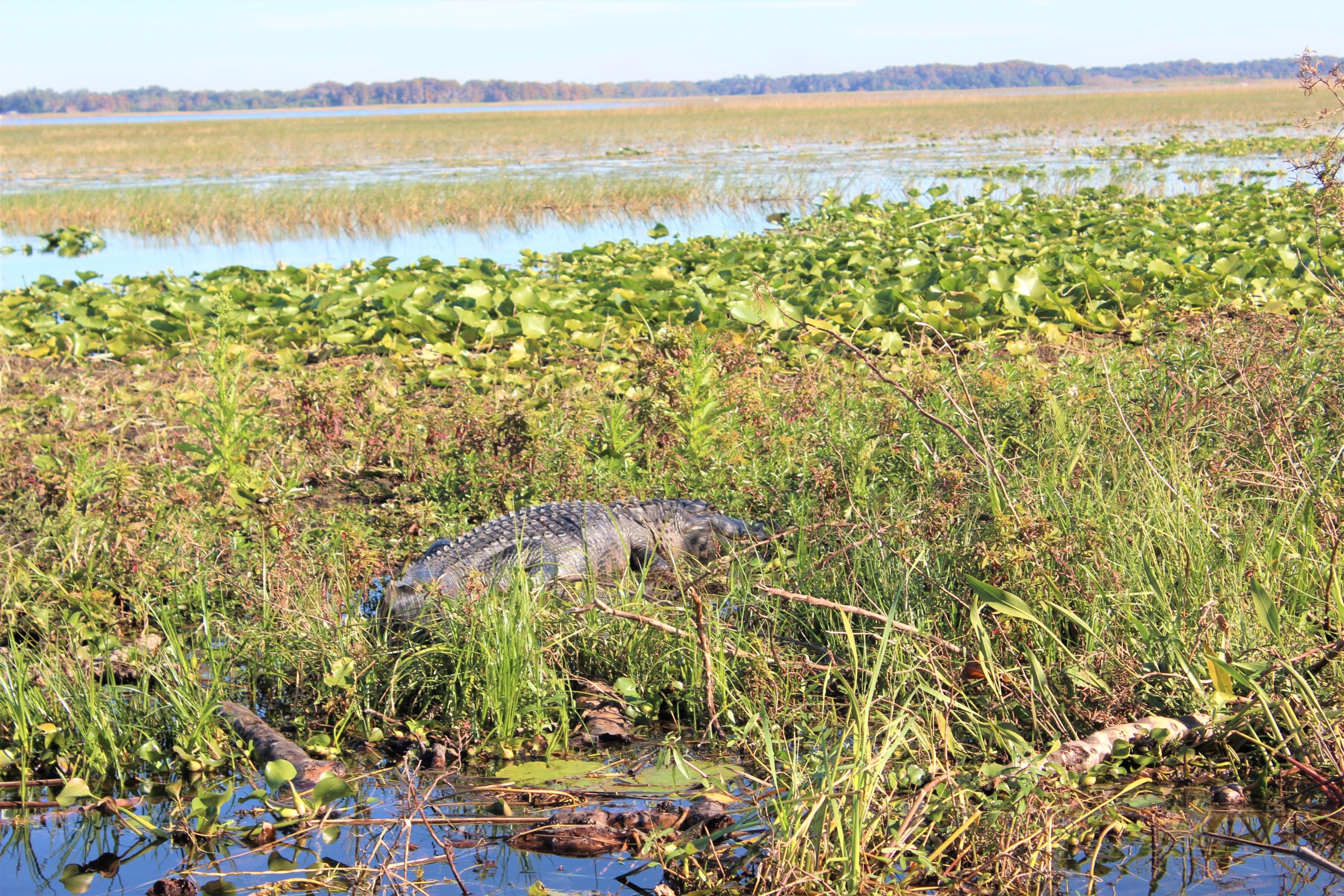 It was great to see them in their natural habitat and if we didn't have Andy with us I don't think I would have spotted them at all!
But it wasn't just spotting the gators that made this trip, it was the speed and, of course, the other nature we saw including a pair of bald eagles which we were very lucky to see!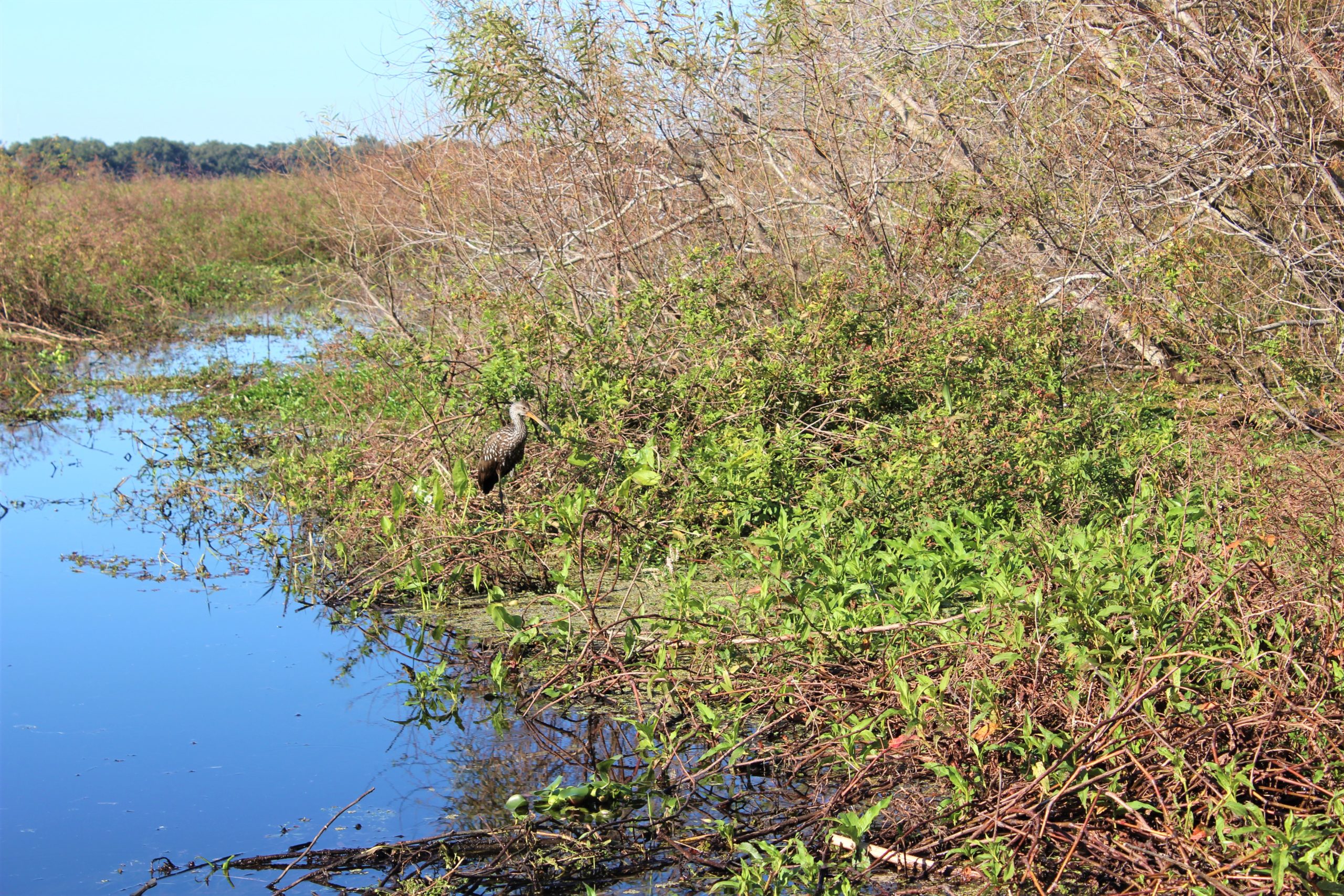 To see some great wildlife and for a bit of exhilaration this was a fantastic tour!
Margaritaville
There are lots of places to stay in Kissimmee. We spent the last night of our Florida road trip at Margaritaville and it was a pretty special way to end our holiday!
I can definitely recommend staying here if you are looking for a resort that has everything in one place. You can read my full review on our stay at Margaritaville here https://thetravelsofmrsb.com/2020/08/20/one-night-at-margaritaville-kissimmee/