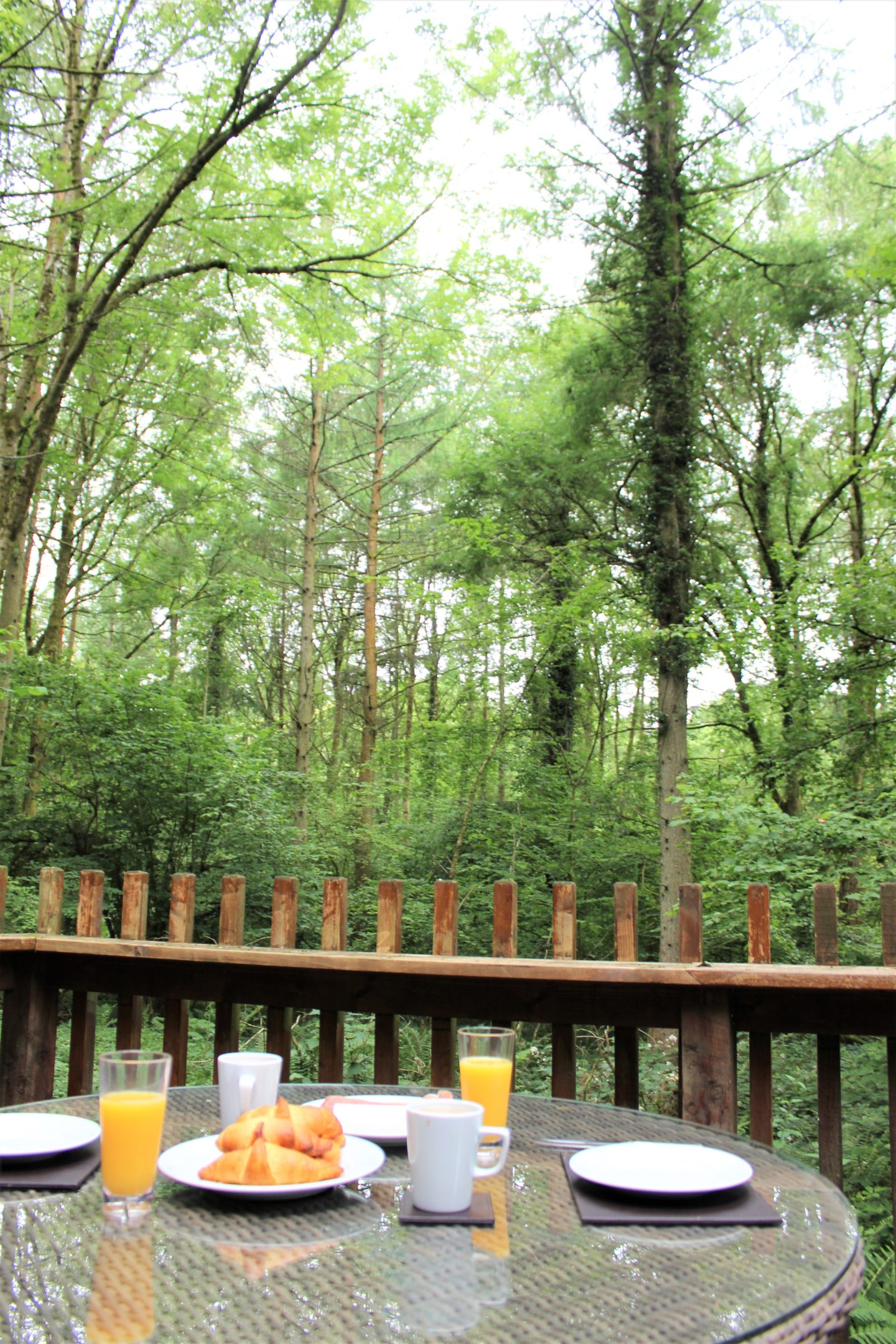 Packing up the car after months in lockdown, it was safe to say we were all excited for our first break away and change of scenery!
A few years ago we visited Forest Holiday's Sherwood Forest site and had a wonderful stay in a Golden Oak cabin, exploring the woodlands and relaxing in the hot tub. We had read up on the many measures Forest Holidays had taken to ensure when reopening their sites that safety and cleanness were top priorities.
We experienced this at check-in where there was clear social distancing in place, a one-way system, hand sanitizer stations and staff behind protective screens, but it didn't impact the friendly welcome we received and information about our stay. Also, in our cabin was a bottle of Bio Guard which if you did somehow manage to get through, you could get another free of charge.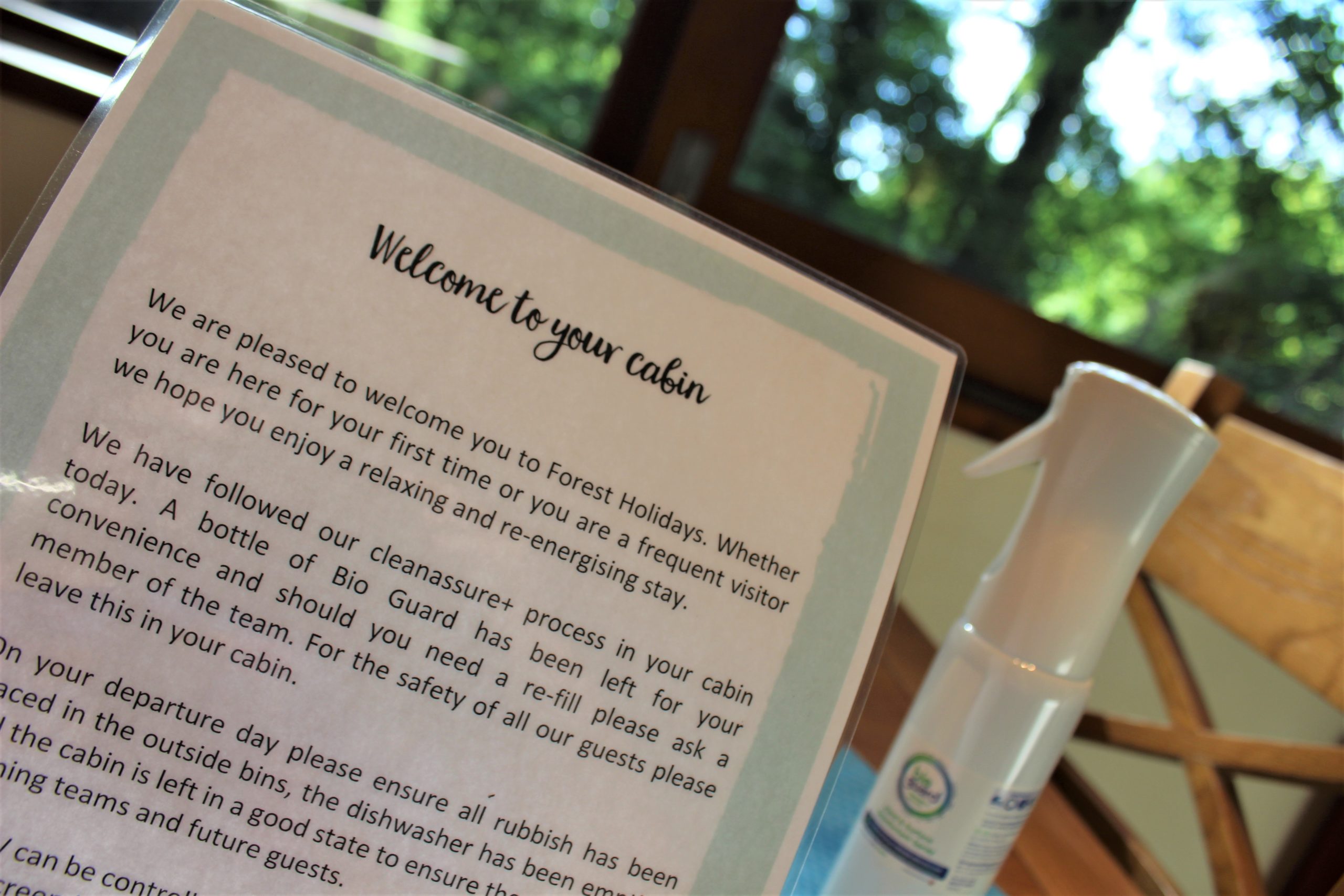 We stayed in a one-bed Golden Oak cabin which felt like a home away from home. When you first enter your cabin there is a porch area which is great for keeping muddy boots, coats and wiping dirty paws when you get in from a long wet walk!
Even though we were in a one-bed cabin it was by no means small. It was very spacious with an open plan living room and huge corner sofa which was lovely for relaxing on in the evenings with the log burner and underfloor heating on to keep you extra cosy.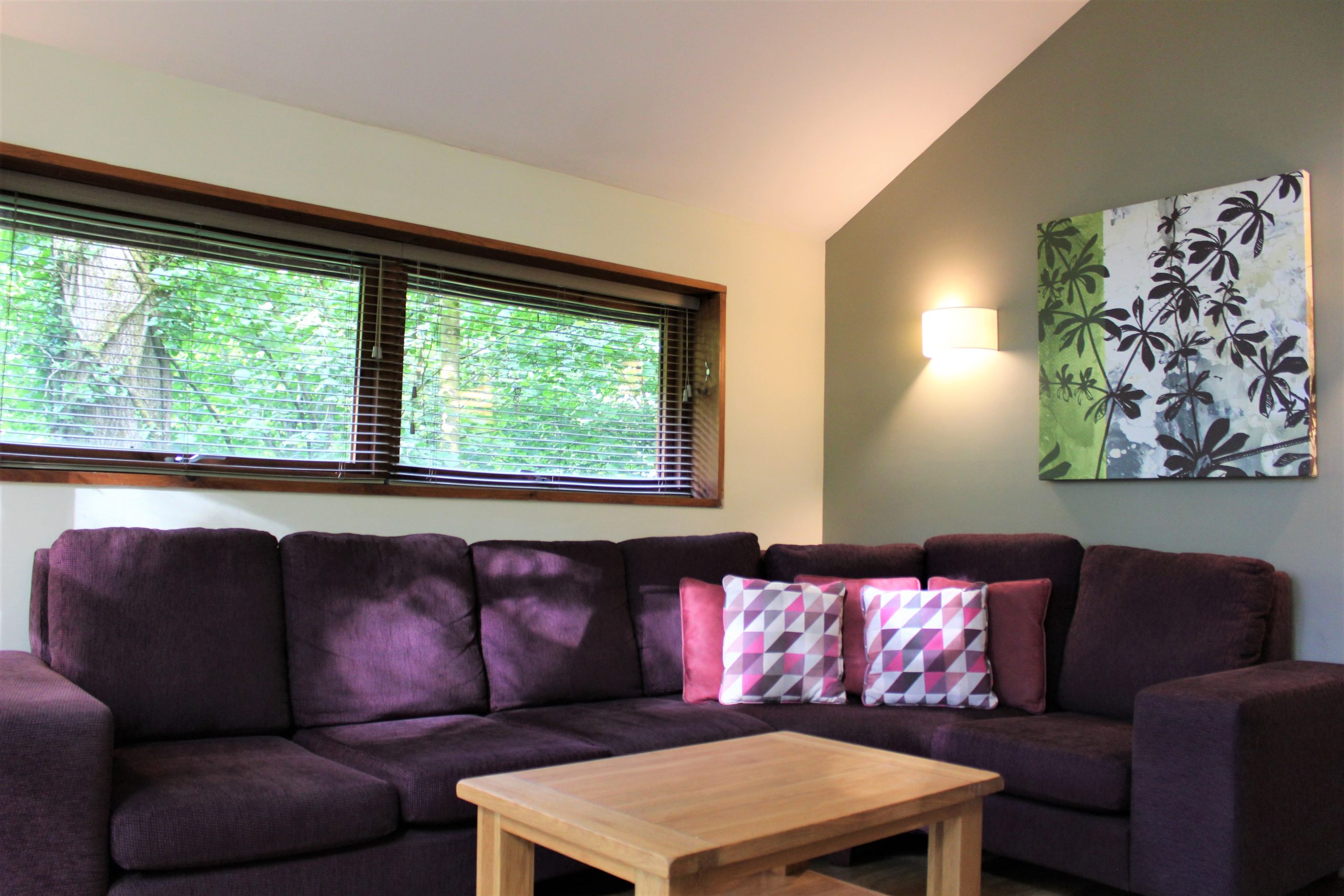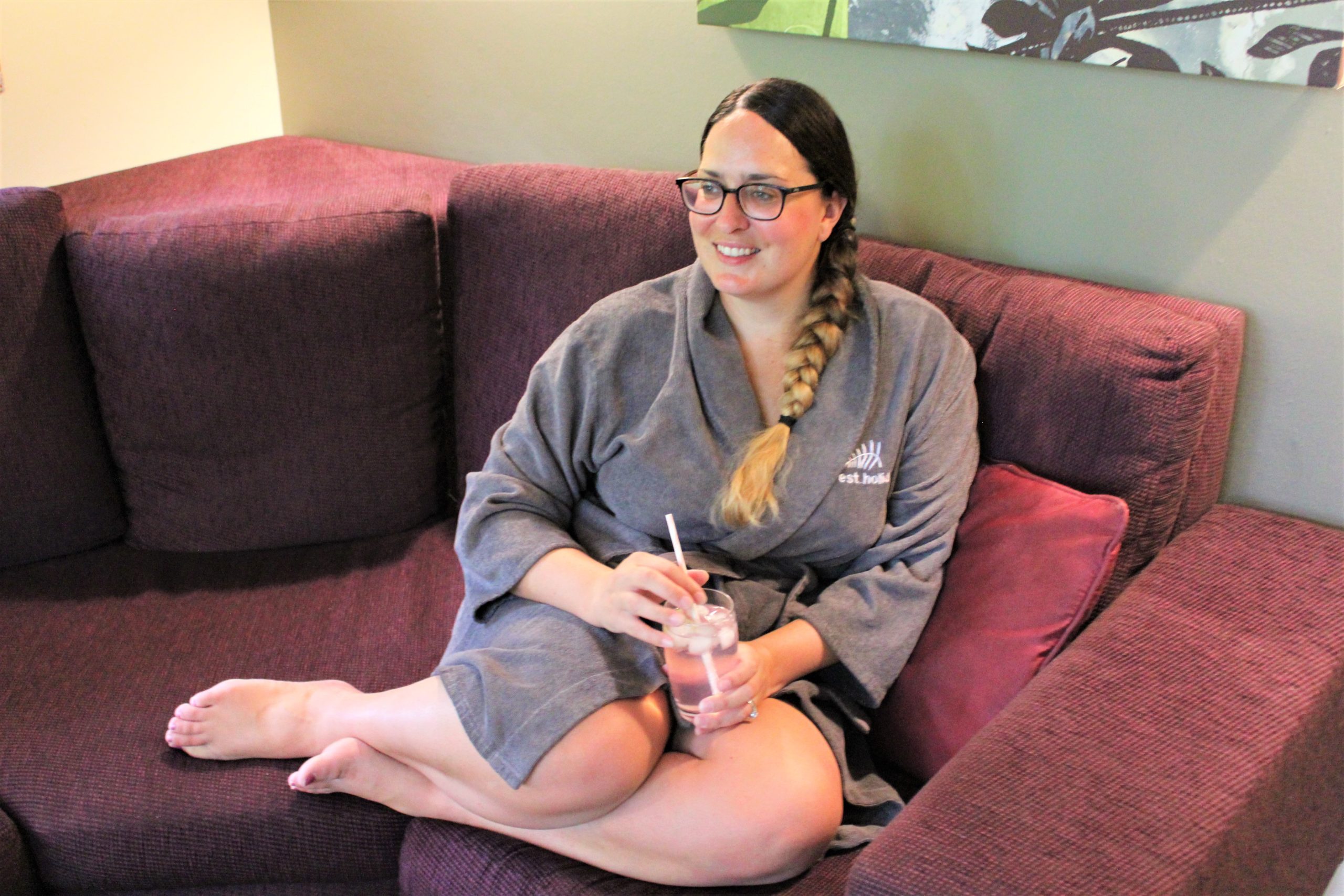 They have removed the TV remotes and you simply control it with your phone, scanning the QR code on the TV once you arrive. It was easy to use.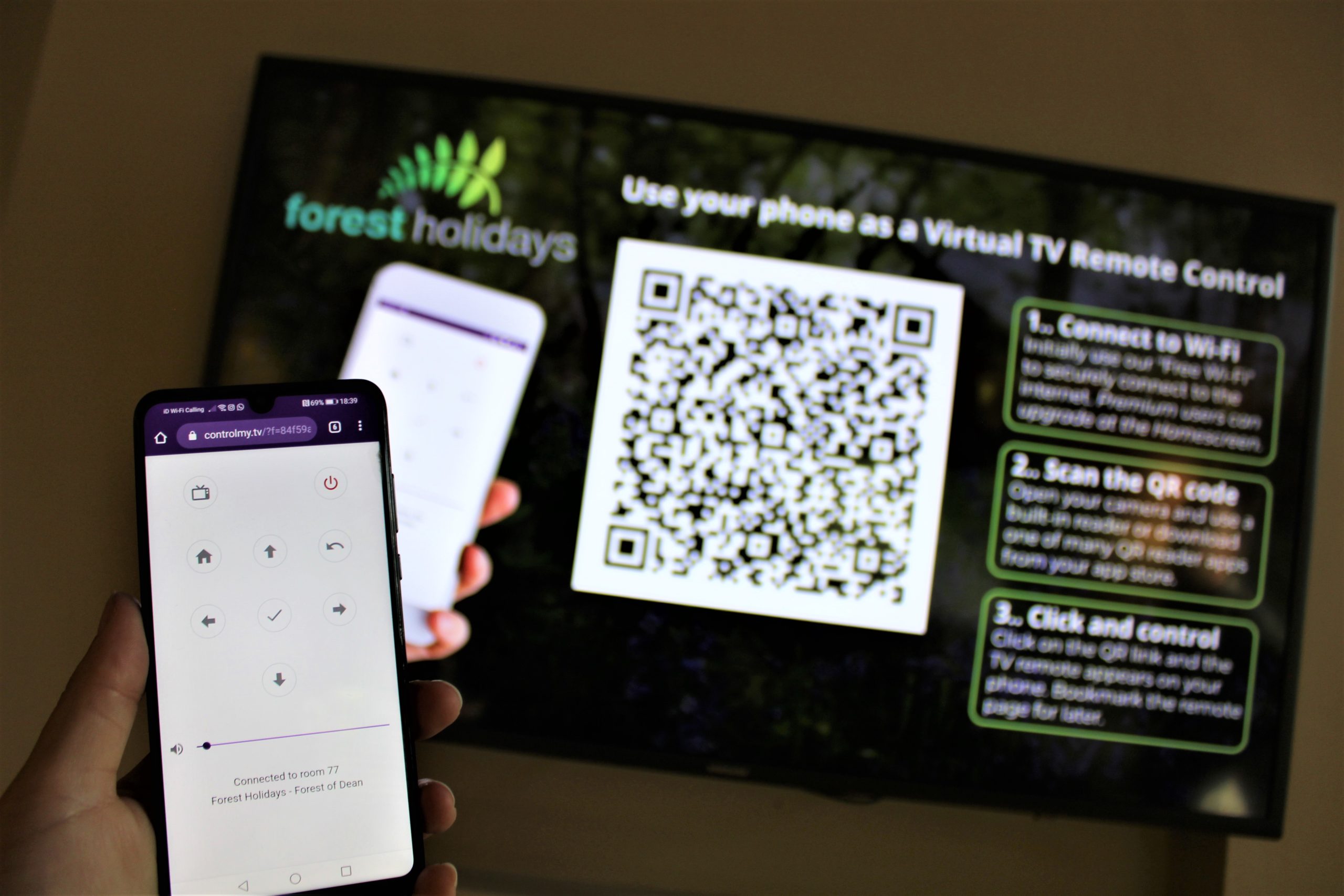 The cabin has lots of large floor to ceiling windows which let in lots of natural light and are great for looking out at the beautiful woodland views.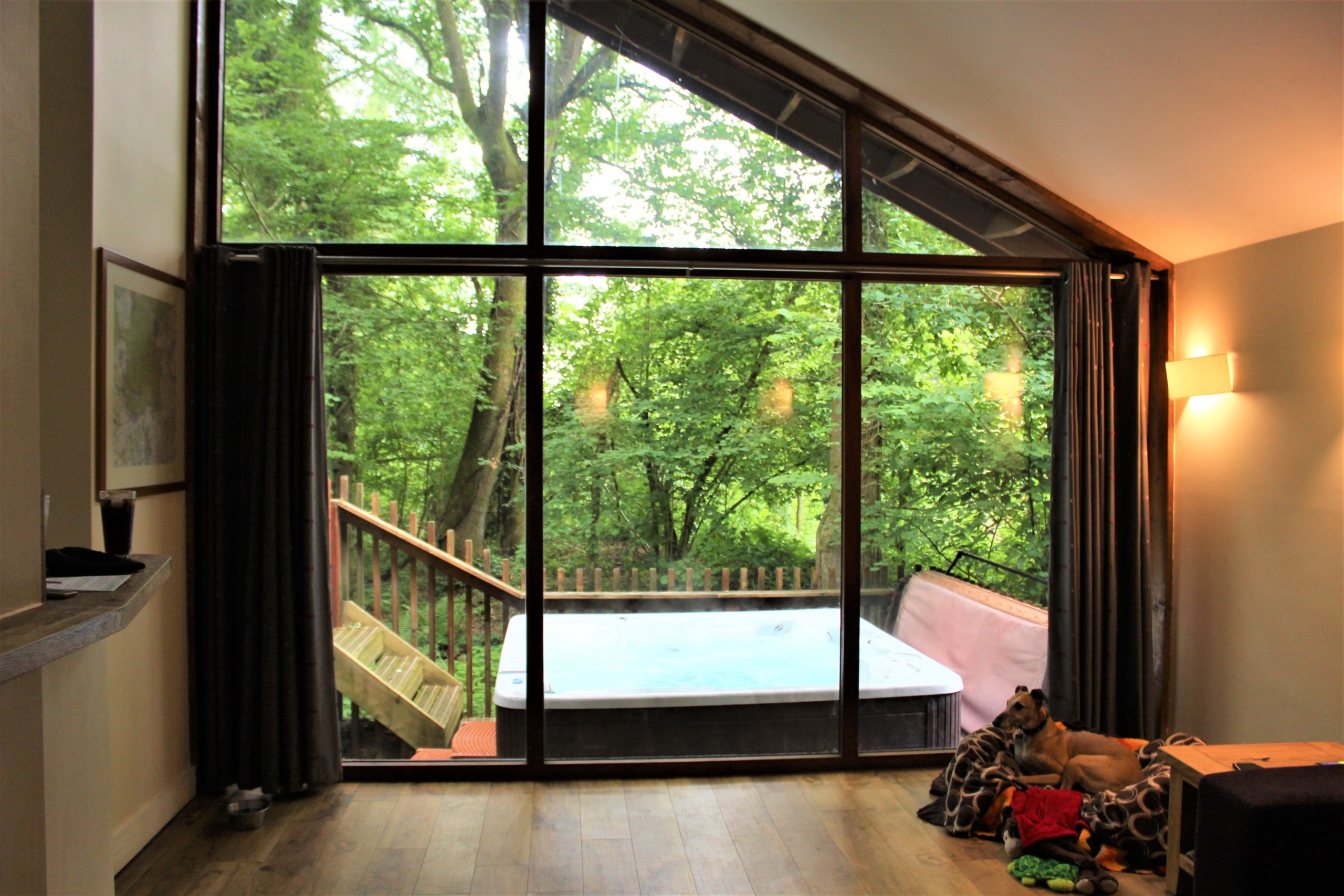 It was nice for us that whilst relaxing in the hot tub outside we could see inside which basically meant we could see Snoopy fast asleep in his basket after a long walkies!
The kitchen was very well equipped. Staying in a Golden Oak cabin you also get an eco-friendly kitchen essentials pack which contains dishwasher tablets, washing up liquid, scourer, cleaning cloth and tea towel.
We made all our breakfasts and all but one dinner in our cabin and had all the utensils and crockery we wanted, from a colander to a cheese grater to a cafetiere!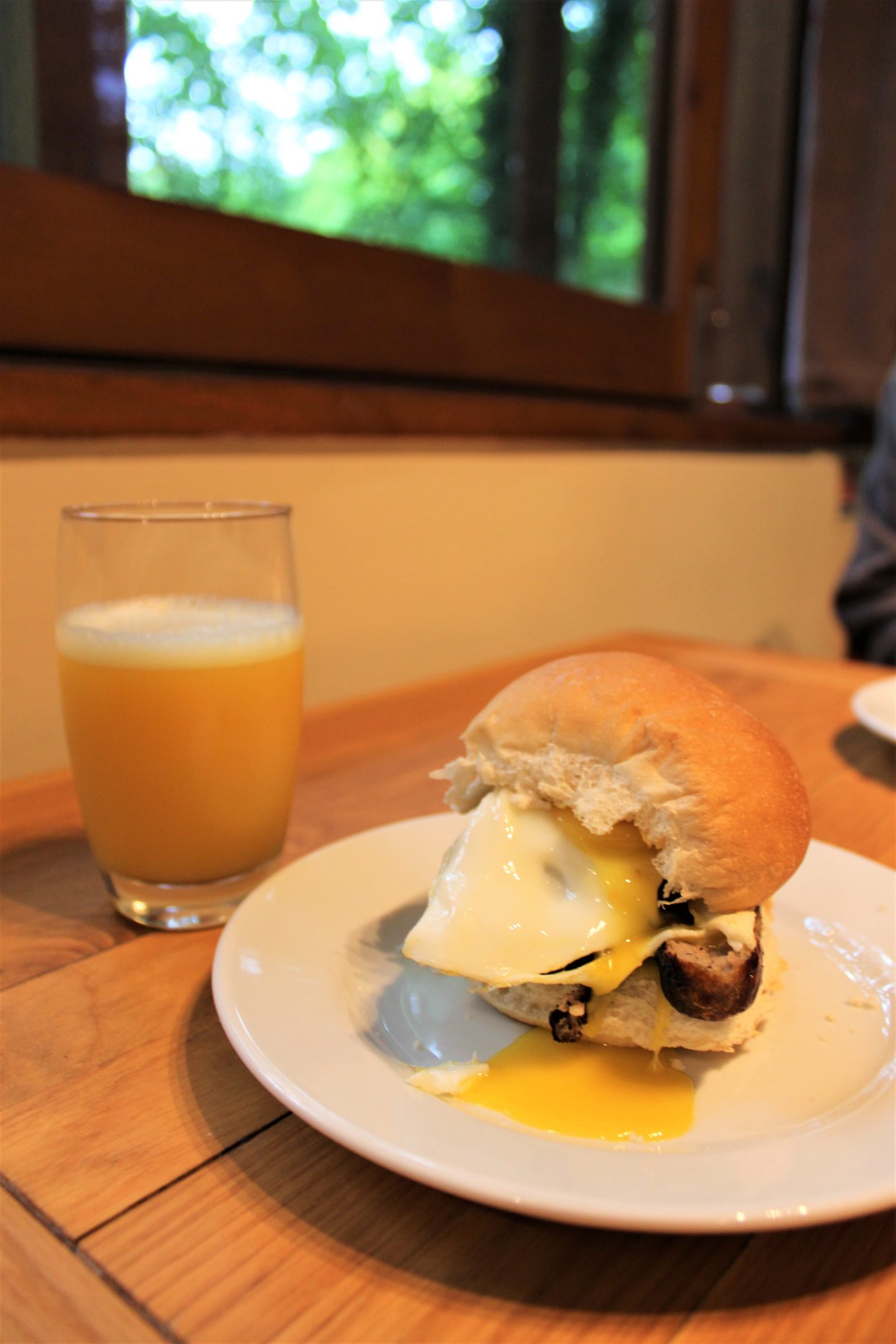 The bedroom was again spacious with a comfy bed and open wardrobe with shelf space. Staying in a Golden Oak cabin you are provided with cosy dressing gowns, towels to use in the bathroom and extra towels to use in the hot tub.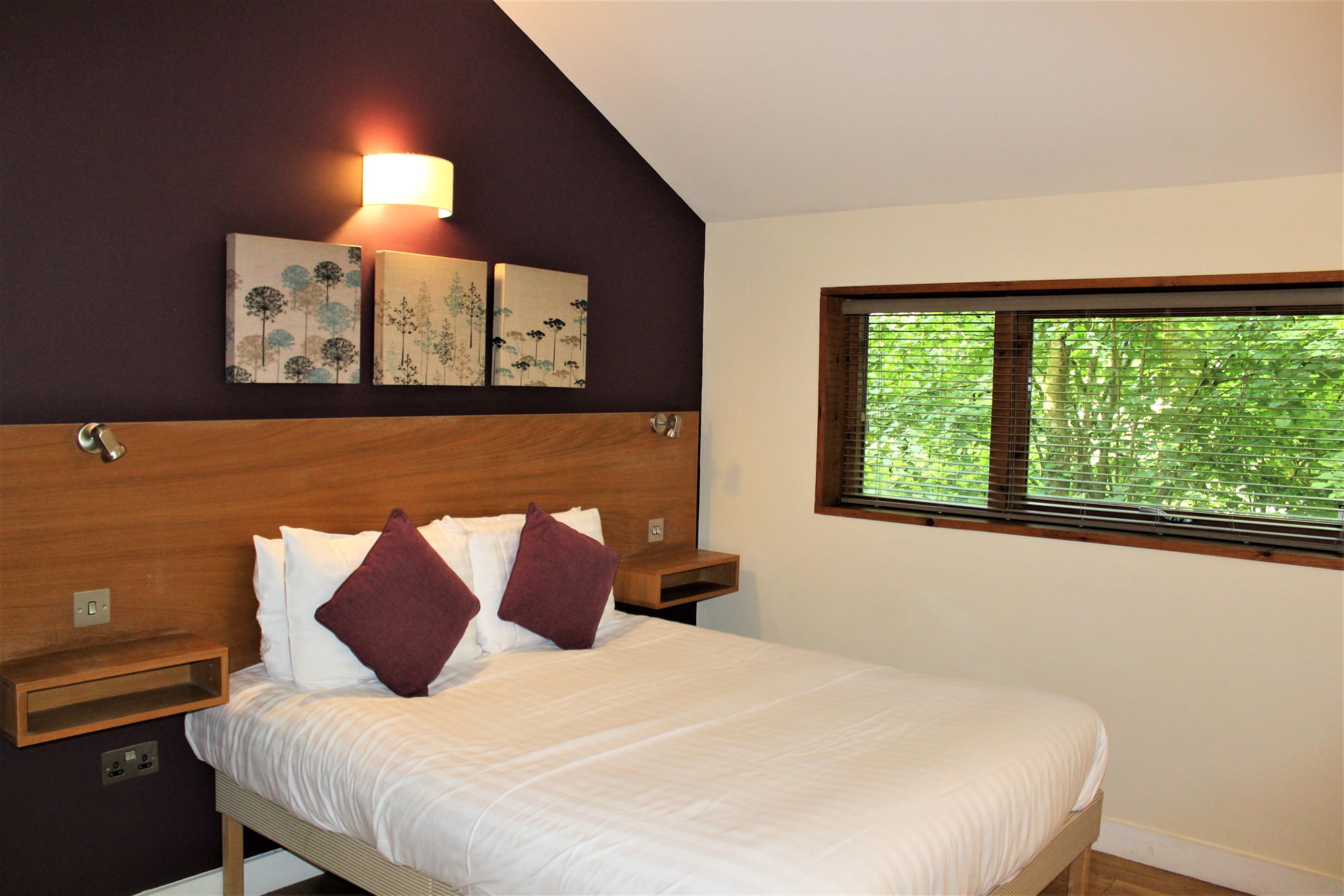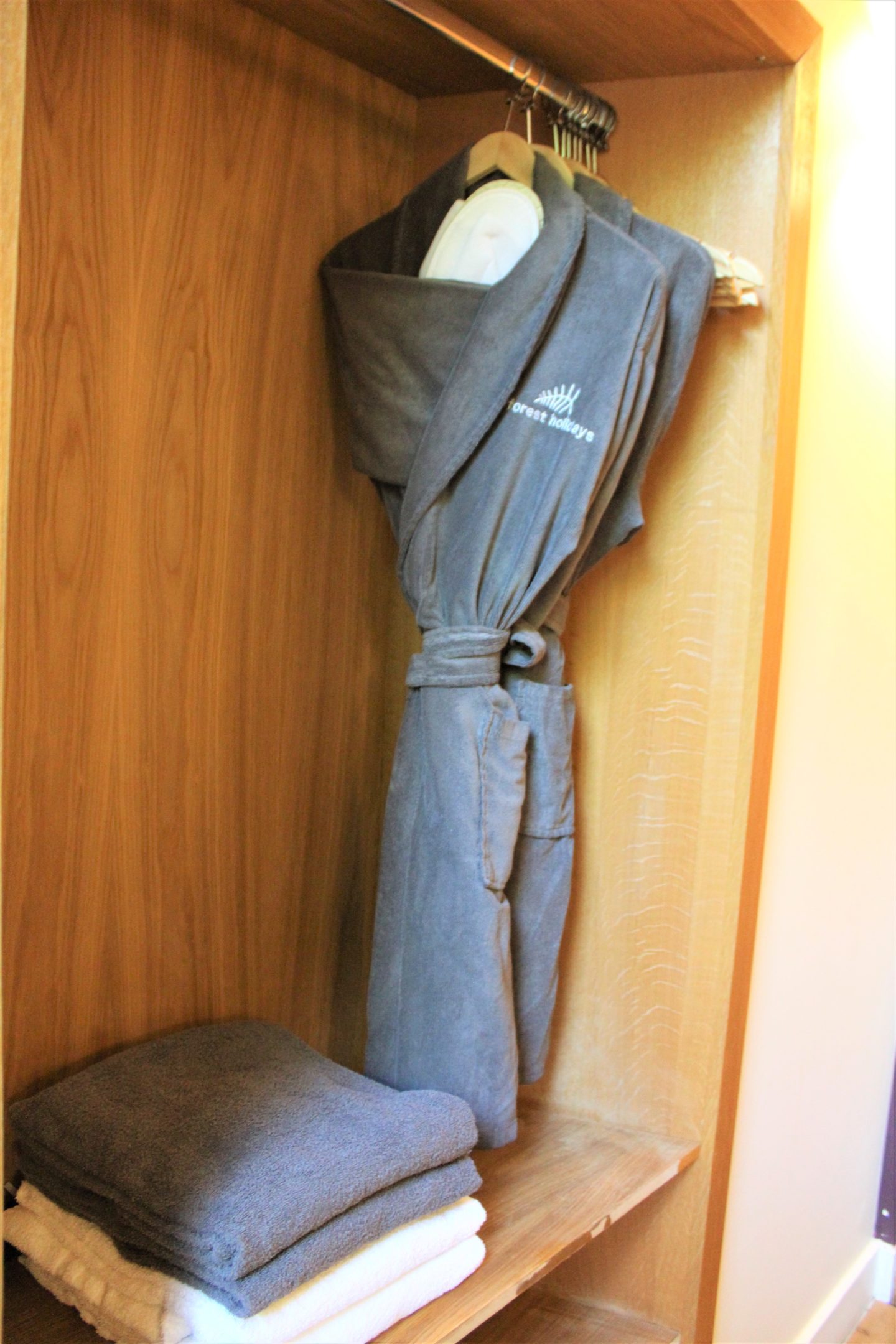 The bathroom has everything you would expect including eco-friendly toiletries.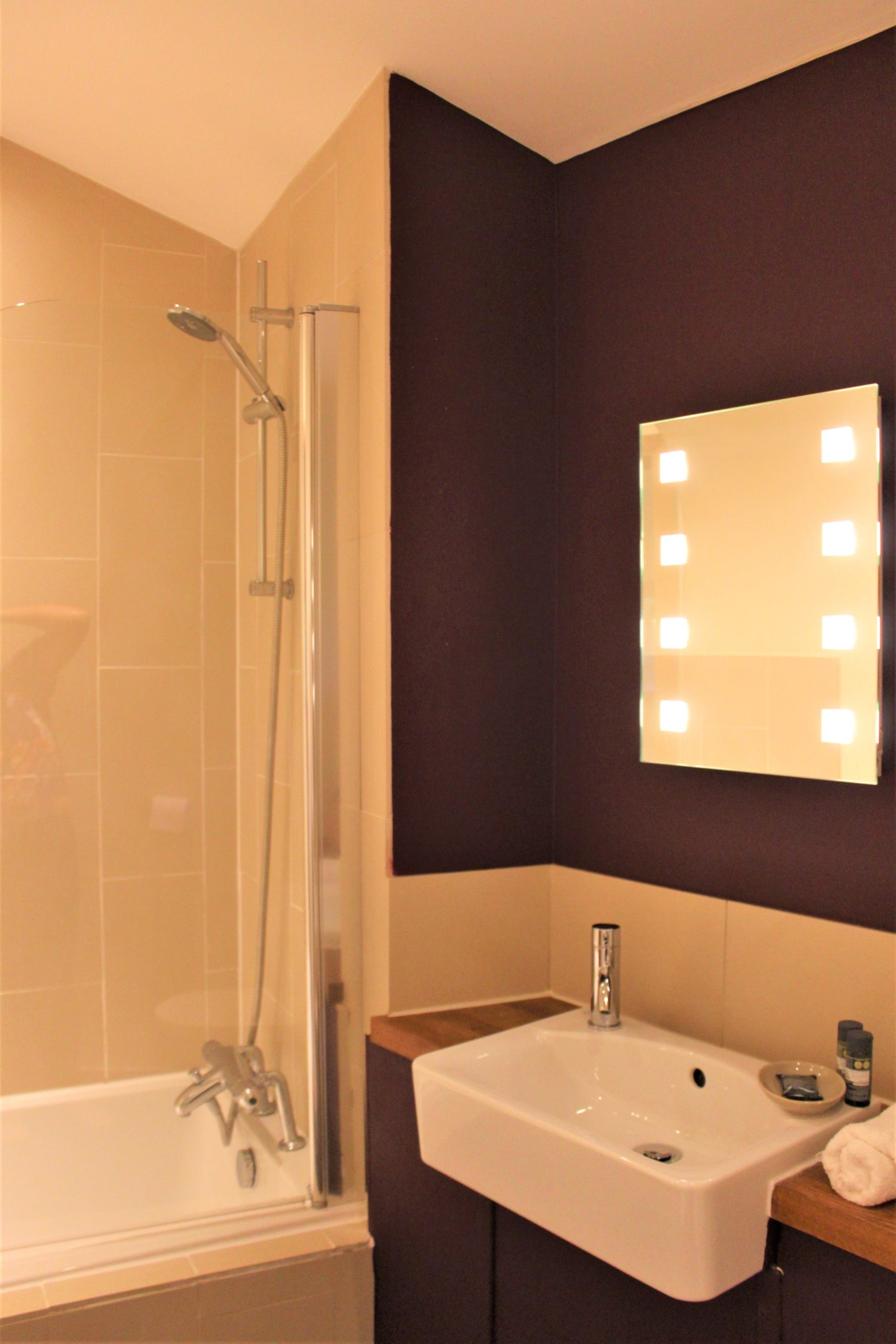 Outside on your own private decking is a gas barbecue and lovely table and chairs which we managed to use to sit out and enjoy a leisurely breakfast.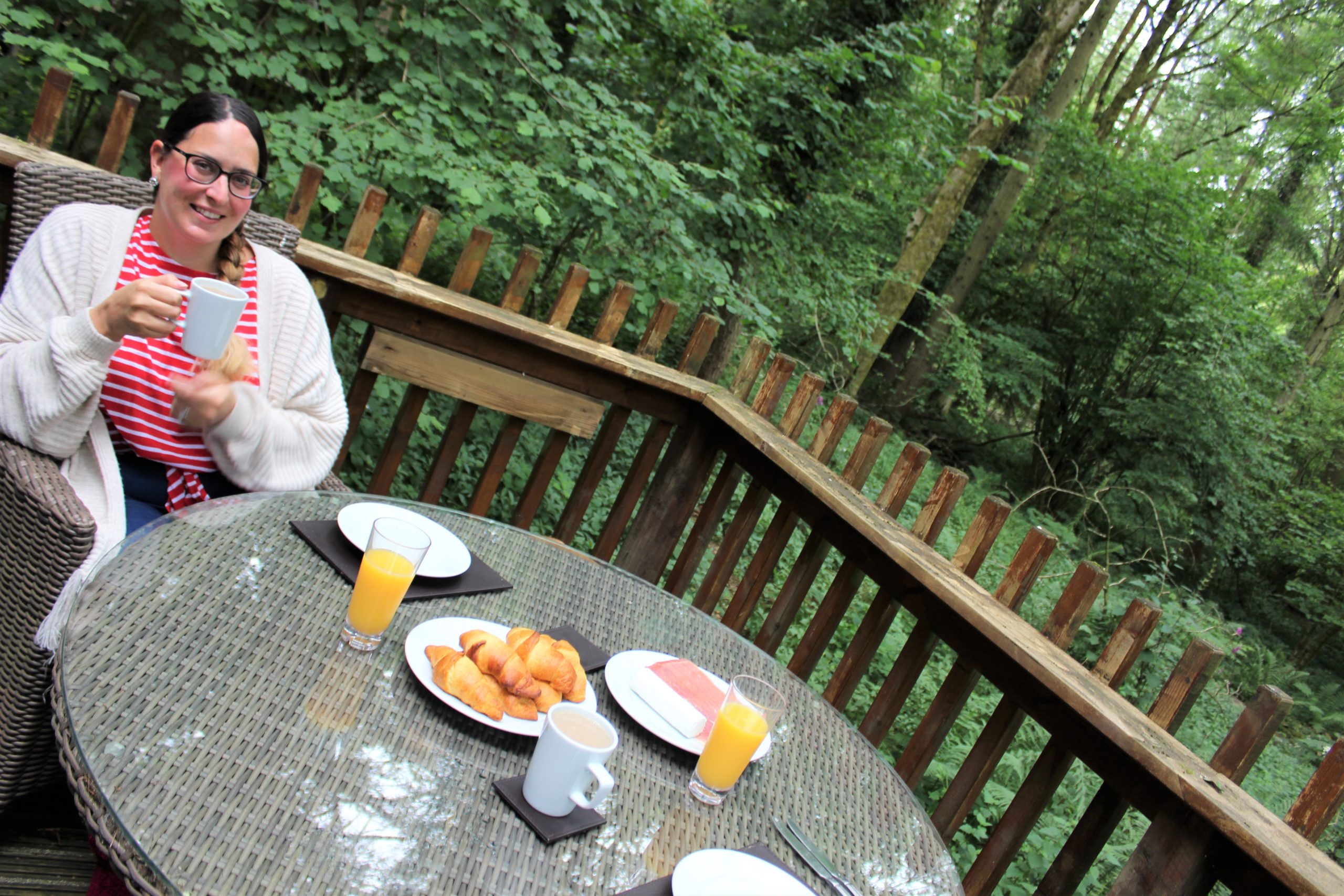 It was also a good spot for squirrel watching!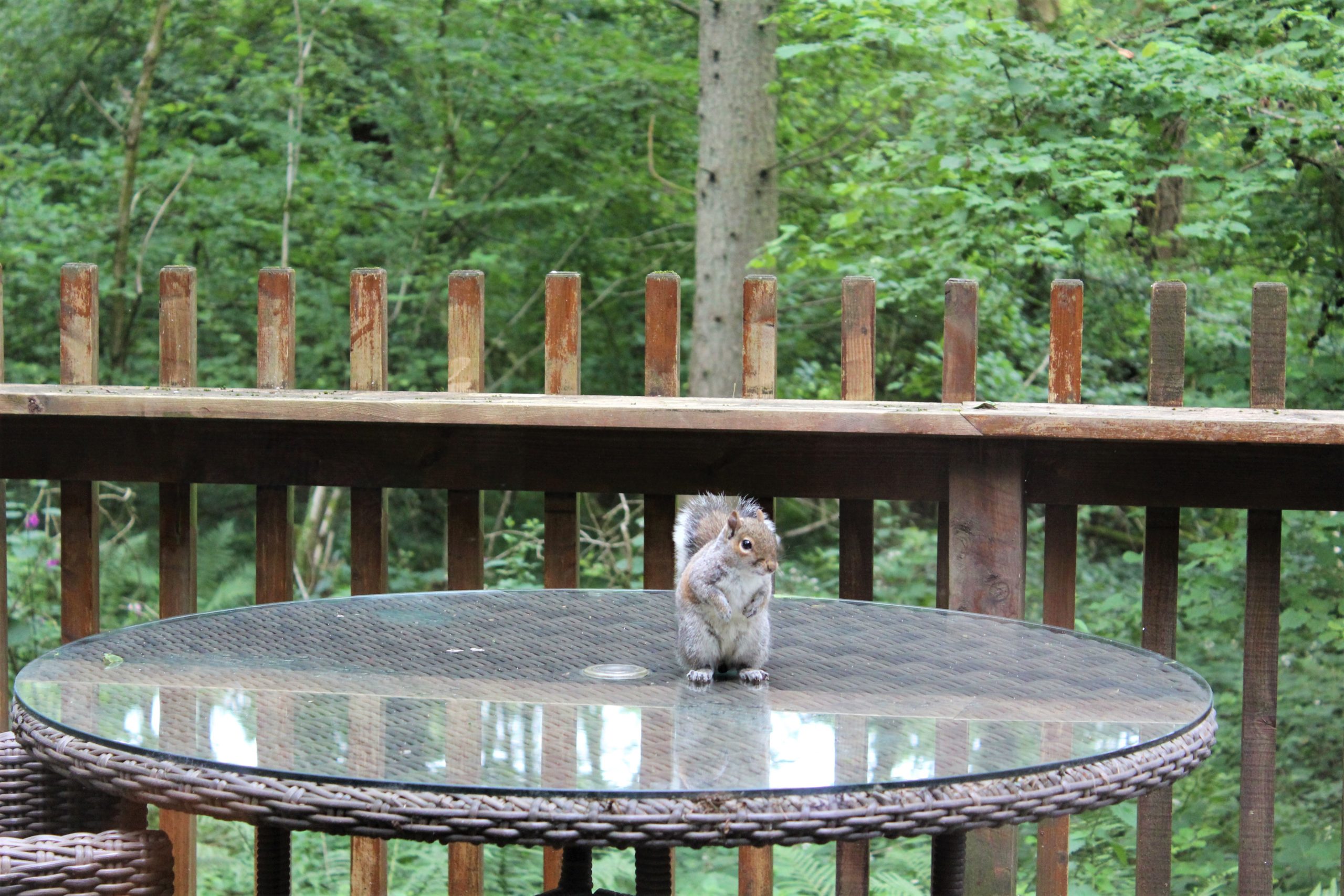 Of course our favorite feature of the cabin was the wonderful hot tub! It was truly magical relaxing in the hot tub with a G&T, hearing nothing but the sounds of nature and having the stunning views of the forest surrounding us.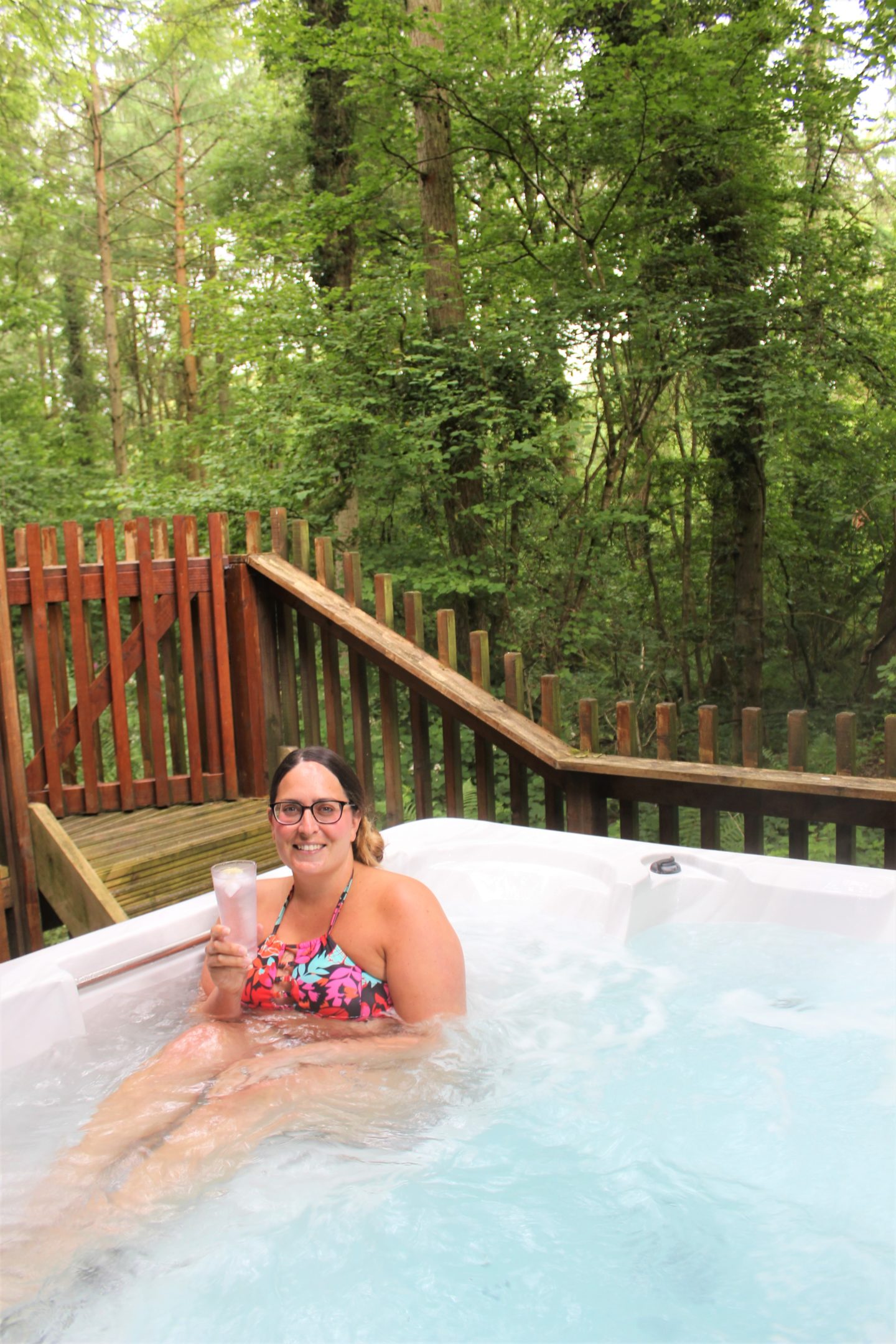 Even though there are 120 cabins at this Forest Holidays site, apart from when we checked in we hardly came across anyone. The cabins are very well spaced apart.
We made use of the many walks around the Forest of Dean. I would highly recommend walking to Symonds Yat Rock which will reward you with beautiful views when you reach the top.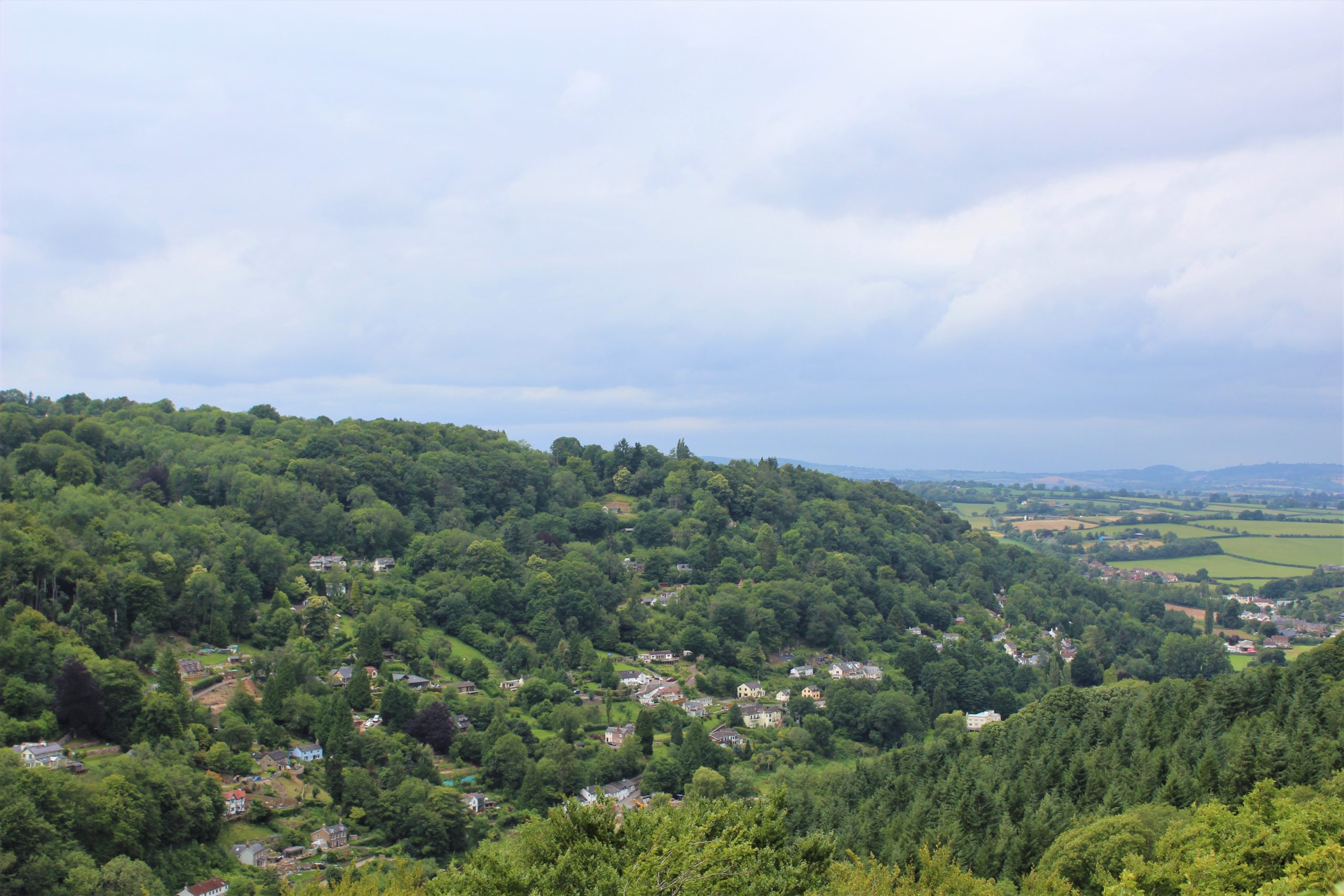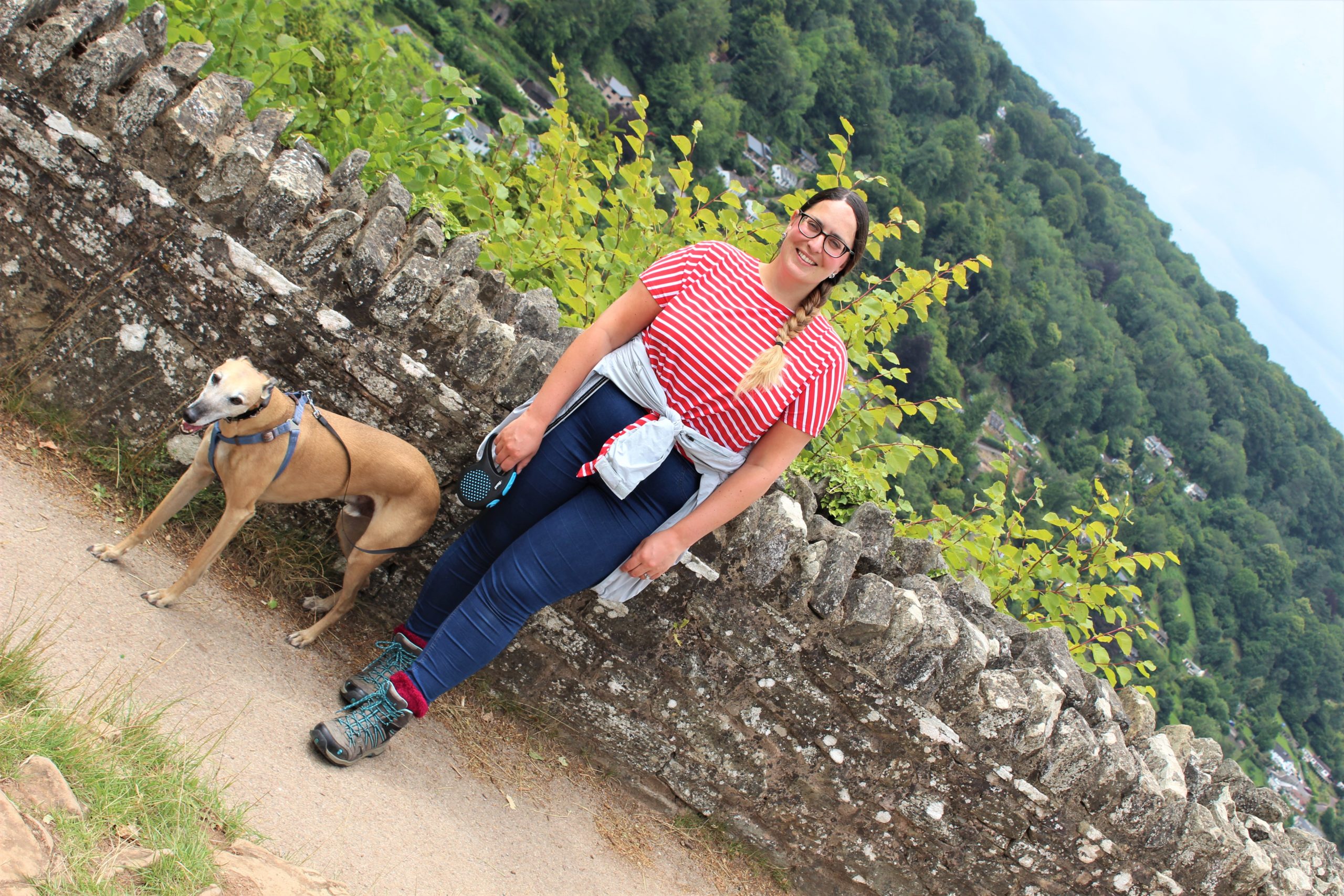 Walk along the River Wye for beautiful trails and if you fancy it, enjoy a nice cold refreshing drink at The Saracens Head Inn which marks the four-mile point on the walk.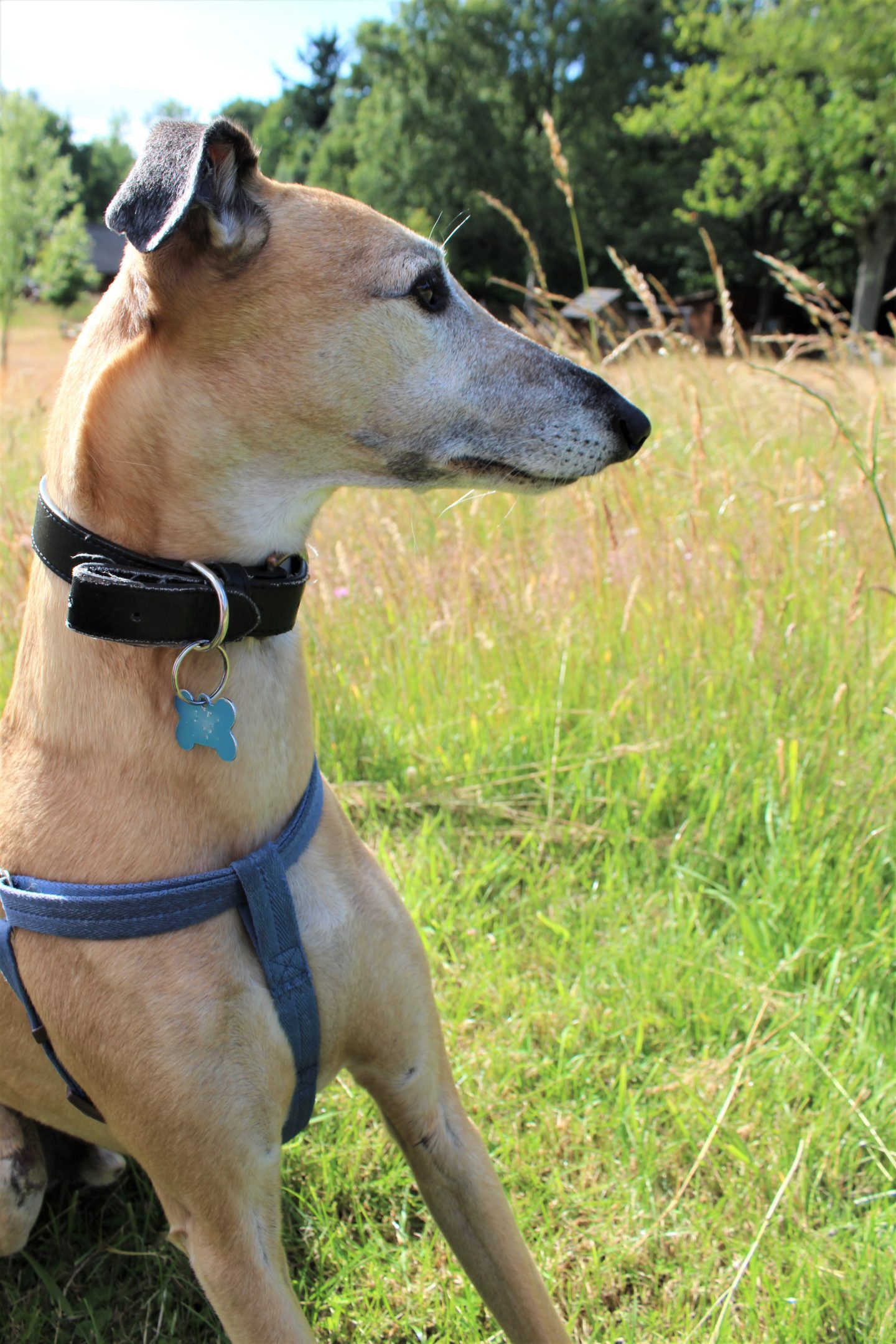 Whether you are looking to have a weekend away or a week's holiday, I highly recommend Forest Holidays. We felt truly relaxed, safe and surrounded by so much beautiful nature. Our days consisted of lazy mornings, wonderful scenic walks and soaking away our troubles in the hot tub.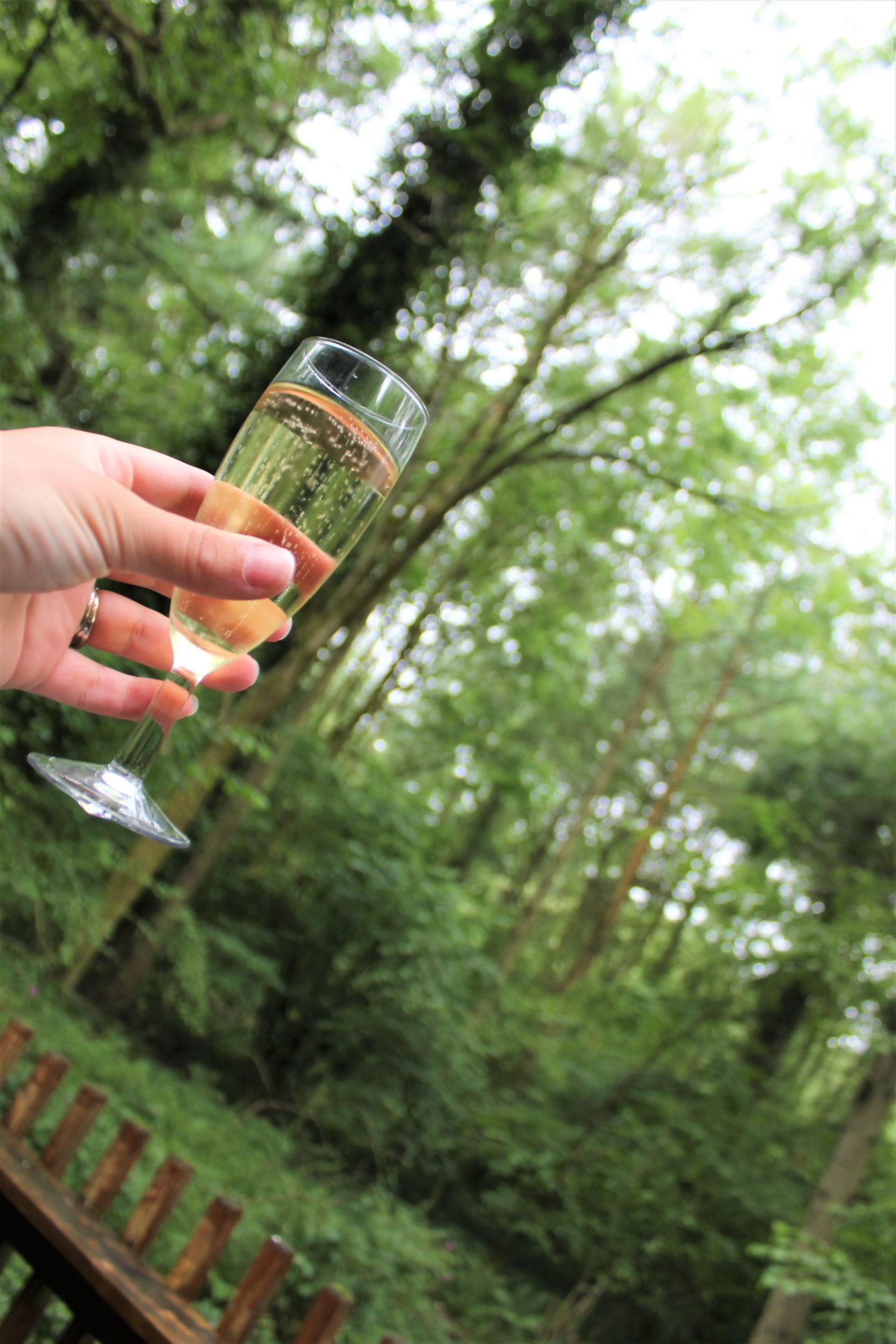 But if you are feeling more adventurous or sociable than us there is also an onsite restaurant, takeaway, shop, bike hire and a range of activities you can book!
The only question for us is now we have visited Sherwood Forest and Forest of Dean, which site do we stay at next?