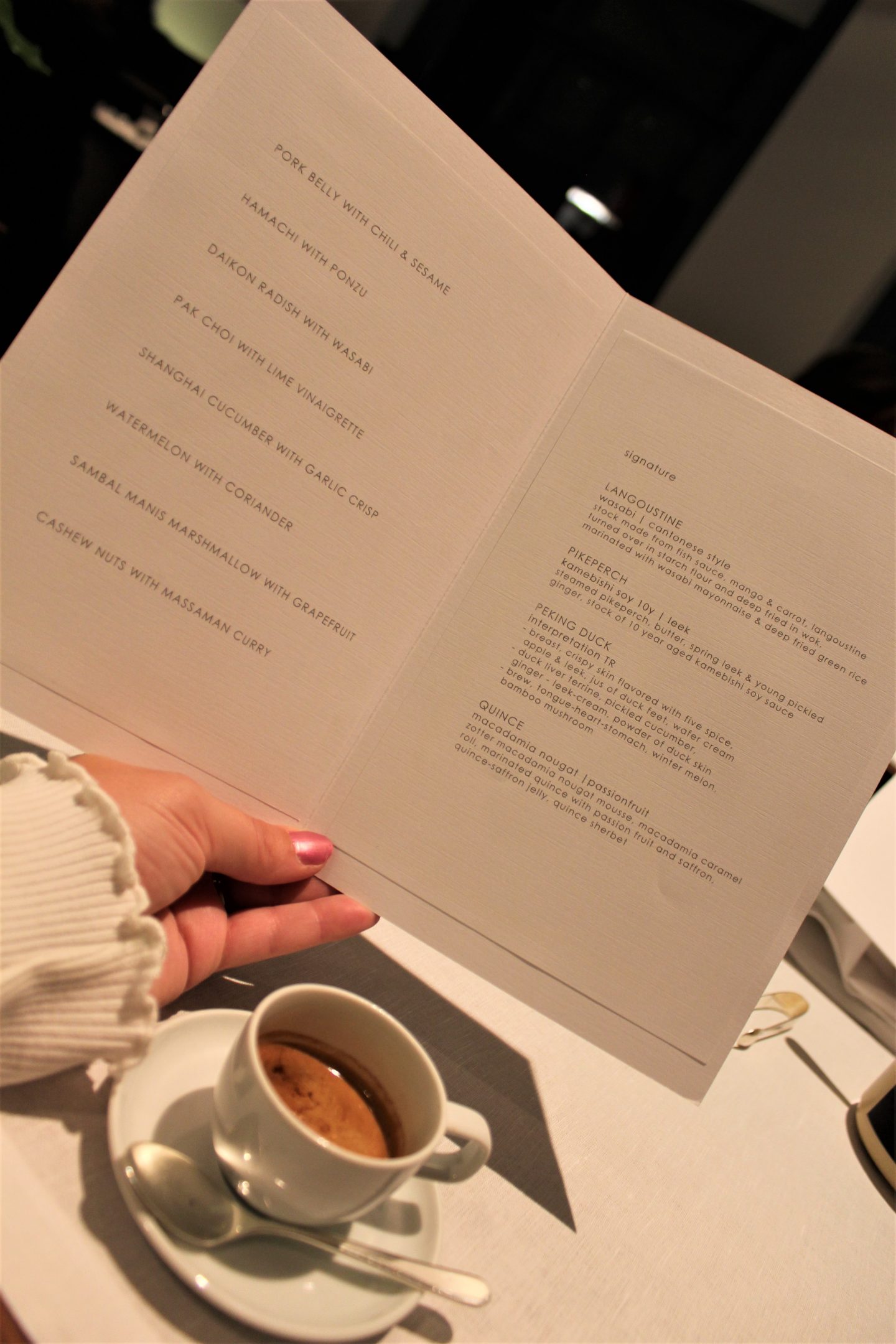 Mr B and I were both excited about visiting Berlin, a city we have never explored before. However, the thing I was looking forward to the most was dinner at Restaurant Tim Raue.
Restaurant Tim Raue holds two Michelin stars and is currently number 37 in 'The World's 50 Best Restaurants'.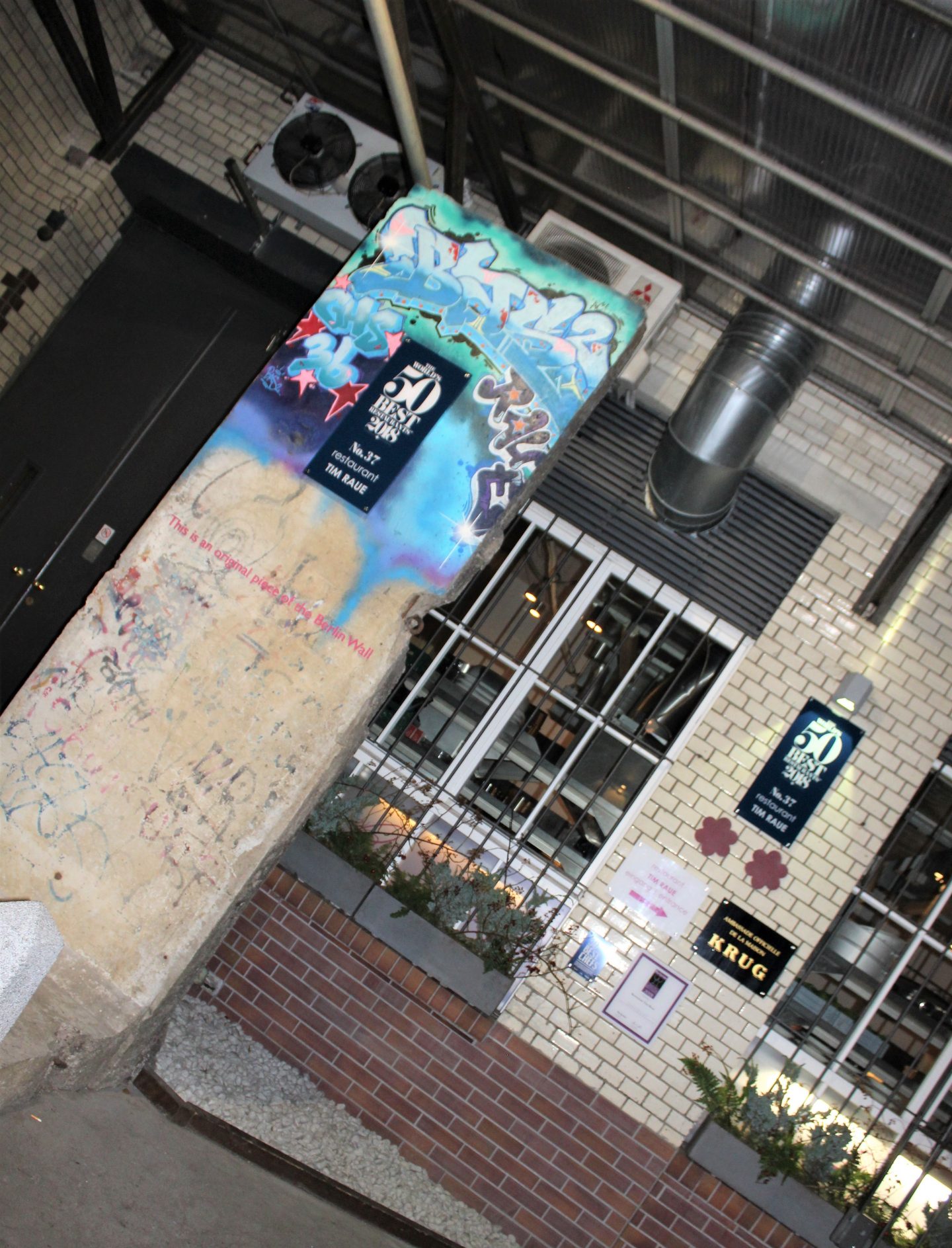 The cuisine is Asian-inspired and they don't serve sides such as bread, noodles, rice or use white sugar, instead focusing on the ingredients and getting the most flavour out of the products they use.
The restaurant is light and airy with a relaxed and laid back atmosphere which is reflected in the staff who are casually dressed. But don't be fooled by this relaxed appearance as the service and knowledge of the staff is second to none.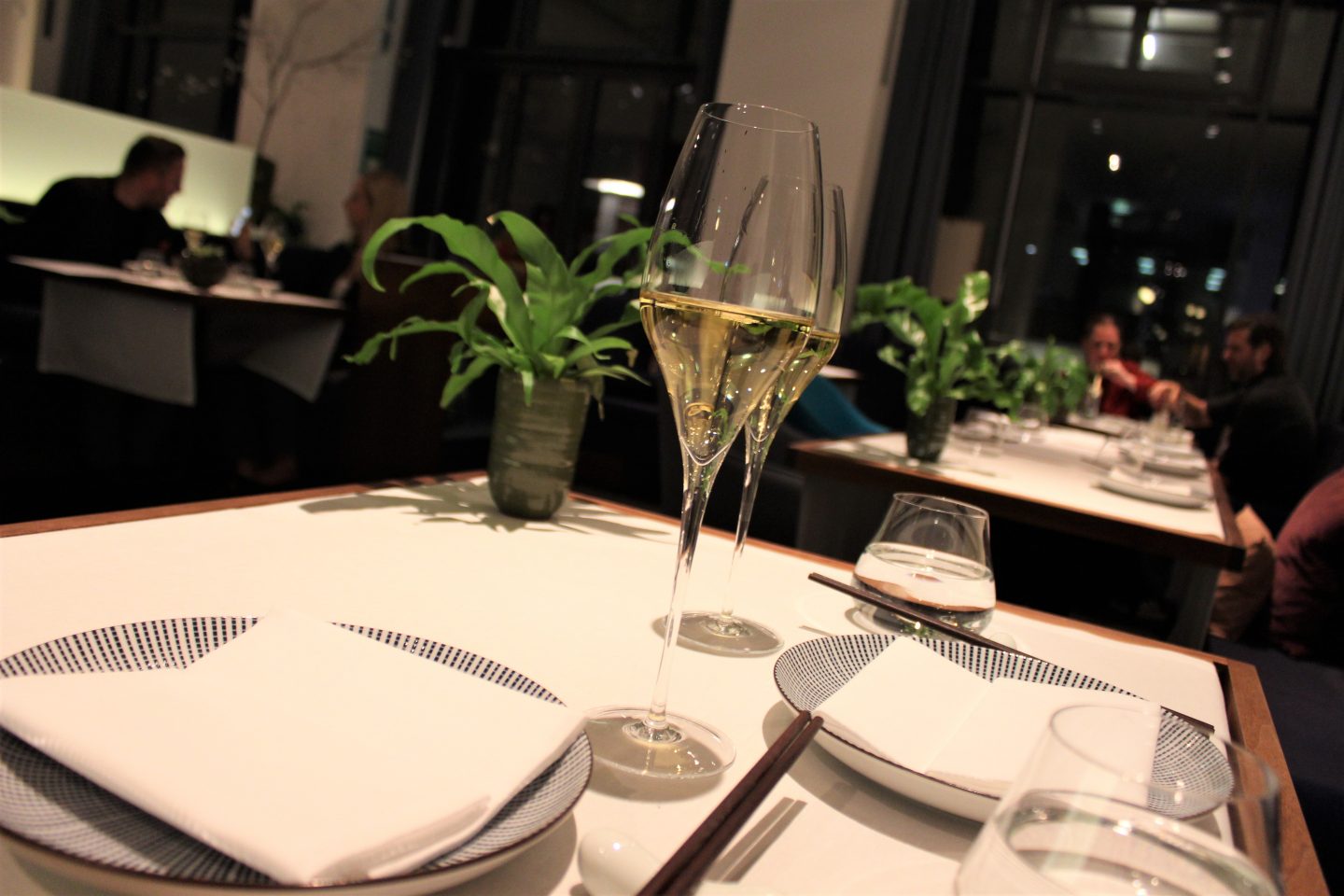 We started the night with a beautiful glass of German sparkling wine and left ourselves in the hands of the sommelier for the wine pairings with our meal.
To really wet the appetite we started with a selection of snacks and as each one landed on our table we were so impressed and couldn't wait to tuck in.
There was 'Pork belly with chili and sesame', 'Hamachi with ponzu', 'Daikon radish with wasabi', 'Pak choi with lime vinaigrette', Shanghai cucumber with garlic crisp', Watermelon with coriander', 'Sambal manis marshmallow with grapefruit' and, lastly, 'Cashew nuts with massaman curry'.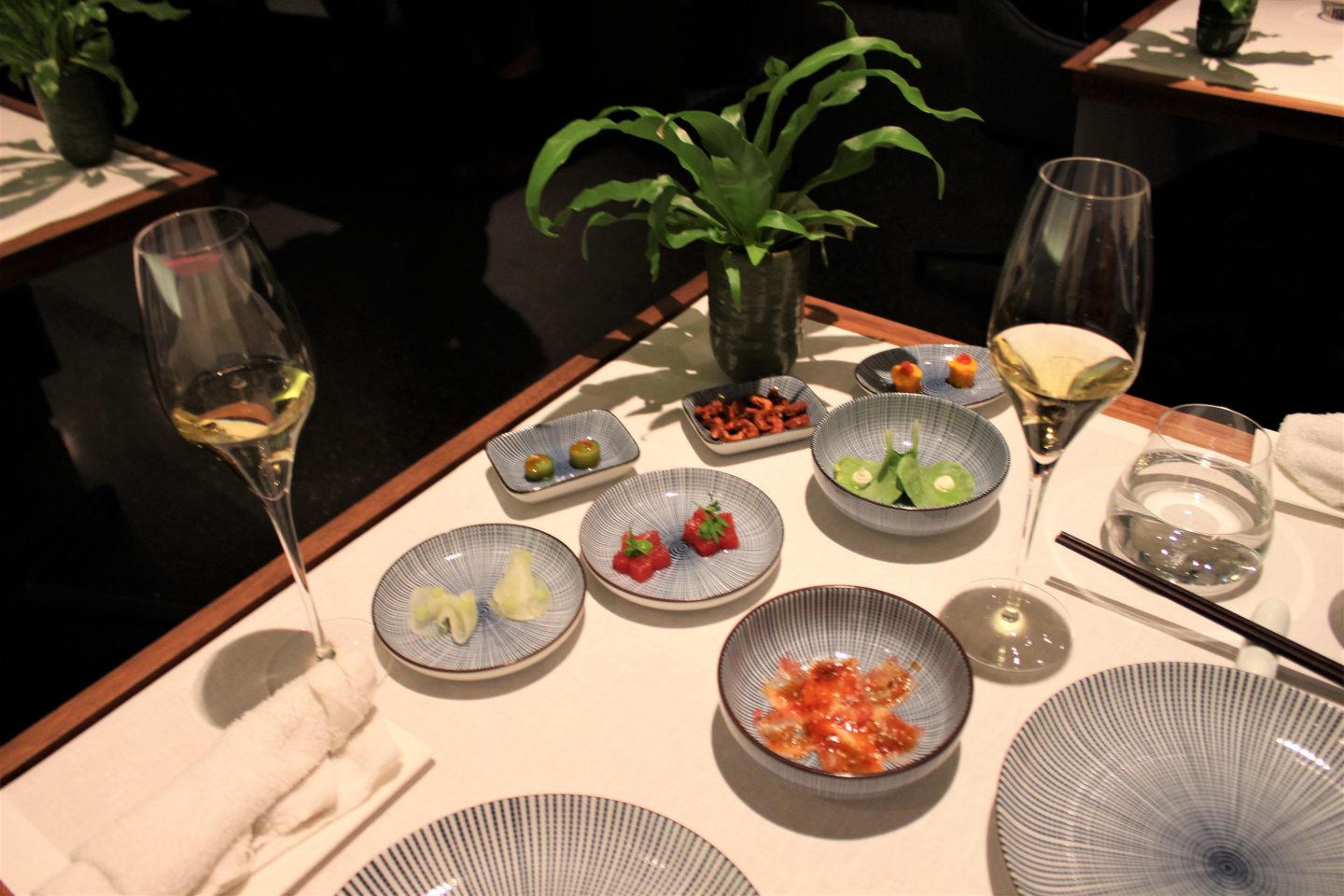 The first course was a very special start to our meal. It was 'Langoustine, wasabi, Cantonese style' and wow, it was an incredible dish! The langoustine was sweet and juicy, the wasabi had just the right amount of heat and the deep fried green rice added a beautiful texture. I said to Mr B after we had finished the dish that I didn't think it could be topped. It has to up there with my favourite dishes!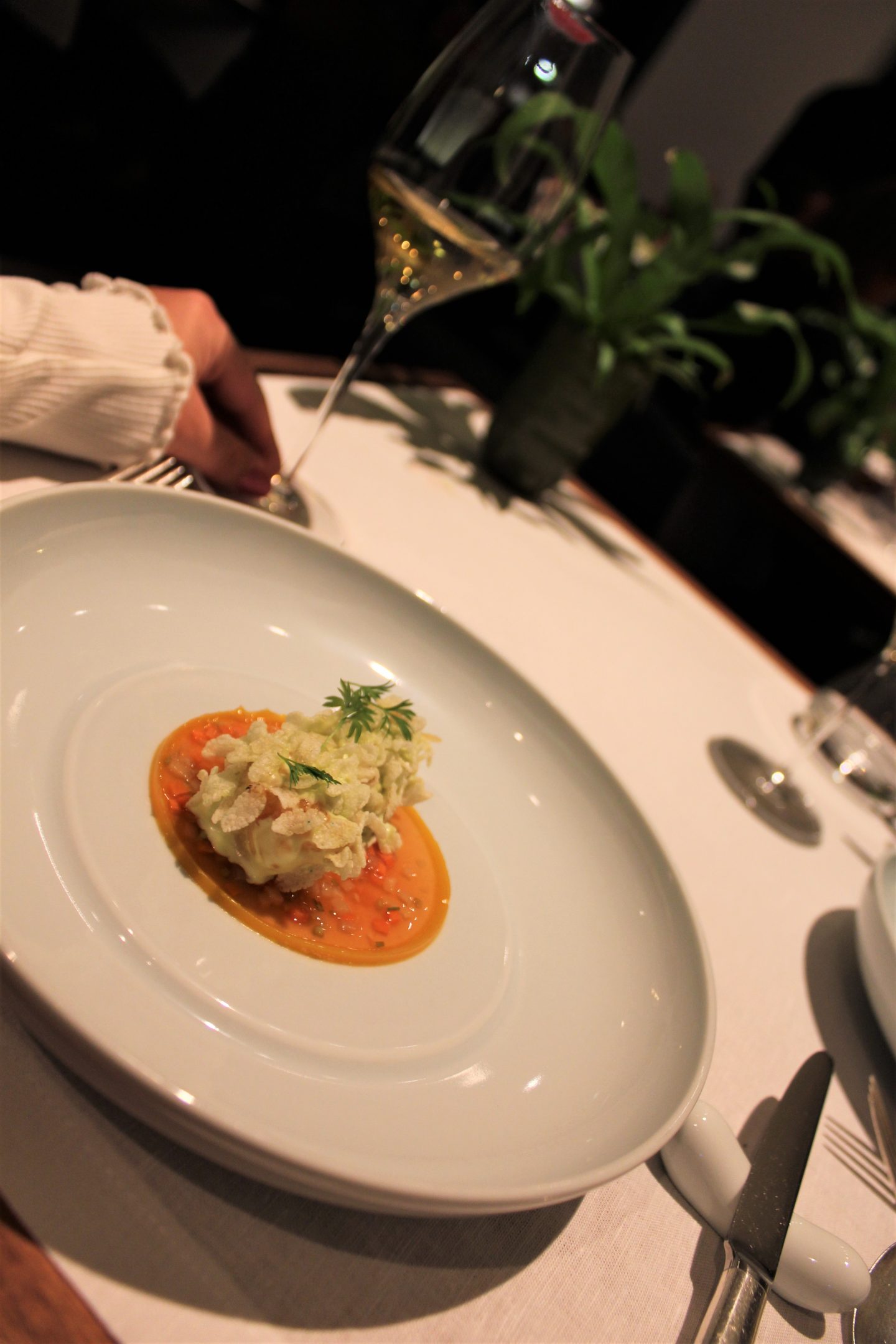 The next dish was 'Pikeperch, kamebishi soy, leek', which was served table-side and added some lovely theatre, and when the sauce was poured you could smell the beautiful aromas.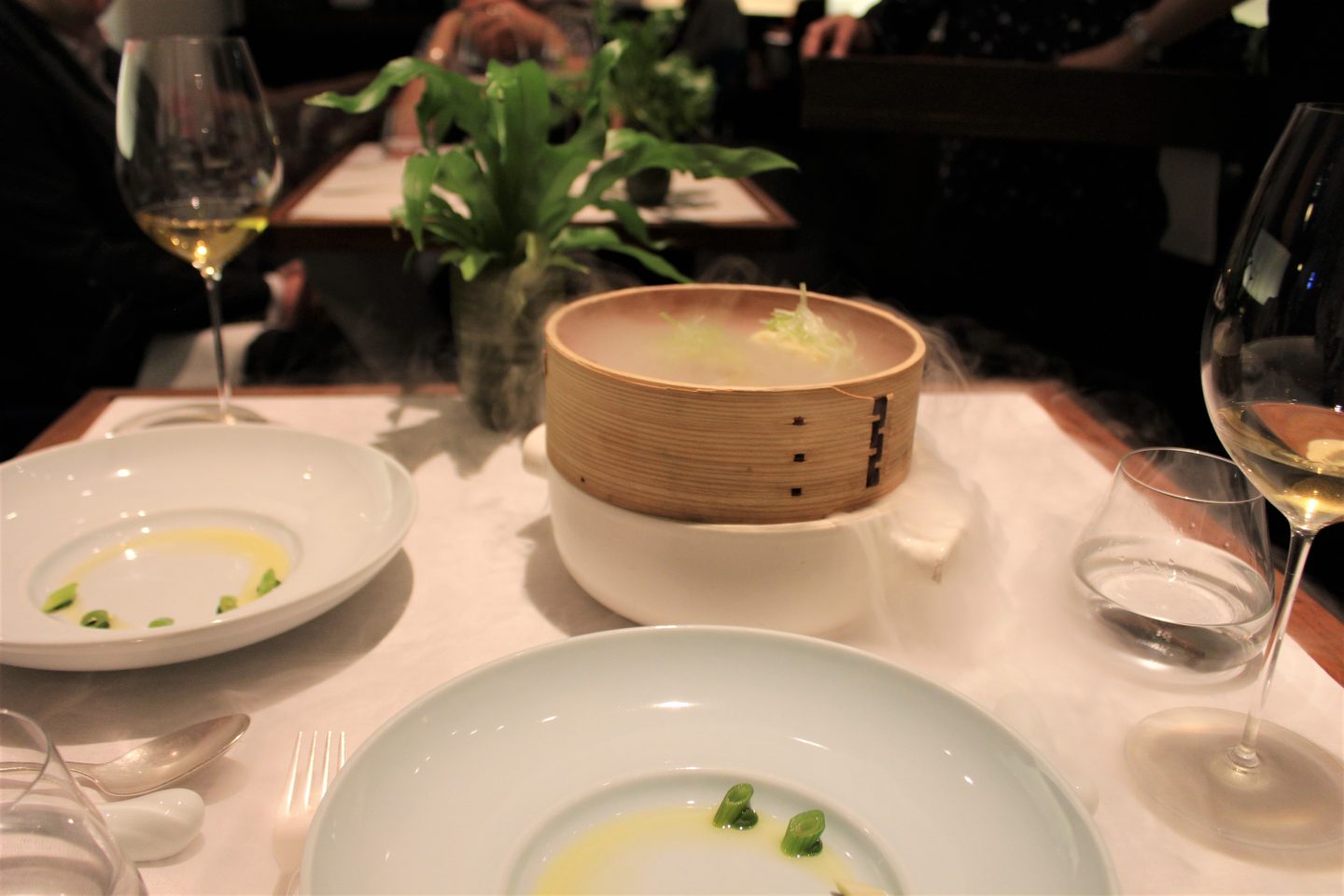 The fish fell apart and melted in the mouth and the sauce packed a fantastic kick of ginger and soy. The Asian flavours all sang together and Mr B declared this one of his favourites.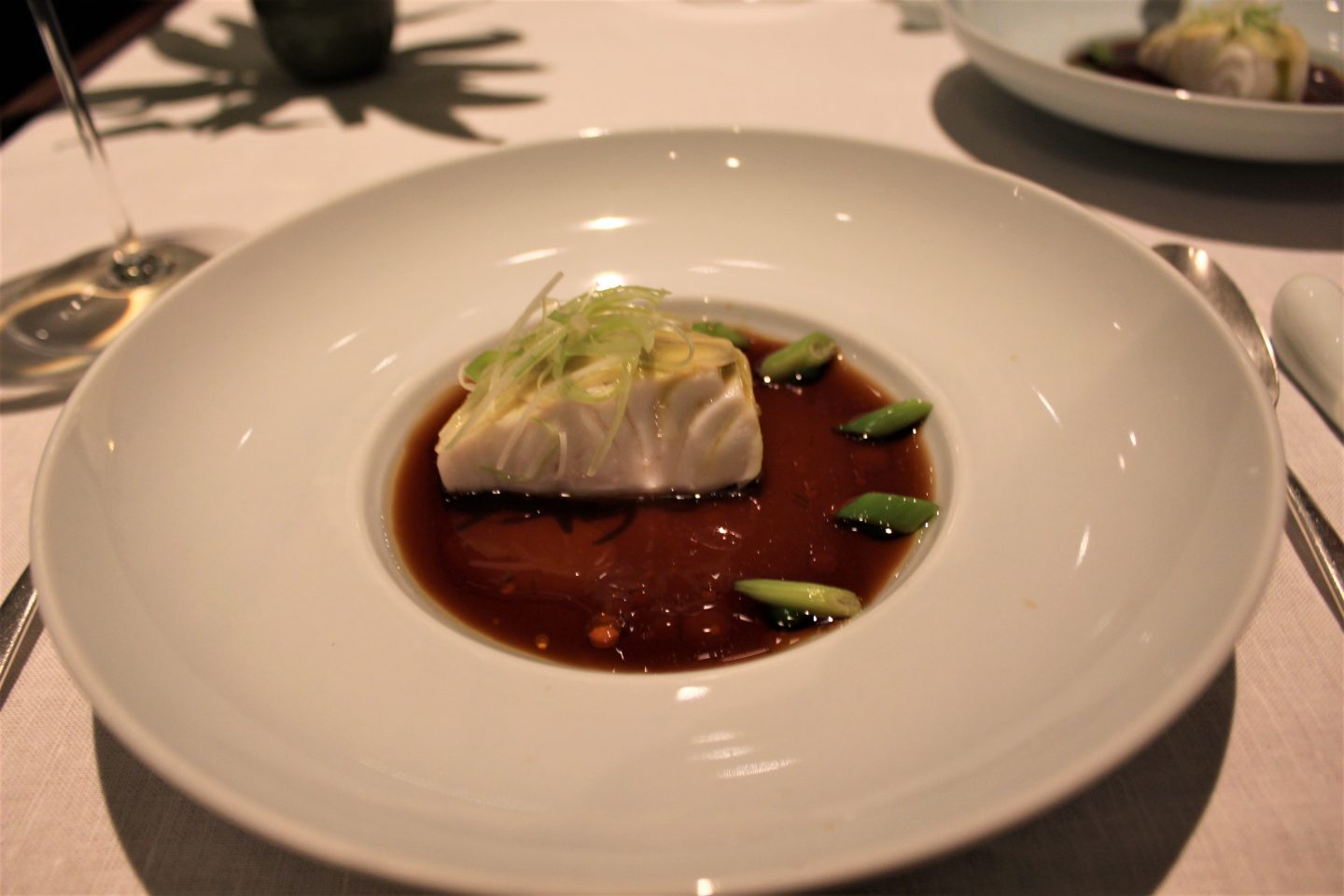 At this point neither of us realised what was in next in store . . .  which was Tim Raue's interpretation on 'Peking duck'. The first thing which made us realise we were in for a special treat was when the sommelier placed six glasses on the table. And because the duck course is served in three dishes, naturally, you get a drink matched perfectly to each one!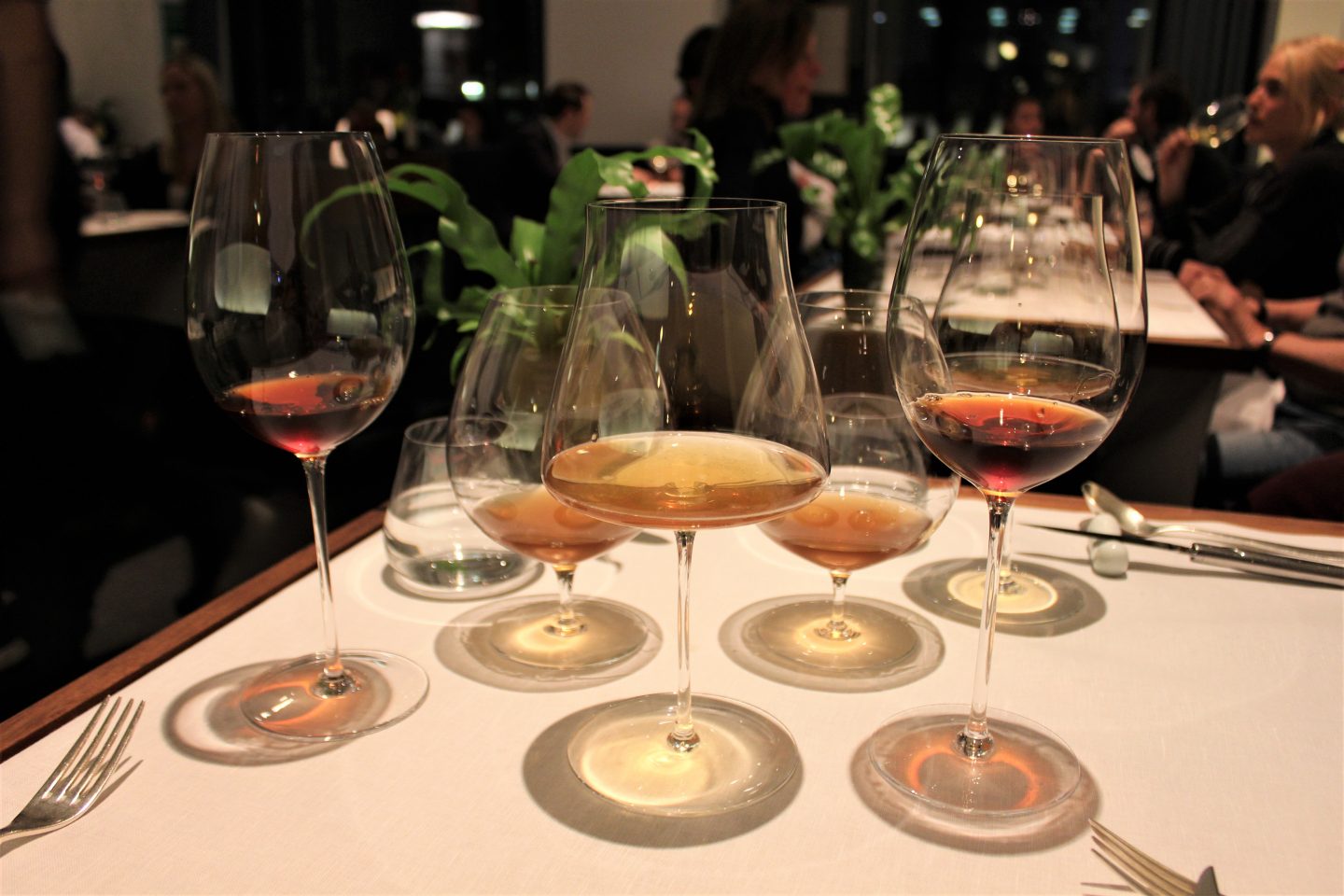 With six dishes and six drinks on our table, it was time to go on our 'Peking duck' journey. The first dish was a beautiful pink and tender breast with crispy skin and an incredible delicious and flavourful jus.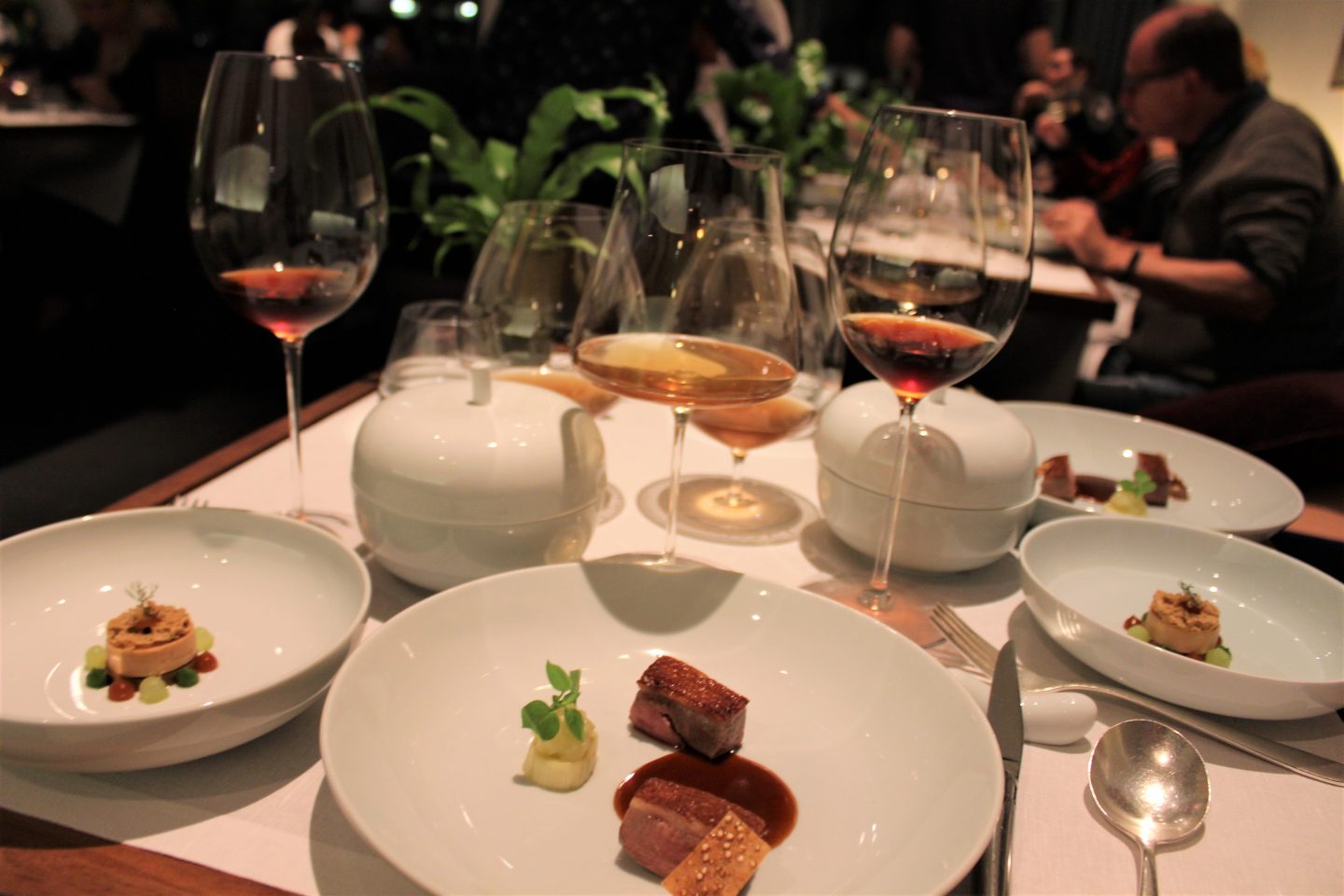 The second dish was a silky smooth duck liver terrine, complimented with flavours of ginger, leek and cucumber.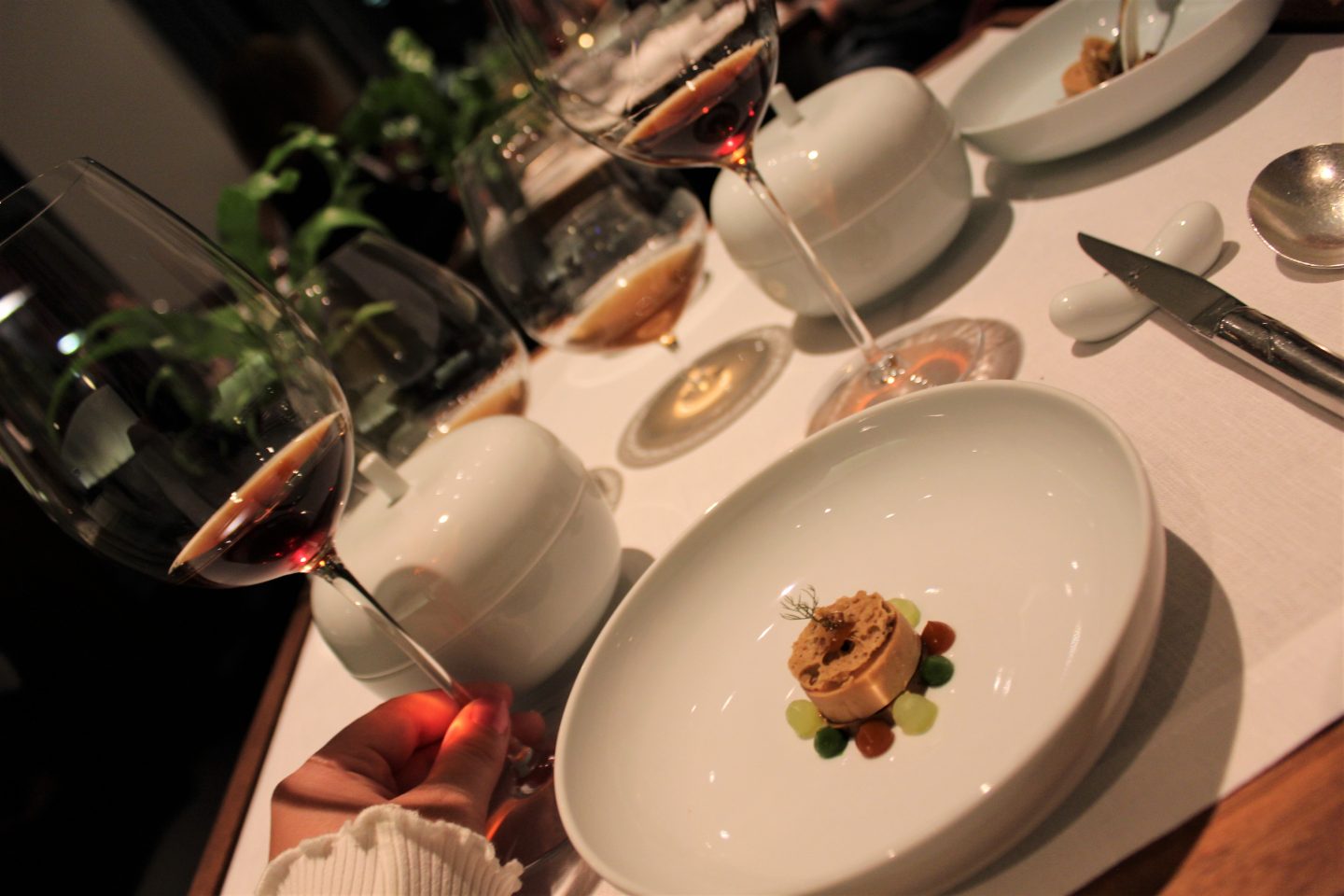 The last of the three dishes was a broth and as soon as I lifted the lid the smell made me want to tuck in straight away. The broth was so delicate and packed with flavours of duck, ginger and soy.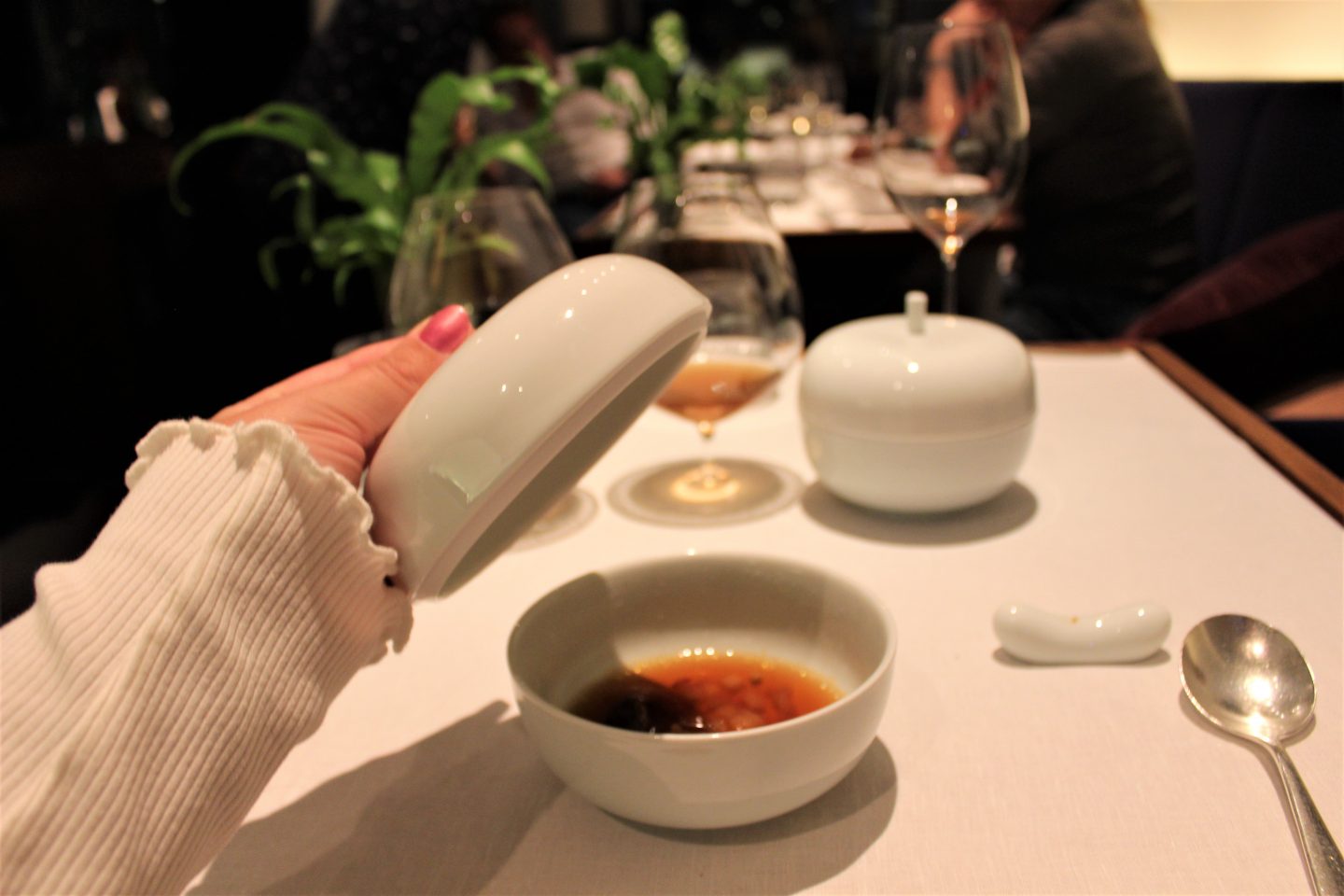 Tim Raue's twist on Peking duck is a dish Mr B and I will be talking about for a long time.
Sad our savoury dishes had come to an end, we were soon excited to see what the final course had in store.
'Quince, macadamia nougat, passionfruit', this delicate beautiful dessert delivered and had everything you could want from a dessert – fruity, sweet and nutty, it left is making lots of 'yummy' noises.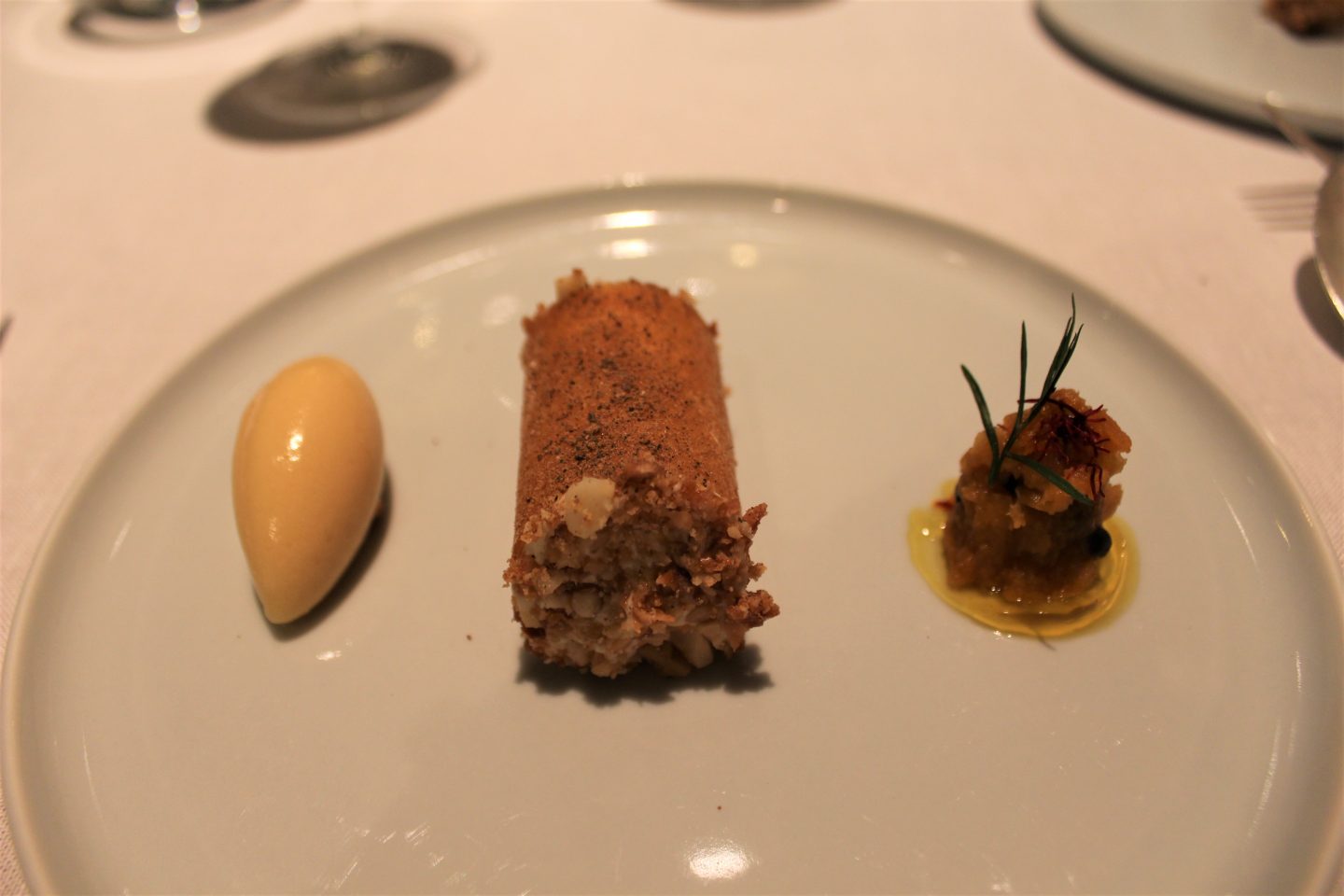 Finishing the meal with an espresso and some fun petit fours, we were presented with our very own menu to take away.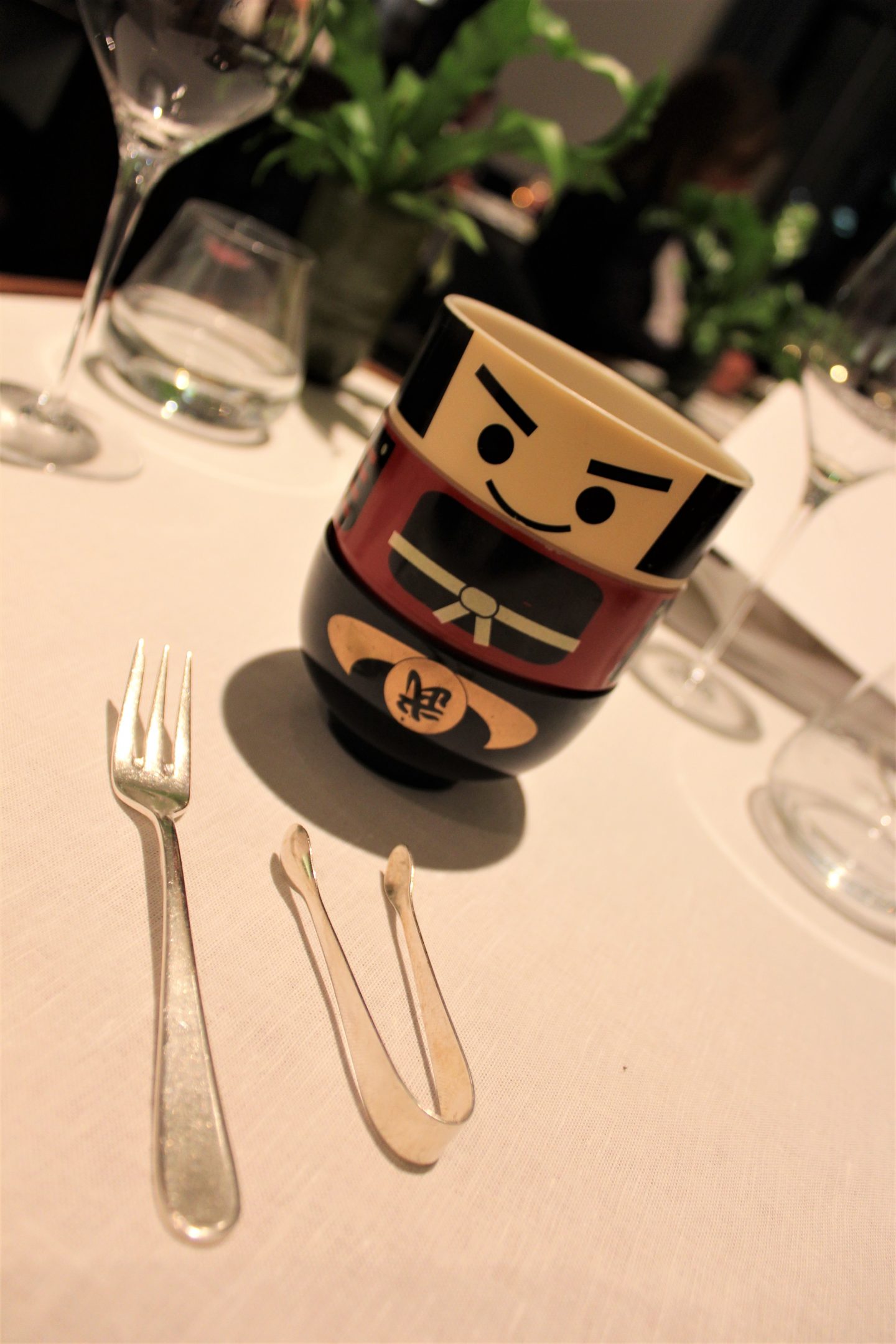 When going out for a special meal, I usually ask to take a copy of the menu to put in our memory box, so to have one made up and given to us I think is fantastic! We were also given a cute little bag of homemade truffles – a beautiful parting gift and a truly perfect end to a truly perfect meal.