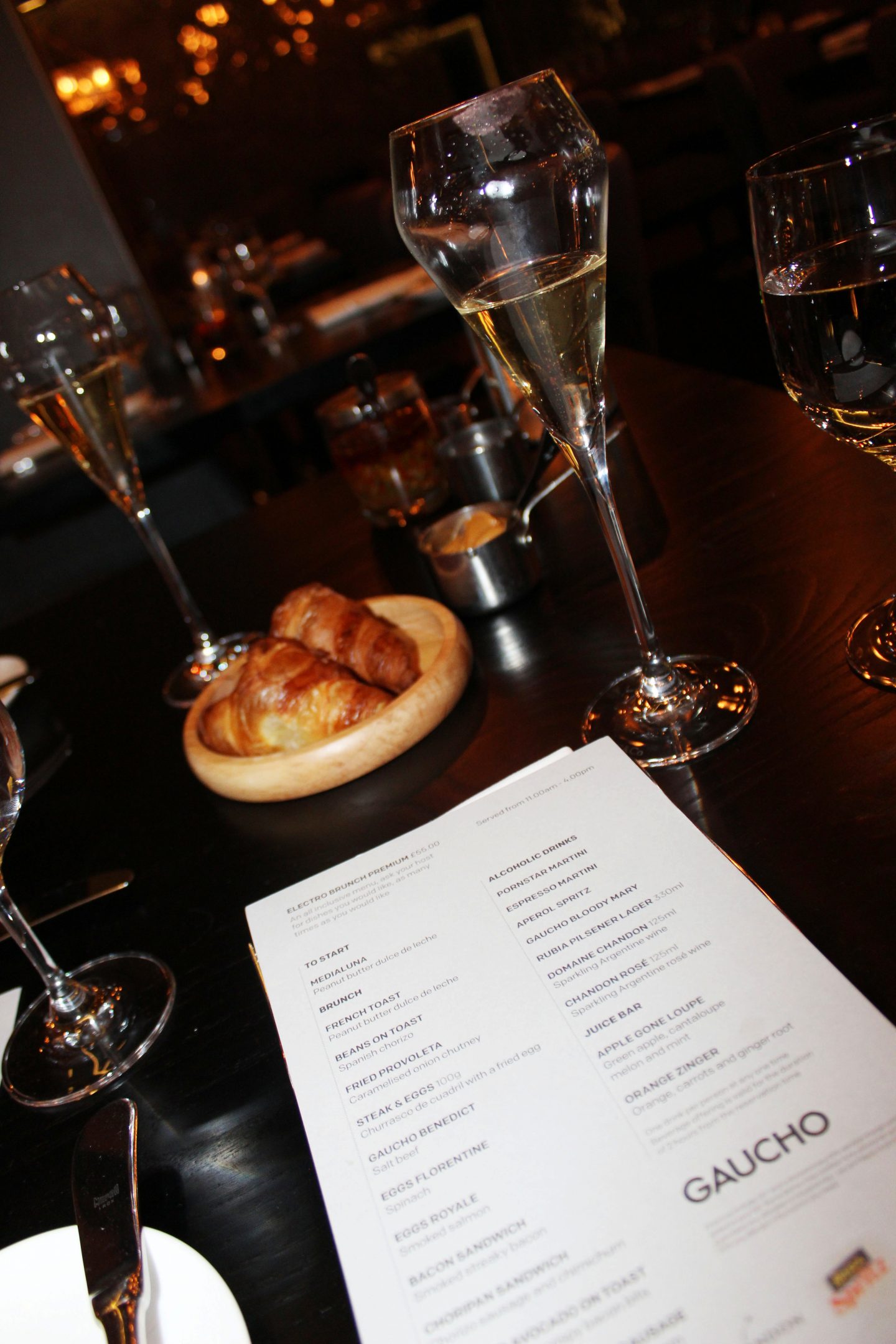 Last year we had a fantastic foodie break in London and Gaucho was on our list of places to visit, but unfortunately time didn't allow us to go. So when we were planning our foodie trip to Birmingham, Gaucho was firmly at the top of the list!
For those of you that aren't aware Gaucho is an Argentinian restaurant which specialises in steak. However, our visit wasn't specially for steak (although don't worry it did feature!), it was for the Electro Brunch. What is that you ask? It runs every Saturday from 11am to 4pm and has an amazing live DJ playing lots of cool tunes. The menu is made up of several small brunch dishes which you can order again and again . . . but wait, it gets better . . . you also get free-flowing drinks included!
Making the short walk from our apartment to the restaurant it was very easy to find and upon entering you are greeted with the Gaucho wall with all the amazing wine bottles. I basically saw this as a photo wall and throwing off my coat I asked Mr B to snap a pic.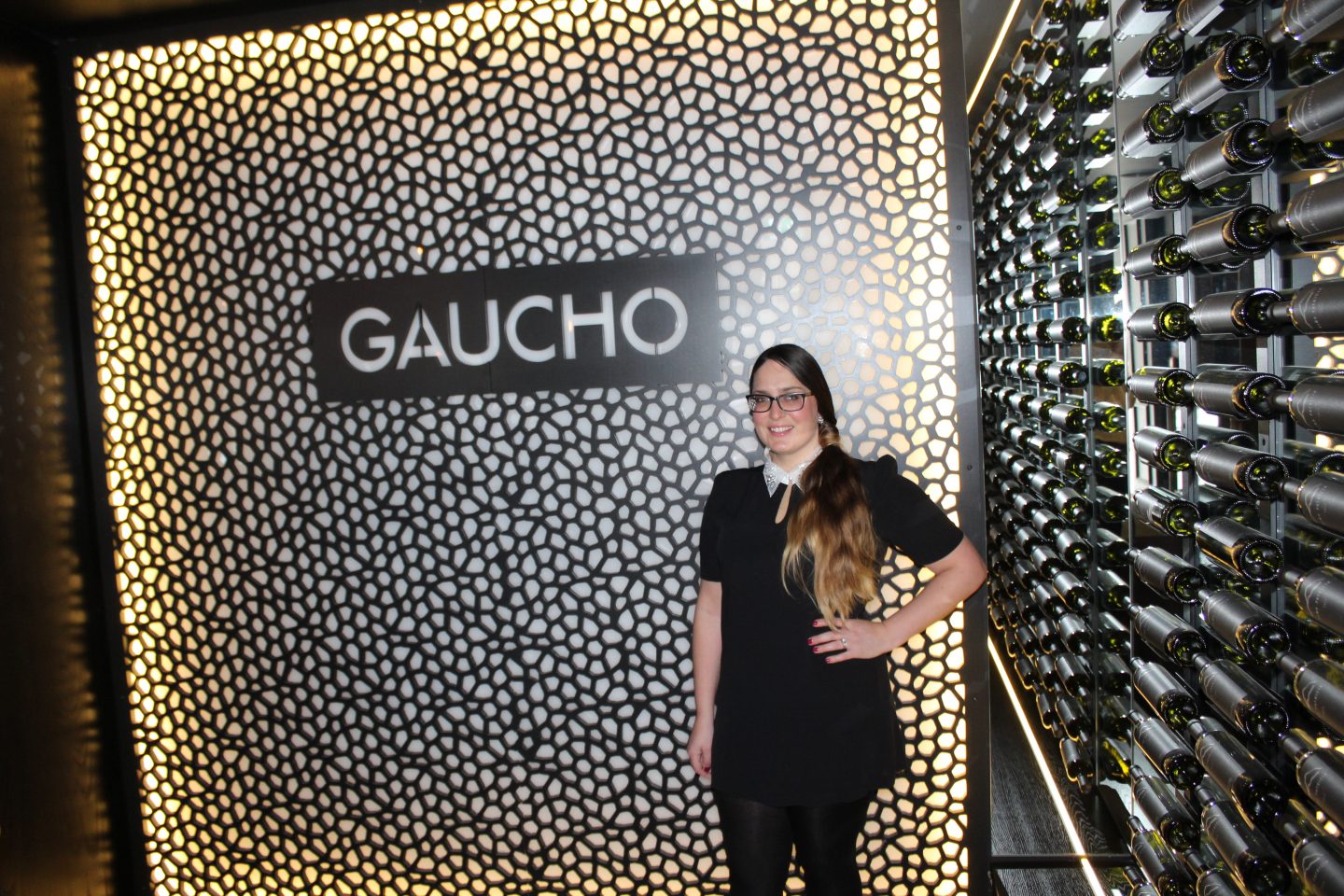 Our coats were kindly taken to the cloak room, we were seated at the bar and greeted with a glass of  'Domaine Chandon' which was a lovely sparkling Argentine wine.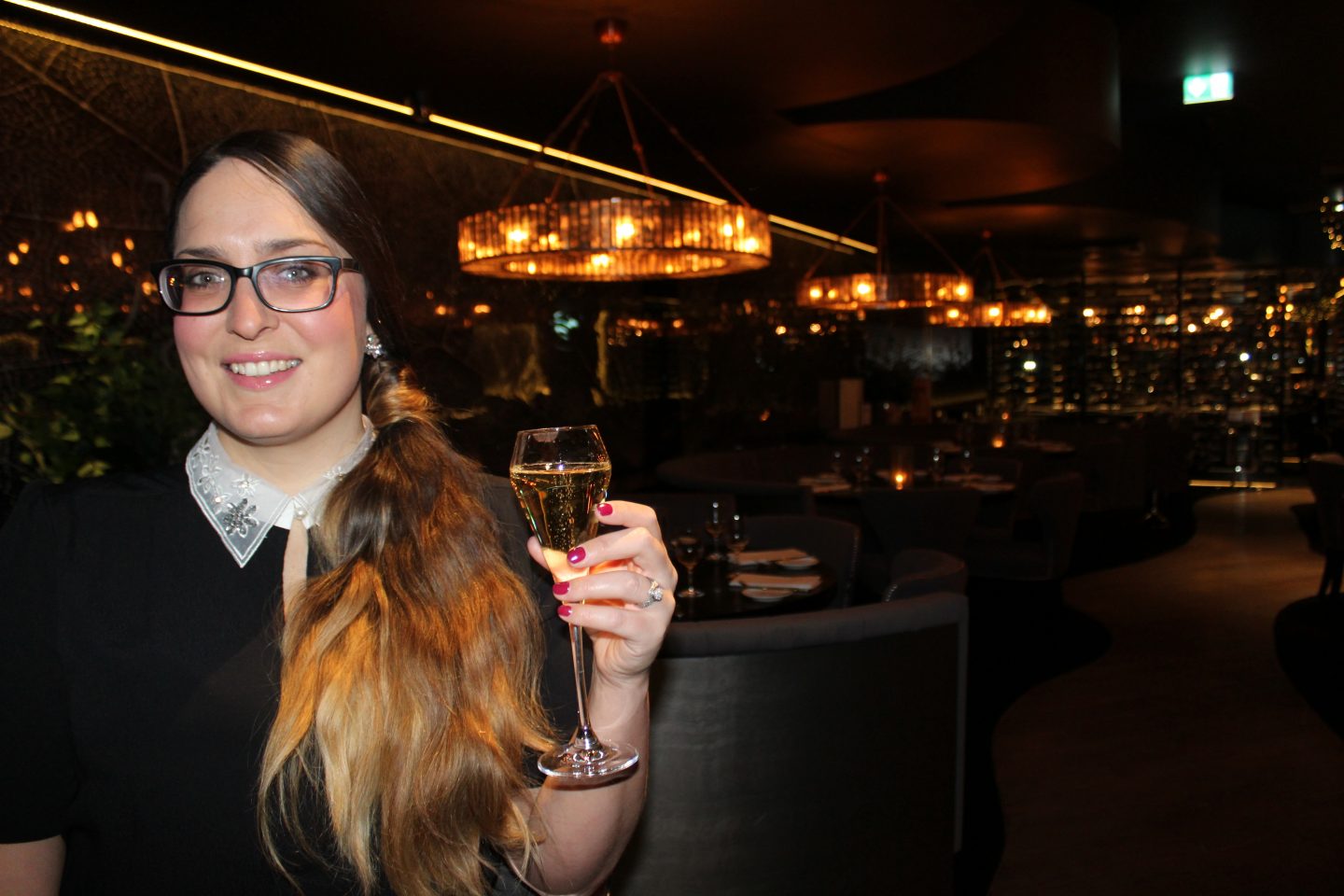 The DJ booth was behind us and whilst pumping out fantastic tunes we could still talk to each other without having to shout. I feel like I have to tell you that it was also 11am, (don't judge!) but it felt like you do when you are at the airport when time doesn't matter. It's five o'clock somewhere in the world right?
The restaurant is so lovely inside, with its dark interiors lit up by lots of beautiful fairy lights and the seating has a plush luxurious feel to it.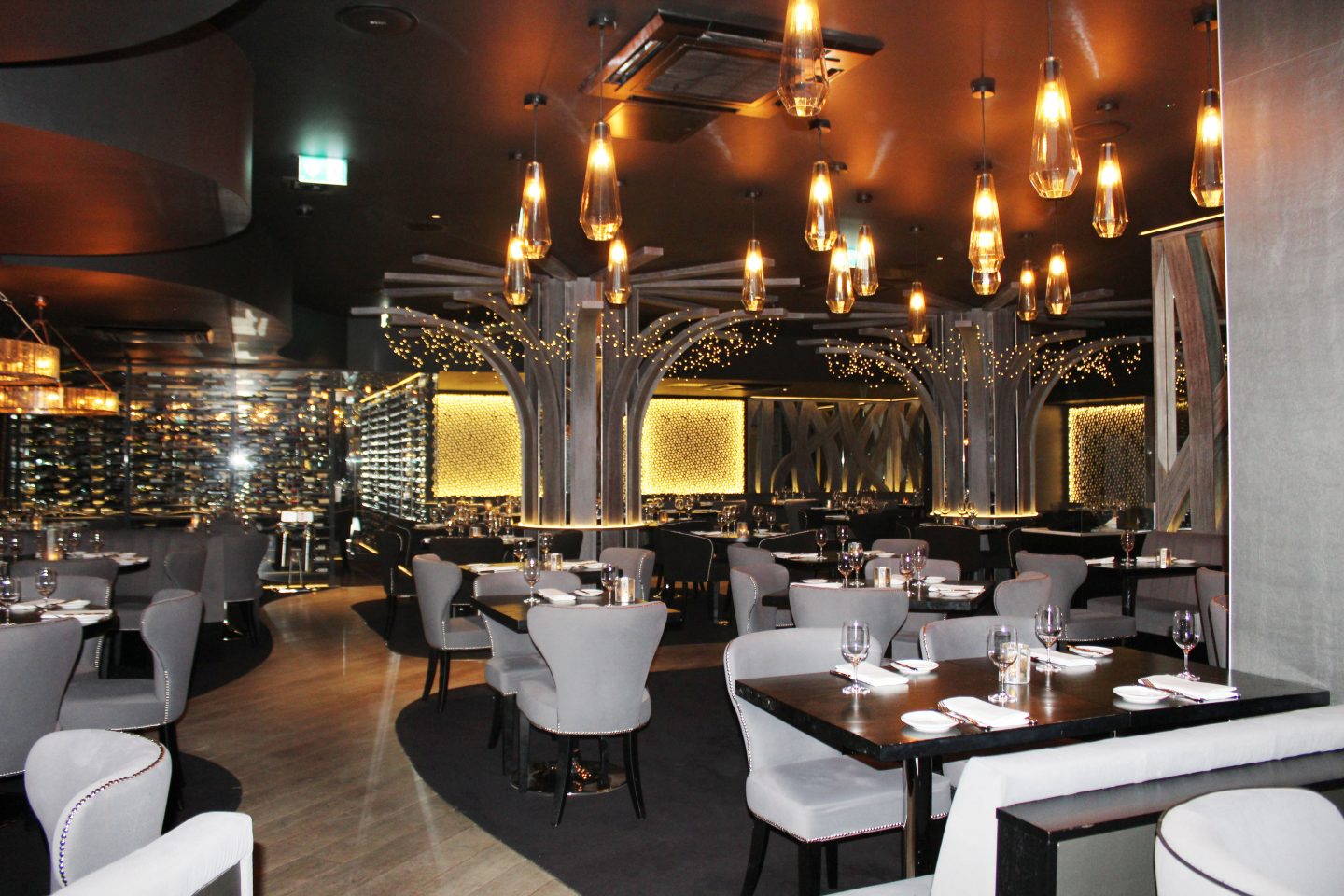 We were shown to our table and whilst browsing the menu were given beautiful flaky croissants with peanut butter dulce de leche which was just amazing and even after finishing the croissants Mr B and I couldn't stop eating it!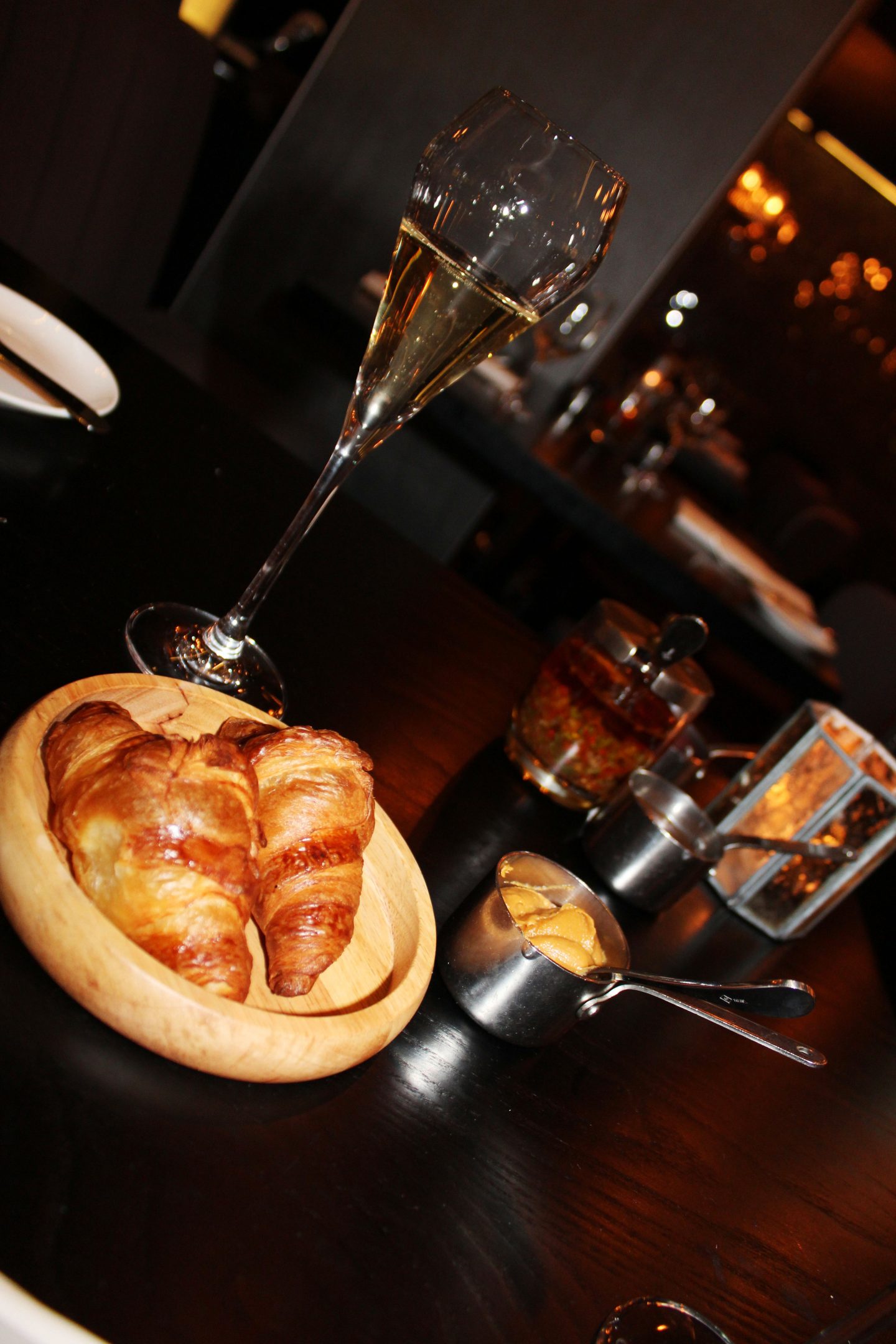 There are 12 dishes on the menu and choosing which ones to try first is no easy decision, but our waitress was very helpful and told us a few of her favourites.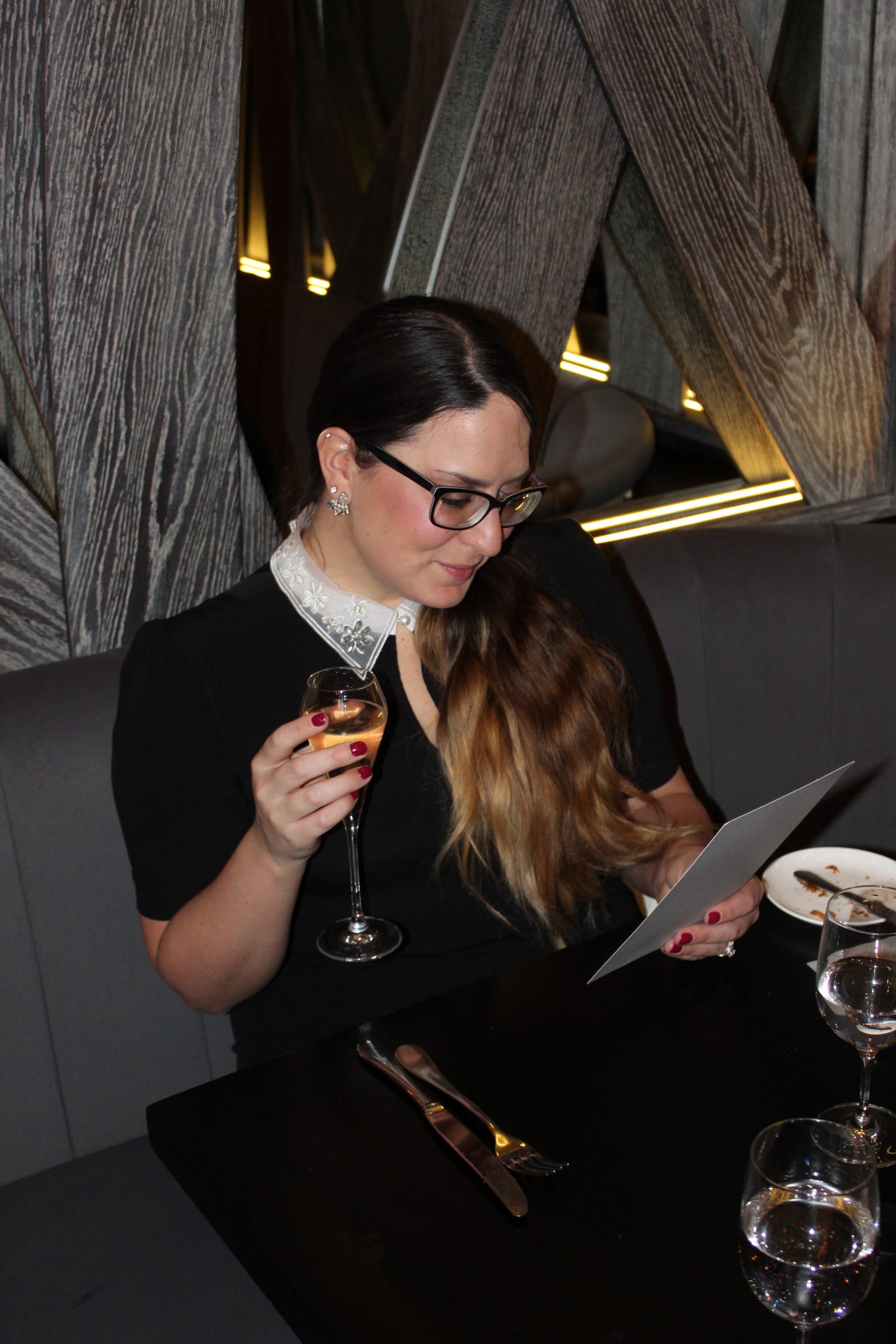 Mr B and I decided to order a dish each and share them, apart from a certain few dishes which sounded so yummy we knew we would want one each, which is why we both started off with 'Fried Provoleta – Caramelised onion chutney'. I mean fried cheese, who could say no to that? And it certainly lived up to expectations! Provoleta is an Argentinian cheese and it was stronger than I was expecting which for me was perfect as I love all cheese . . . the stronger (and smellier) the better! It was soft and gooey in the middle with a crisp outside and the sweetness from the chutney worked really well.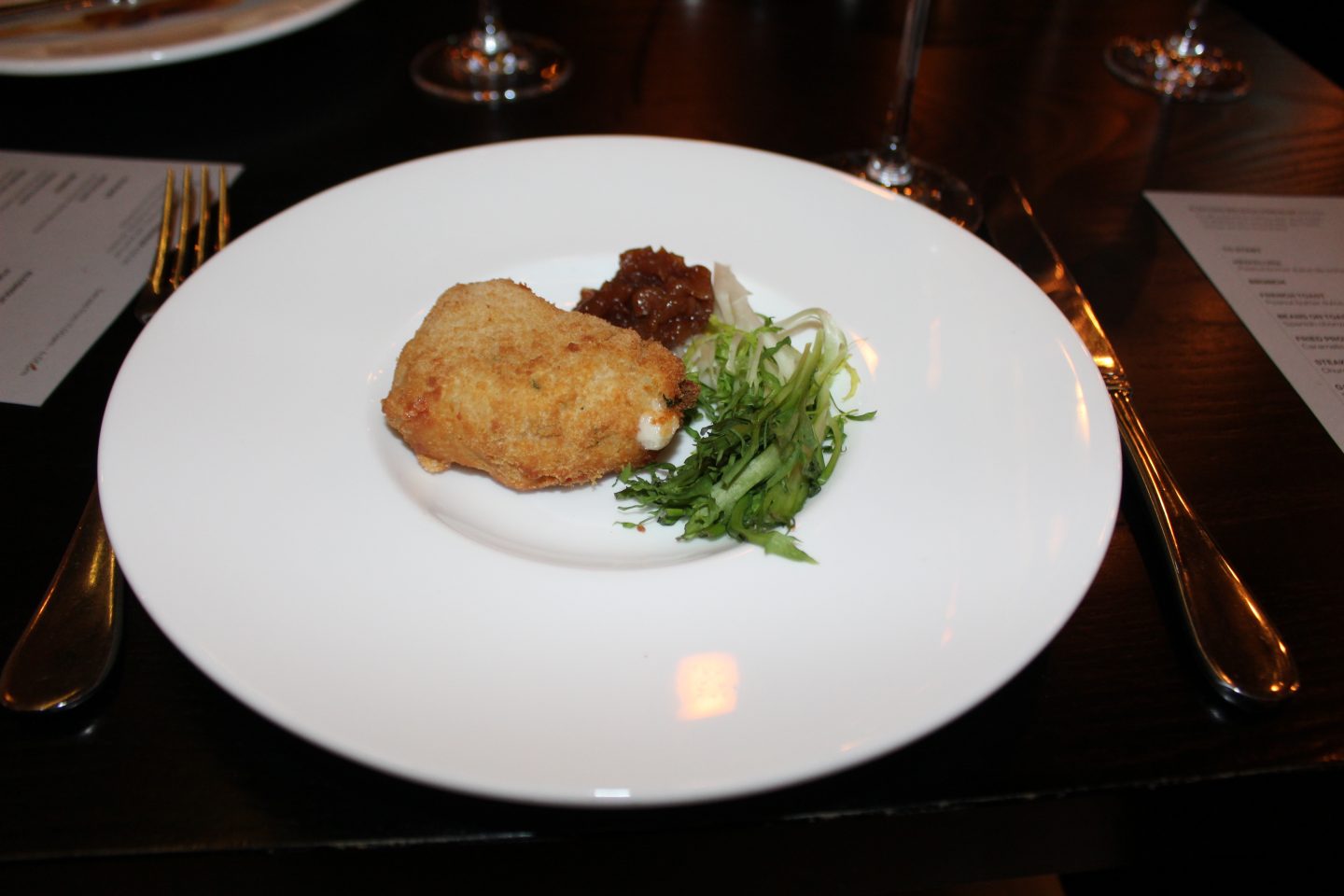 Next we chose 'Eggs Royale – Smoked salmon' and 'Gaucho Benedict – Salt beef'.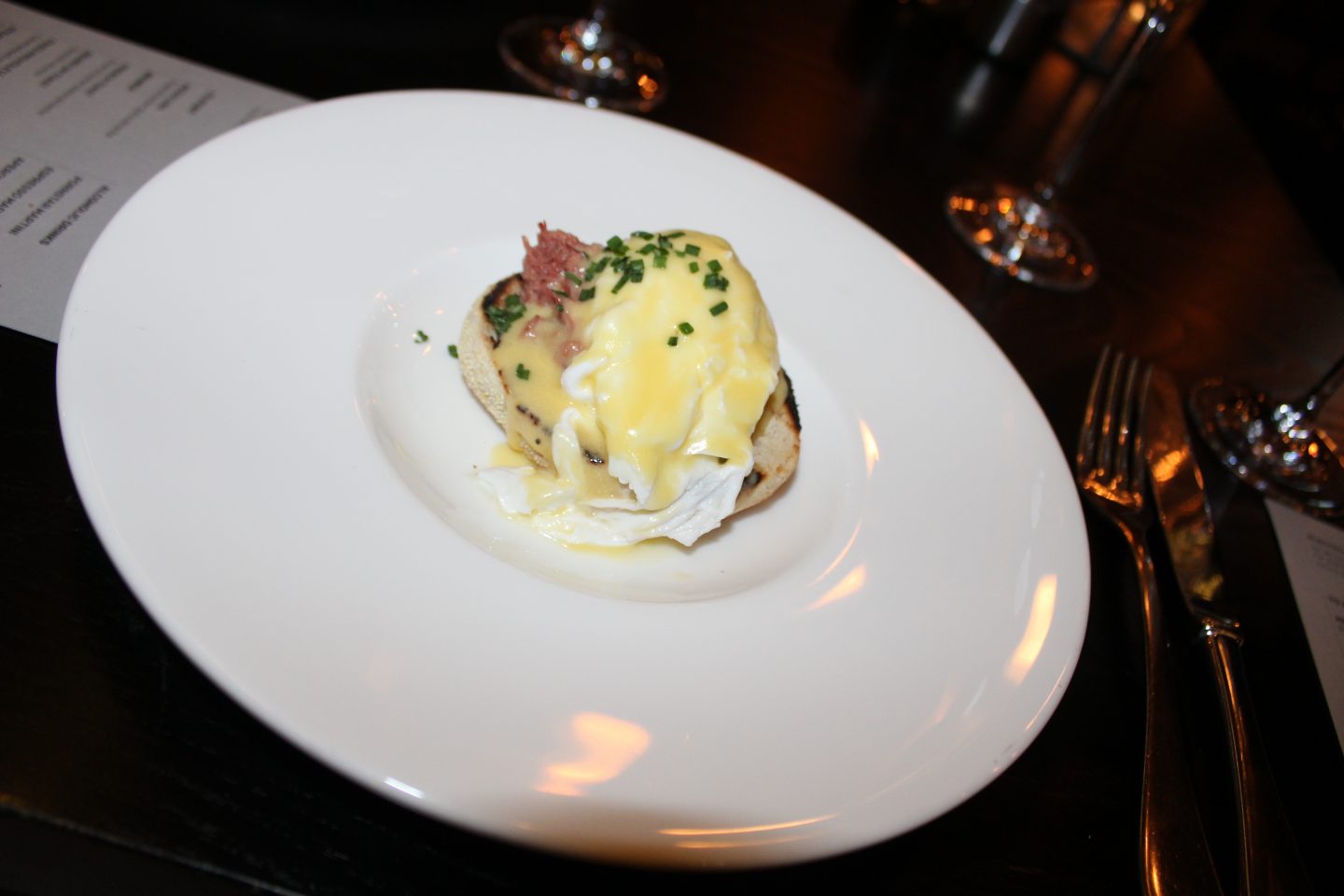 I wasn't sure about the twist on my oh so favourite 'Eggs Royale',  but all my doubts were pushed to one side when I tried the salty beef which worked so well with the silky egg yolk and smooth hollandaise sauce. I am happy to say they both passed my 'egg yolk test' with flying colours!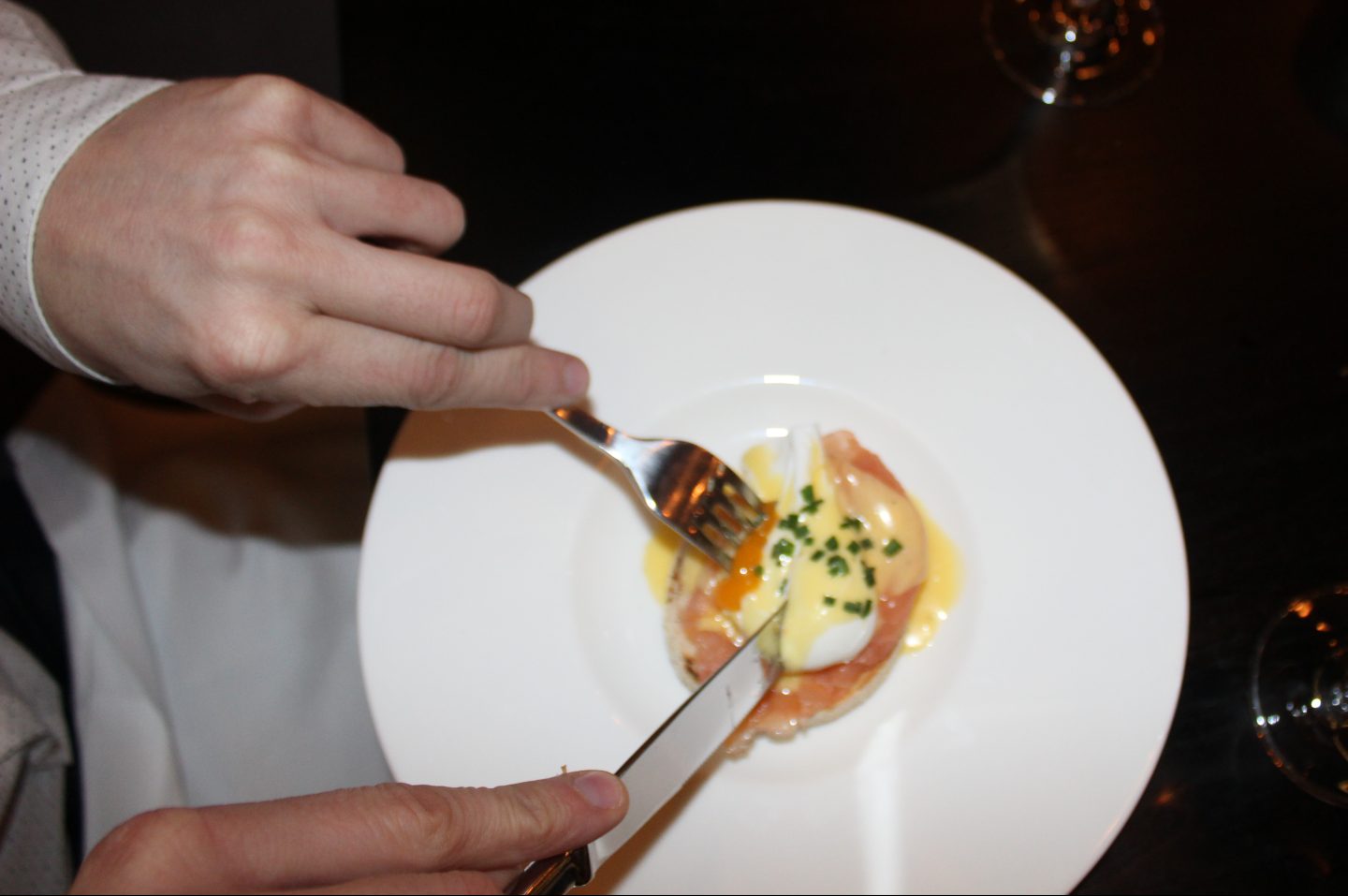 Mr B and I then both enjoyed 'Steak & Eggs – Churrasco de cuadril with a fried egg'. The steak was tender, perfectly pink and had a nice flavour from what I believe was a herb oil . . . of course the fried egg was a welcome addition!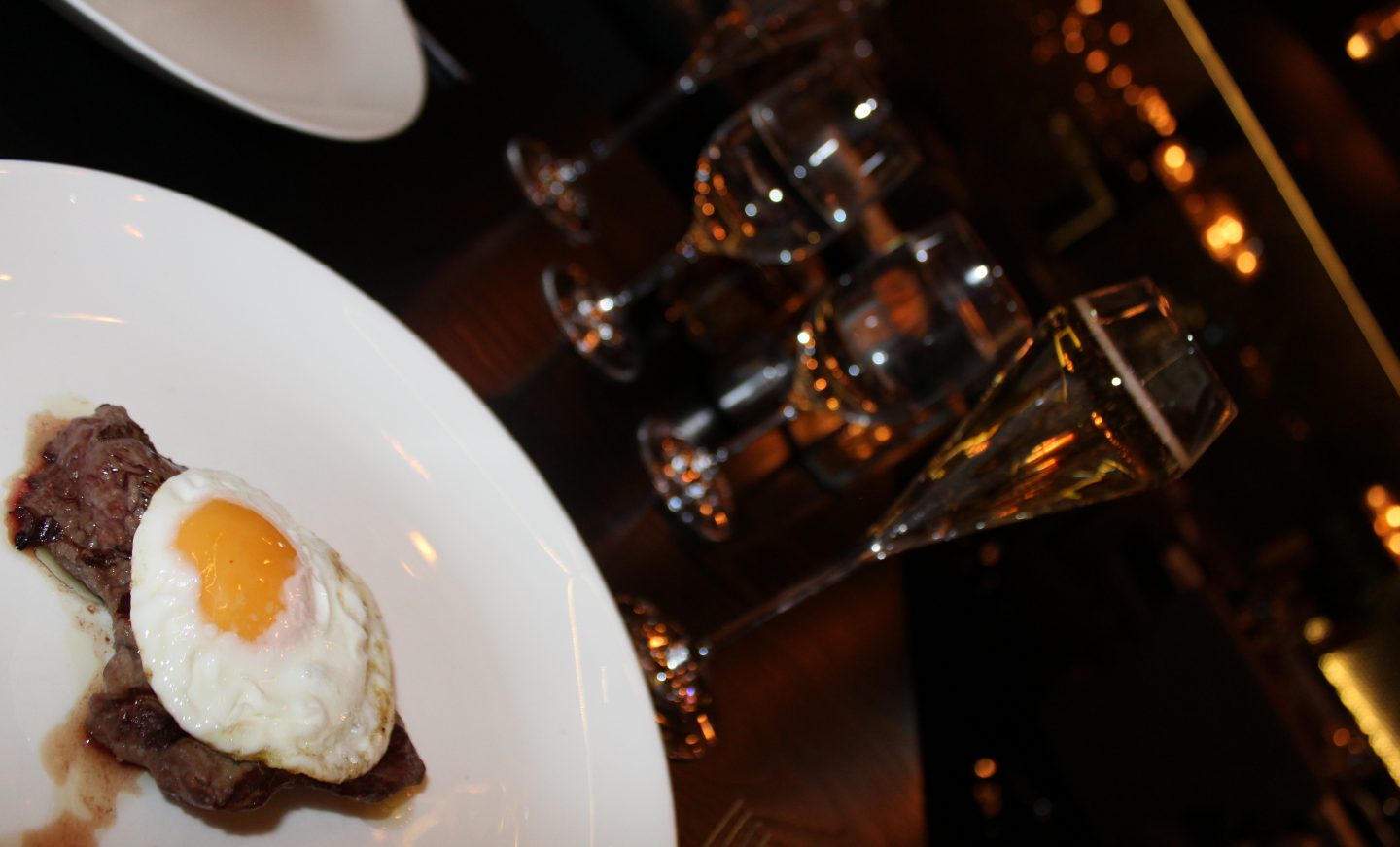 After this we decided to switch from the fizz and that it was time for a few cocktails. Mr B opted for an Espresso Martini and I went for a Pornstar Martini. Now I always expect a good cocktail made from scratch, but honestly these were perfectly made and the Pornstar Martini was the best I have ever had. Testament to this is that when Mr B finished his Espresso Martini (which he loves), he went onto the Pornstar Martinis as they were so delicious. Huge shout out to the bartender and the quality of ingredients used.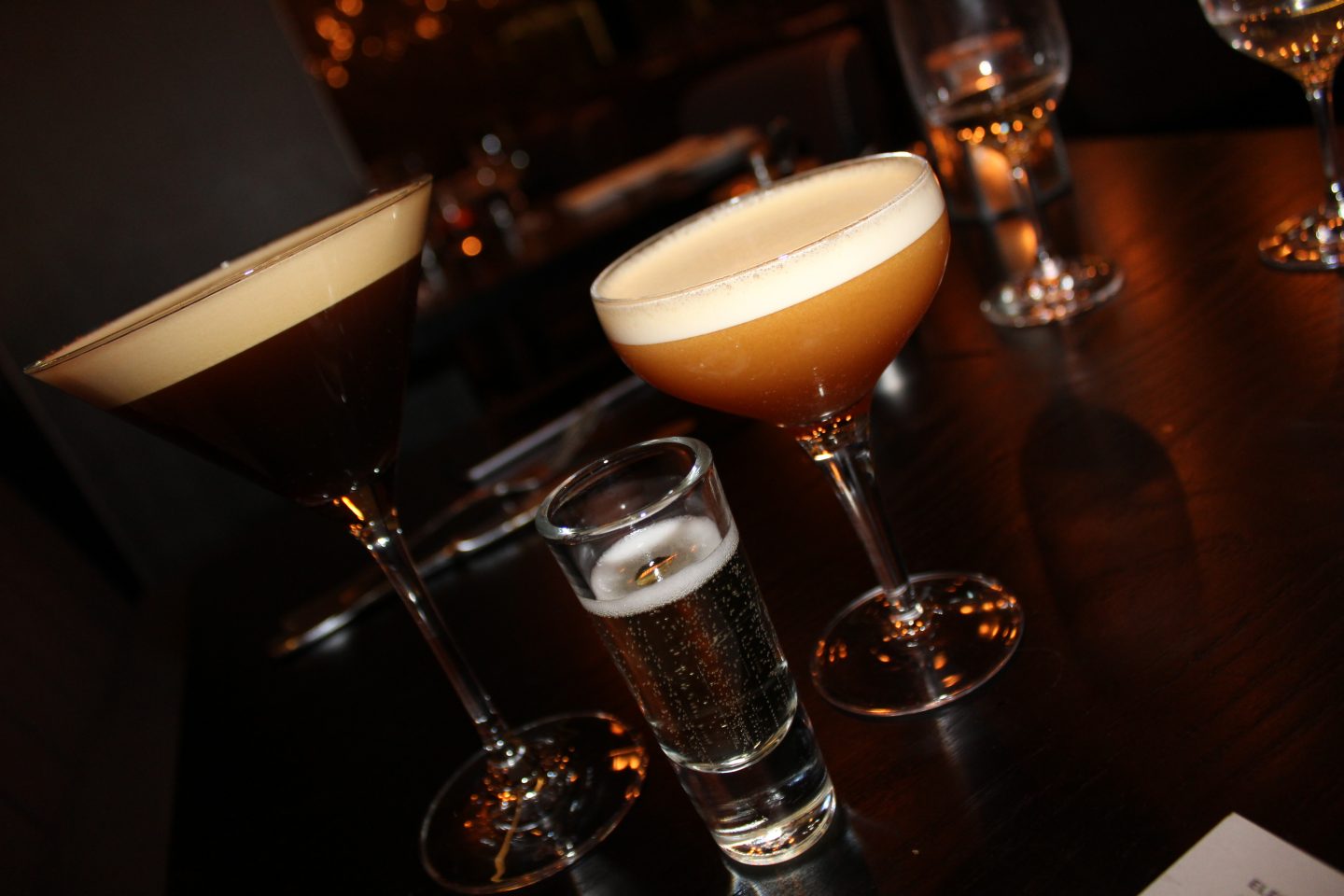 We were starting to feel slightly full at this point and my original plan of trying one of each dish, well that was definitely not going to happen! Even though the portion sizes were small they weren't that small! Opting for a lighter dish this time I went for the 'Smashed Avocado on Toast'. There was an option to add crispy bacon bits, not an option for me, bring on the bacon bits! The toast was perfectly crisp, the avocado smooth and what made this dish was the generous amount of lime juice and chilli in with the avocado.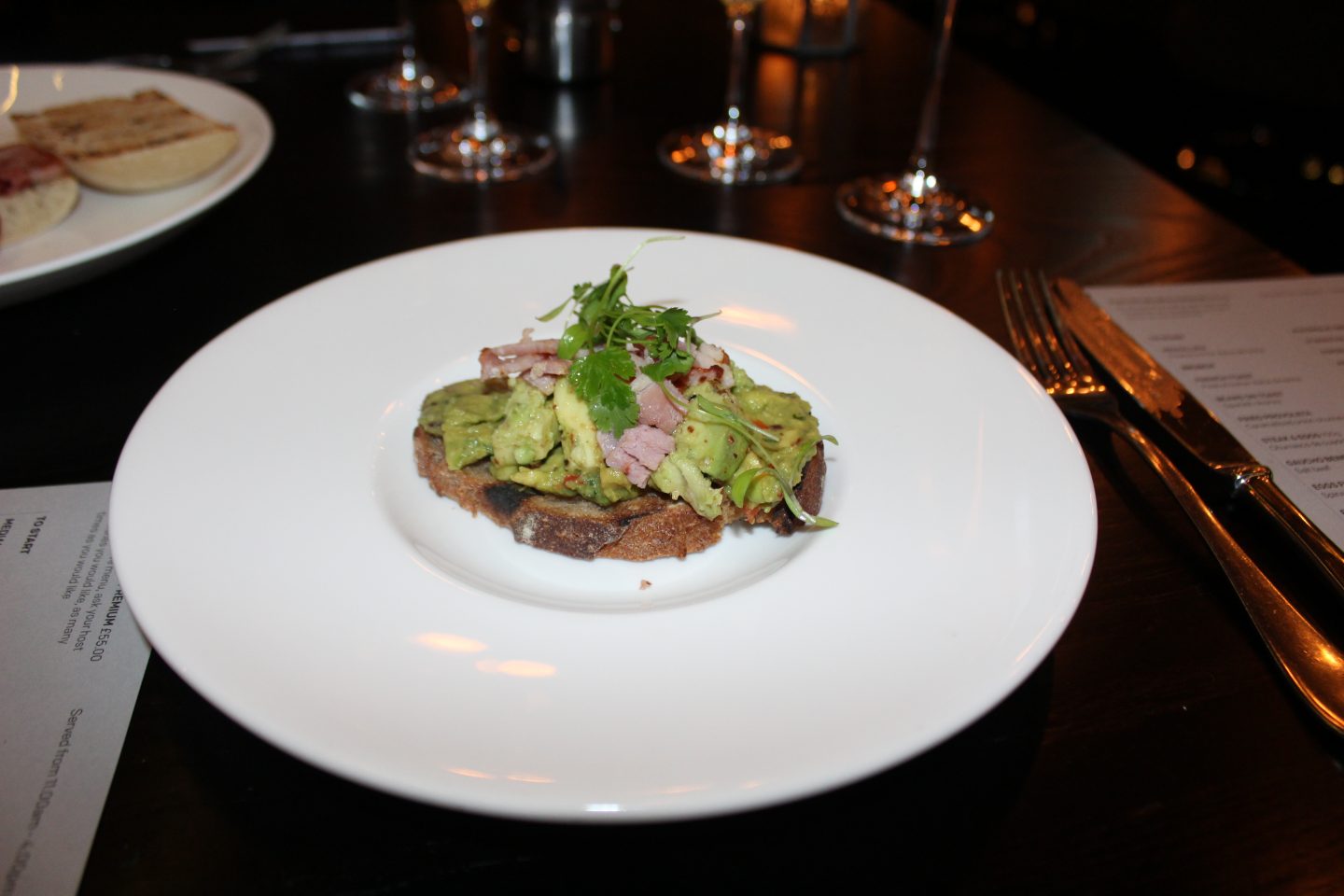 Mr B then decided that was his last dish and that he was full to the brim, so whilst I was deciding if I could squeeze in one more taste of that yummy fried provoleta cheese (which of course I did in the end!), we ordered more cocktails!
After (too-many-to-mention) Pornstar Martinis later we decided to brave the cold and see what the shops had in store for us.
We both enjoyed our Electro Brunch so much. The food was great, the drinks were amazing, the service was friendly and the venue was super stylish. Mr B and I would definitely go again. It would also be a great thing to do with friends too.
http://www.gauchorestaurants.com
55 Colmore Row, Birmingham B3 2AA
0121 439 9236